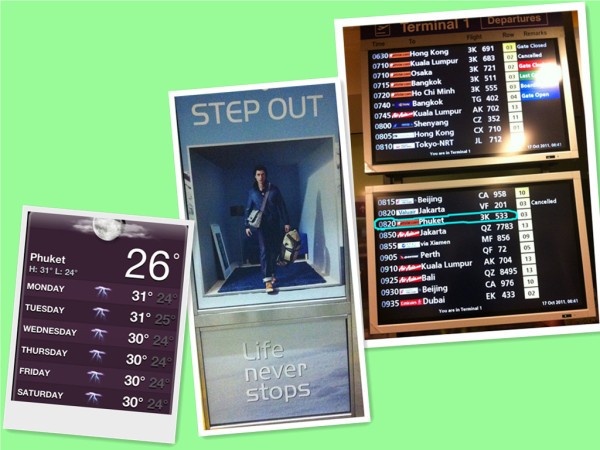 Life is so without warning. . It was decided a week ago. .
Without any notice, a man carried his luggage and set off.
10.17-19 Three Days and Two Nights Tour to Phi Phi Island, Phuket Island, Thailand-Set Sail ~!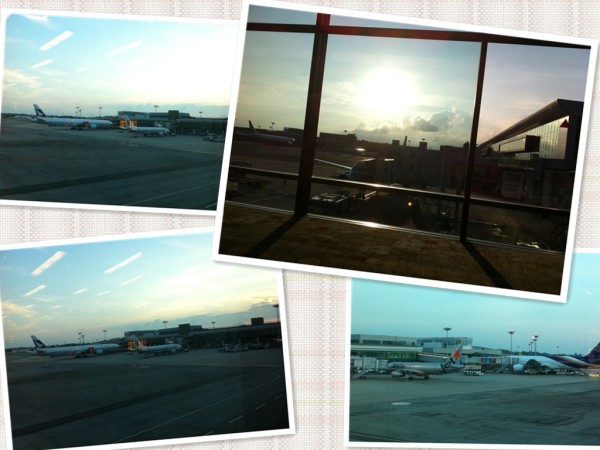 Life is like a long journey. The journey will meet the scenery of what. We don't even know. Because of her uncertainty, let's cherish everything around us now. . Sometimes God will joke with us and let us encounter a little disappointment. However, she was so kind that she surprised us later. . On the 2nd of September, he hurried back to Singapore from Wuhan. In order to work what's, as a result. . 9.2 till now. I'm still waiting. It's not a job, it's my visa. . In my mind, I have read countless times that the Singaporean government is too inefficient in doing things. It takes two weeks to approve a certificate, what starts in two weeks, visa results wait for two weeks, wait, wait, wait, wait, wait until the end. It's a refusal. . If you refuse to sign, you will have to appeal. After signing up for two weeks to attend the appeal, you will wait for the result for two weeks. . . But. . Thank you very much for these two weeks and two weeks. . If I hadn't refused the visa, I wouldn't have gone to Phuket Island and wouldn't have decided so quickly to travel myself. . Maybe because of boredom, maybe to improve my mood. But. . Thank you for refusing to sign. . Let me harvest such beautiful scenery. . Worth it. . Jetstar is the main airline on my voyage. Is it okay for them to serve what? . Anyway, it takes 2 hours from Singapore to Phuket Island. .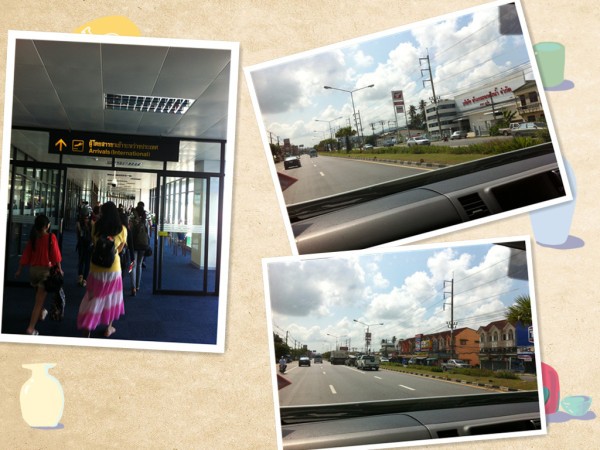 8.20 Singapore time-9.05 am Thailand time (Thailand is one hour earlier than China) arrived. . Two hours. . Let me change the world. . Change a life, life is so magical. . That day. . No. 10.17. . I spent 25 hours a day. . Because of an hour's jet lag. . Ha ha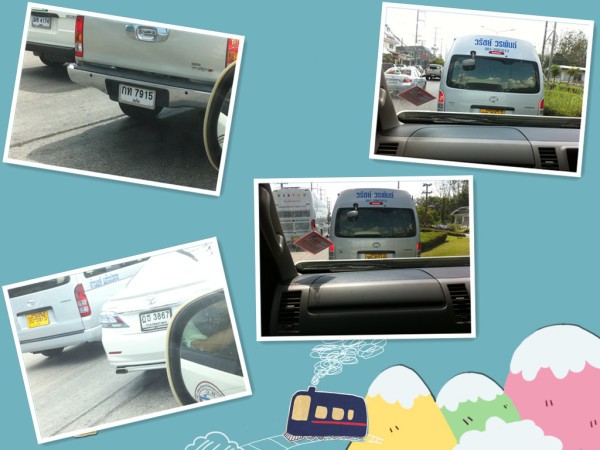 Because I did some homework before and knew that their taxis would kill people. . . Just go to their local airport bus called (mini bus) in Thailand. . The locals can hardly speak English. . I seldom meet someone who can speak. But there are many foreigners, many, many, and it is an island that belongs to tourism. . If you are good at English, you can go with foreigners, of course, if they are alone. . Thailand's peak tourist season is November-March. Because it is not rainy season and the weather is fine, most people will choose these months. . But because I went to the end of October. So the trip was not delayed by the rain and there was no crowded crowd. . A very comfortable journey. . Perhaps it is also good luck. . . I just decided on the trip a week in advance, and as a result, it was just right. . Thailand is a country that focuses on tourism. So there is a custom of tipping in Thailand. ,. What I checked was that the tip was usually 20. Because Thai currency 20 is the smallest banknote, it is impolite not to give tips to coins, so I usually give 20 and then give 50 if I go to massage. By the way. . The RMB Thai currency is 1.: 5, which means that 1 yuan is almost 4.6-8 Thai currency. This time I brought 6,000 Thai dollars, which was almost 1,250 RMB. It was just right for 3 days. Hey hey. . Because there is no particularly large expenditure, so. . Not bad. . I feel that the consumption over there is almost the same as that in China, just massage is really in place, the scenery is really good, very good ~!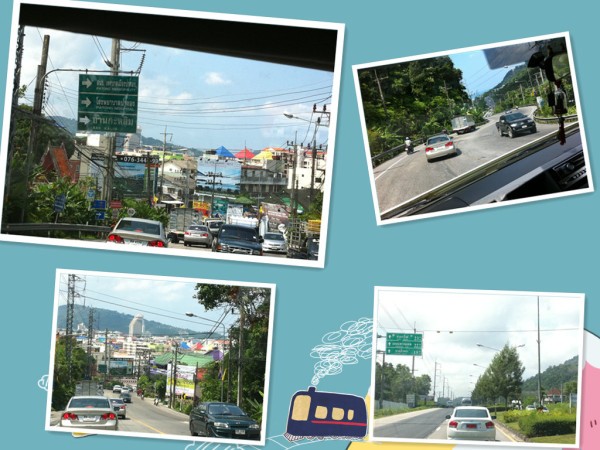 Uh-huh. . . Take the airport bus all the way from Phuket Airport to Patong Beach. . The mood is beyond words. . I kept taking pictures of the scenery along the way with my mobile phone. . . The camera of my mobile phone can already take a beautiful view, let alone the bill of lading. . By the way. On Phuket Island. . There are many islands, of which Patong coast is the most famous and lively. If you go for the first time. I prefer to go to Patong, because most people are there. . For the second and third vacation, if you want to find a clean place, you can choose other islands. . Because most of them are very beautiful. . So I'm so high. . Waiting to reach my Padong coast. . Patong beach. . Mini bus is the 150 thai dollars or about 30 rmb that will take you directly to your hotel. It's the same price as Wuhan. So I'll look left and right. Time has passed quite quickly. .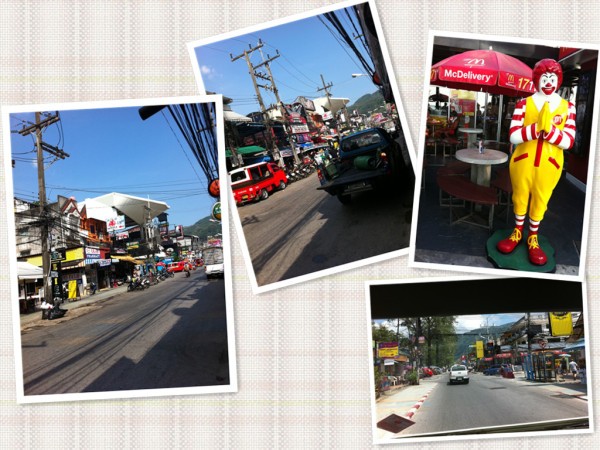 9.05 landing. What's entry formalities will be completed around 10 o'clock. Thai is landing visa, Chinese passport to fill in the form of what. A visa fee of 1,000 Thai dollars does not require any tips and then queues up. . About a 15-day visa for you. Find the mini bus at about 10 o'clock and take more than an hour from the airport to the hotel-usually show the driver your hotel name and they will know where it is. Then I will tell you to get off when it arrives. . Because there are only a few hotel drivers on the east coast of Patong who are familiar with them. It was basically delivered to the gate of the hotel. . I arrived at the hotel about 12 o'clock. . After taking a nap, he started to set off. . Because what's itinerary has not been decided. . First of all, I will go to the local travel agency to arrange my trip to Phi Phi Island tomorrow. . I have checked before and found out that Phi Phi Island is lurking, and then there is a viewing platform. Viewpoint is very famous. . My plan is to go there and stay there all night. . However, after asking all the travel agencies, they did not have that arrangement. They all went to take a speedboat for one day and started at 7: 00 a.m. and returned to Patong at 1: 00 p.m. for half a day. None of them stayed there for a day. . But it's not expensive. Just 800 Thai dollars. . I finally decided to buy my own ticket and go to Phi Phi Island to find a hotel and a local travel agency. . I bought the ticket and paid the next price of 550 Thai baht. It was almost over 3 o'clock at that time. . A person wandering in the street. . I feel a little bored. . I'm going to have a Thai massage. . Ha ha, just ran to massage. . It's really comfortable ~ ~ in an hour. ,. He began to continue to walk aimlessly. . In Patong, there is a main road across the street from the beach, so I won't get lost. Ha ha ~ ~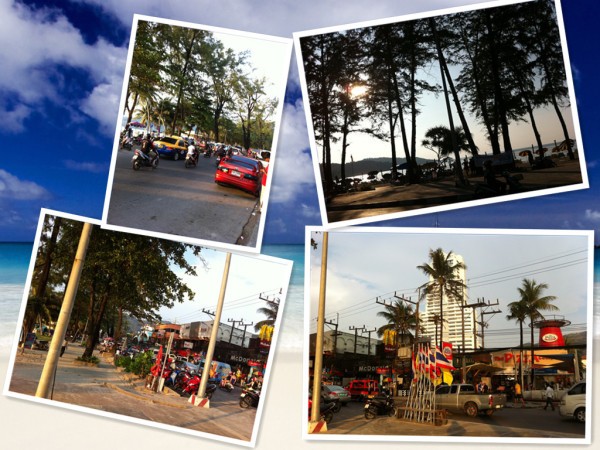 This is almost the Patong Street I took when I was walking aimlessly. . By the way, there is a special bar street on the east coast of Patong. At night. . . Hey, hey, everyone is high. . Here. It is really a very, very good holiday paradise ~ ~! While walking. . I met two Englishmen resting on the roadside. It was found that he was swimming in the sea when his foot was stabbed by jellyfish. . So my feet seem to hurt. . I don't know the details. They kindly reminded me to pay attention to swimming. . I didn't want to swim on the Patong coast at that time, so I felt okay. . Seeing them is even less likely to swim, but the risk factor should be good and there is a local pharmacy. Those who usually sell those drugs then talked to them for a while. . They are quite gentlemanly and invited me to have dinner with them at night. . I said yes. Anyway, we got along with each other ~ ~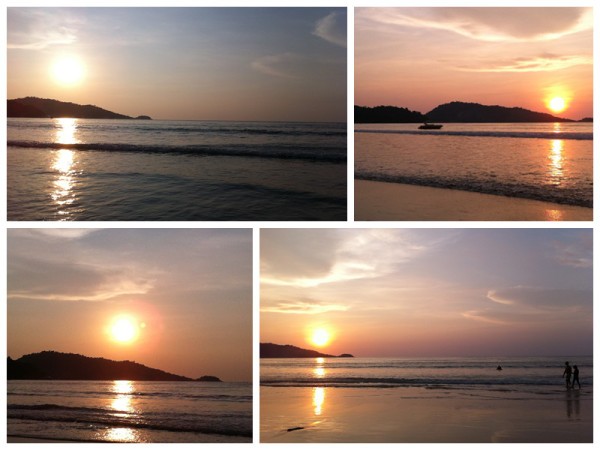 After separating from them. I walked one by one from the main road back to the beach in Padong. It was just 5: 30 at that time. . In fact, there was no sunset at that time and the sun was still relatively large. But it began to fall slowly. So I walked slowly and slowly on the beach, enjoying the peace. . The sun is slowly setting. . I saw a very magical sight, that is. . Half the sea is dark and half is bright. . It's hard to believe what I said. But this is really the case. . I looked to the left and it was dark at sunset. When you look to the right, it seems as if it is bright. . Ha ha. . Have fun. . I took photos and walked along the seaside. . Immediately. . I think it's amazing. . Last night, at 5.6 pm on the 16th of October. I am still working in the * * in Sands (the Hanging Garden Hotel in Singapore). . Today. . I. Standing in front of such a beautiful scenery. . It's just a day away. Is two worlds. . This kind of mood. . There is no way to express it. . Can only be happy and happy. . By the way. . The sunset is really beautiful. .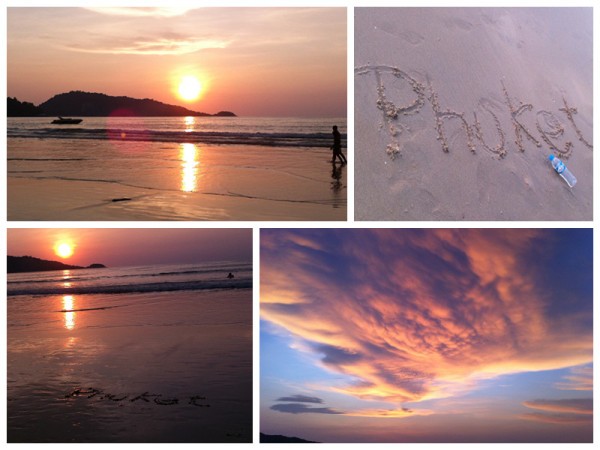 It's beautiful. Beautiful beyond description. . I always thought. In Zhangjiajie, China. It is already a blessing to climb Mount Lushan and feel the great rivers and mountains of China. . When I came here. . I really understand. . The scenery can be as pure as beauty. .
For the traces left behind. On the sand too, I wrote a picture of Phuket with the sunset. . It is precisely because I saw such a beautiful sunset in Patong. . The next day there was little sunset on Phi Phi Island. . But I'm not sorry. . I already saw it. . That's enough ~ @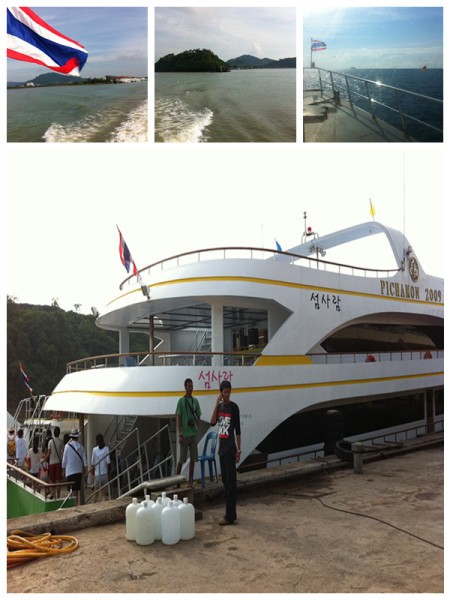 The next day. . I left at 7 o'clock in the morning. . If you buy a ticket, it will include pick-up and drop-off. Because Patong is still some distance from the dock. Therefore, the ticket will include round-trip transportation. . They picked me up at my hotel early in the morning. . Another hour, the earliest ship to the dock arrived at Phi Phi Island from 8.30 to 10 o'clock. . It was very sunny when I went that day. . I put on sunscreen and still dare not stay on deck for too long. . Probably after sailing and taking a few photos. I decided to give up and went to sleep in the cabin. Ha ha, when I woke up, I arrived. . Perhaps it was also the ship I went to that did not see much of the scenery that led me to come back. . There is no sun at all, I can enjoy these things to the fullest. . By the way, I would like to remind you. . The best thing is to wear a bathing suit under your clothes. I was lucky, too. The clothes I brought were just right. With three sets, I was wearing a very loose T that day, so even if there was a bathing suit inside, it was okay to put one set of T outside. .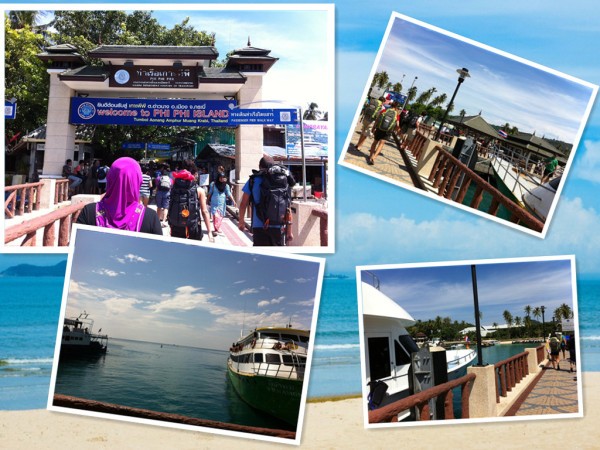 Uh-huh. The ship came ashore. . It's coming ~ ~! When I got off the boat, I was shocked by the scenery I saw before my eyes. . It's beautiful. . . When I was in it, I didn't react as much as I recall now. . Perhaps this is called not knowing happiness in happiness. .
After getting off the boat, I hurried to find a travel agency. See if there is any what plan for me that day. . Perhaps the local government has also specially designed a set of travel plans for people like us who only book tickets. . Disembarkation at 10:00. 11:00-6:00. 30 a day tour. 400 baht. Pack up a long-tailed boat. After that, there will be photos of our ship. . Then the boatman took us around the islands and beaches near Phi Phi Island. And a lunch. I feel that this kind of play is much worth it. .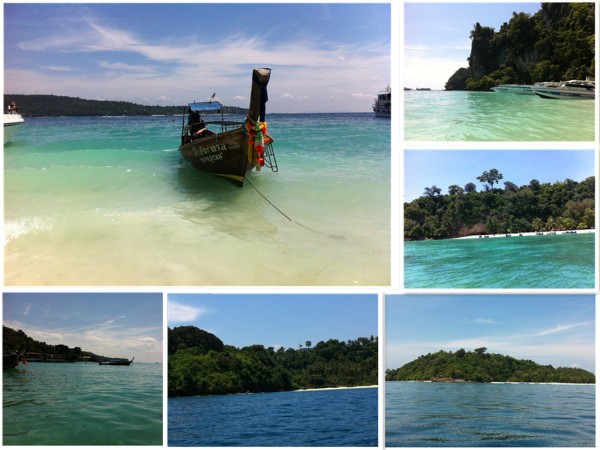 This is our ship. . Isn't it beautiful? . I didn't book a hotel and boarded the ship. I thought I would go back and book it again. It's not the peak tourist season. It doesn't matter. . There are 11 people with me, that is, a total of 12 people have chartered a boat. Almost all of them have company, male and female friends, family and what's. . There is an American who is also a person. Naturally, the two of us are company. . Before boarding the ship, they will give you a frog's palm, which will be used for you to lurk later. The ship will have lurking glasses. ,. However, many people feel that they have to buy them if they are not clean. It's okay, too. The one who went with me bought frog palms and glasses. . Myopic people can swim with invisibility. I thought it was going to change. Later, it was discovered that the latent glasses covered the nose. So there is no need to take invisibility. It's just that some of the people I swam with took away the invisibility. . Why is mine still there? Is it still the invisible comparison made in China? ? When I was lurking, I didn't take care of the cadres' cleanliness. Anyway, going out to play was cool first. At best, it is only indirect kissing with others. . I threw it into the sea water and washed it. The sea water was salty and astringent. .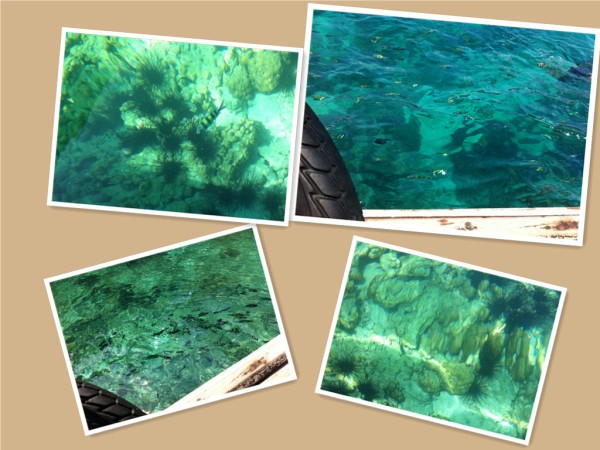 This is what lurking will see. The sea water there is very clear and clear. . I can see things in the sea when I sit on the boat and shoot. . Remember to wear frog palms when lurking. . The first time I went down, I was nervous and didn't wear it. It would be tragic. . Drink water all the time. I don't think it's funny either. . I didn't know. But it feels good to see so many small fish around you that you can reach out and touch them. . And fish are not afraid of people. As long as you have food on your hand. . They all came and what could eat anything. I see they are all surrounded by a group of fish with banana peels. . It was so fun. . After the first lesson. The second time I didn't want to lurk, the American advised me to go down and look at the black barbed ball. . It looks good. . I took the frog's palm and looked down. . I really don't regret it. . Beautiful. . With a frog's palm. . I'm not afraid. . Ha ha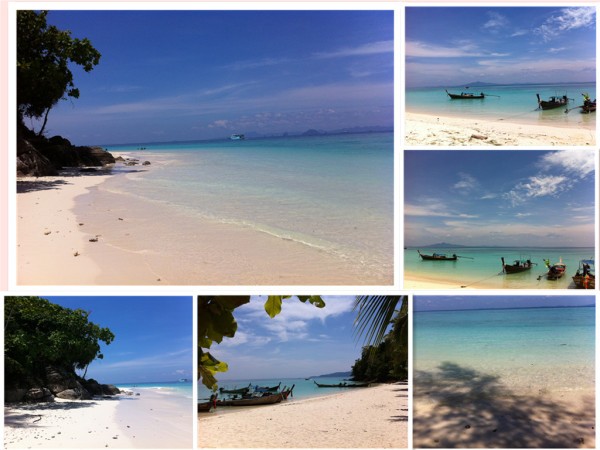 The boatman showed us around the islands one by one. Once in a while, stop and lurk. . This is an island where we have lunch. . It's the most beautiful beach I've ever photographed. . It is really the most beautiful and the most beautiful. . At that time I got off the boat and went straight ahead. . No food. Then the American took the meal and followed me to see it. . Because the sun is quite big, I only took photos and felt beautiful at that time. , but I didn't expect to be so beautiful ~! ! ! ! Praise, praise ~! ! !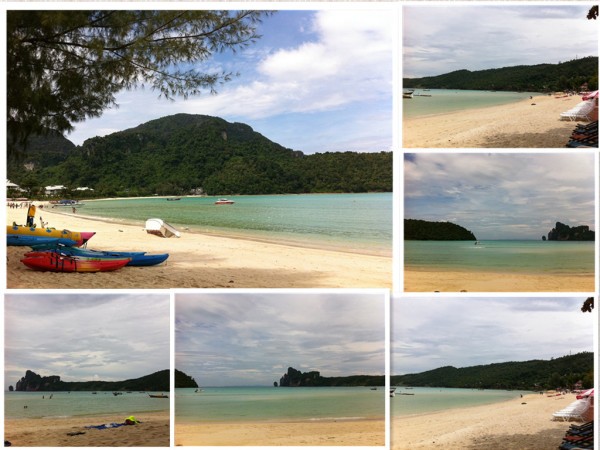 After we watched the sunset at sea, we landed. The sunset was not amazing, but also brought me a little regret. (But this regret finally became an wonder in my journey @!) I thought they would take us to the sightseeing platform to watch the sunset probably because there was not enough time. At that time, the sun should have disappeared when we landed at sea and climbed to the sightseeing platform. So we just looked at it at sea. It's not amazing. After returning to Phi Phi Island, I started my own arrangement, looking for the hotel what first. Then take a shower. Go out to find food by yourself. . Walking, walking, hearing very high music, I walked along the sound. . I really don't regret that I walked past. . At that time, it was about 9 o'clock. . The bar by the sea began to perform. . It's called a fire show. . It really exploded. . They just set fire at both ends of the stick and started their unique show time. The tricks they play are very beautiful. The speed is so fast that the fire on the stick can be extinguished. . The performance will last for about an hour. . The final finale really shocked me again. . They don't know how to do it. Let all the sparks on the stick splash out. A proud as a peacock-like spark scene and a large spark screen. . It's beautiful. . I didn't take photos because the cell phone didn't work so well at night. But someone's video may be found online. .
Up to 15 photos. .
Uh-huh. . . It's the third day. . I have to go back to Padong from Phi Phi Island and then find a travel agency to book an airport bus to the airport and fly back to Singapore. . My journey is coming to an end here. . My boat is 1 noon. 30. I check out at 11. I went to the seaside and rented a reclining chair of 100 Thai baht all day. Lying for about an hour, is lying quietly. . It's all very pleasant. ,. Looking at the vacationers around them, they are all holding books and then lying there reading. . Wow. . Too good. If there is another time. I am also holding a book at the seaside, listening to the sound of the waves beating on the shore, blowing the natural and fresh sea breeze, holding a book in my hand, and when I am tired, I look up at the sky or the island beach. . This kind of life. In a dream. . I really experienced it once. . The weather was beautiful on the return trip. There was no sun or rain, so I stayed on the deck for more than an hour from boarding to disembarking. . The crew on board also chatted with me very kindly for fear that I would be bored. . We blew the sea breeze all the way and talked about life. . That's it. . We're ashore. . I went back to Patong, found a travel agency, booked an airport bus and had an hour's massage. It really returned home. . I am really reluctant to return to Singapore. . But after all, the journey will be over. . But thank you very much. . Everything on the journey. . Good memories. . So. I would like to say here. . Things have two sides. If there is no refusal. I may not have a chance to see such a scenery at this moment. . Store this experience. .