Pattaya's Unique Style
Early on, people who listened to Thailand's return talked about "transvestites". Frivolous language and ambiguous intonation make me very disgusted with "transvestite". In my mind, these two words are almost synonymous with obscenity and pornography. When I learned that we had watched the "transvestite" performance on our itinerary, my attitude was not to agree.
"Transvestite" is one of Thailand's characteristic tours, and there is a saying that "not seeing transvestite performances is tantamount to not coming to Thailand". There are basically transvestite performance groups in all parts of Thailand, but the largest and most exciting ones are the "Aqsa Transvestite Performance" and "Tiffany Transvestite Performance" in the seaside resort city of Pattaya. It is said that the transvestites in these two performance venues are the most beautiful in Thailand. The performance venues are extremely luxurious and the performance venues are wonderful. The audience is almost full every day. We went to Tiffany, who performed specially for Southeast Asian tourists.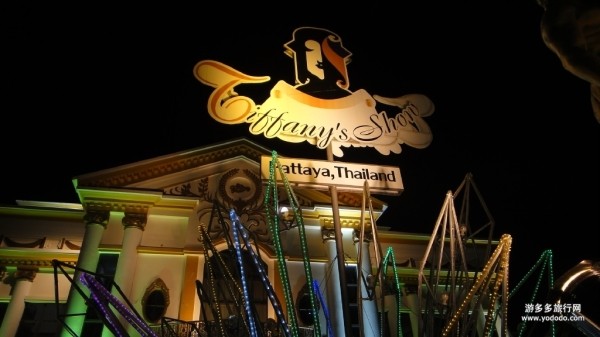 Before entering the stadium, there was already a lot of noise in front of the door. Transvestites dressed in gorgeous costumes took photos with tourists during the performance. The charge for each photo is 40 Thai baht. If there is no change, it will be changed.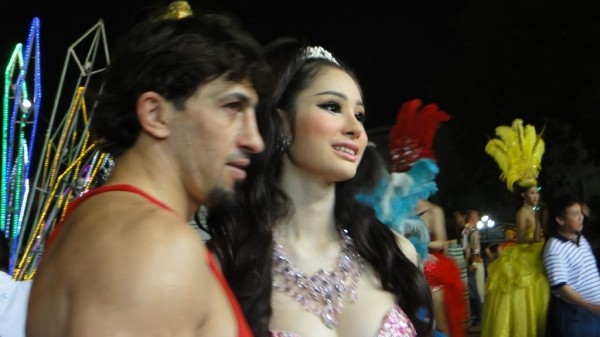 Under the guidance of the manager, we came down to the VIP table in the middle of the first row, holding the juice delivered, and we entered a fantastic world. In the beautiful music and the magnificent background, beautiful actors appeared one by one. The tall figure and slim waist branches made me a woman who was thrilled. Ears wear gem earrings, chest hanging crystal necklace, gorgeous dress wrapped around lotus steps, beads around emerald green, graceful, light and graceful, just like fairies descend to earth. There is also a wisp of green silk full of amorous feelings and a smile when looking back. It can be called absolute beauty. Oh, my God, I'm afraid stunned is a portrayal of the whole audience.
The performance level of the program is extremely high and the movements are extremely graceful. "They" (I really can't write "them") wear high heels of at least three inches, sing and dance, and sing classics from all over the world in various languages: Katyusha and Arirang are melodies that we are all familiar with. When I heard singing "Rose Rose Heart Drunk" in pure Chinese, my heart was really drunk. Although I know that because the vocal cords cannot be completely feminized, I just play the recording lip-synch. The delicious type has no difference and is more dedicated than some big players in China. At this moment, I have no concept of gender and no obscene feeling about "them". Only the enjoyment and appreciation of art and beauty, only admiration and emotion. Photography is strictly prohibited in the venue. The tour guide threatened us that if we were found to have taken candid photos, we would still go to jail. The excellent view allows me to see the actor's eyelashes, and the camera in the bag seems to be gaining momentum. I really want to take these beautiful and rare pictures, and I want my friends who have not come to share this visual feast with me. I restrained the movement of taking out the camera several times, not only for fear of being discovered, but also to show respect for actors and folk customs.
The 90-minute performance seemed to end in a blink of an eye. We took a photo with these beautiful actors in front of the door. Winning the three championships in the three beauty contests of 06.08. 10 in Thailand is the focus of my camera pursuit. Although these elegant smiles are professional, they are still charming.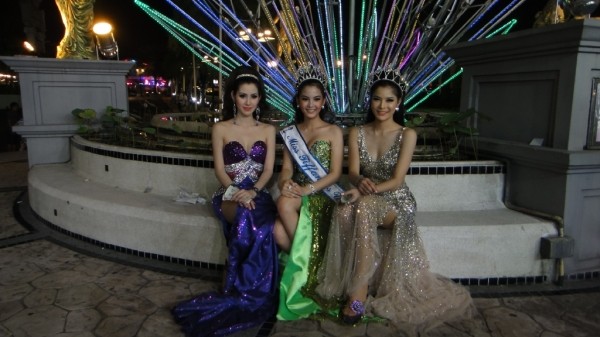 In the dim light of night, Pattaya is brightly lit, fragrant wind fills the air, and melodious music seems to sing softly in my ear. Looking at these smiling "beauties", my mood is more guilty and heavy. I feel guilty for my past prejudice, and I feel heavy for these "beauties" who have an average life span of only 40 years. The sharp contrast between the glamorous present and the cruel future constitutes their life. Is this road a willing choice or a necessity? I don't want to delve into it. I only send my best wishes to these people with distorted gender and soul: May beauty last forever and youth last forever!