Today, I would like to talk about Mr. LV, one of our shopping guides on this trip to Thailand. Mr. LV is first and foremost a handsome young man, At the age of about 28 or 9 (I guess), People are lively and cheerful. I have been to Thailand for three times (if I remember correctly). I have reached a certain level of familiarity with Bangkok and Pattaya's eating, living and playing. Therefore, I enthusiastically shared with us a lot of his Thai tour experiences along the way. What is delicious and fun, what must buy and so on, which is equivalent to half of our tour guide!

On the afternoon of our first day in Bangkok, we went directly to MBK, a department store in downtown Bangkok. The store has a total of 8 floors, ranging from delicious food, T-shirts and clothing, mobile phone accessories to supermarket hypermarkets and furniture. There are more than 2,000 stores in total, but most of them are cheap counters and some can bargain. Mr. LV left our first impression here. After everyone came back from a tour, what basically didn't buy it either. First, he didn't know he was short of what when he first arrived in Thailand. Second, he didn't want to go back to buy what gifts. Besides, the luggage will get heavier and heavier after a week's trip. However, Mr. LV is different. He has already received three shopping bags by this time, mostly Thai local products and dry goods, as well as some seasonings, shrimp sauce from what. When we looked at him in surprise, he also looked at us in surprise: what didn't buy it either. The things here are so cheap. . Indeed, I have a preliminary understanding of Thailand's commodity prices here, which are basically the same as the domestic price level, or slightly lower. For example, look at a flowery skirt I bought-199 Thai baht (about RMB 50 yuan), which is very cheap, isn't it?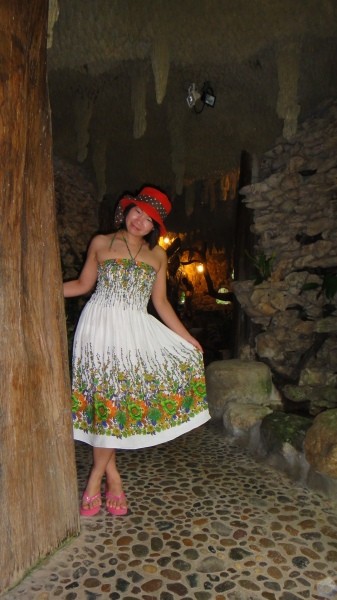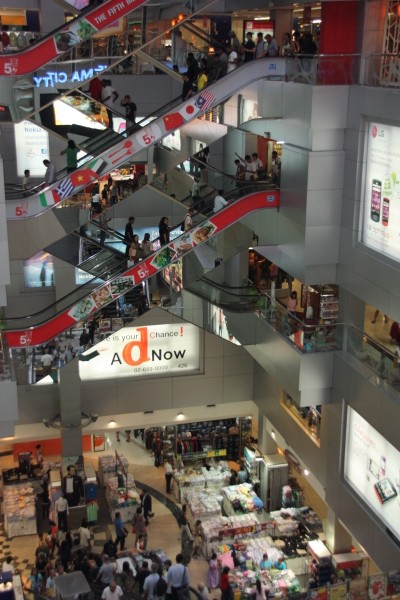 Coming out of the mall, we took a bus to the hotel where we stayed on the first day. While resting in the car, Mr LV suddenly said, "ah, I forgot to buy my Bangkok bag! Last time I bought dozens of them, it was not enough to go back. This time I will buy more. "We all sound surprised, what bag? So popular! Then Mr. LV began to introduce Bangkok bag to us all the way. The most repeated thing was that it was LV in the cloth bag. Ha ha, although he said all the way, we still had no impression after all, but we were more curious! Moreover, it was from this time on that we began to call him LV. . Therefore, this is how Mr. LV's name came from! At that time, I didn't expect Bangkok to lead our whole trip ~
After staying in the hotel, we went to Chinatown, a night market in Bangkok, at night. LV accompanied us because he was looking for Bangkok bags here. < img src= "/wp-content/uploads/648. Gif"/> Chinatown at night can only be described by the word "lively", mostly roadside stalls (fruit stalls, bird's nest stalls, shark's fin stalls, snack stalls and other stalls). There are many foreigners here, smoking cigarettes, drinking beer, eating small cold dishes and looking at the beautiful women passing by. The feeling given to me is that they are very Thai. Ha ha, they seem to have integrated into the life here and enjoyed it! According to the tour guide, most of these foreigners come from Europe. They usually rent a cheap house here to live for one and a half months as a way of vacation. No wonder they are so unlike "tourists". Mr. LV did not find the Bangkok bag he wanted, but he recommended us the famous snack of Chinatown-crystal sugar bird's nest, which can be seen everywhere on both sides of Chinatown. One bowl can be bought at about the price of RMB 60 yuan, which is the cheapest bird's nest in the world. We are all saying that the women living here are too happy to eat bird's nest every day. No wonder the skin is so good! The price of snacks in Chinatown is not expensive, you can buy a hot snack for 20 beads! There are also all kinds of tropical fruits, which give people the feeling that they are delicious and cheap! It is suggested to eat these roadside stalls for dinner! Good choice.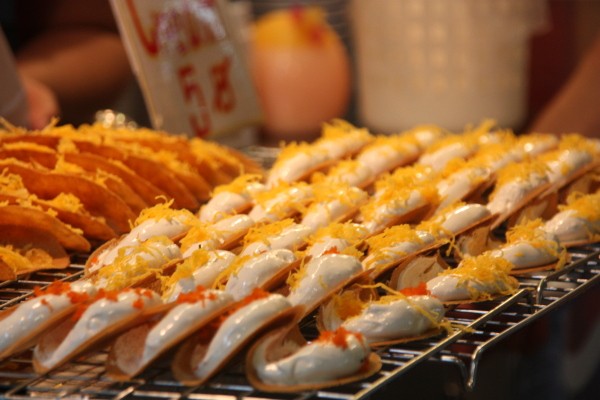 On the second day in Bangkok, we went to the Grand Palace and had no time to shop. Mr LV also had no chance to buy Bangkok bags. At this time, everyone has already begun to look forward to seeing the Bangkok bag store and seeing what Bangkok bag looks like in what. Ha ha. Fortunately, LV told us that Bangkok bags are not necessarily available only in Bangkok. There are chain stores in Pattaya, Phuket and other places. It is a kind of cloth bag with exquisite workmanship, handbags of various sizes, cosmetic bags, etc. It is fashionable and beautiful, and the price can be cheap, so it is very popular with girls!
In the afternoon, we drove to Pattaya and stayed at the Wulan Hotel Resort. After dinner in the evening, we visited Pattaya's famous seaside road. Night Charm Bati is a city with a completely different night market from Bangkok. On one side of the road are all kinds of bars, restaurants, hotels and shops, while on the other side is Pattaya Beach. The lights are brightly lit. Pairs of foreigners and Black Pearl (Thailand MM) walk leisurely, hug each other and flirt with each other, which has become another unique scenery on this street. Mr. LV walked alone after we returned to the hotel and finally bought his Bangkok bag. Unfortunately, we had already fallen asleep at that time, and we left separately on the next day's trip, so we didn't have a chance to see the Bangkok bag he bought.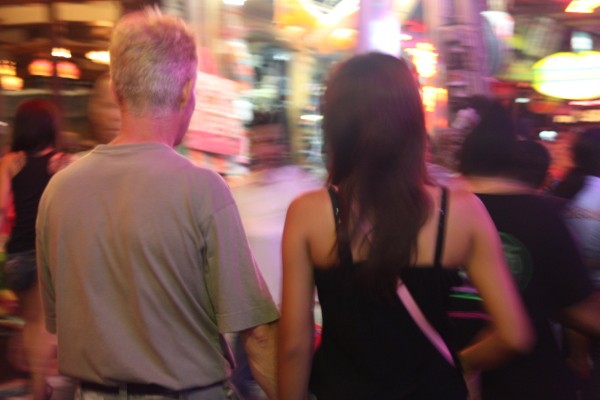 In the next two days, Mr. LV played several golf games. We were also busy visiting scenic spots and never had a chance to go shopping. But at the moment, everyone's expectation for Bangkok bags has reached the point where they must be bought! Not seeing one side, lifelong regret! We also discussed with the tour guide whether we could find time to visit NaRaYa's Pattaya chain store. Fortunately, on the last day we sacrificed our last chance to have dinner and went to the Royal Garden Plaza in downtown Pattaya, which has a flagship store of NaRaYa. Legend has it that it has been a long time since I saw it all day long. It is indeed worthy of my name. Look at everyone's shopping basket and you will know. Calculate it. The five of us bought a total of more than 40. Ha ha, not much, not much. When I came back, I said it was not enough. Speaking of which, the long-legendary Bangkok bag can make its debut ~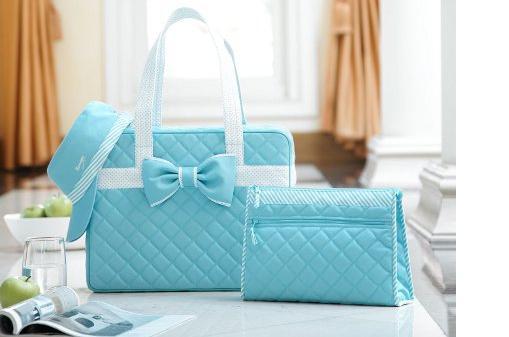 When meeting Mr. LV at the airport again, his luggage was packed with a large woven bag besides his luggage, which was full of his "shopping results" of the past few days. It seems that he swept a lot of goods. Wouldn't it be a waste of time to come to Thailand and not buy more back? Why? Cheap! Ha ha, a man is so crazy shopping, it seems that Bangkok is a perfect shopping paradise is true, so I would like to remind friends who want to come to Thailand to bring a big suitcase when they come, or they will carry a woven bag to return home like Mr. LV.

Finally, I attach the true portrayal of–Mr LV's shopping spree, the hero of this travel note! Ha ha