Photo of Chiang Mai Travel Notes in Thailand Attached
Summary
This tour is the second overseas self-help tour for our family of three. The overall feeling is very good, comfortable and comfortable. It doesn't cost much except air tickets. Three people spend a total of 2,000 yuan for 7 days. The round-trip air ticket cost 6,300 yuan. The average person is less than 3,000. Of course, we have tried our best to save money in all aspects of food, housing and transportation, which is why we have such a valuable holiday.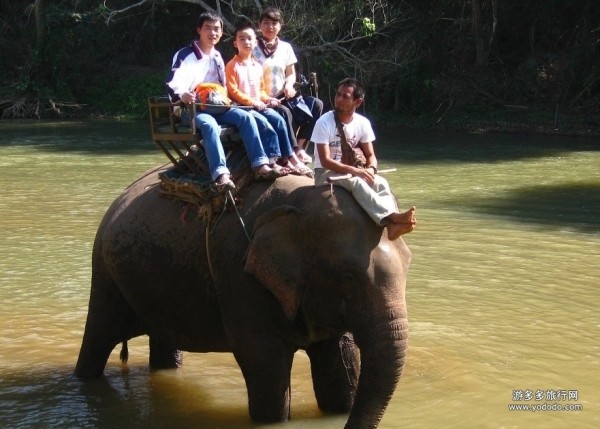 Traffic
Transportation is the most expensive item. In order to save the cost of air tickets, we booked AirAsia's Guangzhou-Chiang Mai air tickets six months in advance. All the round-trip flights were connected in Bangkok, with a total of four flights at 2100 yuan per person. As a result, one week before the trip, the air ticket for the same period of time was still 2100 people, especially the return air ticket was 50% cheaper than when it was originally booked, and only needed about 500 yuan. It's true that the plan has not changed. Fast.
Apart from the convenience of connecting flights and the lack of drinks and snacks on board, the biggest problem may be that long-distance travel is mainly at night, and it is usually late at night after arriving at the destination, which may be harder for members of all ages. However, careful design of the trip will save travel time and accommodation expenses, so it is the best choice for poor travel.
This time our plane from Guangzhou to Bangkok also arrived in Bangkok at 1: 30 p.m. Due to the long customs entry formalities, it was already 3: 30 p.m. When we left the customs. The plane from Bangkok to Chiang Mai leaves at 6: 30 a.m. And needs to check in at 5: 00 a.m. So we found a place to sleep on the first floor. Many international flights in Bangkok are an important transit airport in Asia. Many travelers choose early flights, so they need to wait at the airport and find a quiet place to rest while waiting.
On the return trip, we flew from Chiang Mai to Bangkok at 12 noon and arrived at Bangkok Airport at 1: 30. The plane from Bangkok to Guangzhou is 6: 30 p.m. And returns to Guangzhou at 10: 30 p.m. Since there is no airport bus back to Qingyuan, we took a taxi to Huadu and drove the car parked in Huadu back to Qingyuan.
There is basically no public transportation in Chiang Mai. Locals go out by driving their own cars or motorcycles, or taking two cars, while travelers often choose to rent motorcycles or take two cars or doodle cars. Chiang Mai Airport is very close to Chiang Mai City, but only taxis can reach the city and there is no other public transportation. When we arrived in Chiang Mai, it took us 120B to take a taxi to the Chiang Mai Gate in the ancient city of Chiang Mai. The taxi price for the airport is uniform, and it is 120B to any hotel in the city. On the return trip from Chiang Mai ancient city to the airport, we chose to take a doodle bus, which took about 15 minutes to reach the airport from the hotel and cost 80B.
During our trip to Chiang Mai, we basically walked, only went to night markets and went to distant places, took two beep cars, two double cars and rented a motorcycle for one day. When renting a car, the shopkeeper told us that if you take children, you can sit for 3 people in a car, so long as you wear a helmet, there is no problem. Therefore, if you don't want to walk too tired, renting a motorcycle is a very good choice, and you can choose to rent a bicycle when traveling alone. Rental of automatic motorcycles is 200B per day, manual motorcycles only need 150B, and bicycles are 50B. The doodle car is usually chartered, with a maximum of 3 people, some of them can take 4 people, and the two cars are carpooling. The cost is calculated on a per capita basis. Just tell the driver about the destination before getting on the bus. The three of us are usually asking 80B for a doodle car within 10 minutes, but the counter-offer is 50B; In 15 minutes, the price is 100B, but the counter-offer is 80B; Two cars are relatively cheaper, which can be about 10B cheaper.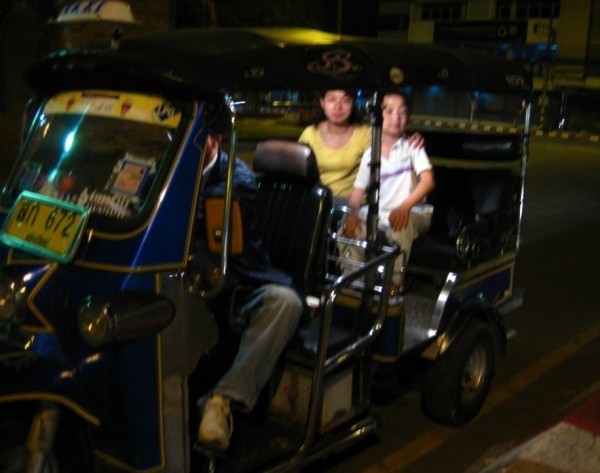 The picture above shows a doodle car.
Diet
Chiang Mai is a very mature tourist city. There are basically only three types of people in the city: tourists, tourism practitioners, monks and students. Chiang Mai basically has no industry, only a large number of individual businessmen provide goods and services for tourism.
Therefore, the diet here is also divided into two types: the diet for travelers and the diet for locals. The food provided for tourists is mainly concentrated in hotels, guesthouse, bars, restaurants and other areas where foreigners are concentrated. The food provided is mainly western food and some Thai food, such as fried noodles, fried rice and so on. The food provided for the local people is concentrated in the market, the streets in the old city, etc., mainly soup powder, rice and Thai food. Thai cuisine is characterized by sour and spicy food and sweet food. During our stay in Chiang Mai, we basically looked for local restaurants to eat local food and seldom ate western food. I ate the most soup powder and fried rice. Thai fried powder has been eaten twice and I don't like it very much because it is too sweet.
During my stay in Chiang Mai, I also found some strange local eating habits. Chiang Mai locals like to go to restaurants or roadside stalls outside to buy food, including fried fish and meat, rice, sauce food, etc., and like to put them in hard plastic bags. It seems that they don't cook at home very much. On the road, locals are often seen opening food bags and grabbing rice with their hands and dipping it in sauce. There are a large number of food stalls in Chiang Mai Gate Market, and there are basically all kinds of local delicacies in Chiang Mai. The food stalls were still in the market in the morning. In the afternoon, they moved to the outside of the market and on Little Square across the road. In the evening, they were even more lively. Many foreign tourists came to try. More locals drove to the market and were busy until 12 o'clock in the evening before gradually closing the stalls. There are many choices of local diet here, but because it is a gear, hygiene is of course poor, which is not suitable for people with higher requirements in this respect, and of course there is less fun in this respect.
If you don't choose western food, Chiang Mai food is very cheap. The three of us usually choose to buy cakes and milk for breakfast, or eat soup powder in restaurants, usually within 100B; Noon and evening are usually settled at local restaurants or market stalls, usually between 150B and 200B. The day before leaving, I ate McDonald's and Pizza at noon, which cost 350B, and the local hot pot for dinner cost 310B, which was the most expensive.
The following is an introduction to some local snacks according to personal experience. The most recommended is a local restaurant, where we had the most delicious breakfast. The restaurant's storefront is very small, in the middle of the west of the ancient city, facing the moat. To the north of the restaurant, there is a larger, cleaner and brighter restaurant, but no one eats in it. This store is full of locals eating, only one waiter can speak a little English. We ordered a porridge and a soup. The soup was pork soup with a local coriander and a bowl of rice. The porridge is cooked very smoothly. It is ribs porridge with half an egg. The egg is half cooked and slippery. This porridge has the essence of breakfast in Guangzhou's restaurant. It is suspected that this restaurant was opened by overseas Chinese before. The soup has the fragrance of local coriander, somewhat similar to medlar leaf soup, and the rice served with it is the same.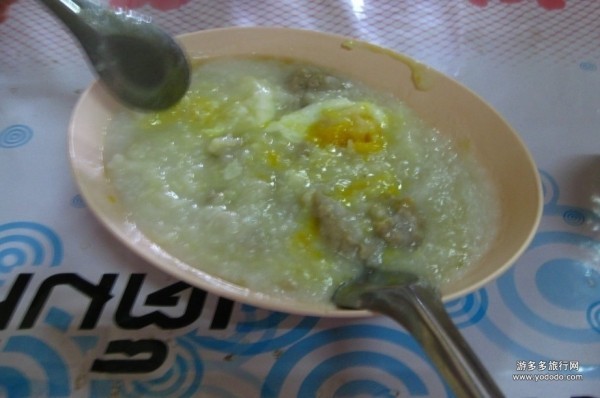 Delicious pork ribs porridge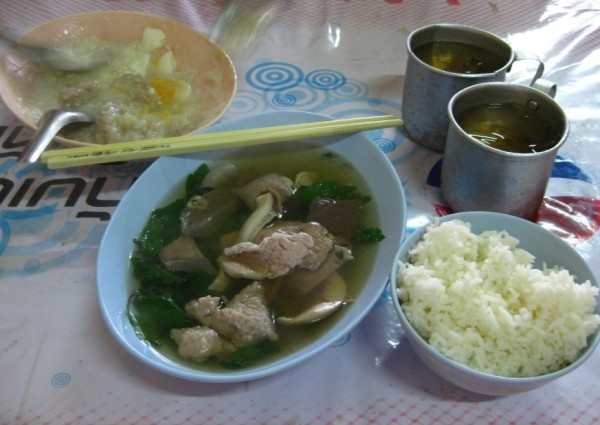 Soup and Rice
The second recommendation is a small restaurant in the alley opposite the east gate of Qingman Temple, which needs to walk about 100 meters from the main road. The shop was built in an open space in front of a residential building. The environment was very ordinary, but there were also many people eating inside. We had lunch here. The simple fried rice is delicious.
On the first day, we had local chicken and rice at a local restaurant on a north-south road south of Chiang Mai Gate Square. The gravy is very special and delicious. The store is located next to the northern starting point of the weekend night market, and there are several Western restaurants nearby. Later, I went to the weekend night market on the weekend night and wanted to eat again, but I missed it because the store did not open at night.
For dinner, it is suggested to eat hot pot at the hotpot restaurant outside Chiang Mai's ancient city. There are two kinds of chafing dish in Chiang Mai. One is to cook soup in pottery pots, which we did not have time to try. The other is a charcoal stove aluminum pot, a buffet form. The meat is fried on a special pot, which is very fragrant, slippery and delicious. There is a very large restaurant near the city wall in the northeast corner of the ancient city. The guests are basically locals and few tourists. Basically, the second group of guests come after eating. Adults only need 109B, children have half price, and meat is free to eat. It is said that there are still more expensive ones that offer unlimited quantities of shrimp and other seafood, about 200B per person. We didn't have time to try. These hot pots are all located outside the ancient city and not in the eastern area of the ancient city where hotels are concentrated, because the main consumers are local people, so it is better to know where there are them from the local people.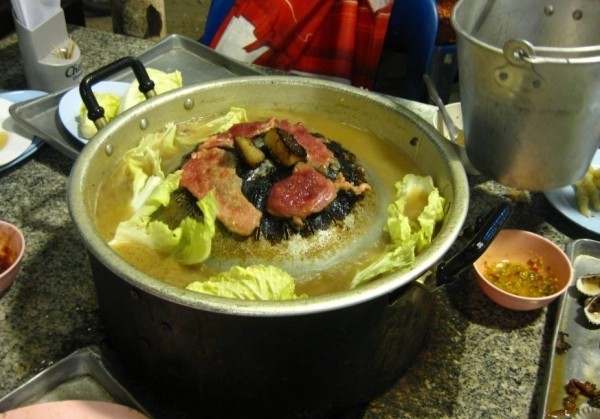 Chiang Mai Hot Pot
There is a market at Chiang Mai Gate in the southeast corner of the ancient city of Chiang Mai. The night market outside the market is an excellent place to eat and relax at night. There are all kinds of snacks, fruits, drinks and staple food. We had dinner here three times. Moreover, we eat only one of each kind of food here, and three people share it until we are full. Basically, every dinner is below 200B. It only takes 15B to shake the ice here. Soup powder, fried rice, pancakes and so on are basically 25B to 30B. Here is a mango rice highly recommended by online travel notes, which costs 40B. However, after eating it, we felt that it was really not suitable for our appetite, because the rice was so sweet that mangoes that ate rice and then noodles felt that mangoes were not sweet. We think the best food here is a banana and egg pancake made of beard and a soup powder in the square.
There are not many varieties of fruits in Thailand this season, only some common fruits such as bananas, watermelons, mangoes, pineapples, papaya, etc. The mangosteen and longan-like fruits seen last time in Phuket were not seen. The fruit here is also cheap. We ate 25B one kilogram of papaya for 2 days in a row. We bought a whole papaya after dinner every day and ate it to the fullest.
One thing I have to mention is drinking water. Chiang Mai's tap water is yellow and yellow. Obviously, it is not filtered enough and cannot be drunk directly. When boiled, it dare not drink it. We bought 6 litres of drinking water at convenience stores. Of course, many restaurants provide ice and drinking water, which are put in a large bucket and need to be poured by themselves.
Chiang Mai has a lot of delicious food, which needs to put down all kinds of inherent prejudices and find in small shops in small streets and alleys.
Accommodation
Chiang Mai has accommodation places all over the ancient city and the southeast and west outside the ancient city. However, the main accommodation places are concentrated on both sides of the city wall to the east of the ancient city. There are two types of accommodation in Chiang Mai: hotels and hotels. Hotels are relatively expensive, and hotels, or Guesthouse, are relatively cheap. We live in a GH in the southeast corner of the ancient city on this trip. It is very convenient to go to Chiang Mai Gate Market, Weekend Night Market and Sunday Night Market. It takes less than ten minutes to walk. We live in a double room without air conditioning, with hot water and two beds, 250B a day. The air-conditioned room cost 350B, but there were no vacancies at that time. This GH is very simple, there is no what courtyard, but it is better than cheap. There are some GH double rooms with good environment that need about 700B. As for the air conditioner, I personally think it is unnecessary. Chiang Mai has a fresh climate. The temperature is between 18 and 22 degrees at night, and blankets are needed. It's just that it gets hot when you take a nap.
The place where we stayed was in the inner lane, far away from the bustling bar area. We slept very quietly at night. Next to it was a temple. We heard many birds calling around 7 o'clock in the morning and the temple bell and chanting at 7: 30. While staying in the bar area east of Chiang Mai will be very convenient for nightlife, it will also be very noisy at night.
In fact, it is also a kind of enjoyment to slowly find exquisite and beautiful GH around the ancient city.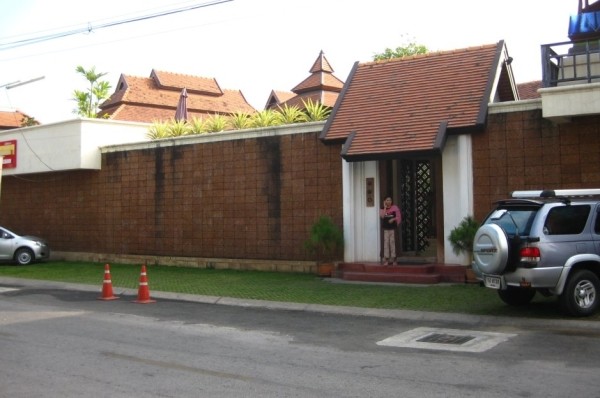 High-end boutique hotel in Gucheng, cheapest room 6500B per day
Shopping
Chiang Mai is famous for its handicraft industry and night markets. Buying handicrafts as decorations and gifts is an essential reservation program for traveling to Chiang Mai, and visiting night markets is also an important part of traveling to Chiang Mai.
Chiang Mai has a night market every night. From Monday to Friday, it is in the eastern area outside the city. On Saturday, on the road outside Chiang Mai in the south of the city; Sunday's night market is the most famous. It is located on the east-west street in the middle of the ancient city and is also the largest night market. Many craftsmen set up their own stalls, so they sell the most varieties and the cheapest prices. Visiting the Sunday night market is a program that cannot be missed when traveling to Chiang Mai. Many foreigners specially adjust their travel itinerary and arrange to spend Sunday in Chiang Mai. Therefore, the number of tourists during the weekend is the largest, and many GH are full.
The night market from Monday to Friday is called Night Bazzar. It starts to set up stalls every afternoon. They are all professional stalls, so the price is higher. Of course, there are many high-grade handicrafts. Saturday is similar to Sunday's night market, except Sunday's night market is larger. We started visiting the night market at 5 pm on Sunday and still did not finish at 10: 30 pm. Finally, due to light rain, the night market closed hastily, and we could only regret to end the gift purchase on that day. Therefore, it is suggested to go to the Sunday night market and start when you are optimistic, otherwise you will be very tired if you want to buy it later.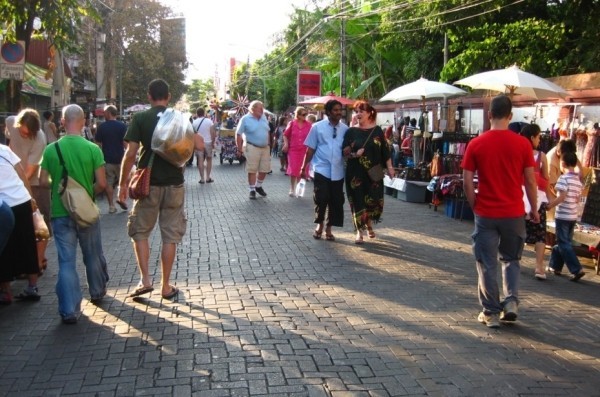 Sunday night market at 5: 30 p.m.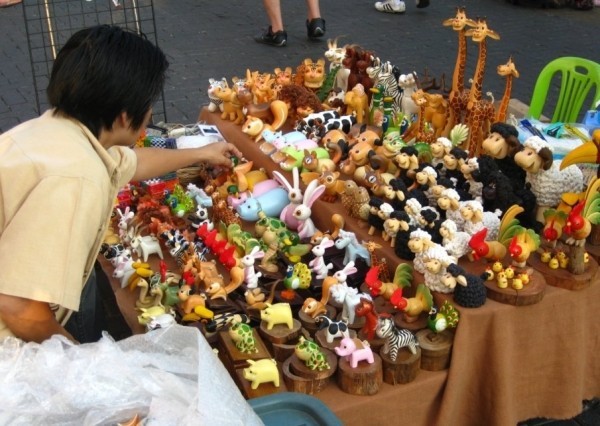 Night market handicrafts
Attractions
The most famous tourist attractions in Chiang Mai are several temples with a long history, including Qingman Temple, Chidilong Temple, Pasin Temple and Shuanglong Temple on the mountain in the ancient city. There are countless other ancient temples, large and small, both inside and outside the ancient city. All temples are free to visit except Shuanglong Temple, which charges 30B to foreigners.
Chiang Mai is also famous for riding elephants. This is a packed one-day tour, including: visiting factories that use elephant excrement to make paper, watching elephant performances, riding elephants for one hour, riding ox carts for 20 minutes, rafting on bamboo rafts for half an hour, buffet, touching tigers (self-funded projects), and visiting orchid gardens. This tour item is generally provided by GH, hotels or street tour agents, with a charge of 700 to 800B, which is still worth participating in.
Another famous travel program is flying the jungle, flying over the jungle. It is a mid-air corridor built on the big trees in the tropical rain forest. Tourists wear safety ropes to experience downhill and mid-air stroll in the corridor. As the child's leg was injured, we had to postpone the tour until we went to Chiang Mai in the future.
Apart from numerous temples in and around Chiang Mai's ancient city, various GH and residential buildings are also worth visiting. Apart from the difference in architectural structure between China and the West, courtyard layout, pottery decoration, doll and animal decoration and so on all have their own characteristics, which are worth taking time to visit and discover one by one.
Other scenic spots include visiting ethnic minorities, visiting handicraft villages, rainforest hiking, etc., depending on personal interests. There are so many activities in Chiang Mai that you can get what you need and fully enjoy the free time in Chiang Mai. No wonder some travelers have been here for several months.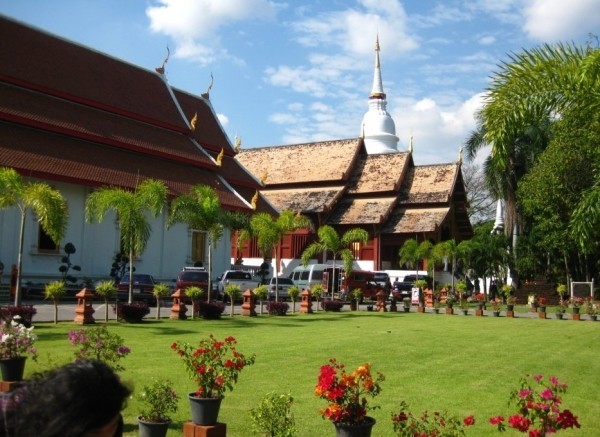 Pasin Temple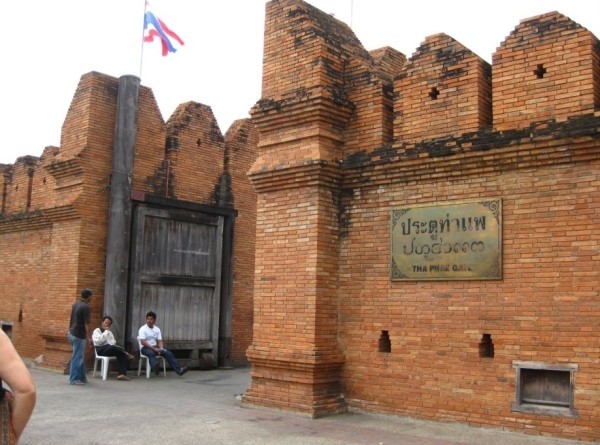 The Ancient City of Chiang Mai, Tapeimen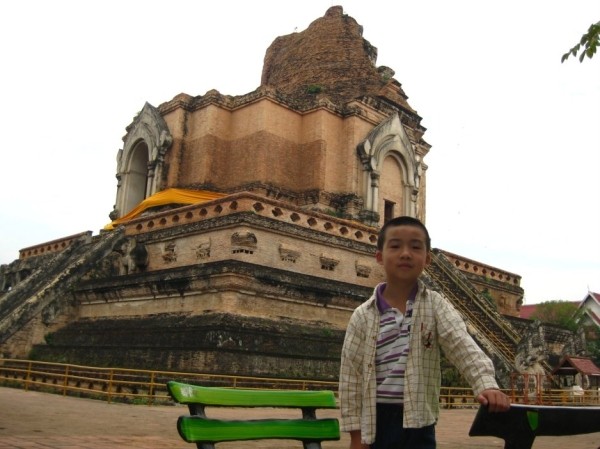 Chidilong Temple Pagoda Site
A friendly atmosphere
When traveling in Thailand, the greatest feeling is the friendly atmosphere. As a tourist, there is no need to worry about being cheated, being treated as a water fish and being fooled here. Thailand's economy is based on tourism, No matter in Phuket Island, PP Island, Chiang Mai, Many locals depend on tourism for their livelihood, But they are not like the popular tourist attractions in the country. Holding the mentality of not slaughtering the white, not slaughtering the white, not cheating the white, not cheating the white, they will sincerely hope that the tourists will like this place, come again next time, and tell more people that this place is good. They don't care whether the tourists will help themselves. They think that as long as the environment is good and there are more people coming, they will certainly get benefits. They are more concerned about maintaining the overall tourism environment and try their best to be themselves. Unlike the domestic people, they refuse to make their own efforts. They only want to take advantage of it. They only want to make a one-shot deal. They think that maintaining the tourism environment is a matter for the Government and never consider that they also need to contribute.
You can feel the friendly atmosphere at Bangkok Airport in Thailand. Families with children and the elderly are often given priority when queuing. Service personnel are always patient and smiling in responding to inquiries and handling business. Seeing confused passengers, they will always take the initiative and kindly remind them. When asking for directions and encountering language difficulties, he will even take the trouble to lead him personally, even if he is not at his post. When you encounter such treatment when you need help, and compare it with what happens at home, you will understand who is God in Thailand and who is the real God in China.
We took part in a one-day elephant riding tour in Chiang Mai. The tour guide took us to various projects. Many of them will have souvenirs for sale. When eating buffet, we will be in Tiger Kingdom Tiger Kingdom. There is a self-funded tiger touching project here. The tour guide will also actively recommend it. However, it will be stated that the purchase of these self-funded items and souvenirs is completely voluntary, and the guests do not consume the tour guide and absolutely do not show dissatisfaction. The following trip is still enthusiastically introduced to us and takes photos for us. The following monkey training class was cancelled after consulting us and did not force consumption. This one-day elephant ride, The tour guide and minibus driver only have us and another tourist all day. There are 4 people in total. We didn't take part in any self-funded activities, and we didn't buy any souvenirs except the photos of riding elephants. The actual income of tour guides and drivers from us should be very small. In the end, they were still smiling and enthusiastic. We could feel that their hospitality was from the heart, not just for money. Compared with the experience of domestic tour groups, after experiencing Thailand's tourism services, I am no longer willing to participate in domestic tour groups. As for Thailand, I will definitely come again and tell more people about Thailand's friendliness. I am also willing to take part in packaged tour groups in Thailand. Because I have a satisfactory feeling of traveling here, I can spend at ease.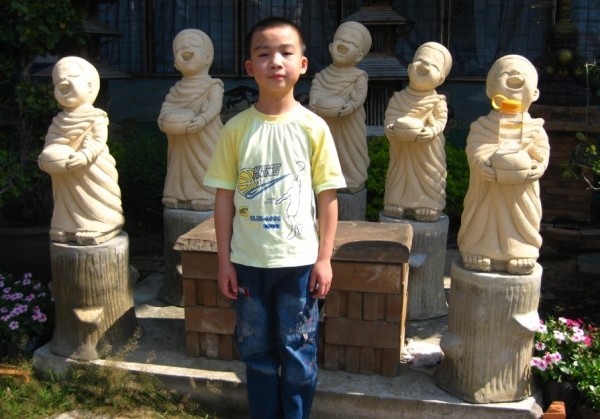 Religious belief
The vast majority of Thai people believe in Buddhism, which can be said to be Thailand's state religion. So Thailand is full of Buddhist temples. Similarly, Buddhism has penetrated into people's daily life and directly affected people's words and deeds here. The people here are optimistic, hospitable, satisfied with their current life, rarely cheating, and rarely greedy for petty gain. They believe that what is given and enshrined in this world will be returned to them by Buddha in the afterlife. They believe in reincarnation, believe in the cause of this world and the fruit of the afterlife, so they treat people kindly, do not get insatiable greed, only take their due labor remuneration. Even if they are poor, they only try their best to worship and hope for a better life in the afterlife, instead of stealing, robbing and abducting.
Religious beliefs do play a very important role in educating people and social harmony. After the Chinese broke through the four old ways, they lost their religious beliefs. With the reform and opening up, the spiritual desert has become money worship.
In Chiang Mai, one can feel the influence of Buddhism on people's lives. Temples are spread all over the city and some temples also open schools to accept poor students. Every morning at 7 o'clock, the monk goes out to beg for alms. On the other hand, the believers prepared the food early. When the monk arrived, they would put the food into the monk's food bowl and sit on the floor, reading the words and wishes in their hearts to the monk. The monk will not leave until the followers finish reading.
When visiting temples, we often see groups of local young people kneeling in front of Buddha to pray. In Guesthouse, in restaurants, you can also see many ceramic dolls and smiling Buddha worshippers. Many details of life reflect the influence of Buddhism and the satisfaction and joy of the people.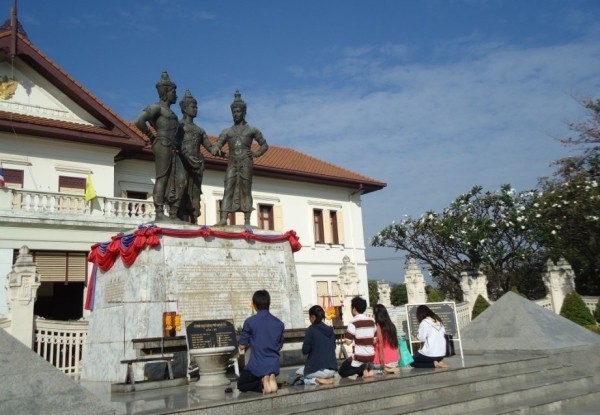 Toilet
Toilets are in great need of books and special books. Temples in Chiang Mai are all over the ancient city and there must be a temple within 50 meters. There must be toilets in every temple, and they are all free of charge. The inside is still very clean, basically there are special personnel to clean. I looked at it and it seems that there are still many types of toilets in Chiang Mai. Toilets for tourists and believers will be beautiful and clean. Some large temples will have special toilets for monks nearby. These toilets are relatively simple and are all small single rooms. I saw in Shuanglong Temple that there are still three kinds of toilets: men, lady and women. Didn't you know there was a what difference between lady and woman?
Many temples have clean toilets and need to take off their shoes to enter. Of course, they will have slippers ready. I also saw many local believers take off their shoes and enter the toilet without slippers. Compared with domestic tourist areas, it is really not the same. Perhaps this is mainly affected by whether users feel clean or not.
Also, Thailand's toilet has a nozzle beside the toilet, which is said to be used to wash buttocks. Thailand and India are close neighbors and there are many Indian immigrants in the country. I believe it is normal to wipe your buttocks with your left hand and then wash your hands with a nozzle. Only for the Chinese, it is incredible.