On November 20, 2014, I watched that all the busy things this year would come to an end. I wanted to go to Thailand for a walk. It was not very expensive to check air tickets online. Just look at the strategy online, choose the places you want to go most, make a good itinerary, and book three air tickets for Thailand (Shanghai-Bangkok, Chiang Mai-Phuket Island, Phuket Island-Shanghai). Get a visa, book a hotel and make all preparations to start my trip to Thailand.
Overview of itinerary:
(1) The first stop is Bangkok (arrived on the evening of December 10, 2014-left on the evening of December 11, 2014). On the morning of December 11, 2014, I strolled near the Imperial Power Duty-free Shop, then I checked my luggage at South China Peng Railway Station and visited the Grand Palace in the afternoon. Take the water bus to return to Huanan Peng Railway Station and take the train from Bangkok to Chiang Mai. (2) The second stop is Chiang Mai (arrived on the morning of December 12, 2014-left on the morning of December 14, 2014). After checking in on December 12, 2014, the inn went through the check-in formalities and wandered around the ancient city of Tapeimen. Go to the fruit market to buy fruit and go back to the inn to rest. In the afternoon, wander around the ancient city, looking for a place to do fish spa and Thai massage. On December 13, 2014, I rented a motorcycle and took a trip to Chiang Mai University. In the afternoon, the motorcycle rode to Shuanglong Temple on the top of the mountain, and then went back to the city to stroll around the shopping malls in Chiang Mai. At night, I arrived at the south gate of the ancient city and went to Chiang Mai Gate Night Market. (3) The third stop, Pai District (arrived on the morning of December 14, 2014-left on the morning of December 16, 2014), arrived in Pai District on December 14, 2014 by 3-hour Mini Bus from Chiang Mai. After lunch in Mari Pai Resort, I rented a motorcycle in the town in the afternoon, then went to the Yellow Cabin, watched the sunset in the Grand Canyon of Pai District, returned to the town in the evening, and had dinner and went to the night market of Pai District. On December 15, 2014, Mari Pai Resort had breakfast and traveled around Pai District on a motorcycle. Main Attractions: Pink Cabin, Yunlai, Chinese Village Character, Waterfall, Flower Sea, Elephant Camp, World War II Memorial Bridge, Strawberry Garden, Yellow Cabin.
(4) The fourth stop, Phuket Island (arrived on the evening of December 16, 2014-left on the morning of December 18, 2014), returned to Chiang Mai from Pai District by Mini Bus on the morning of December 16, 2014 and flew to Phuket Island at 14:20 p.m. Arrive at Phuket Island at 16:25 and take Mini Bus to Padong. On December 17, 2014, a motorcycle was rented at the gate of the hotel to ride on the west coastline of Phuket Island, Patong Front Beach, Little Karen Beach, Karen Beach and Kata Beach. In the evening, I went to the hotel and waited for a pick-up to see the goddess (5) The fifth stop Phi Phi Island (arrived on the afternoon of December 18, 2014-left at noon on December 19, 2014, returned to Phuket Island, and took a plane from Phuket Island to Shanghai) on December 18, 2014, the hotel and other docks were transported to the docks and arrived at Phi Phi Island by ship. In the afternoon, I strolled around the hotel on Phi Phi Island and had afternoon tea on the island. On the morning of December 18, 2014, I went to the seaside to watch the sunrise, took photos at the seaside in the morning, arrived at the dock after lunch, and returned to Phuket Island by ship. Take Mini Bus back to Patong, eat seafood dinner, go to the shopping mall to buy special products, return to the hotel where I stayed a few days ago, and wait for the booked airport pick-up. Arrived at the airport at 11 o'clock and returned to Shanghai by plane at 2 o'clock in the morning.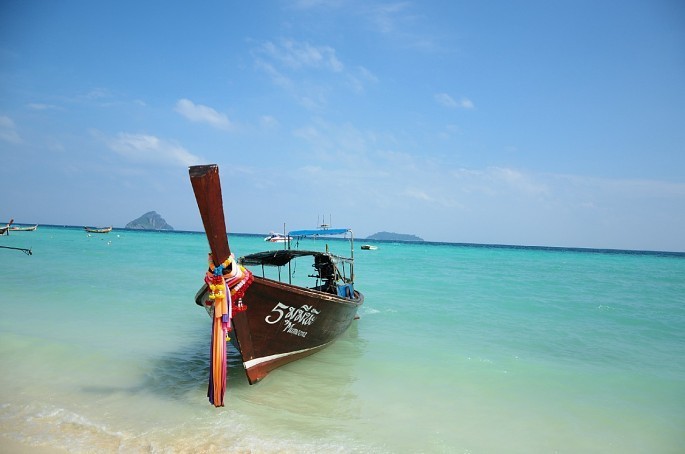 Prepare air tickets before the trip 1) The flights from Shanghai to Bangkok and Phuket Island to Shanghai are all special fares booked from the official website of Chunqiu Airlines, with round-trip air tickets per capita of 2510RMB. Thailand's domestic flights from Chiang Mai to Phuket Island are booked from Bangkok Airlines' official website, which is a little cheaper than the price of domestic websites. As long as there is a credit card that has been paid in US dollars and has expired for more than half a year, the ticket price is 630RMB/person. 2) Visa Thailand visa is very easy to handle, can land visa, can also go to the Thai consulate to handle. When landing visa arrived at the Thai airport, he brought his return air ticket and 2-inch photos, filled in the application form, and handed in 1100 Thai baht to do a good job. One of my colleagues went to Chiang Mai landing visa. The first time we went to Thailand, we didn't dare to land visa when we were a little worried. The * * company we found directly on Taobao mailed passports and photos in the past and sent them back in a week at a total cost of 250RMB/person. 3) The hotel shall plan the accommodation according to the itinerary, book the hotel on agoda and booking, and print out two copies of the order with you. When checking in, give it to them and they will soon understand your intention and do a good job in your check-in. The other one is kept for later use to prevent forgetting the name and address of the hotel and finding the way back to the hotel. Most of the rooms booked by the hotel were rooms of about 300RMB, which cost a total of 3500RMB B.4). The train tickets for Bangkok-Chiang Mai were found on the Internet. The online search strategy found that there were sellers on Taobao who could purchase them on their behalf, tell him their passport number and name, and the hotel's travel itinerary sent them to the sellers, who would express the train tickets to the hotel. When we arrive at the hotel in Bangkok and check in, the front desk will give us an envelope with train tickets. At that time, we all forgot about this matter, which was full of surprises and accidents. The total amount of train tickets is 405RMB (771 Thai baht on the upper berth is about 154RMB, 841 Thai baht on the lower berth is about 168RMB, and the seller's service fee is 80RMB). Of course, train tickets can also be bought at Thailand's railway station by ourselves. We were just worried that we could not buy berth tickets, so we found a substitute. 5) Tickets Phuket Island to Phi Phi Island's tickets are also purchased on Taobao's behalf. After placing the order, they will send a website to let you fill in your personal information and hotel information, and then there will be a pick-up service to the dock. I feel that Thailand's pick-up and drop-off service is very good. Mini Bus is very punctual. Just arrive at the hotel lobby on time and wait, costing 143RMB/person. 6) Tickets for the Transvestite Show the Goddess Transvestite Show on Phuket Island was also ordered by the same seller found on Taobao. There is also a pick-up service, which is very convenient and worry-free. You don't need to find it yourself to pick you up after watching the show and then send you back to the hotel. It costs 89RMB/person 7) to exchange money. Our Thai baht was exchanged at the Bank of China, but we had to make an appointment in advance. A total of 6000RMB was exchanged for 30,900 Thai baht, and then we brought some RMB. In fact, all the money was not spent after playing. The rest was replaced at Pudong Airport, but the rest was not as cost-effective as replacing it in Thailand. The exchange rate between RMB and Thai baht is about 5.1 in China and 4.66 in Thailand. It is relatively cost-effective to exchange money in China when going out, but there will not be much more. There are many places in Thailand where money can be exchanged, including streets and alleys, subway stations, etc. Just like our newsstands, it is also very convenient to exchange money. 8) The phone card can buy a Thai Happy card online at 48RMB in China, and can be used after being installed in Thailand and activated by the mobile phone. Dial the international telephone 1 Thai baht and send unlimited 3G traffic within the previous week. It is very convenient to go out and check Google Maps on the route, and it is enough to send photos on the road. During the 10 days we played, we only charged 100 Thai baht. All convenience stores have prepaid cards, so you can ask the clerk for help if you can't recharge. 9) Travel itinerary and strategy book air tickets and hotels. When you are free at night, look at other people's travel notes and strategies and plan your own playing methods. Before leaving, make travel itinerary and print it out, and put it in a bag with the printed copy of hotel air ticket information, so that all preparations are almost sufficient.
(1) Bangkok, the first stop, is the capital of Thailand, the largest city in Thailand, and also the important place of Buddhist culture in Thailand. There are more than 400 Buddhist temples, large and small, scattered all over Bangkok. Bangkok used to be a fishing village, but it gradually developed into such a big city, especially after World War II. In the center of Bangkok, there is a Chao Phraya River (some maps are marked with the Zhaopiye River) that runs through the north and south of Bangkok, dividing Bangkok into east and west parts. The main scenic spots in Bangkok are around the Grand Palace and the business circle in the center of Siam.
Bangkok transportation: There are two BTS light rails, an MRT subway, public buses, two cars, tutu cars, motorcycles, and water Bus crossing the Chao Phraya River.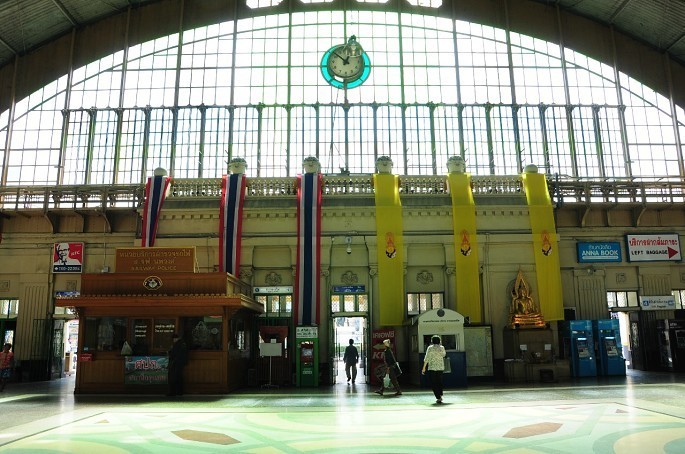 Bangkok South China Peng Railway Station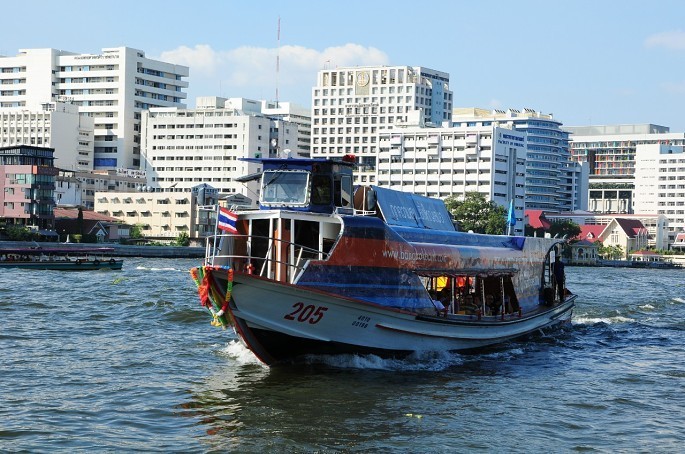 Bangkok Water Bus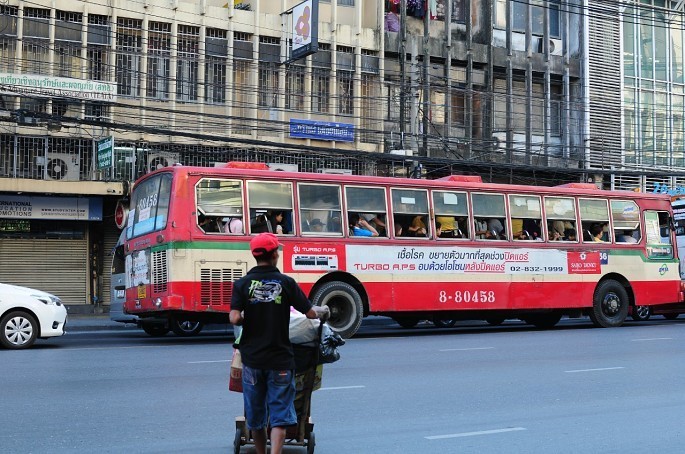 bus of Bangkok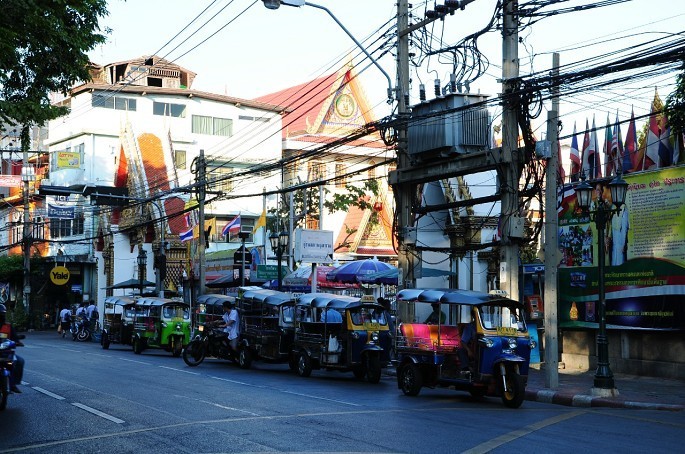 Bangkok tutu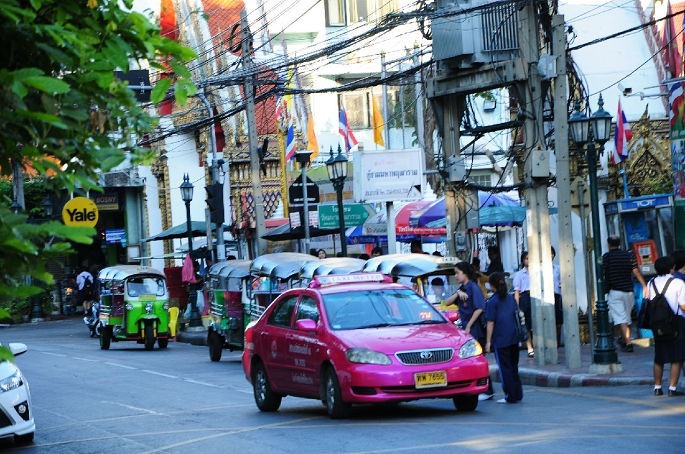 Bangkok Taxi
We started from Shanghai Pudong Airport at 13: 10 p.m. and flew for more than four hours. We arrived at Suwannabe International Airport in Bangkok at 17: 15 p.m. Starting from Shanghai, it was still winter. When I approached Bangkok slowly, I felt the temperature was rising on the plane, and then I changed my summer clothes before getting off the plane. At present, more and more Chinese are visiting Thailand. The signs at Bangkok Airport are basically in Chinese and English, so they will not be lost when getting off the plane, and they can go through customs smoothly after following the signs. Before going out of the customs, check your passport, visa and entry form. If you have nothing to do on the plane, fill in the entry form so as not to be in a hurry when going out of the customs. The first thing to do when I come out of the customs to take my luggage is to activate the Happy card, install the card into the mobile phone, and receive the activated short message after turning on the phone, so that 3G network will be available, and some will not worry about surfing the Internet while others will not worry. Then find the place where the clock is located to adjust the time, but later it was found that the mobile phone would adjust the time by itself when there was a network. The time in Bangkok, Thailand was more than an hour later than Beijing time. The hotel we booked is in Phaya thai, which is very close to the Imperial Power Duty-free Store. It is directly connected from the airport by the red line of the Airport Express and is the terminal. The Airport Express is also very easy to find. On the B1 floor of the airport, there are also automatic ticket vending machines and manual ticket selling, which are the same as those in China. The ticket price is 45 Thai baht per person. Thailand's subway is very quiet. People basically don't talk loudly and communicate loudly. The subway is not very crowded and no one grabs seats. The station announcement is in Thai and English. Listen carefully and you should not take the wrong station. Google Maps is still easy to use abroad. After getting off the subway, enter the hotel name and navigate to find the hotel we booked soon. Go to the hotel front desk, show our printed order, and check in soon. Then when we want to go upstairs, the front desk brings us an envelope. We just remembered that this is the Bangkok-Chiang Mai train ticket that we booked online.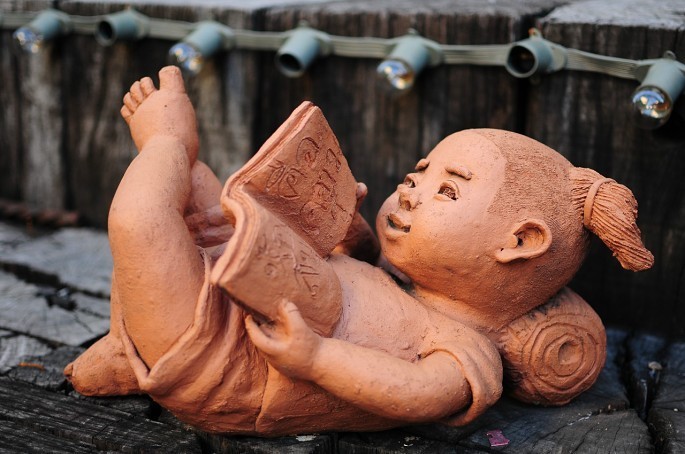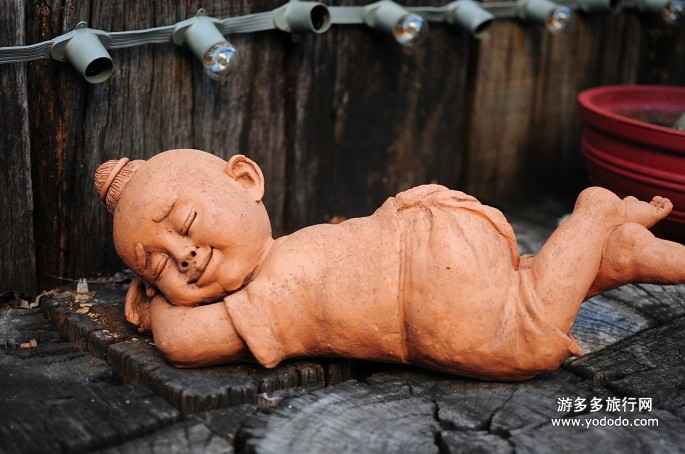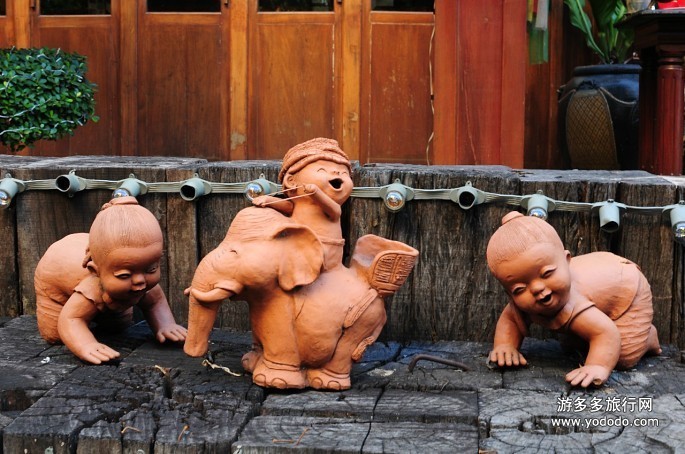 The clay figurines in front of our hotel have seen such lovely and vivid sculptures in many places.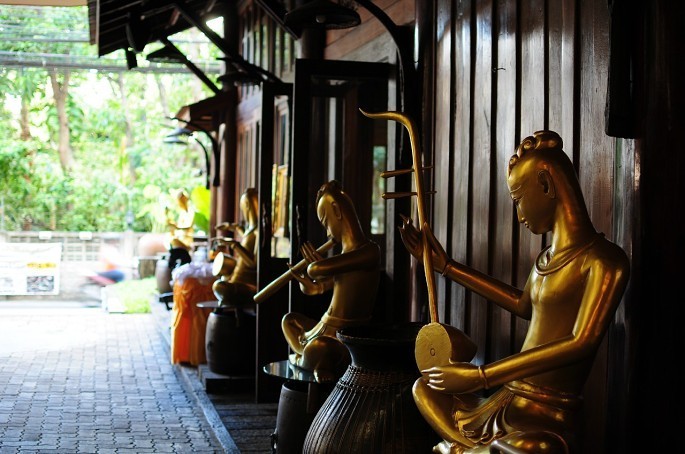 I came out in the evening to find a place to have a meal. When I first arrived in Bangkok, I was nervous and did not dare to walk too far. I went shopping in the street near the hotel. The shopping malls and shops here leave work earlier, and most of them close at 8 o'clock. Then I found a food stall with an English brand. The waiter could speak a little English and ordered a few dishes casually. It was not very expensive and cost 210 Thai baht, but the taste of the food was a little far from what we could accept. After dinner, go to the nearby convenience stores to buy something to drink. Toothpaste is especially abundant in what, whether in Bangkok or Chiang Mai. Seven Eleven's convenience stores can be seen everywhere in the streets and alleys, and sometimes several families can be seen, but not as many as Seven Eleven's.
The next day I got up and went to the vicinity of the Imperial Power Duty-free Shop and had breakfast by the way. Bangkok's Imperial Power Duty-free Shop is really quite large, the size of two football fields. As we went too early and did not open the door, we stroll around the periphery.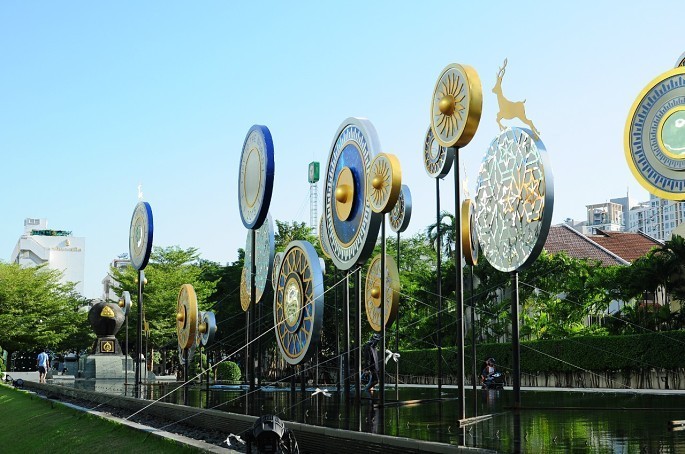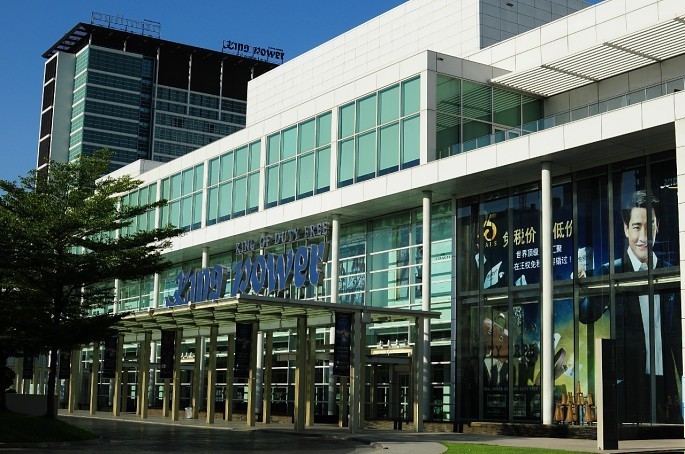 Bangkok Imperial Power Duty-free Shop is said to be the size of two football fields.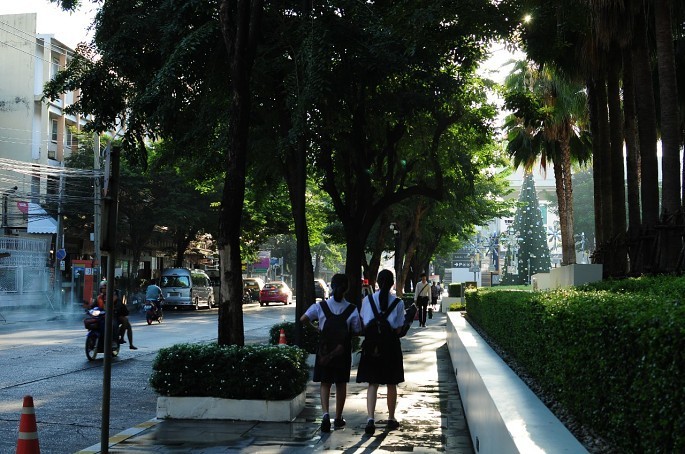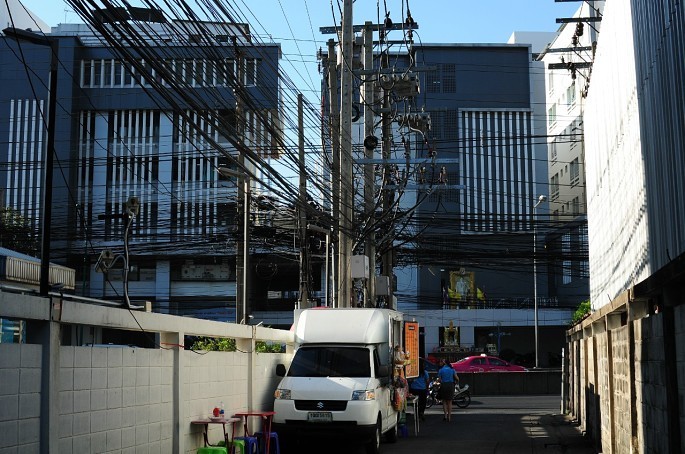 Roadside cold drink sellers and disorganized cables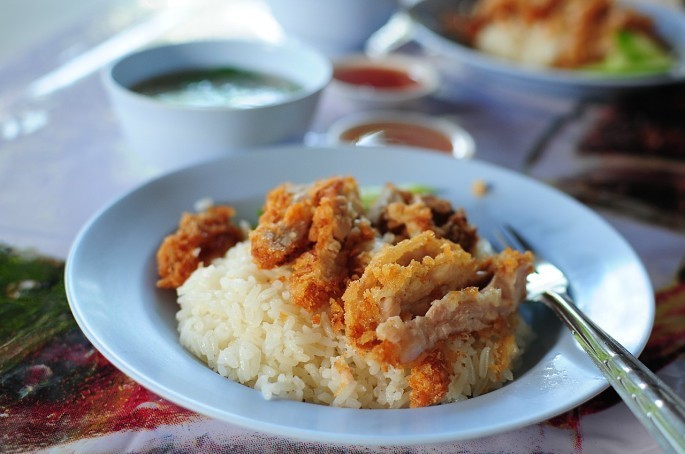 Roadside Breakfast Shop, Breakfast Only 30 Thai Baht/Serve
After checking out at the hotel, I want to go to South China Peng Railway Station to deposit my things and then go to the Grand Palace. We are on the 6 p.m. train, so we have plenty of time. We started from Phayathai Light Rail Station, took BTS Sukun Yi Line to Siam, changed to BTS Shilong Line to Saladaeng, and then took MRT subway to South China Peng Railway Station from Shilong Passage to Silom. The transfer of Bangkok's two light rails in Siam is on the same floor, that is, from the BTS Sukun Yi line, you can go directly to the opposite side to take the BTS is the Long line, and you don't need to go up and down the stairs. This feels more humanized and saves a lot of time for the transfer people. At first, when we arrived at Siam Station, we were a little confused by the instructions on the sign. While hesitating, a Thai girl came up and asked us if we needed help. She spoke English very well and told us how to change to BTS and MRT. First, we had to go to Saladaeng to leave the station and then return to Silom to change. During the later journey, we also met several people who took the initiative to show us the way. I felt that Thais were very friendly to foreign tourists and would take the initiative to help people I didn't know. Even if I didn't understand the language, I would smile and respond. The BTS of Pietai-Saladen is 28 Thai baht/person, and it is 18 Thai baht/person for MRT subway of Long-South China Peng Railway Station.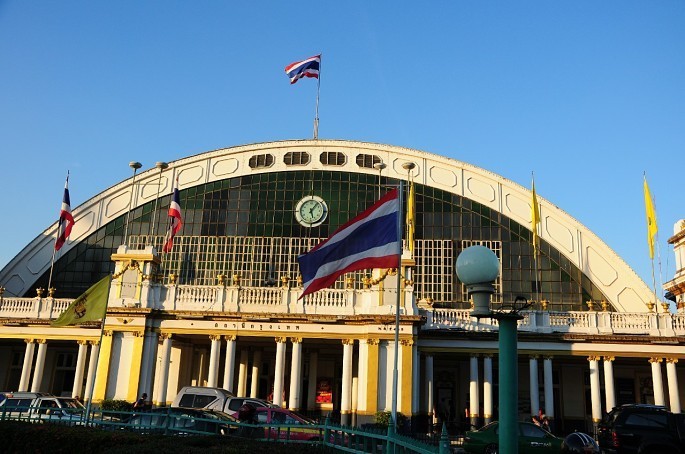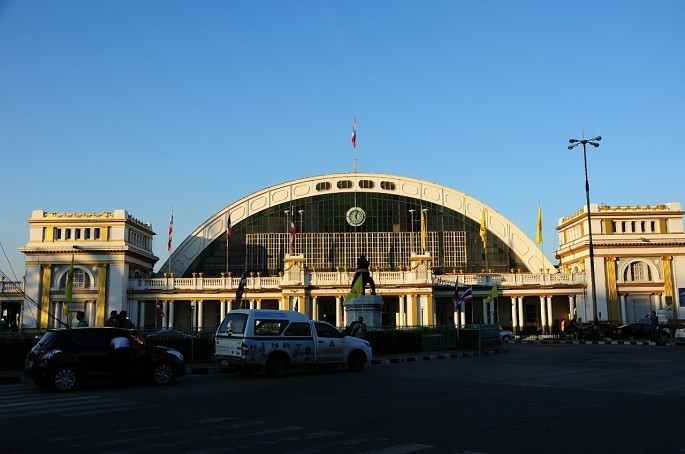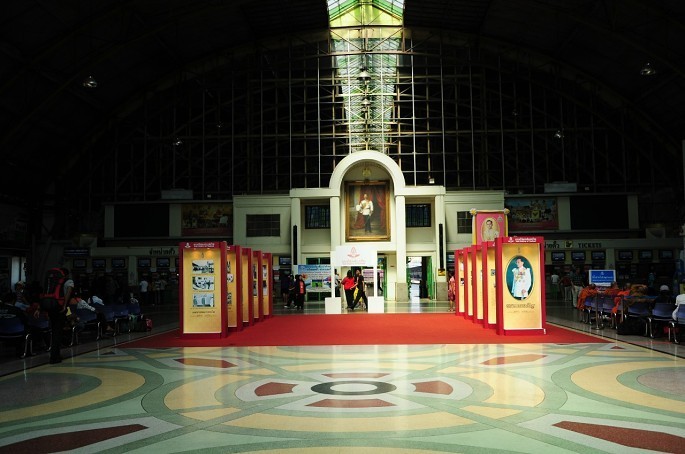 Bangkok South China Peng Railway Station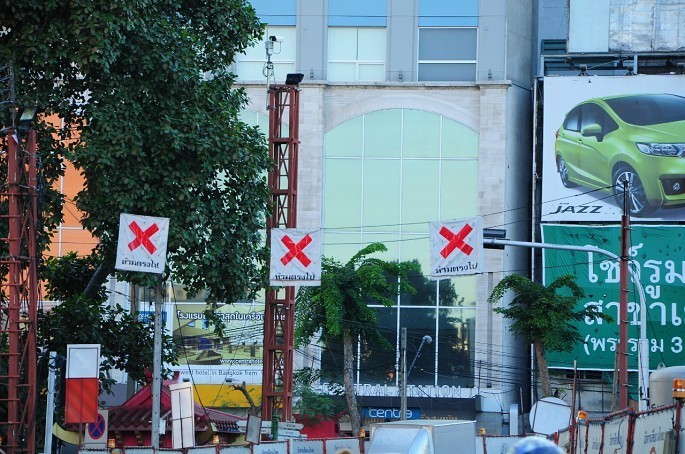 Arriving at South China Peng Railway Station, save your luggage and take Bus 53 to the Grand Palace. From Google Map, it took us only 15 minutes to get to the Grand Palace from South China Peng Railway Station. In fact, it took us about 50 minutes to get there. The road was very congested and we thought we had taken the wrong route. However, Route 53 just passes through Chinatown, and it is also good to visit Chinatown by the way. It took a long time for Chinatown to turn out. It is just a prosperous and crowded area. You can see all kinds of old shops with traditional Chinese hanging. Many shops, such as gold, medicine, tea and groceries, are close to each other. However, the shops are relatively old and seem to have a history of hundreds of years.
The Grand Palace is located on the east bank of the Chao Phraya River. It is a palace complex built after the old palace in the old capital city. The gate is guarded by guards and next to the Jade Buddha Temple. In order to enter the Grand Palace, there is a requirement for dress. Suspenders, shorts, sandals, etc. are not allowed. You need to rent them at the door. Tickets are 500 Thai baht per person. It was already over 2: 00 p.m. when we tossed and turned to the Grand Palace. It was too late to return to South China before 5: 00 p.m. and we didn't go in even if we had to rent clothes and shoes.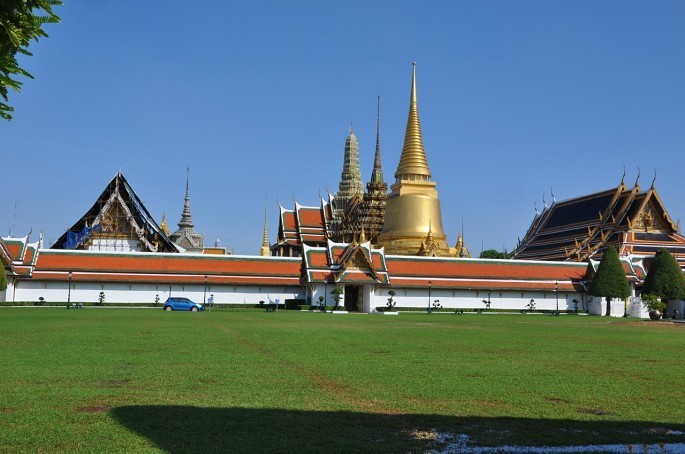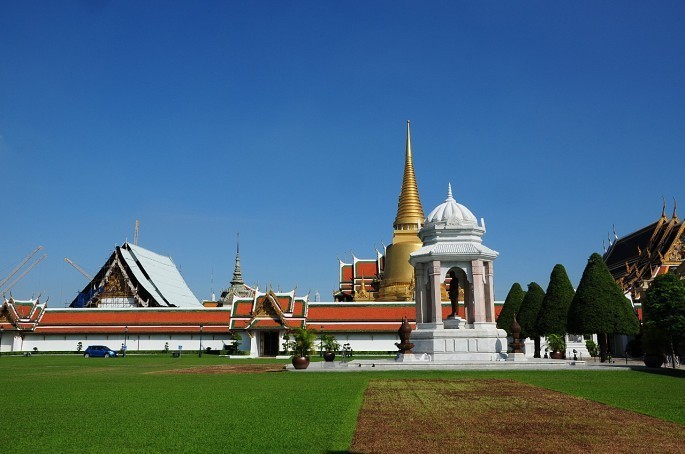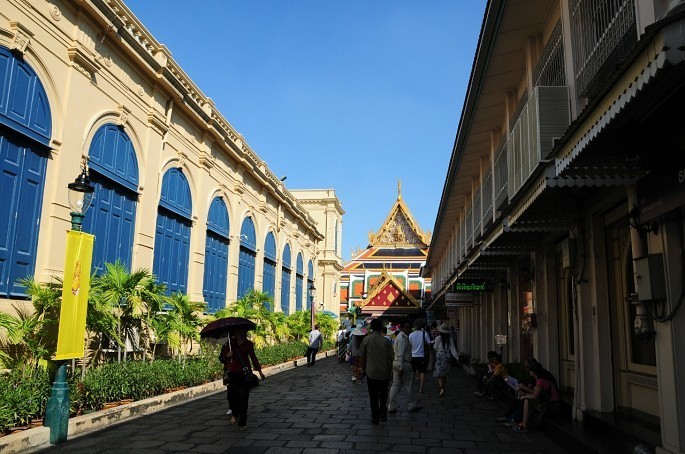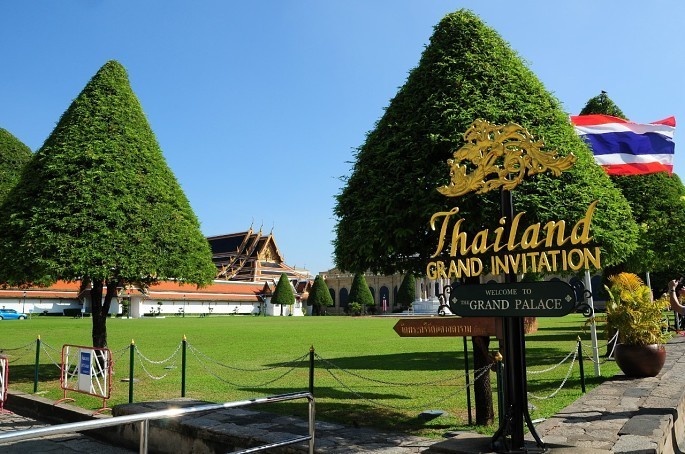 Coming out of the Grand Palace, take the water bus to the nearby dock to reach the vicinity of River City, have lunch + dinner at River City Shopping Center, and then walk back to South China Peng Railway Station. Bangkok's water bus is also quite convenient, with fast speed and no traffic jam, and the scenery on both sides is also good. The water bus stops along both sides of the Zhaopiye River. Each stop stops for no more than 5 minutes, and passengers can get on and off the shore, with only 40 Thai baht per person.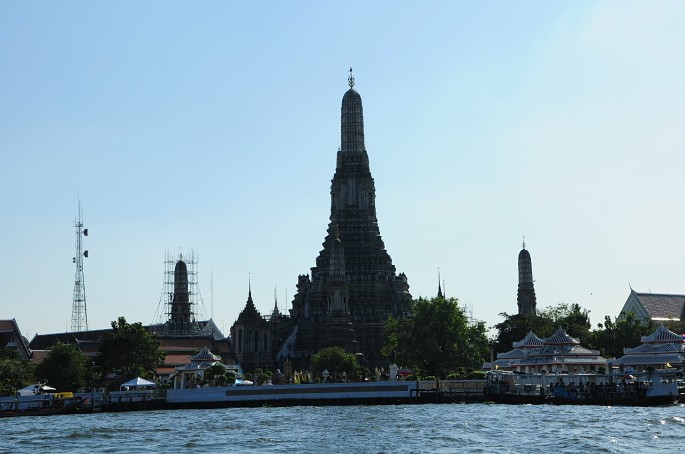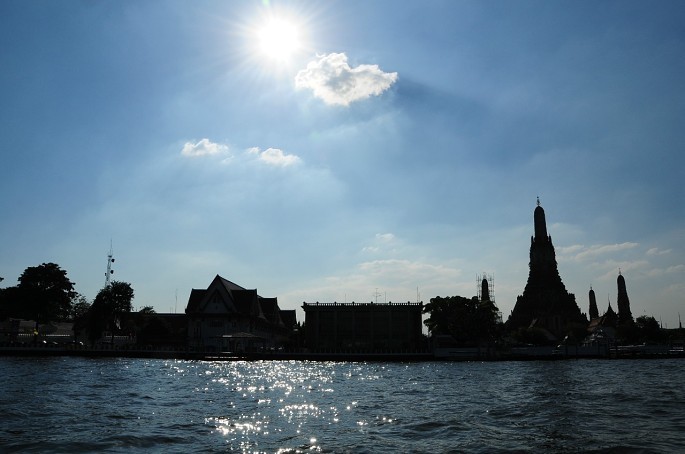 Scenery on both sides of Chao Phraya River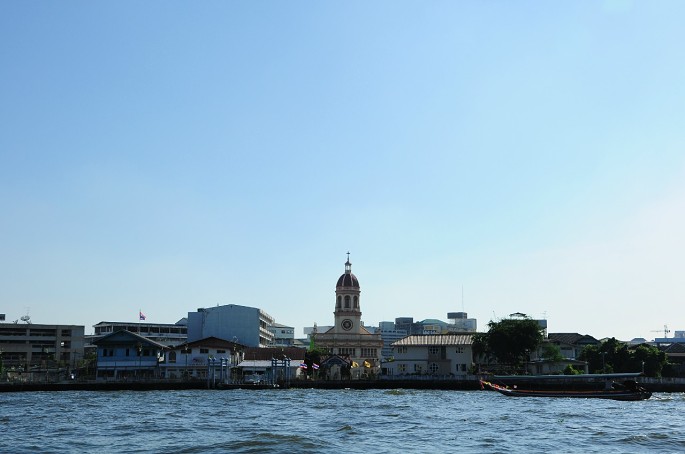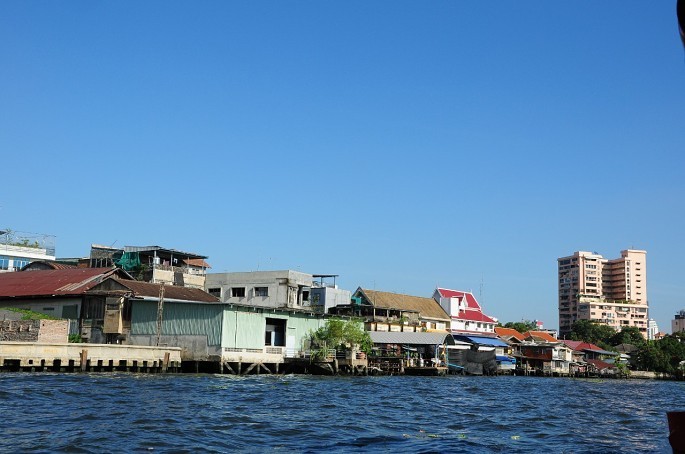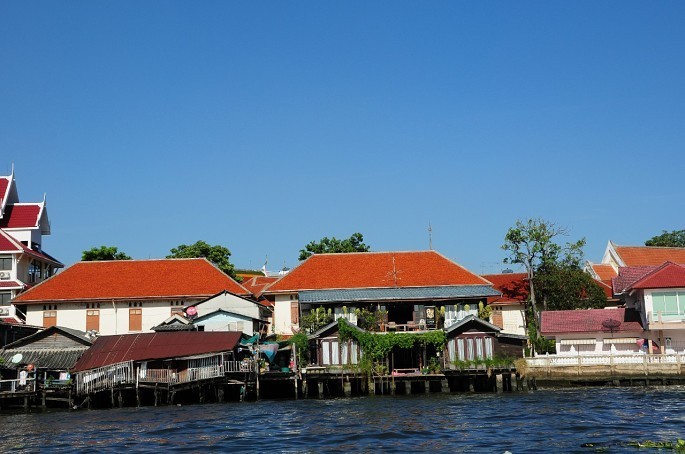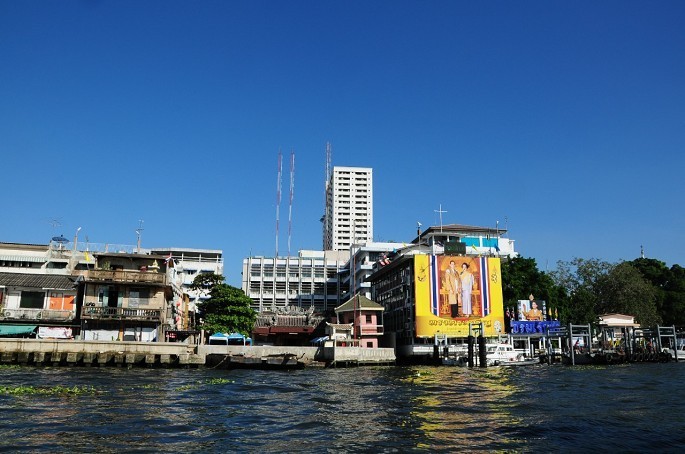 Scenery on both sides of Chao Phraya River
Inside Bus on Water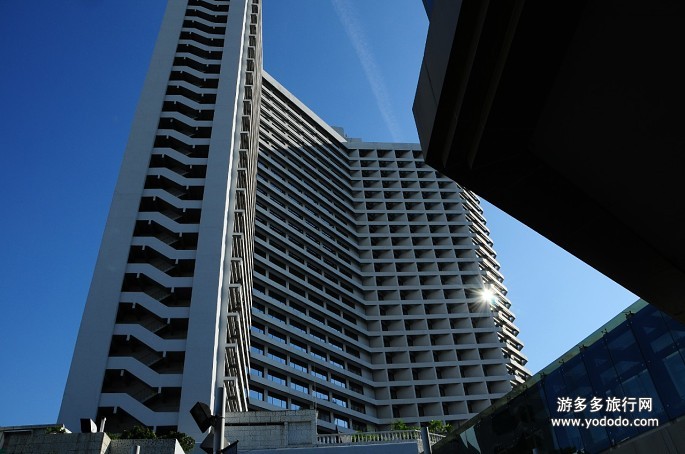 Take the Water Bus and disembark near River City Mall.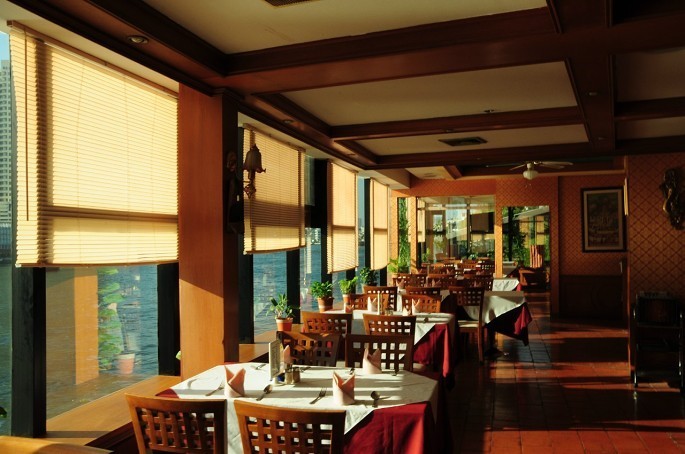 River City Resturant
During the period from Bangkok to Chiang Mai, we chose the train and wanted to experience what the train sleeper in Thailand was like, and we could save one night's accommodation money. The architectural style of Peng Railway Station in South China is ancient and has lasting appeal, much like the railway station seen in the past movies. The train goes directly into the hall without complicated security checks and ticket checks. Passengers can get on the train freely one hour in advance. The conductor usually checks the tickets after the train starts. Sleeper carriages are also quite special. The lower berth is two opposite hard seats, which can accommodate people during the day and can be changed into a sleeper for two people at night. Moreover, the sleeper has curtains, which can be pulled up without losing privacy when sleeping. Trains are also more interesting. They always stop and go. Like buses, they stop at a small station. The conductor was very busy all night, making the bed and running to open the door to pick up the passengers. The conductor of our carriage, while making the bed, said to us in Chinese: busy, busy! The people around him burst out laughing.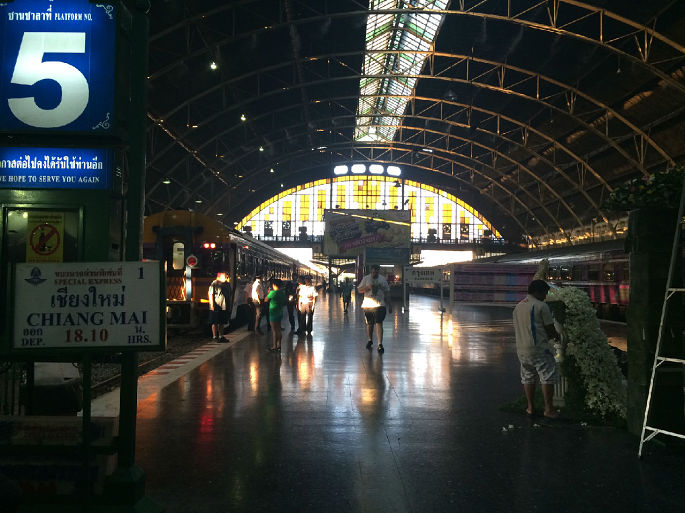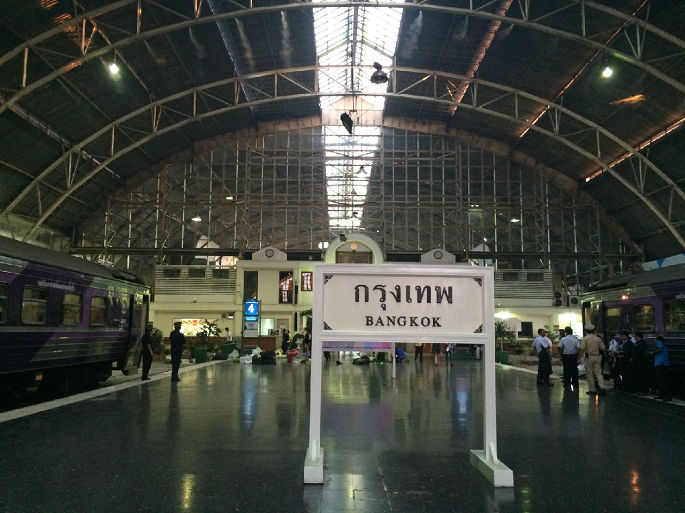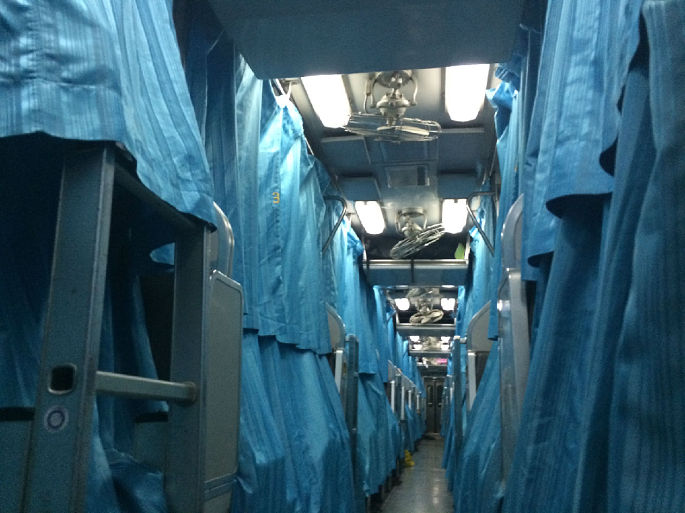 (2) Chiang Mai, the second stop, is Thailand's second largest city and is known as the Rose of Northern Thailand. However, compared with Bangkok, it is quiet, easy to relax and slow-paced, and the price is not very expensive. It is very suitable for permanent vacation. It was once Teresa Teng's favorite city. Chiang Mai is centered on the ancient city. The ancient city and its surroundings are prosperous areas. The ancient city of Chiang Mai is not big. It is a square ancient city less than 2 kilometers long, surrounded by intermittent city walls. The Tapeimen in the east is the most well preserved. We live near Tapeimen. The periphery of the ancient city is a moat, and both sides are covered with green space and ancient trees, forming a very good scenery line. There are many fish in the moat, and some are big and fat. People often sit on the river to feed the fish. There are many antique pagodas and temples in the ancient city. You can see that Buddhist culture is the most popular here when you meet one place not far away. I was most impressed by Shuanglong Temple on Sutie Mountain to the west of the ancient city and Qingyun Temple to the north of the ancient city.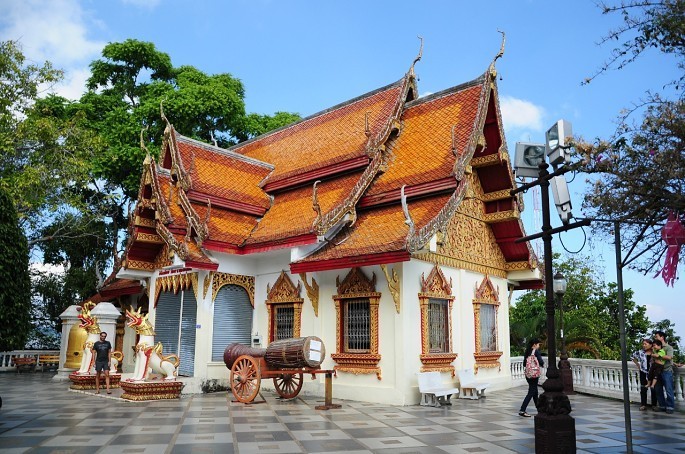 We wandered on the train for 14 hours and arrived in Chiang Mai at 8: 30 a.m. The next day (December 12, 2014). Coming out of the railway station, I took a double car to the ancient city. There were many double cars parked outside the railway station. The price of each car was different. A double car could take about 6 people. Talk about the price with the soliciting person, tell you the address you want to go, and when others have enough, he will take you to the place you want to go. Two cars cost 50 Thai baht per person. We went to the inn in the ancient city to check in and went out to have breakfast and stroll beside the Tapet Gate. Then I saw on the map that there was a fruit wholesale market in the eastern corner of the ancient city. I wandered around and bought a lot of fruits. The fruits were quite cheap here. I bought a lot of fruits at 40RMB. Finally, when I left Chiang Mai, the papaya was not eliminated and was given to the driver who drove us when I left.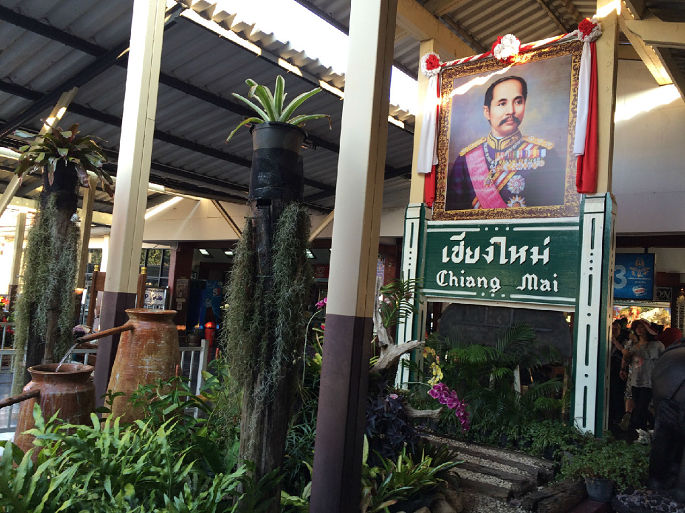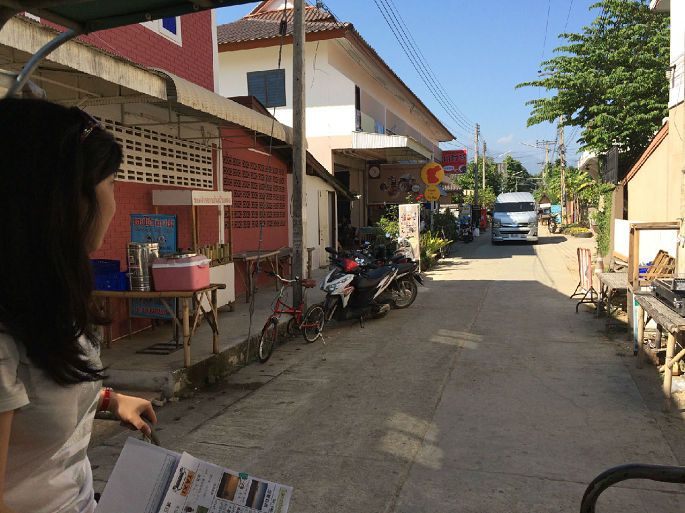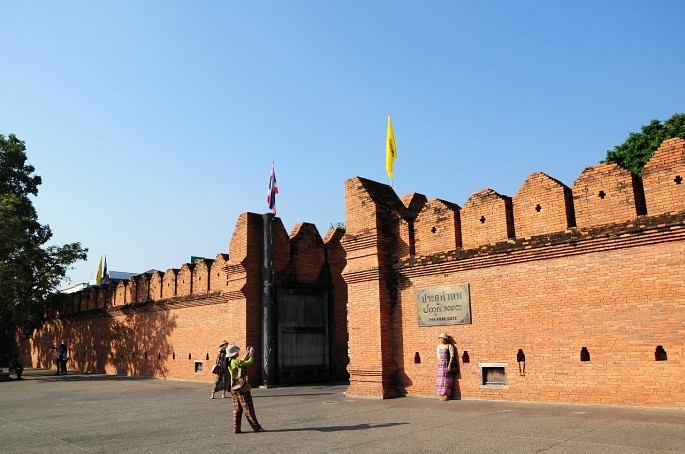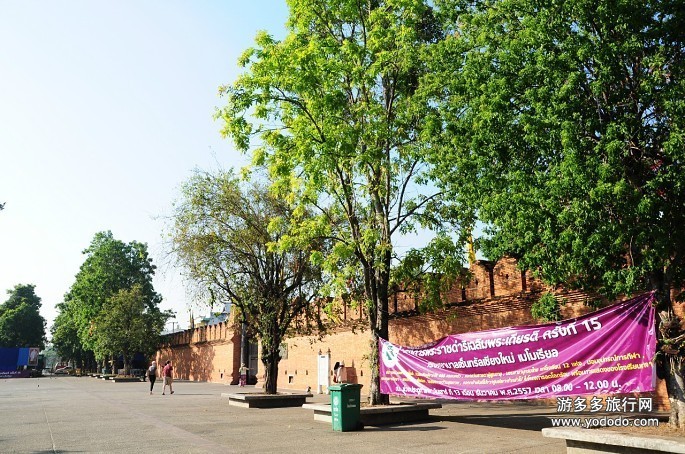 Chiang Mai Tapeimen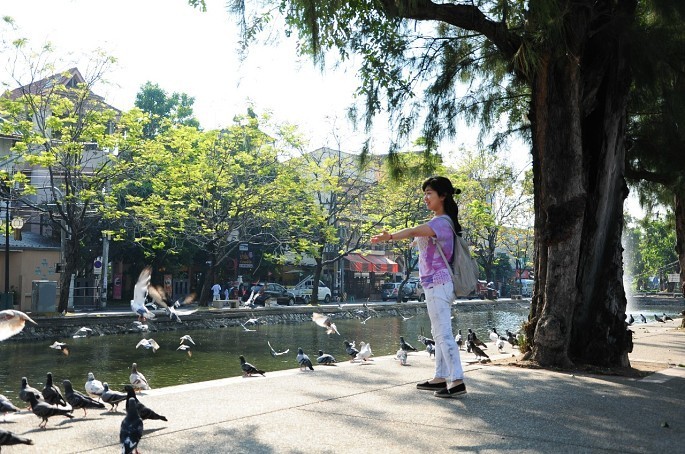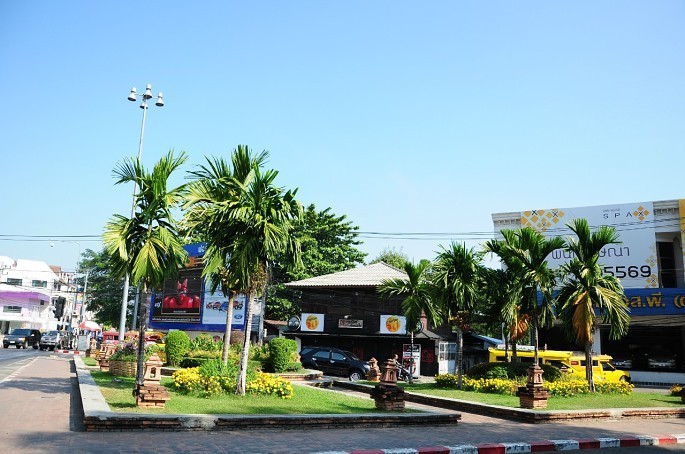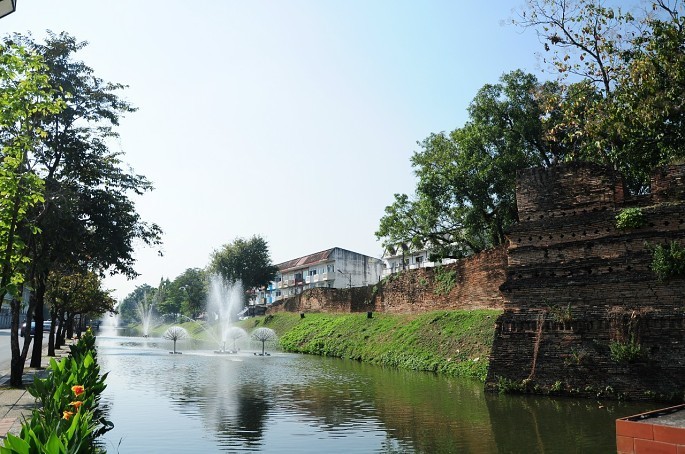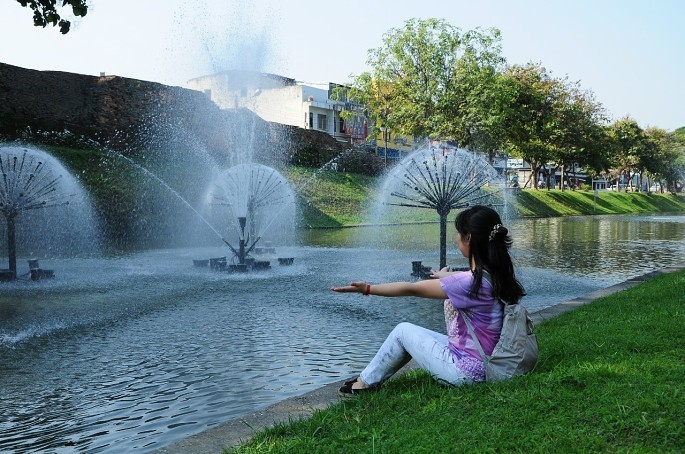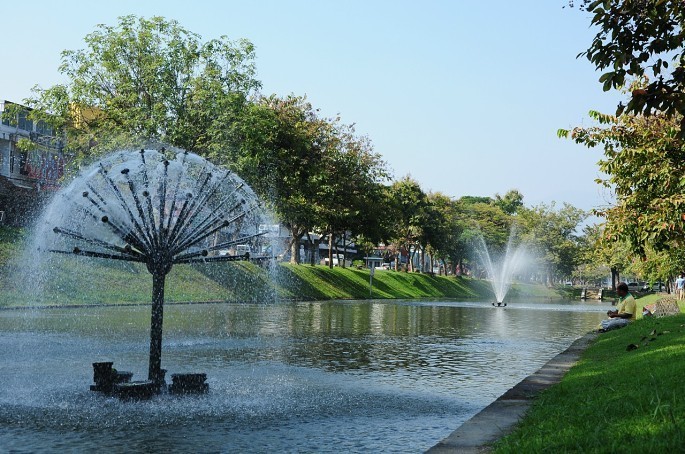 The prosperous section of Chiang Mai's ancient city is the street opposite Tapemen. Walk along this street for 40 minutes to reach the west gate of the ancient city. On the road, you will pass Chadiron Temple and Pasin Temple near the west gate. When I came to Thailand, I wanted to try Fish Spa very much. I couldn't find it on the Internet for half a day. I happened to have one in a small shop near Pashin Temple. I got my wish and worked Fish Spa 100 Thai baht per person for 20 minutes. After visiting Pasin Temple, I was tired. There was a Lila Thai massage in this street, which was authentic and not very expensive. The waiters inside could basically speak some Chinese. They were basically trained in Chinese. There were many Chinese who went to the massage. After 2 hours of Thai massage, I felt comfortable all over, especially after several big moves by the masseur. I was also drunk. Thai massage was 550 Thai baht.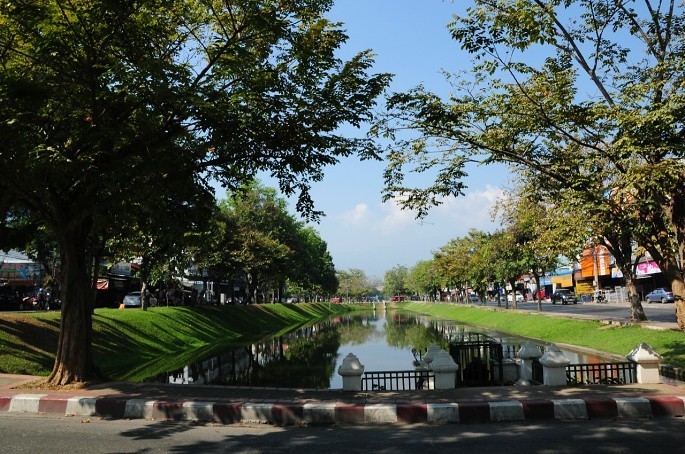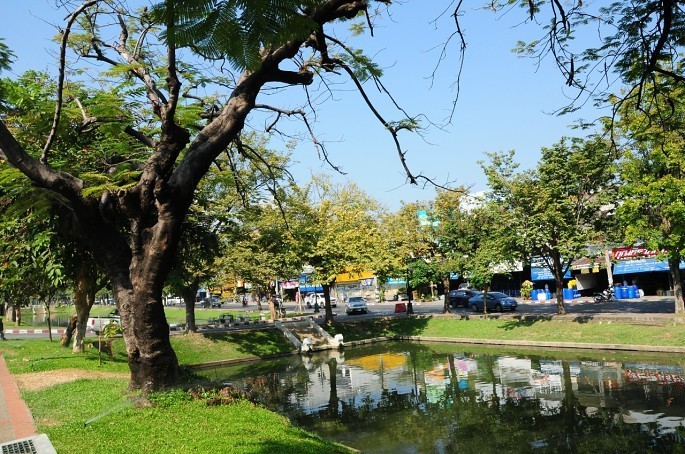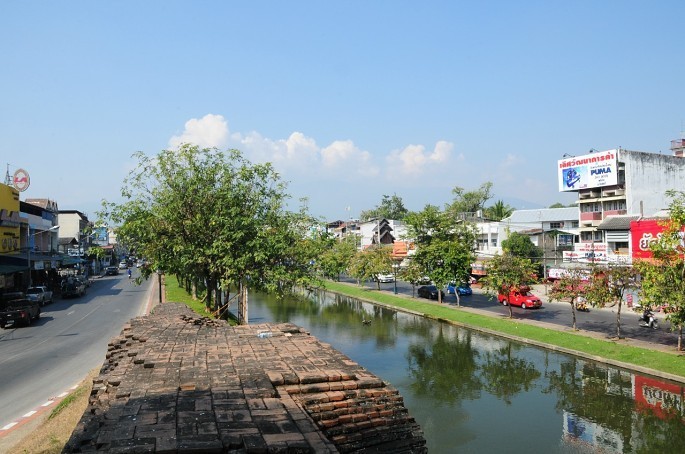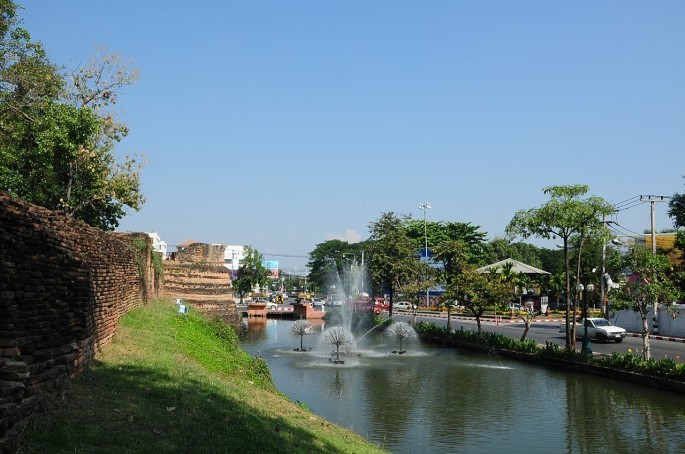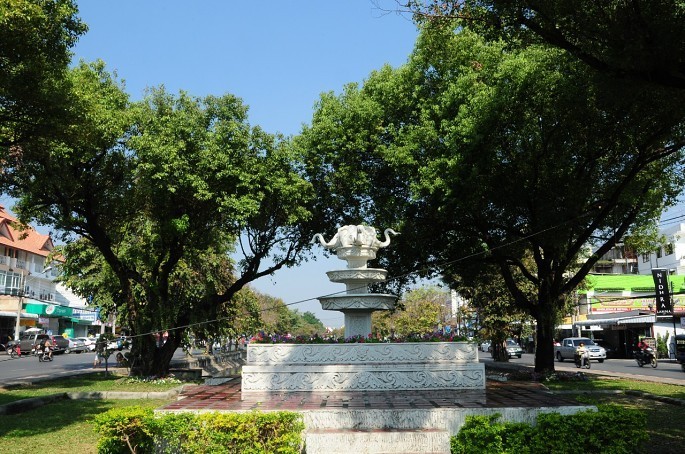 Chiang Mai is a city where motorcycles "run rampant". Motorcycles can pass through vehicles and even occupy lanes at will. Therefore, it is the most convenient way to wander around the city and ride motorcycles. You are not afraid of traffic jams and can go wherever you want. There are many motorcycle rental places in the city, about 200 Thai baht 24 hours a day. You don't need a driver's license, so you can get out of here with simple training. Of course, you need to pay a deposit or press your passport in the rental place. Motorcycle rental is very popular in Pai District. Many foreign tourists choose to rent motorcycles. Moreover, some large shopping malls also have motorcycle parking lots. Many motorcycles are parked below, which is very spectacular. On the second day in Chiang Mai, I also experienced a motorcycle tour around the ancient city of Chiang Mai. I rode a motorcycle to Chiang Mai University, Shuanglong Temple on Sutie Mountain, and went to the weekend night market on the south gate of the ancient city at night. I didn't return the motorcycle until I left on the morning of the third day. However, we need to find a good gas station before renting a motorcycle. Before we come out, the fuel tank is filled up. When we come back at night, we need to fill up and return the car. It took half a day to find the gas station. The gas station is located in the southeast corner of the ancient city. On the street outside the east gate of the ancient city, 50 Thai baht of oil can be enough to run for one day.
Chiang Mai University is the only university in Chiang Mai and the first university in northern Thailand. Its campus is very large and beautiful. It is open to the public for sightseeing. When we went, it was the graduation season of the university. Many people dressed in academic uniforms took pictures of graduation photo, especially the girls dressed beautifully and brought professional photographers to take pictures. It was obvious that they attached great importance to this. Before we came, we saw that tickets were charged to Chiang Mai University and we had to take sightseeing bus for sightseeing. However, when we went, we didn't see the place where tickets were charged. We went in directly by motorcycle. We took a motorcycle to the university and made a turn. No one stopped us.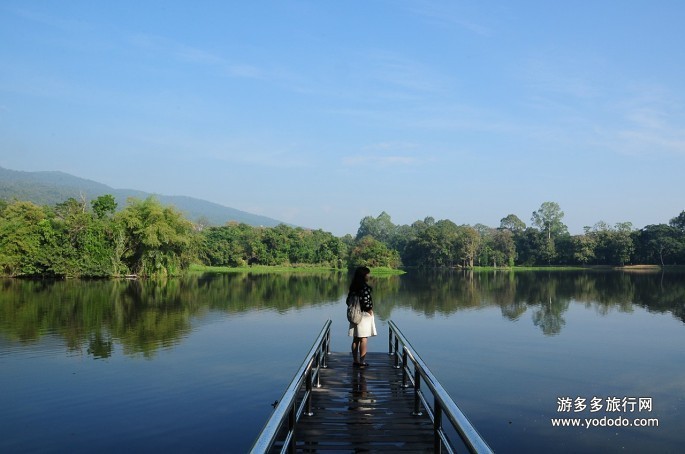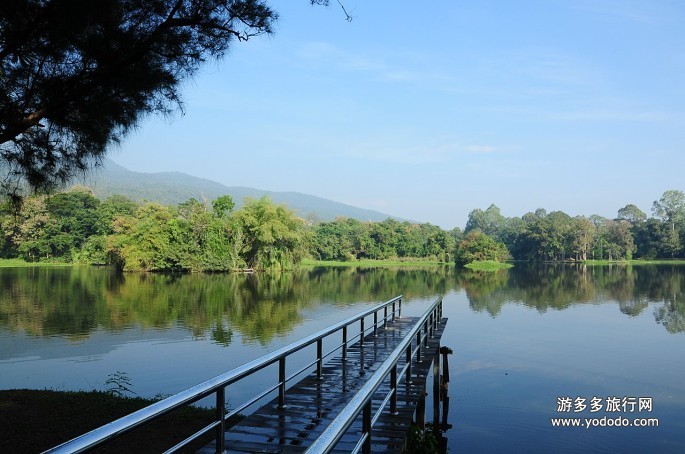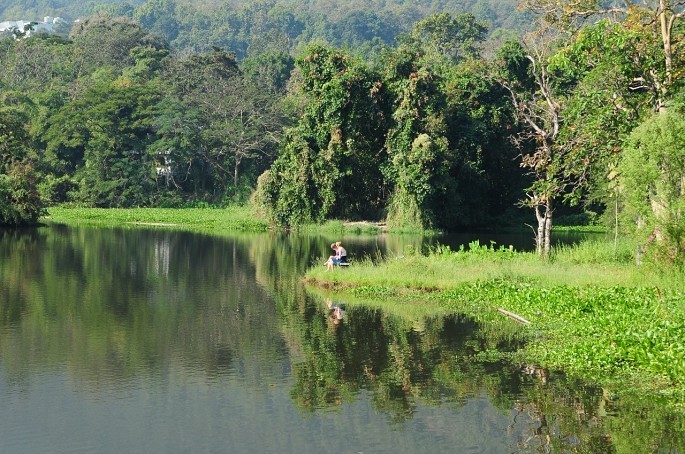 Lake of Chiang Mai University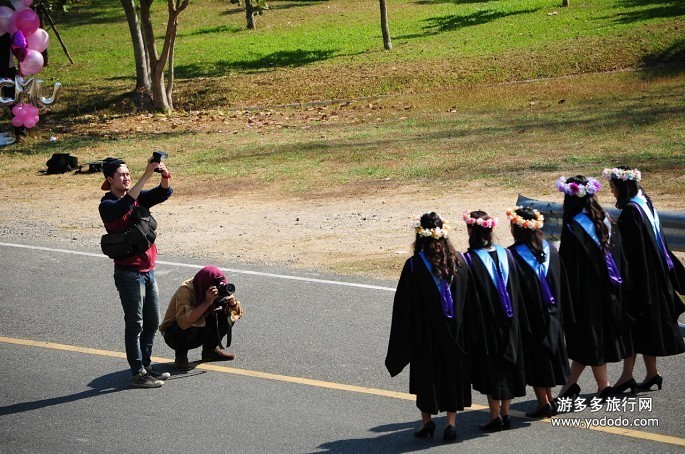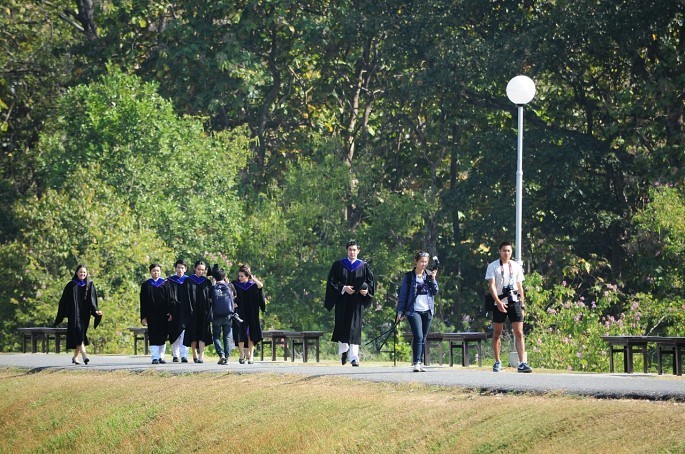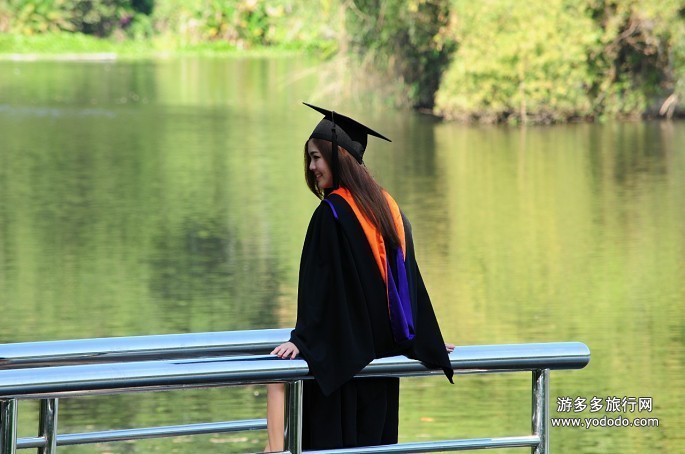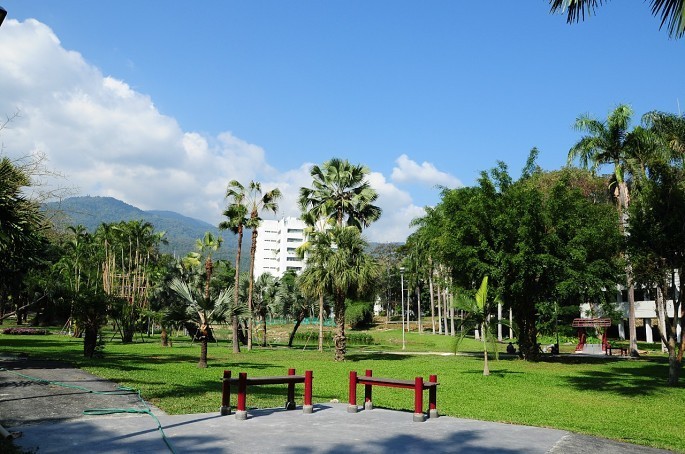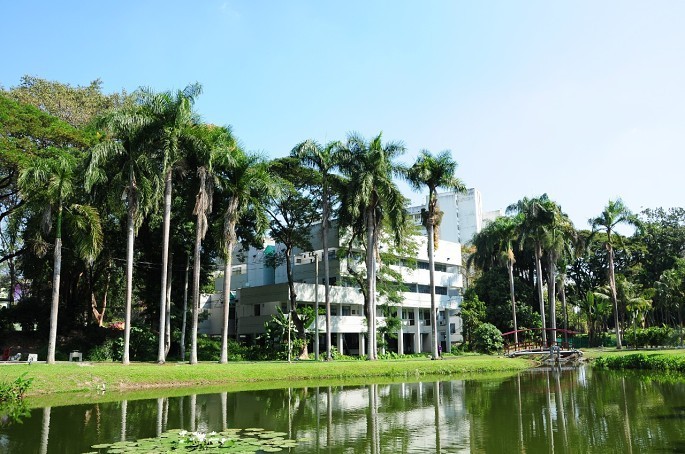 A Scene of Chiang Mai University Campus
The road to Shuanglong Temple is quite exciting. It is also worthwhile to ride a motorcycle all the way up the mountain and see a panoramic view of Chiang Mai City on the mountain of Shuanglong Temple. We rode slowly when we went up the mountain, reaching the mountain in 40 minutes, faster when we went down the mountain, and reaching the bottom of the mountain in 20 minutes. When going down the mountain, the internal test near the road is rather cold, so it is better to wear a coat, otherwise your arms will feel numb with cold when riding a motorcycle.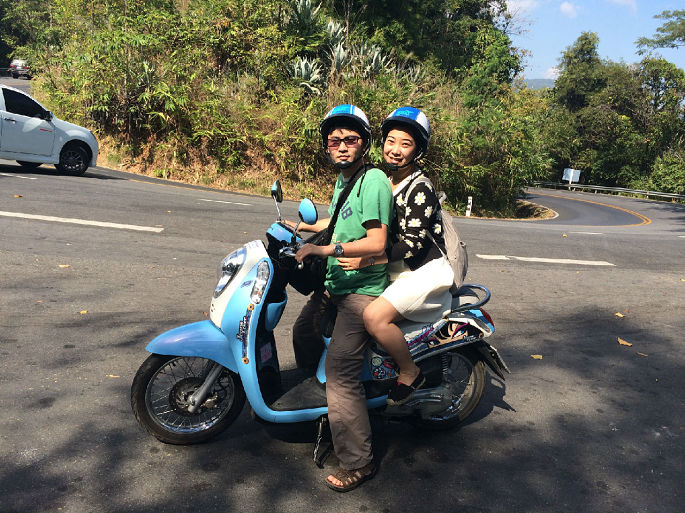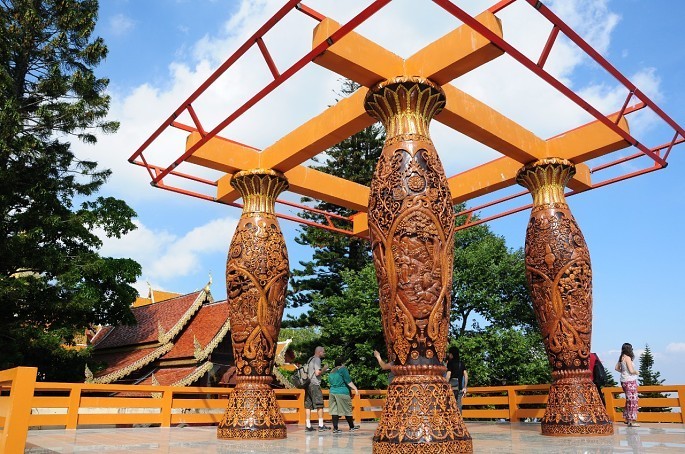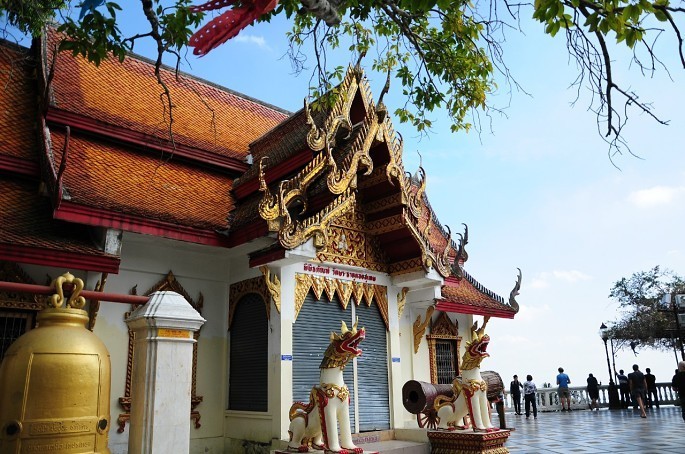 The Shuanglong Temple on the Plain Paste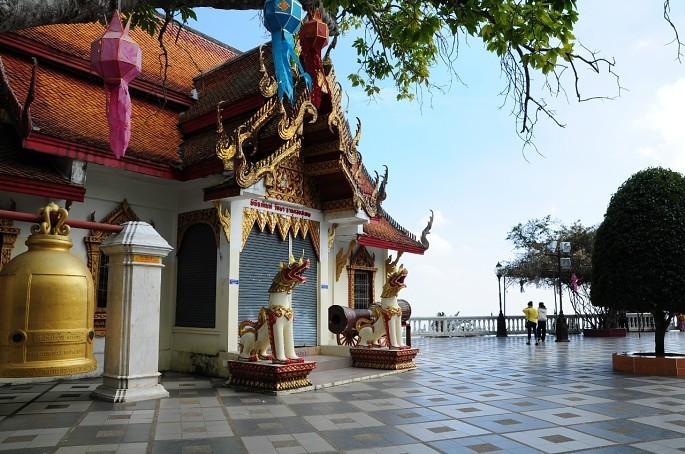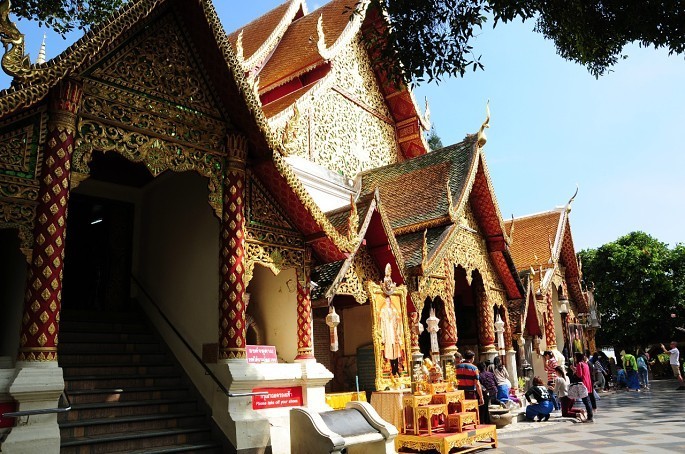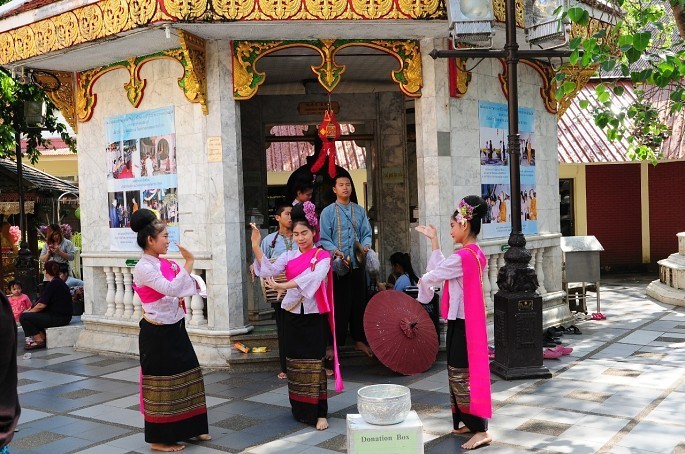 Performance in Shuanglong Temple
In the evening, I went to Chiang Mai Weekend Night Market outside the south gate of the ancient city. The night market was very prosperous. There were many vendors who set up stalls and bought all kinds of novel and fun things, food, play and clothing. Linglang had everything everywhere. I have never seen so many night markets. There are so many people. People from all over the world come to Chiang Mai to travel. People walk next to people, especially the Chinese. Chinese tourists in different dialects can be heard in two steps. Moreover, the night market was very long and did not come to an end after walking for a long time. Later, we simply gave up and returned halfway through.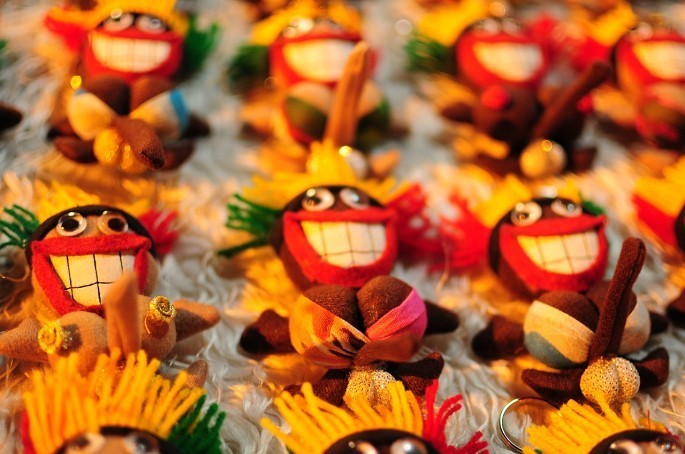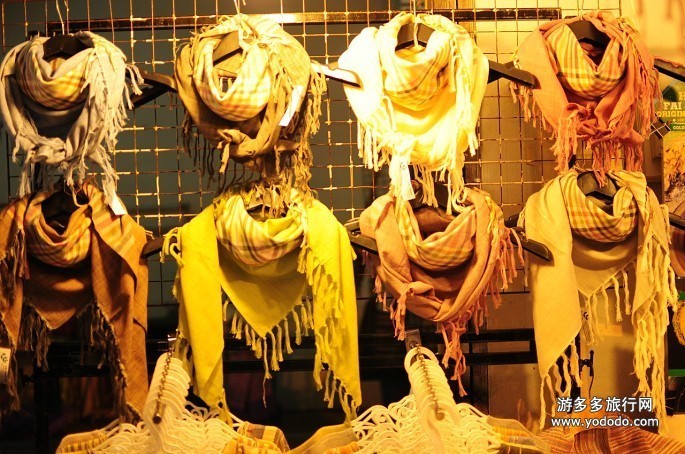 Chiang Mai Night Market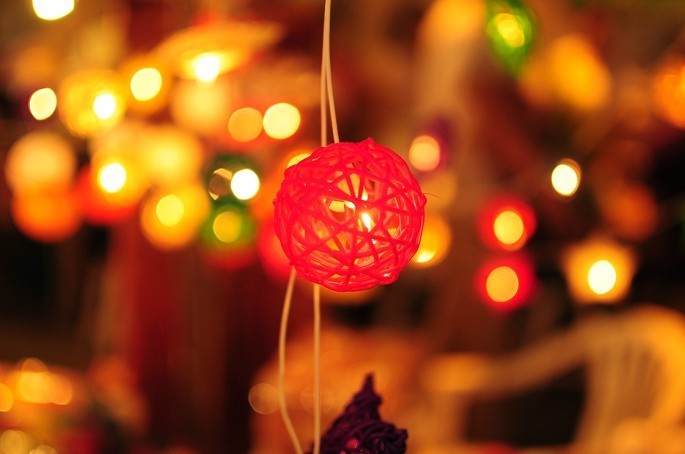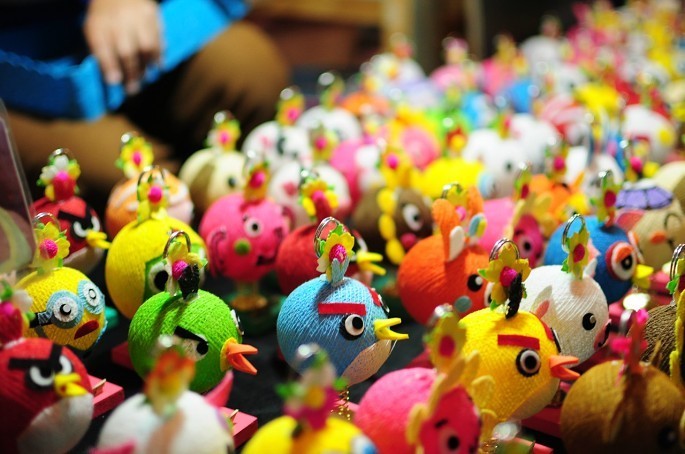 Chiang Mai Weekend Night Market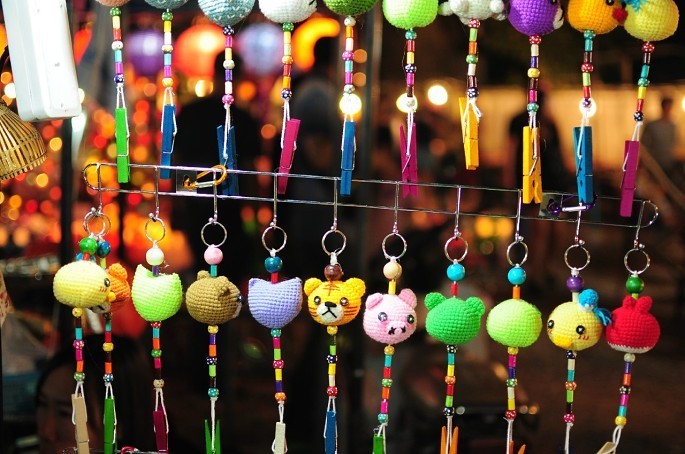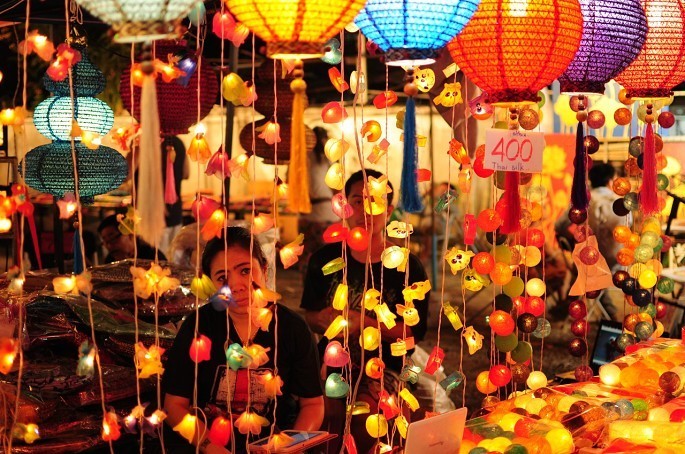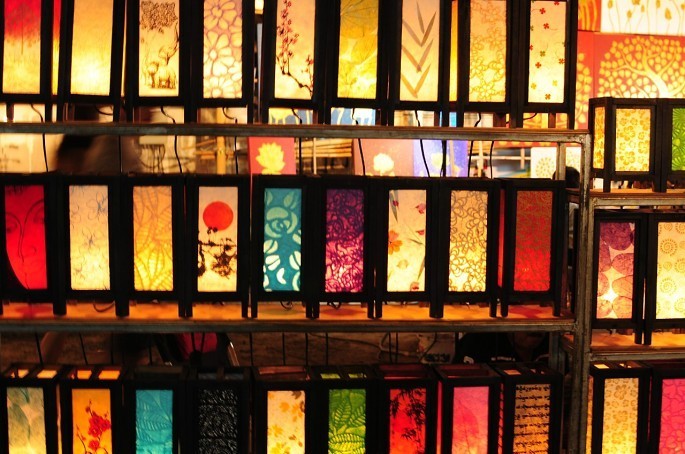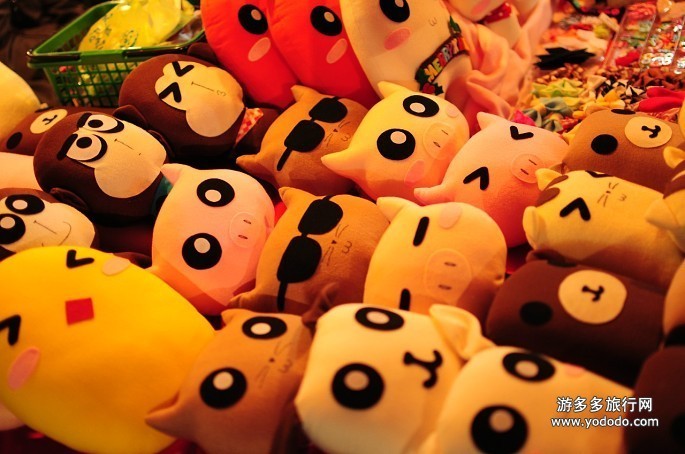 Chiang Mai Weekend Night Market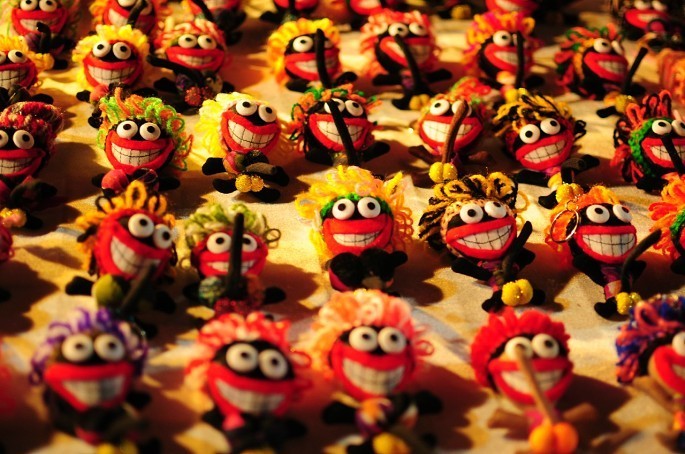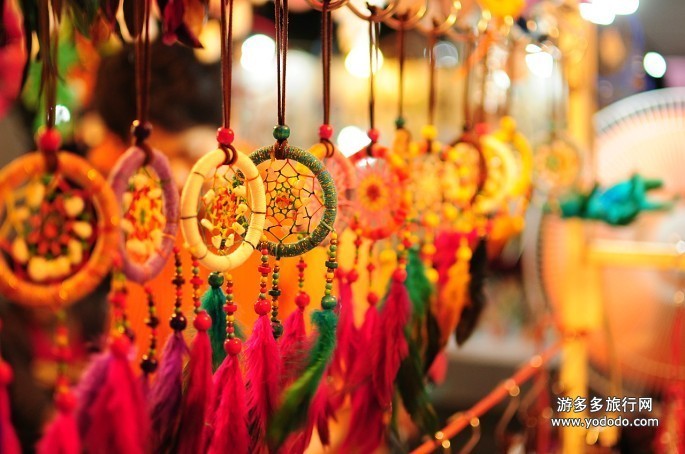 (3) The third stop is Pai District. Pai District is a fairy tale town hidden deep in the mountains. It is quiet and full of fairy tale color. The roads in Pai District are winding and undulating, and there are not many tourists and vehicles. Travelers can ride motorcycles around Pai District and see all kinds of beautiful scenery in Pai District. Pai District is 130 kilometers away from Chiang Mai and can be reached by Mini Bus, but the mountain road takes 3 hours, usually 150 Thai baht per seat. There is a small airport in Pai District. You can also take a small plane to Pai District. It is said that it will take an hour and a half.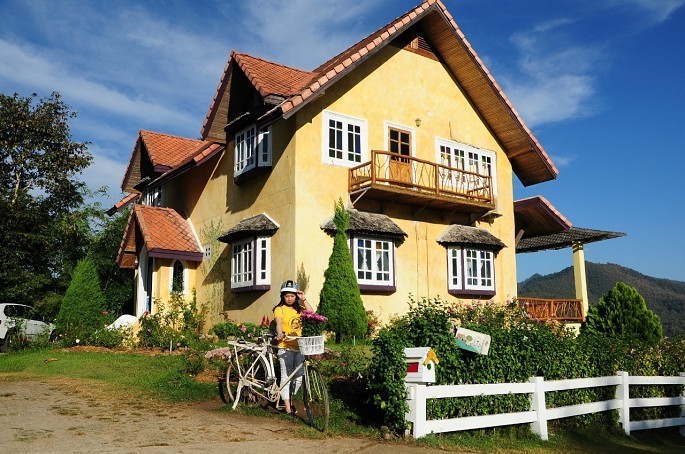 The ticket we booked was booked at a travel agency near Tapeimen, the ancient city of Chiang Mai, at a fare of 180 Thai baht per person. When booking, tell them the hotel they stayed in and the departure time. It is very convenient for the driver to pick them up at the hotel on time. The mountain road from Chiang Mai to Pai District is very dangerous and winding. Generally, cars like Mini Bus or public transportation like two cars travel through the mountains. Larger buses are difficult to pass here. Some people have also seen people riding motorcycles in the past, but it is more dangerous. It is easy to have accidents when mountain roads turn around. It can be said that our 3-hour drive is basically turning. People with carsickness had better take carsickness medicine first, or get on the bus and go to bed, otherwise they will not be able to stand it. Compared with the 18th bend of the mountain road on the other side of Yunnan, it is really nothing.
We started from Chiang Mai at 8 a.m. and arrived in Pai District at more than 11 noon. Mini Bus took us to the front of a travel agency in Pai District Town. Then we got off and bought tickets back to Chiang Mai there. The inn we booked was Mari Pai Resort, the resort with swing trees. When I first arrived in Pai District, I didn't know my specific location in what. I asked the girl in the travel agency for help and called our inn to pick us up to the past.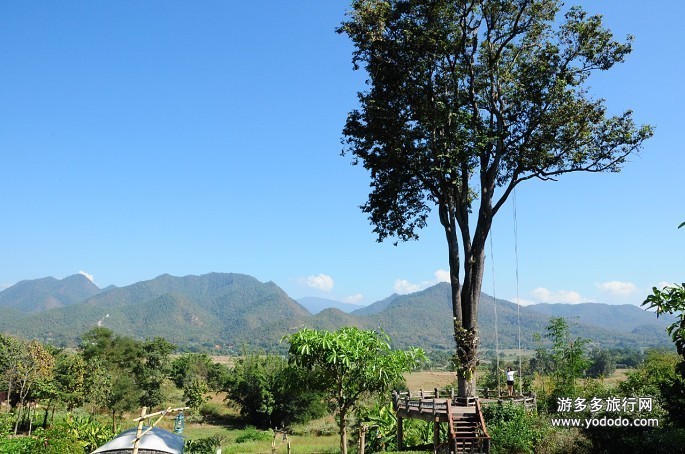 Mari Pai Resort)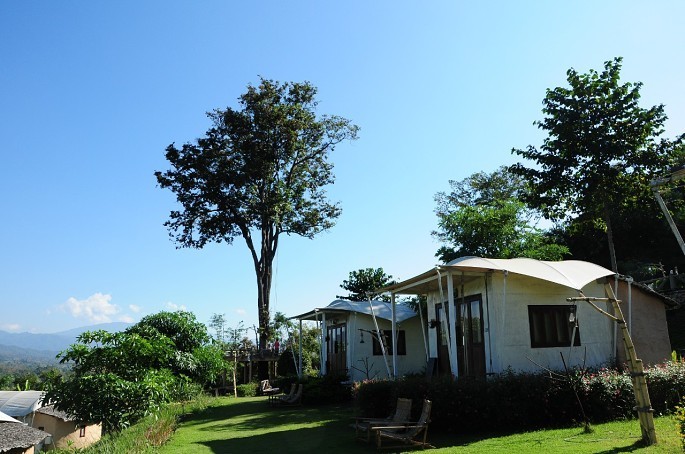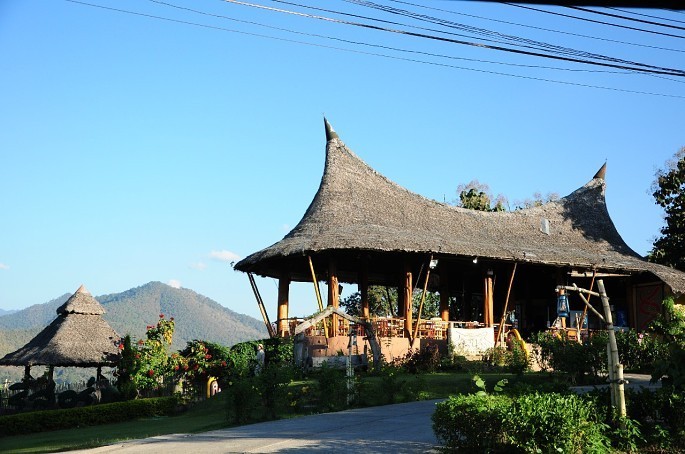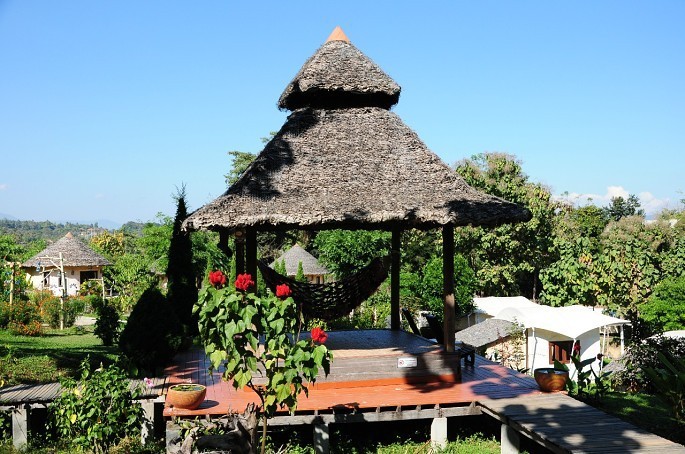 Mari Pai Resort)
The staff of Maribai County Resort were very friendly and came to pick us up soon after receiving the phone call, and the owner of the resort spoke fluent Chinese. The resort swing tree was seen as early as the strategy, and both of them were excited. There are two kinds of guest rooms in the resort, one is a car room and the other is a cabin. We live in a cabin. There is a small swing in front of the cabin and there are two cane chairs in front of the cabin. You can enjoy the cool air here in the afternoon and lie down at night to see the stars all over the sky. It is very pleasant to live here.
At noon, I will walk around the resort and then have lunch at the restaurant in the resort. The price is not very expensive either. In the afternoon, let the people from the resort drive us to the town to rent motorcycles. There are several places where motorcycles can be rented in Pai District. The price is about the same as that in Chiang Mai, which is 200 Thai baht/day. Rent a motorcycle, refill it and go straight to the yellow hut we want to go to.
I came out of the yellow hut and headed straight for Pai District Grand Canyon to see the sunset in the canyon, but when we ran to the mountain, it was already late and the sun had already set. Pai Canyon is not very large and is nothing compared with the canyons in China, but you can see the panoramic view of Pai Canyon from there. The road on the top of the canyon is very narrow, and it is all dirt roads. Below it is a cliff, which makes people dizzy and soft. If you go too far along the dirt road, try to return to the mountain before dark, because there is no light on the mountain that is more dangerous.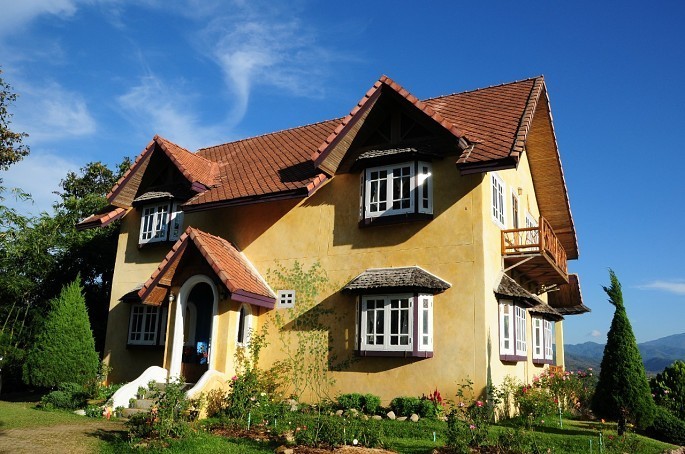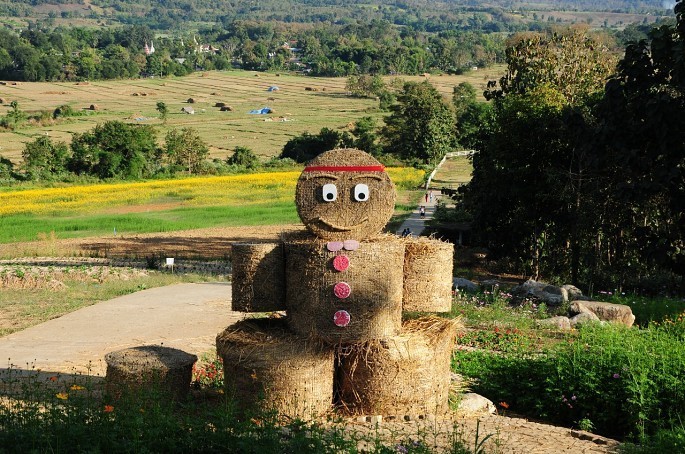 Yellow Cottage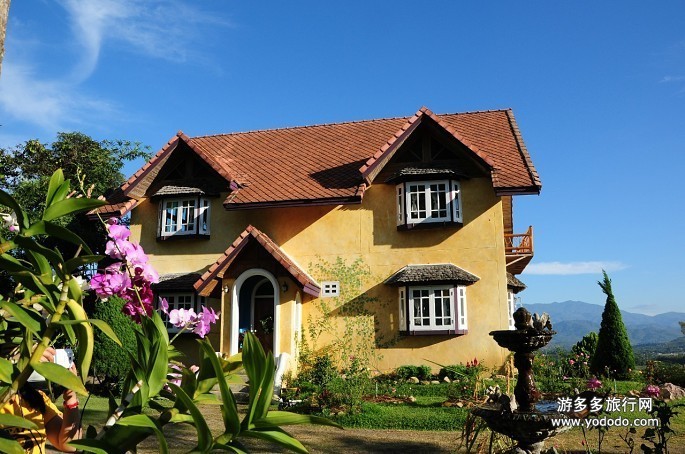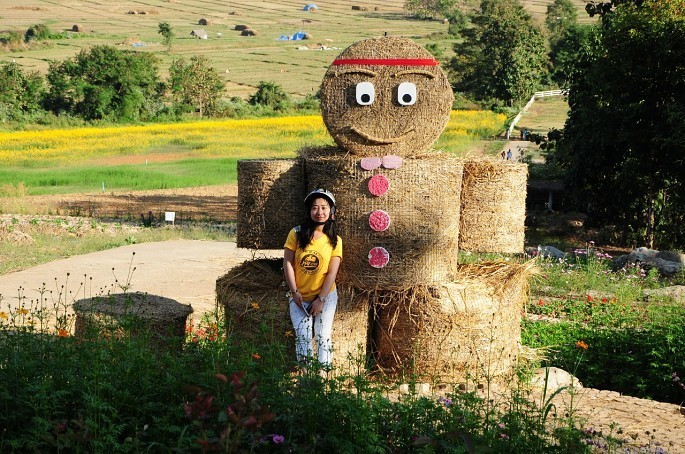 Yellow Cottage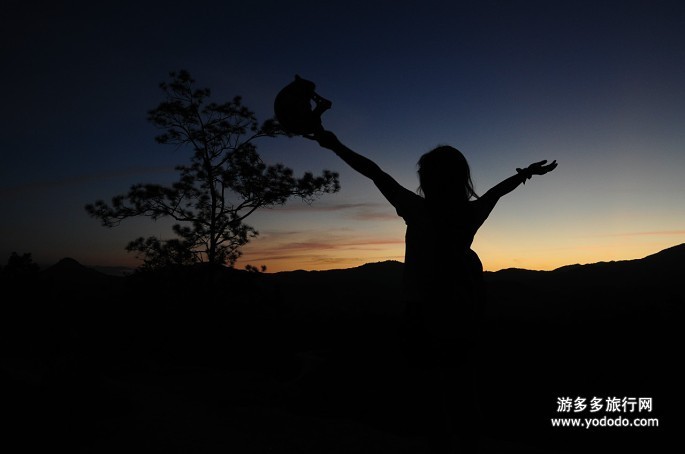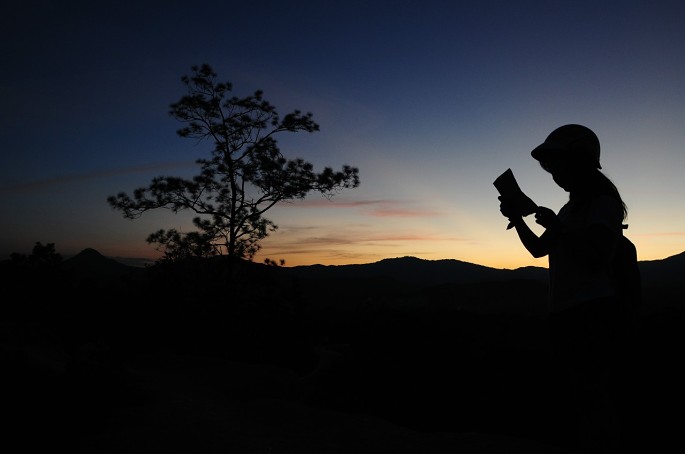 Pai District Grand Canyon
Pai District has a night market every night, and many local people come here to set up stalls. Compared with the night market in Chiang Mai, the night market in Pai District is not very crowded, there is no bustling crowd, and it is very suitable for relaxing and wandering. The night market here is also very prosperous, with all kinds of clothes, ornaments and food, as well as singers who come here to promote their albums. I also don't know where these vendors came from. I came to see this street again the next morning. The vendors' stalls disappeared without a trace. It is also good to drink coffee in small shops on the roadside and see tourists passing by. It is also good to spend the night in such a quiet small town. In the evening, I met two acquaintances who set up stalls in the night market. One was a little girl from a travel agency who helped us buy return tickets when she came. She set up a stall to buy clothes at the gate of the store. The other is the aunt who helped us to rent a car and a motorcycle. She started the tea egg business at the door. This kind of plot makes people feel very interesting, and also makes people sigh with emotion how open the free market in Pai District is. It is estimated that it has long been suppressed by the urban management in China. It is really happy not to be harassed by the urban management.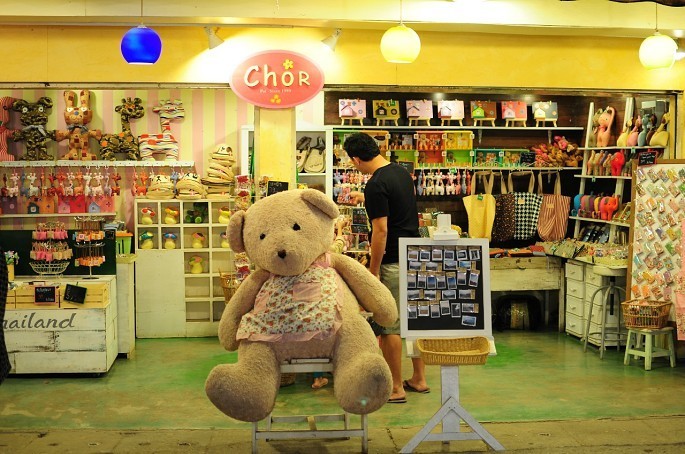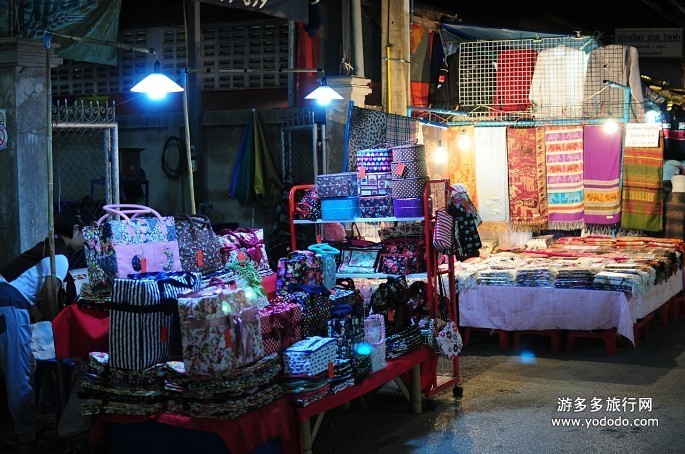 Pai District Night Market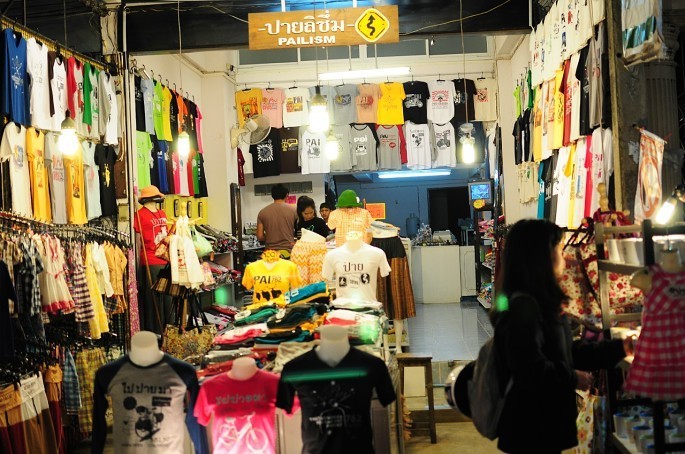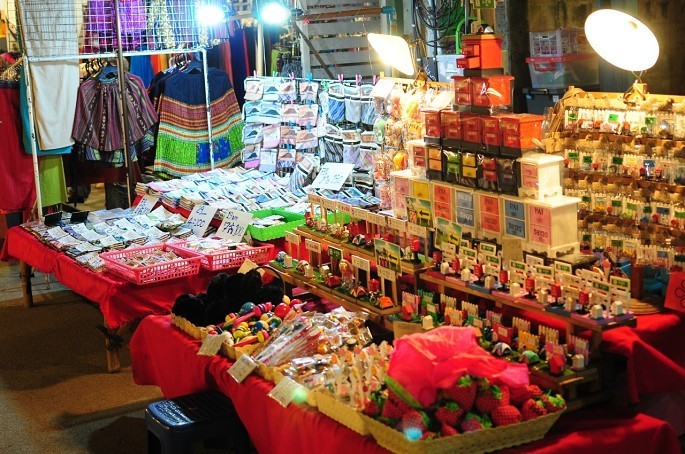 Pai District Night Market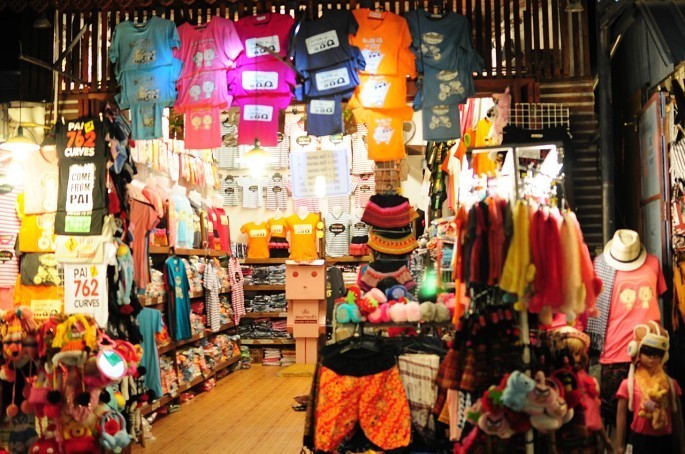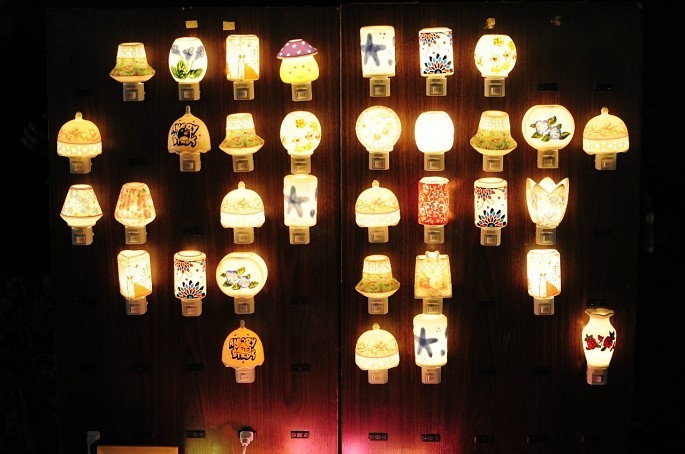 Pai District Night Market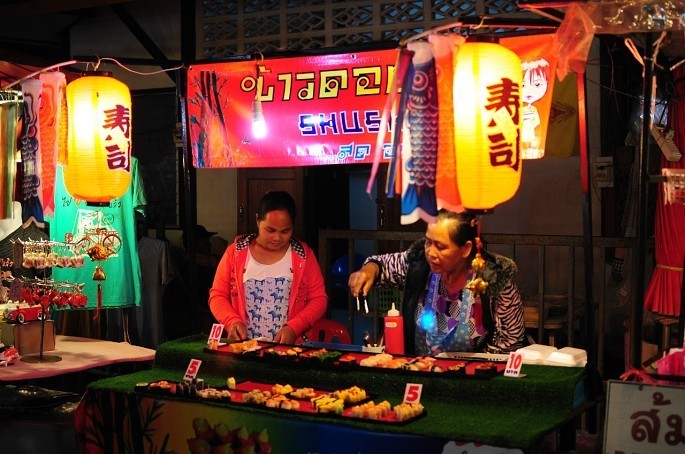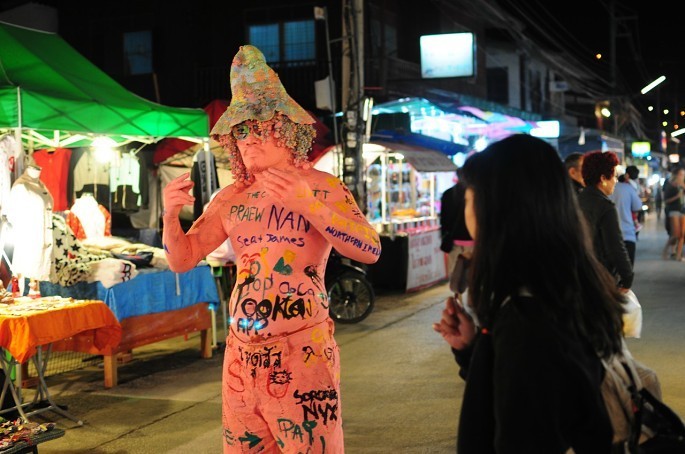 Pai District Night Market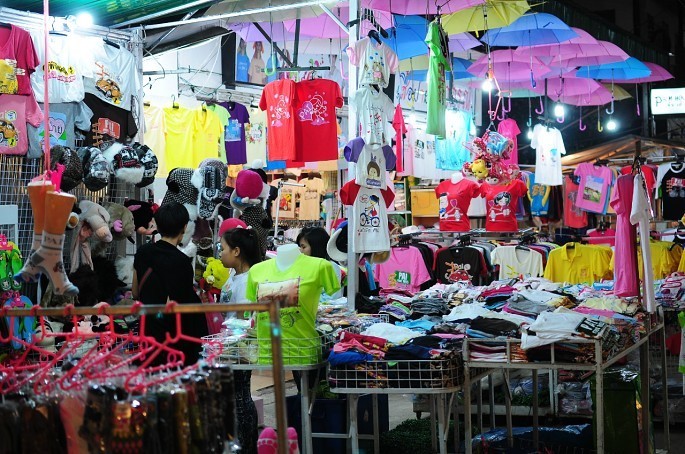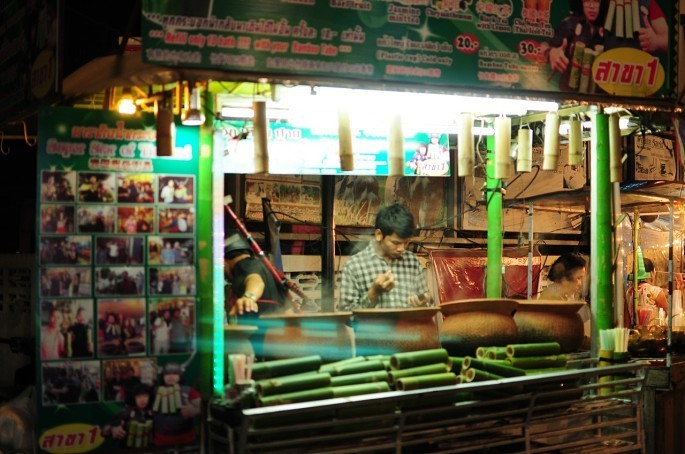 Pai District Night Market-Niu Mowang Herbal Tea
Starting from Mari Pai Resort at 9 o'clock the next morning, I started to travel around Pai District, passing through Pink Cottage, China Village, Yunlai, Waterfall, Flower Sea, Elephant Camp, World War II Memorial Bridge, Strawberry Garden and Yellow Cottage. Then I returned to the town at night and dropped my motorcycle and went to the night market again.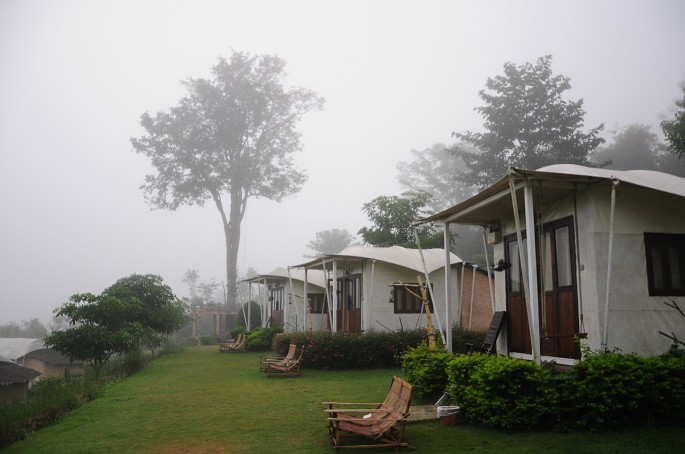 Mari Pai Resort was foggy in the morning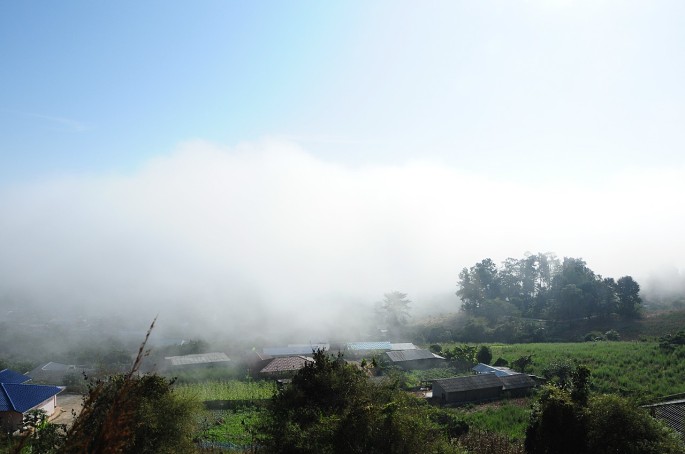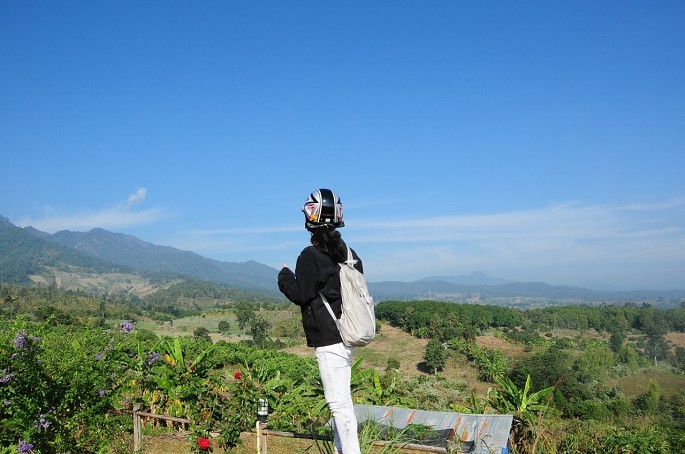 Yunlai Viewing Platform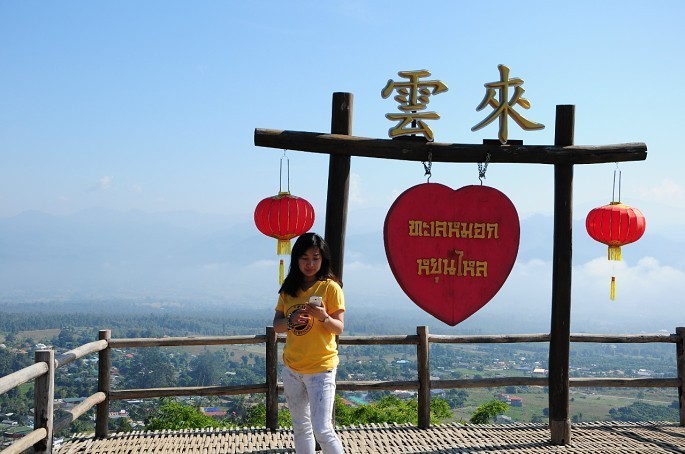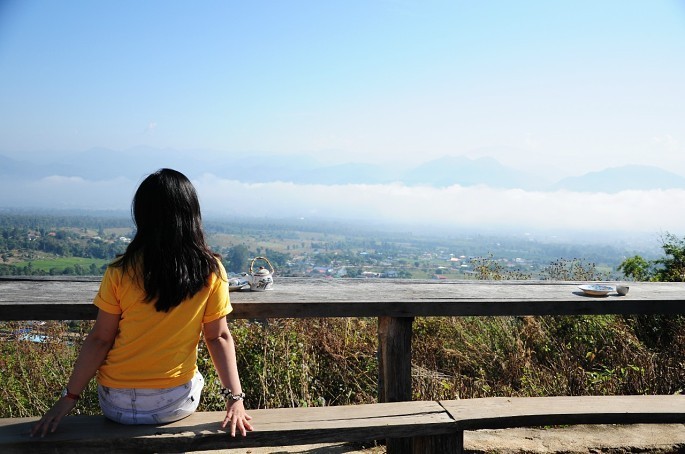 Yunlai Viewing Platform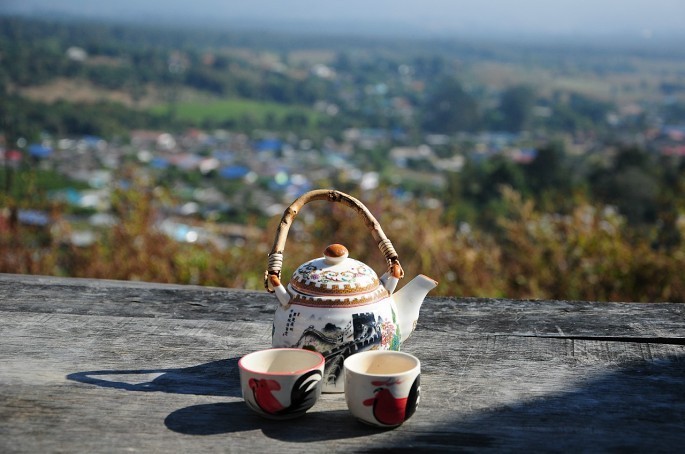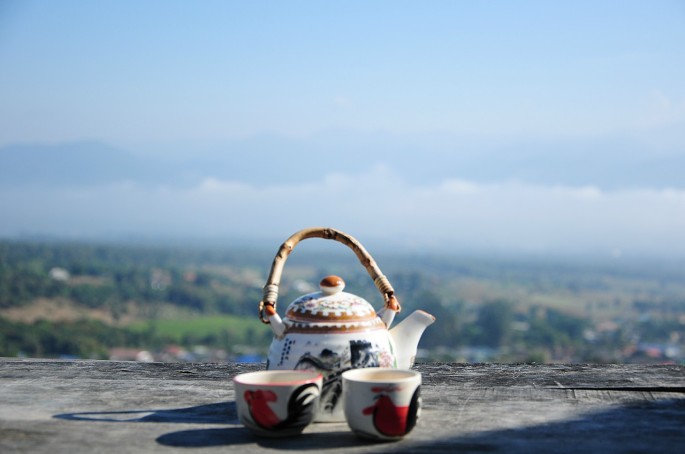 Yunlai Viewing Platform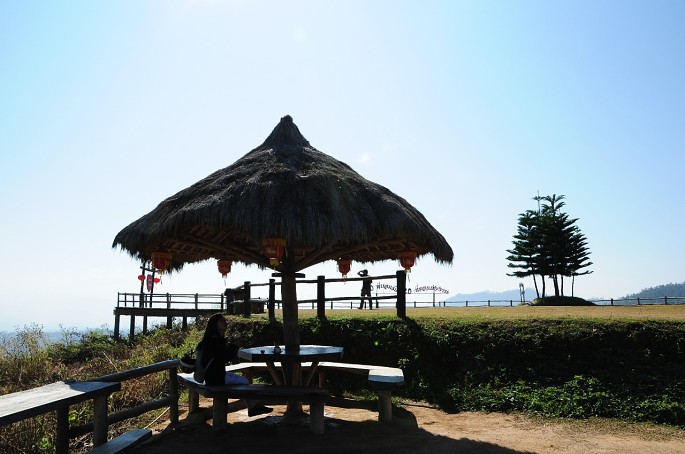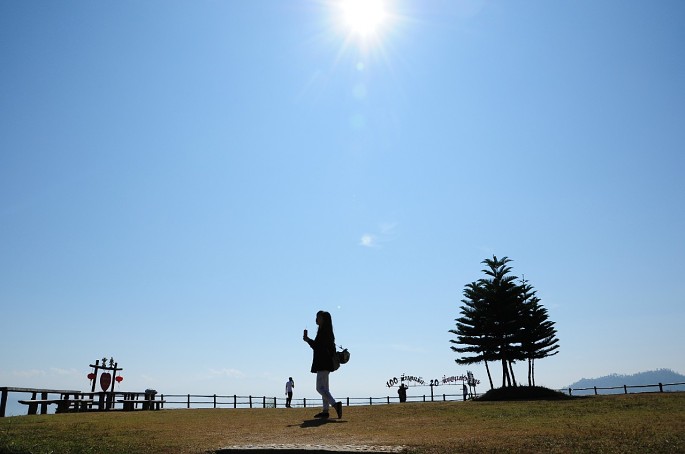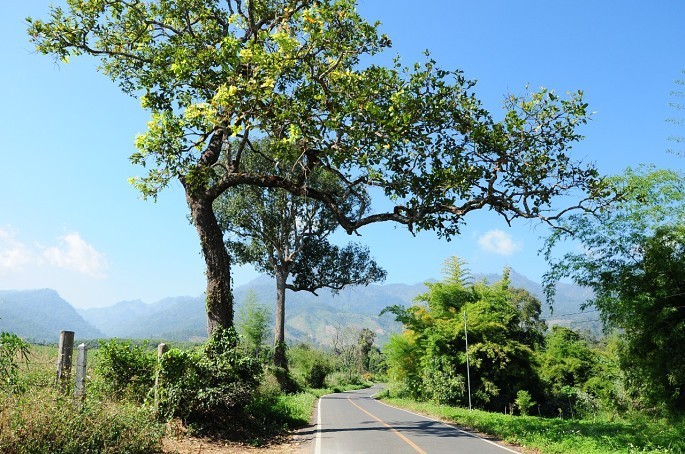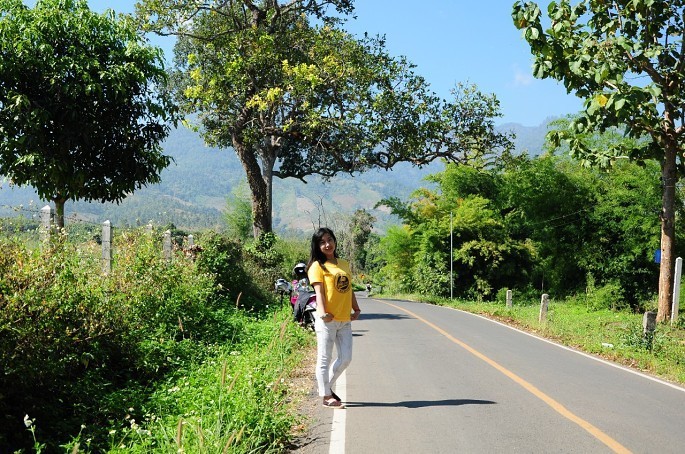 On a path from the cloud to the waterfall, there were few cars and it was quiet.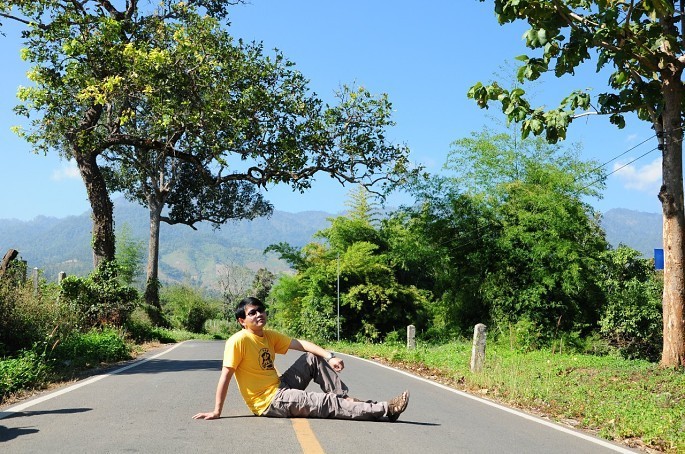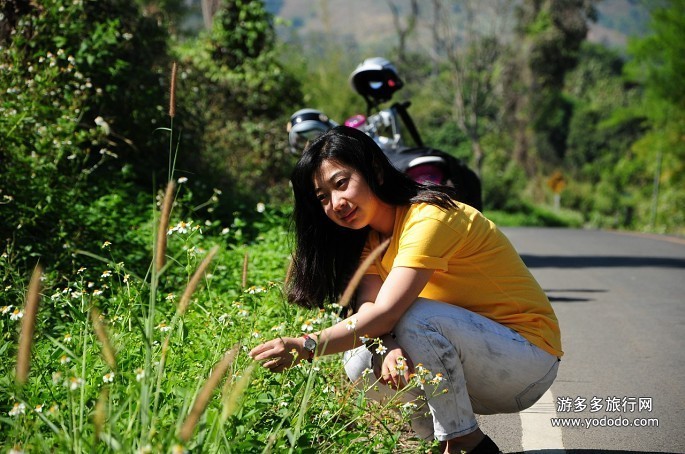 On a path from the clouds to the waterfall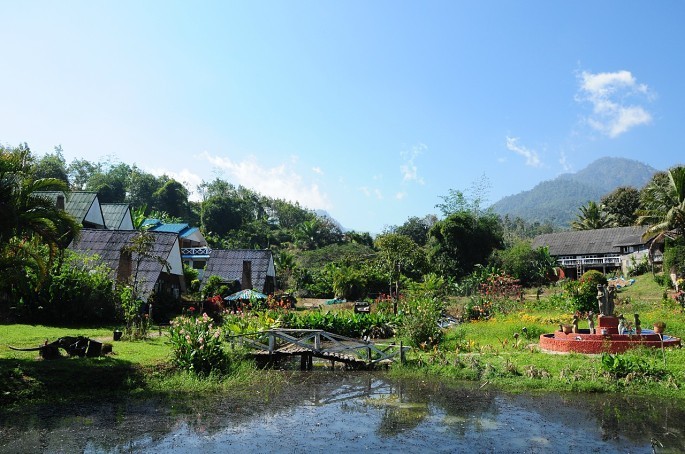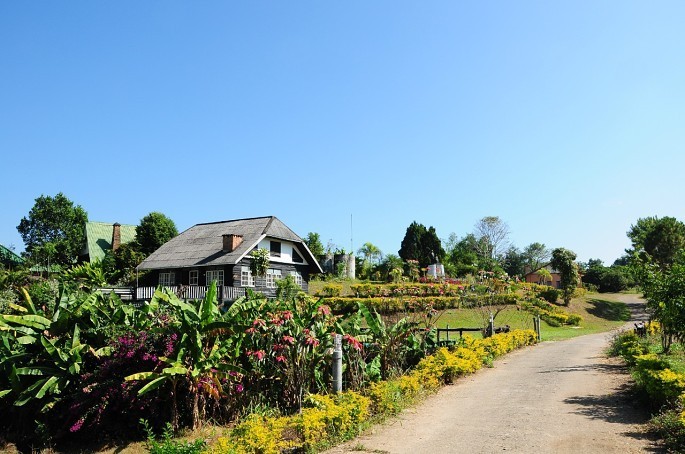 On the way, I met a Pai MountainResturant)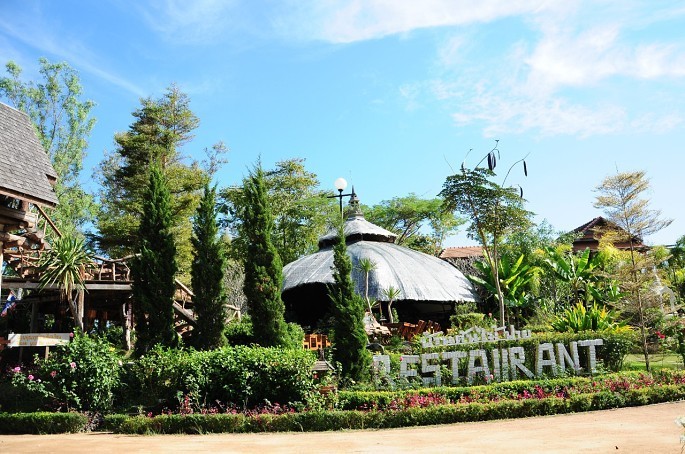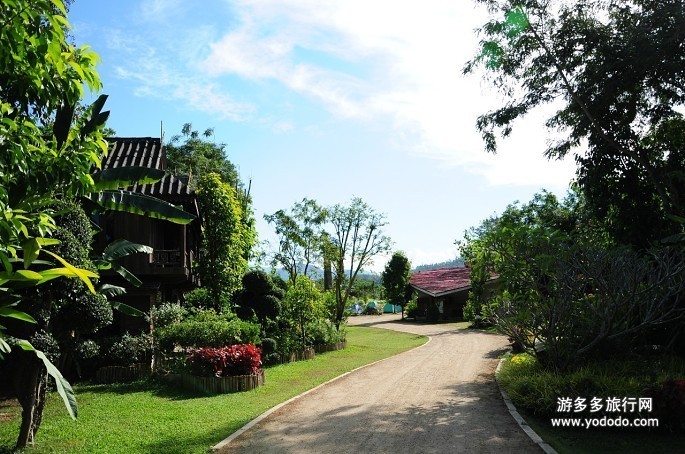 Tree House Resturant)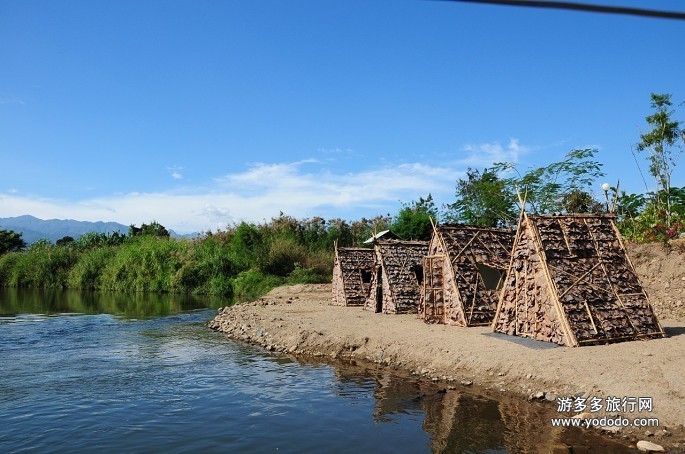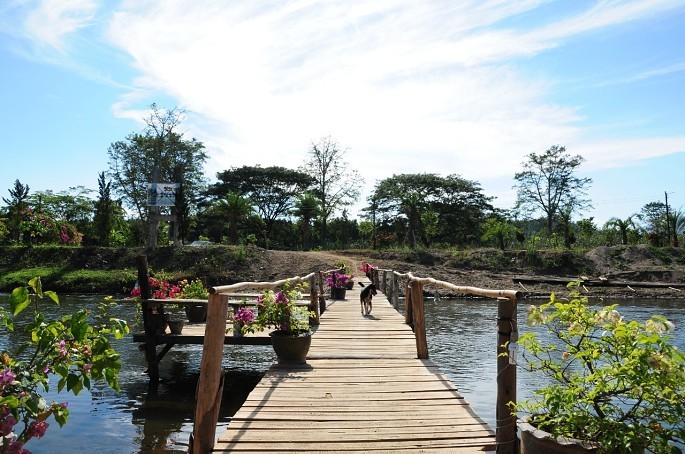 Tree House Resturant)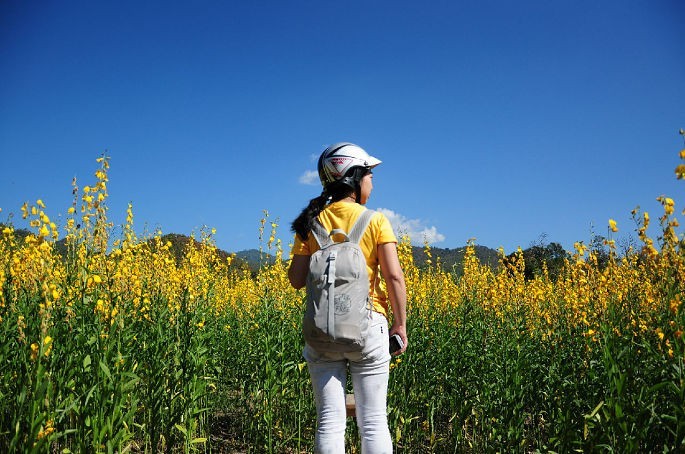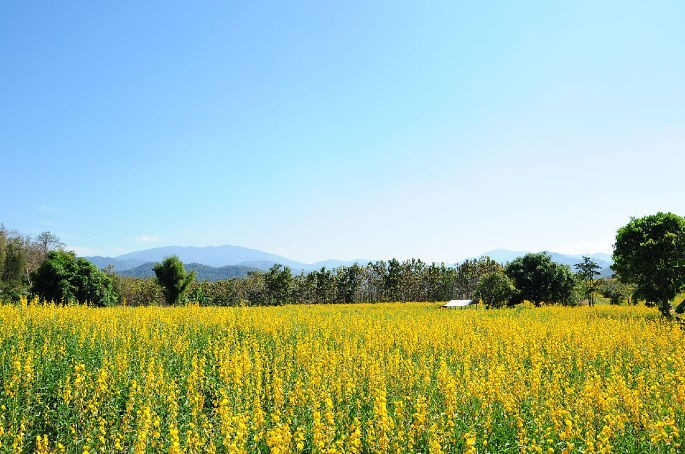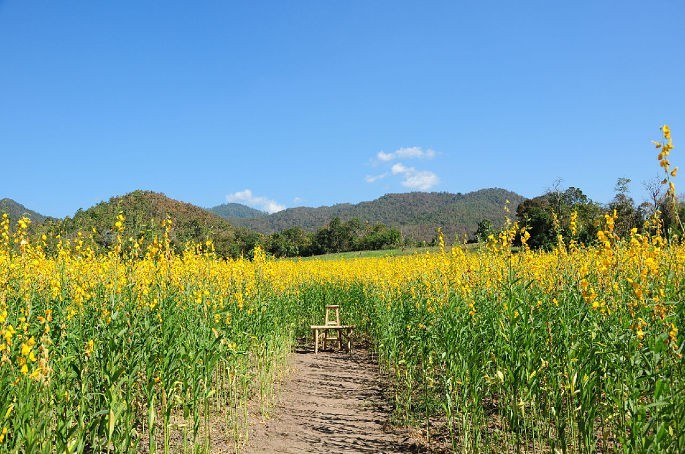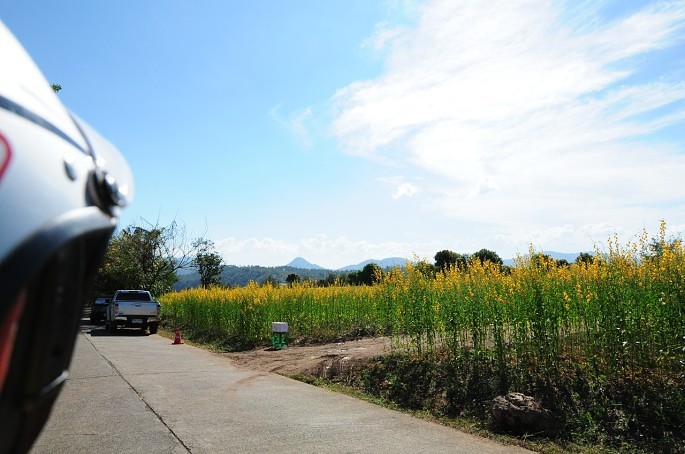 Flower Sea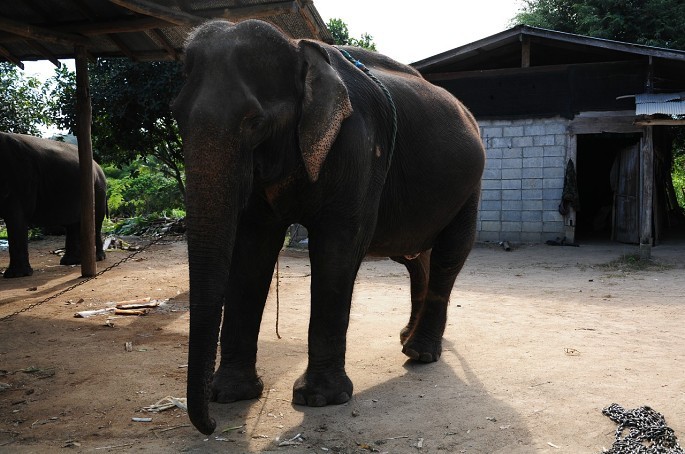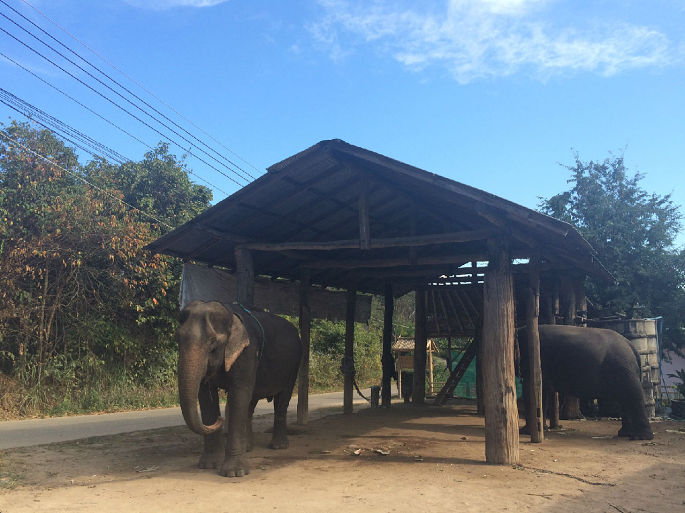 Elephants in Elephant Camp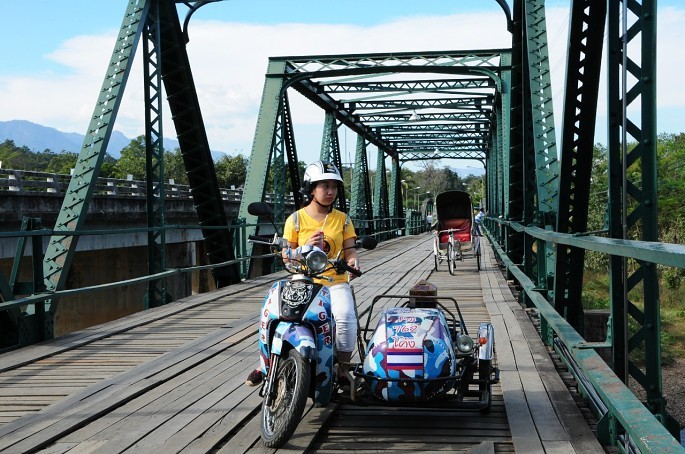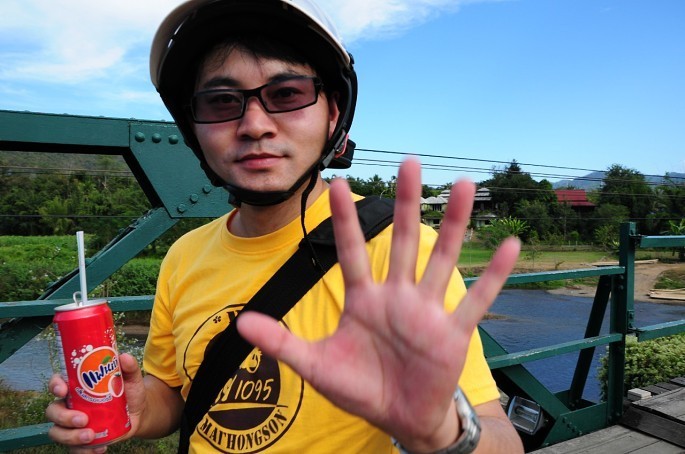 World War II Memorial Bridge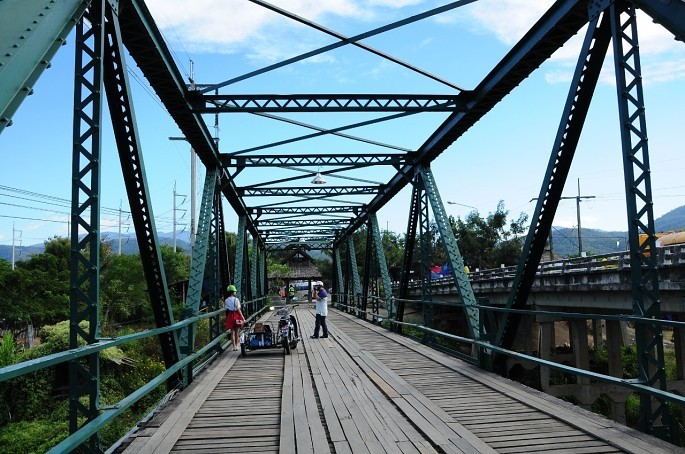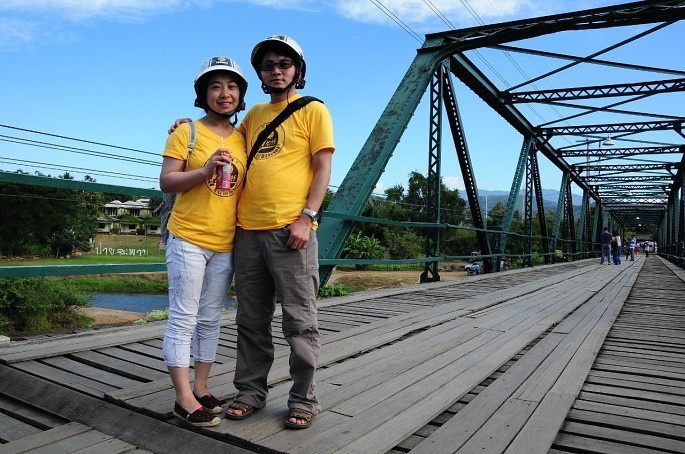 World War II Memorial Bridge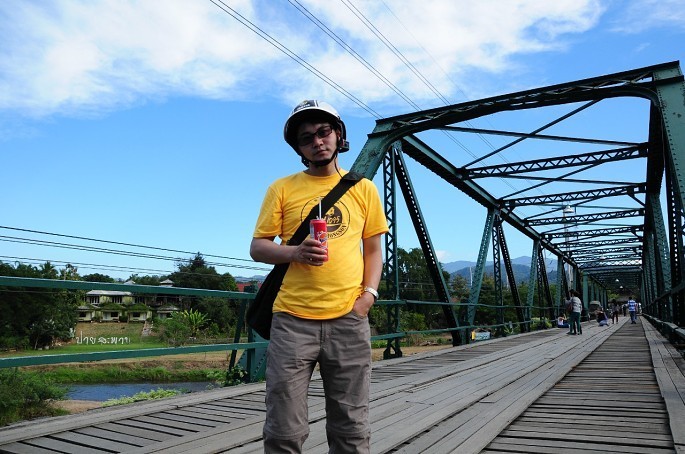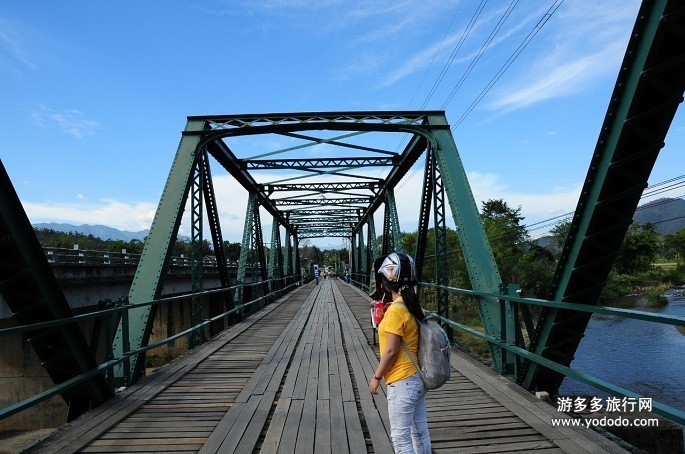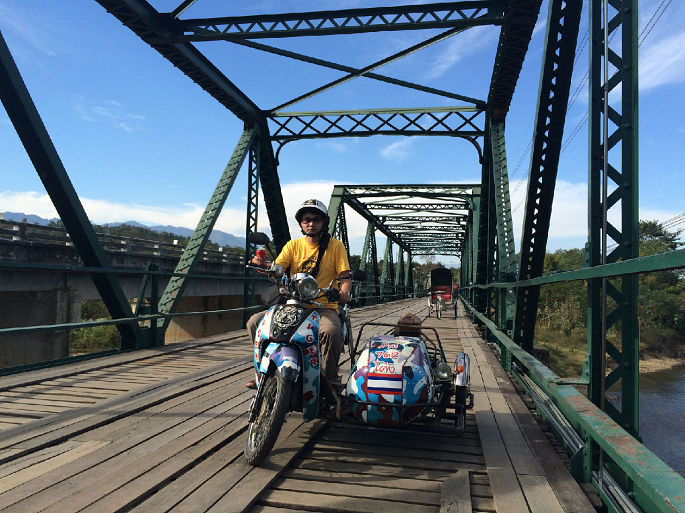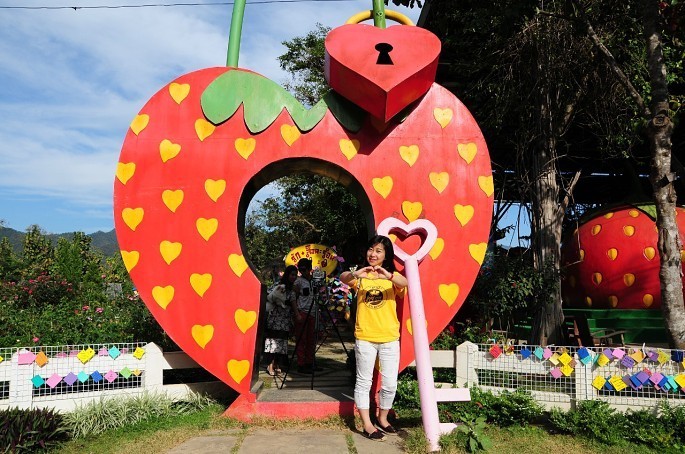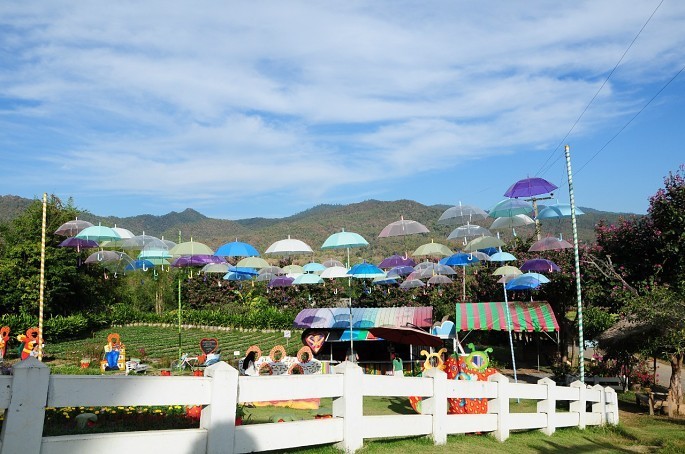 Strawberry garden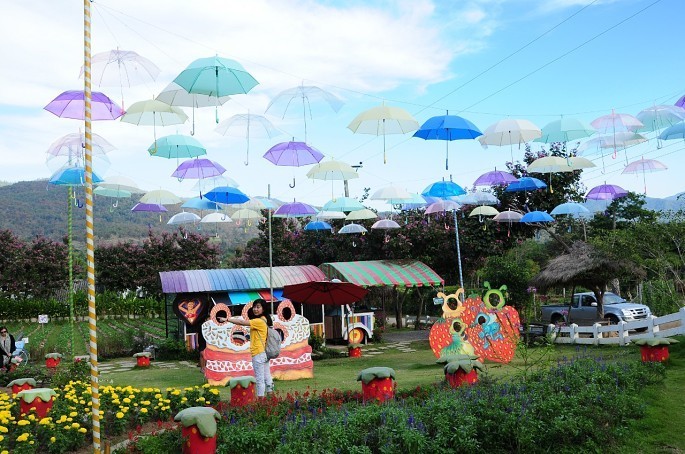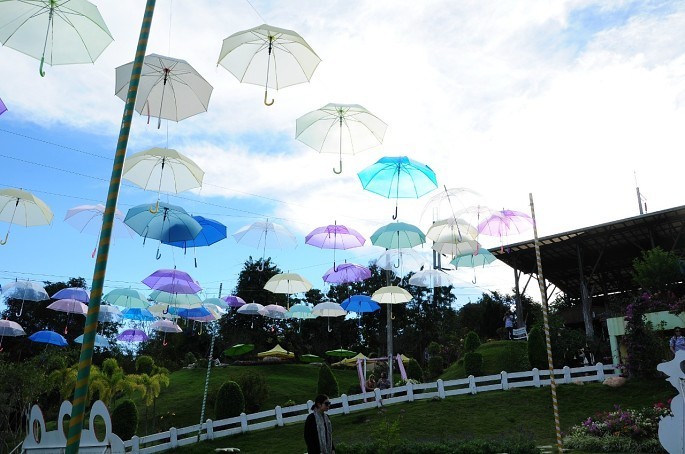 Strawberry garden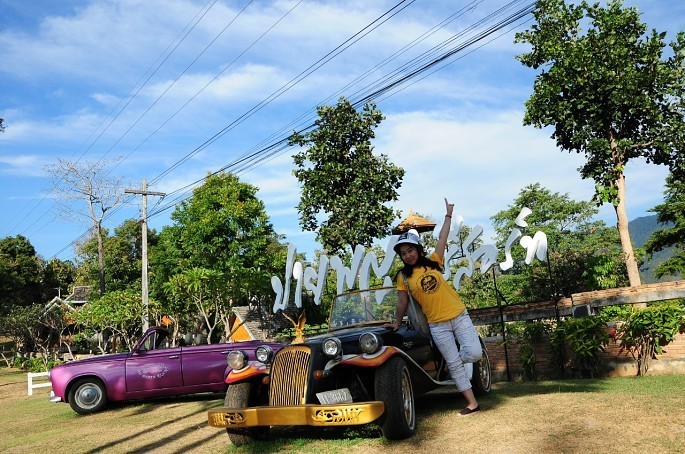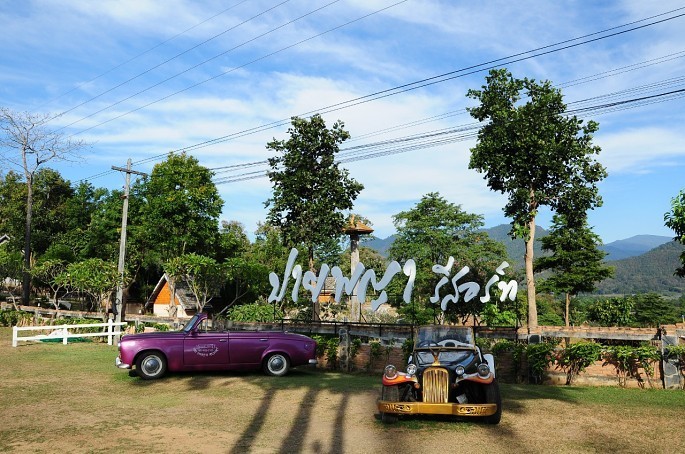 I can't remember the name of a hotel on the way.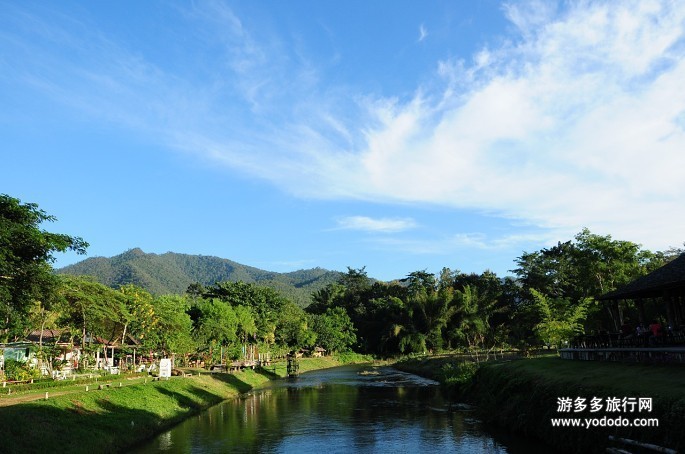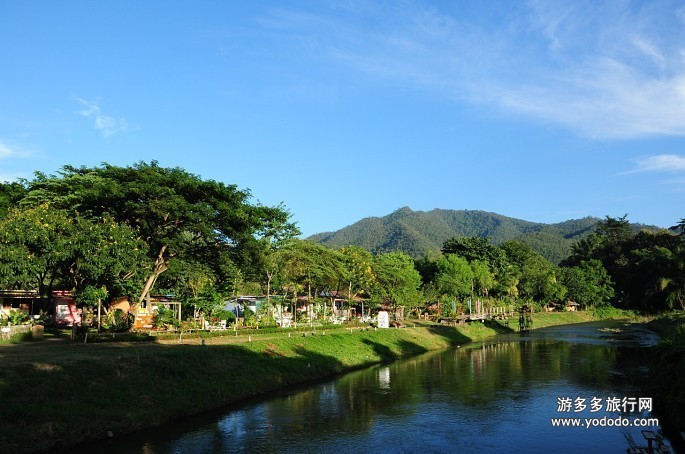 Finally, he returned to the town, ate and returned the car.
(4) The fourth stop is Phuket Island
Phuket Island is located in the south of Thailand and is the largest island in Thailand. There are many beaches on the seaside of Phuket Island. The sea water is blue and the beaches are soft. It is a tourist resort. Tourists from Phuket Island are mainly concentrated in Patong Beach, Kata Beach and Karen Beach, the western beaches of Phuket Island. Patong Beach has the largest number of tourists, mainly because it is located in Patong Business District. At the same time, Phuket Island is also a transit point to the surrounding islands. Most of the islands such as Phi Phi Island and Emperor Island go to Phuket Island first and then pass through the dock of Phuket Island.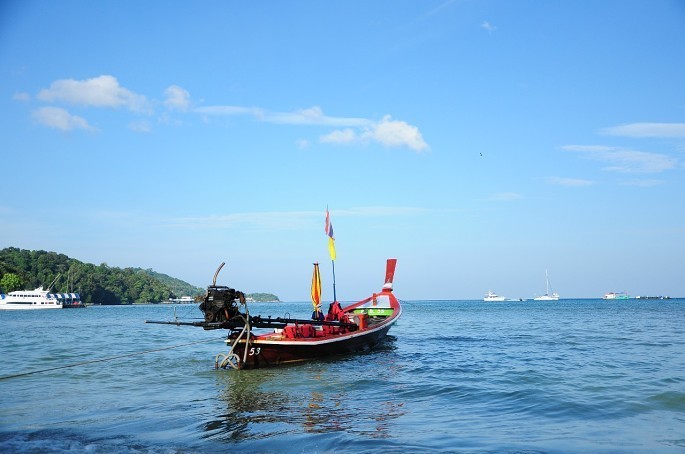 Phuket Island has Phuket International Airport, and planes from all countries can reach Phuket Island directly. However, the airport on Phuket Island is relatively small, similar to some medium-sized railway stations in China. From the airport to Patong, you can take the airport bus or Mini Bus. Mini Bus is faster and can take you to the gate of the hotel. You can see the ticket office of Mini Bus from the airport. If you have enough tickets, you can leave. Mini Bus goes to Patong at 180 baht/person. The place where we live is near Jungceylon in Patong. It takes more than an hour to get there by Mini Bus. However, this Mini Bus will sell you the route. The bus will pull us halfway to a travel agency and let us get off the bus to do travel consultation inside. A group of middle-aged women rushed up and asked one by one if they wanted to book the route. We were not allowed to get on the bus until everyone who got off the bus had questioned us. This kind of thing has been seen many times in China, and it is not unusual. It is said that when the itinerary is booked, we will be released.
You can also rent a motorcycle to play in Phuket Island. You can travel around the beach one by one. There are roads along the beach. Renting motorcycles on Phuket Island is not very expensive either, between 200 and 300 Thai baht, but it is very convenient for Phuket Island to refuel motorcycles on Phuket Island. Many car rental stores or car repair doors have petrol bottles for refueling motorcycles, usually 30 Thai baht/bottle. On the night when I first arrived in Phuket, I saw these glass bottles of various colors and thought they were champagne or drinks from what, because there were many places on the street. I almost had a bottle to drink. After renting a car and adding oil once, I felt a cold sweat for my own ideas.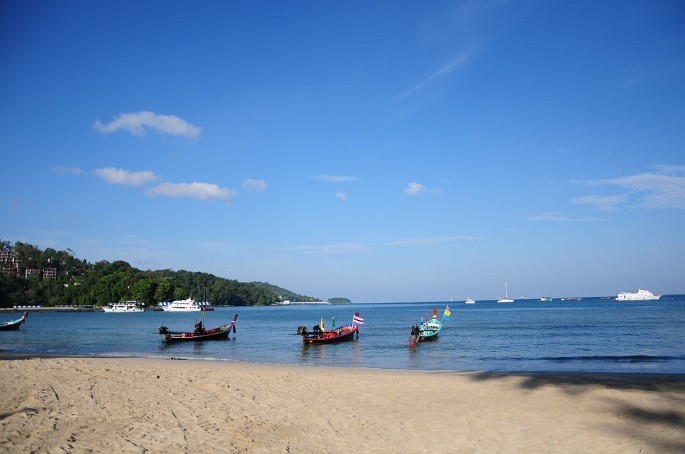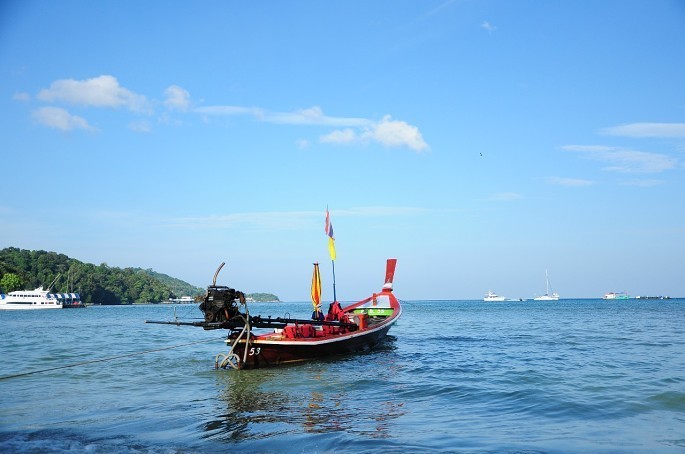 Patong Beach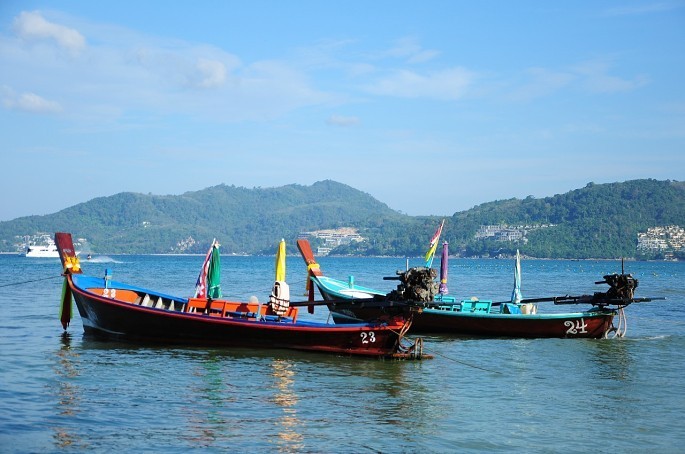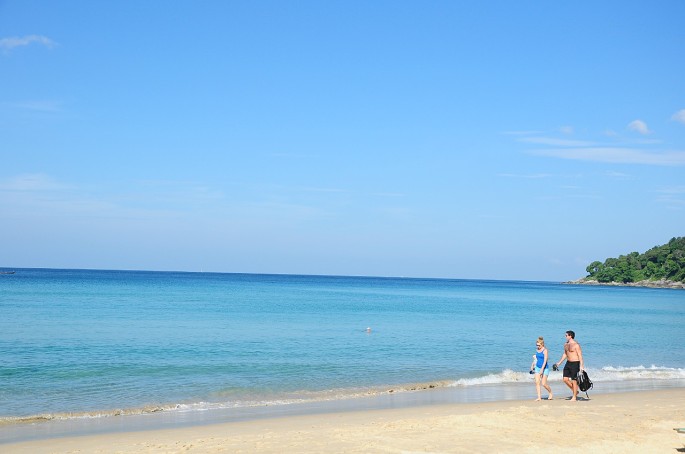 Patong beach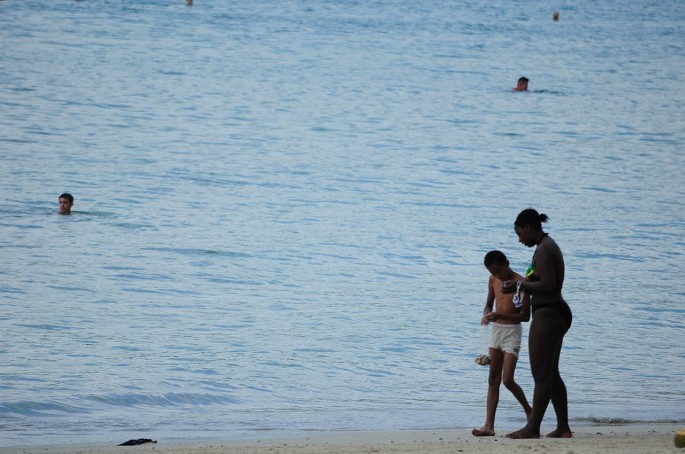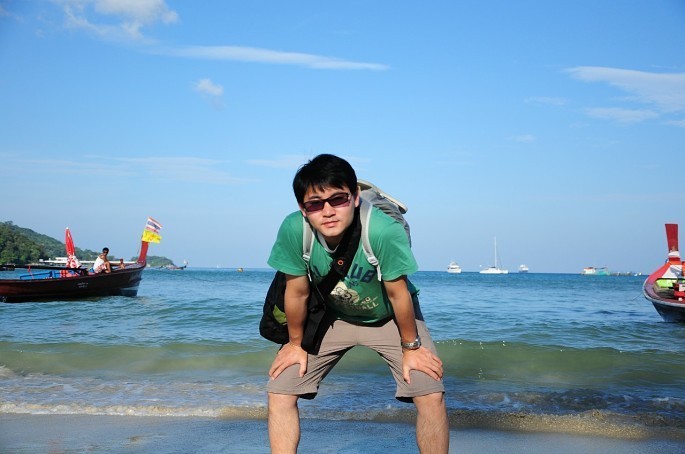 Patong beach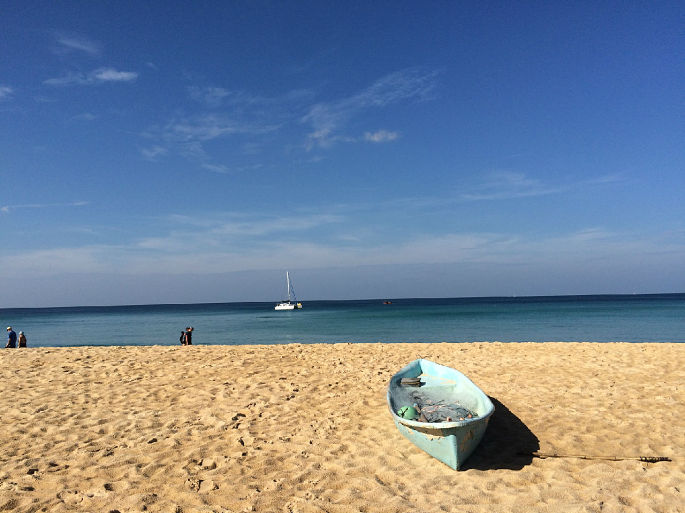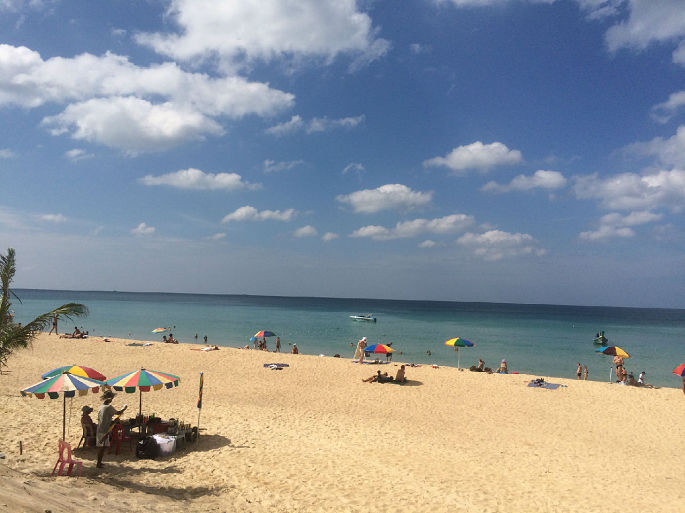 Karen Beach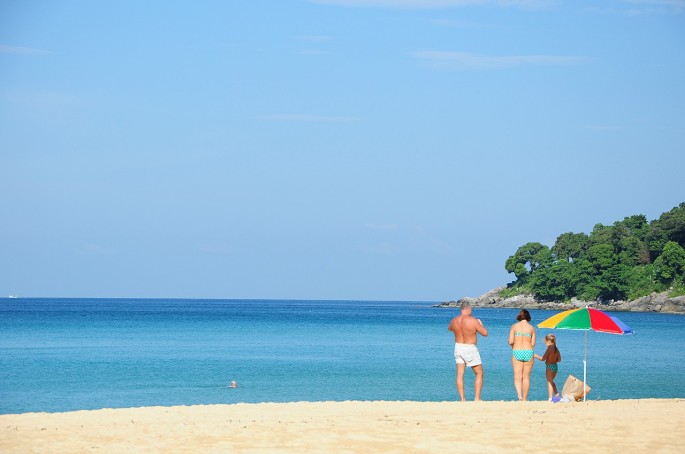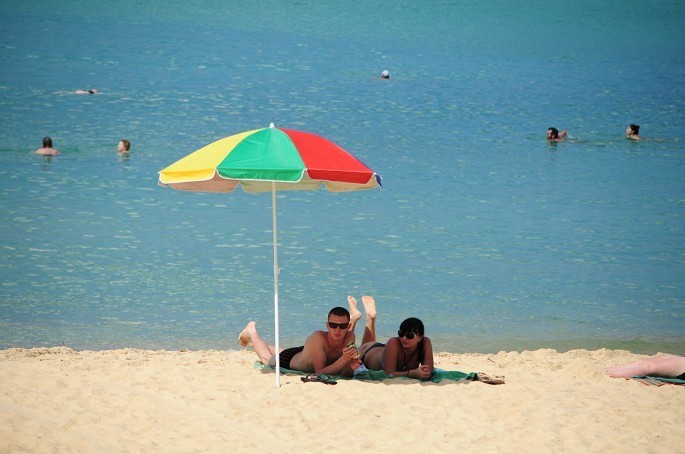 Karen Beach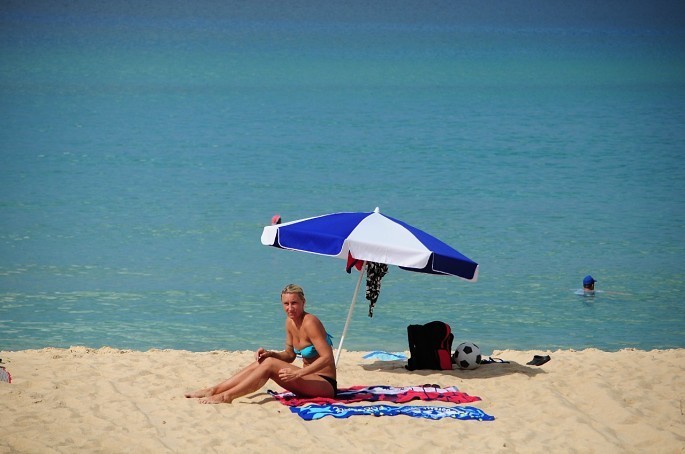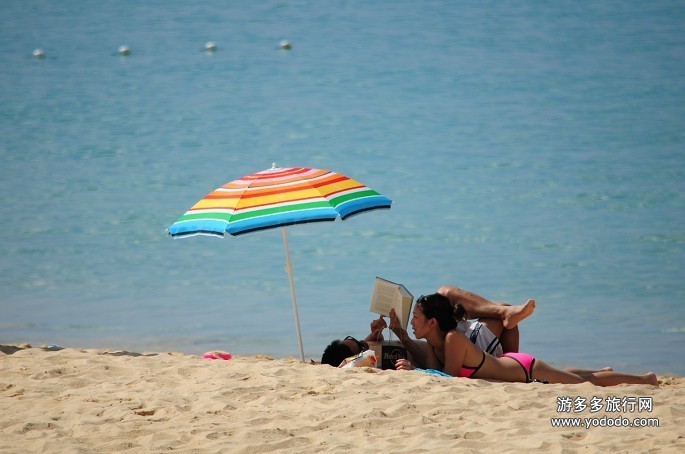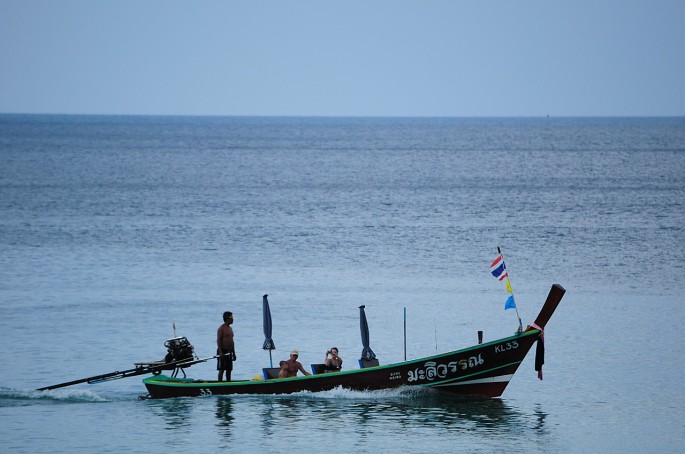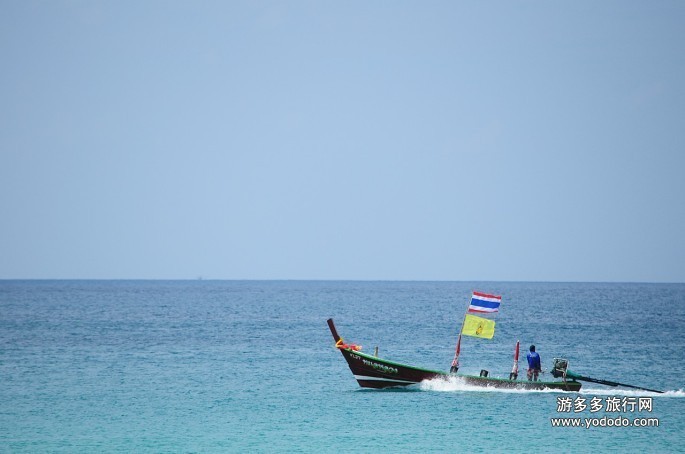 Karen Beach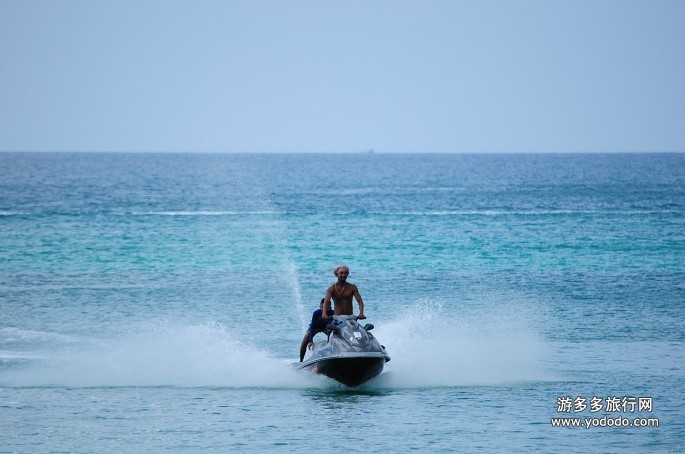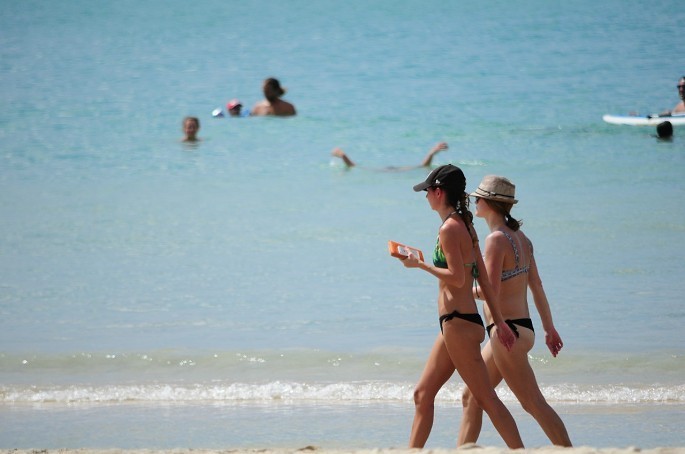 Karen Beach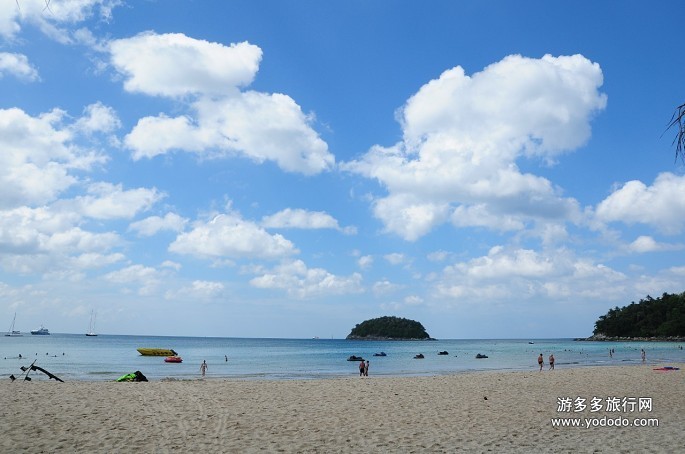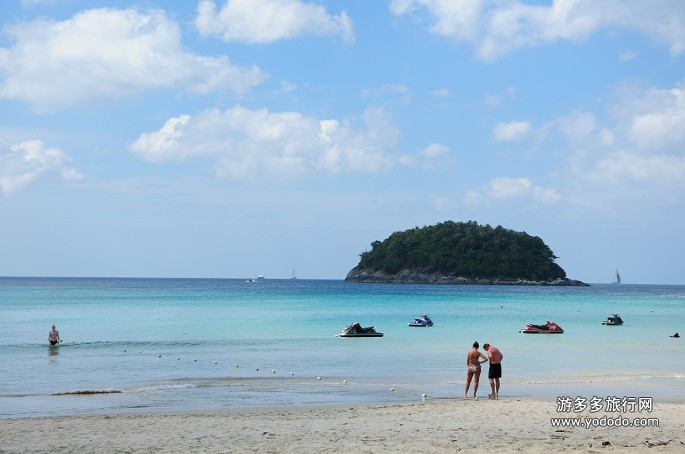 Kata Beach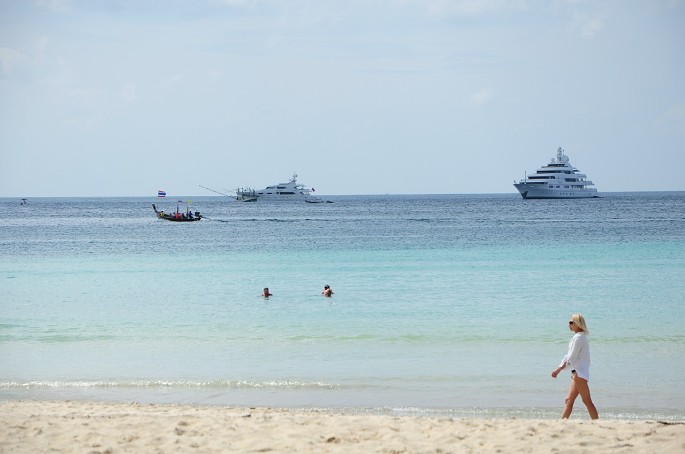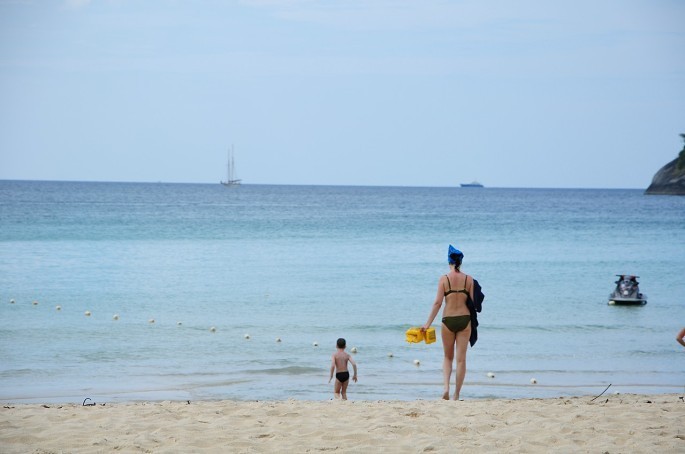 Kata Beach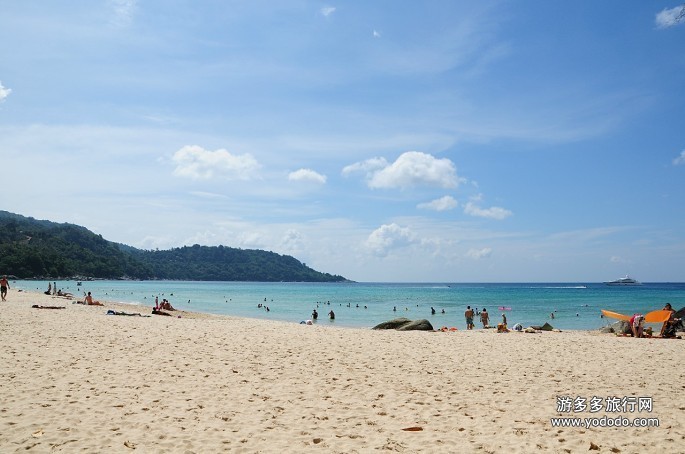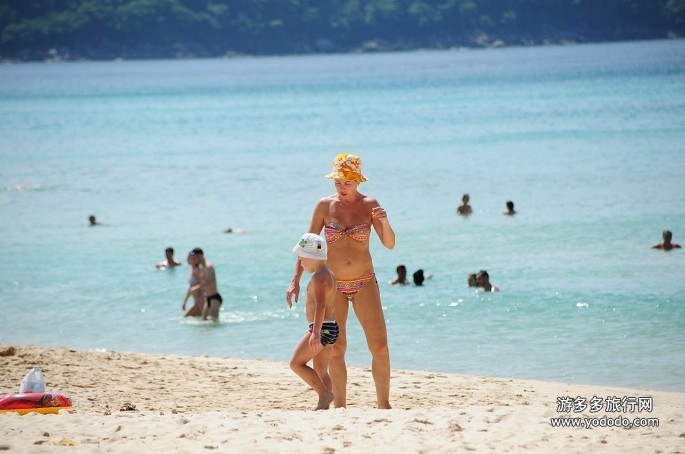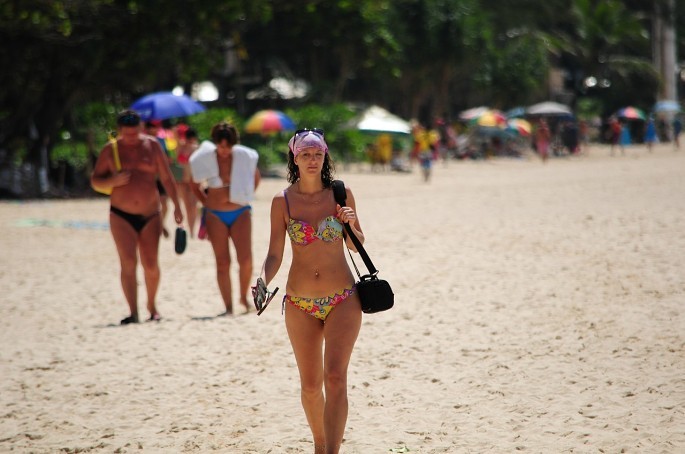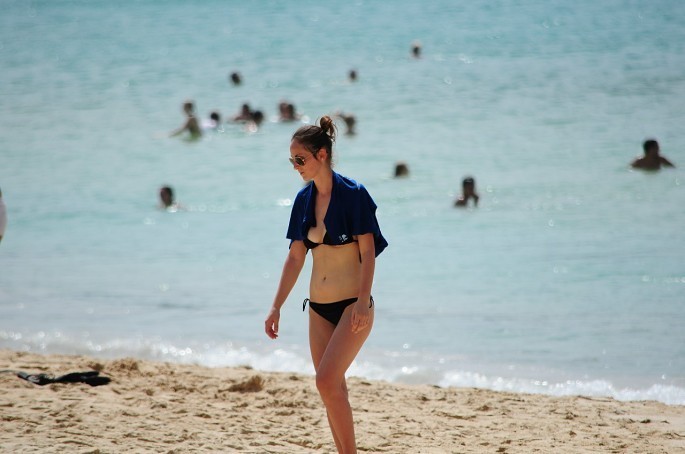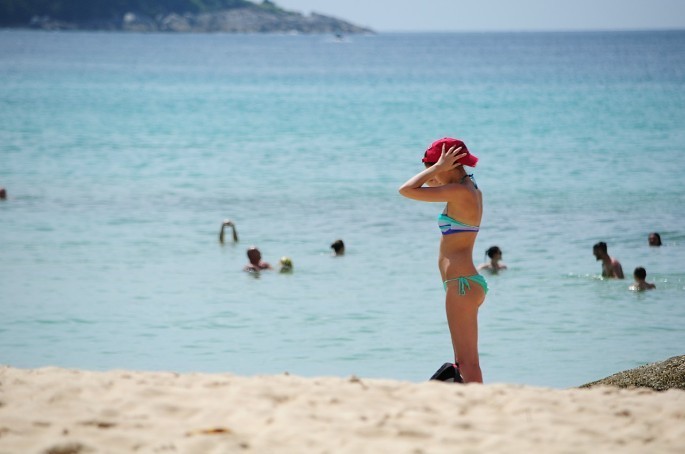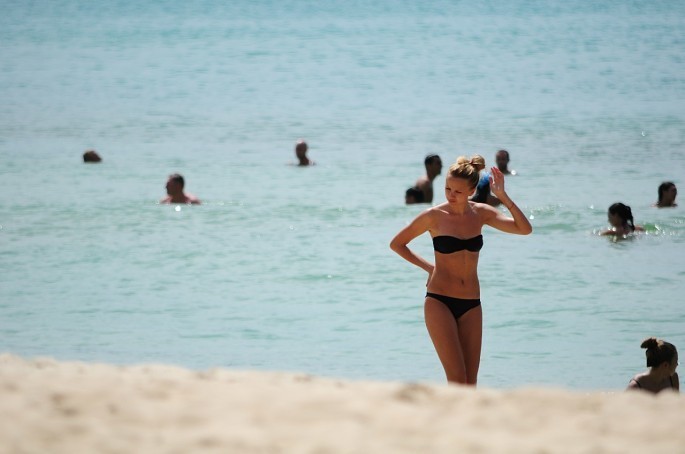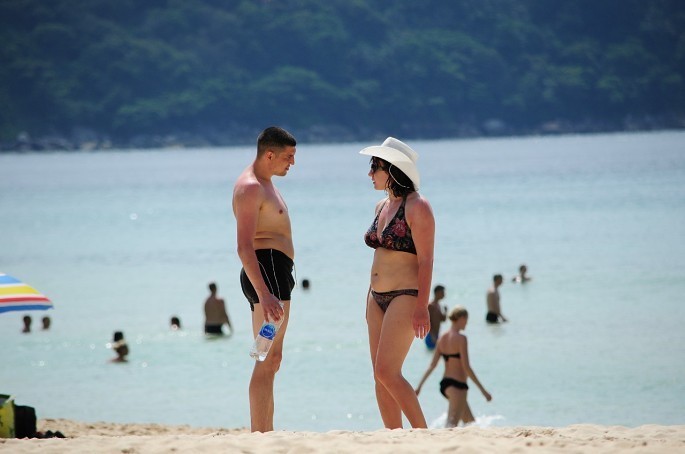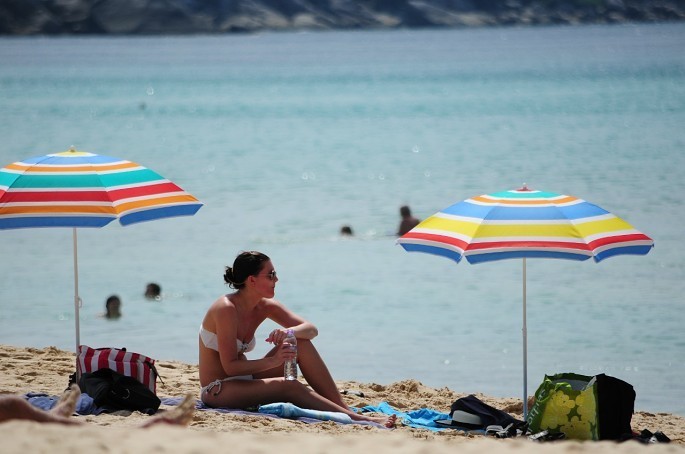 Kata Beach
(5) The fifth stop Phi Phi Island, Phi Phi Island is located 48 kilometers southeast of Phuket Island and is one of Thailand's National Marine Parks. The sea water on Phi Phi Island is clear and emerald green. It looks beautiful on sunny days. There are ships destined for Phi Phi Island from the eastern dock of Phuket Island in the morning and afternoon, and there are also ships returning in the morning and afternoon. There are 4 shifts from 8: 00 a.m. to 3: 00 p.m. from Phuket dock, and 2 shifts from Phi Phi Island to Phuket Island at 9: 00 and 14: 00 p.m. The tickets we booked were also booked online in advance. There was a hotel pick-up service. The total number of round-trip tickets was 143RMB/person.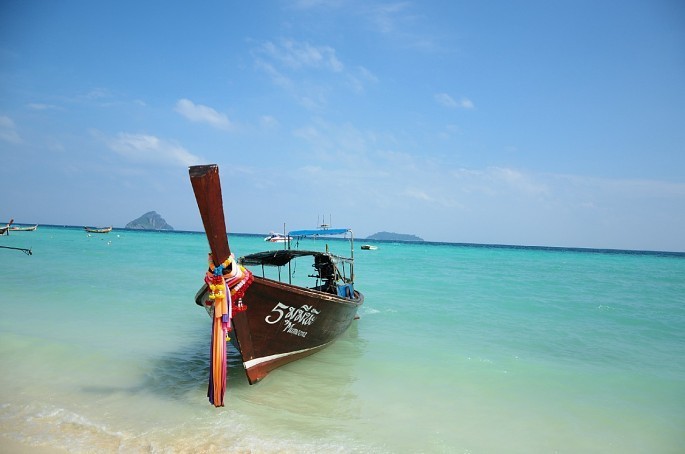 The hotel we booked is in the northern part of Phi Phi Island, even the boat under Lantong Beach. Few people disembarked from here and few people came to the northern part. Generally, after boarding the ship, everyone will stick a round sticker of different colors, which represents that you arrive at different docks on Phi Phi Island. When you arrive, someone will come and call you off the ship. What was unexpected was that the clerk who came to pick us up from our hotel was on the boat. He recognized us through the round sticker, took us off the boat and took us to the hotel.
On the day I went to Phi Phi Island, the weather was not very good. It was gloomy and windy. The ship was bumpy. I felt seasickness for the first time. At first, we were sitting outside the second floor of the cabin, blowing the sea breeze. Later, it was too cold, so we went to the front row of the cabin downstairs to stay for a while. After a while, we felt dizzy and nauseous, and our foreheads were sweating. We ran upstairs and returned to the outside for a long time before recovering.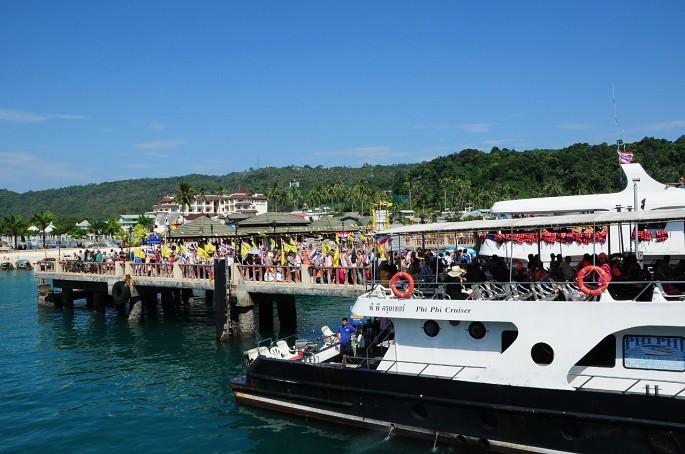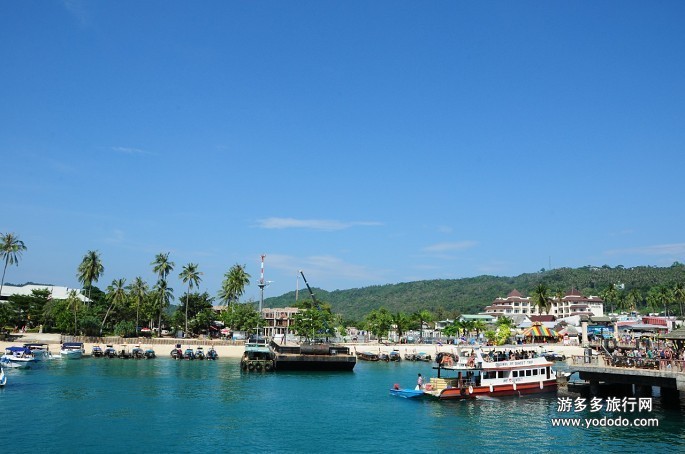 Pier at Tonsai Bay, Phi Phi Island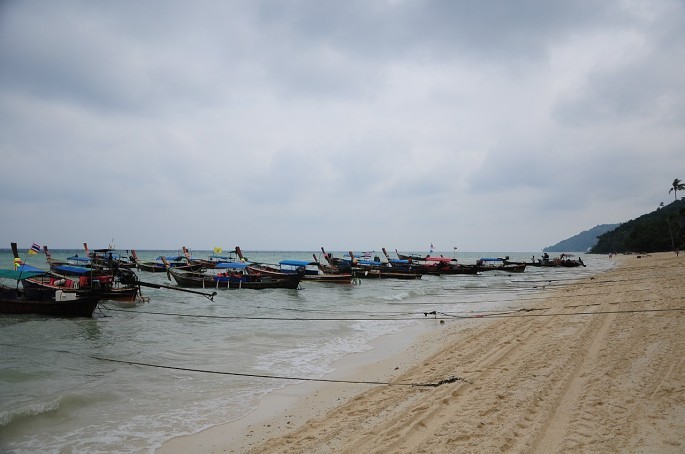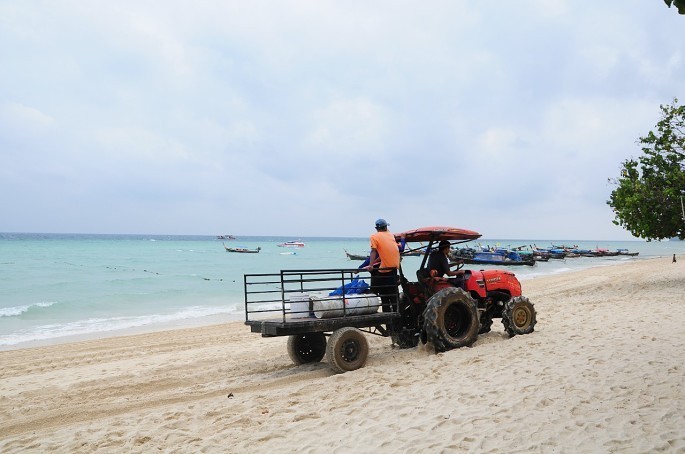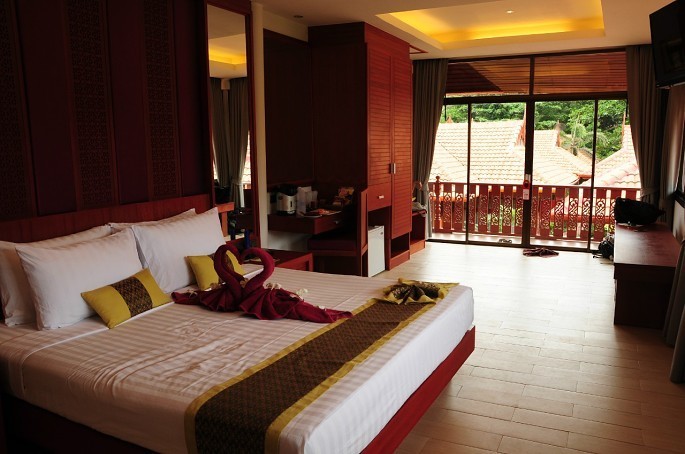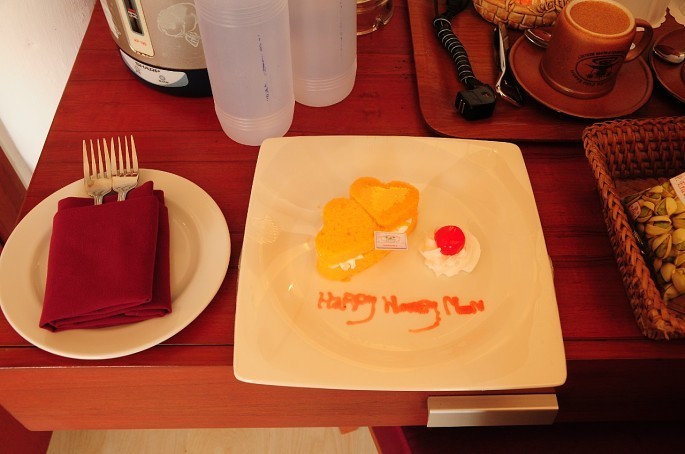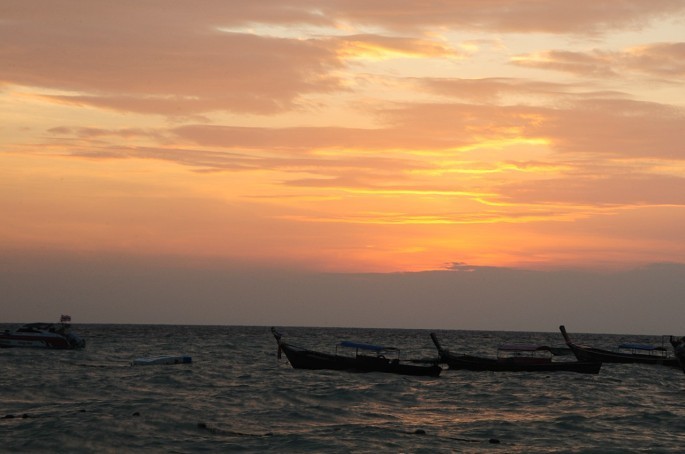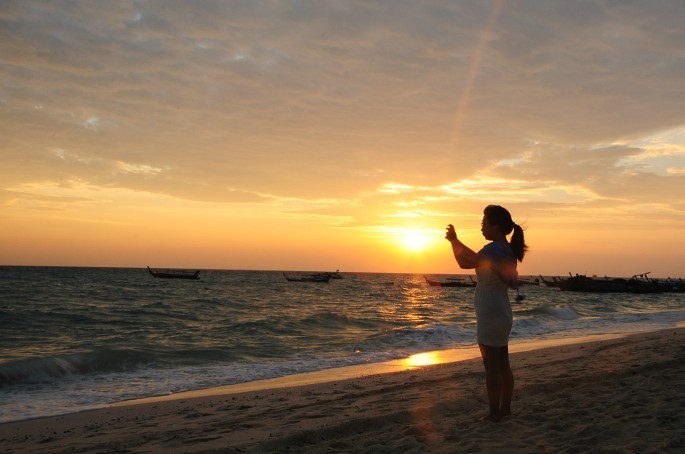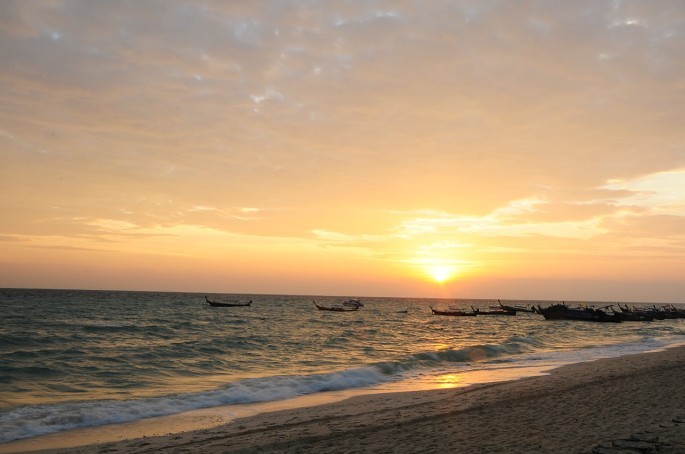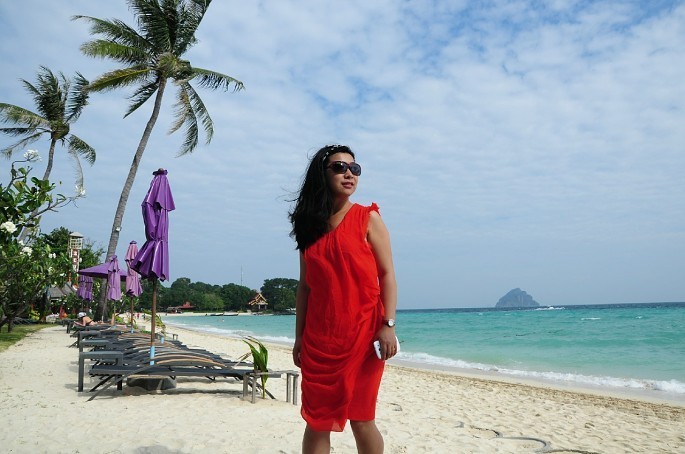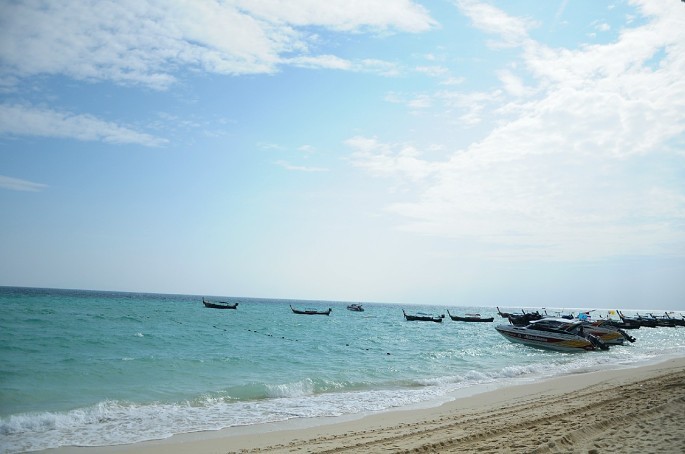 The next day the weather cleared up, and at first glance the turquoise sea water made people infatuated.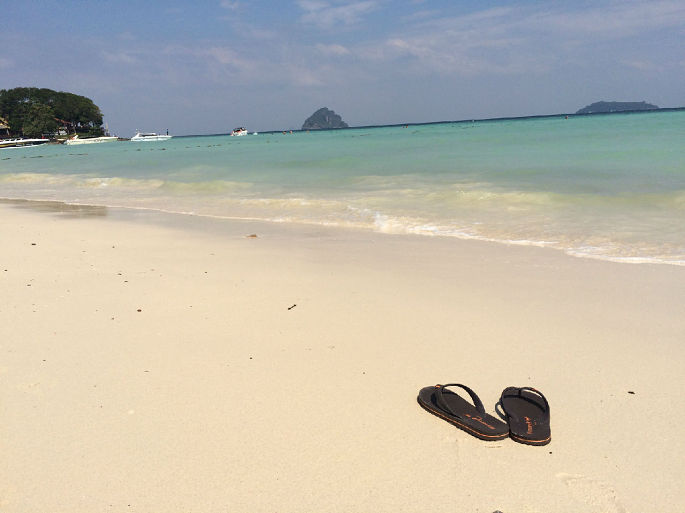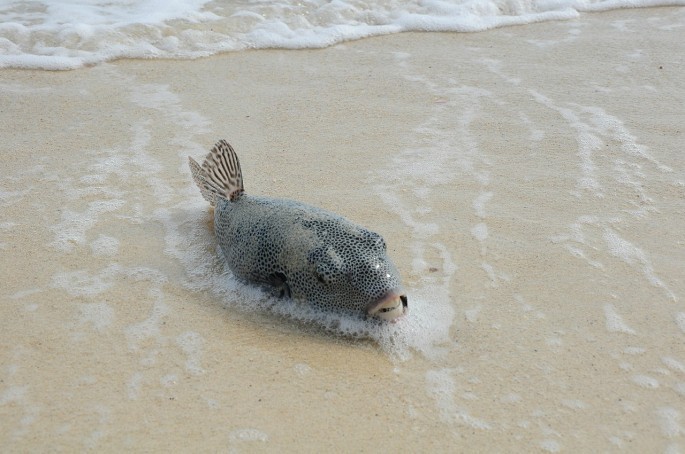 The fish that was hit ashore by the waves on the coast was dying. Later we put it back to the sea and did not know if it survived.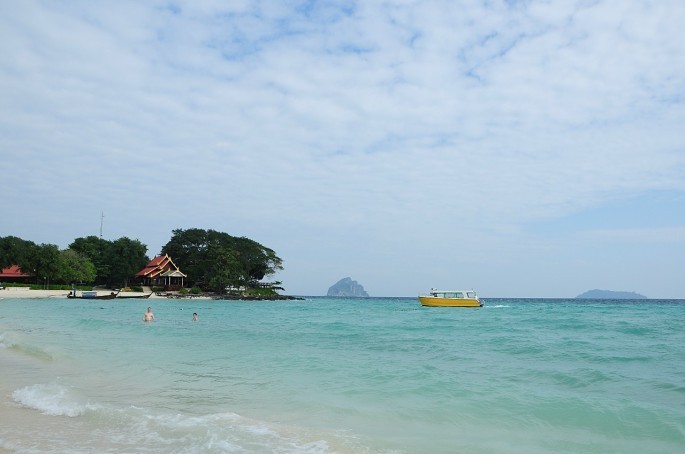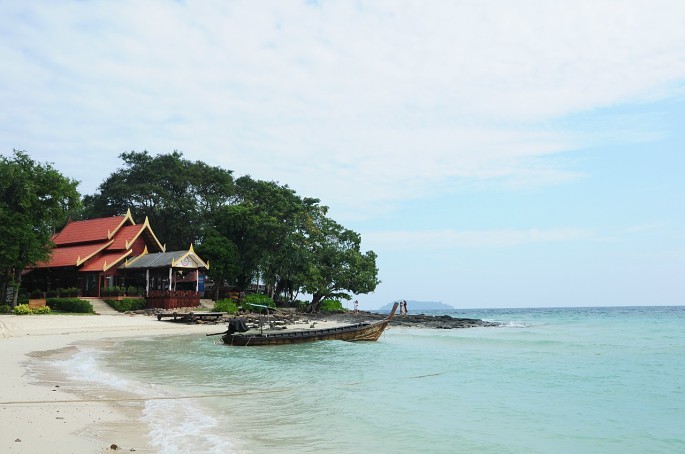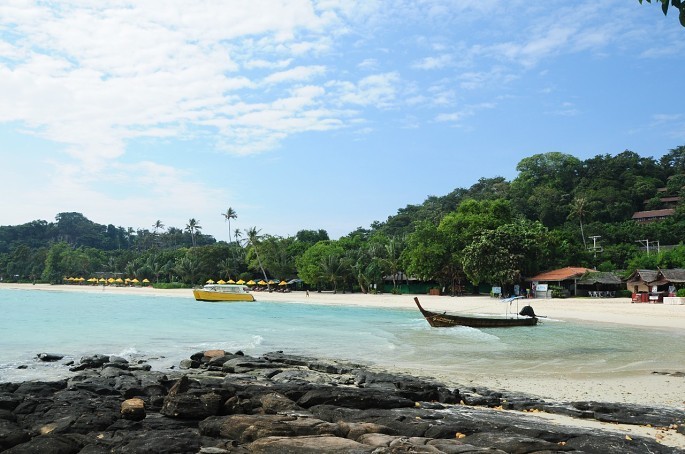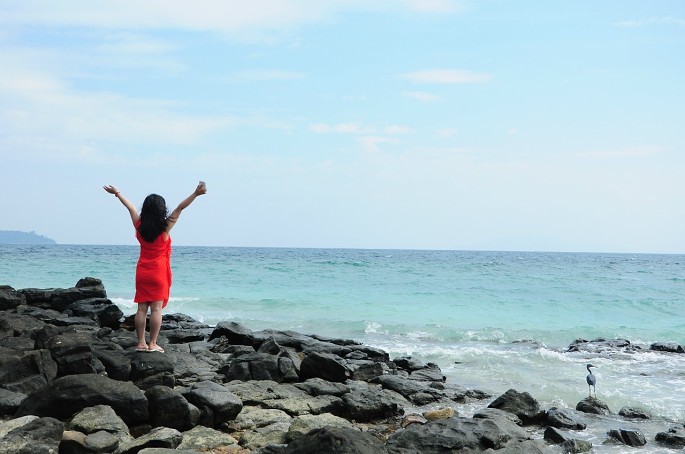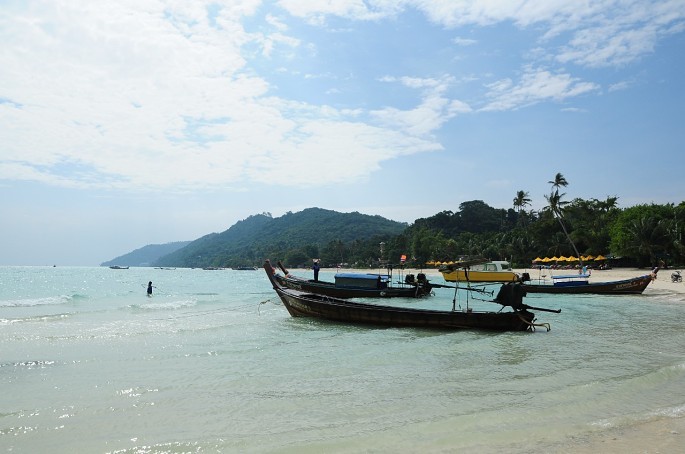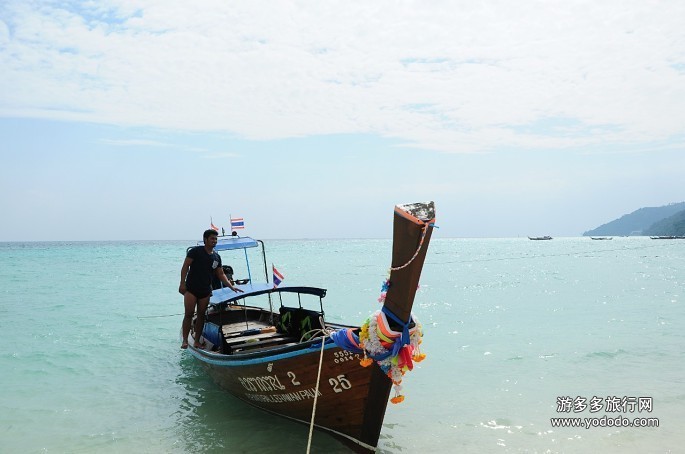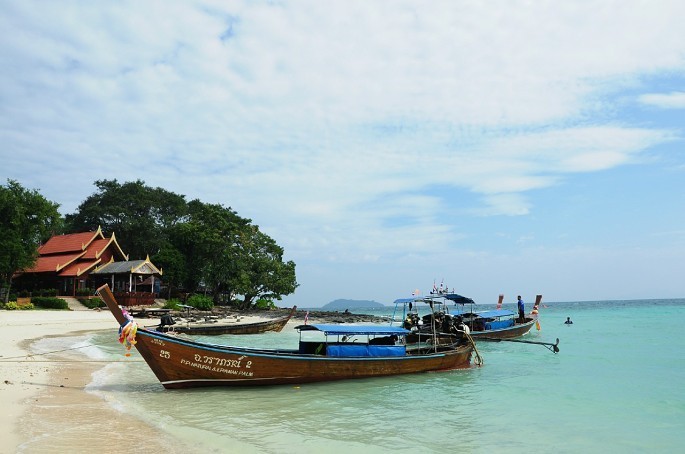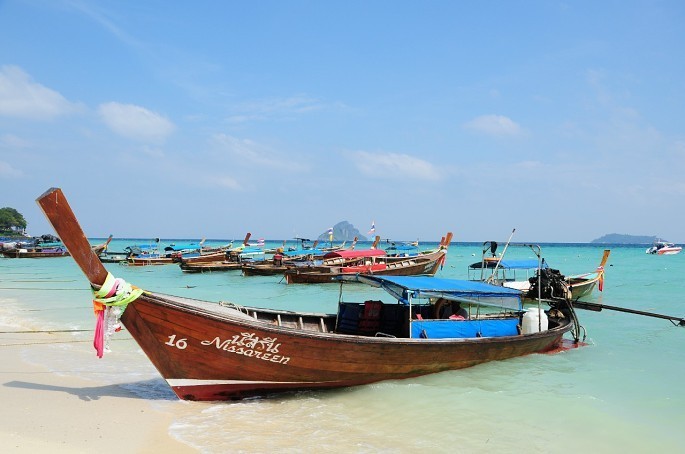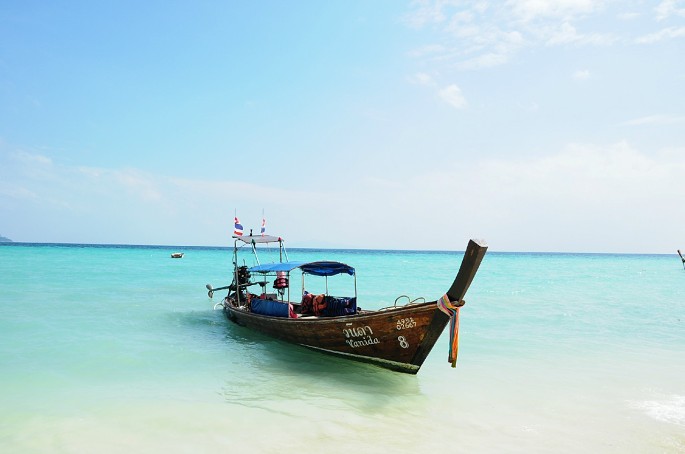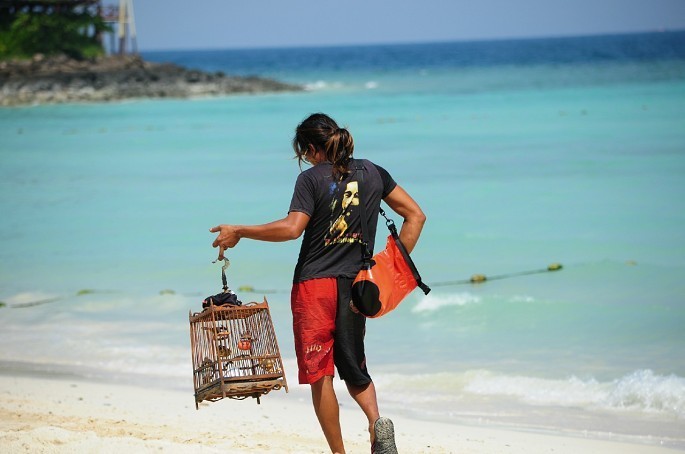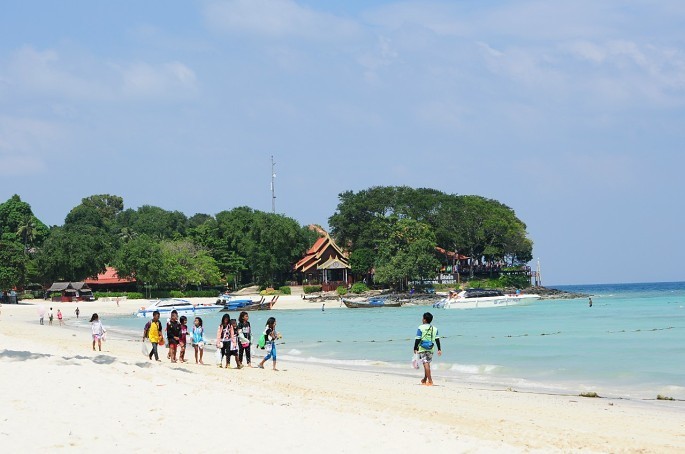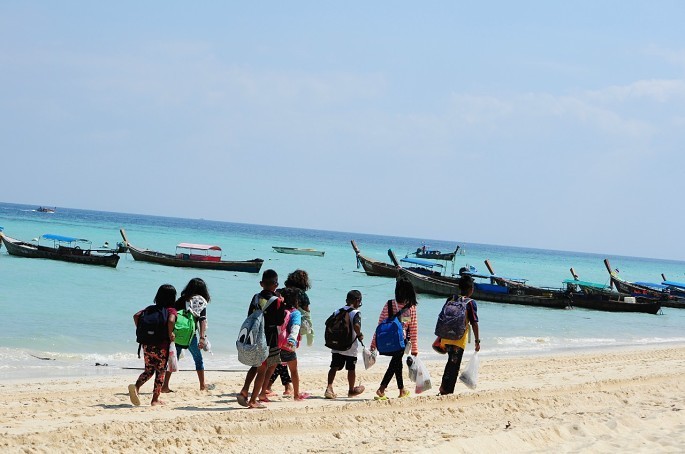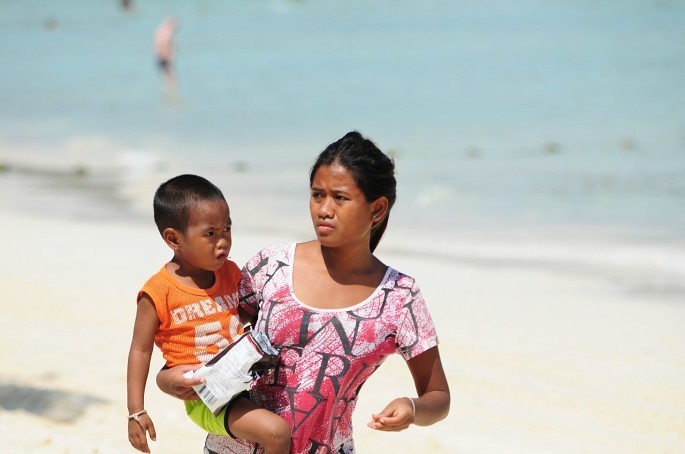 The Islanders of Phi Phi Island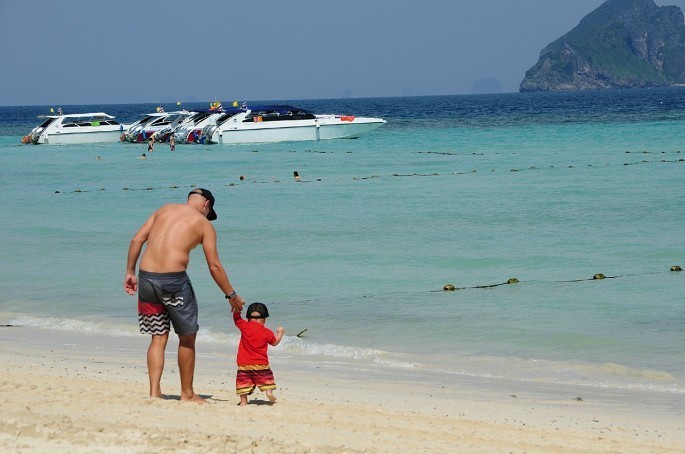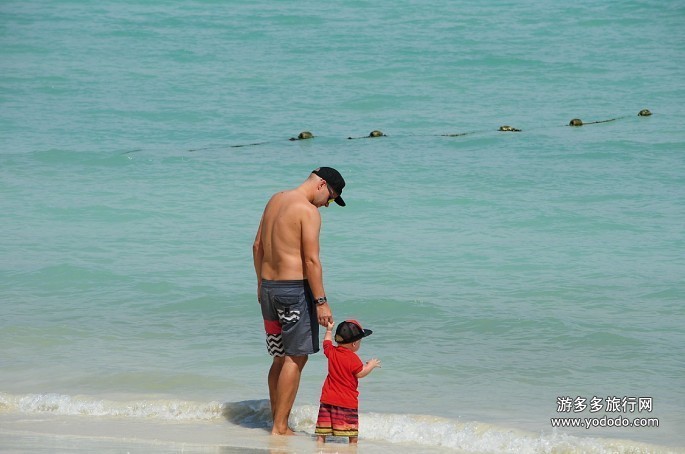 A father and son at the seaside are more conspicuous. As soon as the child can walk, his father will take him out on a trip alone. He will step on the waves at the seaside and bask in the sun on the beach, which reminds people of the greatness of his father's love.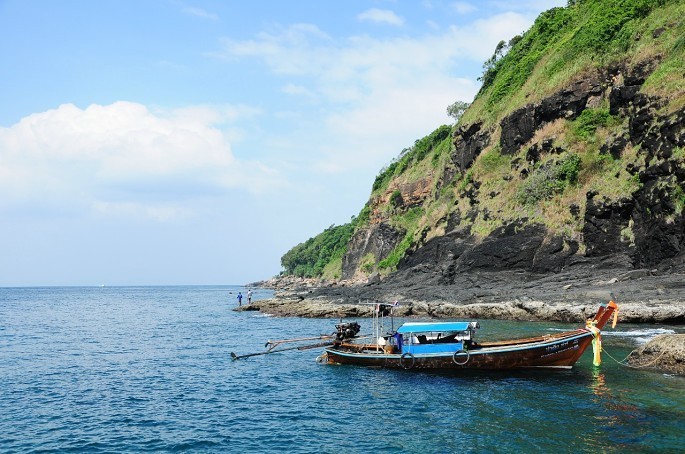 Leave the hotel at noon and walk to Lantong Beach Pier in 10 minutes. Take a small boat from here to change to a big boat to Phuket Island.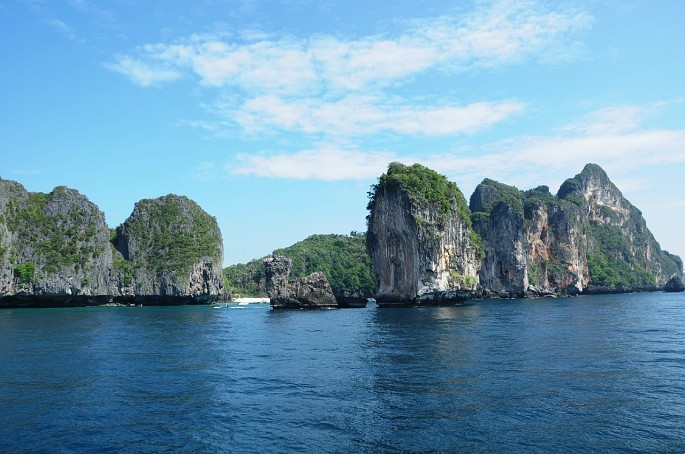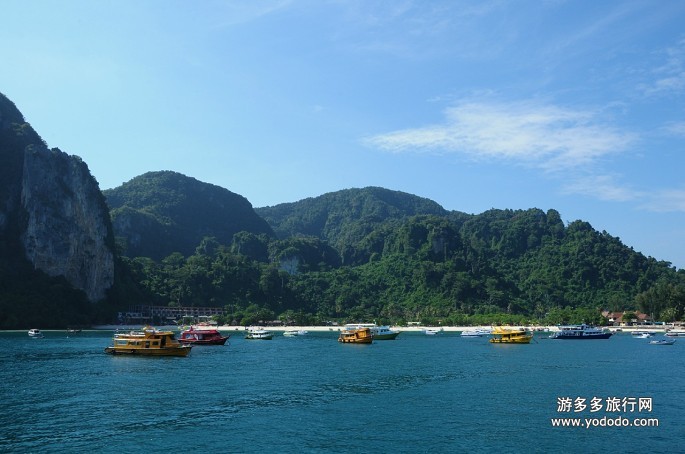 On the way back from Phi Phi Island to Phuket Island at 2: 00 p.m., I saw another appearance of Phi Phi Island.
At 4:30 p.m., we returned to Phuket Island from Phi Phi Island. We were on the Phuket Island-Shanghai flight at 2:00 a.m. When we went to Phi Phi Island, we left some luggage in the hotel on the other side of Patong. Tickets from the dock to Patong Hotel were booked on board, just as the yellow crew on board were asking if there was any need to book tickets. I returned to Patong, found a place to eat seafood, packed small bags in the shopping mall and bought a bunch of special products, then returned to the hotel to wait for the pick-up at the airport.
Arriving at Phuket Island International Airport is already 11 pm. Phuket Island Airport is relatively small, noisy and crowded. I took Spring and Autumn Airlines, because when I checked in, I had to weigh all my luggage, while Thailand's things were cheap, and tourists came to buy large quantities of goods. There were many overweight people, causing chaos in the crowd. The airport had no choice but to add an additional counter and even put up a Chinese slogan on the counter saying "Please wait outside the yellow line", which was not the case at other counters. Let a person think, Chinese people go abroad in such a swarm, doing what is like crowded buses and subways.
Travel Summary
At first, when planning to go to Thailand, there were still some minor worries. First, I was worried that I could not find anywhere I could go because I could not understand the language. Second, I saw the terrorist incident reprinted on the Internet saying that I went to Thailand to play lost or something was robbed, which would happen to me. After returning from Thailand, or the second day in Thailand, I completely dispelled these worries. Because the Thais we met were very friendly, we would offer help when we were confused. Moreover, Thailand is a country where Buddhism is prevalent, and theft is relatively rare. In Chiang Mai, Pai District and Phuket Island, we don't have to worry about leaving our rented motorcycles outside at night for one night. We don't even lose our safety helmets when hanging on the motorcycles for one night. Tourists who come here all hang their helmets on the motorcycles and leave. This is unthinkable in our country. It takes an hour to lose bicycles and battery cars.
Also, language is not a big problem either, as long as we can speak a little simple English, because in most restaurants or shopping places we come into contact with, the clerks there can speak a little English, and some even speak Chinese very well. The inns we live in, the places where we rent cars and the places where we buy special products all speak Chinese. After all, there are too many Chinese who come to Thailand to travel. Even when we go to spa clubs, most of their employees can speak Chinese and some have received Chinese training before taking up their posts, so I don't think language is a big problem. Moreover, on the way to travel, we met several people who could not speak English at all and were also traveling on their own. It seemed that they were also having a good time and did not encounter any big problems in what. What is more interesting is that we met an elder sister who was bargaining with the salesperson in the Chinese pronunciation of foreigners. Perhaps she forgot that she could speak Chinese at this time. Ha ha!
I feel that Thailand is too suitable for young people to travel. I can rent a motorcycle to ride everywhere, and the cost is not too high. The items of food, drink and play are very cheap. Especially in Thailand, there are very few places to collect tickets, and many temples and resorts visited are open free of charge. Even if it is a self-help tour in Thailand, as long as the strategy is well done and the pick-up service is well ordered, you can pick up and drop off anywhere, which is actually as convenient as a group tour. Because Thailand's pick-up service is now very mature, as long as an appointment is made online, MiniBus drivers will pick you up on time.
In a word, I was quite satisfied with this trip to Thailand and had a good time. The only regret was that I couldn't dive in time. If you still have the chance to go there several times, go to Phuket Island to dive in water, see the world under the sea in Thailand, or spend a whole day at the seaside. Thailand's blue sky and blue sea are still memorable and fascinating. In addition, I also want to stay in Pai District for a few more days, stay in the fairy tale world, and fully enjoy my leisure vacation.