After eating and drinking from the chef's school, we found a small bicycle rental shop. One person rented a bicycle and was going to ride to Chiang Mai University and Sutie Mountain. Before that, we learned that Chiang Mai University was not too far away in the northwest suburb of Chiang Mai City. We also wanted to experience the feeling of riding a bicycle in a foreign country. Ha ha, so we set off.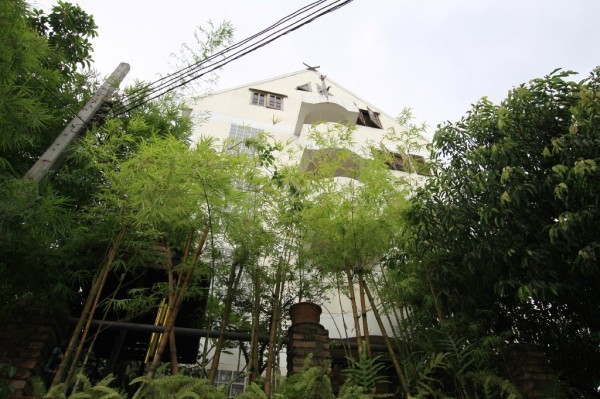 Along the way, I stopped riding and filmed while walking. I saw several temples one after another. I didn't know the name of what. I looked at the map for a while, looked at the road signs for a while, and asked the next way after walking for a while. I was also afraid that there would be problems in the exchange meeting. I found a passer-by who spoke English very well and could speak some Chinese. It seems that the quality of Thais is very high.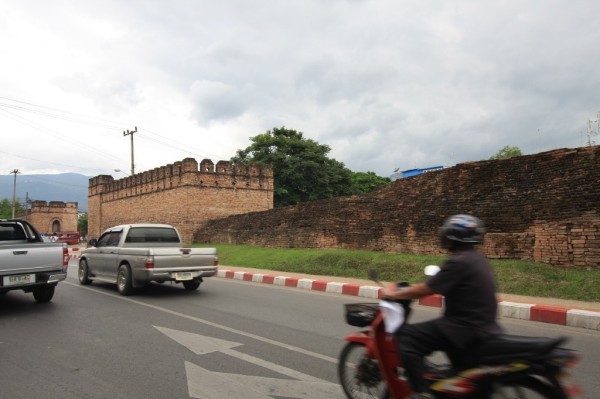 The direction of cycling in Thailand is different from that in China. We need to drive on the left. We have not been used to it all the way. We ran to the right after riding. It seems that it is not easy to change a habit. Sometimes I don't want to stop to take photos, I take the camera in one hand and hold the handle in the other. I ride while taking photos, but most of the films I take are paste. Ha ha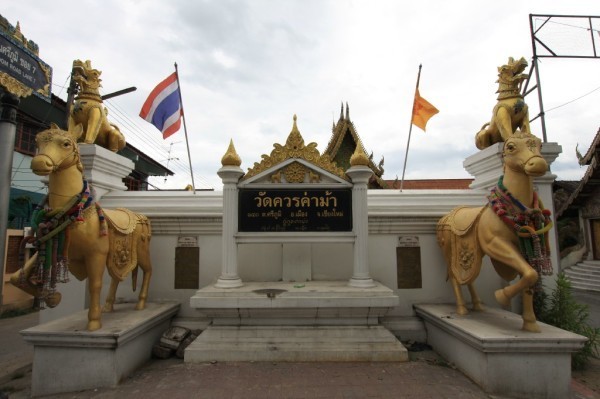 A temple passed by was photographed on a car.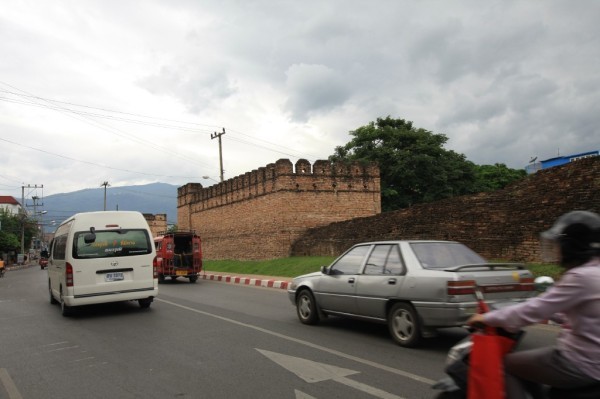 A corner of the ancient city wall riding on a car.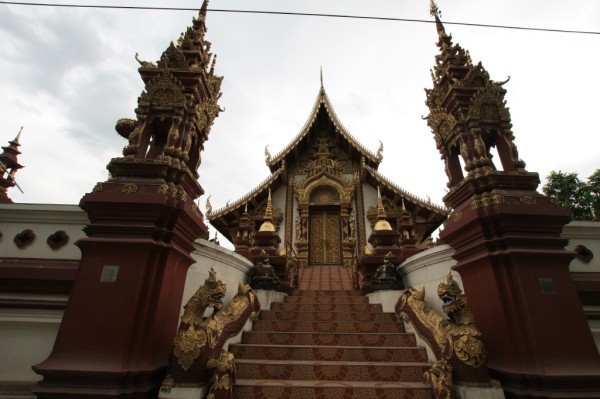 Another temple photographed on a car,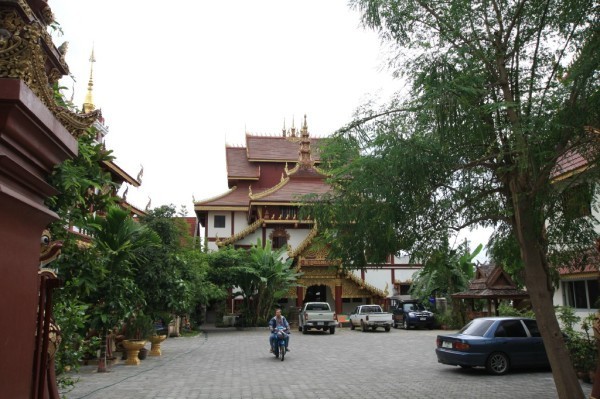 This one was taken by stopping the car.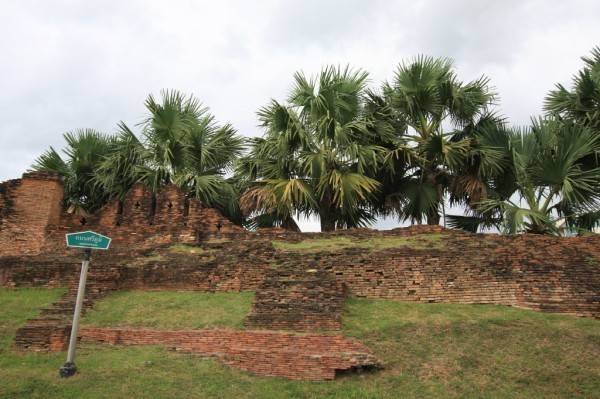 The ancient city wall photographed on the car still feels quite tasty. If the repair is too new, it will not feel good.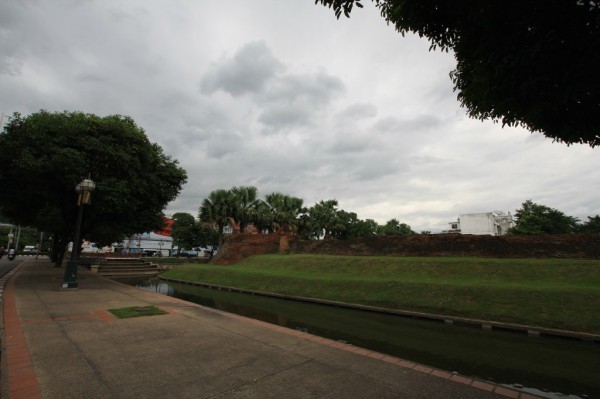 The ancient city wall and moat photographed on the car.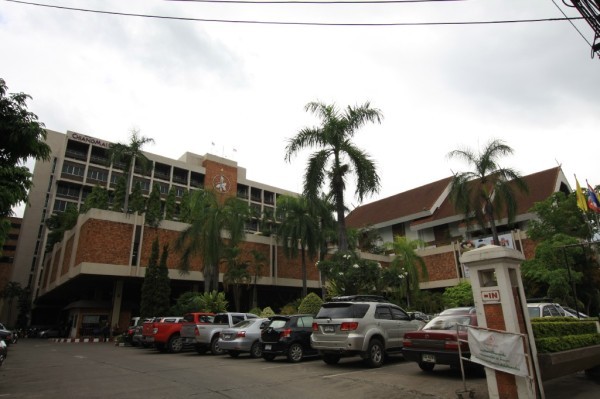 Ride on the car and take photos.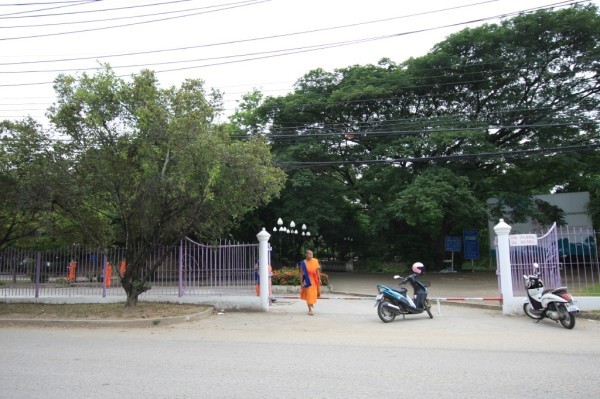 This should be the Buddhist Institute of Chiang Mai University.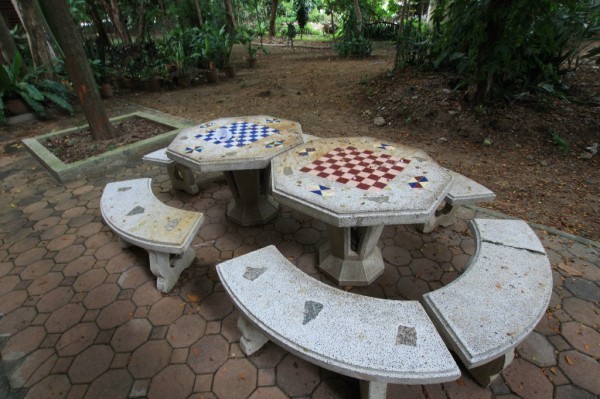 It should be the stone table for playing chess on campus.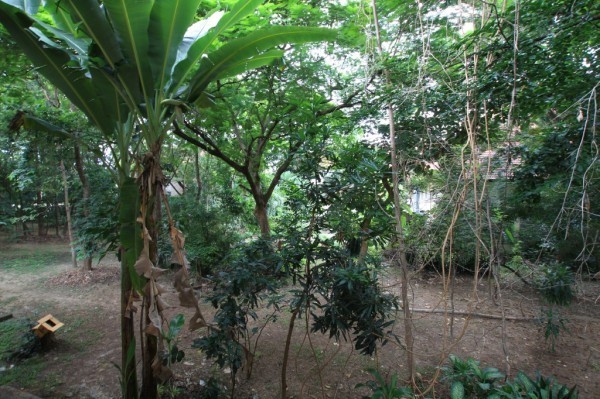 The environment in the campus is very quiet.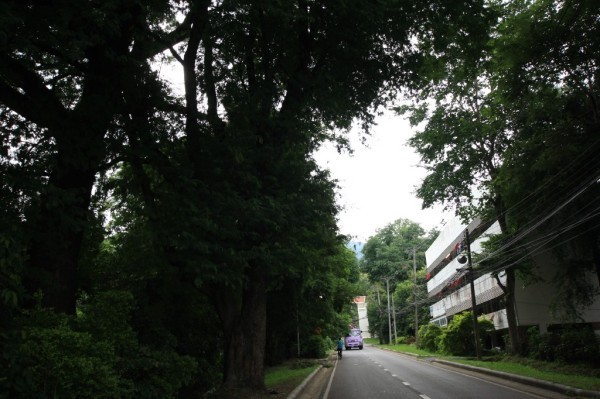 Chiang Mai University is so big that it belongs to an open campus.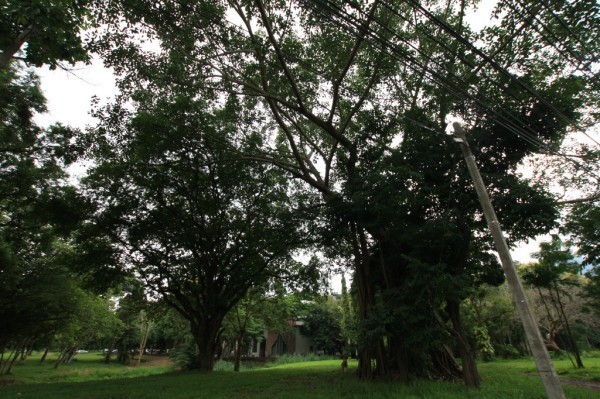 Chiang Mai Royal University is a public university in northern Thailand. It was established in 1924 and was initially an agricultural teacher training college.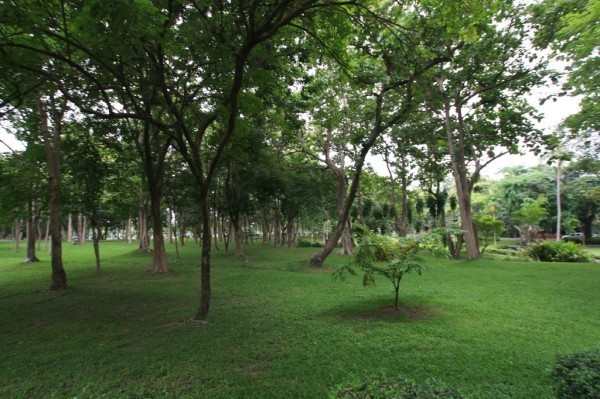 Chiang Mai Royal University has four campuses. The Royal Chiang Mai University has a Teachers College, a Science and Technology College, a Humanities College, a Science Management College, an Agricultural Science and Technology College, a Continuing Education College, an Asian Population Economy and Technology Research Center and an International College.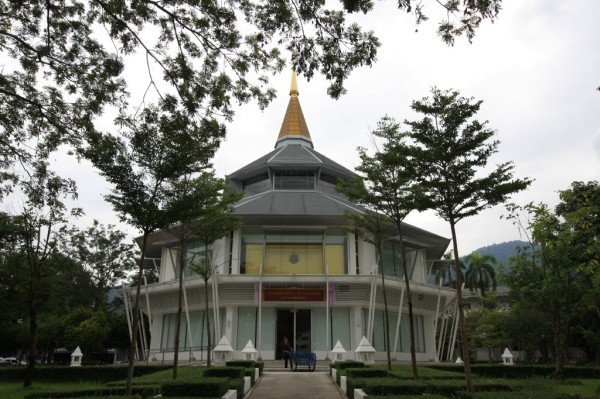 A small library at Chiang Mai University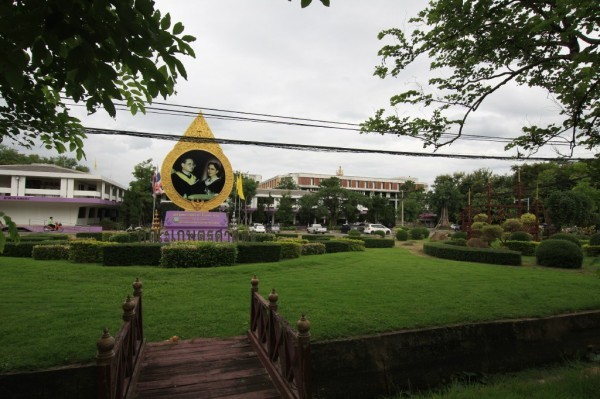 Chiang Mai University offers more than 100 undergraduate, master, doctor and international majors, such as agriculture, chemistry, art, English, Thai, Chinese, Korean, Japanese, computer information science, environmental protection, management, marketing, normal disciplines, accounting, architecture and local management.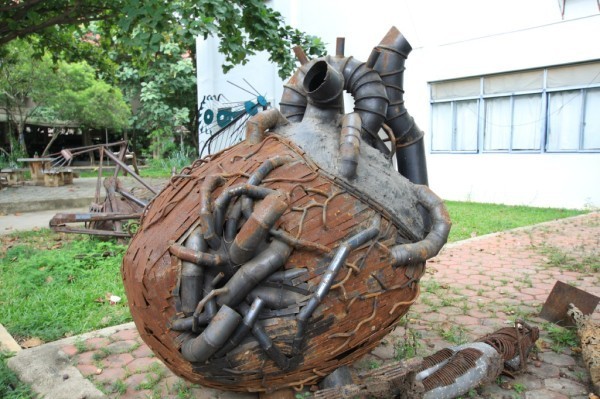 A heart made of copper and rotten iron.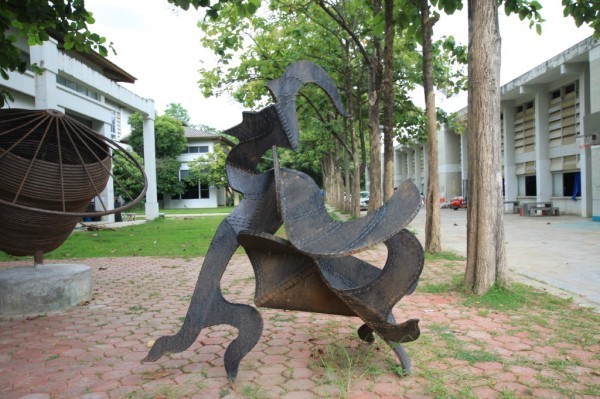 This is not seen as what Dongdong.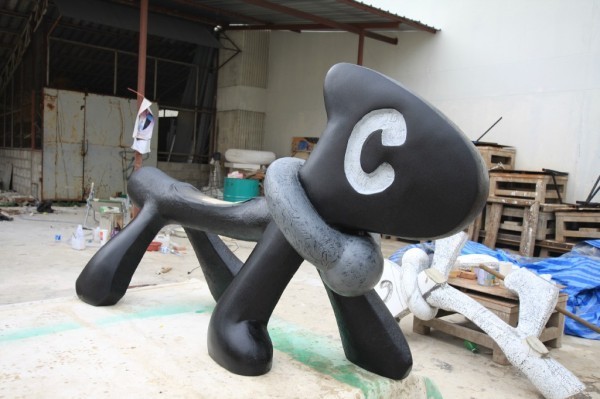 This should be a big ant.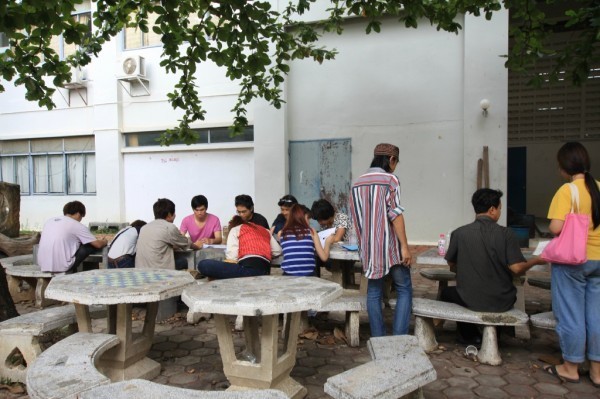 These students should be doing their homework. I didn't disturb them in the past.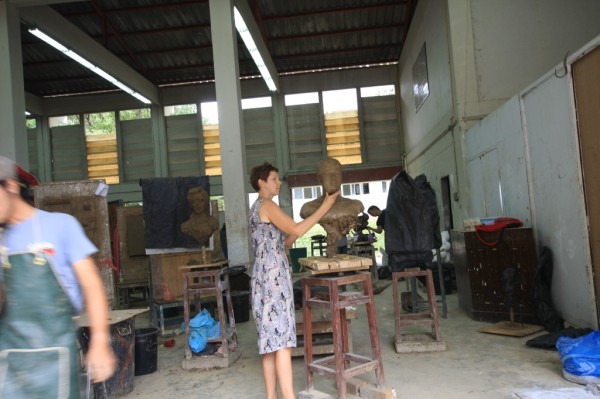 This should be from the art department.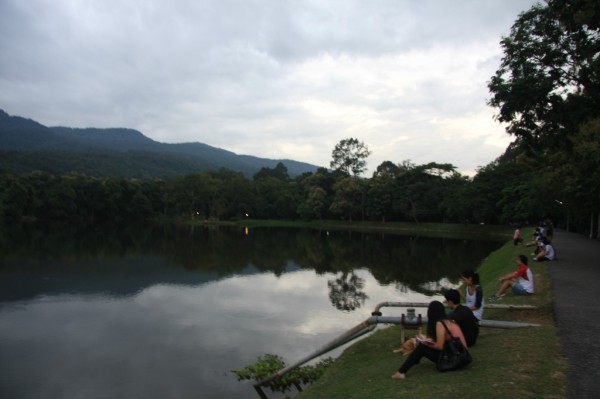 Chiang Mai Lake in Chiang Mai University is a place with a very beautiful environment.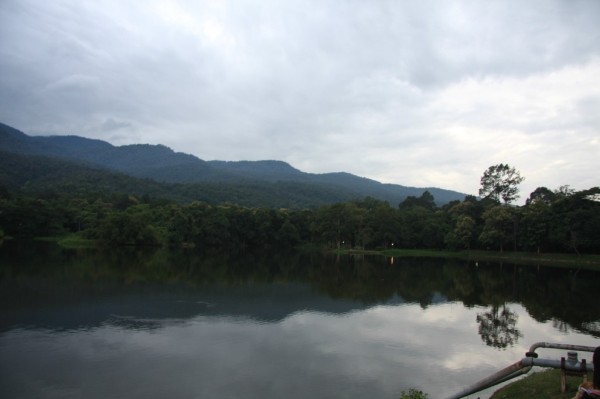 We sat by the lake and had a rest for a long time. I also took many pictures. Unfortunately, the weather was not very good. I heard that it would be beautiful to watch the sunset here if the weather was good.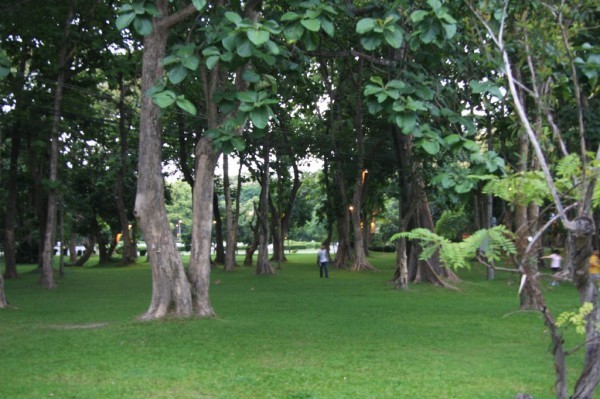 The campus of Chiang Mai University is towering with ancient trees and lawns like blankets.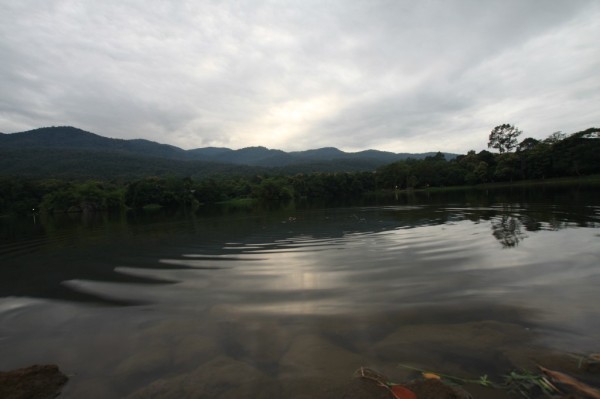 The water in Chiang Mai Lake is clear and bottomed out, splashing layers of ripples from time to time.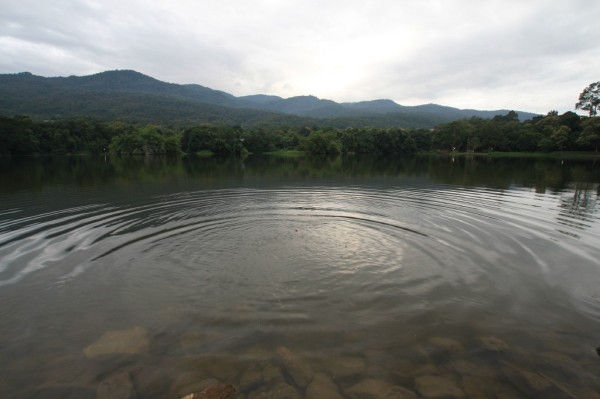 Chiang Mai University in Thailand is located in Chiang Mai in northern Thailand. It is the first institution of higher learning in northern Thailand and the first provincial capital university in Thailand. It was established with the approval of His Royal Highness King Bhumibol in January 1964.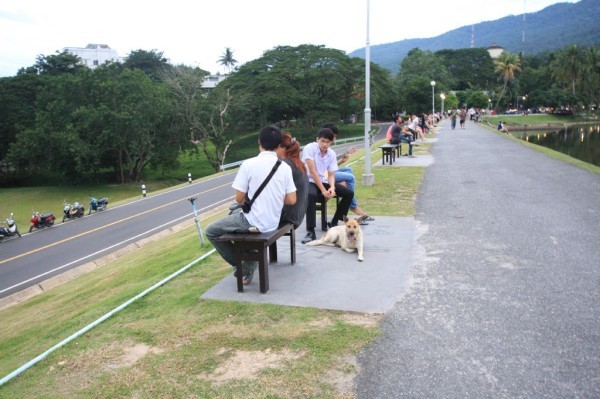 There are many college students sitting on the lake bank.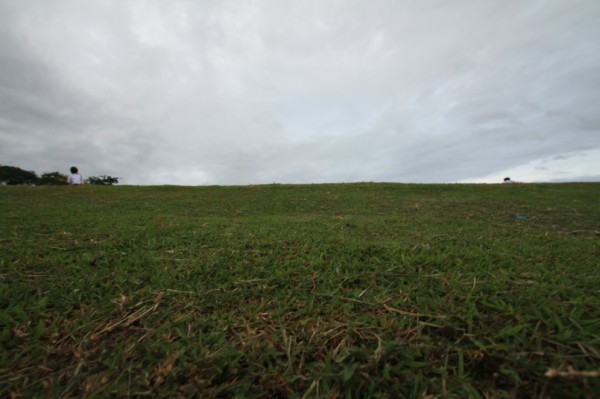 It feels good to sit by the lake and look at the lake bank.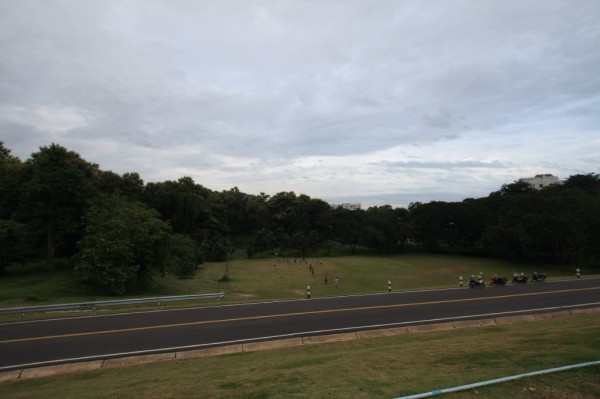 There are several students playing football on the football field.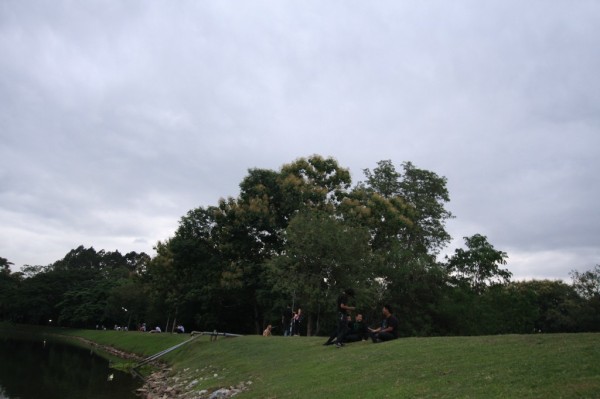 I feel very good sitting by the lake.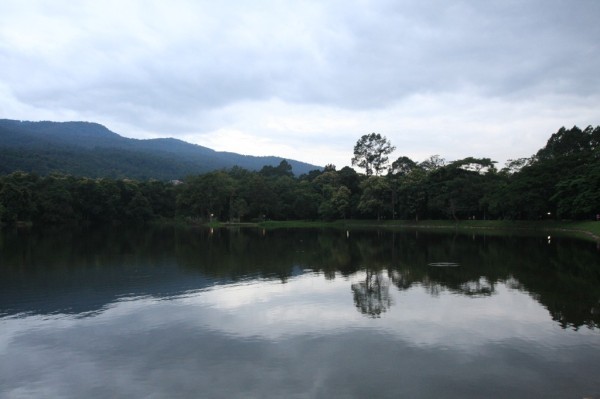 For a long time, I didn't want to leave.