Who is Krabi? Let's look at what Baidu Encyclopedia said first:
Krabi in southern Thailand is a tropical peninsula like heaven, surrounded by more than 30 outlying islands scattered sporadically, dotted with pearls. White and soft fine sand, warm and clear sea water, palm trees swaying in the wind, waterfalls flowing endlessly, wild animals shuttling everywhere, here everywhere poetic and picturesque, beautiful. Those who like rock climbing can even show their skills here. Krabi has many beautiful islands and strong local culture. Its rich vegetation and animal population are also well known.
Krabi Town is separated by Pangga Bay and faces Phuket Island to the west. The two places are not far apart. It takes only two hours by boat or car. Although there are many tourist attractions in both places, Phuket Island is like a lady in gold and jade, while Krabi is like a village girl who is not handsome and refined. What is rare is that the scenic spots around it are rich and concentrated, and convenient transportation is a good place for tourism and vacation.
Krabi City has a population of only 20,000 to 30,000. Not only is the folk customs simple, but the price is much lower than Phuket. If you compare hotels of the same grade, the charges here are only half that of Phuket Island, not to mention local products and seafood.
The best beach to eat in Krabi is Ao Nang Beach, which was first developed. Here, there are many stalls where fresh seafood can be eaten.
Krabi has many beautiful islands and national parks, the most famous of which is Phi Phi Island, where the famous movie "Beach" was filmed.
The water quality of Krabi is very suitable for diving, especially near the coastal islands. In addition to diving, Krabi is also loved by modern Spider-Man-there are said to be 460 rock climbing routes here. The limestone cliffs on the Na Mao coast of Panya are the most ideal place for rock climbing, and many professional companies provide rock climbing facilities and training.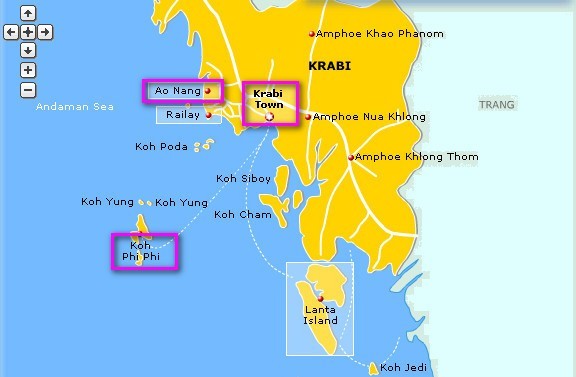 Travel Tips
1. If you are good at English, Thailand's self-help tour is more convenient and safe than that in China. Thais on the island are kind, honest and helpful. As long as you are good at communication, you can certainly have a good time.
2. Try to bring US dollars in cash. The exchange rate of RMB is very low. In some places, there is no RMB quotation at all, or Thai baht is used.
3. Remember to find a waterproof bag for underwater shooting, otherwise you will regret your whole life.
4. Thailand's mosquitoes are too severe. You must bring anti-mosquito liquid. I returned home for a week and the bitten place is still itchy.
Krabi is like a village girl who does not apply fine and handsome powder.
This sentence is the best portrayal of Krabi. It is not commercial here, it is simple everywhere. Even hotels or tourist salesrooms give you a special feeling of kindness.
The journey of Krabi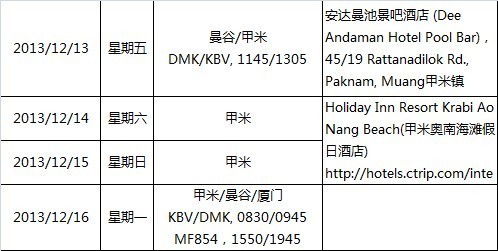 The time was too short. I met a family of Chinese tourists, a couple, the woman's parents, plus a son, and five of them traveled on AirAsia. They said they would stay in Krabi for 2 months, 2 months, 2 months! ! ! What a concept! ! ! Envy to speechless.
So if you have time, stay in Krabi more. You can do nothing, sleep until you wake up naturally every day, then go shopping, go to the beach in a daze, watch Bikini beauties, climb mountains and step on the waves. There is no more comfortable life than this.
Arrive on December 13, 2013 and stay in Krabi Town.
It takes about 40 minutes from the airport to Krabi Town. Take a shuttle bus, 90 baht per person, and take a taxi, 350 baht. It's just that shuttle bus needs to wait for a while, then when it arrives at the assembly point in Krabi Town, it will put you down first, continue to go to Onan, and then change cars to take you to the hotel, which is also very convenient.
The driver will help you carry your luggage to the car.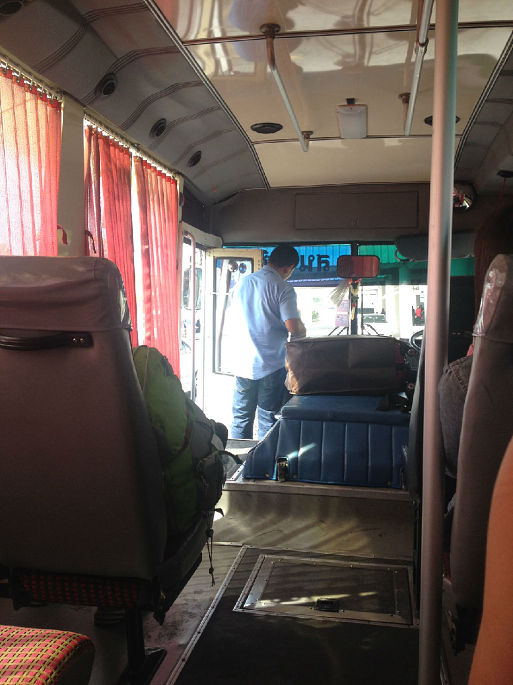 Hotel: Dee Andaman Hotel Pool Bar)
Booking is on special offer, 360-night queen bed room with small balcony, which is very comfortable. The hotel also has a swimming pool, but the swimming pool is closed at 8 pm.
The room hasn't been cleaned out, so take a walk around and take photos by the way.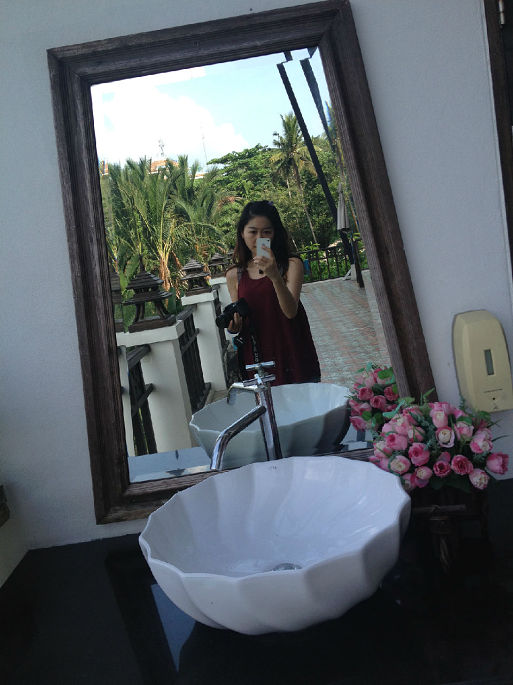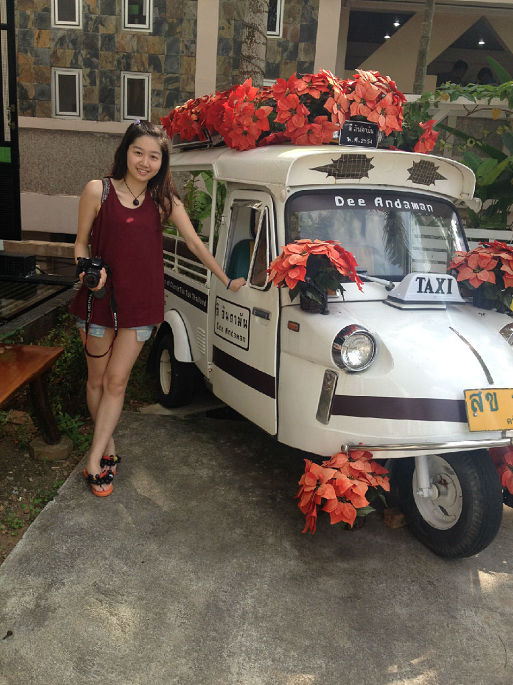 A person's room is very pleasant, but the lights in the room are very dim at night and there are few TV channels.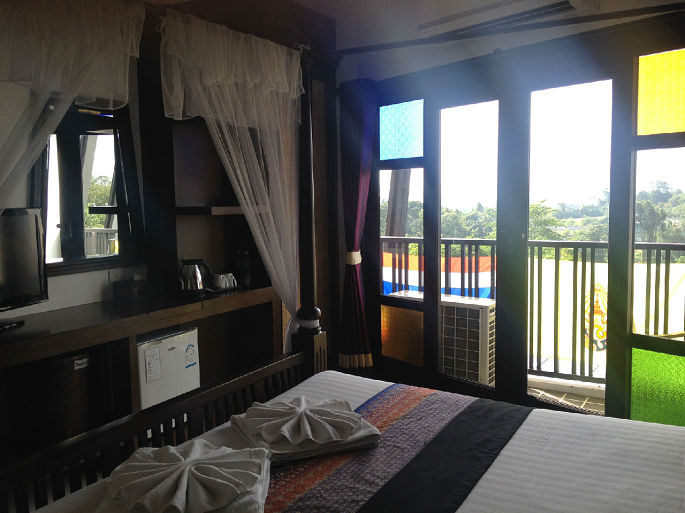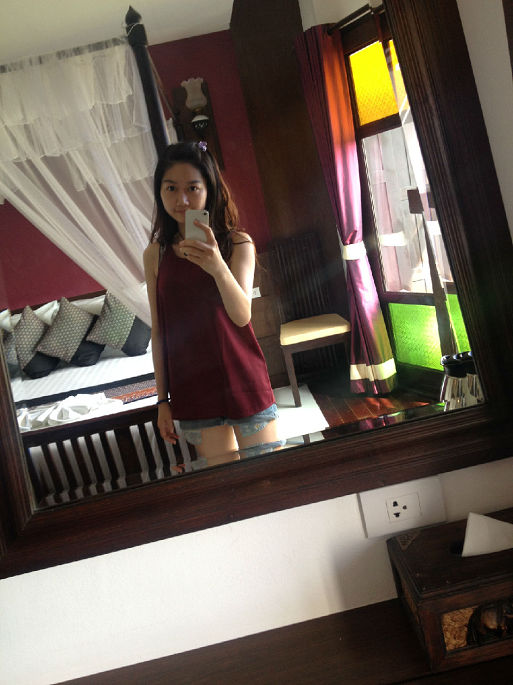 WiFi is available only in the public area of the lobby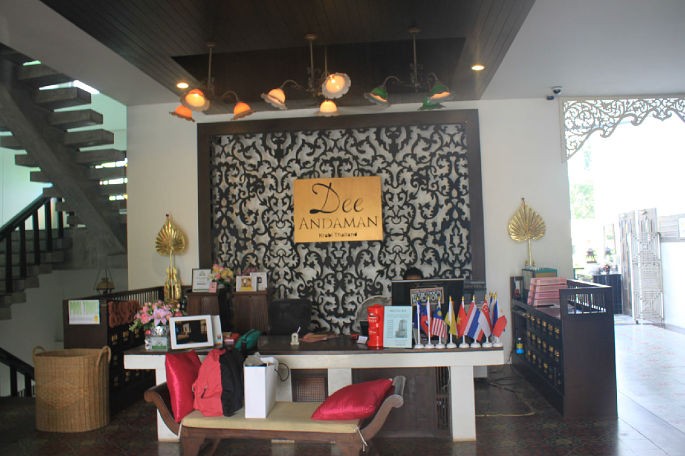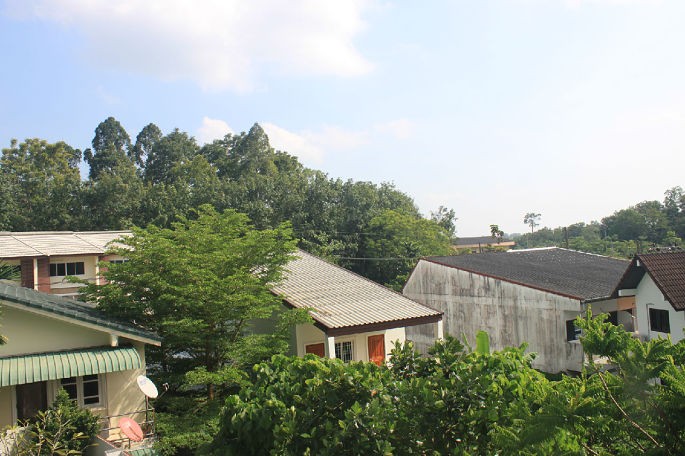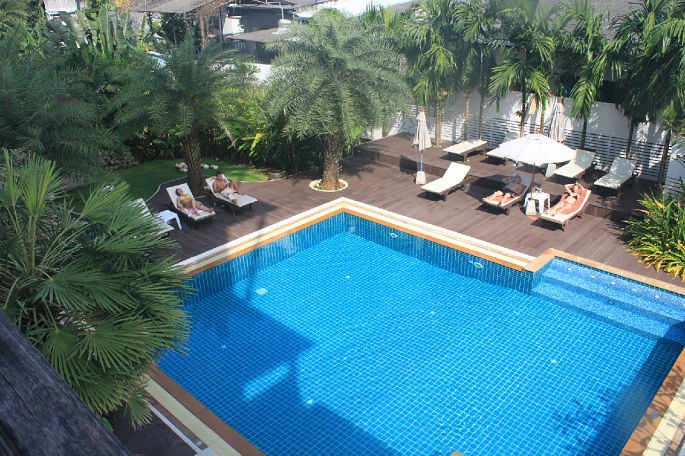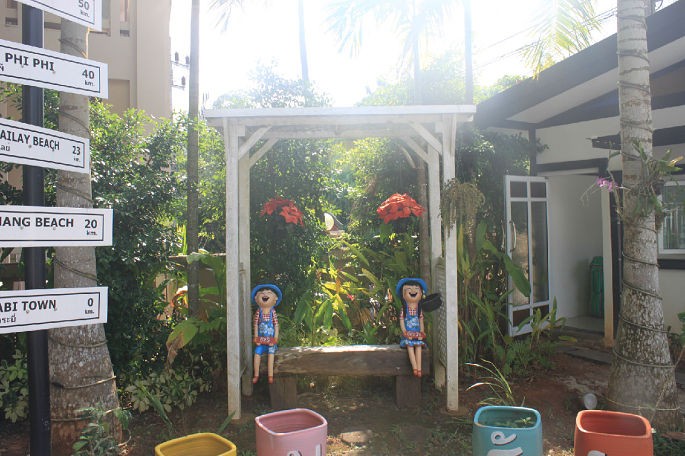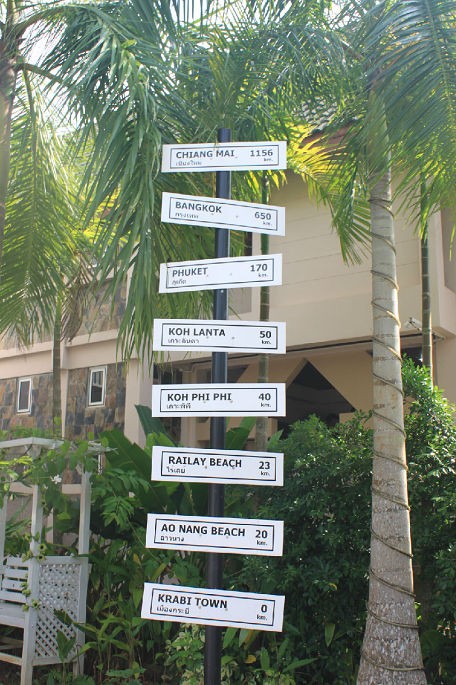 It is especially Thai-style.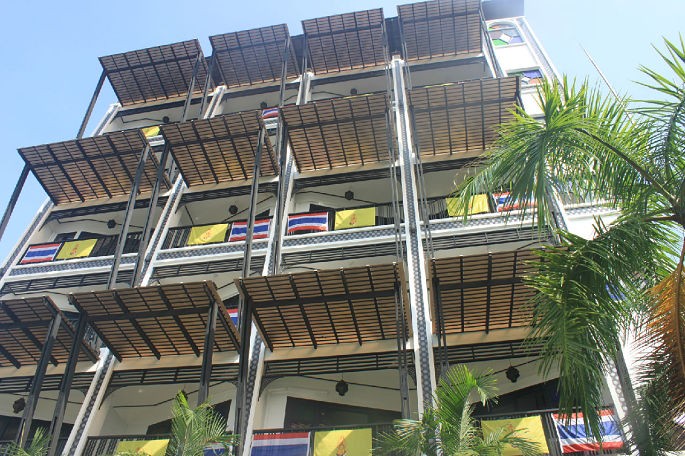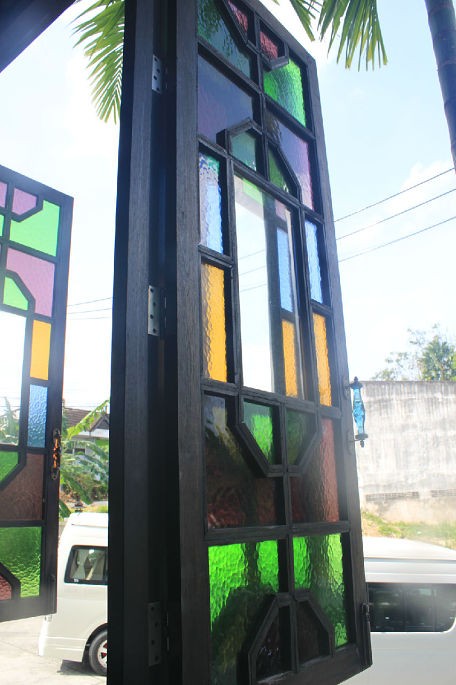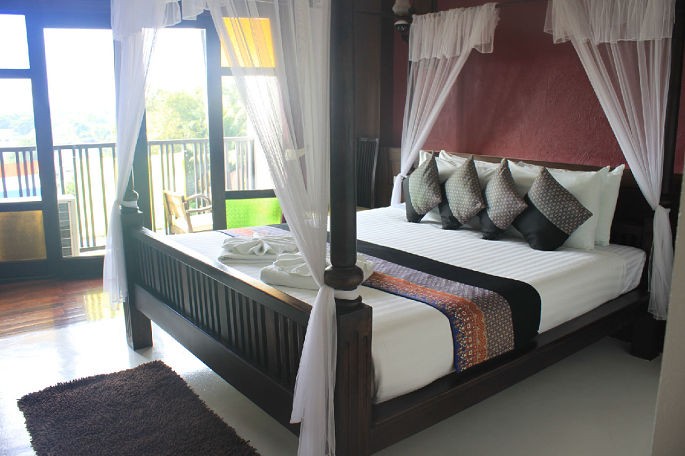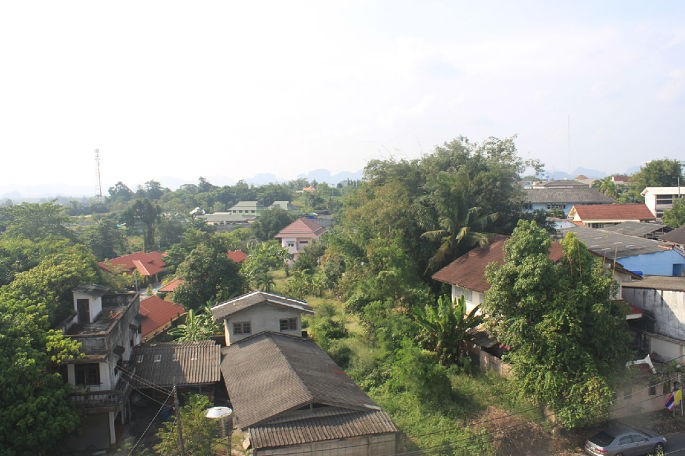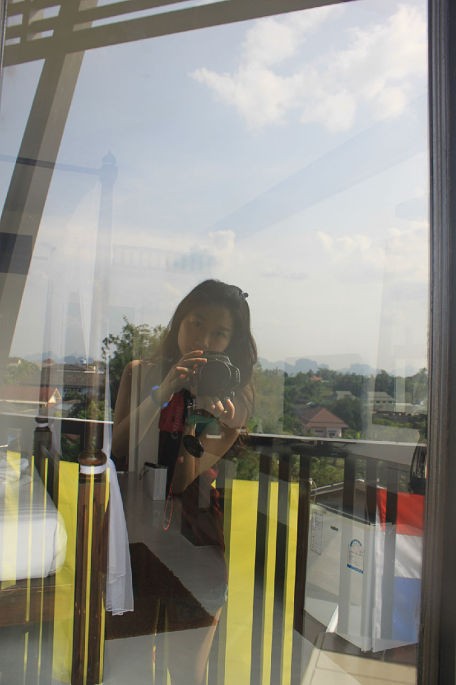 In the evening, I had dinner in a Thai restaurant and had two friends whom Krabi had just met. Taste authentic Thai cuisine and Dongyingong soup is delicious. It is said that this is a shop that many local people will patronize, and few foreigners know about it.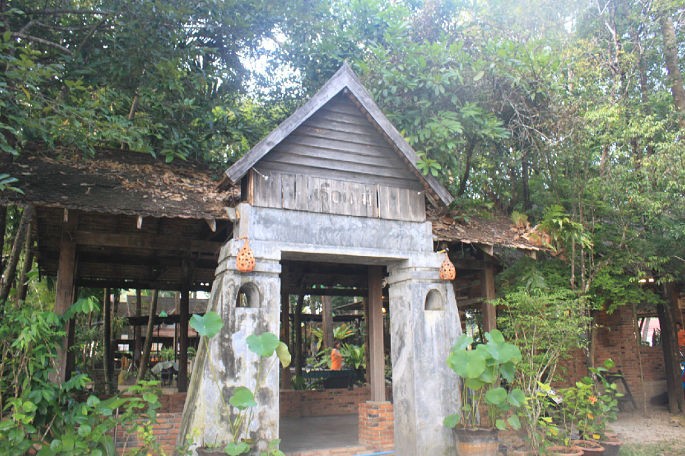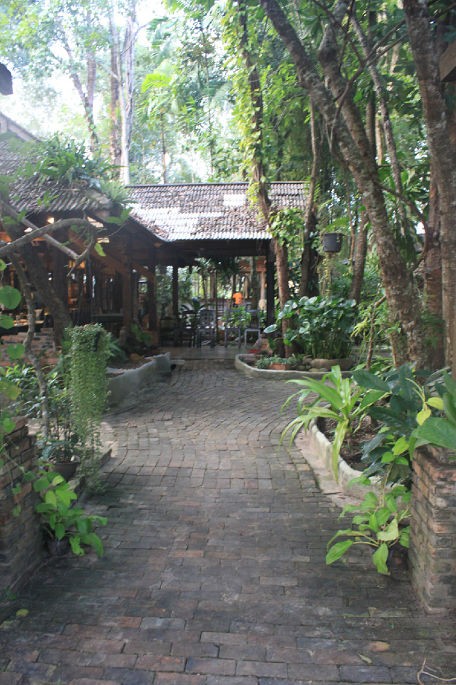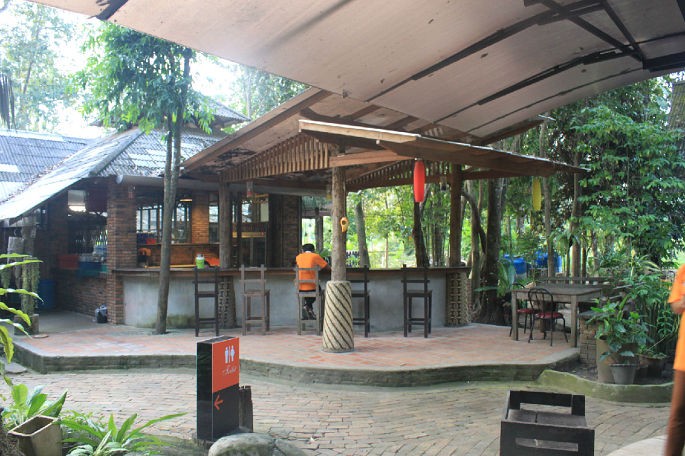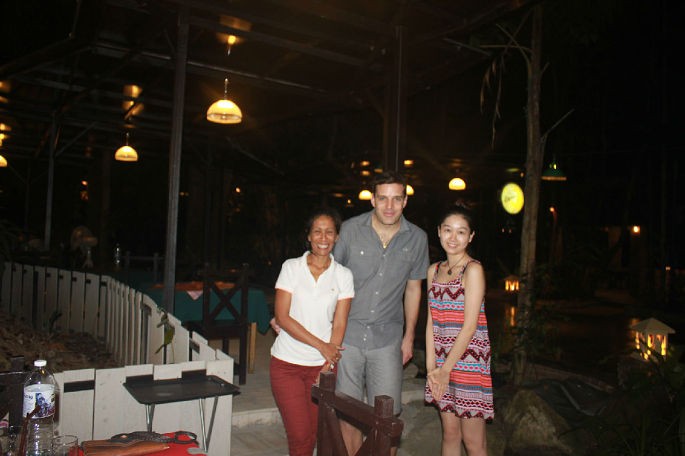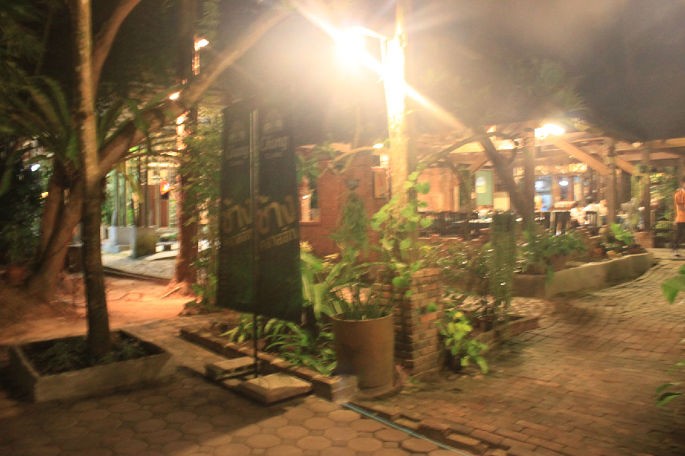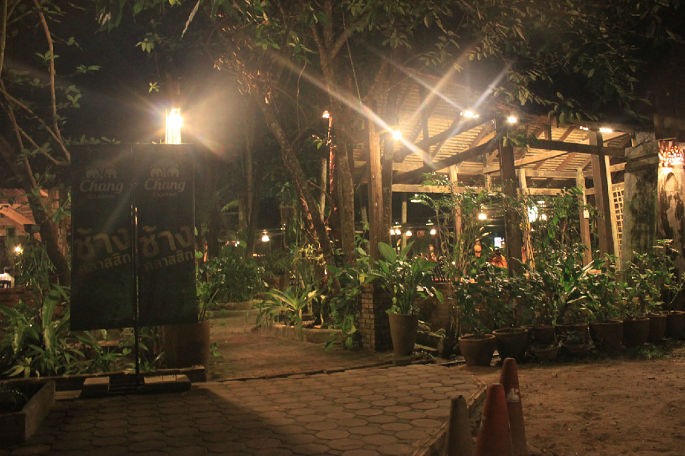 I stared at the gecko in the toilet for a long time. He did not move. I thought it was fake. . Who knows, when I'm done, he's gone. . .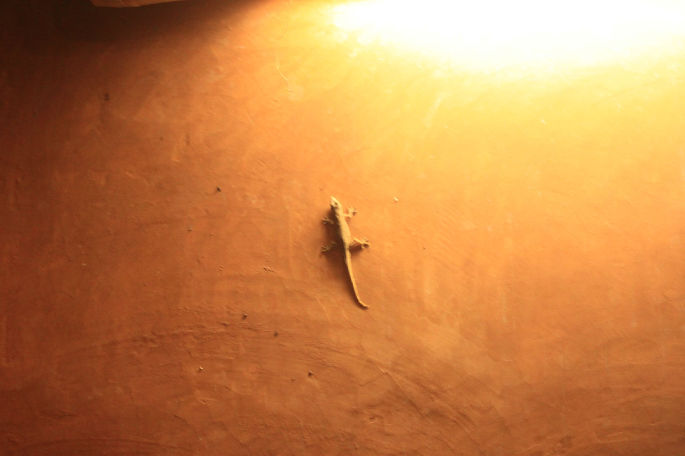 The reason for posting this one. . Because I went to the wrong men's room. . Fortunately, there was no one that night. . My thinking still stays in the domestic farmhouse entertainment, often the toilet does not distinguish between men and women. In Thailand, I have a particularly good impression, that is, no matter where the toilets are, they are very clean, with toilet paper and no peculiar smell. People still attach great importance to this aspect of hygiene ~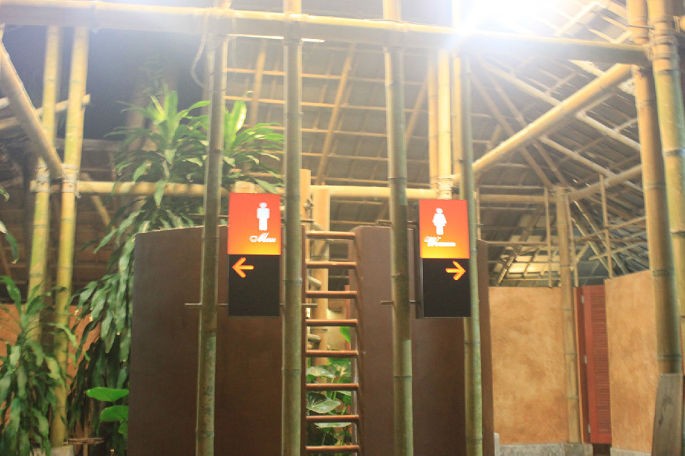 I ate too much and went out to visit the night market in Krabi Town.
Who knows this fruit?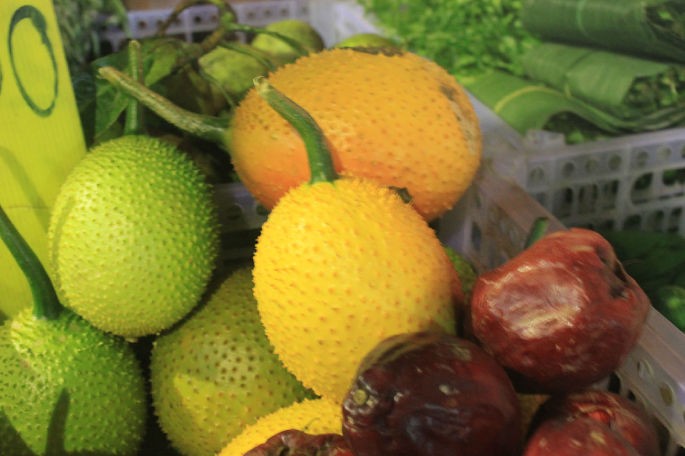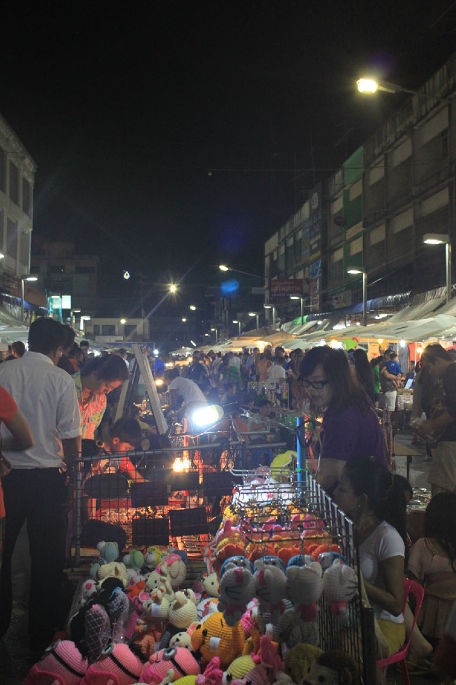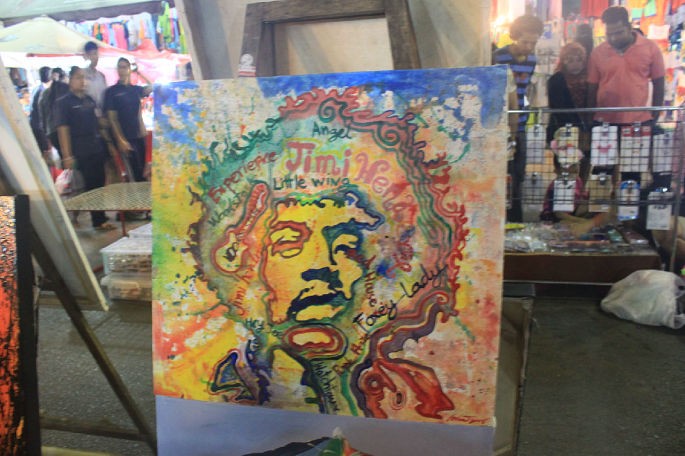 The small basin friends are performing musical instruments. It seems that they are all disabled and work on their own.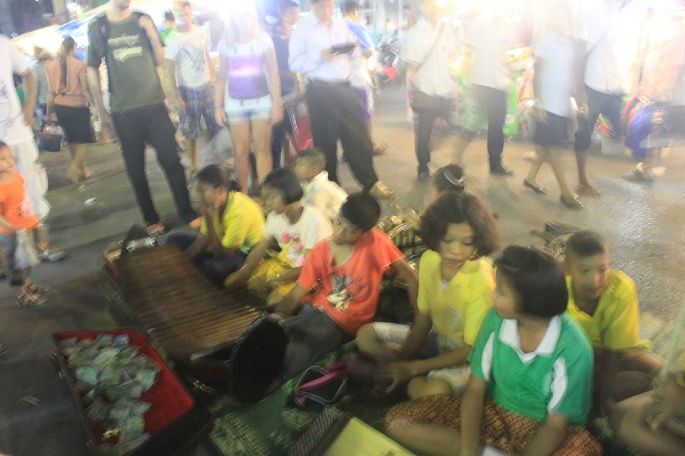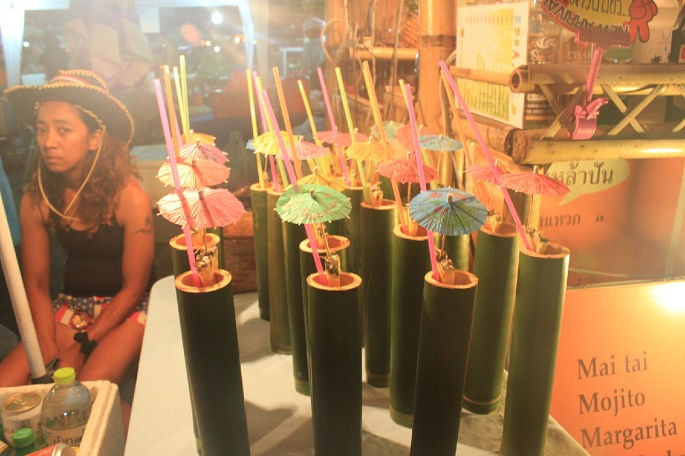 Spiderman!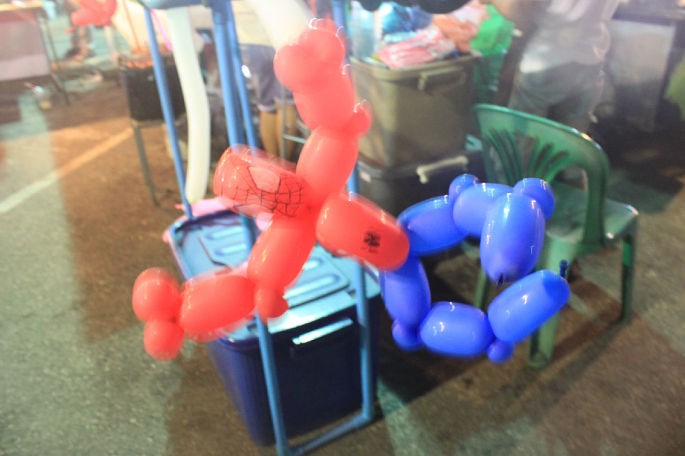 There were also people singing on the stage.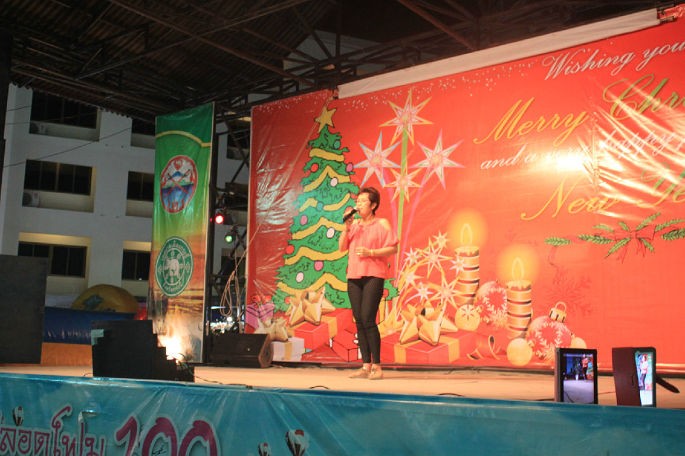 Mini pineapple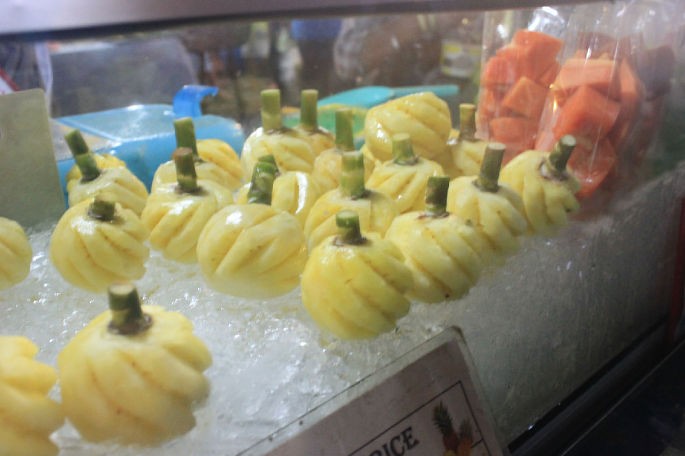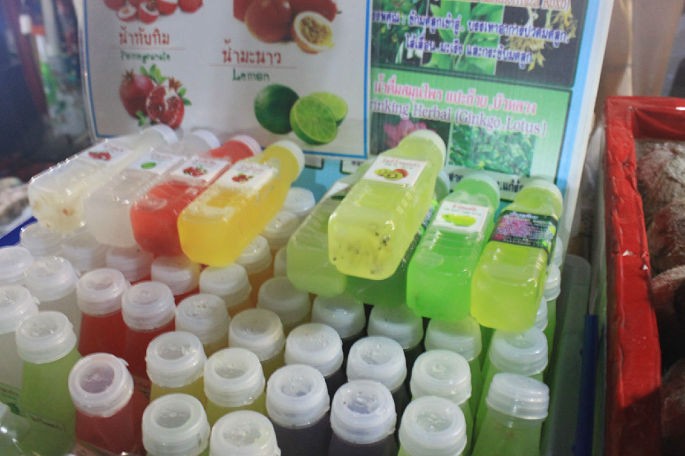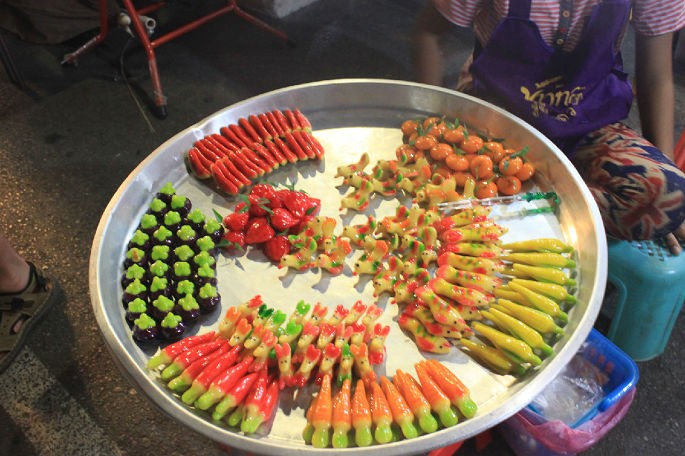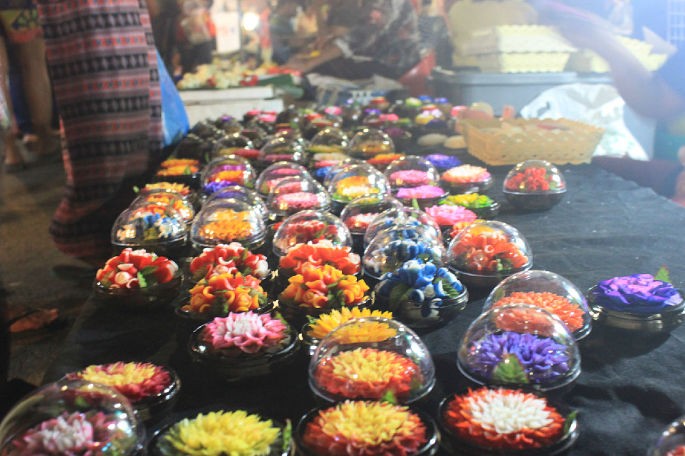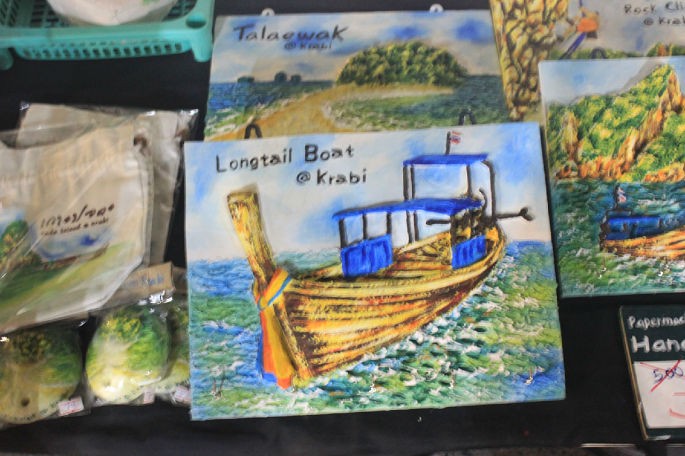 Return with a full load, planning to return to the hotel to destroy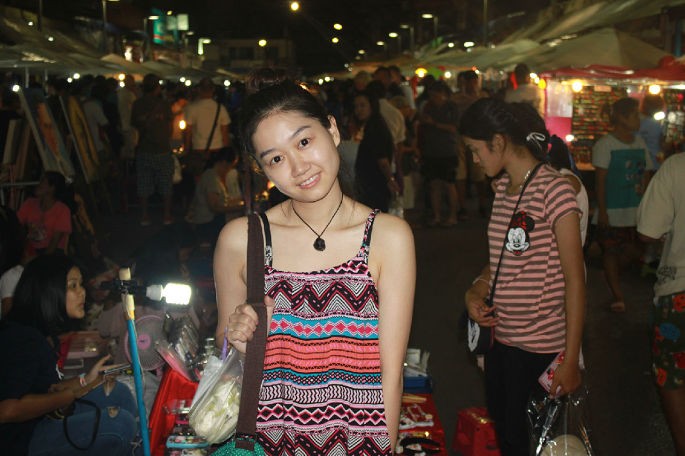 12-14. Before going abroad, I booked an ElephantTrekking from the website of going abroad (www.chuguoqu.com).
(http://www.chuguoqu.com/line/product-2327), 2 hours, 8: 30 a.m., the driver came to pick me up. Pull all your luggage and when the trip is over, take me to the hotel in Onan. Even the travelling expenses to Onan are left, hoho ~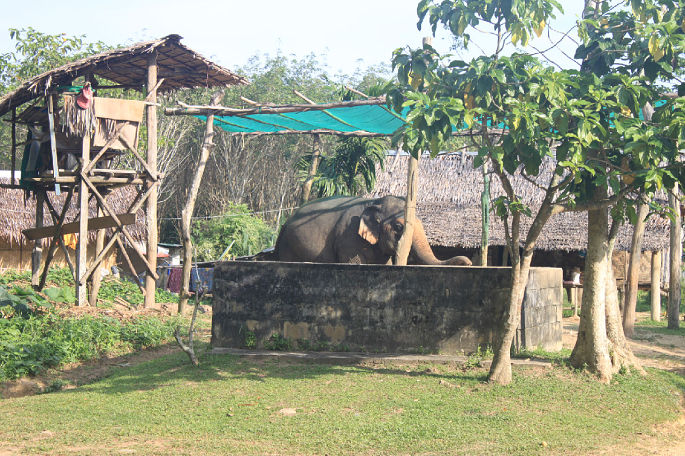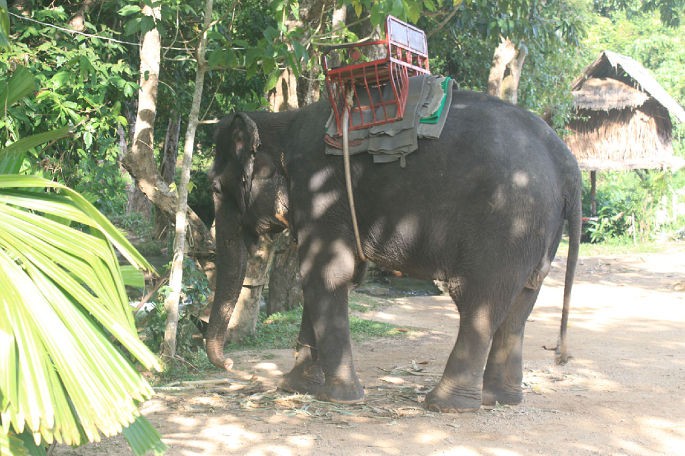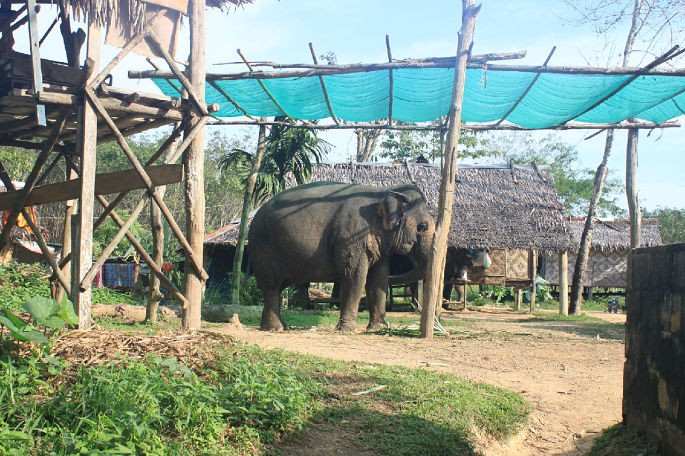 At first, I only dared to stand so far.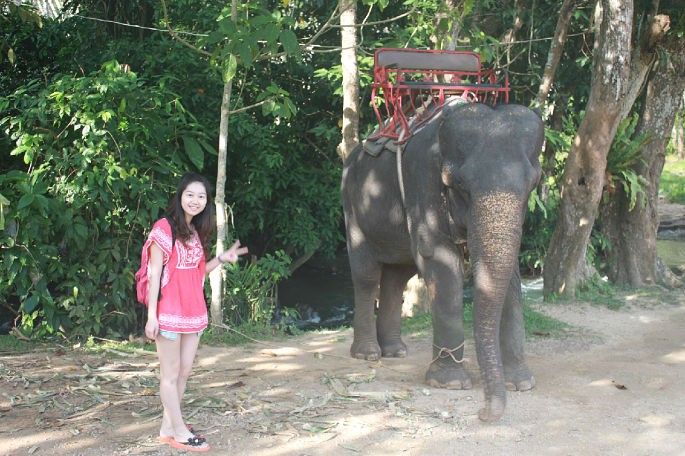 The following is a large number of pictures of riding elephants. This is a village where elephants are raised in an era. Elephants are like their family members. Elephants take five baths and sleep for five hours every day. This special way of riding gives villagers extra income. However, they will never beat or scold their family members and will always take care of them carefully. My elephant lady was indeed full of temper. As soon as she went out, she was unwilling to leave. All kinds of cheating, begging for bananas, and begging for nothing, as long as she searched the grass everywhere for food. So guide simply came down from the elephant and took various photos for me.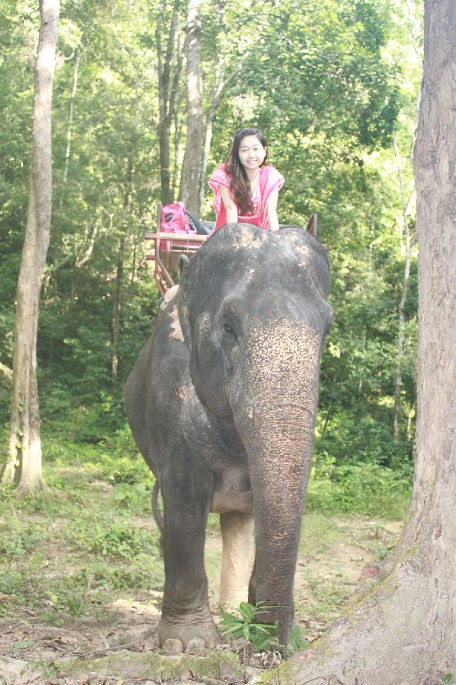 Simply get down from the seat and put all kinds of pose on the elephant's broad back.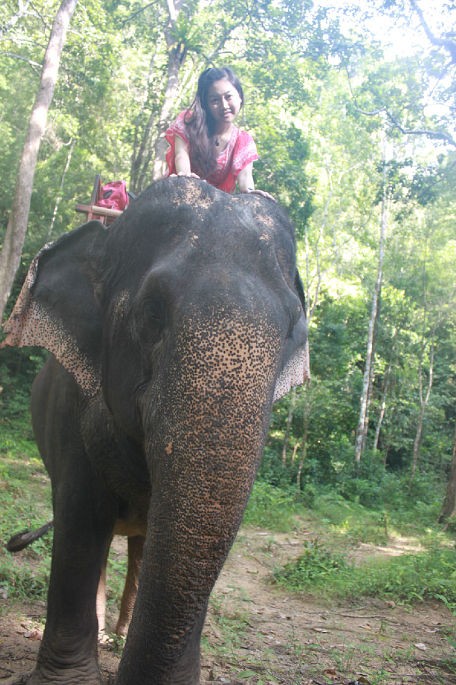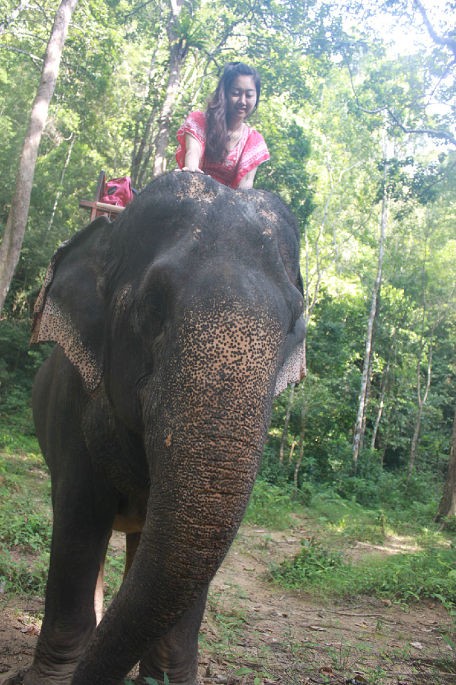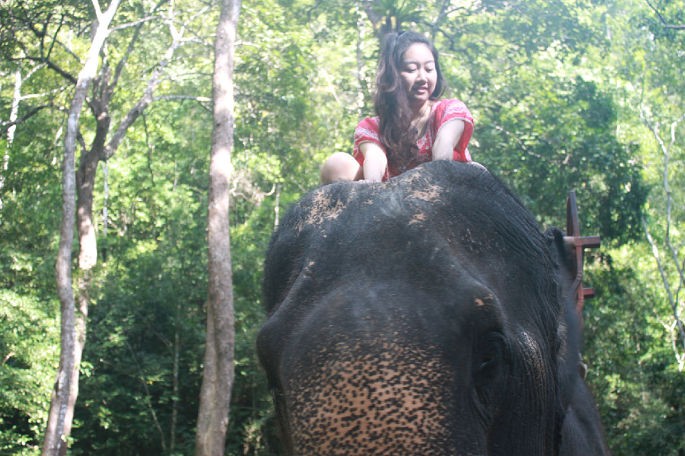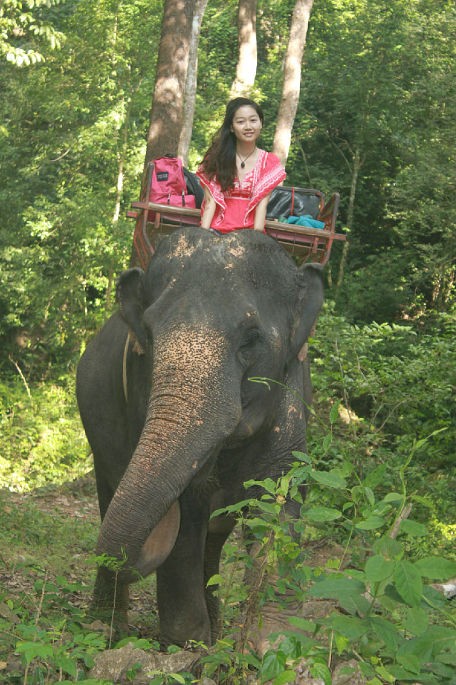 Look, she is looking for food. . .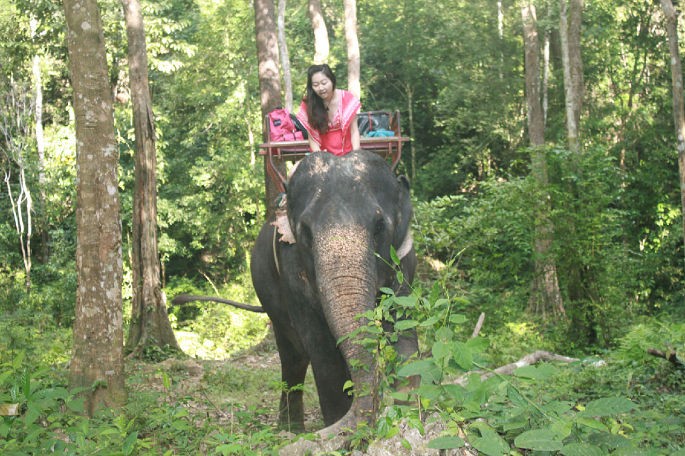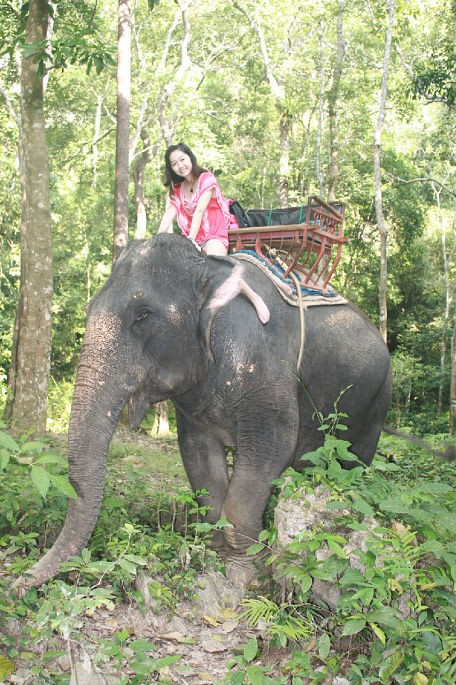 Feed her leaves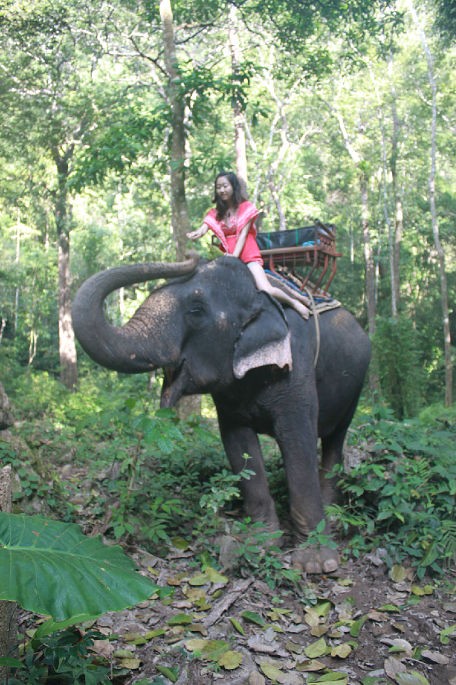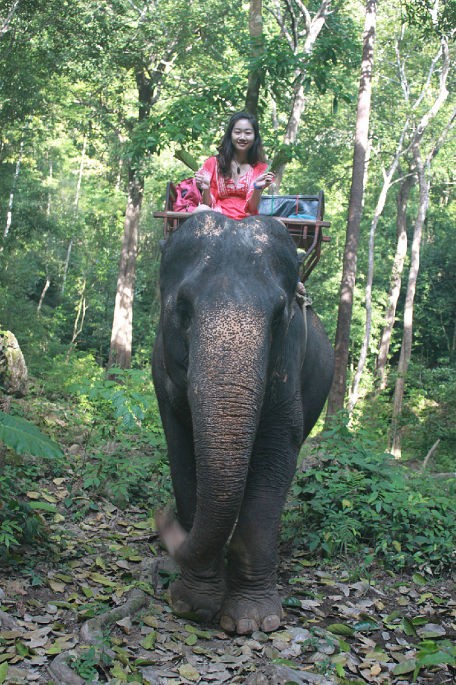 My little green frog is on the scene again.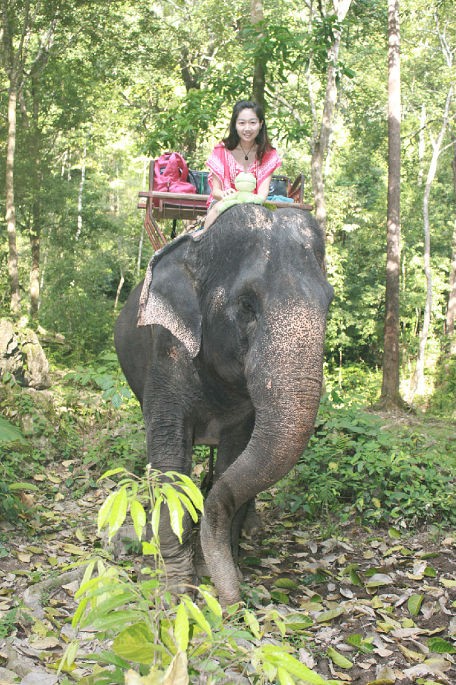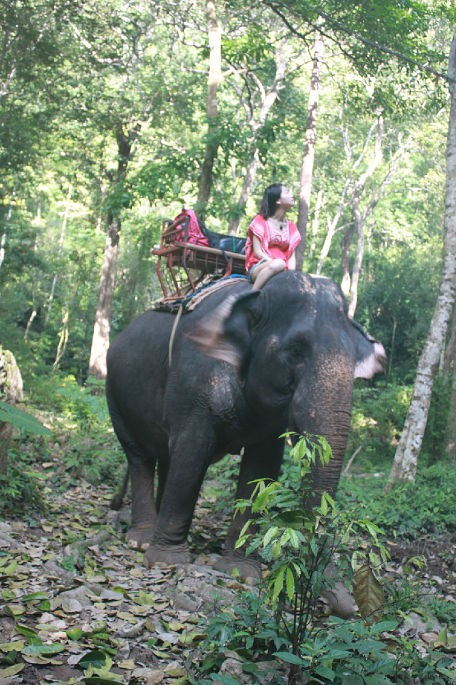 19-year-old guide. . Only 19 years old! ! !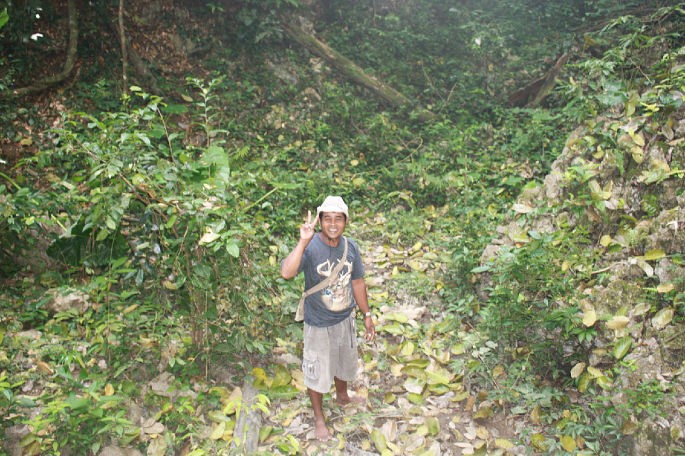 Mantis found on elephant hair, what a harmonious world.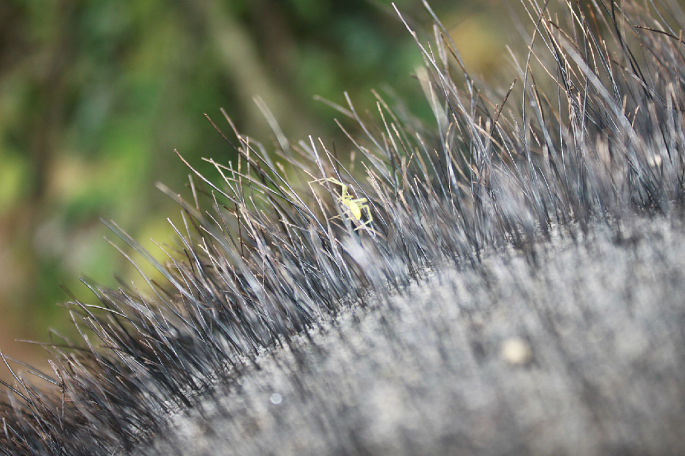 I'm rummaging around, this little glutton.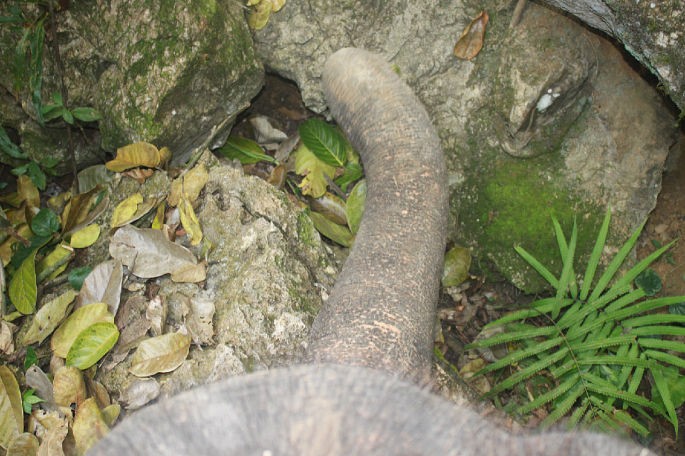 Began to be attacked by mosquitoes. . . Be sure to bring mosquito dew. . .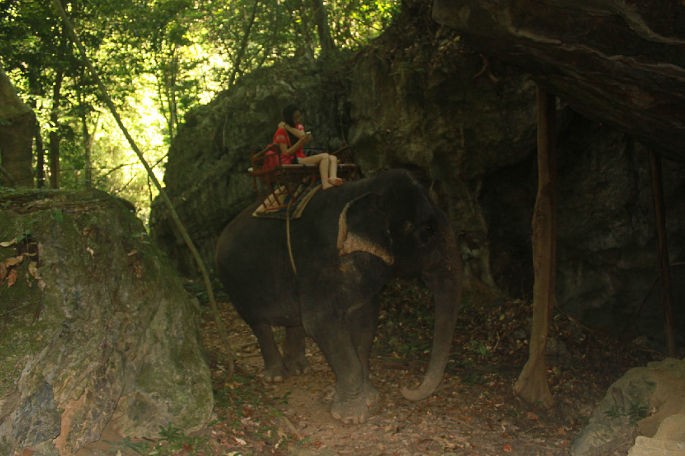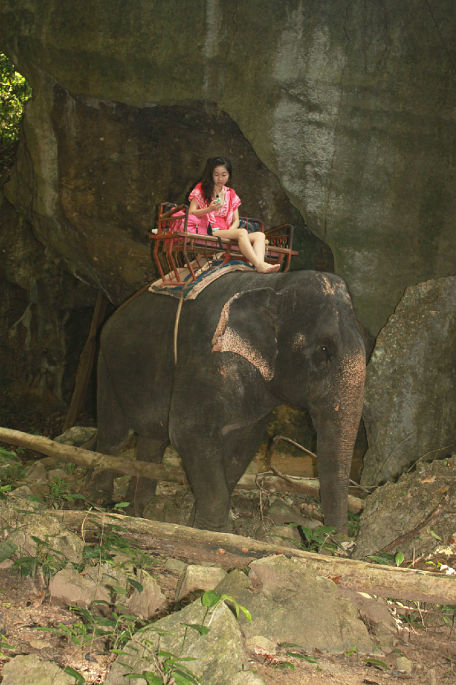 I started to make boring phone calls, and I blamed this food for being high.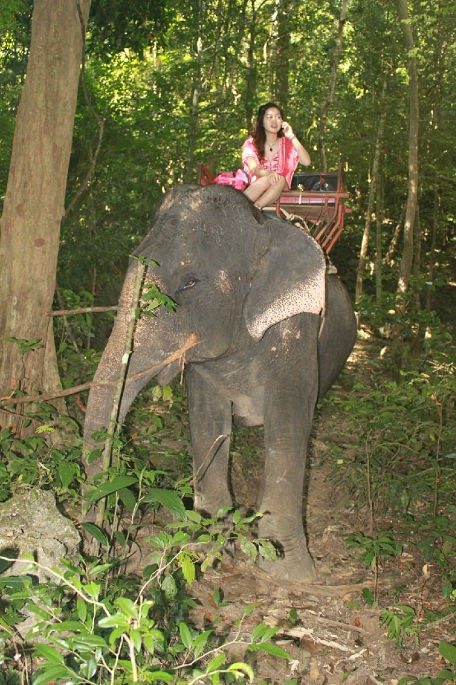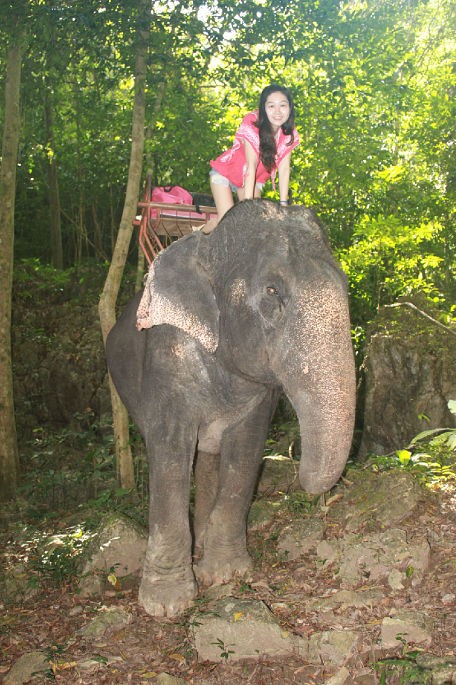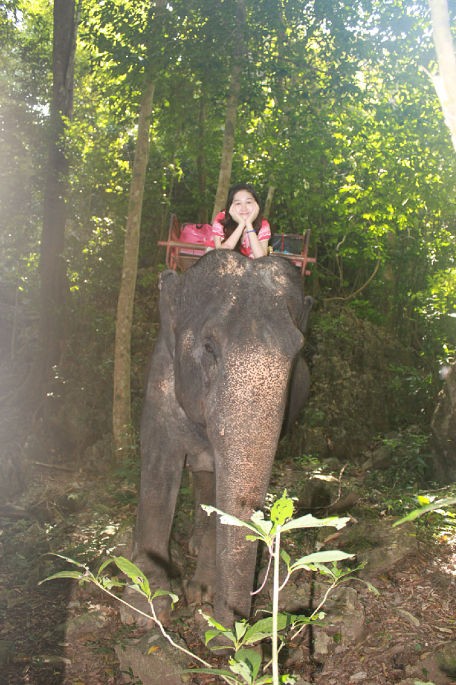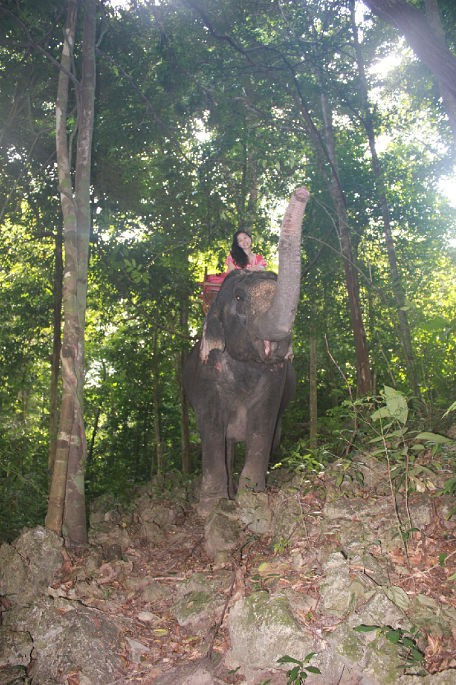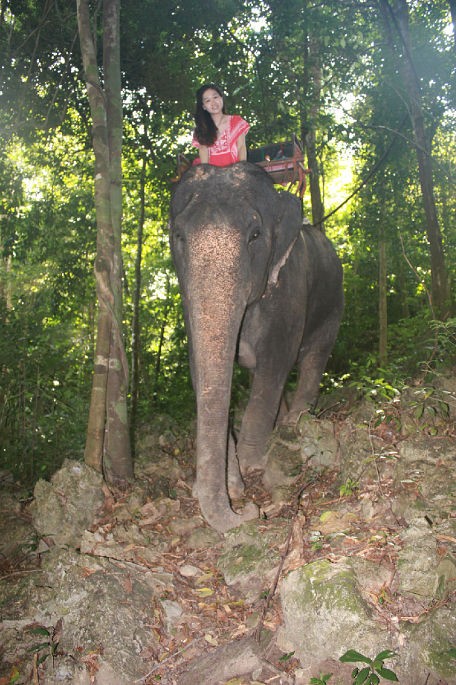 Looking up, you can see tens of meters of big trees in the sky.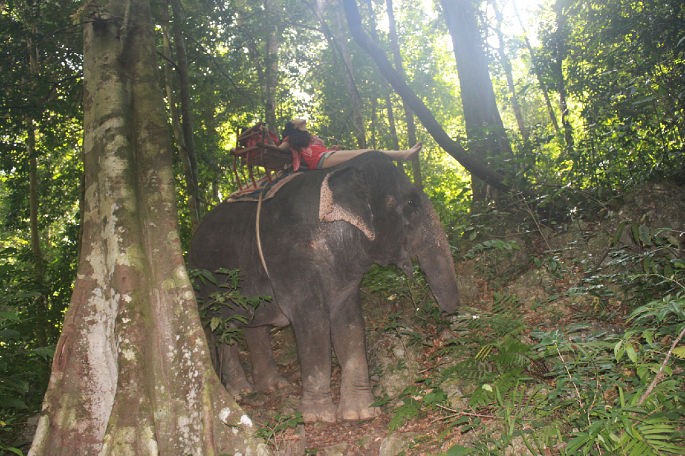 Other people's elephants. . Seemingly older, why do you have purple dots on your body? So far, we have not understood it.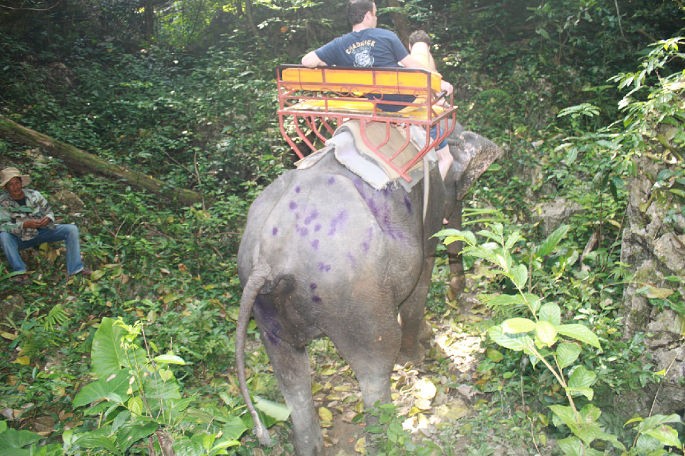 After riding the elephant, you can finally be rewarded with bananas.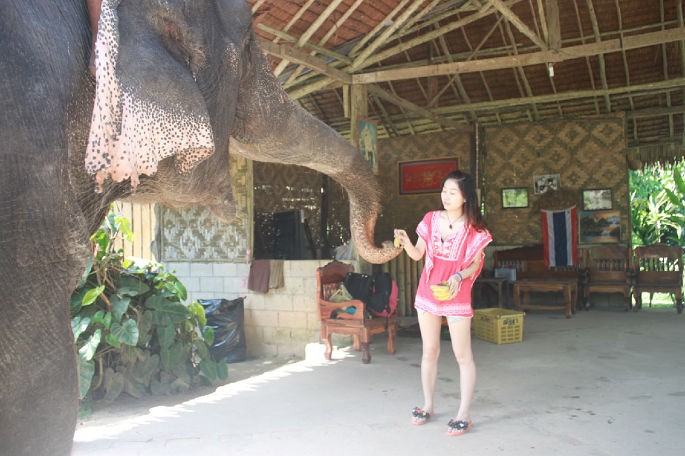 The small houses in the village began to visit.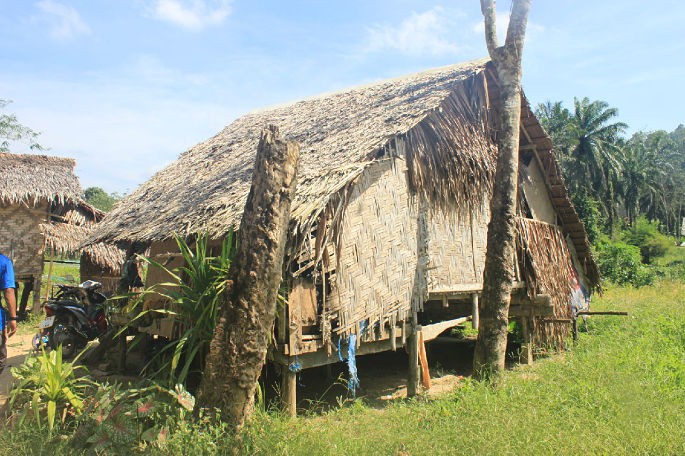 Guide, who took photos for me and showed me around the village, I'm sorry I can't remember your name. I'm really enthusiastic. I took photos for me and brought me to dinner at noon.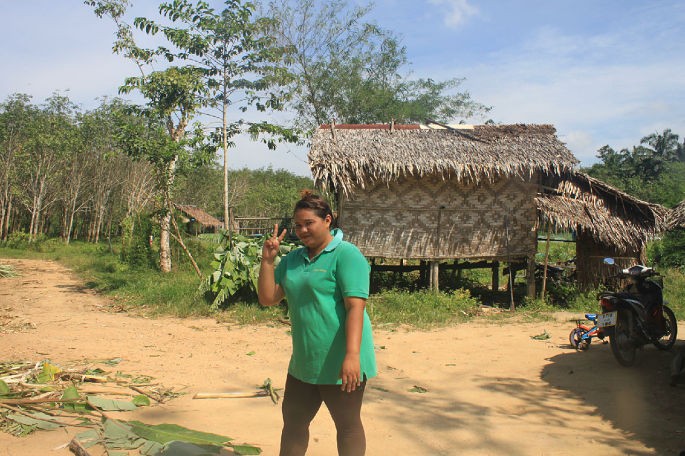 Banana leaves eaten by elephants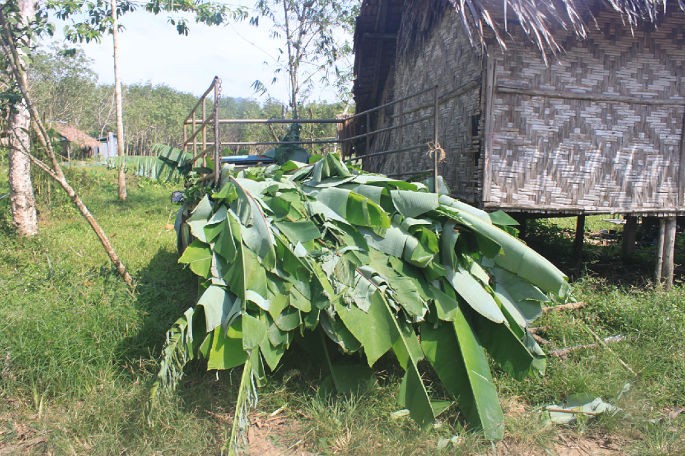 Ponds in the village can raise fish.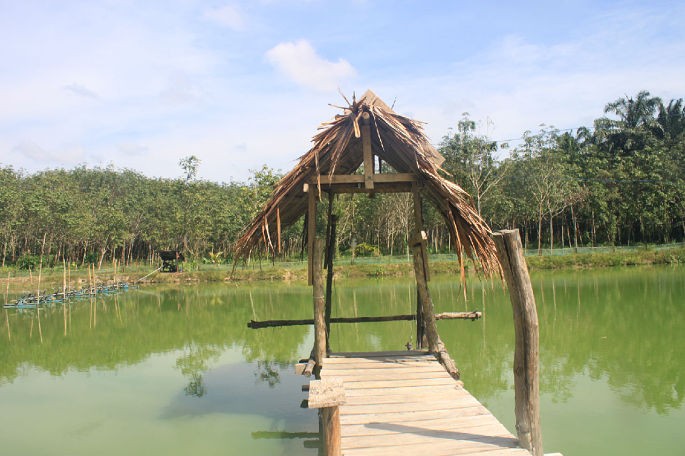 Rubber tree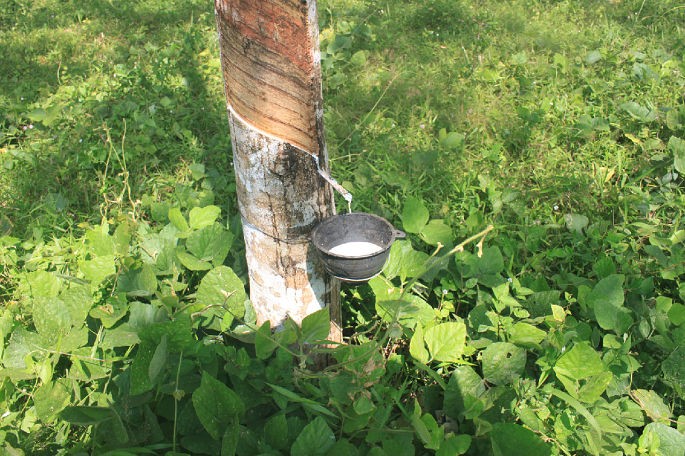 Ma Ma took her little basin friends to take a bath. This is the river on which they live. The laundry, the bath and the dishes are all here.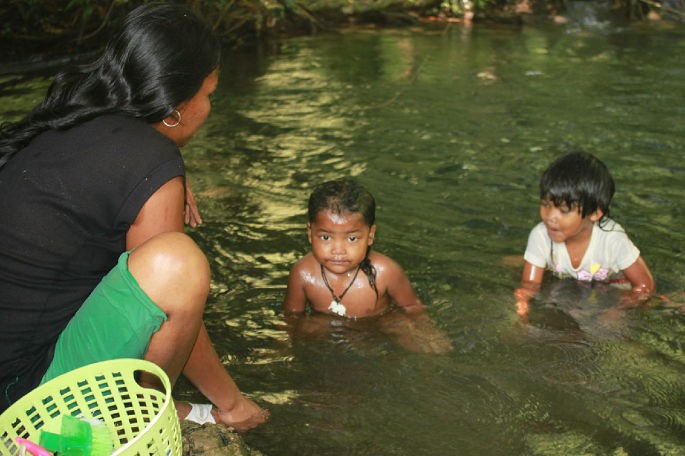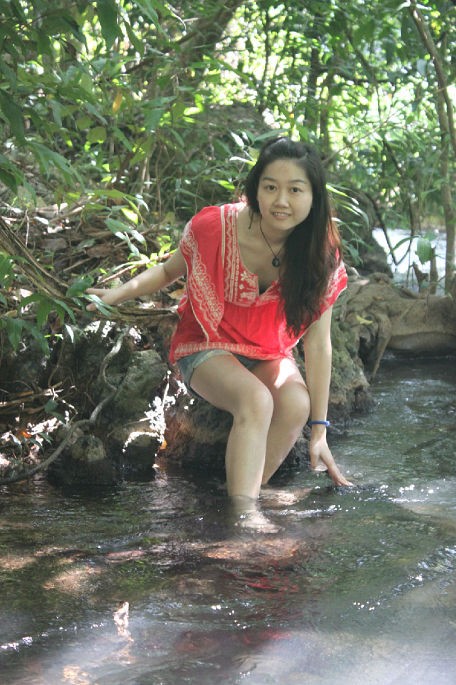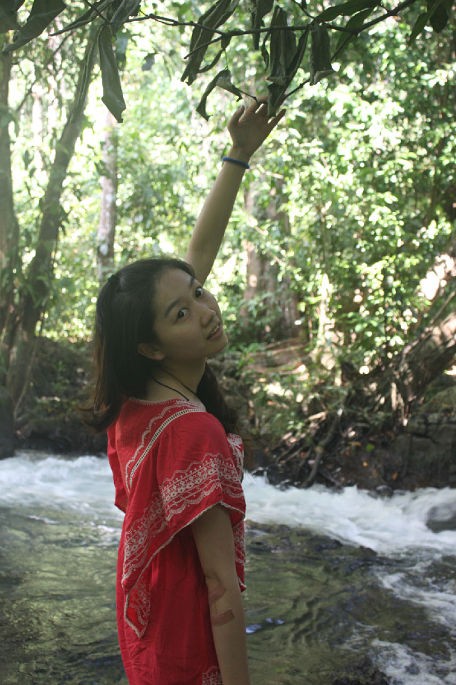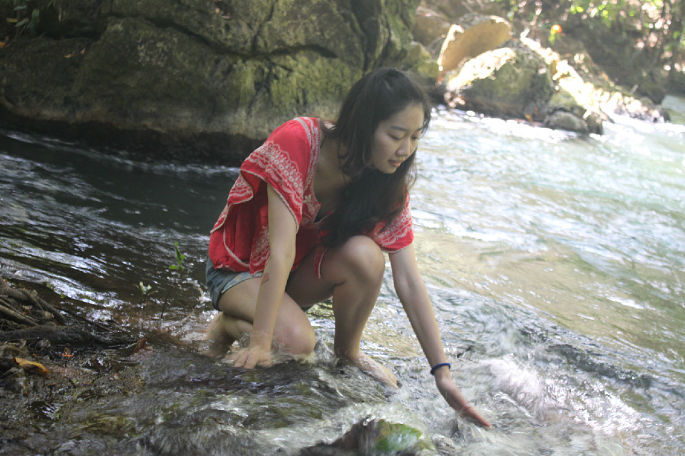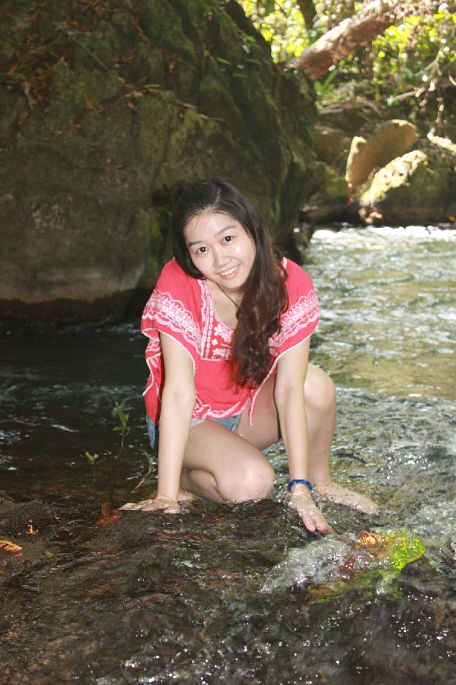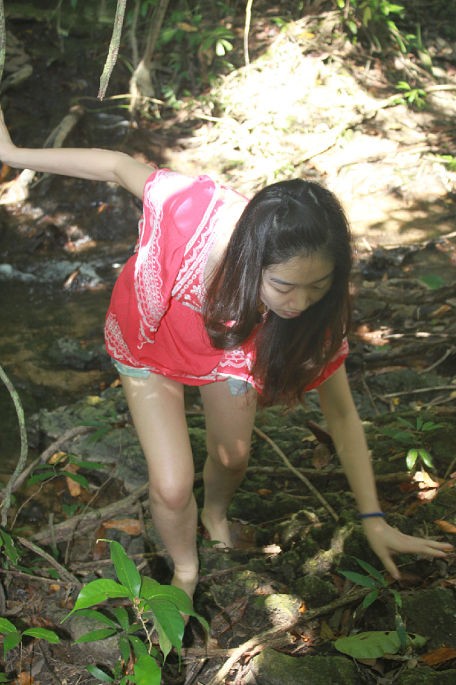 Little basin friends who are playing with little crabs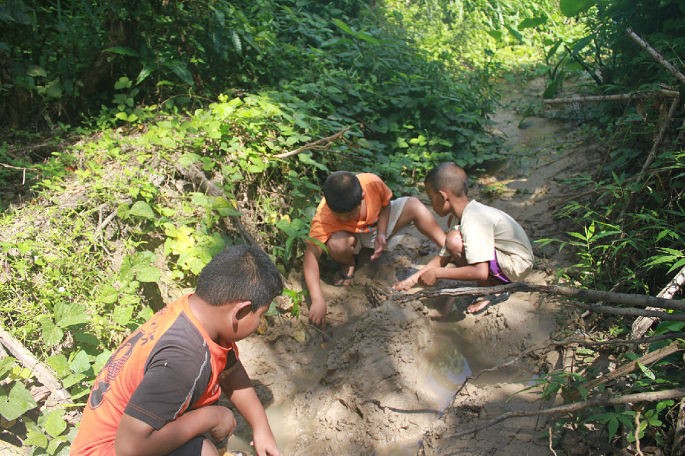 My little basin friend has been staring at me.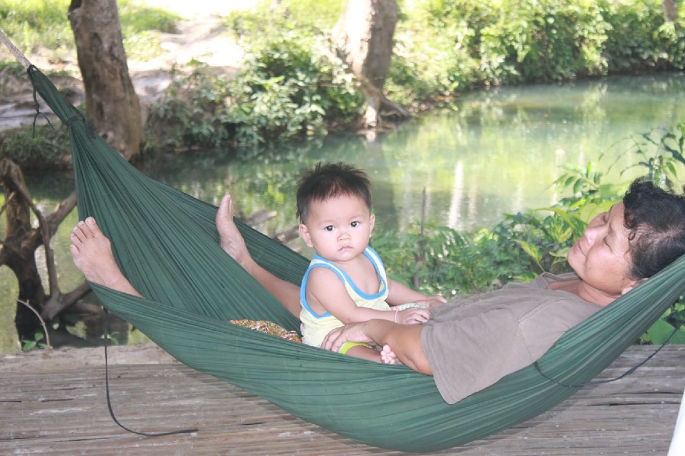 At noon, a wonderful restaurant, like his name, was like entering a tropical botanical garden.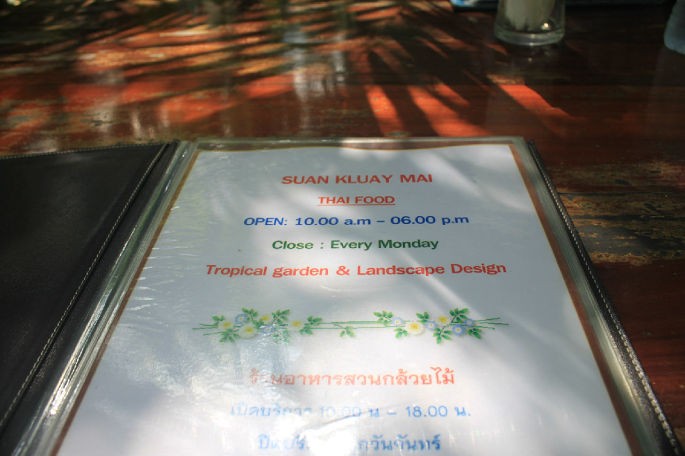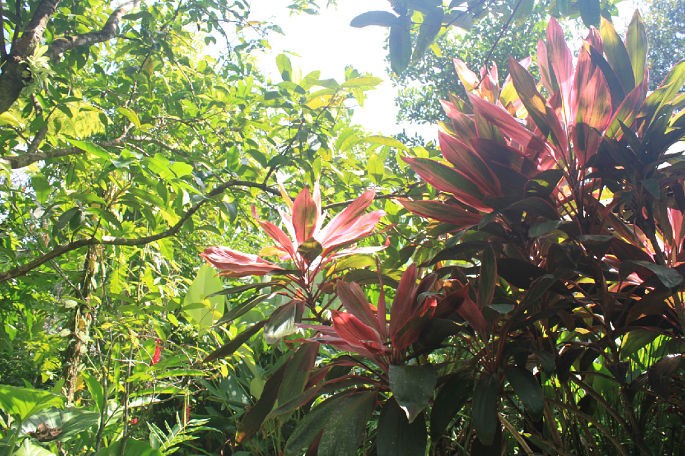 Dundun Dongyingong Decoction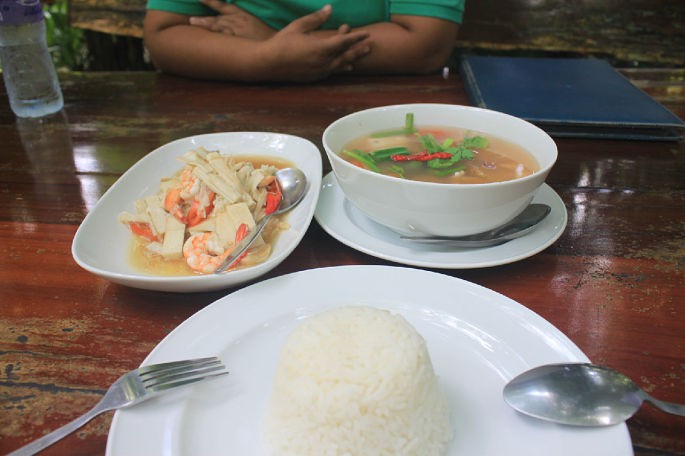 Holiday Inn Resort Krabi Ao Nang Beach
Thanks also to the sponsorship of the Youduo Prize-Holiday Inn for its 2-night stay. This hotel is really great!
Located on the white beach of Ao Nang Beach on the coast of Thailand, the hotel is a spectacular boutique resort hotel with rooms leading to a large free-form swimming pool. Surrounded by stunning tropical views, the Holiday Inn Resort Krabi hotel features deluxe rooms with private terraces.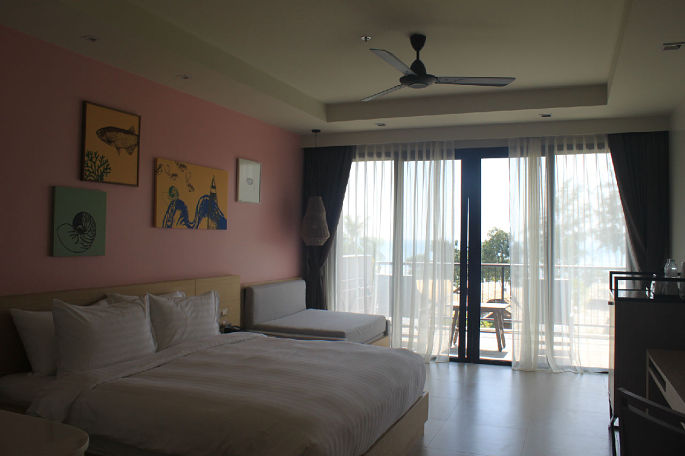 Unbeatable beauty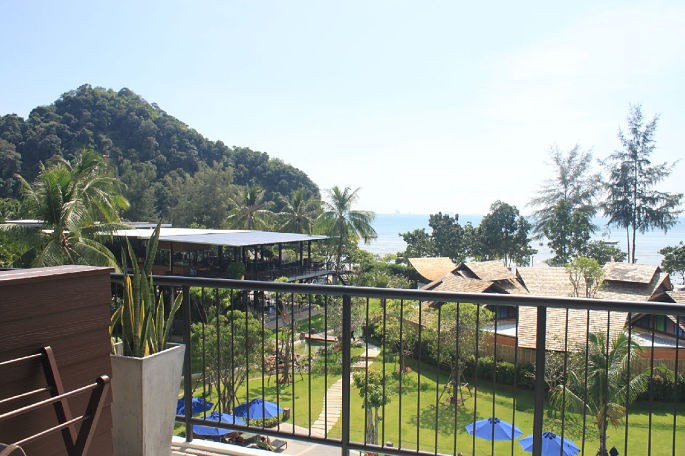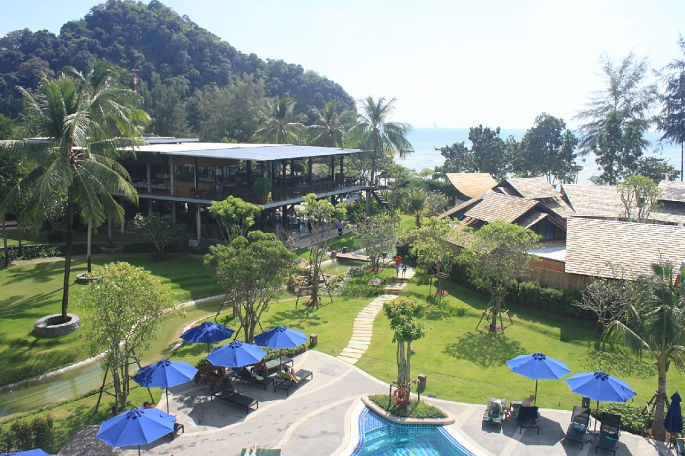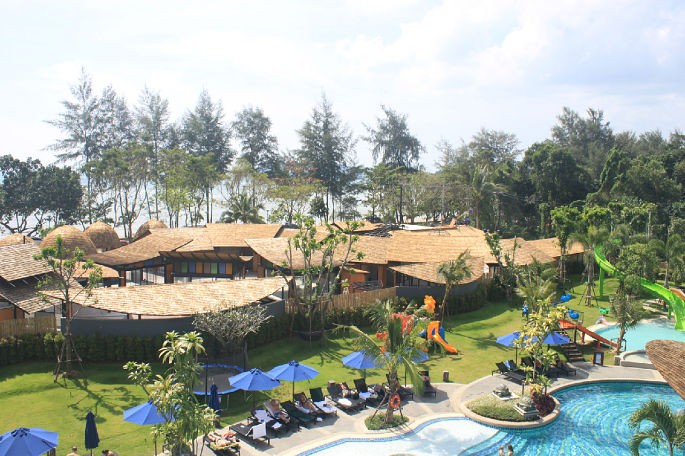 The pool closes at 8 p.m., but. . I still went into the water and played secretly.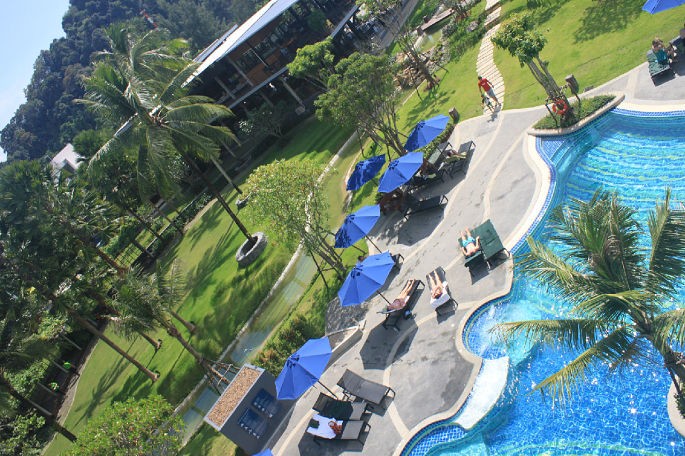 Tripod selfie. . Overexposure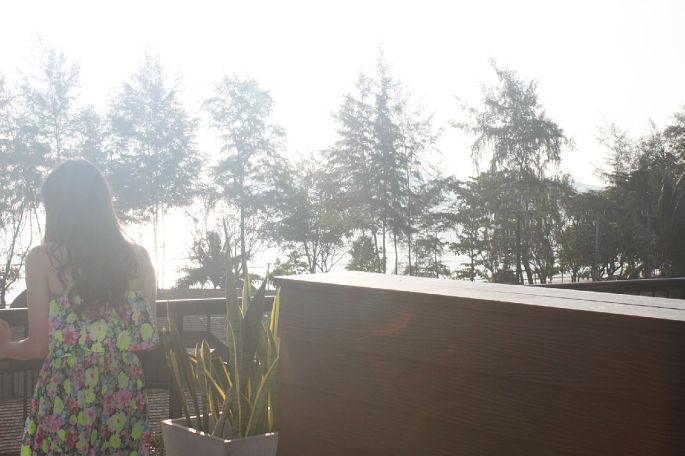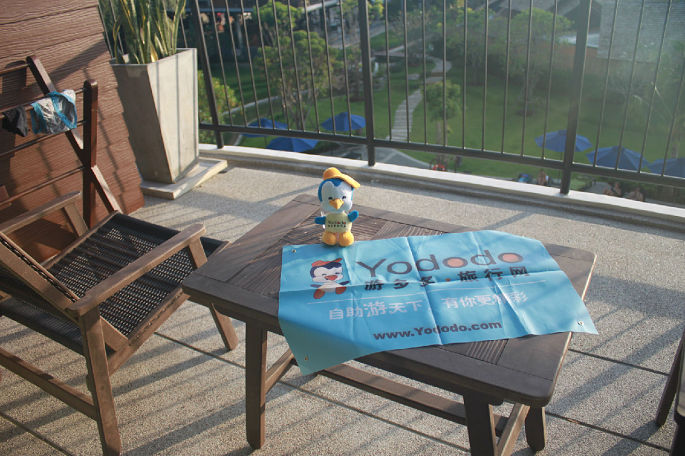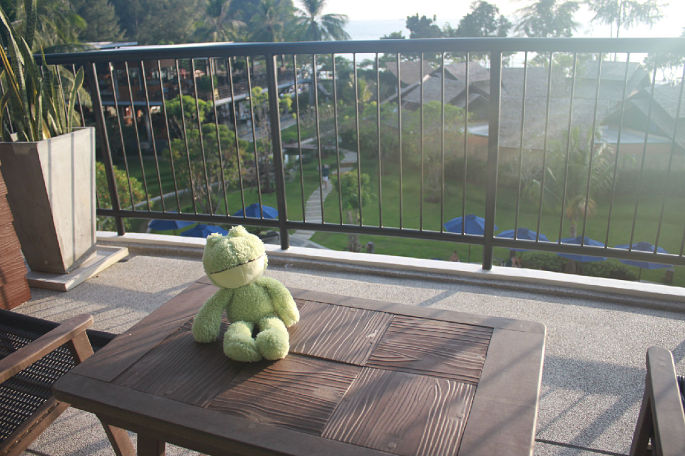 Another pool in the hotel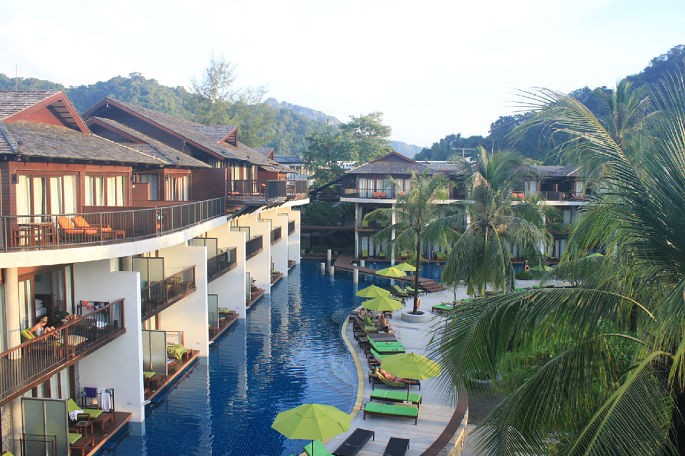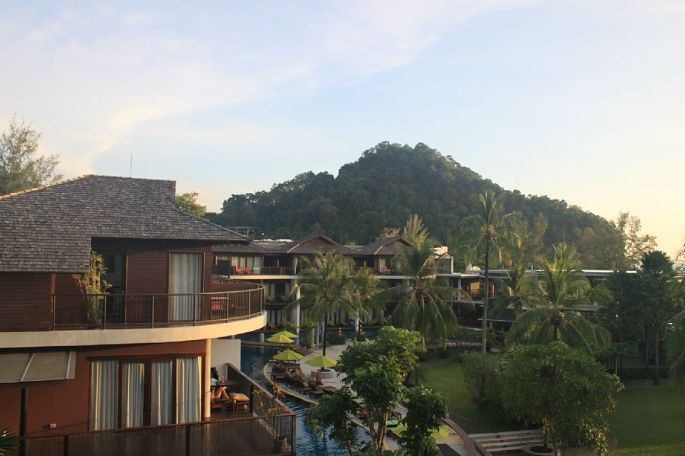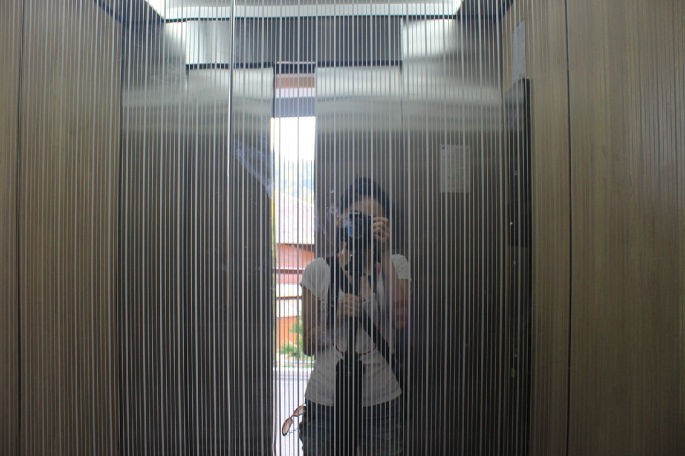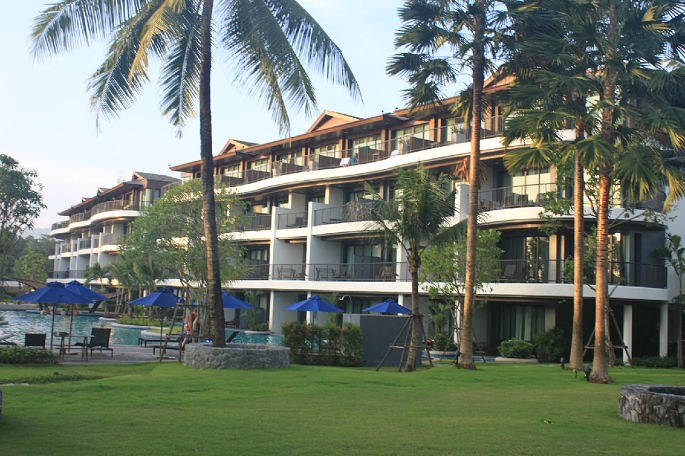 Coming out of the hotel, opposite the beach, you can watch the sunset. . It is said that sunrise can be seen, but obviously. . I can't get up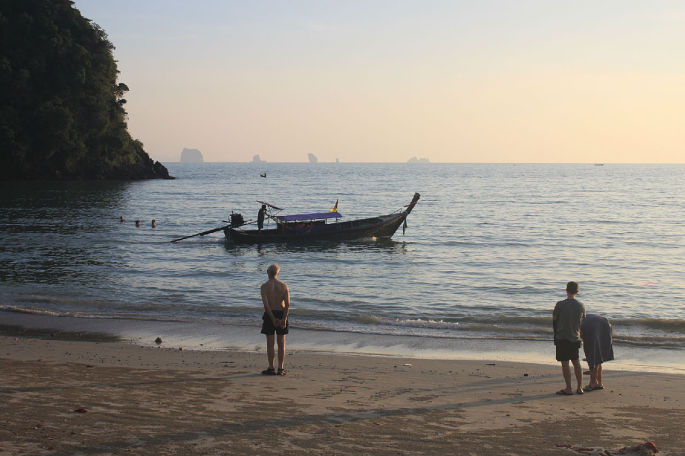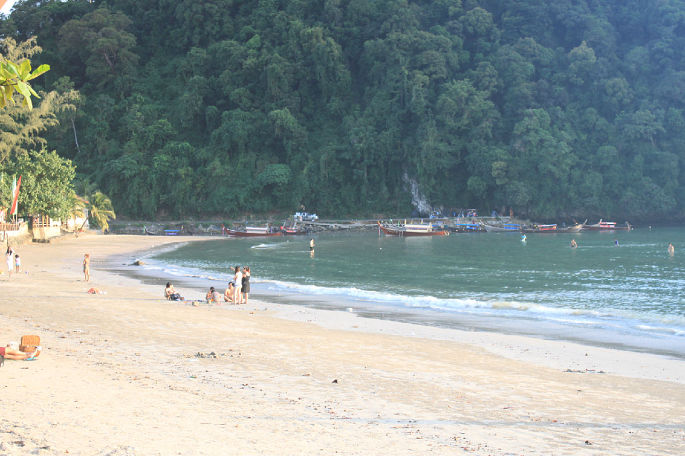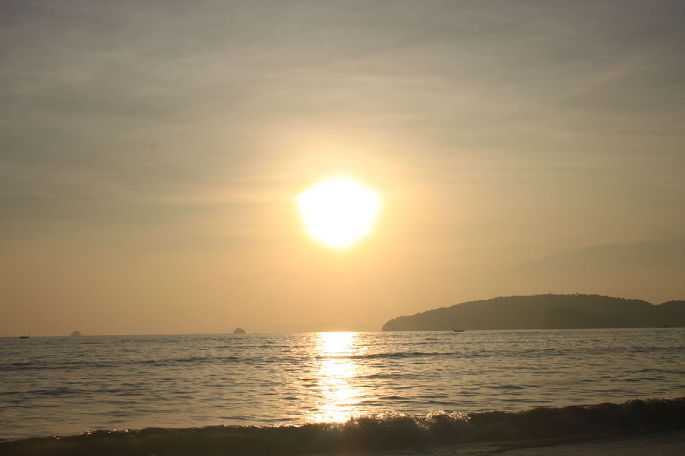 Bare-hipped child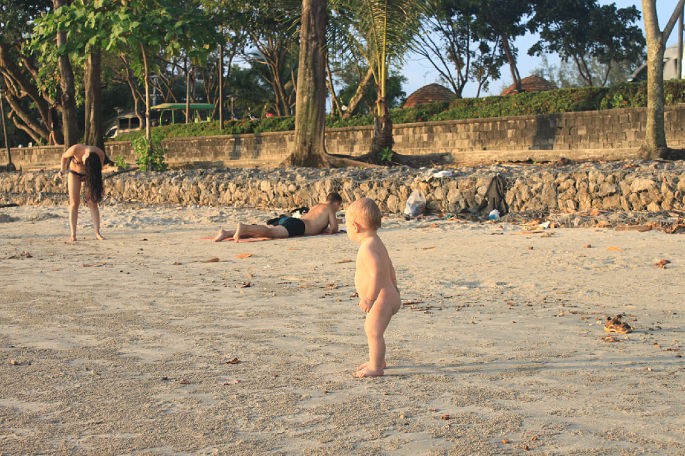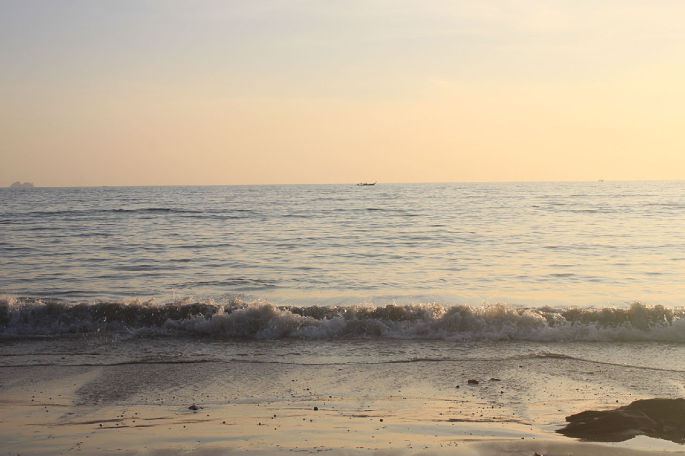 Tripod selfie. . The novice can only reach this level.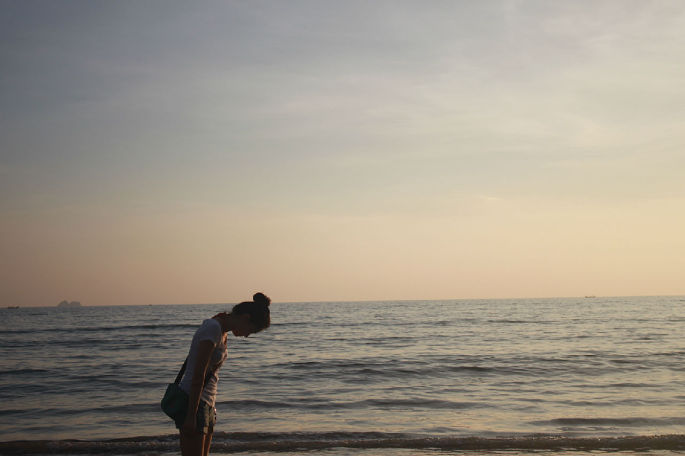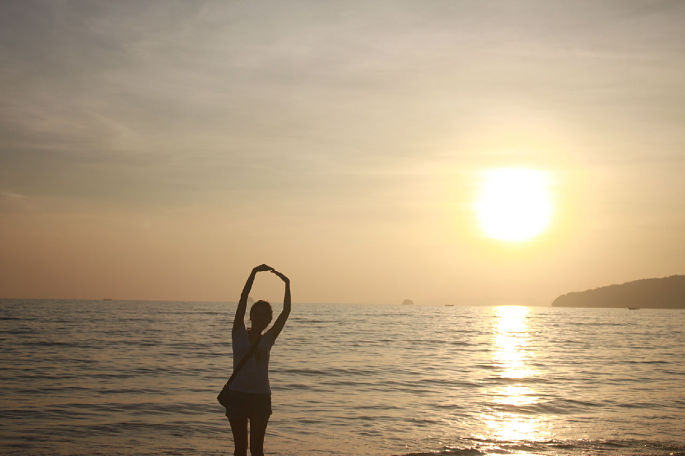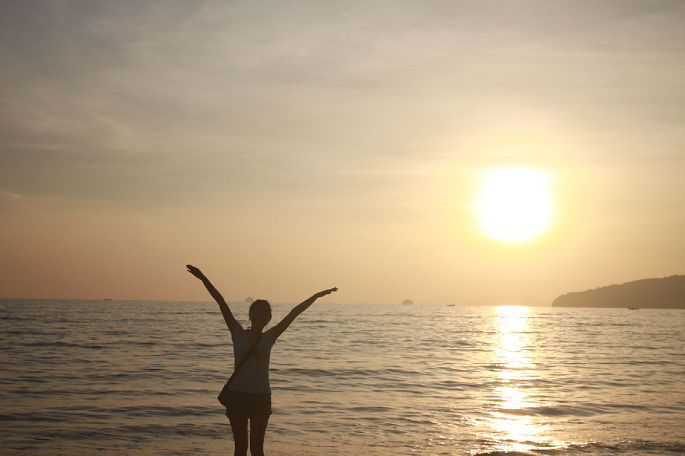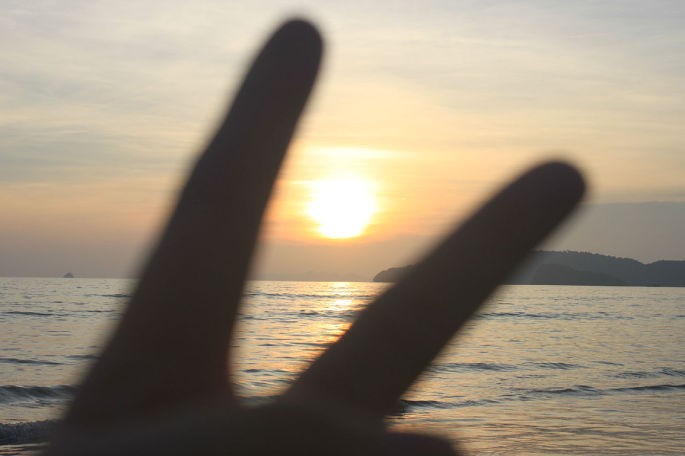 But it is really difficult to capture jumping photos. . .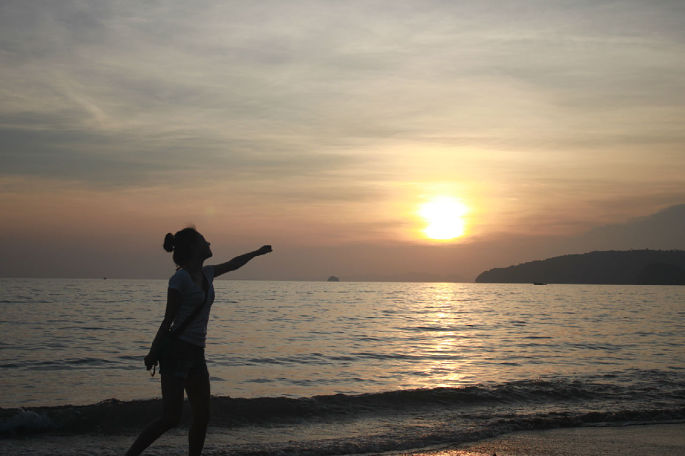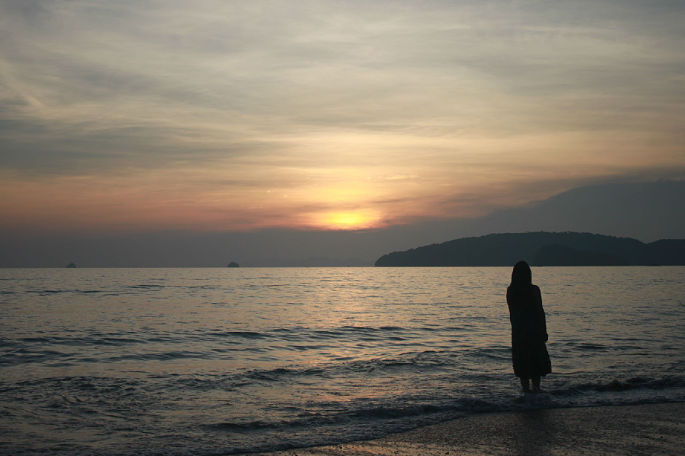 It was getting dark and the lights were on.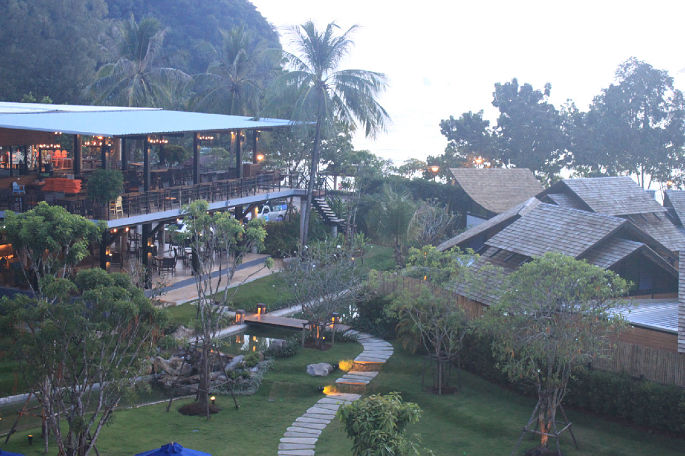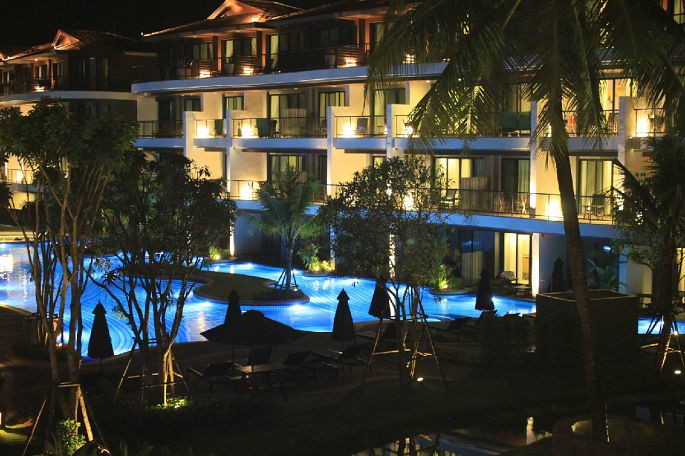 Hotel Restaurant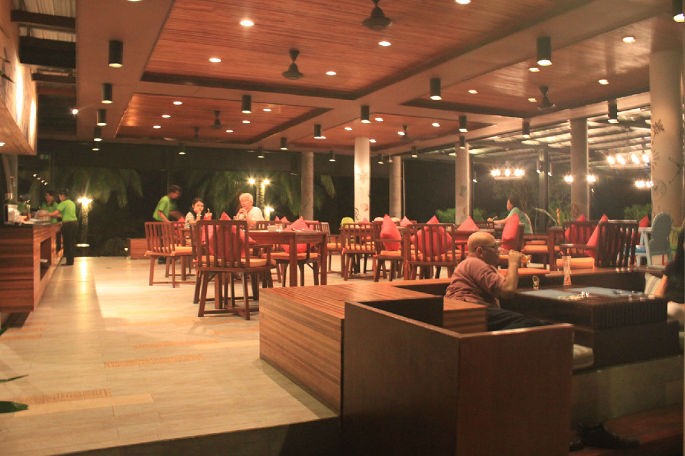 IPHONE Find Someone to Shoot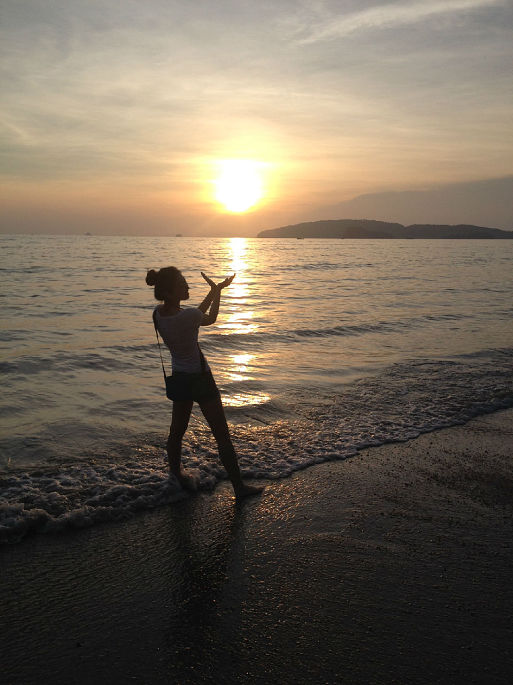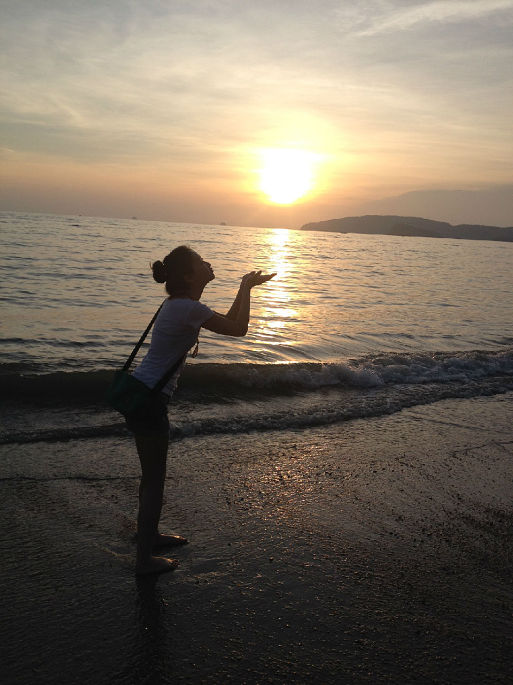 The hotel dinner was great, and the chef's name was even better, OH ~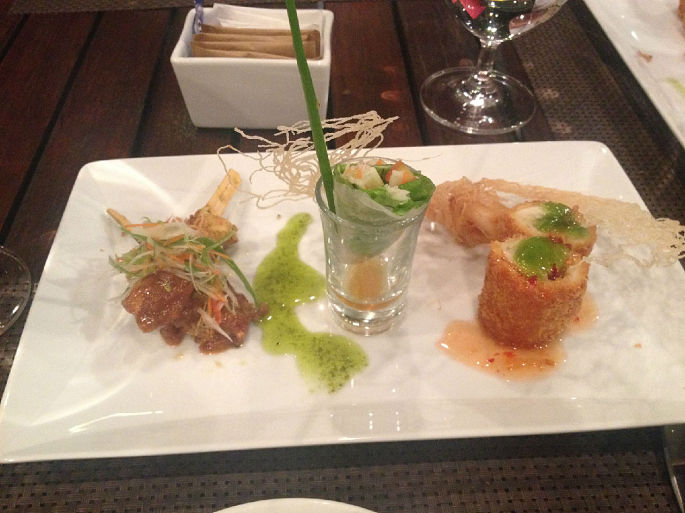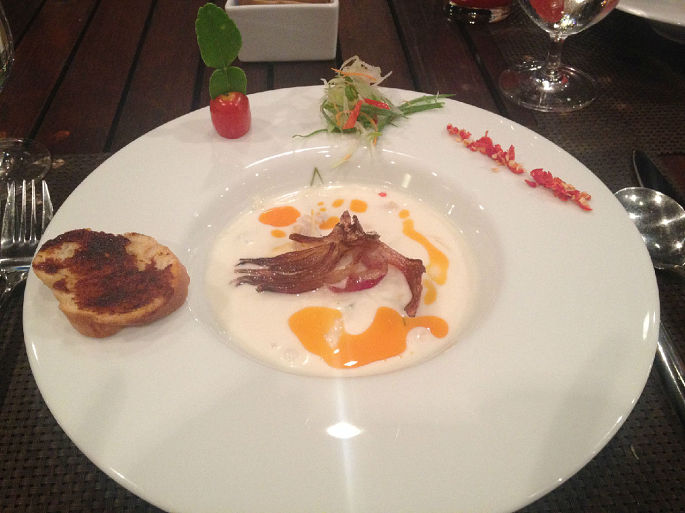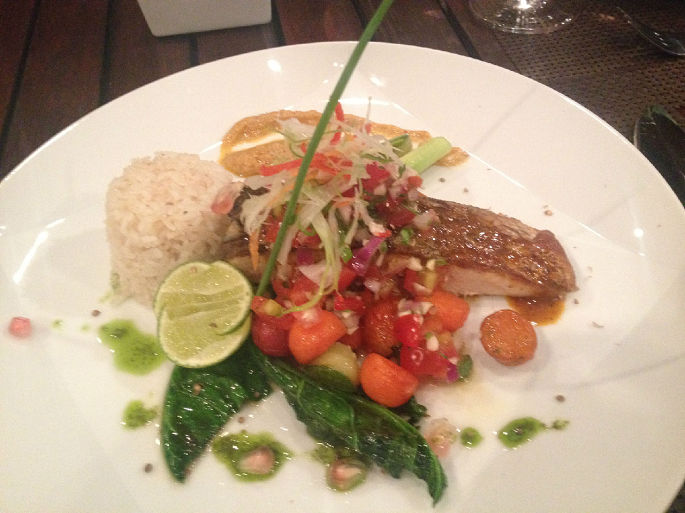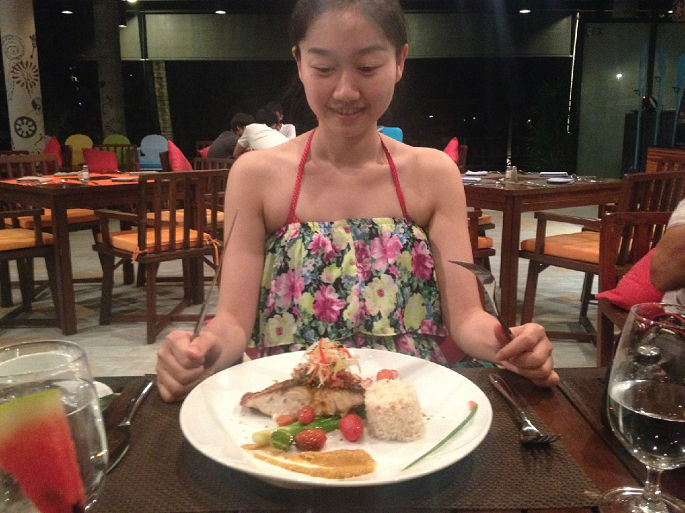 Finally, I saw my friends from China, chicken movement.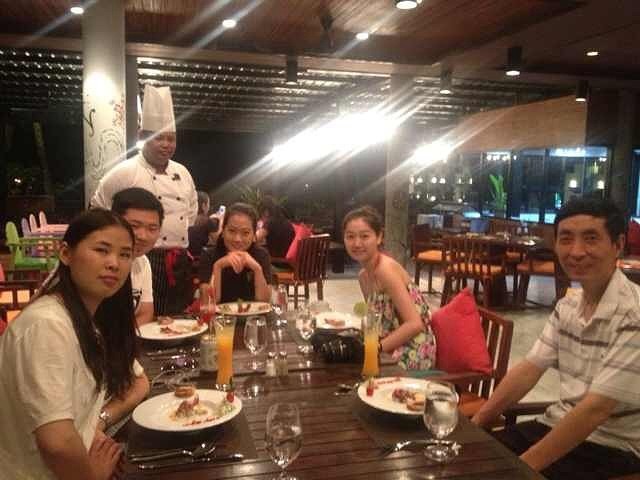 12-15, also on the website of going abroad (www.chuguoqu.com), booked a one-day tour of the four islands.
(http://www.chuguoqu.com/line/product-2326)
In the morning, I had breakfast in the restaurant. Birds flew in and threw some bread crumbs. I had a good meal.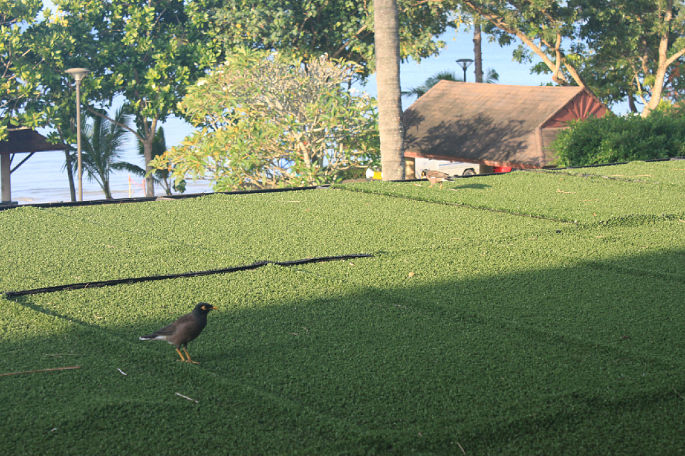 First of all, get on the two cars that pick us up.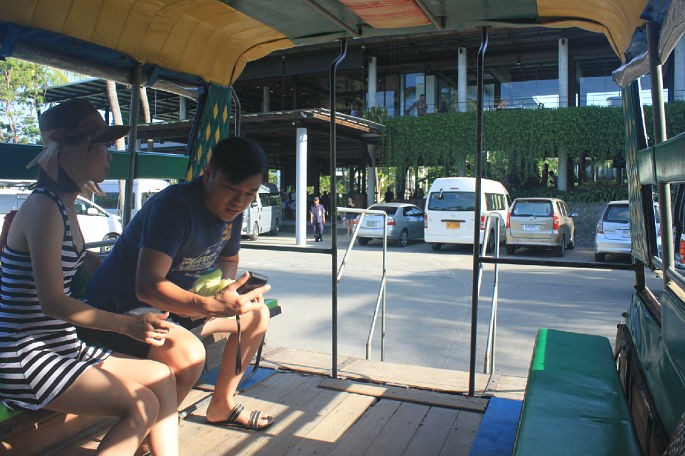 Finally saw the long tail boat this statue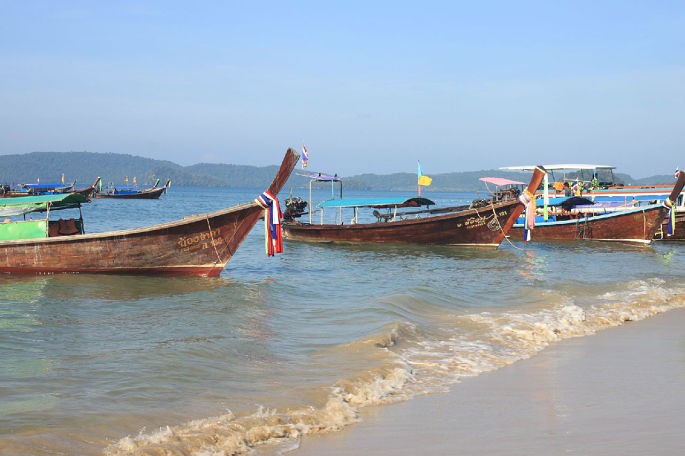 This is the speedboat we are taking. The waves are not big, so we basically don't need to take seasickness medicine, if you don't get carsick at ordinary times.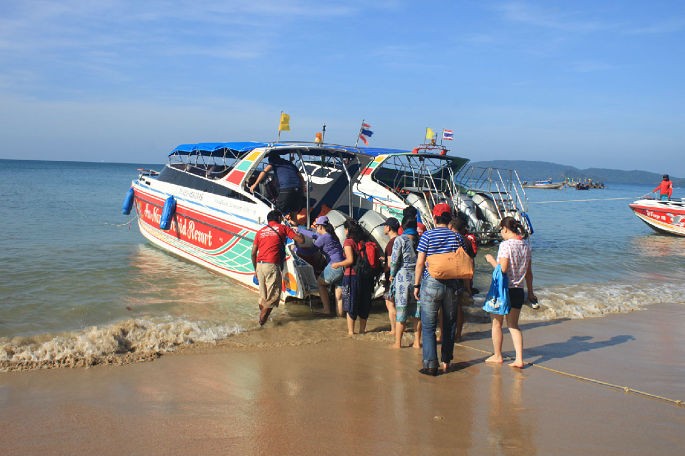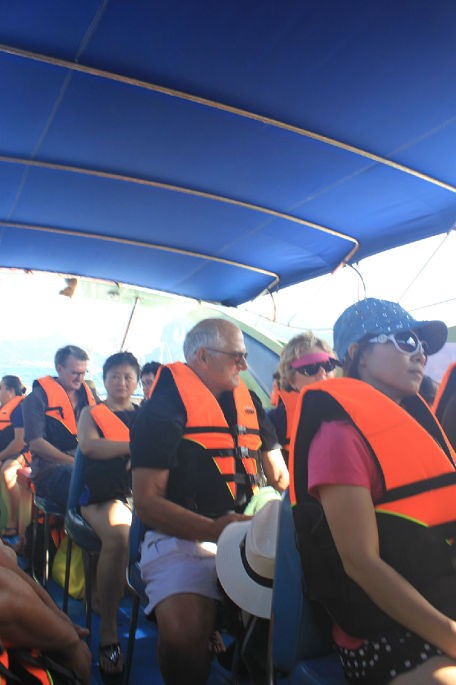 The first island, Bamboo Island, is incredibly blue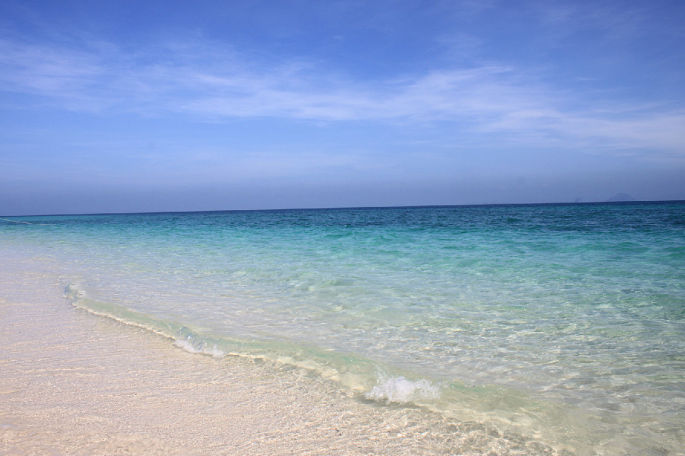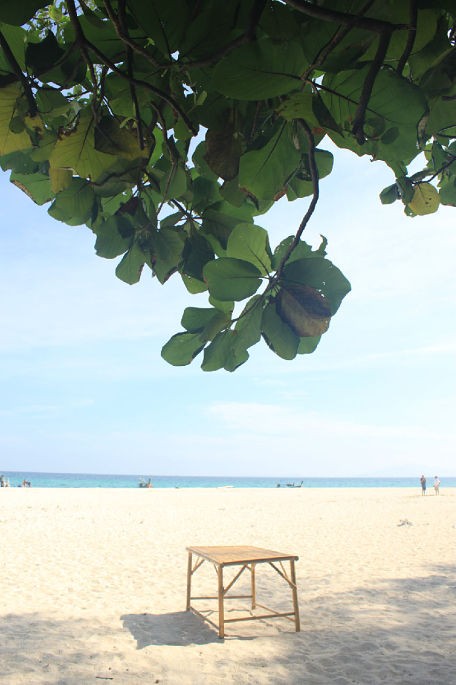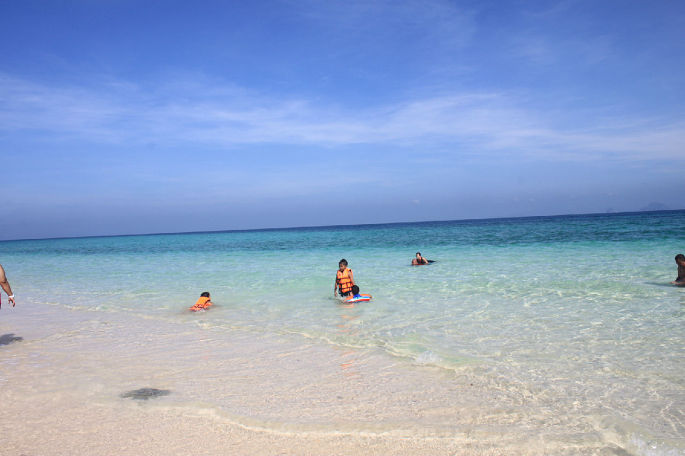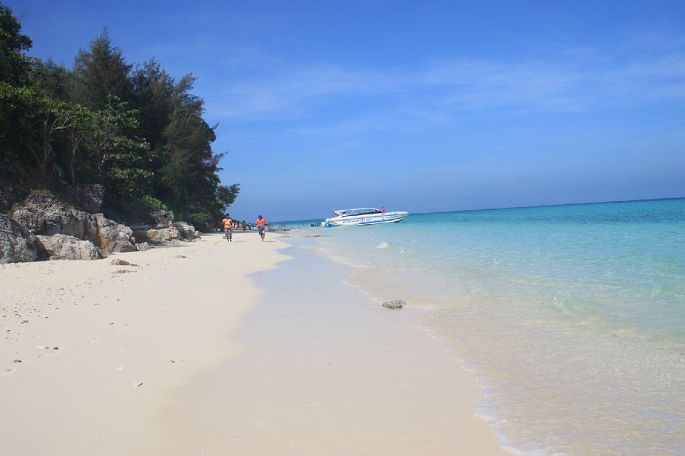 Only selfie feet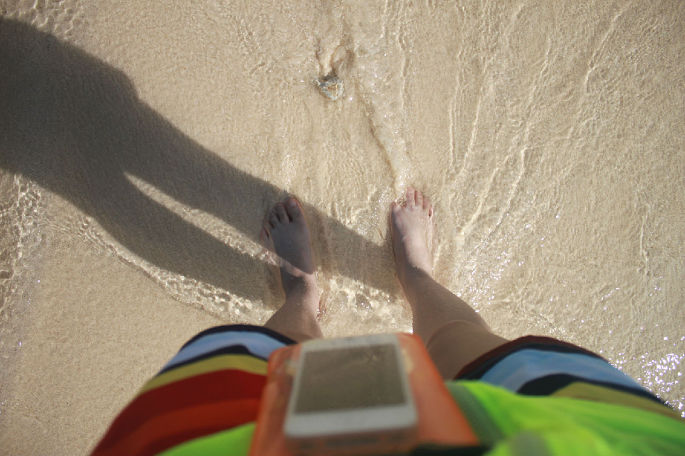 Put the camera on a branch in the distance.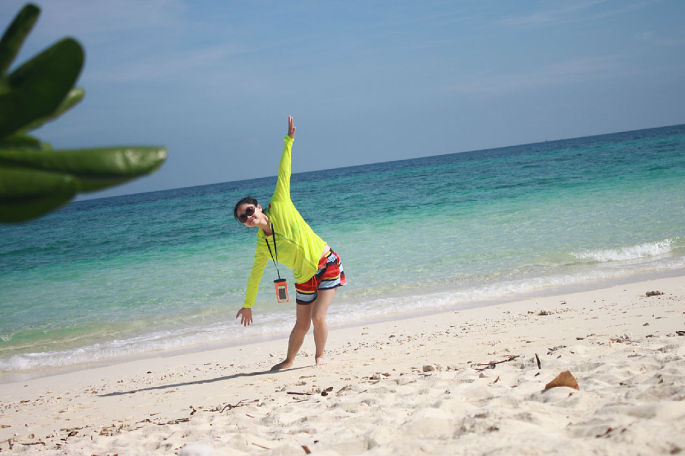 A man who passed by couldn't watch it. He offered whether to take a picture or not. He was too kind and shed tears.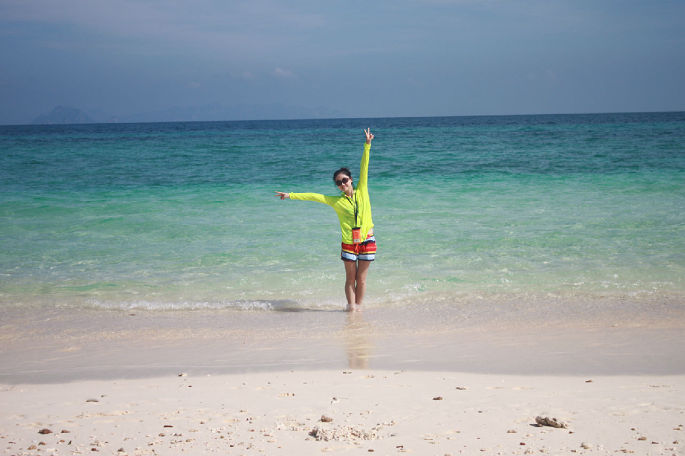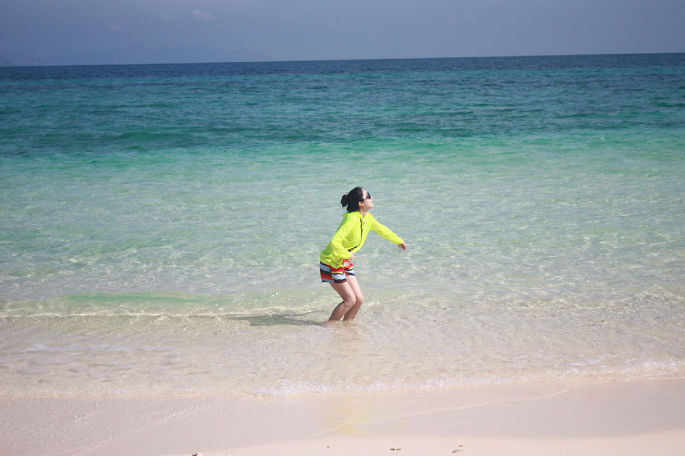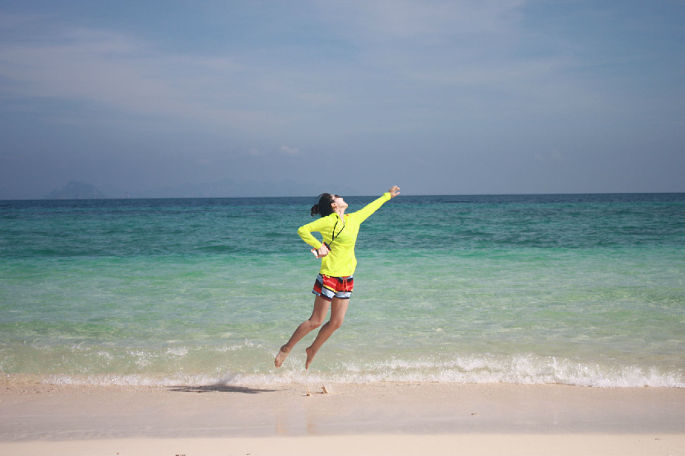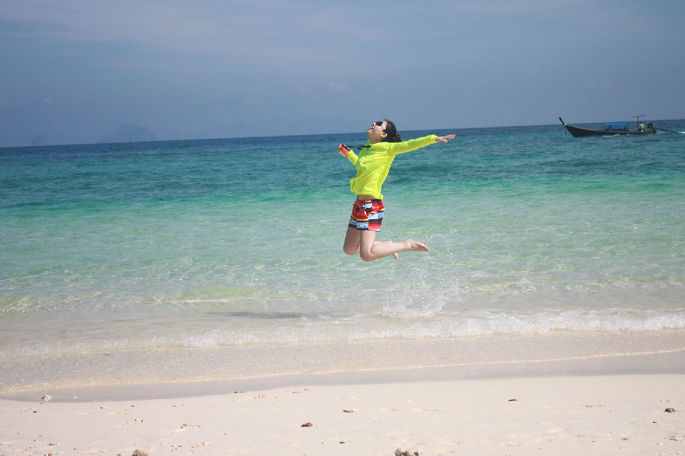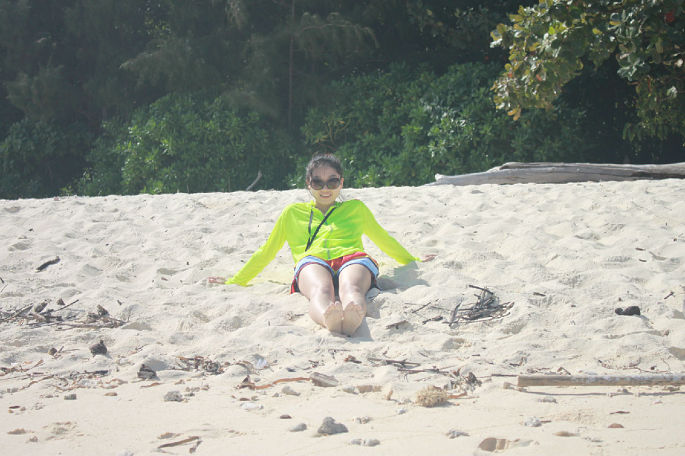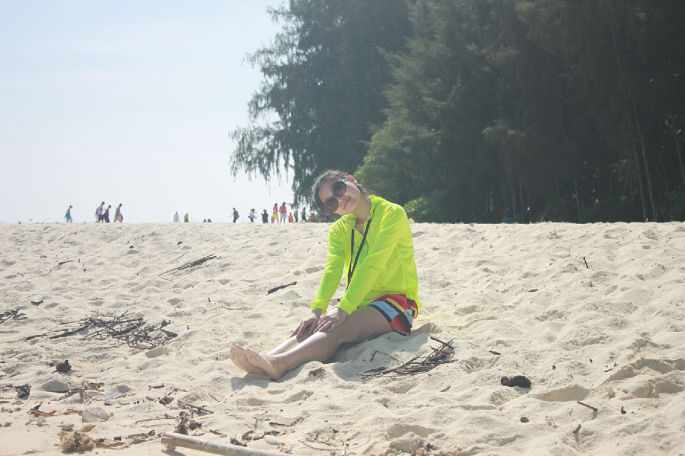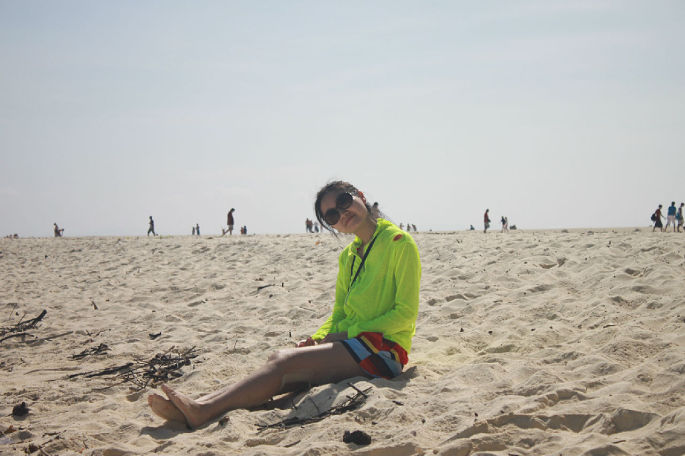 It's still early to return to the ship. Find Xiao Hei to take a picture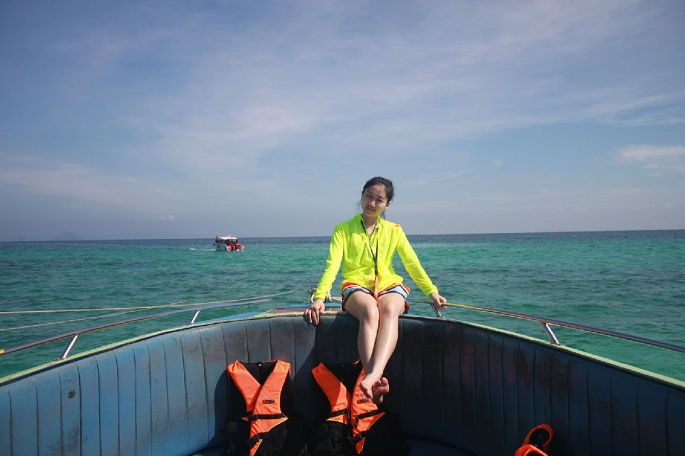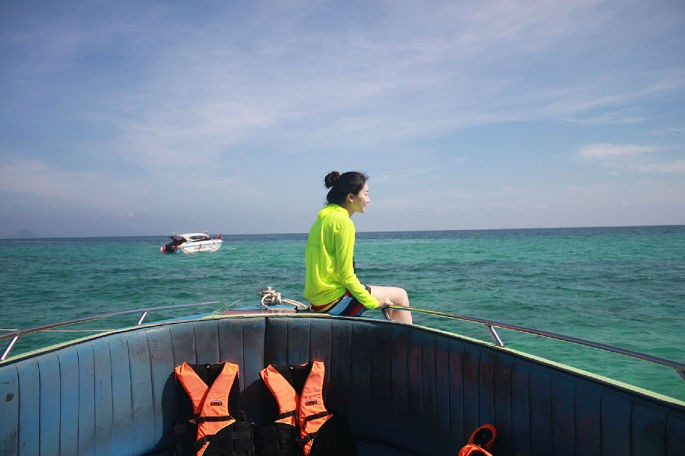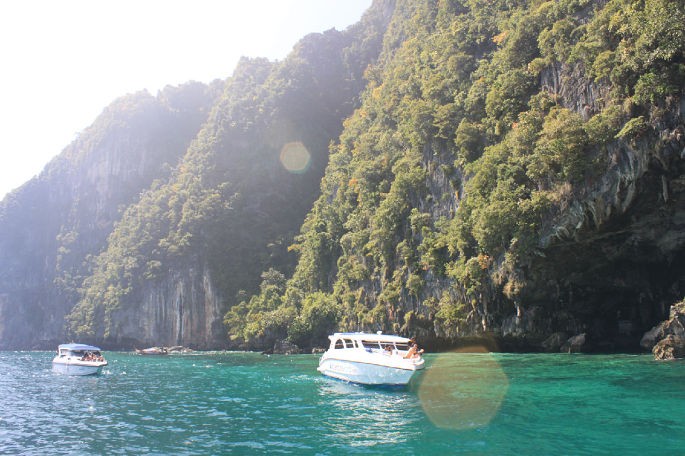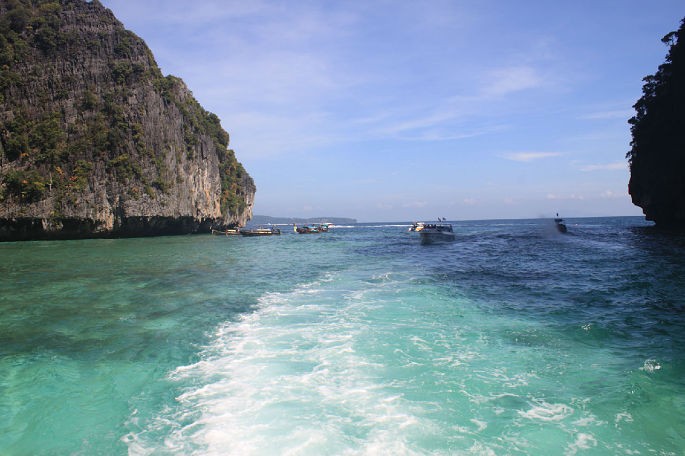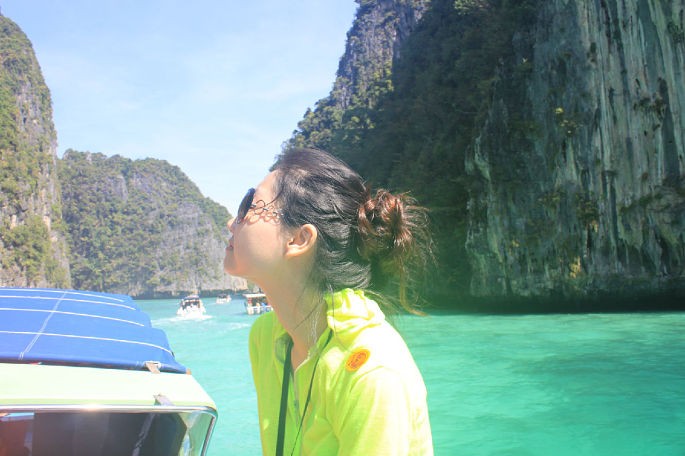 Viking Cave? My literal translation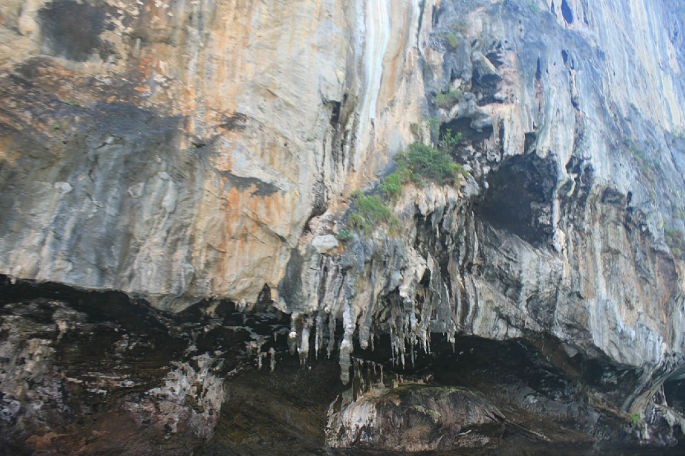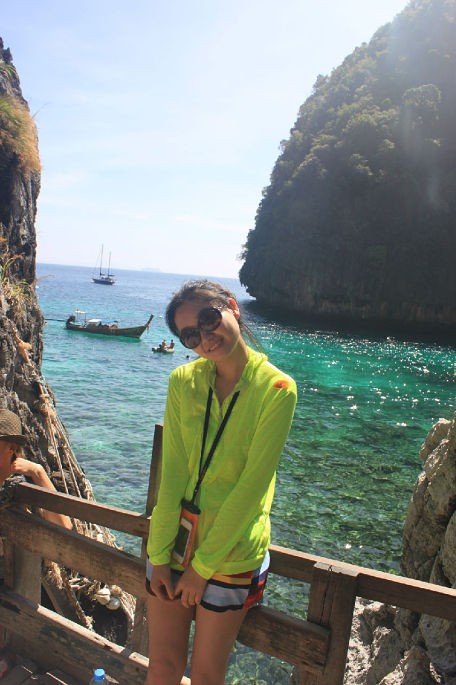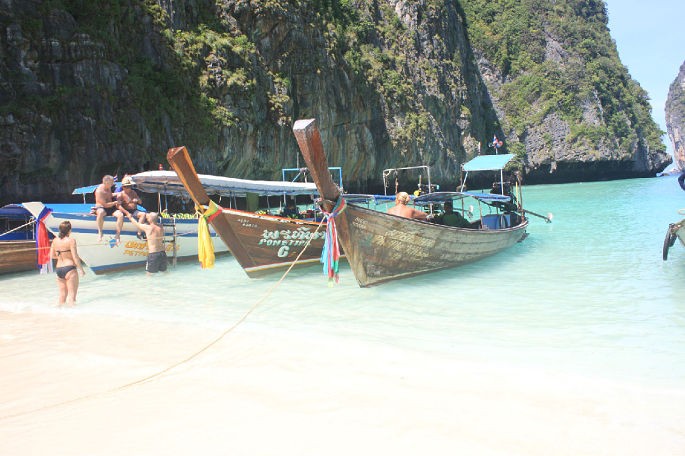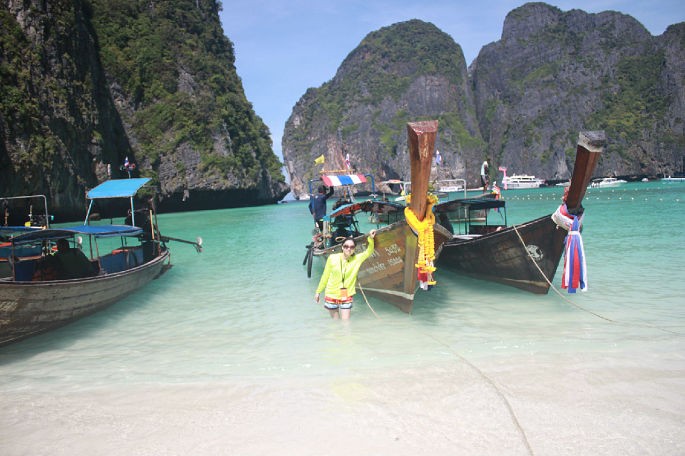 Foreign handsome pot, really good figure oh ~ ~ ~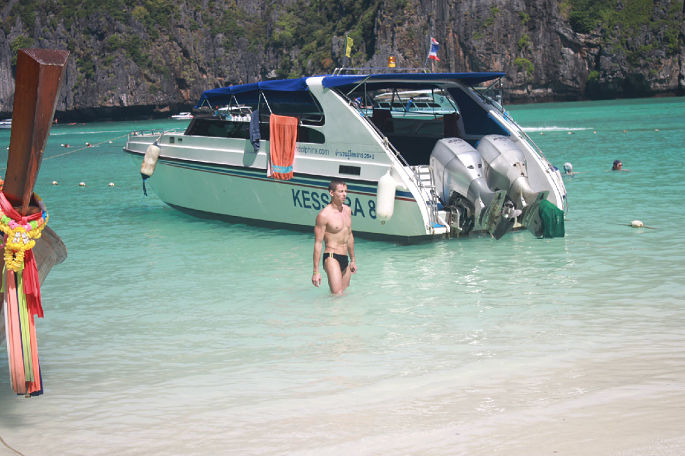 His date. . . Is this a model? ? ?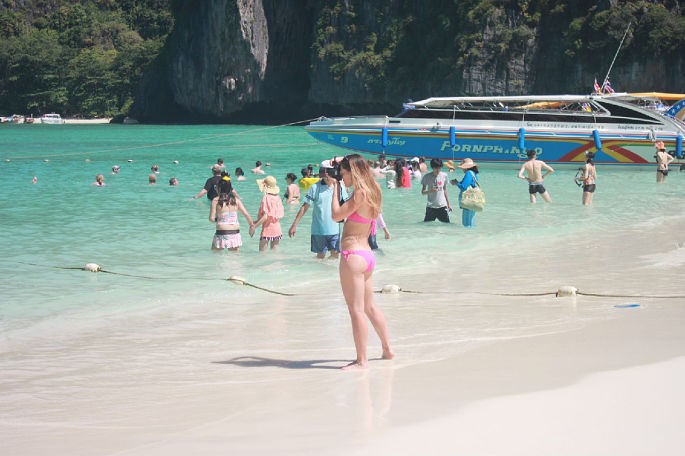 Living starfish, Xiao Hei, catch it for us and show it to us. It will be put back into the sea soon.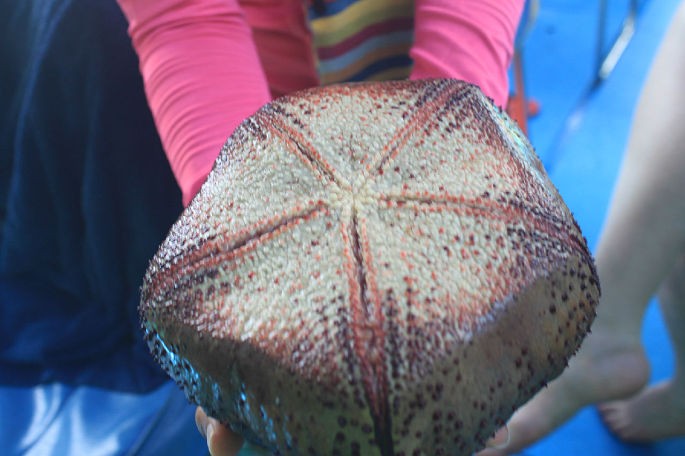 Snorkeling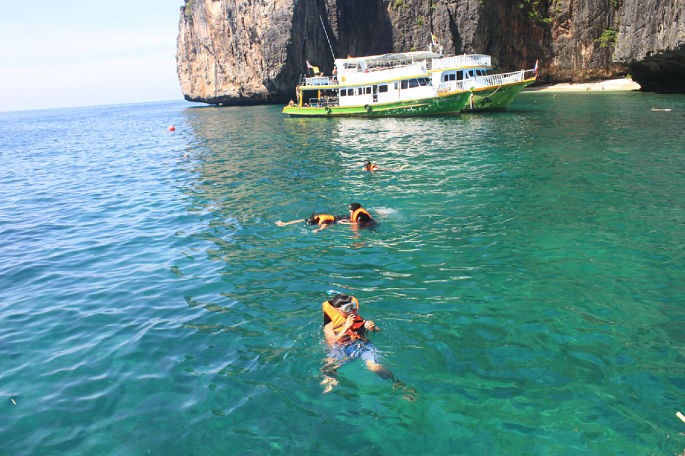 PP Island, the island is very small, should it be small PP? Many resorts are under construction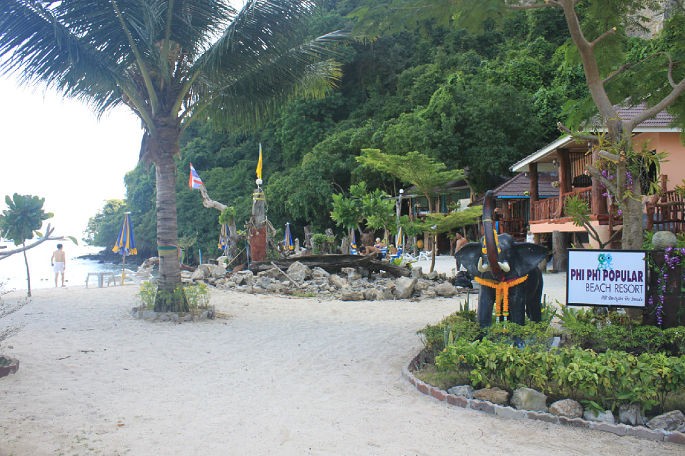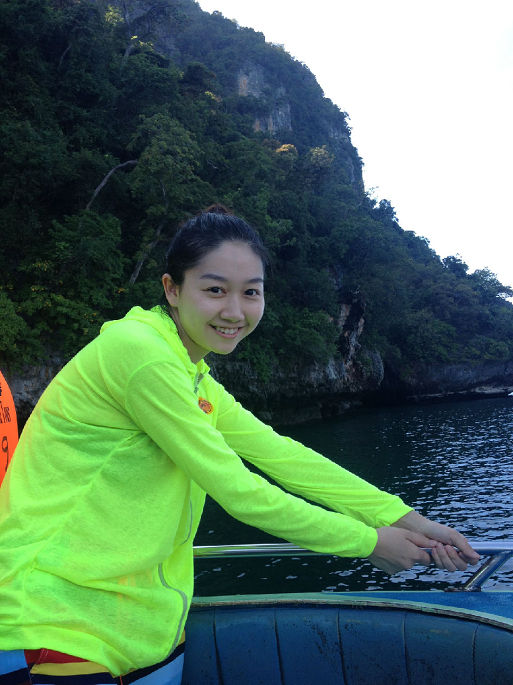 Rian, a Thai child on board, was born and raised in the United States. He either ate or slept. It was very pleasant.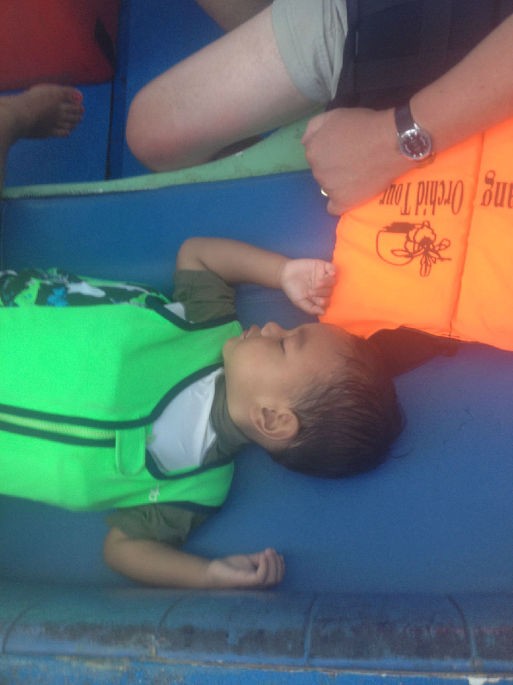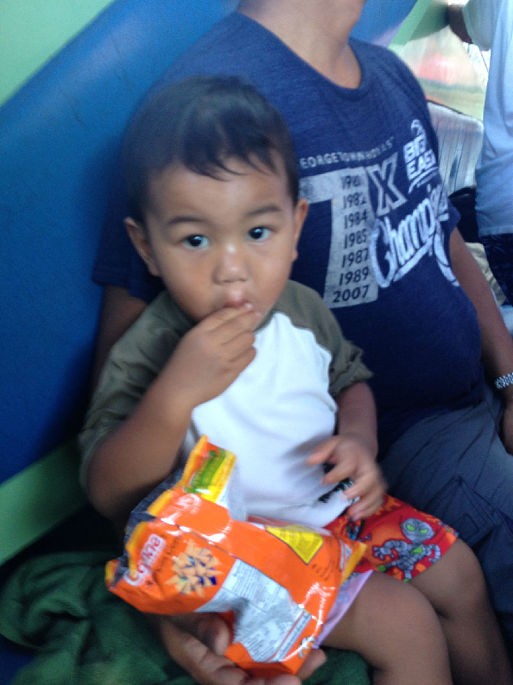 The second day early in the morning, will leave Krabi, Krabi, extremely not to give up, but will definitely come again!
Bangkok BKK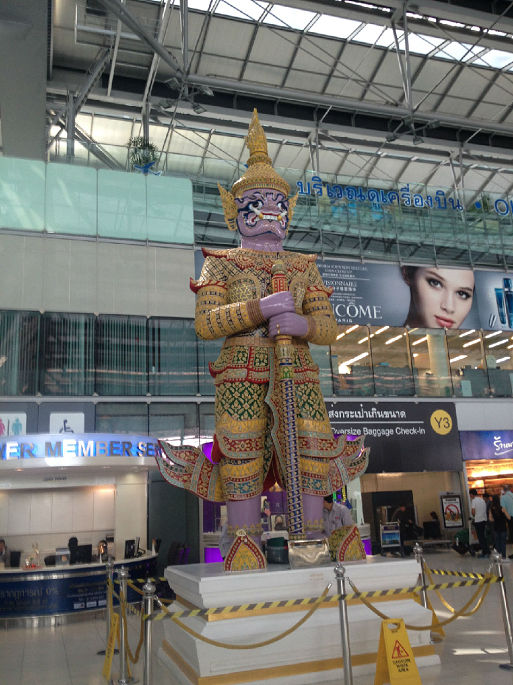 The Last Dinner of Dongyingong Soup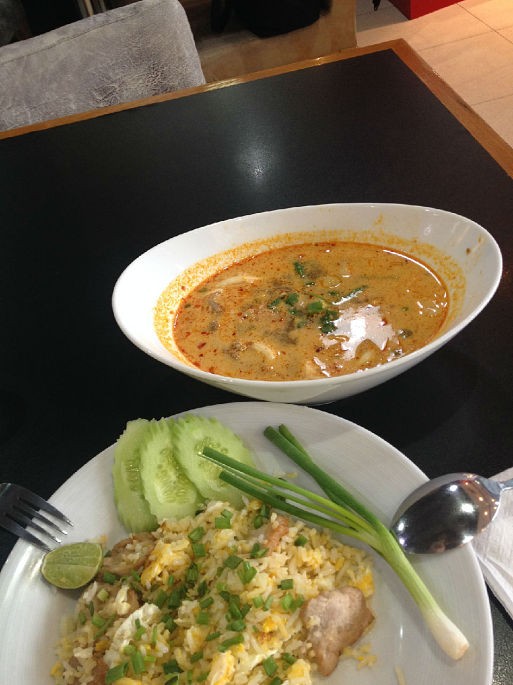 There is still the money left. Don't worry. Naturally, many duty-free shops can spend it after passing the security check.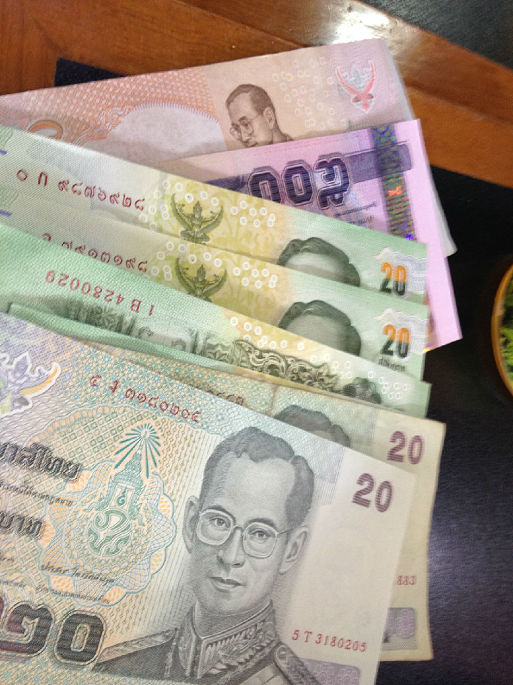 Krabi is over, thank you for watching!