Is there a small town in your heart to think about, will let your body not move, heart is far away; Has arrived, but lingering. People of all ages like to linger there. That should be Chiang Mai, a beautiful small town in northern Thailand. As Teresa Teng sings in "The Story of a Small Town," if you come to a small town, you will gain a lot.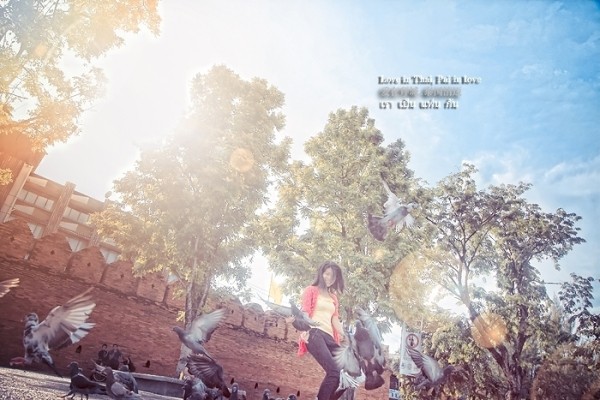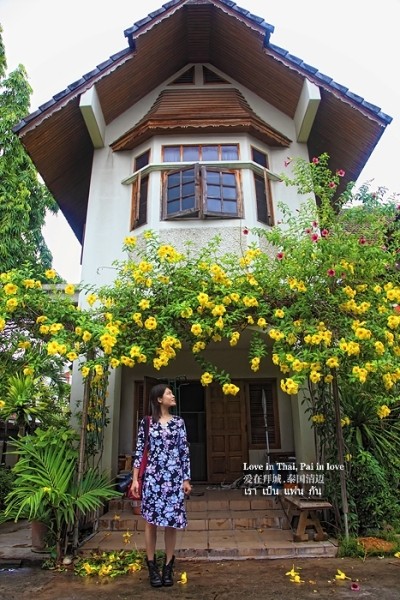 How many times in my dreams are pictures of travel? A few years ago, I heard of Chiang Mai and knew that it was the ancient historical and cultural capital of Thailand, just like Mandalay in Myanmar, Yogyakarta in Indonesia, Siem Reap in Cambodia… So I grew dense grass on it.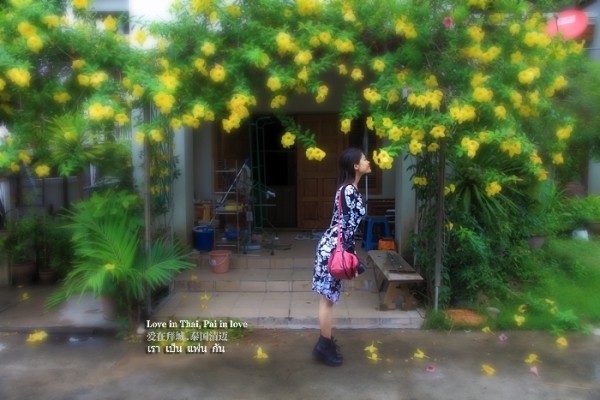 I don't know that Chiang Mai was how a few years ago, but now it seems to me that I am late. The development inside and outside the ancient city has given me the illusion that I am on the mountain road near Bangkok several times. So I found PAI (Bai), a mountain city-PAI in Chiang Mai, Thailand, is a small town mainly for leisure and vacation. There is no cultural precipitation, just leisurely reading and drinking. PAI is what I like about Thailand. There are not many people, the roads are not dirty, the people are not bad, and the roads are not crowded. The town is very small, you can ride your bicycle to the suburbs by accident. Vacation houses inside and outside the county seat are widely distributed. Each hotel has its own personality. All vendors can speak simple English. The mountain city and the environmental conditions inside the body present a visual feast every day.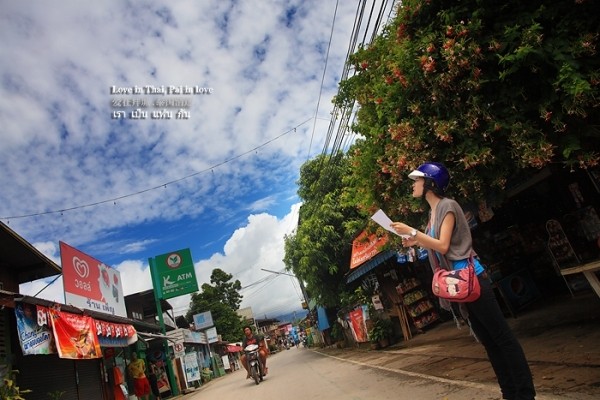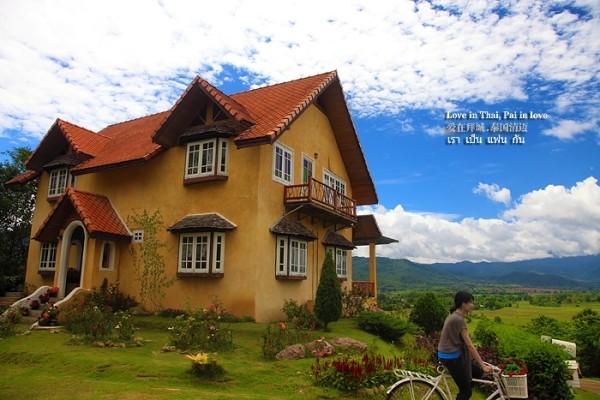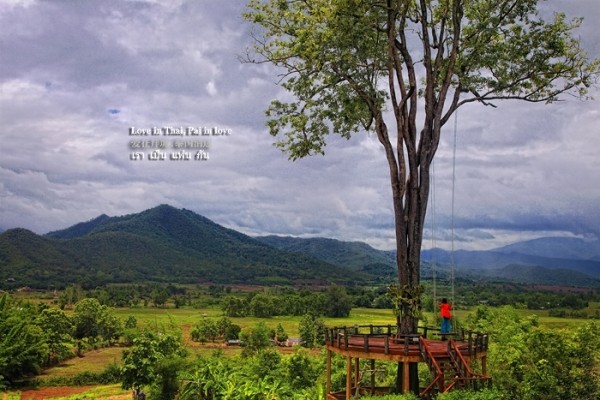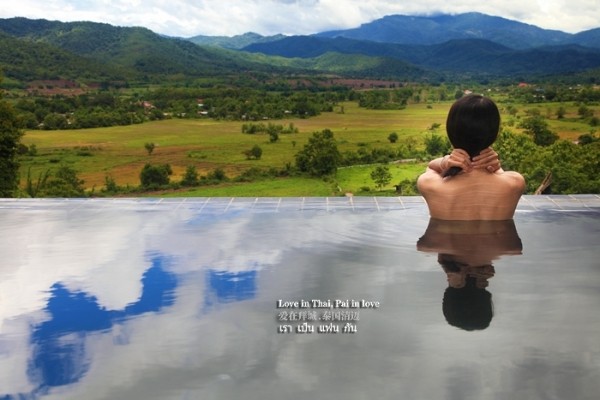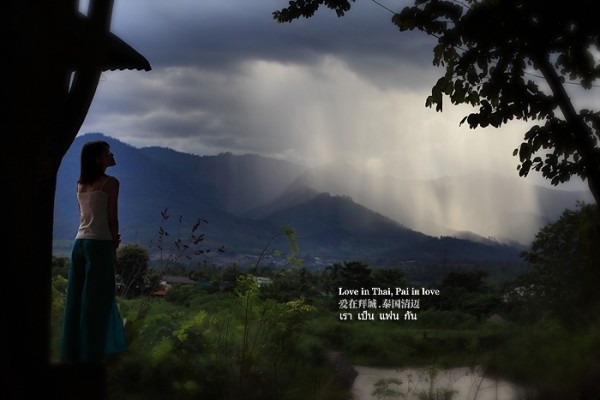 In Thai, it is called "Bai". It is a small town in a dense jungle surrounded by rolling mountains. It does not have the prosperity and noise of Chiang Mai, but it has the fresh air, oily green countryside and beautiful hills that Chiang Mai does not have.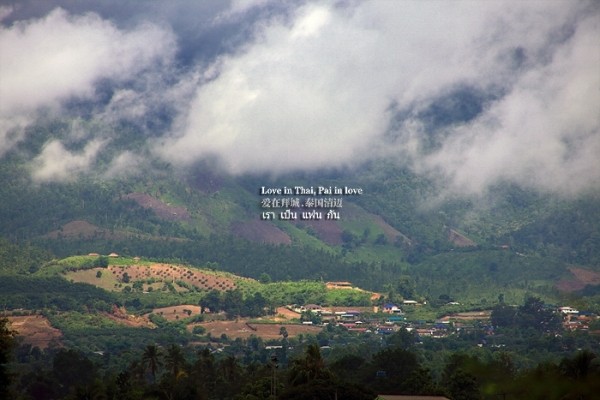 Chiang Mai is about 130 kilometers away from PAI. In fact, the transportation from Chiang Mai to PAI is very mature. As long as you say you want to go to PAI in Chiang Mai, there are hotel agents everywhere:
1. Small planes: There are regular flights every week, which will arrive in more than 300 RMB and half an hour. The advantage is to avoid three hours of dense turning mountain roads.
2. Minibus: The frequency is very dense, from Chiang Mai to PAI (180B, which is generally priced at 200B/person near the ancient city); PAI Return to Chiang Mai (150B/person)
3. Village buses whose stations are not closed: It is very cheap. It is said that 79B/person. I wonder if there is any price increase.
4. Yao Tuo Che: This is a way to burn in the years. After driving, you can return it directly to Aya Service, which is Minibus's site.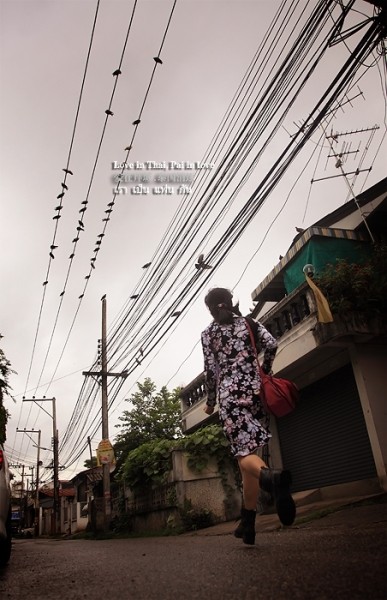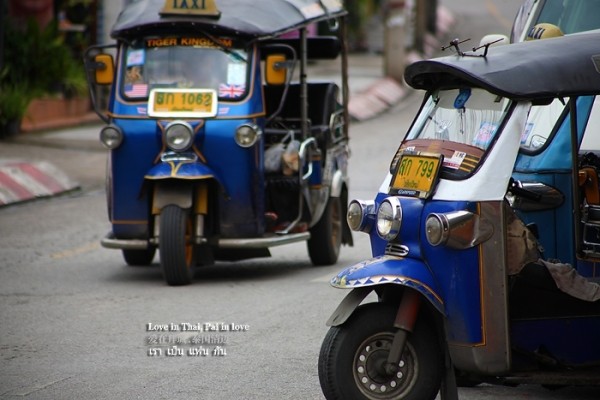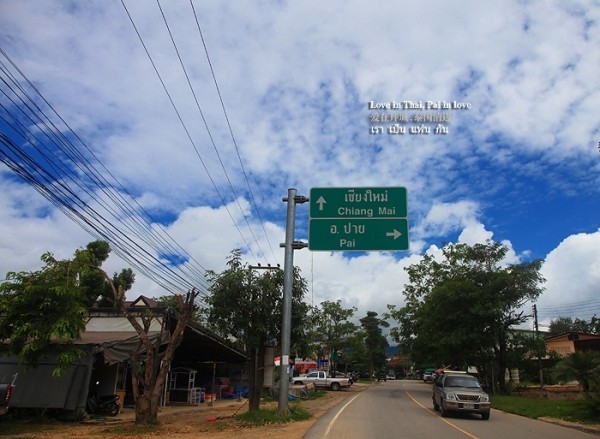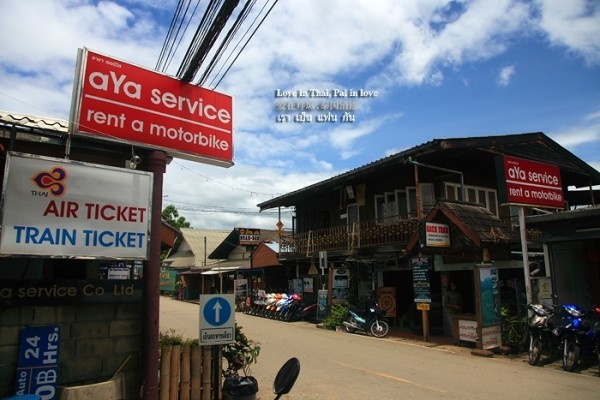 If poor travelers dig up and abandon the plane first, choose Minibus to benefit them from coming and returning, both will pick up and return them according to your residence. There are many friends who want to try their best to explore PAI's environment and go back and forth one day. I tell you, don't hesitate, just spend your time here!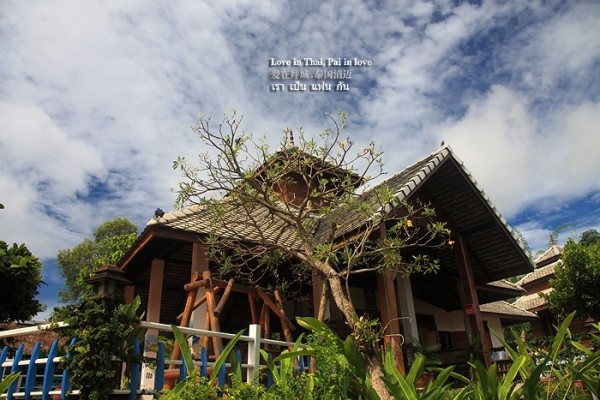 IMG_3777-1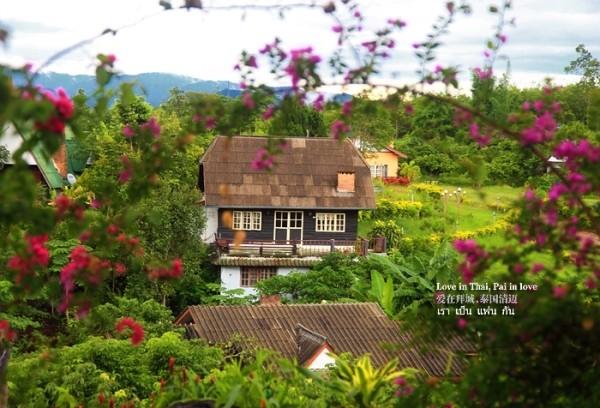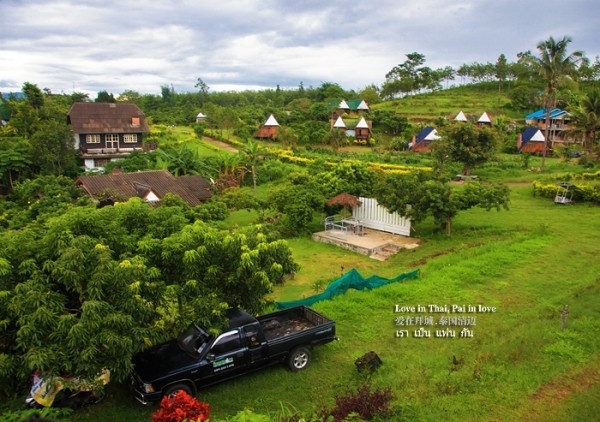 PAI's residences are widely distributed and need not be booked. Unless you have a special liking for a vacation house, you have to live there. After basically traveling around PAI, I want to spend a year living in every vacation house here. The decoration of the shop is always warm and surprising. It is convenient to live near the main street. The vacation across the river behind the main street has high cost performance and beautiful environment. The scenery far away from the main street and near the outskirts of the hot spring is more natural and pleasant, and those who easily own swimming pools and single houses are also returned between 350 and 500B..
This time we lived in a single-family hut in 30 yuan/day, crossing the river district, and also moved into Marpi Holiday House, which is the main theme of fairy tales beside Coffe in Love, in order to truly and happily experience PAI's quiet personality, which is indisputable with the world, in managing its own small county characteristics attentively.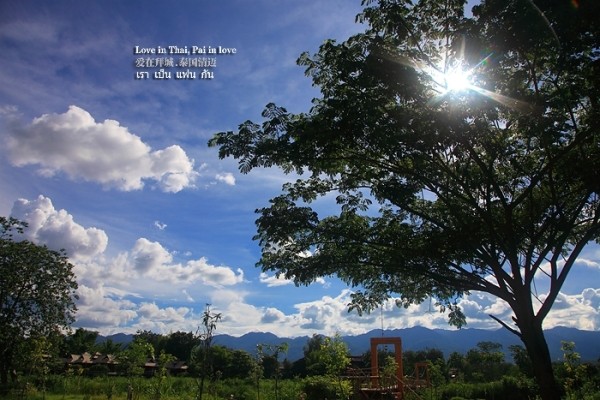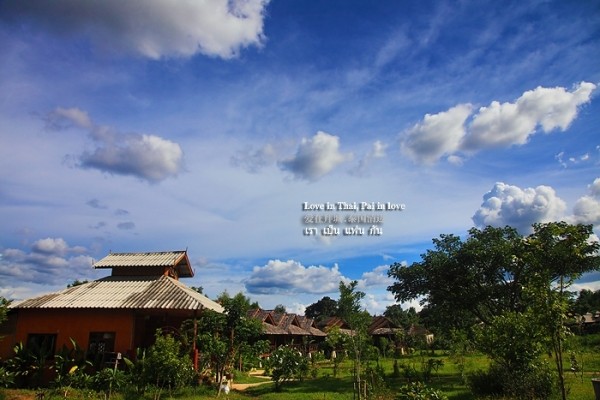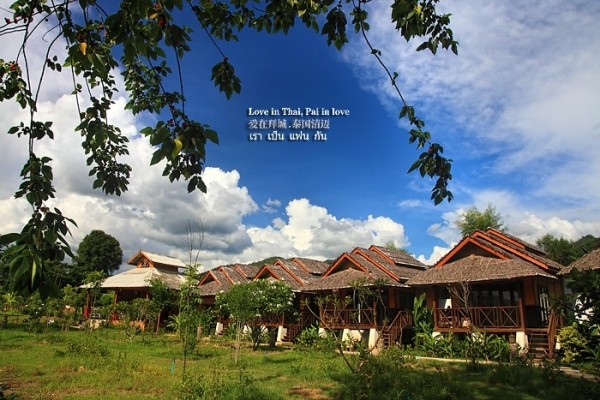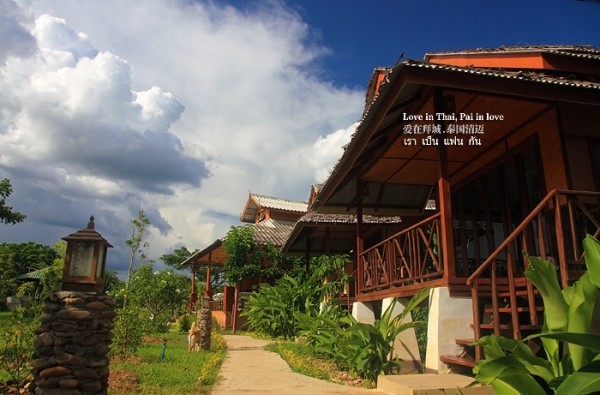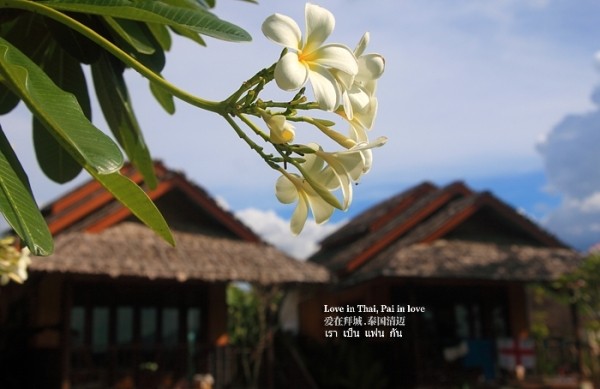 After tossing and turning for 3 hours on the mountain road, I was unable to find accommodation from house to house. After getting off the bus, I was taken to this holiday house across the river by the little fat man. Above was a 400B single house with air conditioning, and below was our 150B single house with fans. Although the bed inside was a little old, I was satisfied with such an environment. This vacation house is called Pai Park! In the last place in the river crossing area, in fact, there is a Lana architectural style holiday house on the other side of the river where we do not have to cross the river. The room is spacious and clean, 450B/day.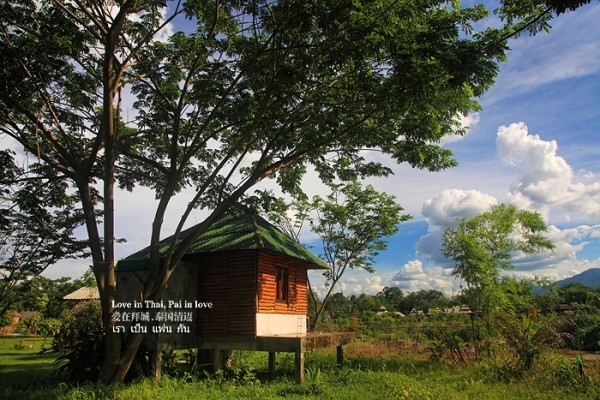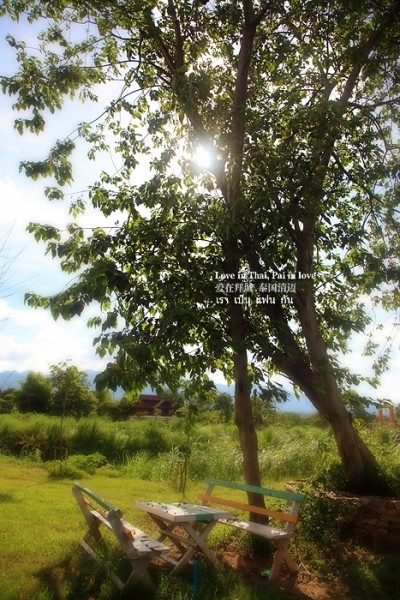 As far as I was concerned, the sky was extremely clear. I put my tiredness behind me. I went to pat the sky material and sat outside my residence and suddenly saw a wonder in the distance: the scene of Jesus' light or rain was empty. I couldn't tell it apart. I shouted at Little T to come out. After he ran out, he jumped for joy and pressed the door frantically. We also knew that this natural phenomenon was so fast and passed away. Will stepping into this light beam send me to heaven?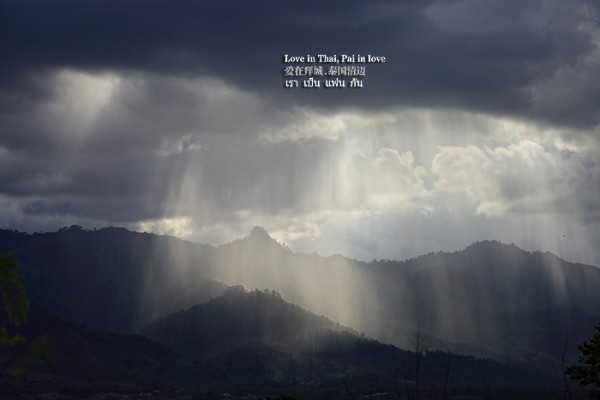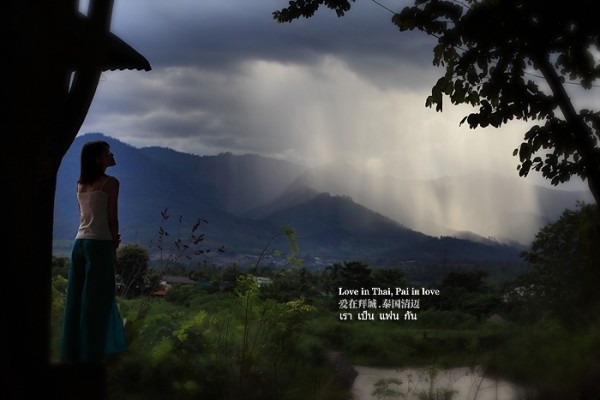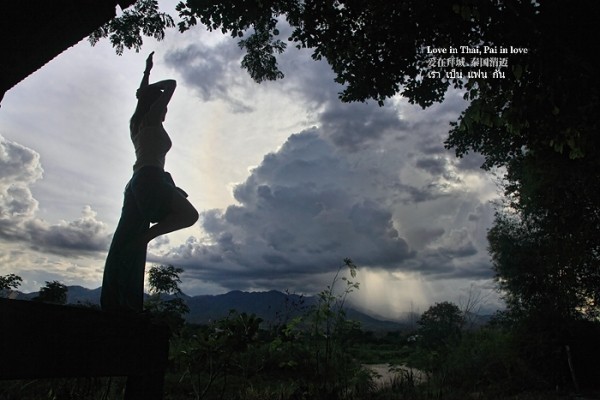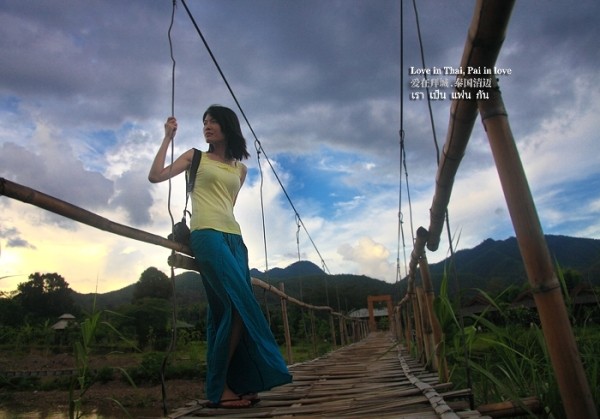 Our residence is quite lovely, with uncarved flowers, plants and fruit trees all over it. A bridge built of bamboo rafts feels a little scared when I walk up and wander at the beginning, but I also think of the scene when the heroine of "The Little Thing of First Love" sits in this bridge.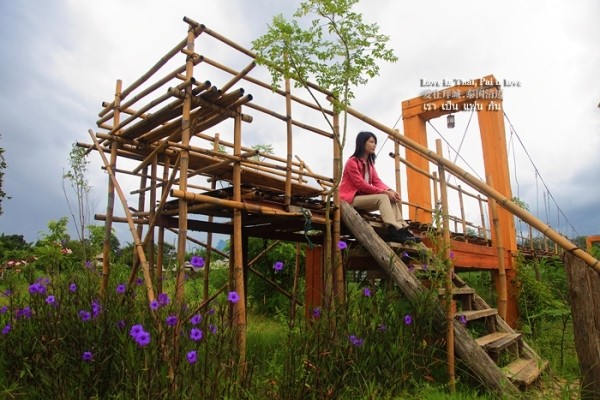 Fairy Tale Theme Resort: Marpi is beside (coffee in love). The decoration is careful and the gardening is regularly revised. You will find that the window grilles and knickknacks in the room and even the toilet are all professional people. The room is full of refrigerators, televisions and air conditioners. The environment is comfortable and clean. Opening the curtains is the beautiful scenery of the mountain stream. When we moved in, a group of graduates and tourists were leaving, so the rest of the time and space were left to our extravagance.
There are three cabin options,
1. Large single house with round spire: 900B
2. Small single house: 600B
3. The appearance of the travel and living car is single house: 600B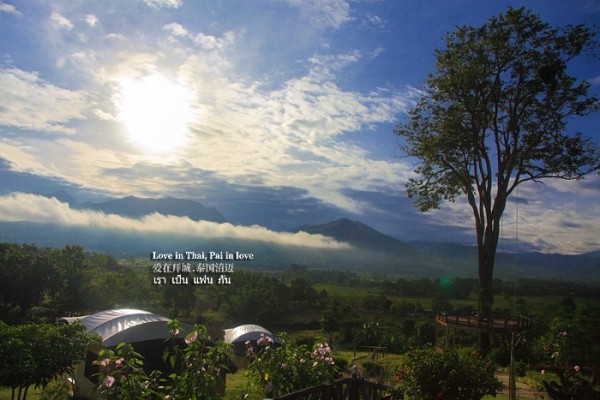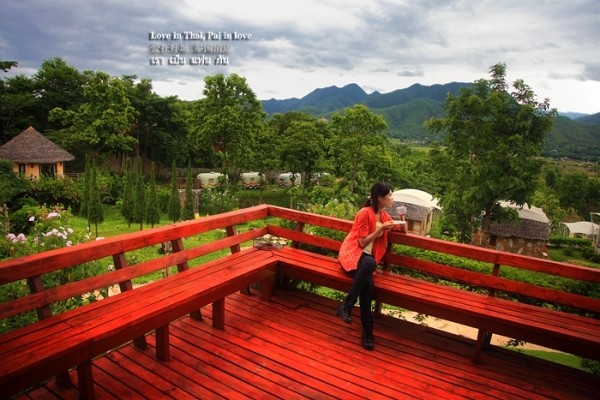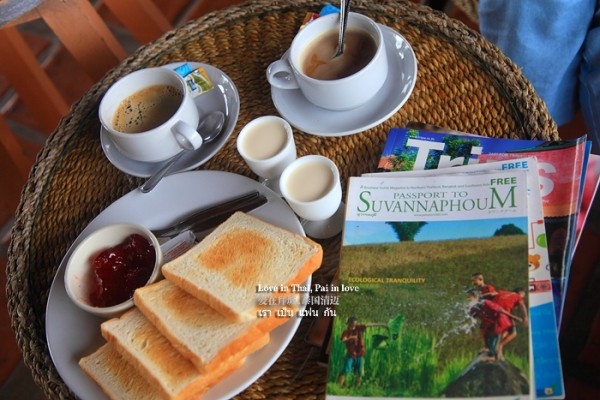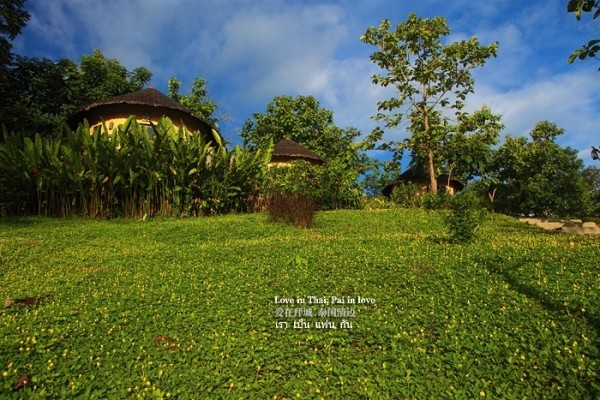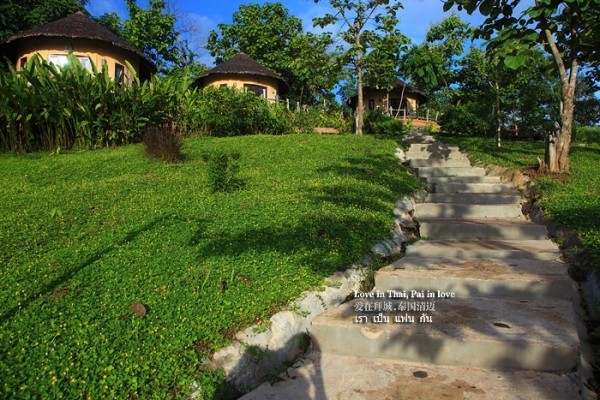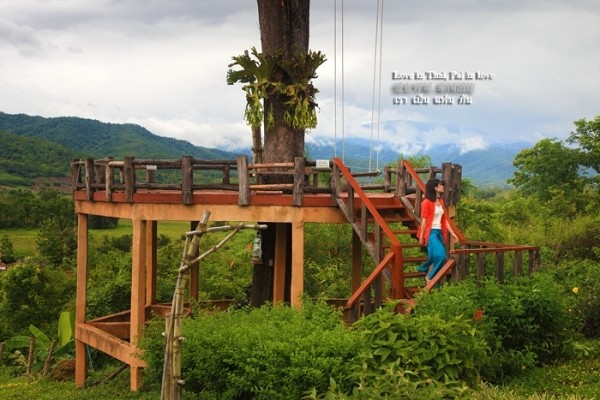 There is a scene of light pillar in PAI PARK, and there is also a big tree leading to heaven here. It seems that heaven and earth are so close.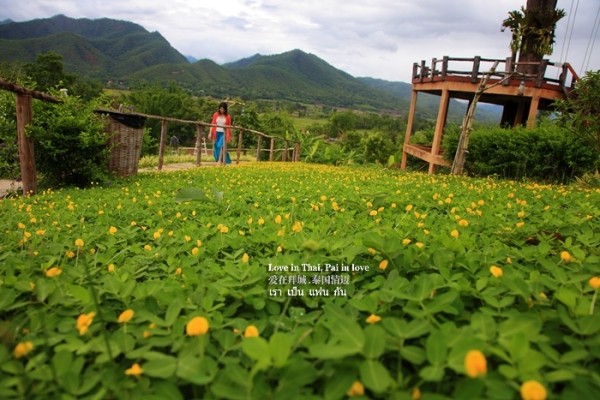 Nordic gardening let's revel in it again, boast again and be wanton. Don't miss the corner of this resort!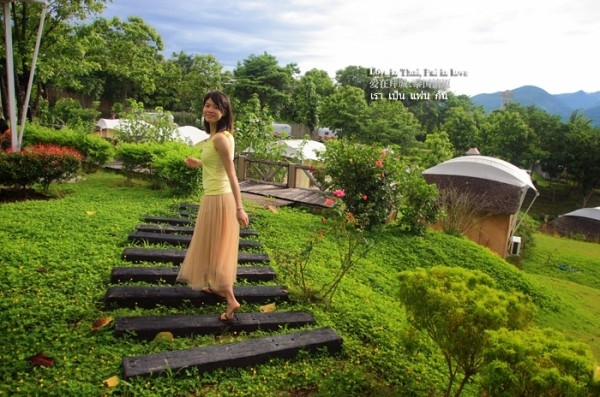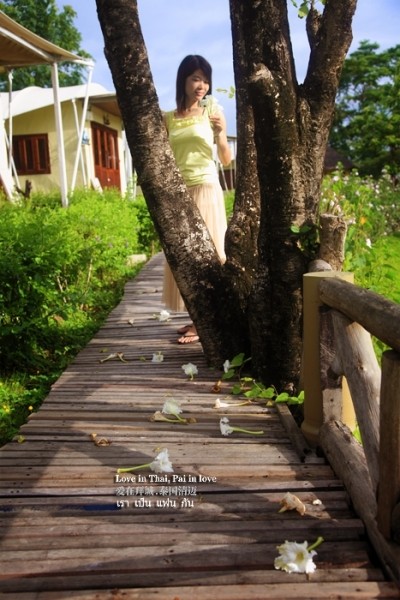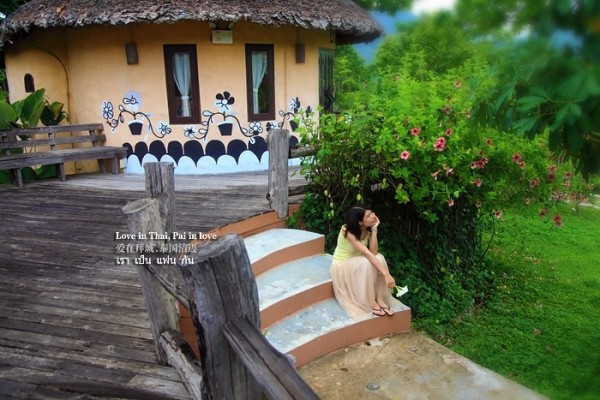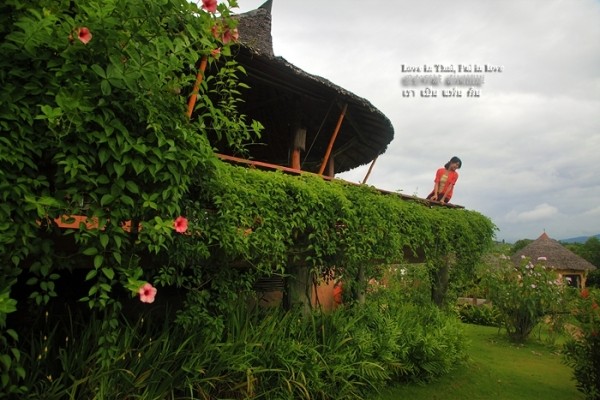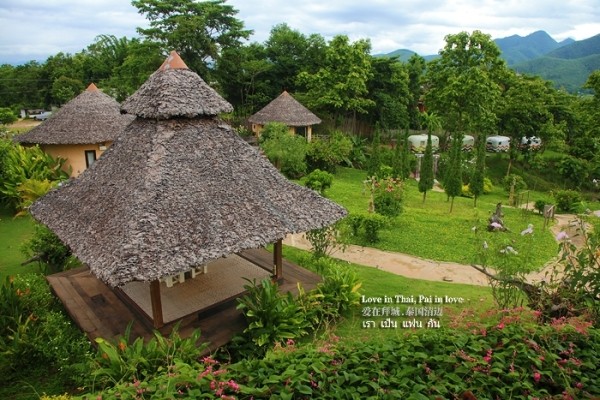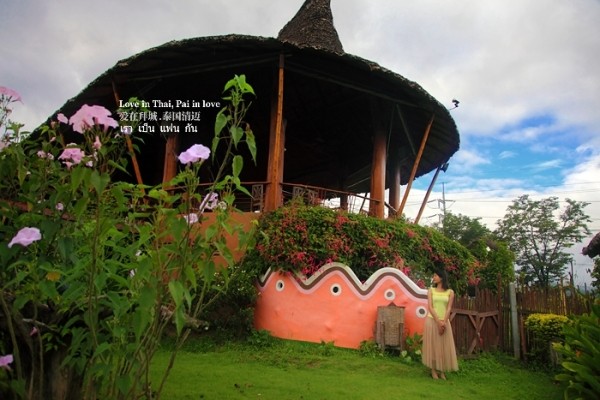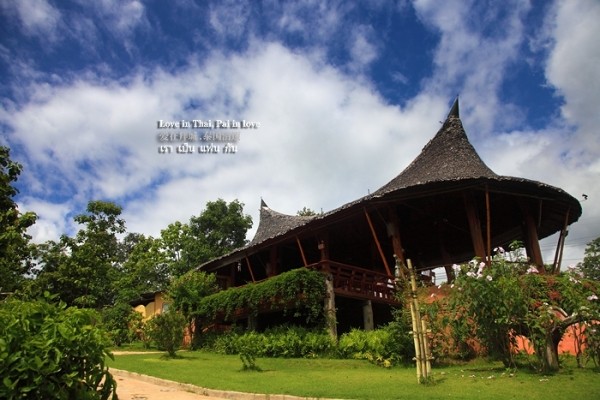 Every girl will expect to live in Andersen's fairy tales. When the dream picture lives in front of her eyes, can you not cover up the excitement of this little girl?
This yellow hut was built for the Thai movie "Pai in Love". Above the yellow hut and cafe Coffee in Love are open cafes and below are pastures, which show a Nordic style. However, it did not become a tourist charging point at that time. Flower farmers took good care of gardening. Tourists read books, drink coffee and eat cakes on the balcony of the cafe. Many years later, people do not know where to go, but the sunshine is still the same, Pai District is still the same, and people's admiration and visit add some legends and poetry.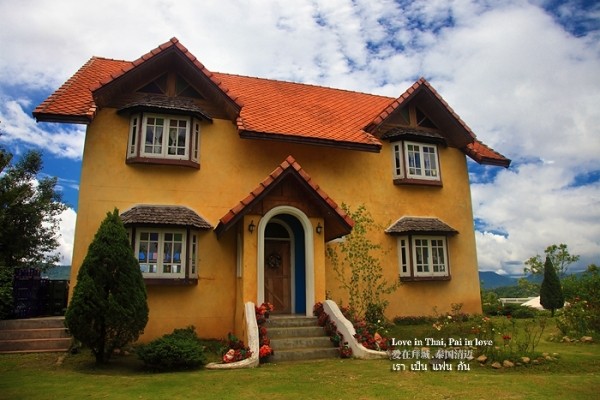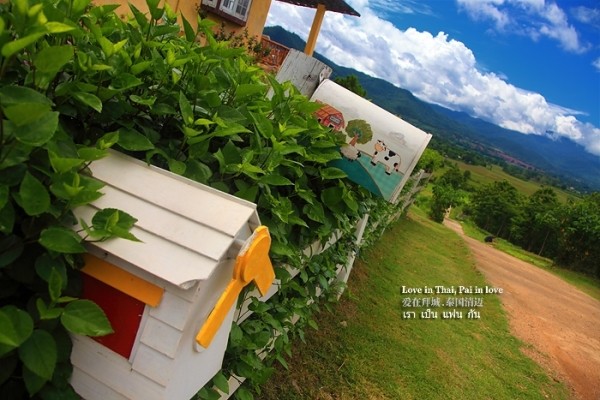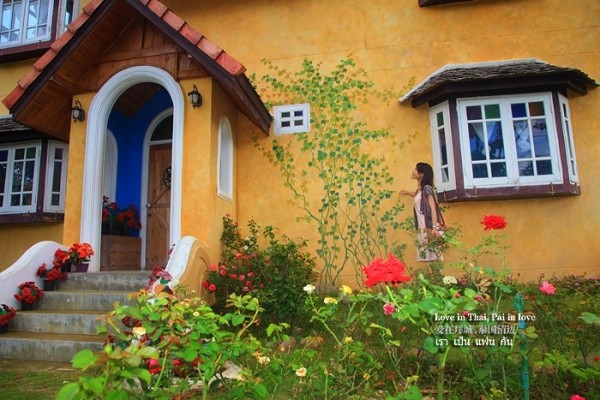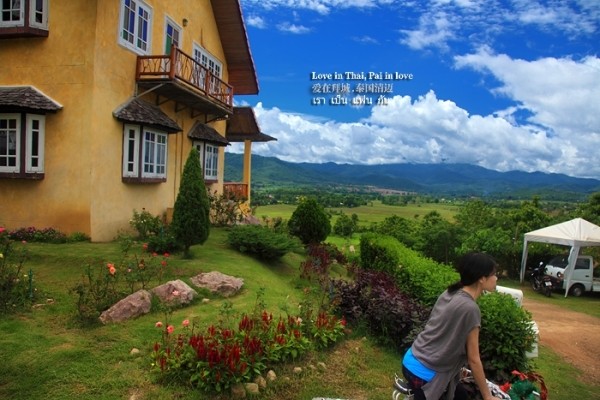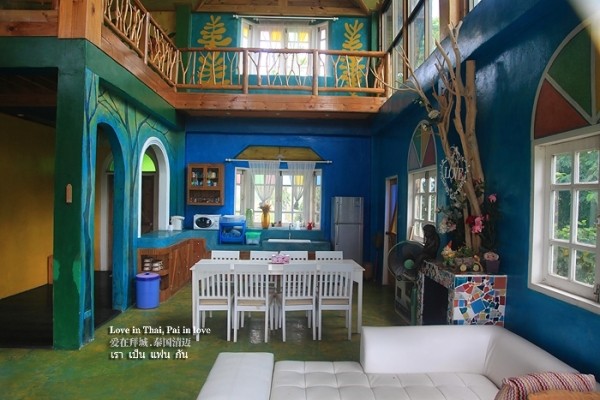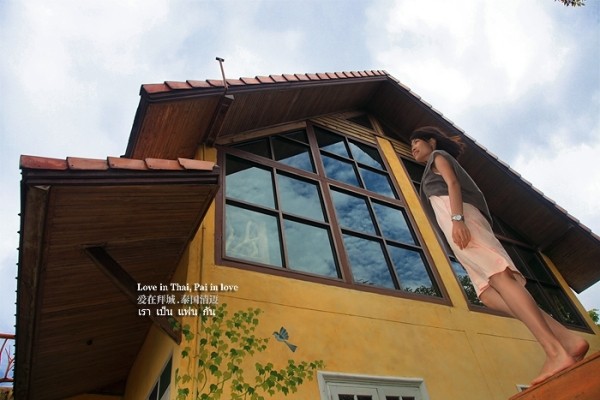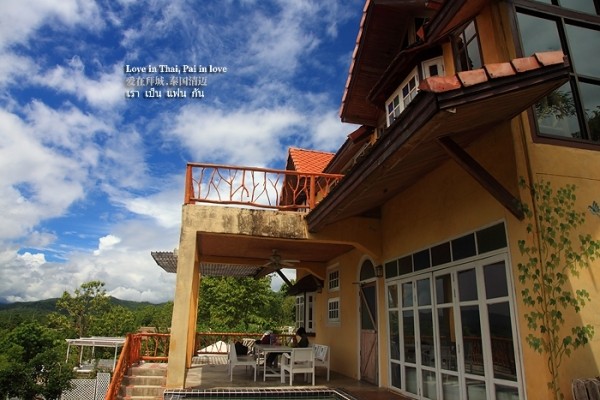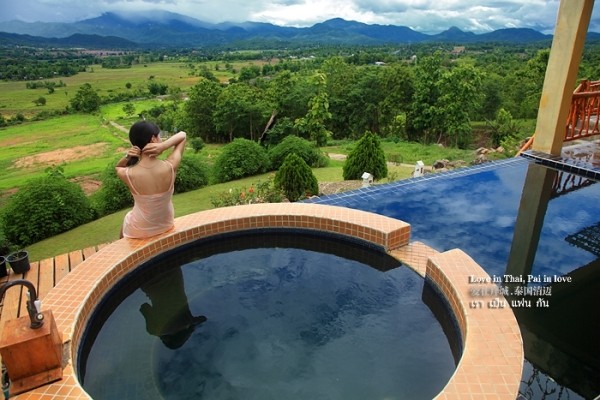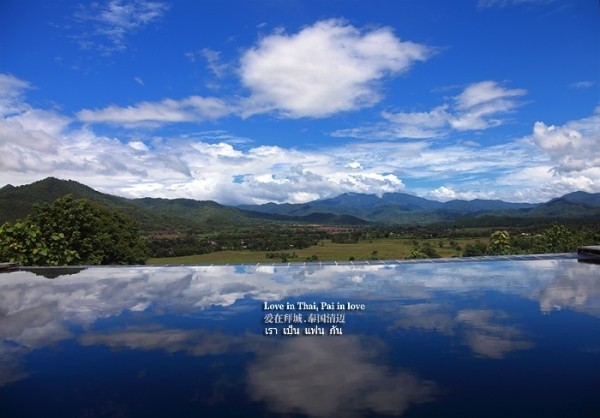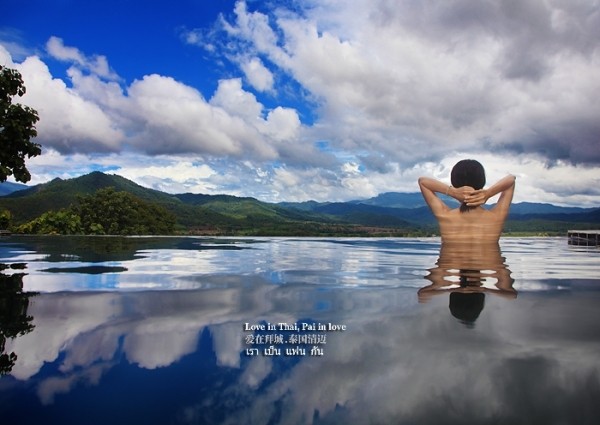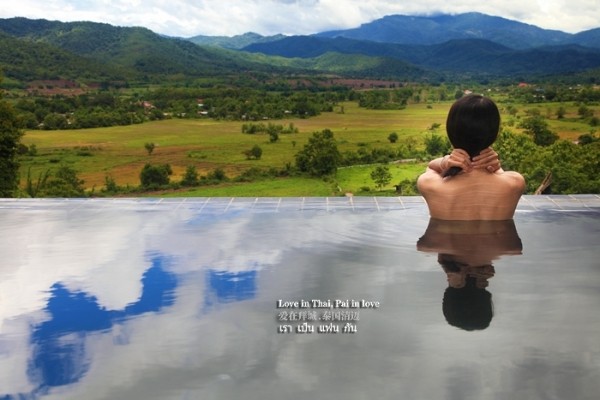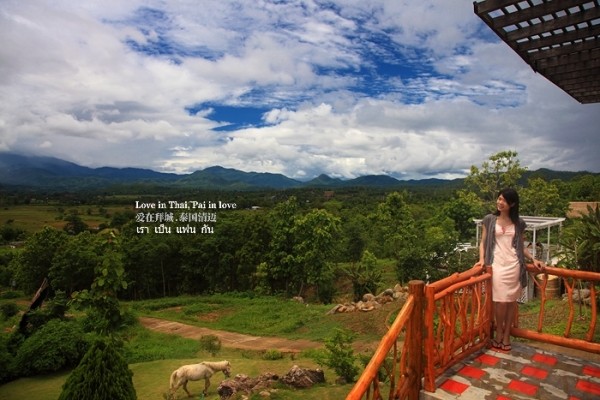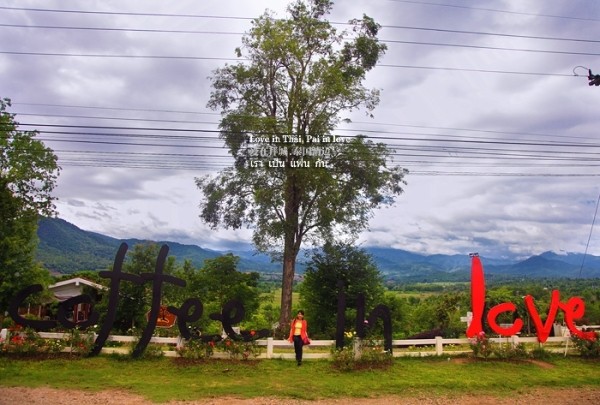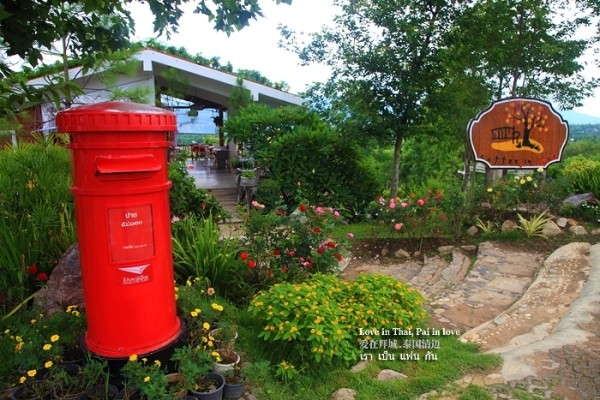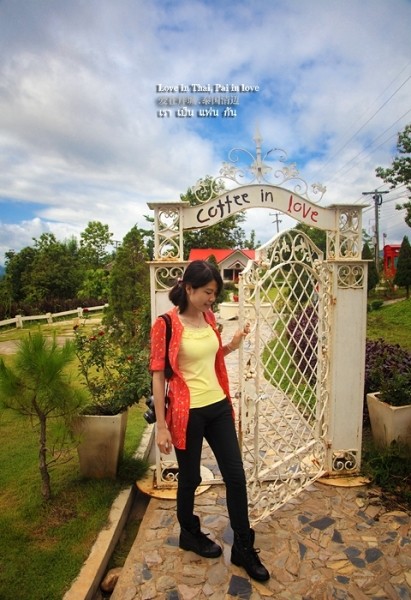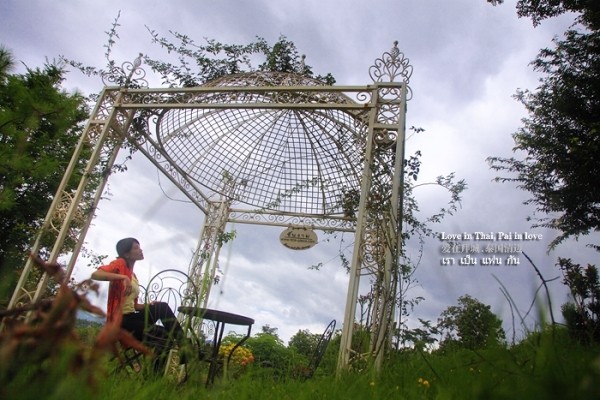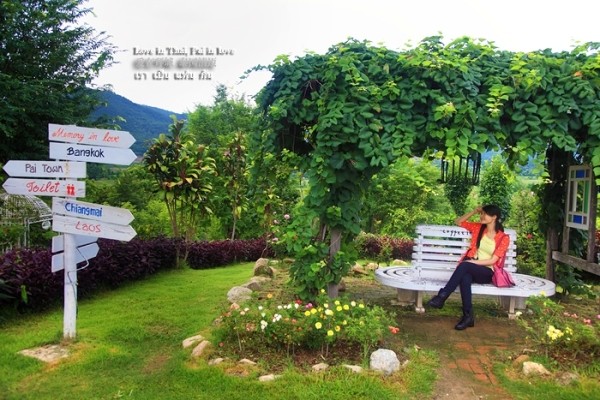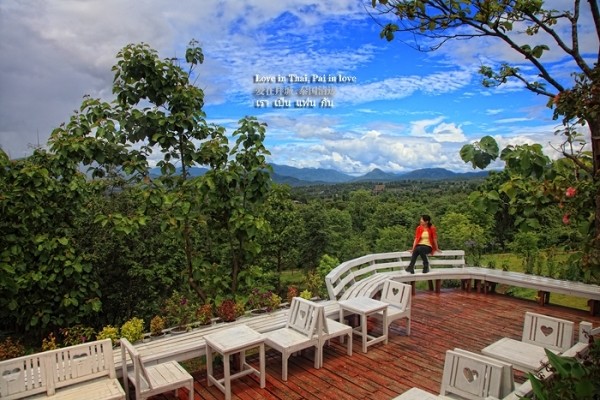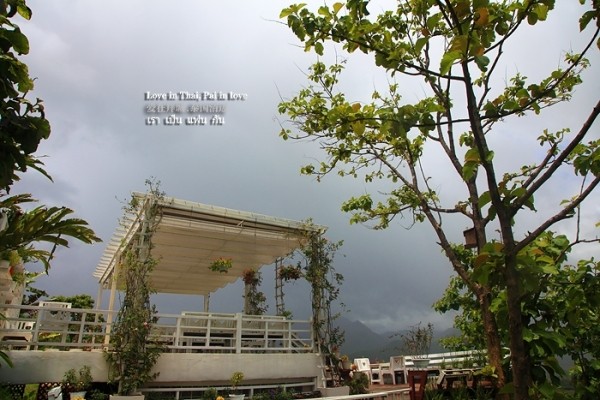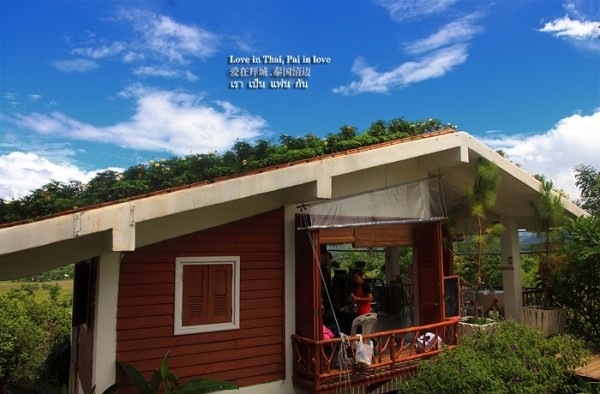 Hong Kong Wireless TVB's recent variety show "Happy Map" Wang Zulan Thailand also takes a lot of scenery here. The beautiful scenery is out of the question. The dessert here is the best to eat. However, it is recommended to taste delicious and rich carefully and vomit blood! And the price is affordable. Before I left, I came here again.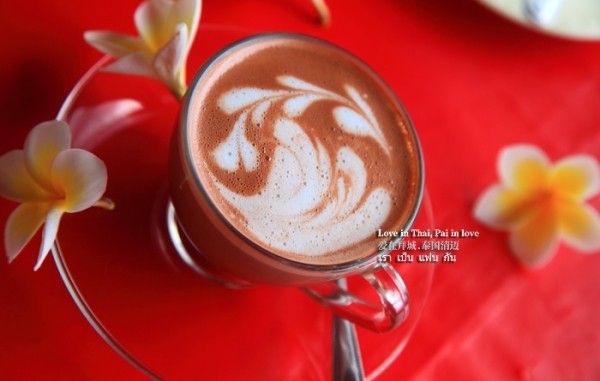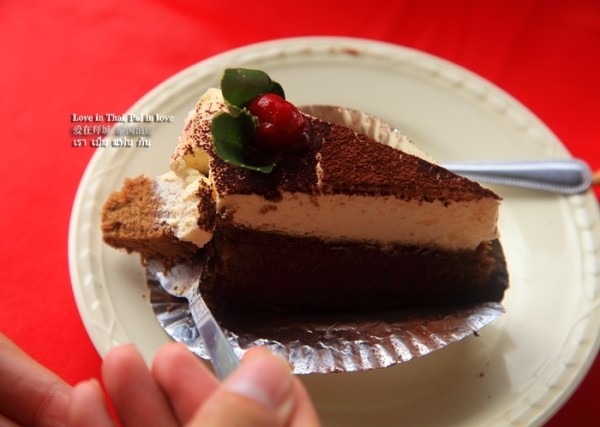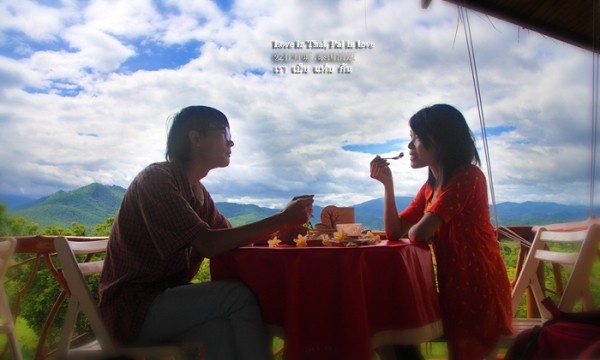 During World War II, the iron bridge built by the Japanese still stands firm after many years. To a certain extent, it is also for everyone to witness and not forget this period of history.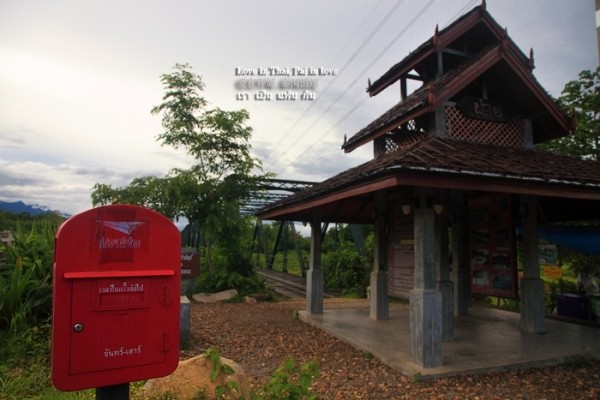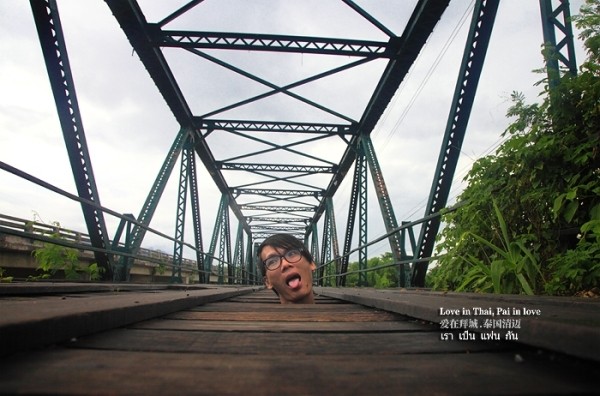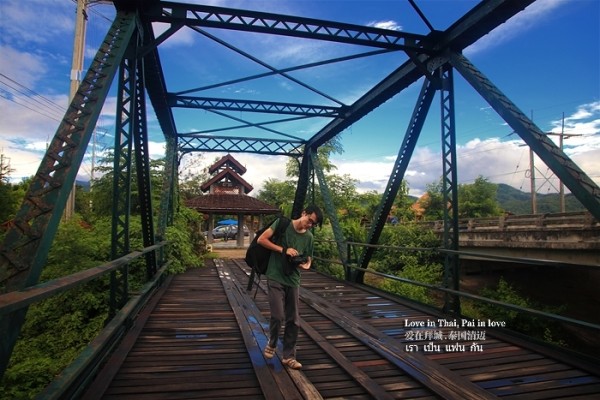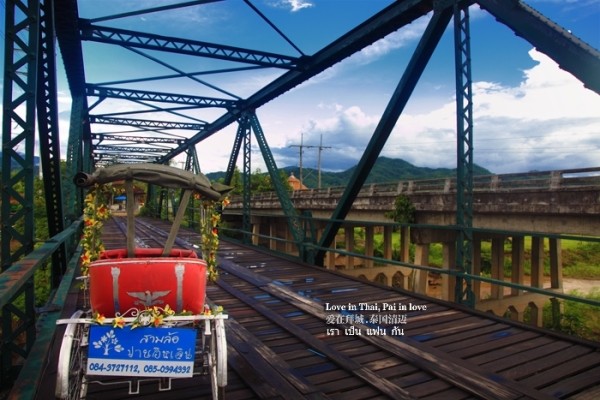 Tha Pai Hot Spring: Natural Hot Springs and Forest Park Location-Find Hot Springs in Tha Pai Hot Spring, However, the conductor of the Forest Park asked us to buy tickets to enter the small hot spring just outside the door (thus meeting the Belgian photographer and his girlfriend for the first time). This is the first time I have been so close to the hot spring eye. The temperature is quite high. People can't just soak in the water. The staff just put eggs in the hot spring and invited us one by one. It's delicious!
Tickets for forest park: 200B/tourists and 20B for local people. In fact, compared with domestic tickets, they are not expensive either. PAI has many places to play. Here we just want to take photos.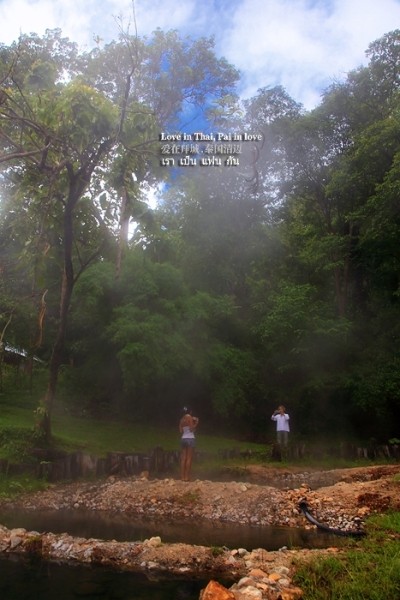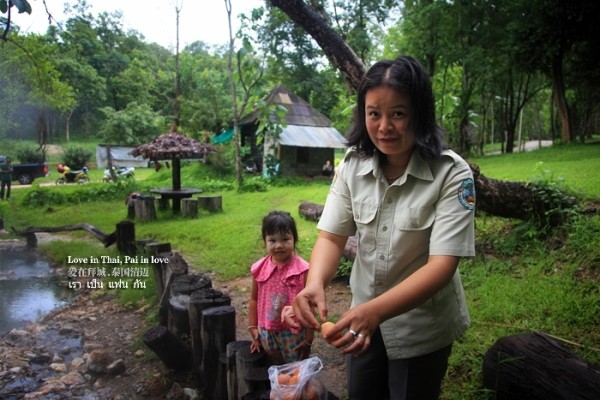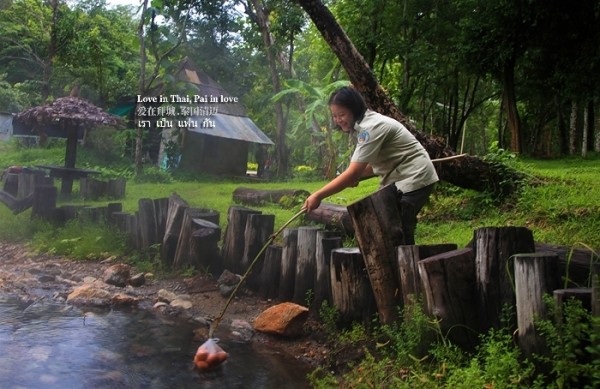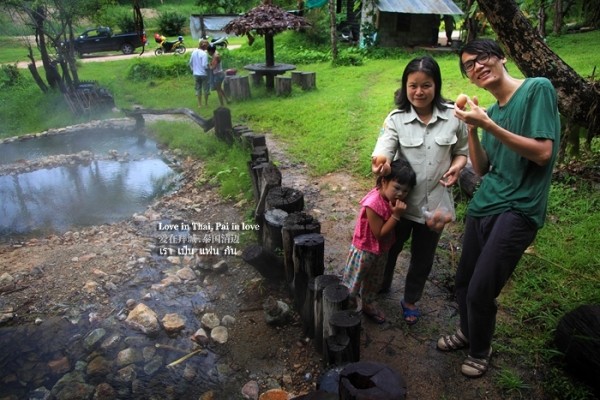 A small clip of "Happy Map".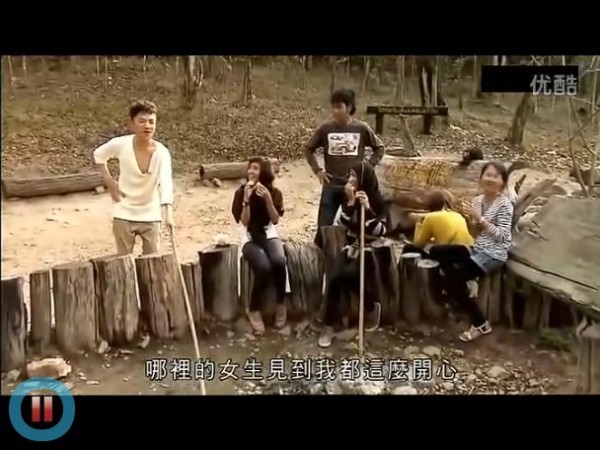 Overlooking the mountain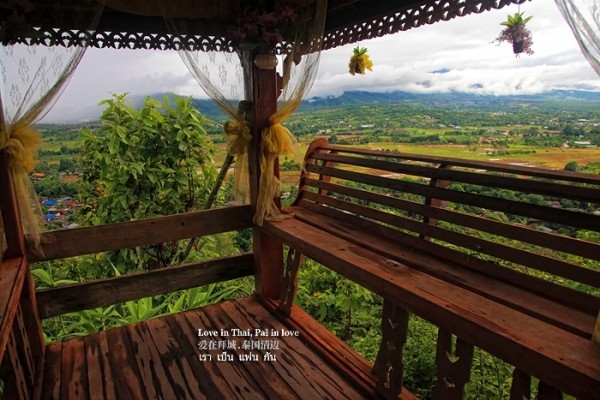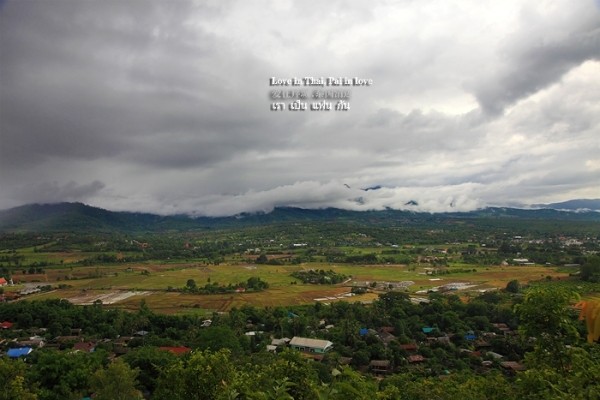 PAI is full of mountains and hills, and people cultivate and raise them on this land.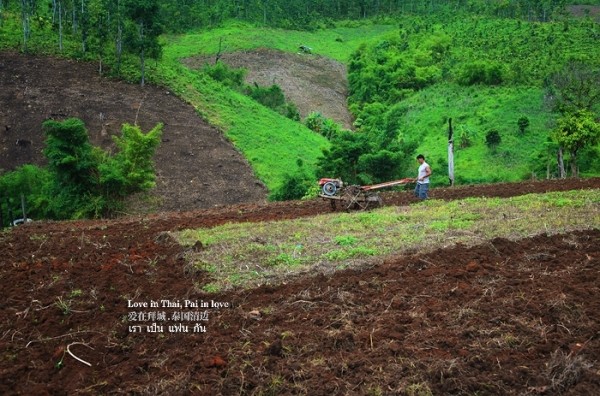 Chinese Village: Chinese Village, this is literal translation. In fact, the local name is "Nanhu Mountain Village". If you go to look for waterfalls, you will pass by. A group of Chinese Hakkas live in groups. Chinese and Chinese are everywhere. People generally speak Chinese. Some Chinese hostels have also been built. But that kind of Chinese scenic spot flavor is quite strong.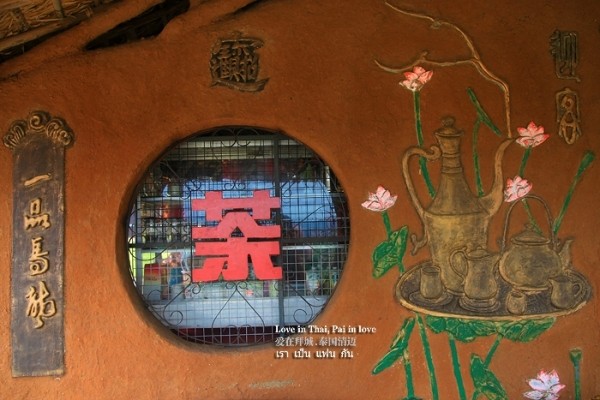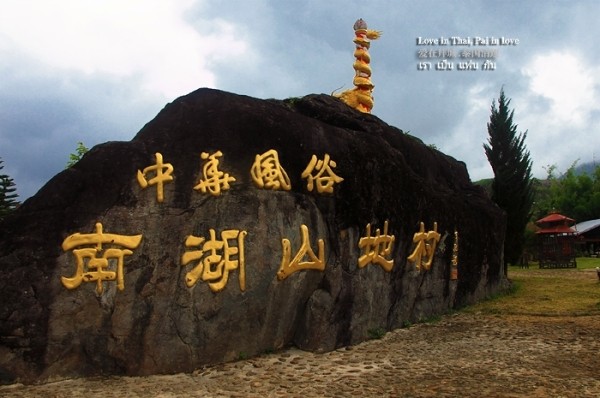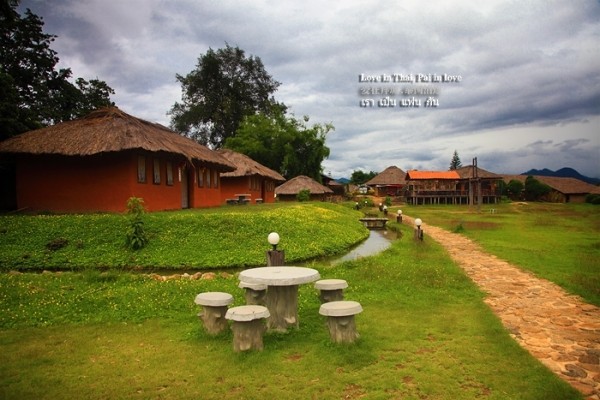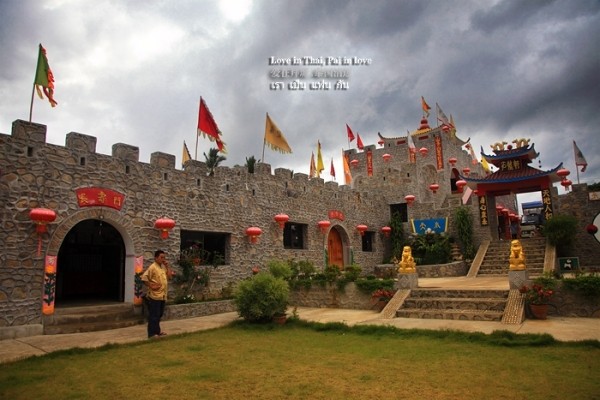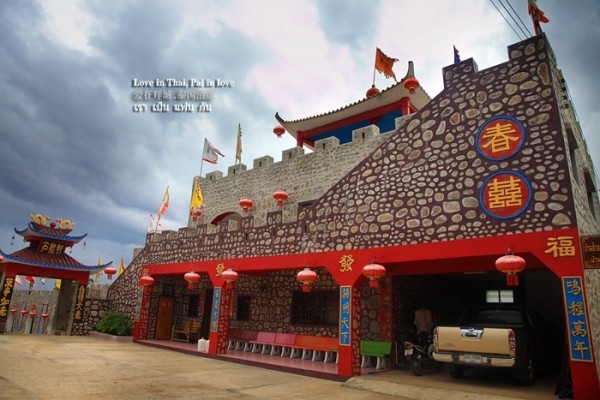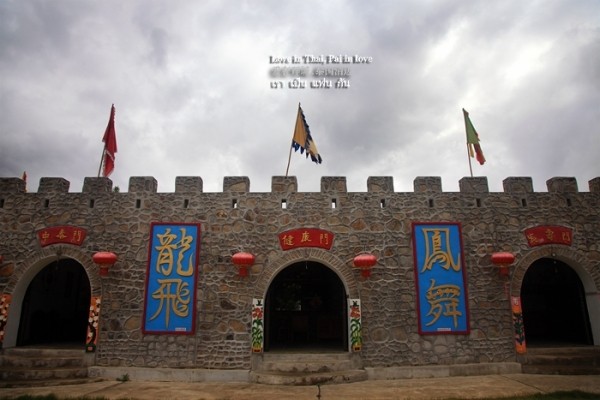 Play wherever you go and shake hands with elephants!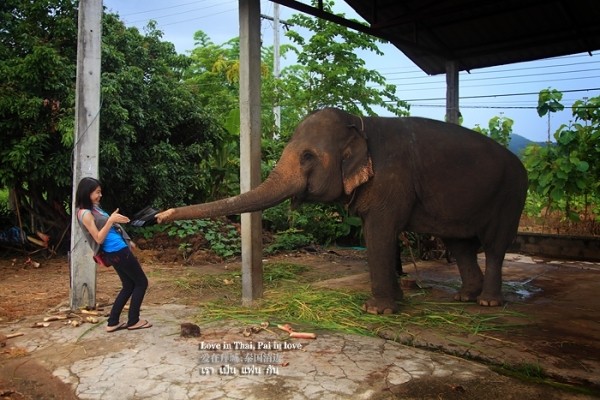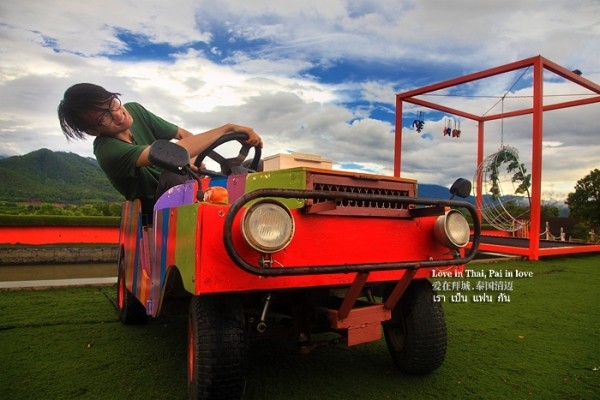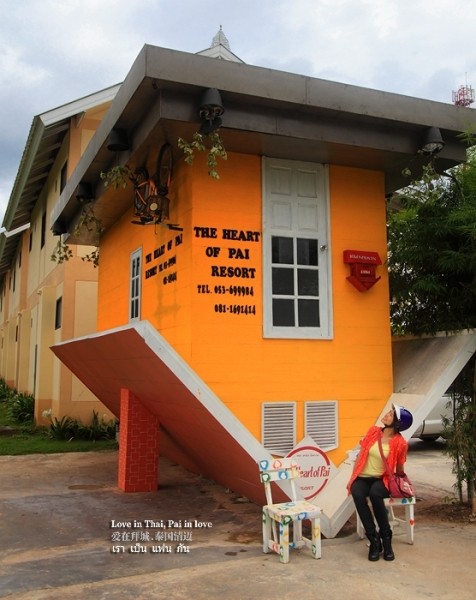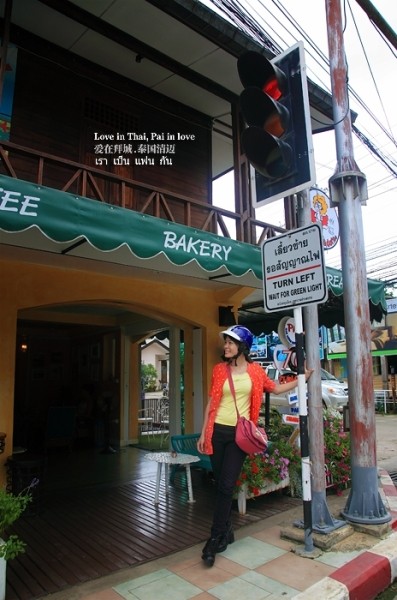 PAI is full of happy colors that make people feel relaxed, and even the post office is so loving.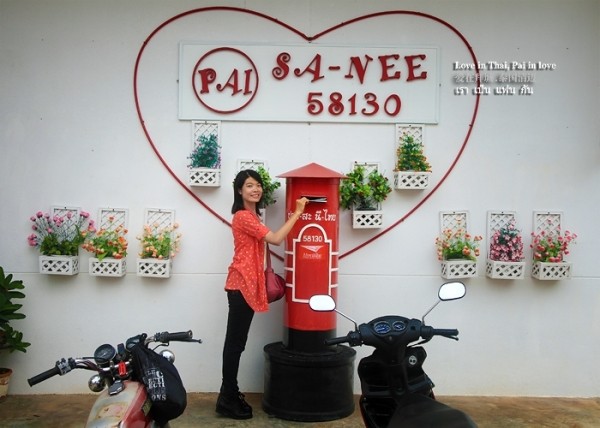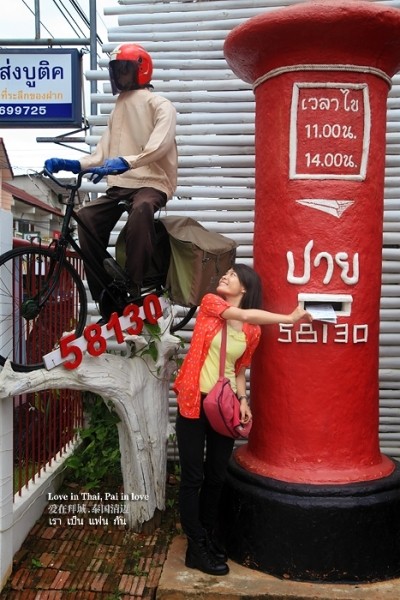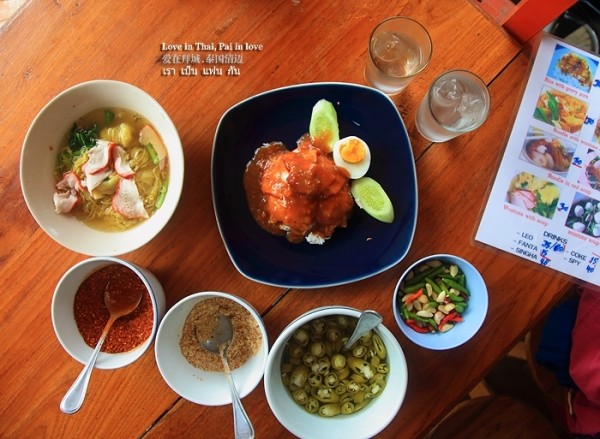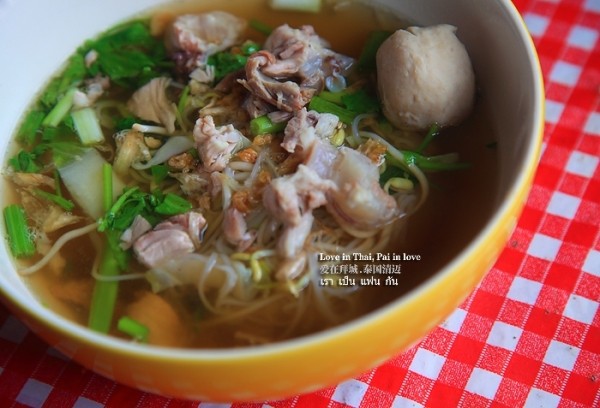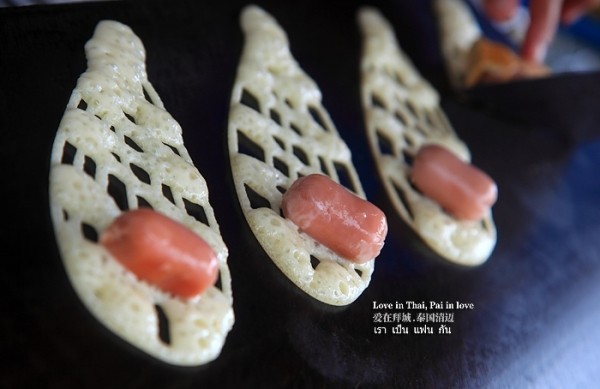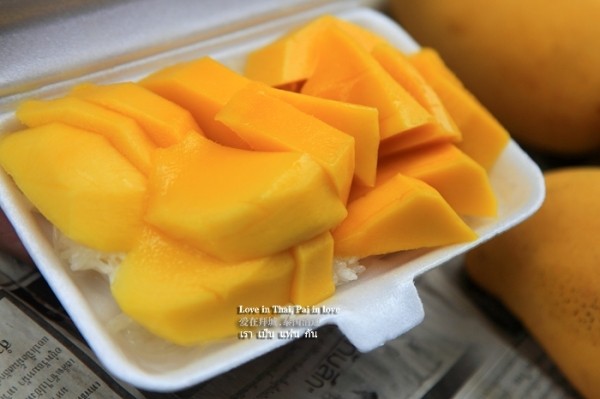 PAI is a paradise for hippies and a paradise for dreamers! Little fresh life, romantic and unruly.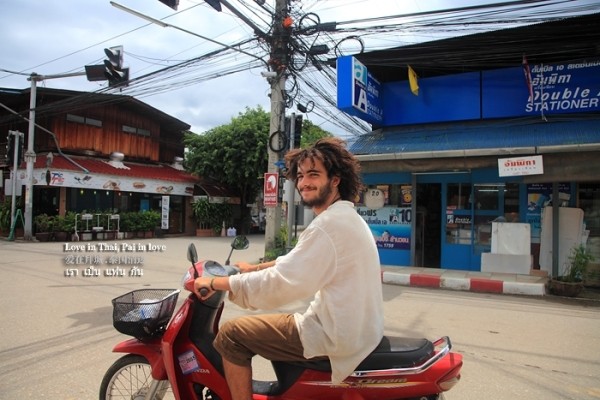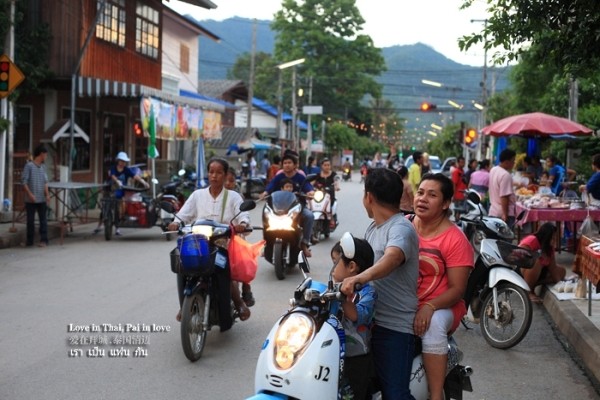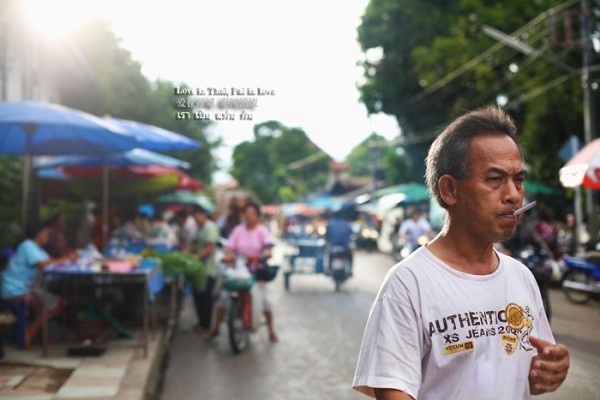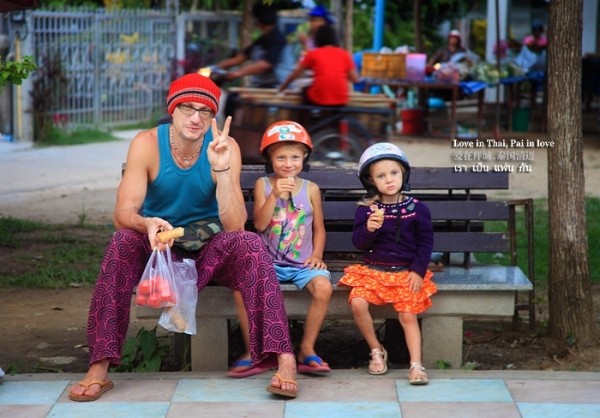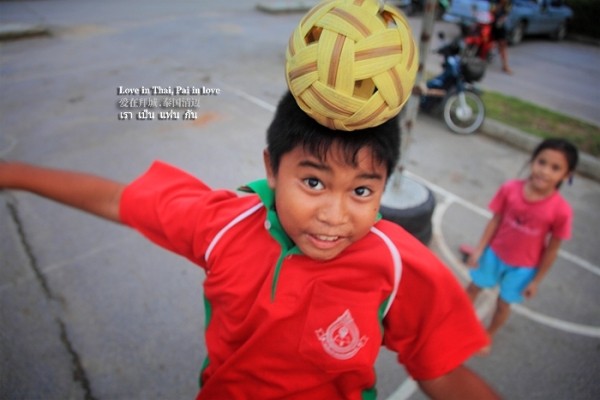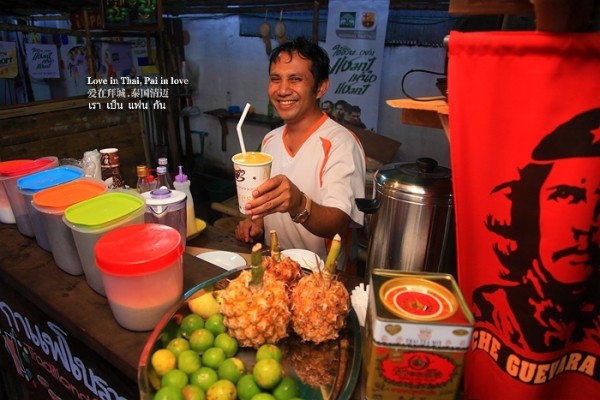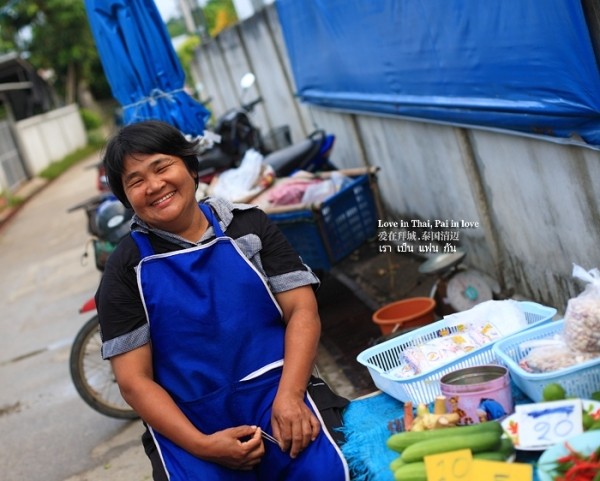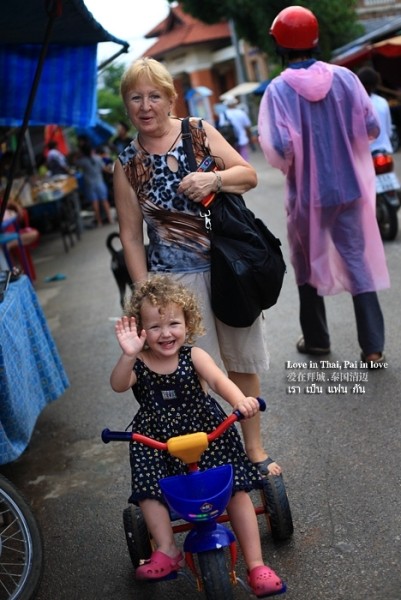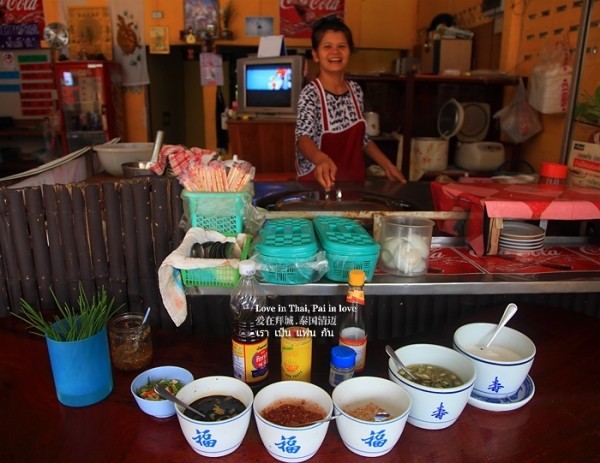 This picture wants to tell you that PAI's mountain roads are high and low. They often see their hands and feet wrapped in PAI. They should be injured when driving a motorcycle to swim in PAI, but it does not affect their emotions at all. The kind of high-spirited spirit is directly reflected on their faces!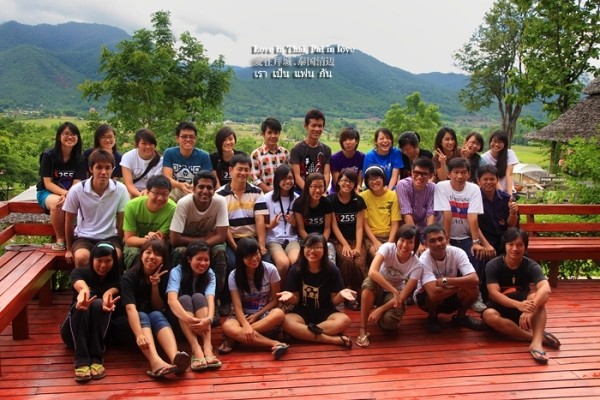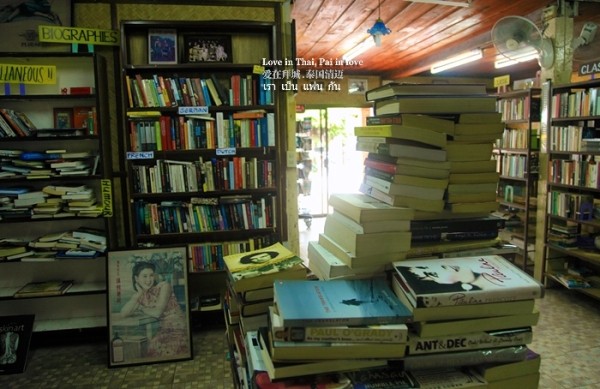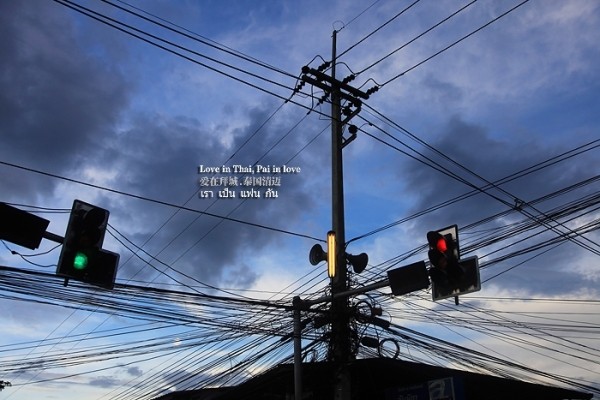 山城天气就像女人的心情,飘忽不定,阳光穿透大家的生活,格外和谐美好。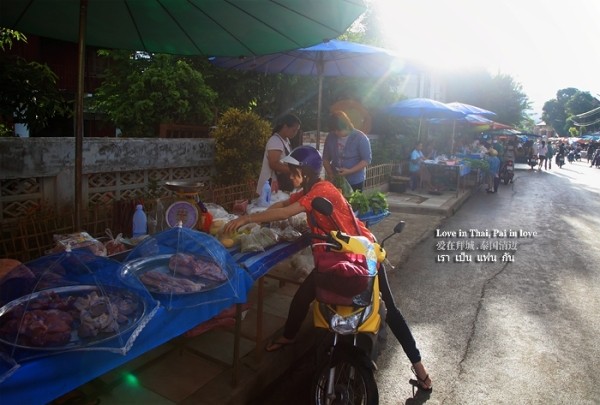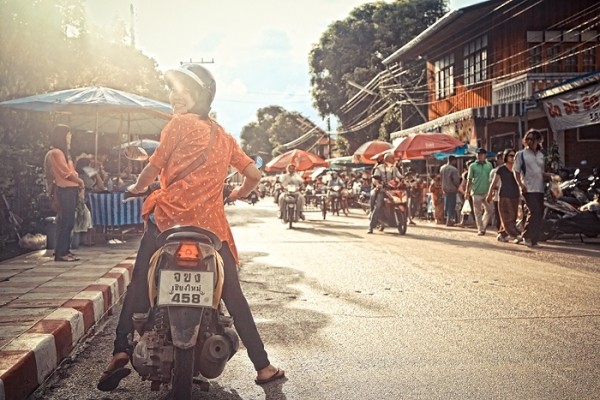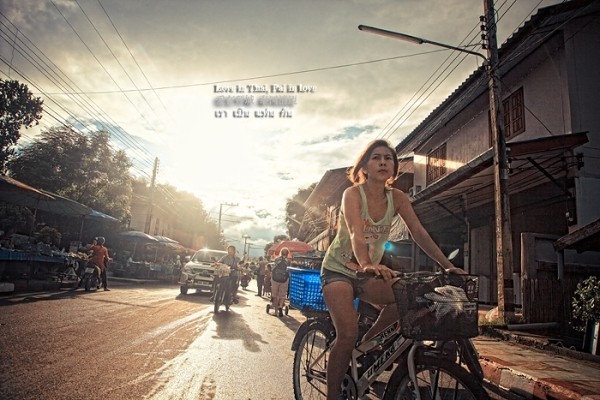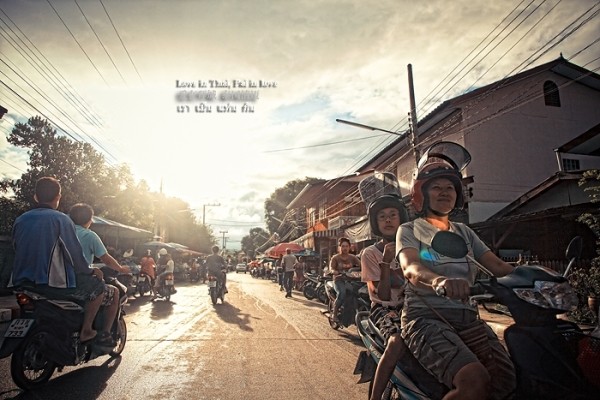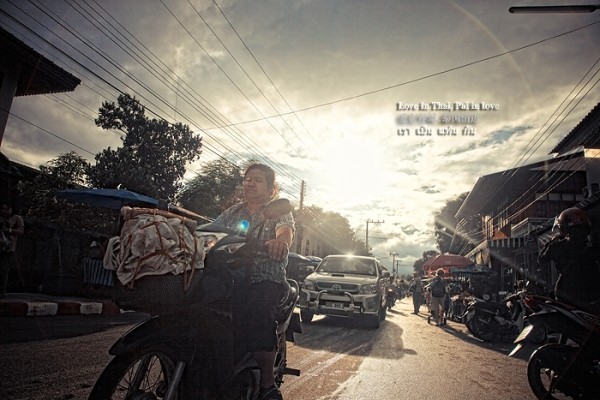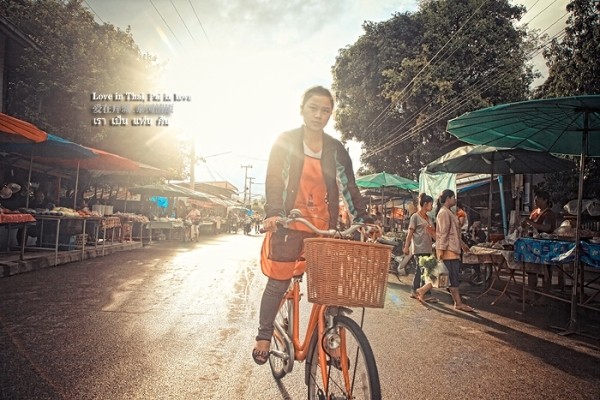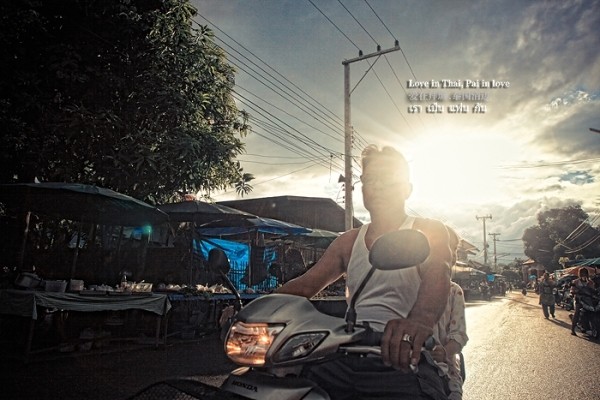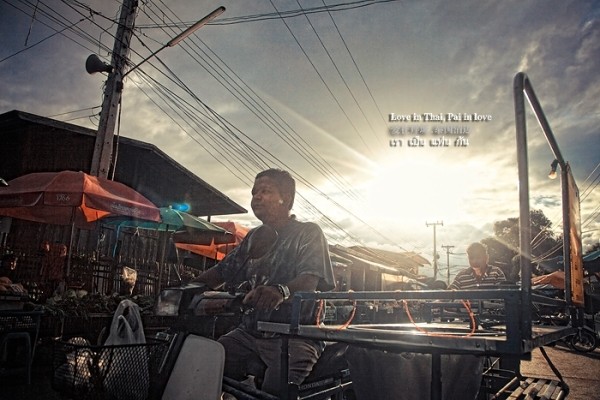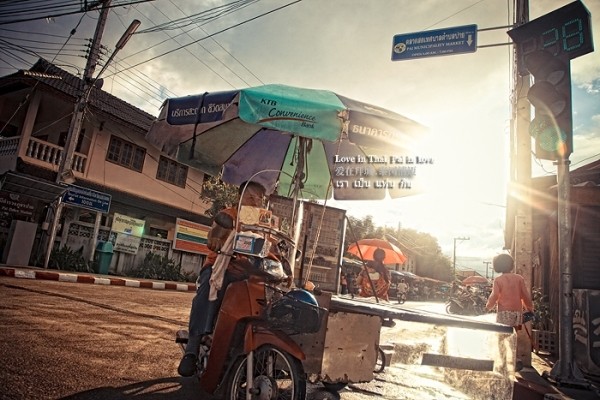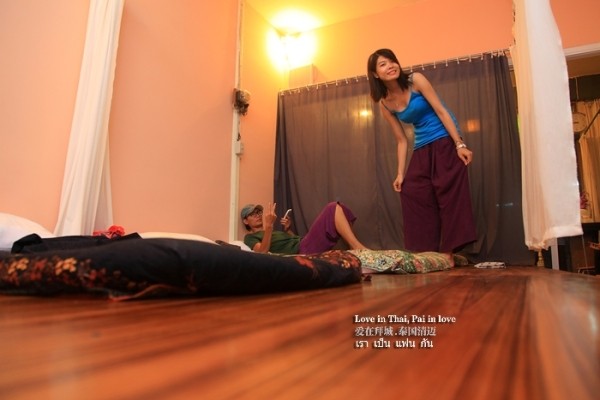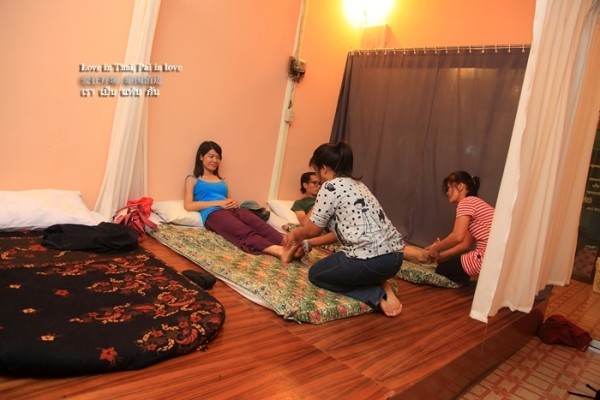 Thai barbecue has almost become our staple food every day. It is delicious and inexpensive!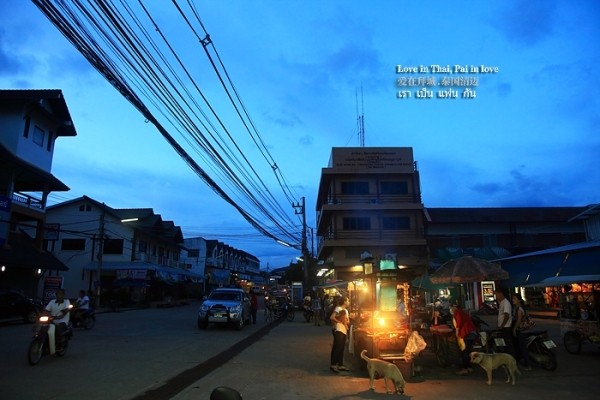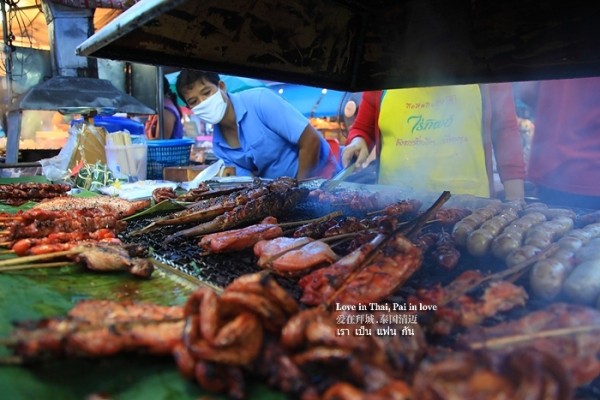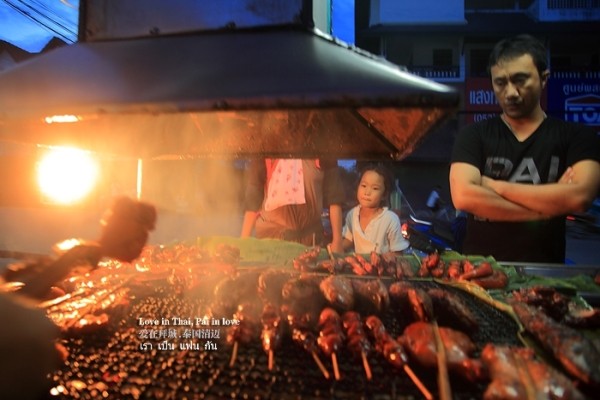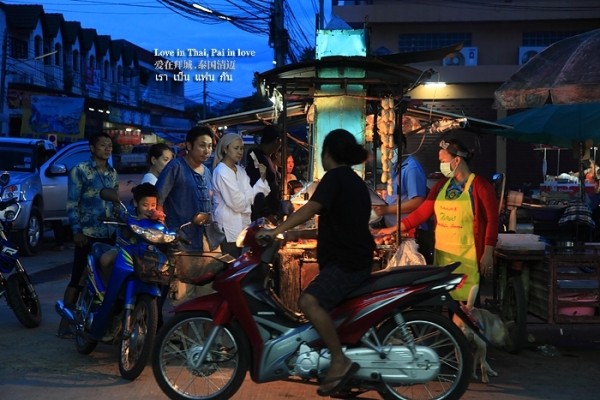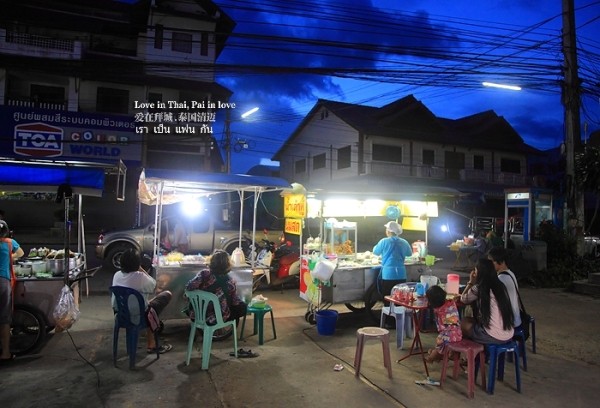 This brother is selling his scented tea, herbal tea, sugarcane sweat, sweet tea, etc. in bamboo tubes. Can buy blindly, can also mix, always under his mixed taste is fragrant and honest, later saw "happy map" also filmed him, from the program saw the street, eat meal shop, have a kind of inexplicable touched.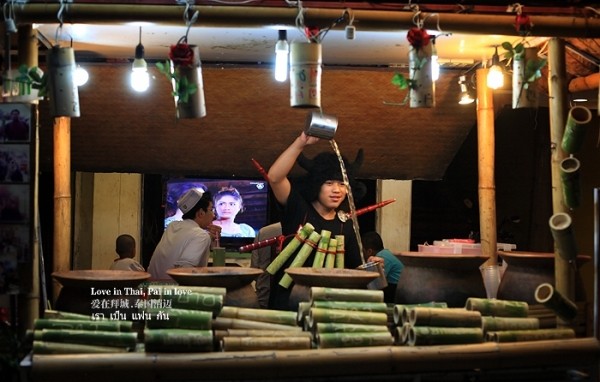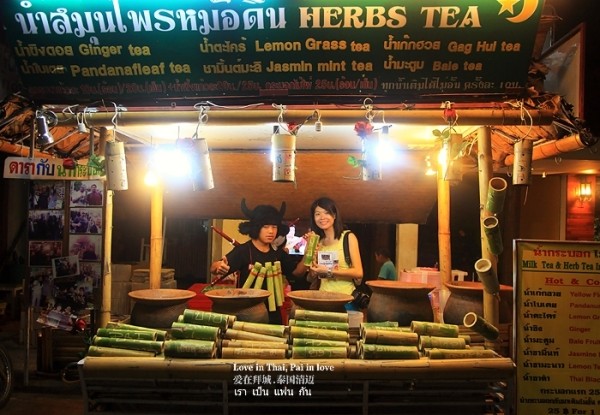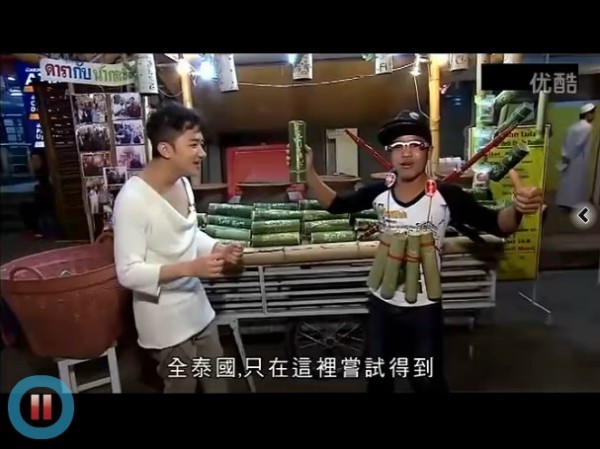 Exiled souls linger here! This is a "Captain Jack" with a story. I believe every friend who has been to PAI has seen him. He has been here for seven years and usually drives his little blue beetle at night. He dressed up and sells postcards that he directed, acted and took selfies. He is a master of selfies. The pictures have stories and pay attention to light and shadow. You should also go and see his photography creation if you don't buy them.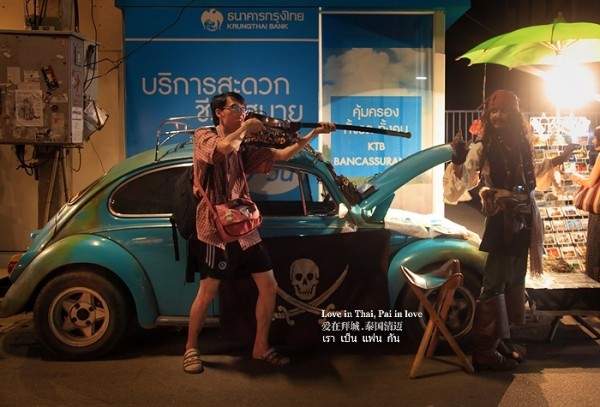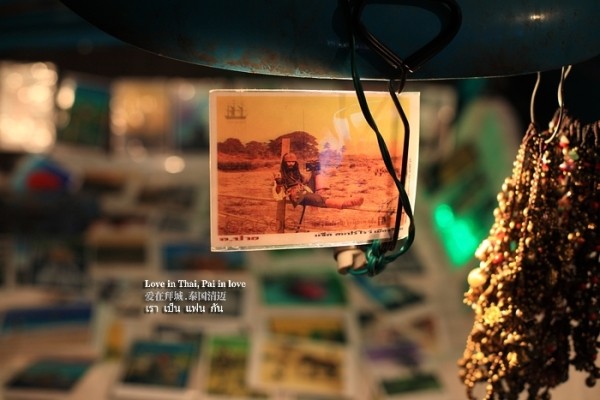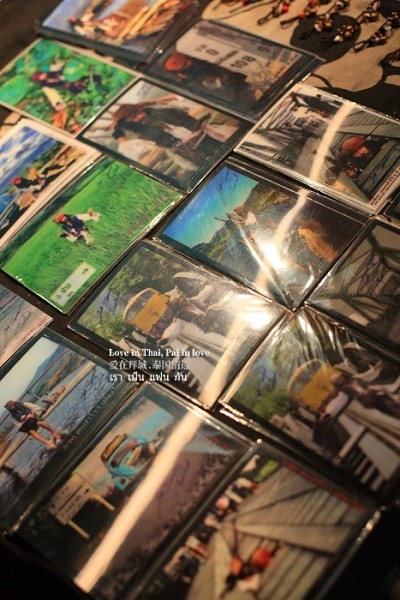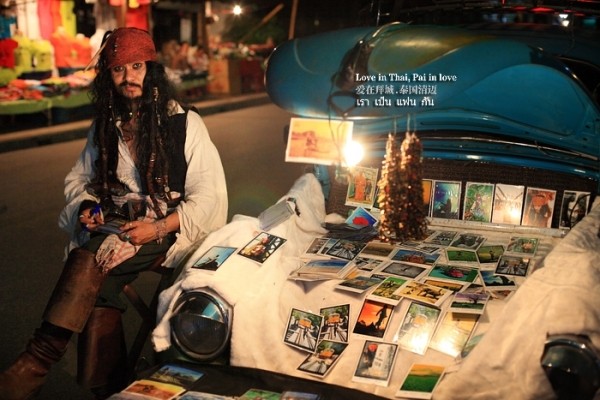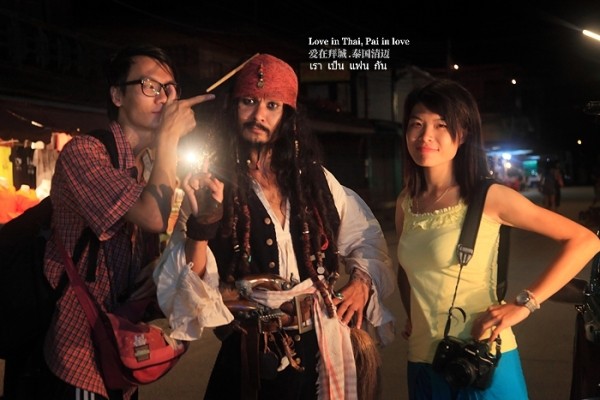 There are also creation and commerce in our photography circle. I am sure this is creation.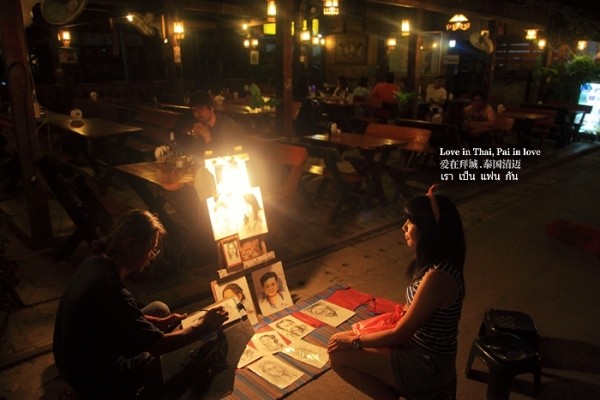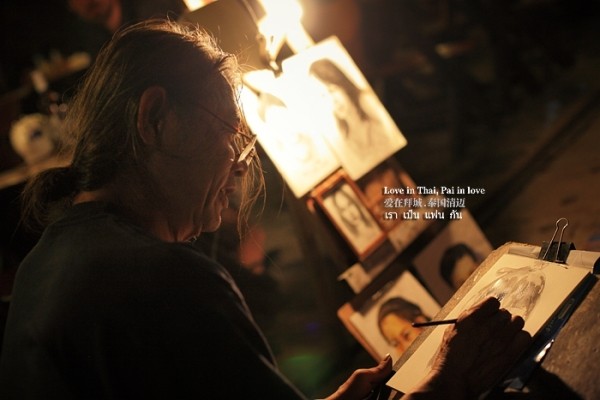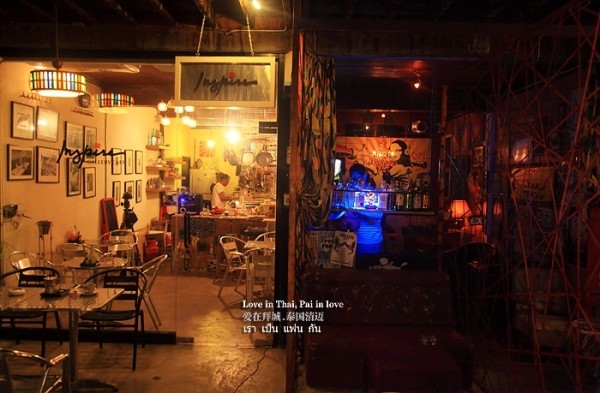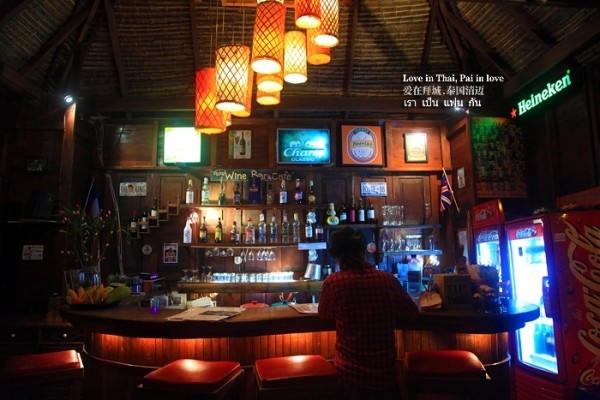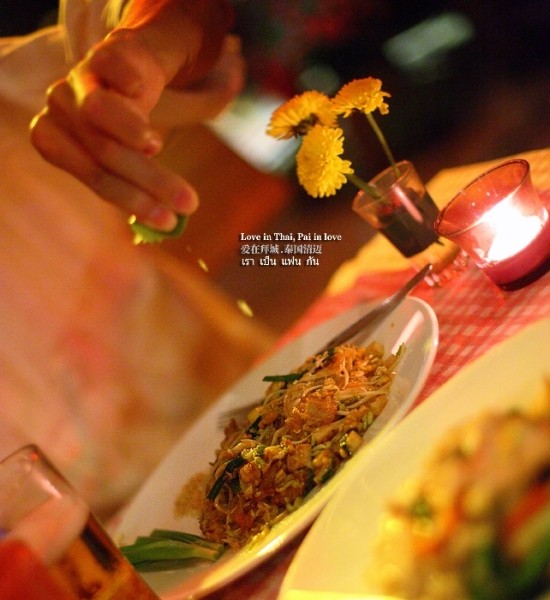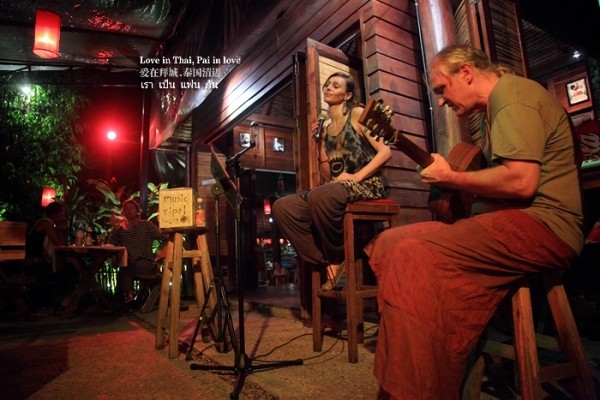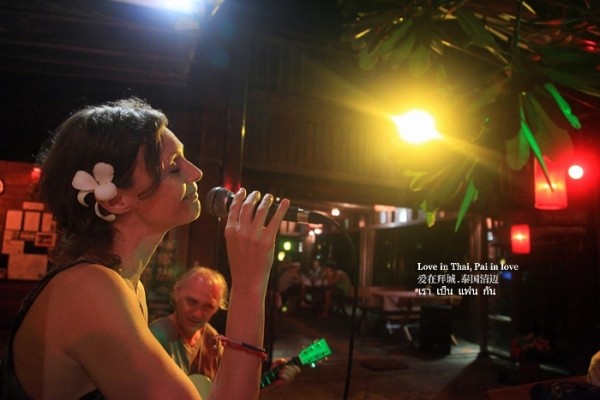 The night before I left, We went to a bar with live music, He found out that he had met the couple for the third time. The first time we arrived outside the hot spring gate, the second time we went to the waterfall, and the third time we went here. The man was a Belgian photographer who was unruly and free in his bones. According to their description, he resolutely left everything to travel when he was 23 years old. After many years, he entered Myanmar twice and met this girlfriend in Mandalay. When he heard that we were going to leave for Phuket, he happily suggested to us that our friends in Phuket could borrow sailing boats for us to go to sea. From Phuket to Jiami Strait, they shuttled back and forth between the zero-noise islands to embrace sunrise and sunset. They stayed in Phuket for several years like this. What a plot like "No Country for Old Men"! However, a realistic problem is that we will not sail a sailing boat, so we failed to live up to this opportunity. They had to shrug their shoulders and see that Belgian photographers' picture blogs are mainly humanities, mainly their records of visiting some countries. The decisive moment of the picture and the atmosphere texture can show his basic skills. When we exchanged photos, when asked about his on-hook configuration, we cleverly asked: Canon? Nikon? Sony? Pentx? He kept shaking his head: NO! Leica! But now I don't do commercial photography. I can see from his eyes that kind of indifferent attitude towards life style. I look up at this attitude, but I am also quite rational. When I returned to McDonald's in Chiang Mai, I said to Little T: It is not good to have too many people like Belgian photographers in the world. He said: Well, yes! There should be some poor people and some people like us who create productivity to balance the world. .
The night market in Chiang Mai made me trance to the mountain road, near the ImperialMae PingHotel, where I visited a wide range of places! Recommended PAI is more personalized and affordable than the things in the night market here!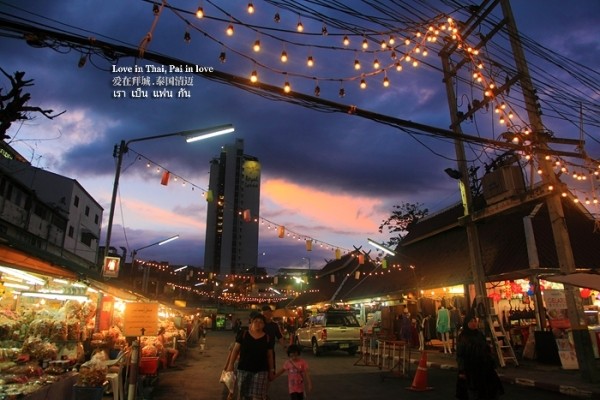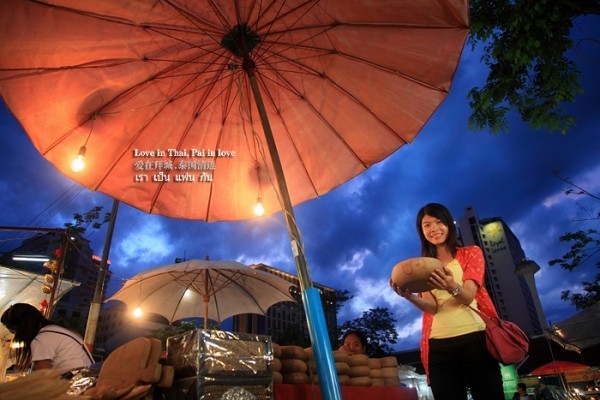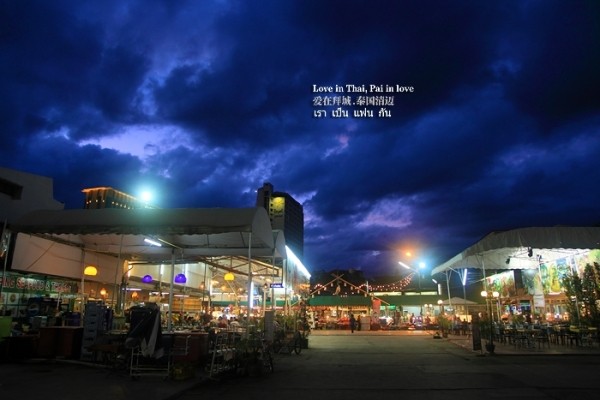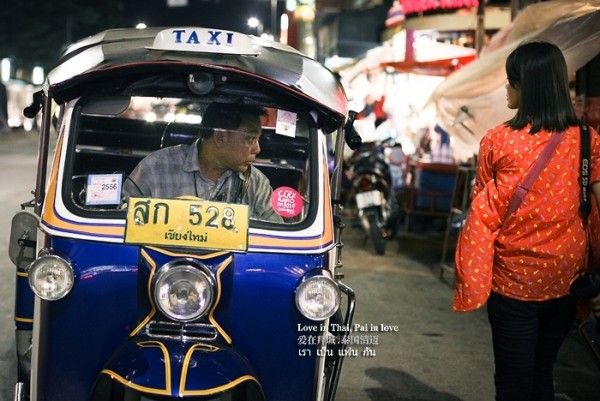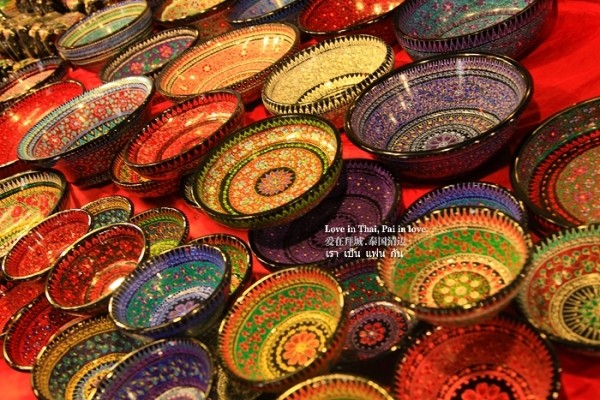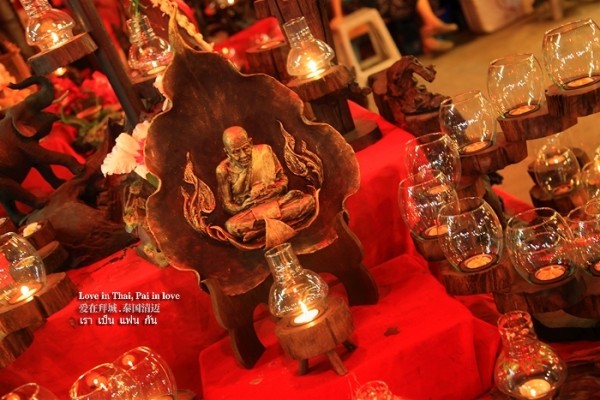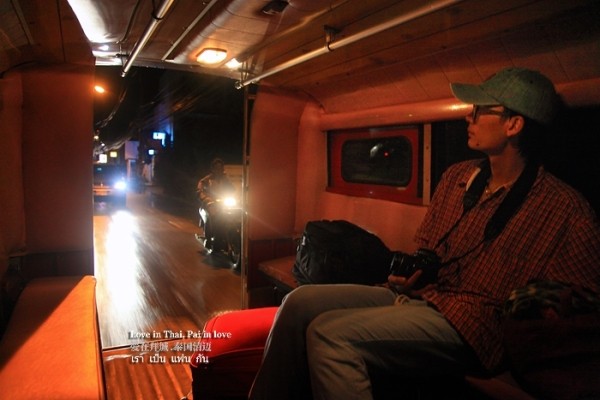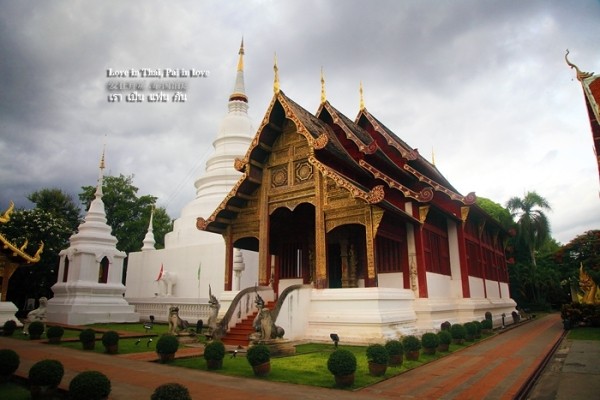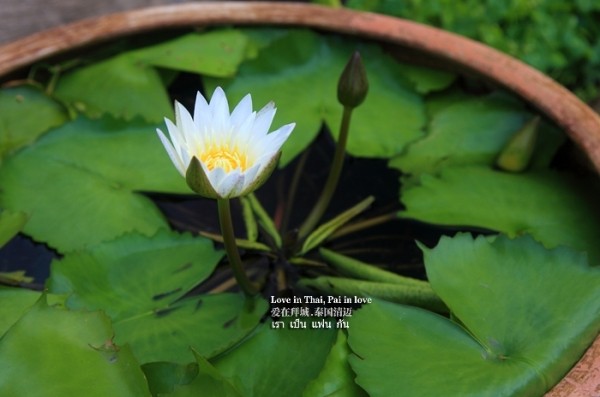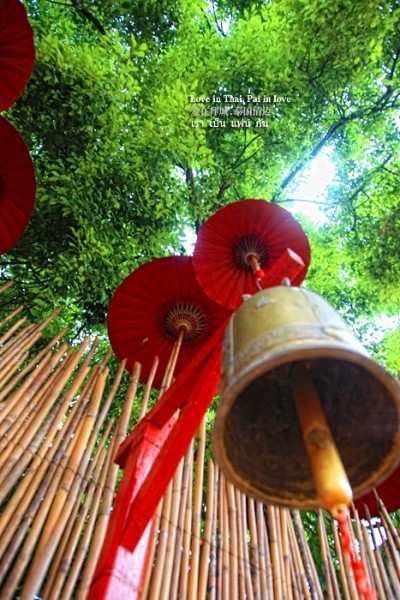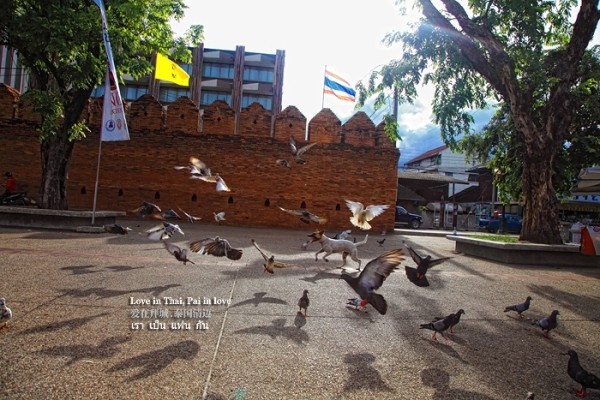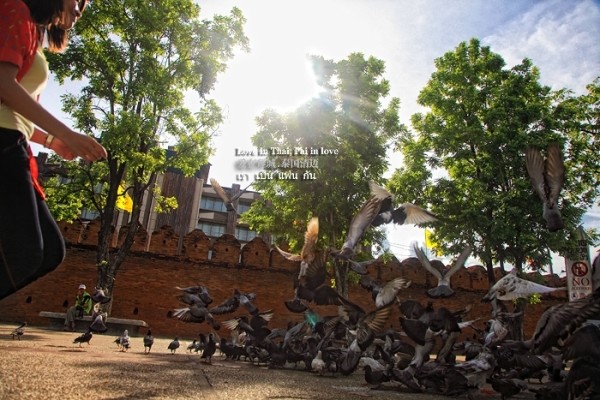 I will come to Chiang Mai again when I have the time and the chance!