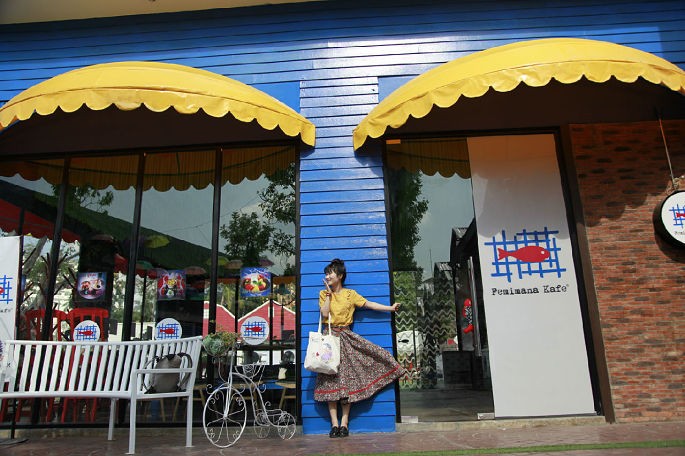 As a professional travel agency TOUR LEADER, not only because of work to frequent Thailand, in my 8 years of backpacking travel career,
Thailand is also a very important country. I have changed three or four passports. One third of the visa countries are Thailand. Of course, Thailand is the most suitable country for me to stay.
However, I am in love with Chiang Mai, a small town in northern Thailand. In recent years, I have to go to Chiang Mai several times a year, either working or traveling. I am a very lazy person, every long trip
When I came back from the trip, many friends asked me to give me a strategy, but I was too lazy to write every time and occasionally sorted out my feelings during the trip.
But this time I decided that I wanted to leave some what for my one-month slow life in Chiang Mai, and I also hoped that I could bring it to my friends who had not yet gone to Chiang Mai.
Something different. Now I have completely given up the what Restaurant recommended by what Raiders, which is full of Chinese tourists.
Place gives me a headache. This time, because I met all kinds of friends in Chiang Mai, I learned about the weekend second-hand market, ONE TOUR, which tourists seldom go to.
Not to go to the black temple, as well as various English schools and investment in Chiang Mai to buy information.
Never wrote travel notes, So I also don't know how to write standard travel notes, I hope everyone will understand my freedom and laxity. Think of what to write about what. Many friends asked me, why do you like Chiang Mai in so many beautiful places in Thailand? Is it just because of the beautiful climate? I really didn't know why I like Chiang Mai what before, but now I really understand why I like it, because I like the lovely people here, so I fall in love with it.
Flight:
There are not many direct flights from Shanghai to Chiang Mai. Jixiang Airlines and Eastern Airlines have direct flights.
If you choose cheap airlines, Asian Airlines and Spring Airlines, Asian Airlines can fly from Shanghai to Macao, Macao to Chiang Mai or Shanghai to Hong Kong and Hong Kong to Chiang Mai.
In addition, after February 21, AirAsia will open direct flights from Hangzhou to Chiang Mai.
And this time I took Chunqiu Airlines, Shanghai-Bangkok, Bangkok-BUS (NCA) Chiang Mai
There are many flights to Chiang Mai in Bangkok, and there are also many traffic. Thailand's domestic low-cost airlines include not only AirAsia but also Bird Airlines, which is very cheap to catch up with the promotion.
RMB, of course you can also choose the train, but it is often delayed, the air conditioner is very cold at night, and it is also bumpy, suitable for people who have a lot of time to swim slowly.
And now I basically choose to do NCA bus, to Chiang Mai for 8-9 hours, if you don't need VIP seats, then it's not too big to buy tickets that day.
Problem, I am basically GOLDE CLASS, the fare is about 120 RMB, the car will send water, snacks and food, the service is good to explode, the car also has
WC, vip seats have game console, LCD screen, chair with massage function, but vip position is very popular, it is best to book half a month to a month in advance.
It's worth experiencing.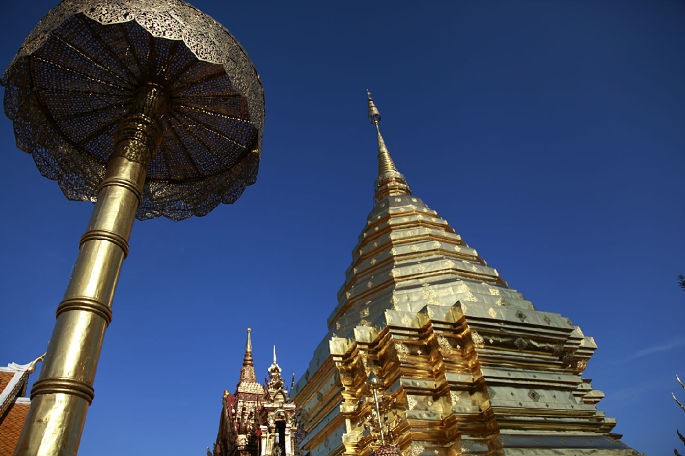 Transportation from Airport to Ancient City:
According to the instructions to enter the country, the entry staff can now speak basic Chinese, so there is no need to worry about poor English. After coming out, there will be
TAXI sign, and then tell the staff where you live in Chiang Mai, the staff will write a song list for you, and the vehicle can choose.
If you have more people or luggage, you can choose SUV with a price of 150B. Of course, you can also come out to find TUTU or put together two strips. TUTU100B or so.
However, it is recommended to take a taxi directly.
Traffic from NCA Station or Aka Bus Terminal to Gucheng:
Basically is double, if package double 100B or so, if SHARE double basic 40-50B, TUTU see you bargain level is average
100B
Ancient city traffic:
As long as you go anywhere in Chiang Mai ancient city, the two lanes are 20B. Stop the two lanes and ask the driver if you can't get to the place you go. Get off and give it to 20B.
One person can do it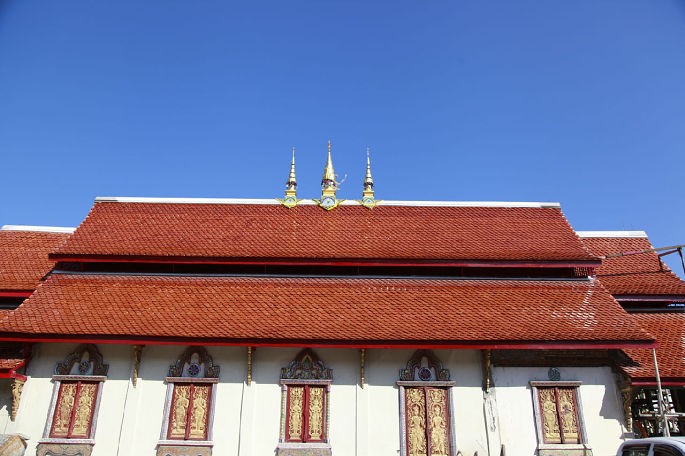 Chiang Mai Accommodation;
There are a lot of accommodation in Chiang Mai, with various prices. If you like the ancient city, you can live in the ancient city. If you don't like the ancient city, Ningman Road and Peace River
Both sides are good choices, and this time I stayed in Chiang Mai for 35 days and lived in three places, two GUEST HOUSE and one rented respectively.
Month house, but according to my experience, no matter where you live, please consider the quietness of the accommodation. Nowadays, more and more tourists are traveling to Chiang Mai.
There are many people and cars. Chiang Mai is full of motorcycles. The sound can really keep you awake at night. The hotel in the quiet alley is mine.
Two choices.
This is GUESTHOUSE, where my second family lives. It is quiet and comfortable. There is a beautiful courtyard in a small alley. It is ranked in the top 6 in HOSTLEWORLD. It is old.
Outside more, the boss is very enthusiastic, although the room is simple but quite clean, the room is cleaned twice a day, and the toilet is also quite clean.
Washing clothes 40B/KG, I live in DORM a bed about 30 RMB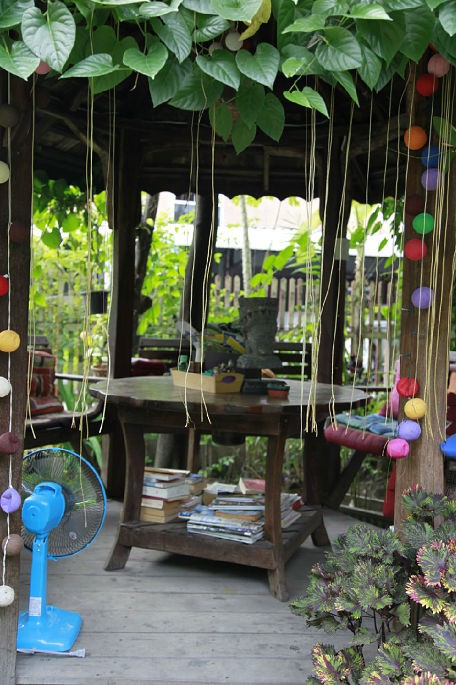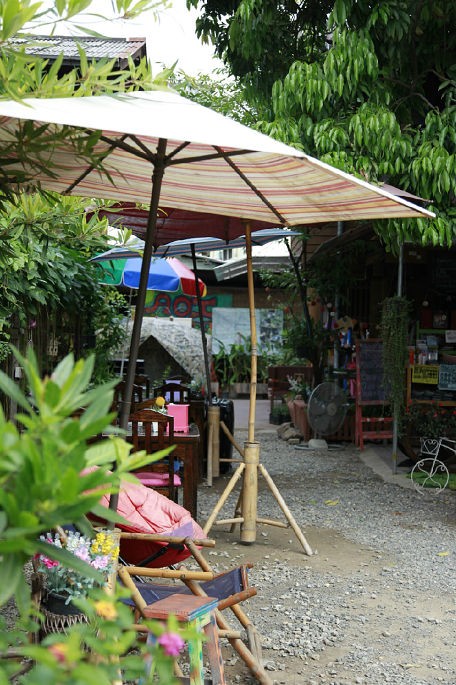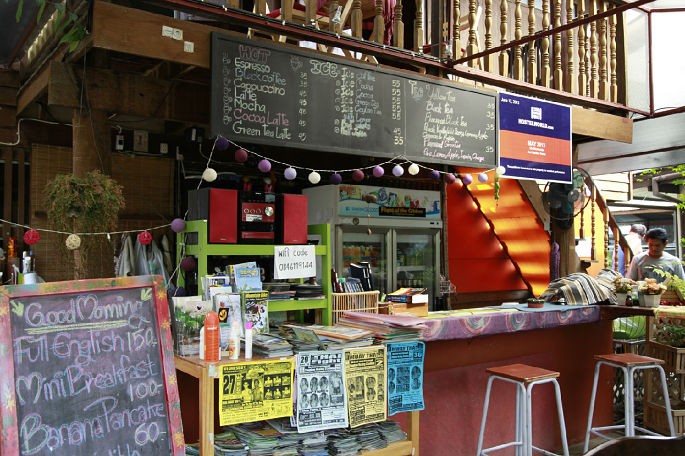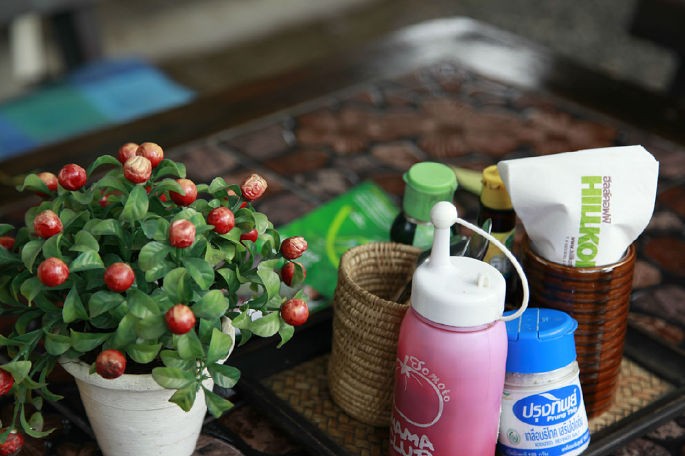 I don't know the reason of what, the picture capacity exceeds the limit and I can't send the picture. This time I didn't bother to do post-processing for the picture because I took many films.
Change to small size, is the original picture hair film, have know the kiss, please tell me how to deal with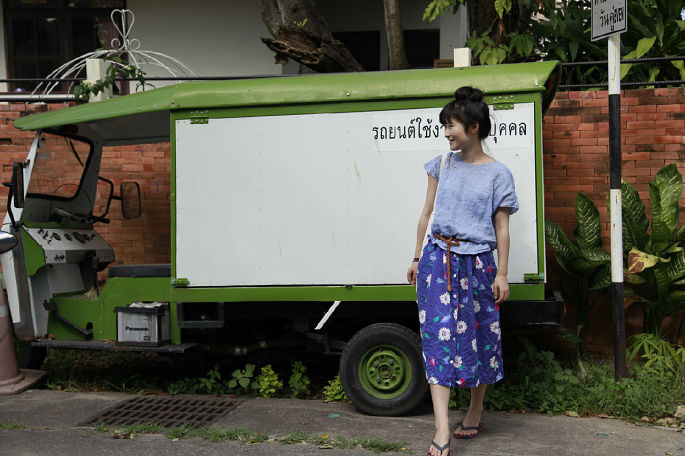 After finishing the English school course in the following month, I went to rent a house. Most of the apartments in Chiang Mai are located in KAD on HUAY KAEW Road.
SUAN KAEW is near the mall, because there are several 7-11 houses with convenient life, and there is a TOP MARKET, which has apartments from 3500B a month.
To 25000B, but many apartments need to be rented for 3 or 6 months, and the rent for one month is relatively higher, of course along this line.
There are also many apartments near Chiang Mai University on the road. Many foreigners rent houses near shopping malls because foreigners have long holidays.
Of course, there are many Chinese like me who take English courses. There are supermarkets and food courts on the lower floor of this shopping mall. The food is cheap and delicious.
I am a semi-vegetarian person. I like GREEN SALA in the supermarket best. 30B is cheap, delicious and sufficient. The taste of lettuce with good raw materials cannot be compared in China.
In addition, when we are all eating genetically modified foods, Thailand does not allow genetically modified products.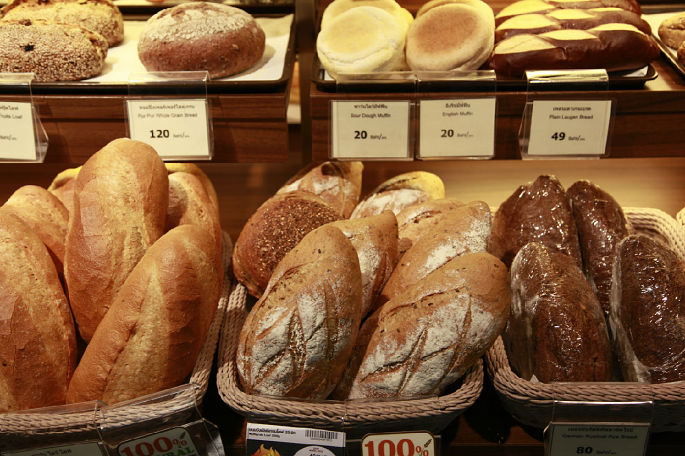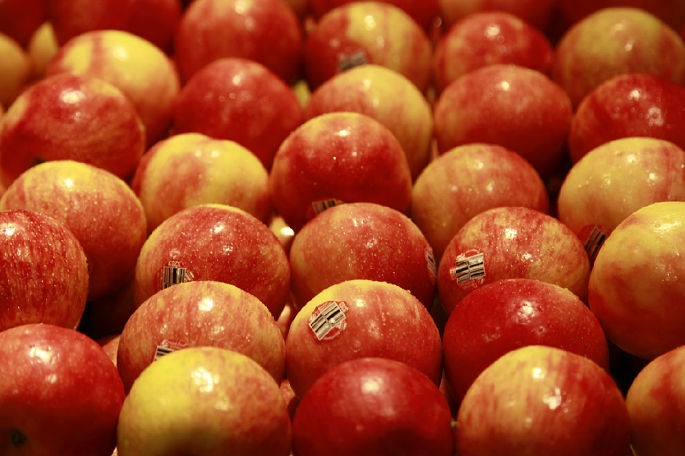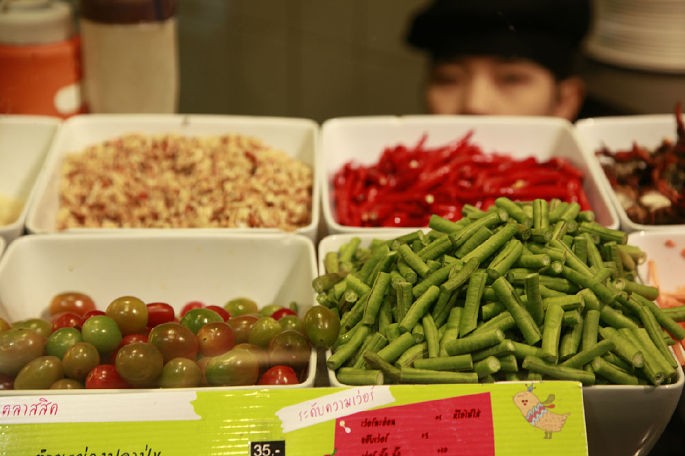 Chiang Mai Market:
Many friends who have been to Chiang Mai know Saturday market and Sunday market, There are lots of cheap things in the market these two nights. There are a lot of delicious snacks, but in recent years I feel that these two markets are not as good as before. Good young people design fewer and fewer things. The prices of goods and goods are also rising every year. It is very difficult for me to find anything interesting when I visit these two markets now. In fact, I am a person who seldom goes shopping at home or abroad. I am very interested in clothes and bags, and I don't know much about famous brands. I also get the so-called awareness of some famous brands because I help my friends or girlfriends bring things when I work. However, every time I go out to travel, the market, the market and the school, I have to look at them.
In a chat with my friend Bema in Chiang Mai, I learned about this flea market, which only sets up stalls on Saturday and Sunday mornings. The market is far from the old city near the Royal College. From the ancient city seat double 40B, In the end, the driver did not know this place and asked many people to get there. This is a place that makes me crazy. I can see my favorite small objects here in recent years. I went there three times in my last week in Chiang Mai. It is hard to say exactly what attracted me so much. For me, what I enjoyed buying second-hand things was the story behind it. I would like to share two stories with you.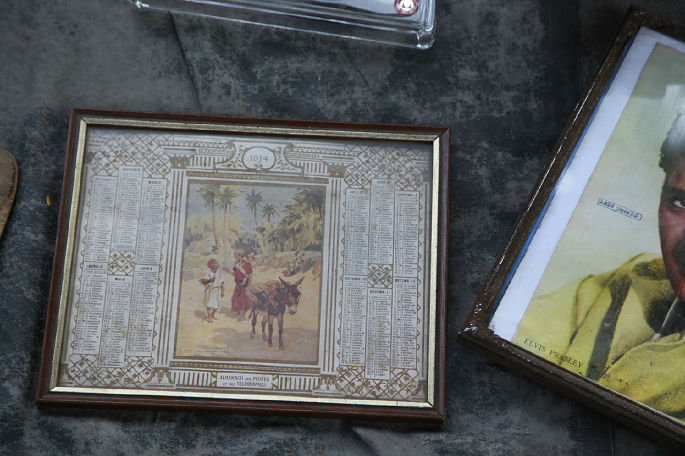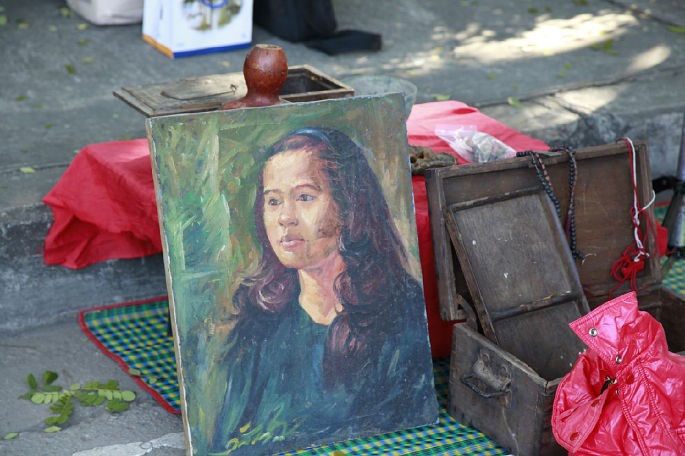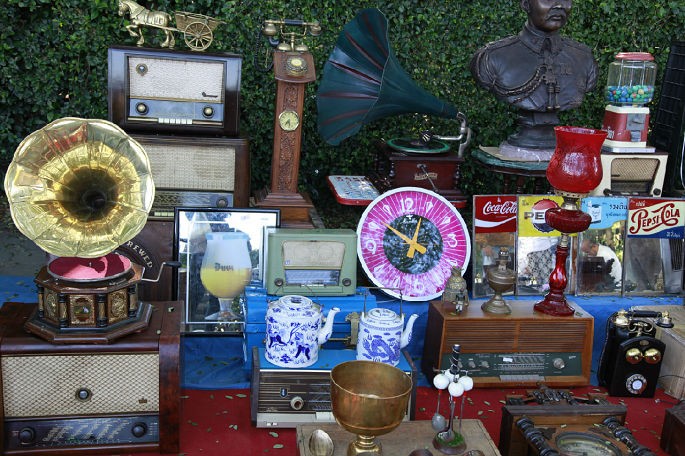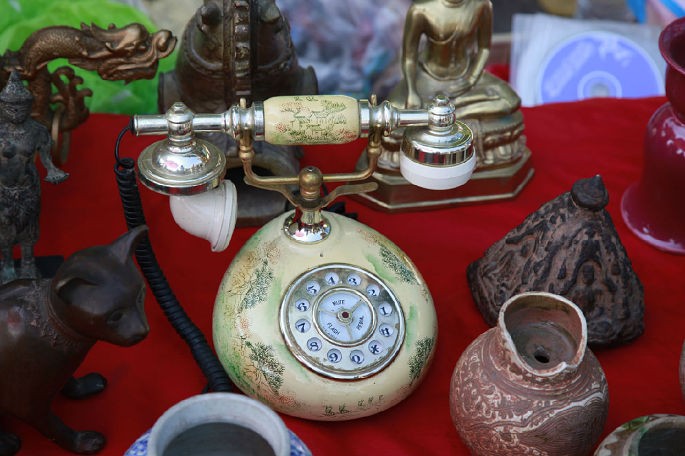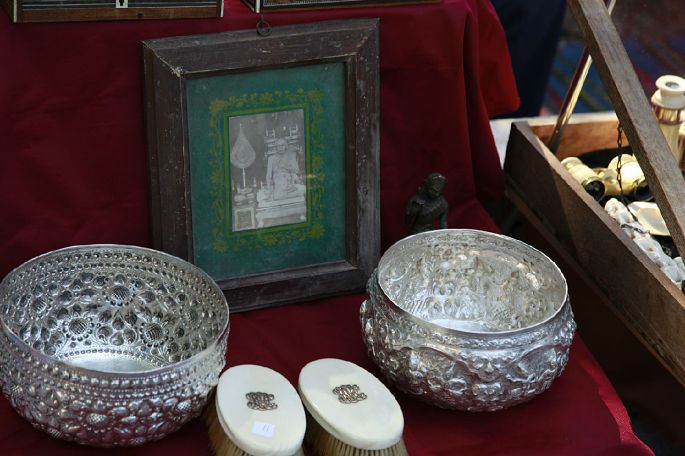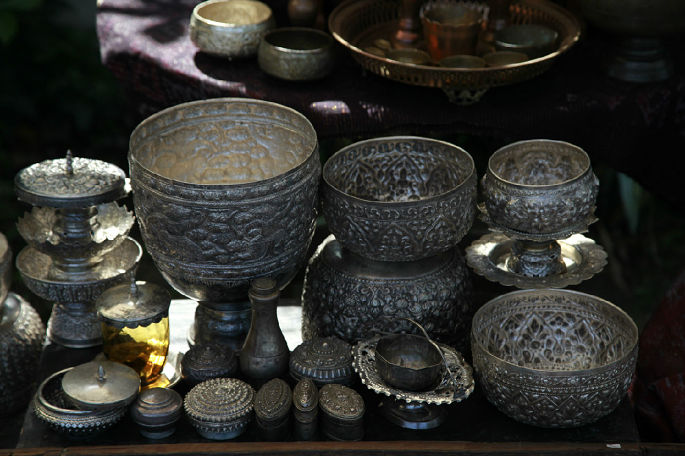 The first story: about love and time
Because this market is rarely known to tourists, Face of China can hardly be seen, So when I appeared in the market for the third time, all the stores said to me in a friendly way, hello or Sowatika, When I appeared in front of this Thai doll with different styles, the store owner was an elegant Thai mother with exquisite makeup. I like to tell me that the five dolls are 30 years old and are birthday gifts from her grandmother when she was a child. I have been with her for 30 years. "That is very precious to you. Why do you want to sell her?" I asked. "Grandma has been thinking of her for a long time after her death. I hope to sell these five dolls to the people in Butong so that they can know the story of my grandmother and my miss and love for her. I think it is very meaningful to commemorate her in this way." After listening to her, whether it is true or false, even for this story, I am worth taking one of them.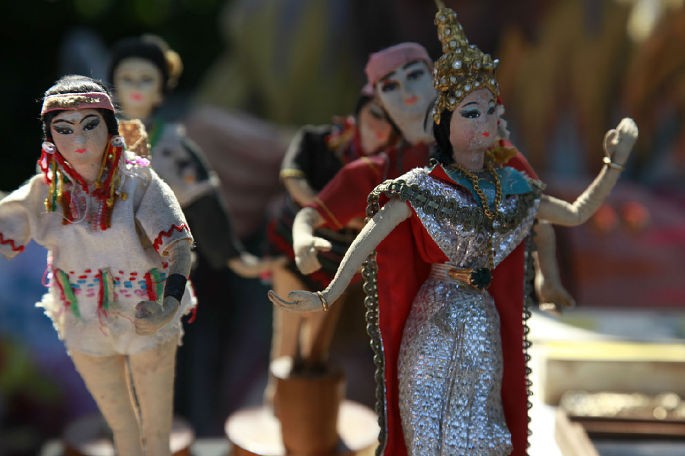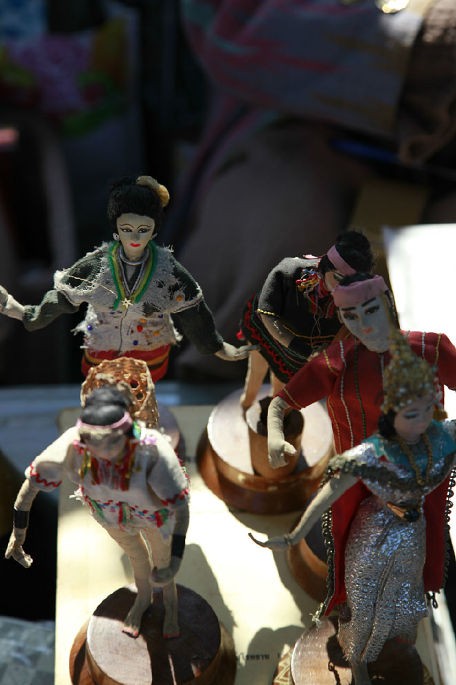 The Second Story: About Coffee and Music
When I was wandering around this market for the first time, I was suddenly attracted by the aroma of coffee. I was a person who loved coffee very much. Behind me came a song praising me for SO BEAUTIFUL. I smiled at him and said THANGK YOU just passed by. When I came to the market for the second time, He greeted me gracefully and said I REMEMBER YOU, After taking a seat, he personally made coffee and invited me to drink coffee. While I was drinking coffee, he played and sang on his guitar. In small talk, I knew his name was YUTHASART B, and there was a country music band composed of four old men, named CHING MAI COUNTRY MUSIC STROLLER, who sang in a hotel by the Ping River every night. On weekends, he came to the market to let everyone enjoy his coffee and music. Drinking coffee and listening to music, my heart is warm, and I like to do pure things like this. In a materialistic country, everyone is so impetuous. I am also very glad that I can like and persist in my work and devote myself to it.