Overview
Last month, I received two important phone calls, one from my hometown unit, and two months later I officially retired to learn about the basic situation of some families. The other was from the staff who traveled to Duoduo, saying that my travel notes were selected for the ultimate award of "Let's go abroad to Thailand Station". The former is what I expected, while the latter is really an accident! Because there are too many bosses in the forum. Later, I carefully analyzed the three Duoduo birds who went to Thailand, and I couldn't help admiring the cleverness of the decision makers. The three people represented three classes respectively, and I represented the basic civilians who were purely illiterate abroad. At that time, I was excited and accepted the gift. After thinking about it, I felt a little regretful: I didn't know anything about English, Thailand's political situation was unstable, and I was still free to travel alone. I couldn't help breaking out in a cold sweat on my back! Fortunately, the family was very supportive. They said that it was really not possible. They just stayed in a place in Thailand to play and did not wander around.
When the second spring of my life comes, give me a big gift. When I live up to my great trust, I will go forward bravely… Fortunately, I still have nearly a month to read more strategies online.
The first step is to book a plane ticket immediately! Because December is the peak tourist season in Thailand, one price per day. Chunqiu AirAsia is the first choice for our working class. Therefore, I booked a large round-trip transportation from Shanghai to Bangkok in the spring and autumn, and a small round-trip transportation from AirAsia Bangkok to Jiami. Major traffic is less than 2K and minor traffic is nearly 600. There is an episode here. The website of AirAsia was unable to book tickets after a night of ordeal. It was useless to change many browsers. The next day, I called AirAsia and replied that I had tried Firefox. It was strange and it was really successful! When the air ticket was booked, it was really that there was no turning back. I carefully handed in my itinerary to the organizers of the event.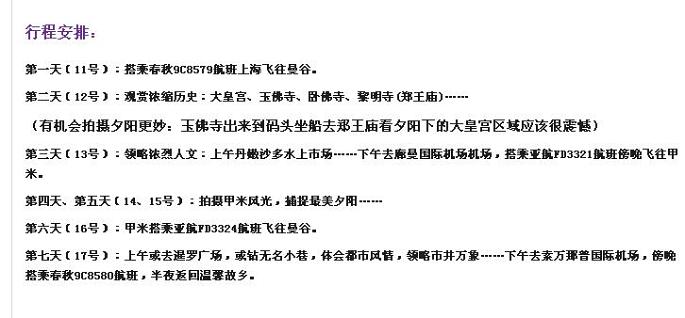 The second step is to apply for a visa (because Weibo was also included in the top 20 of many Thailand tours three years ago, the time was short, I didn't have a passport, so I gave up the final competition and applied for a passport afterwards). I called the Thai Consulate in Shanghai. The formalities were a little annoying and the cost was 230 yuan. Adopting the opinions of netizens, Taobao found a reputable and many of our partners: the price was 244 yuan, and it was promised to be completed in a week, and Shunfeng postage. The material is very simple: one passport and two recent 2-inch photos. Out of prudence, I sent the materials to Xuhui Store and signed the contract.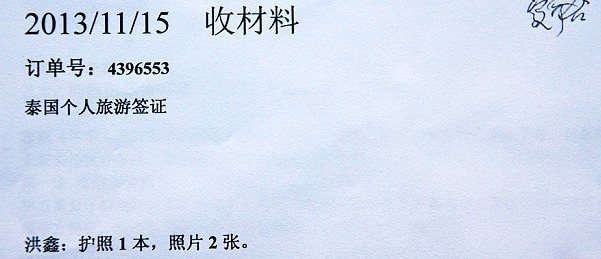 I sent it on Friday, and the next Friday I received a call from customer service, saying that I had signed it and received the visa. It was another great excitement.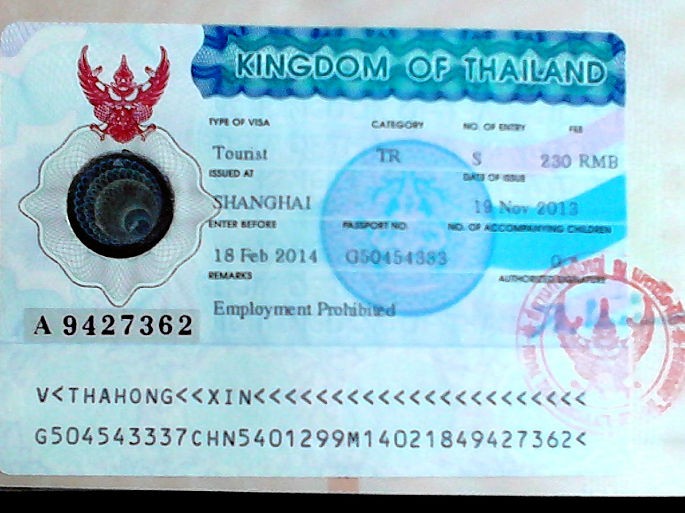 The third step is to book a hotel. I want to stay in Thailand for six nights, of which two nights are arranged by the Thai Travel Bureau and four nights must be booked by myself. At present, Youduo has no overseas post station, Therefore, I fixed my eyes on several major websites in China and felt that the prices were very high. As a big man, I didn't pay much attention to it. I didn't go for leisure and vacation, nor did I go for shopping and corruption. I was satisfied to be able to appreciate the strange scenery and humanities. I located my accommodation in the youth tour near Kaoshan Road, because the scenic spot I was going to was not far from it. Accidentally, I broke into Yagoda Agoda. After repeated comparisons, I booked a Swalin residence. The netizen's evaluation was very good. First, it was 10 minutes away from Kaoshan Road and 20 minutes away from the Grand Palace, and it was quiet in the middle of the noise. Second, there is a little sister who works in China and can provide many conveniences. Third, the price is very cheap, more than 70 yuan a night, including breakfast! I chose four people, and when I booked it, I wondered why I didn't fill in the gender information. Afterwards, it proved that I caught up with a world trend, a mixed residence of avant-garde fashion! I booked the first two nights of my arrival in Bangkok and the night before my departure here, and the result was very satisfactory! Jiami booked a youth tour for one night, which was very close to the official holiday hotel and cost more than 70 yuan.
The fourth step is to change the Thai baht. It is said on the Internet that you will go to the Bank of China to change this thing. A friend of her child has just returned from Thailand. She said ICBC can also do it and it is more cost-effective. One afternoon, I went to the nearby ICBC and changed to Thai baht without an appointment, because my figure was not large, I changed 6,000 Thai baht, and then I changed some at the ATM in Thailand.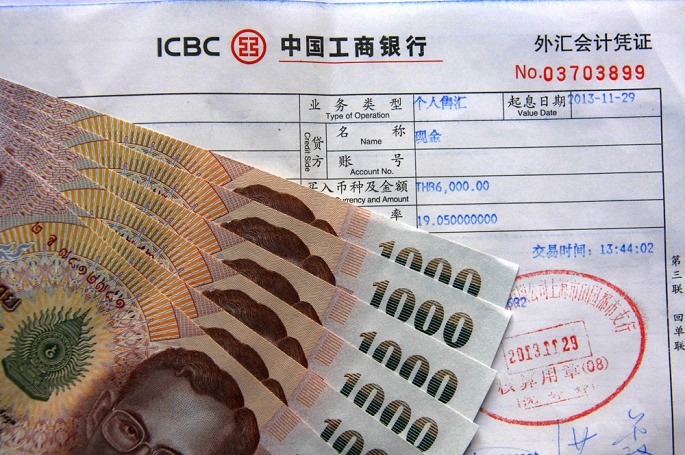 Step 5: Fill in the draft entry and exit registration form. I downloaded a sample form of Thailand's entry and exit registration form on the Internet, filled in the relevant items, and was prepared for danger. This preparation made it easy for me to go through customs. I didn't ask anyone who didn't know English (these three forms were given to you by the airport when I left the country. When I entered Thailand's border inspection, I took the above two forms, stamped you with the exit registration card, and then booked them on your passport).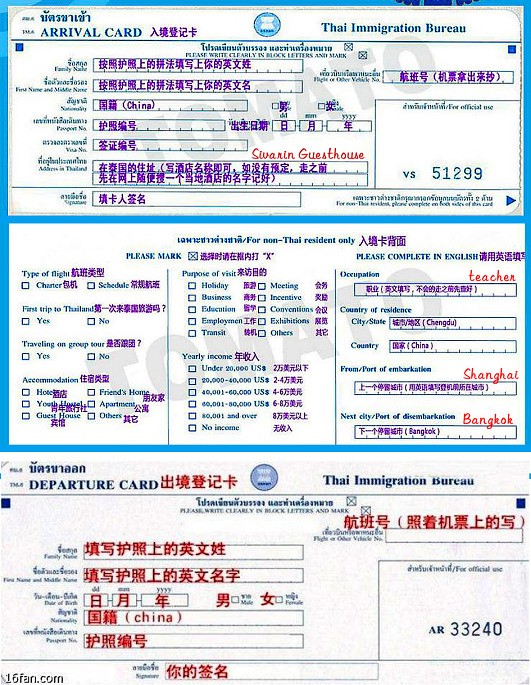 Now it is time that everything is ready and only the east wind is needed. In order to be familiar with some simple languages, I have installed two more softwares on my mobile phone. It is said that Wu Nong's soft language, and Thai women's pronunciation is even softer Mann, with endless lasting appeal, which has long drawn people to the country that makes people yearn for… Sometimes some English words that they cannot understand can also be translated properly.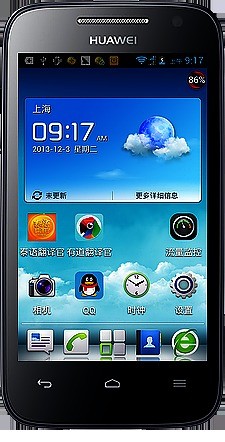 Hua 50 yuan bought a Thai mobile phone card online, but my mobile phone is telecom, so I borrowed a mobile phone. During the seven days in Thailand, it was more than enough to make phone calls online.
The preparations are gradually ready and the heart is gradually steadfast. Unexpectedly, another yellow shirt army came out. CCTV's rendering really made people nervous again! A few days before departure, smog was rampant in Shencheng and flights were delayed in large numbers. It was really a good thing! However, my heart has already calmed down at this time. A big man has nothing to fear. He just hopes that the weather will improve as soon as possible and take off normally.
Everything is developing in a good direction. At that time, the spring and autumn will be full of tourists flying to Bangkok.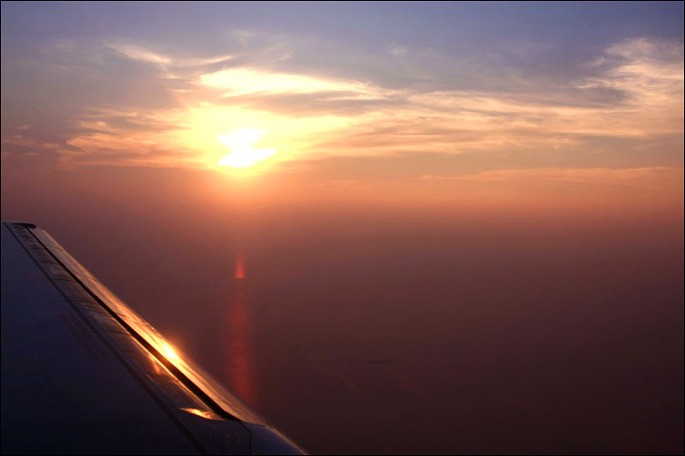 When Bangkok was close to thousands of lights, I had a simple fast food at the airport and was ready to take a taxi to my destination. I was new here. It was safer and the cost could not be saved. The guide sign of Suwannabe Airport is Thai, English and Chinese, so without much effort, I came to TAXI and took out the order for Swalin residential buildings. According to the above address, the airport staff helped you contact your taxi driver. All the way was an elevated road, during which the driver asked me twice for money to pay tolls, once 25 baht and once 50 baht. From east to west, the car passed through almost the whole of Bangkok and came to the Swalin residential building in the small alley. The watch showed 470. I gave the driver 500. Instead of looking for it, he held out five fingers (tips). After giving 50, he repeatedly said OK. This taxi ride is the most expensive one in the whole trip, but in terms of conversion, it is only 120NMB, which is not expensive compared with Shanghai. There is a saying on the Internet that about 400 people can get to the city. I feel that the driver did not detour. When I asked others the next day, the price was about the same.
Swalin dwellings
When I entered Swalin's residential buildings, I saw my name on the whiteboard at a glance. In a foreign country, a warm current surged in my heart…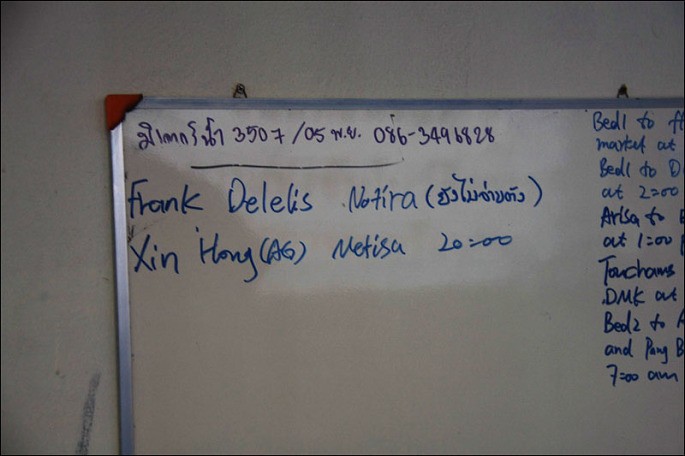 Swarin's residential buildings are basically inhabited by foreigners, and there are very few Chinese. That night, my upper berth was a black man, and the upper and lower berths next door were an American couple. For the first time in such an environment, Inevitably feel embarrassed, But fortunately, I fell asleep early, Foreigners have all gone to Kaoshan Road for trouble. I got up early the next morning, but they were asleep. In addition, there was a soft barrier in front of the bed. Besides, foreigners could show good basic qualities on these occasions (drunken is another matter) and hid in the small shop to form a unified system, regardless of spring, summer, winter and autumn, IKEA bedding and quiet environment. They slept soundly for three nights.
Although the words are not clear, foreigners are generally very friendly and always take the initiative to greet you. The eyes are the windows of the heart and each other can reflect people's sincerity.
This residential building is opened by Bangkok people. The front desk is a Chinese girl named Xiaomin, a former backpacker. When she came, she never left! With her, my trip to Bangkok saved me a lot of heart and money.
The next day, Xiao Min gave me a Chinese map, marking the locations of Kaoshan Road and the Grand Palace. With this map, I am not worried about what either. My sense of direction is still good! On this day, I walked for 10 kilometers and made a big crossing from ancient times to present…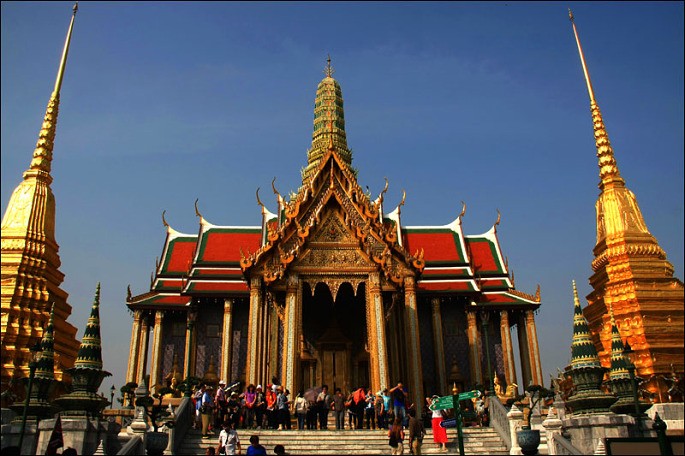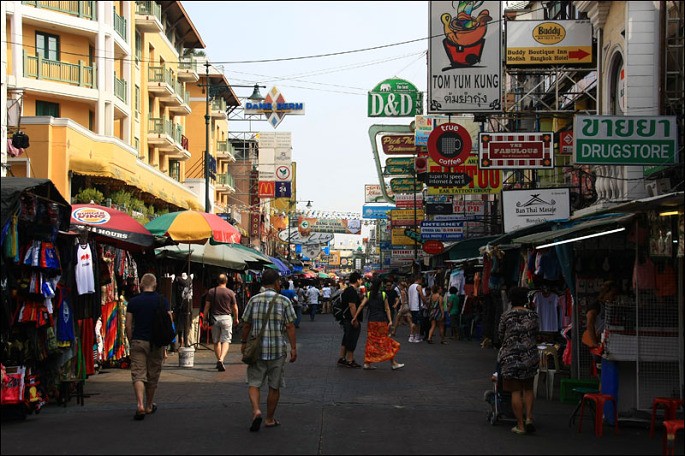 Under the contact of Xiao Min, the trip on the third day was even more exciting. It took only 190B to appreciate the unique culture of Danonsado Aquatic Market, and it was a comfortable Toyota car pick-up (Bangkok's mini buses are basically this kind of car). You know, Bangkok is nearly 100 kilometers away from there!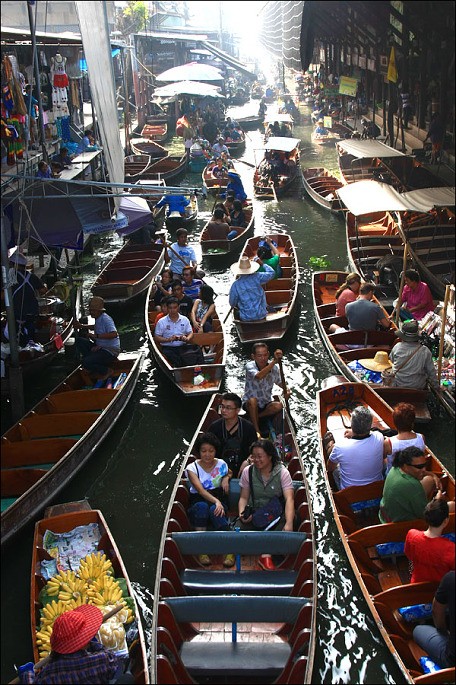 Bangkok Langman Airport
In the afternoon, the mini bus to Bangkok's Langman Airport is also Xiaomin's contact, 150B. By Jiami, it was completely dark. There are two bus routes at the airport, one to Jiami Town and the other to Onan Beach. The fare is 150B. As long as you say "Onan" here, they will understand. I only say "Onan" and "BB" here, and they parked their cars at the door of BB (actually the basement of Onan Bay Resort) (Onan Beach is a few kilometers away, and they deliver the guests one by one, which is commendable).
Holiday Inn Onan Beach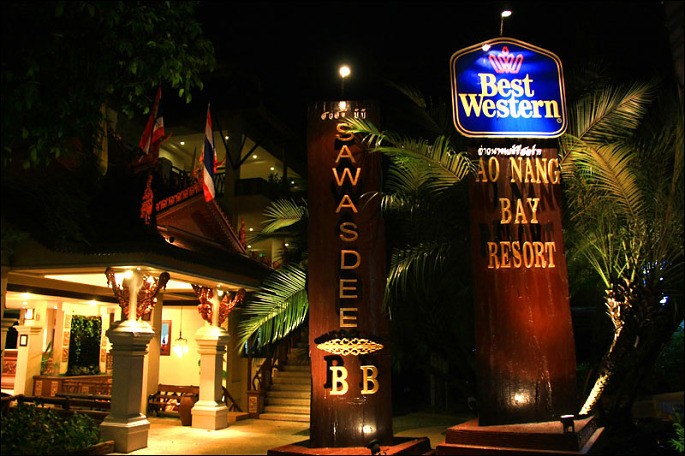 The next day I stayed at Holiday Inn Onan Beach and felt like I had gone from hell to heaven.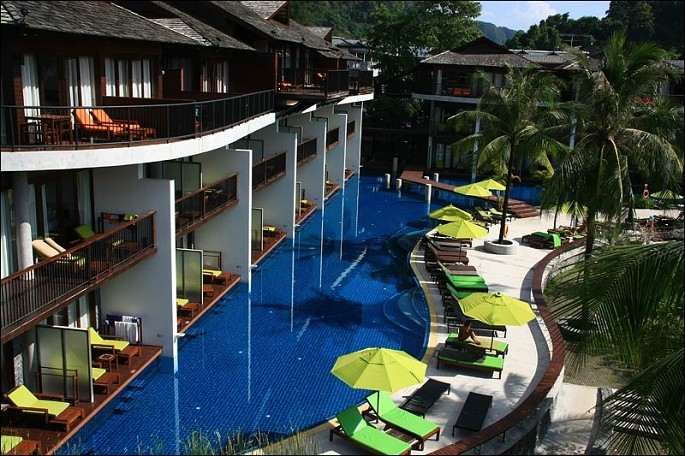 During the three days and nights in Jiamionan, I took three morning lights and two sunsets, perhaps the hanging eyes of God. The sunset on the last night was unforgettable all my life.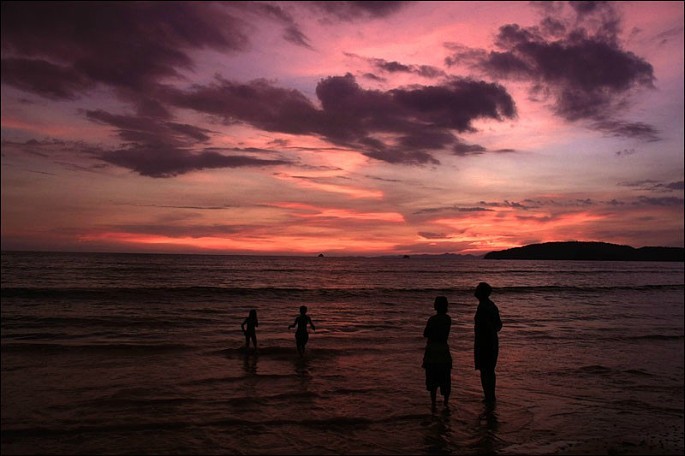 When returning to Bangkok from Jiami, the sun had not set. After leaving the airport, I have completely lost my reserve when I first arrived in Bangkok. I can have a leisurely experience of Bangkok's public transportation. First, take A1 Airport Express to the light rail station in the downtown area, and then take N3 to Kaoshan Road. In the meantime, when asking for directions, just say "Kaoshan". Everyone knows. Thais are very friendly. They will write you a small note for fear that you don't understand. Everyone knows Arabic numerals. It took twice as long to get to Swaling, but the Thai baht only cost 36.5 B, saving money to eat a delicious fast food on the roadside.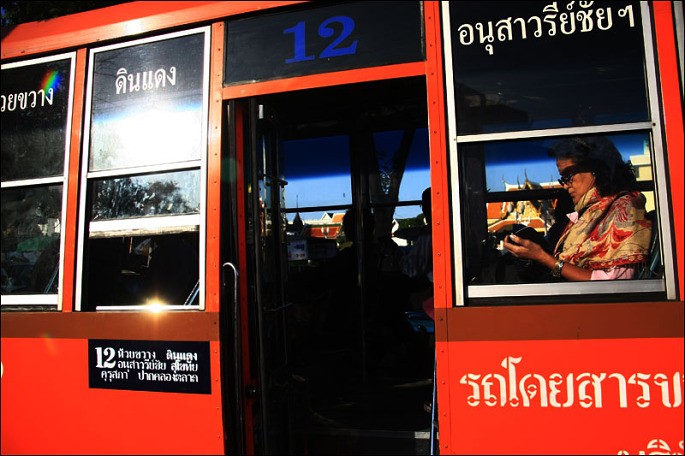 On the last day, we have to say goodbye to Bangkok. It's not far from the Monument to Democracy. I'd like to see it. Listen to Xiaomin's introduction, don't be nervous, you go and have a look, maybe there are still people in charge of food! As a result, this is really the case. The sit-in demonstrators are still there. The logistical support is very strong. There are food, drink, tents and mosquito nets, but there is no tension. This is really a cultural landscape that cannot be seen anywhere.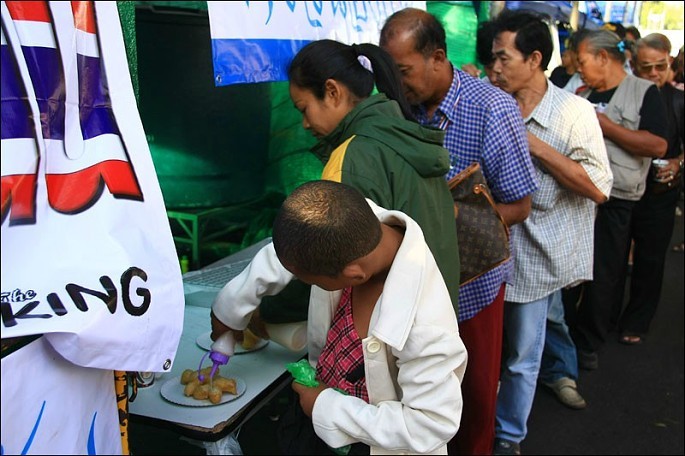 Swalin dwellings
Goodbye, Swalin residential buildings, from the beginning to the end, it is you who have brought me to a satisfactory end in Thailand!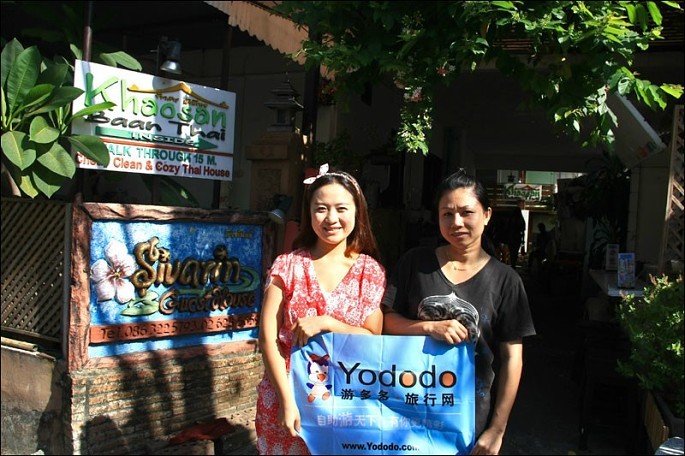 In a short period of one week, I stayed in the basement youth tour and enjoyed luxury hotels. I experienced the unique culture, appreciated the scenery of Jiami, and overfulfilled my itinerary (visited the demonstration site)!
From uneasy to full load, the first post station is the key! An illiterate trip to Thailand ended in the sunset at Bangkok's Suwannabe Airport…