Coming out of Koh Samet Island, we temporarily arranged a visit to the most common food market on the roadside during our trip. Let me also change my writing method and let everyone know about the most common food market in Thailand by looking at pictures. Let's listen to me one by one.
We were greeted by a row of various seafood with various prices marked on it. I am not sure if I can make a counter-offer for vegetables here. It is 1 RMB yuan = 4.4 Thai baht in terms of RMB and Thai currency. Please calculate how much it is by yourself. It should be sold by kg.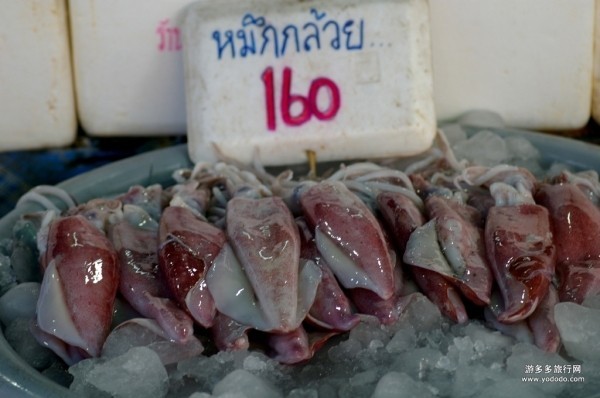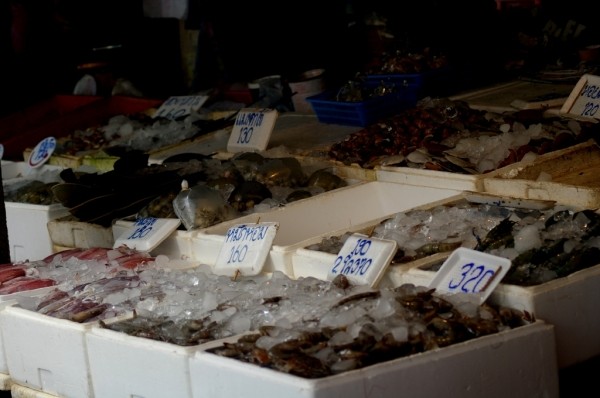 Entering the market, there are many varieties in it. From here, I can feel that Thai materials are still very rich. All kinds of vegetables are different from our Chinese. I wonder if I have gone to too few markets and basically can't name what.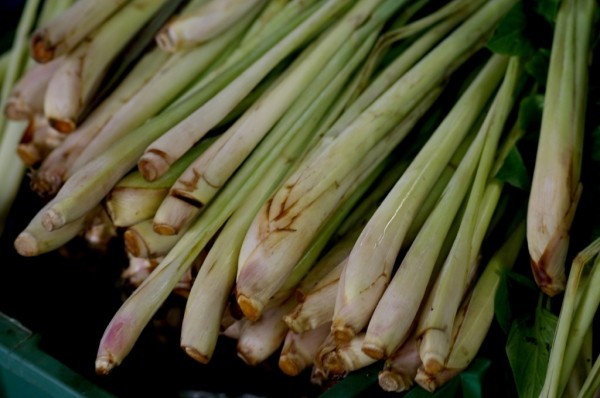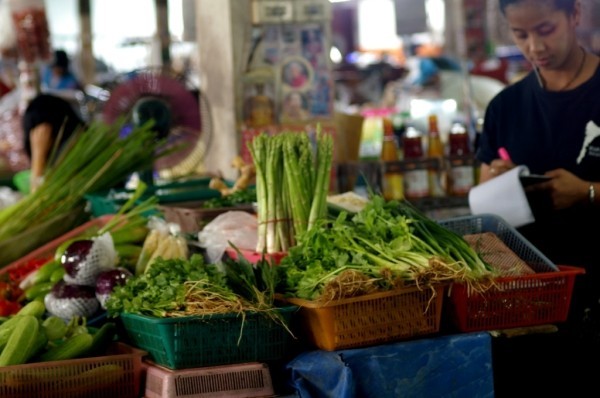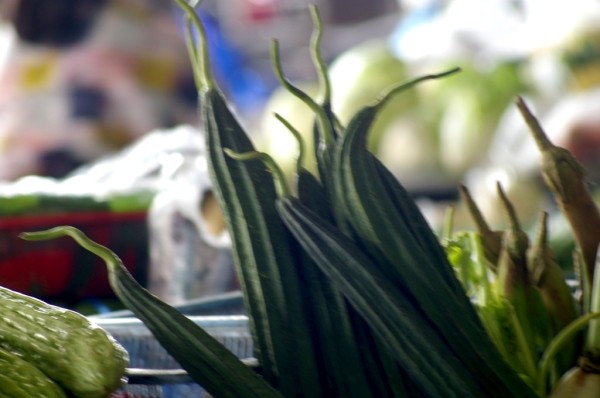 Apart from seafood, only two kinds of meat dishes are seen. I wonder if Thais do not eat other meat dishes.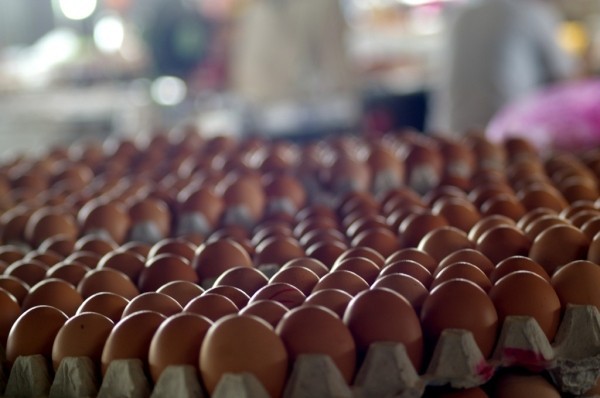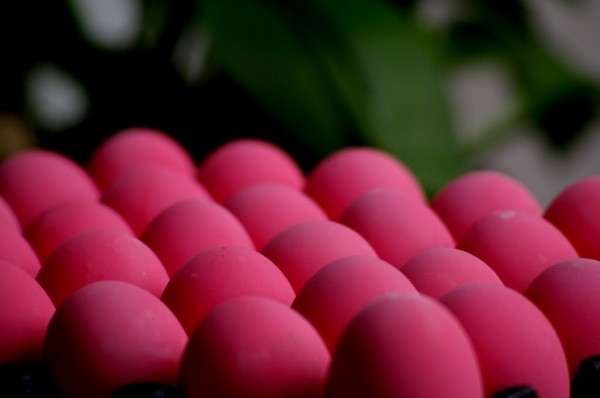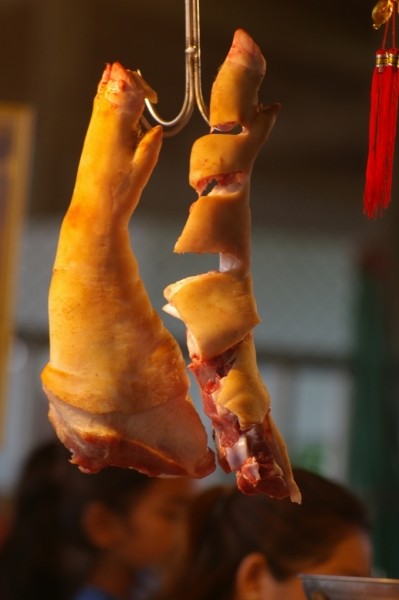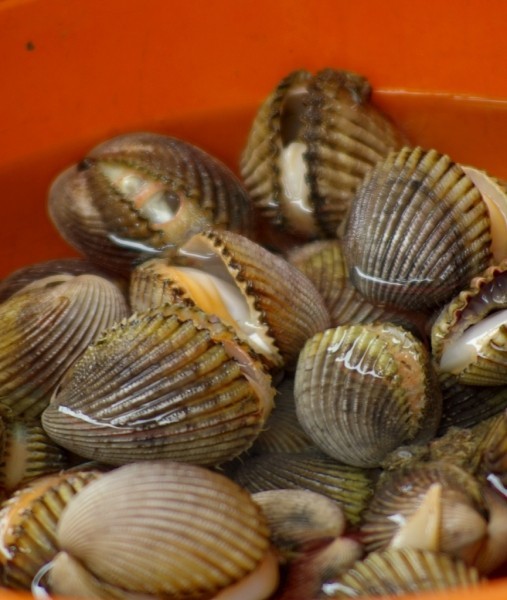 The food in the market doesn't make me particularly surprised. What makes me feel different from that in China is that each booth is always decorated with flowers more or less. They even made the booth look like a small flower shop. And there were items in the booth, The boss couldn't find it, Nobody here seems to be afraid of throwing things away, The larger stalls will have TV sets. The stall owners are very comfortable watching TV while doing business. When they see me holding the camera, some will pose for my camera, even take out what they sell, and tell me how big the item is with gestures. Although they do not meet the camera, they will look at me with a smile and take care of their own work.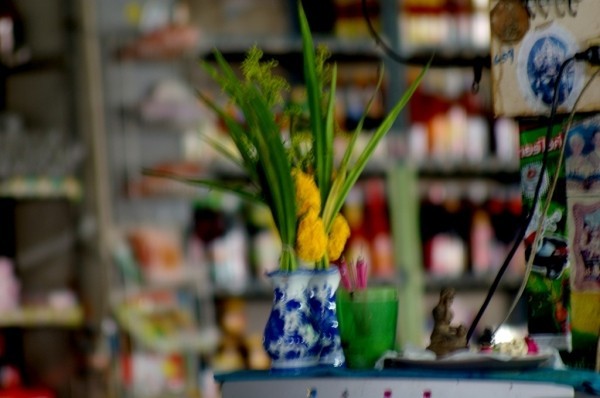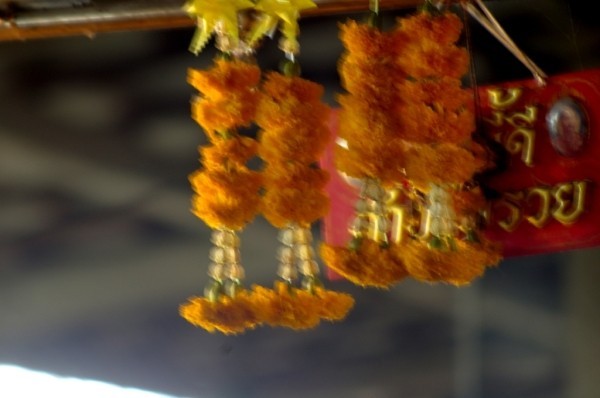 Vendors happily watch TV while working.