On the first day of Tokyo's journey, I made some digressions. This four-day tour to Tokyo starts on June 4 and comes back on the evening of June 7. I wanted to start blogging when I came back, but I really lost my courage when I looked at more than 1,000 photos in the computer. . . In the past, when I came back from a tour of Beijing Zoo, it took me several days to post a photo and write a travel note, and it took me two or three blogs. In the four days in Tokyo, I was not allowed to write two weeks. . . However, it is a good thing to be able to start. I hope I can stick to it until the end and haven't forgotten all the details. Hey hey. I. Three hours of helpless sleep. According to the notice of departure, we need to gather at the Capital Airport at 11: 30 a.m. On Monday. I began to imagine getting up at 8: 30 a.m. And going out at 9: 30 a.m. Because it is easy to catch up with the traffic jam at work on Monday. . . But I came to bed at 3 o'clock and didn't fall asleep until more than 6 o'clock! I watched helplessly as it was dawn. . . I just can't meet with changes. On the eve of the what examination or even the eve of the meeting, I couldn't sleep well, either I couldn't sleep or I was full of dreams. Even if I know in my heart that it is not just going out to play, I can't stop some excitement by closing my eyes and trying hard to sleep. As soon as I opened my eyes in the morning, it was already past 9 o'clock. I jumped out of bed to wash and dress quickly, then packed the last toiletries and set off. Basically, it was not blocked all the way, but at 11: 20 at the airport, it was fine. No one was found at the gathering place, so I called the team leader. The team leader said that he would gather at 11: 30 (I thought it was really a bit pinch). He went out for a cigarette when he had some time, and when he came in again, he found a lot of people! There are several old men and women, and there are also some middle-aged men and women. The younger ones are only 4 or 5. Someone is late, keep waiting. I was so sleepy that I went to the coffee shop and bought a 29-dollar iced coffee. Everyone has arrived at the team leader * * and the customs declaration form, and the customs declaration form has been filled out for everyone, that is, zero declaration.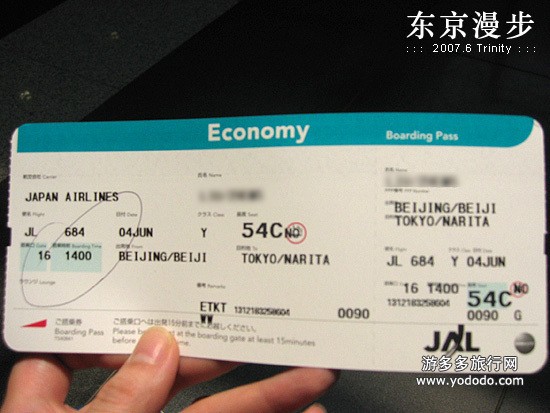 I read the regulations and said that I should declare both my notebook and SLR camera. The team leader said that I would fill in another one myself. I found out that I was really a foreigner's thinking in this matter. People all asked the team leader if he didn't declare it, but I think since he did, why didn't he declare it? Except for a little trouble. Facts have proved that declaration has another advantage. Zero declaration takes the green channel, some declaration takes the red channel, the whole group has 34 people plus the team leader, only I go to the red channel myself, the tour guide said we take the green channel, wait for you after entering. But in fact, there was a long line in the green passage and there was no one in the red passage. I handed in the list and the family threw it into the box in front of me at a glance. I didn't check what at all. Finally, I stood inside and waited for a large number of other people. Two. Security check. Boarding.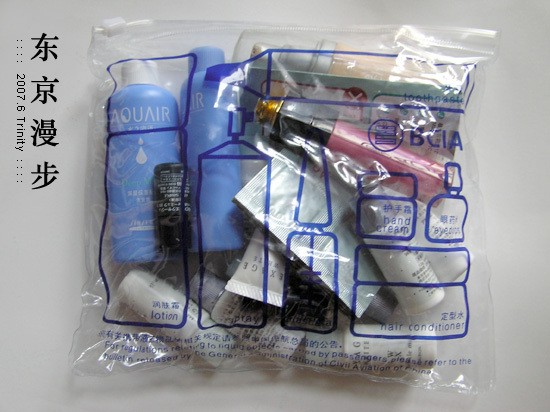 However, some people in the group are really good at it. Perhaps there are relatives in Japan who want to bring things and have moved a large carton of luggage carts. I also think this is a tour or a move. . Now the security check has a very troublesome procedure is the liquid check. Fortunately, before I left, I checked the relevant matters needing attention on the Internet to go abroad. I specially put all these bits and pieces in a plastic bag, and when I got to the airport, I took the standard bag and poured it down.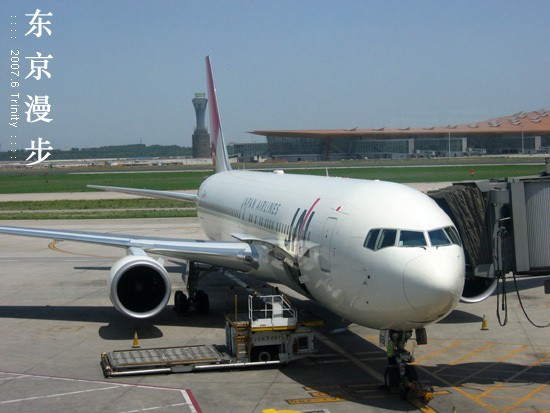 Beijing was 34 degrees on the day of departure, and the temperature continued to soar in the following days, approaching 40 degrees. Tokyo has always been around 25 degrees, and this trip is also an escape from the intense heat in Beijing for a few days.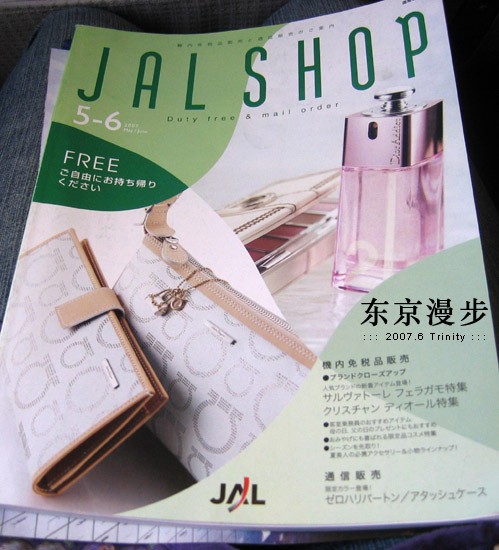 Smooth boarding. This is the duty-free catalogue on the plane.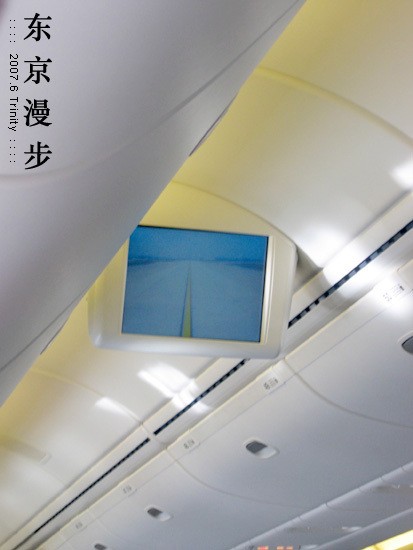 Take off at 2:30. When the plane taxied and took off at the airport, the scene outside the plane was shown on the screen.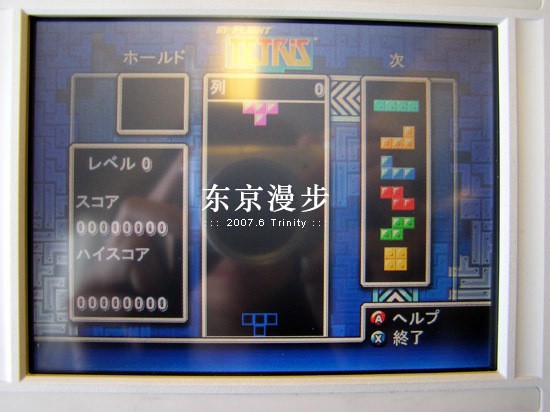 After liftoff, you can use the small screen in front of your seat! There are many movies, music and games. Movies include the latest "Hannibal Rise," "The Eavesdropping Storm," Nicholas Cage's "The Evil Knight," what's, It's a pity that I have seen it all, so I chose a Japanese movie, Ryoko Hirosue and Abu Kuan starring in "Bubble Girl Beyond Time and Space", which means Ryoko Hirosue and her mother are sitting on a time machine to save Japan before Japan's economic bubble. At least it is also a time and space shuttle.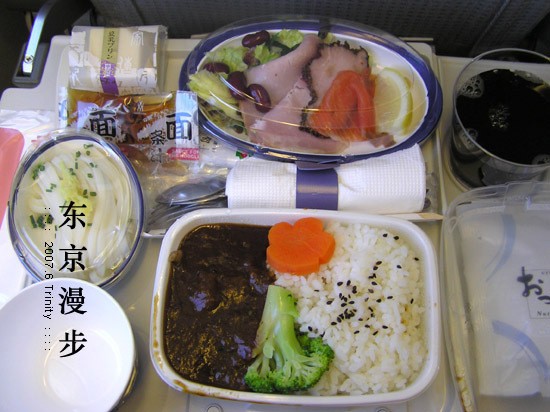 I didn't eat until almost 3 o'clock all day. Beef and broccoli with rice, smoked salmon + gypsy ham + smoked pork fillet + vegetable leaves, Japanese udon noodles, Japanese dessert. Did you see that piece of salmon? In Japan, I only ate a total of 2 slices of sashimi on the round-trip plane for 4 days! Ao ~ wronged to death, when I came back, I wanted to go to Japan to cook and have a self-help meal.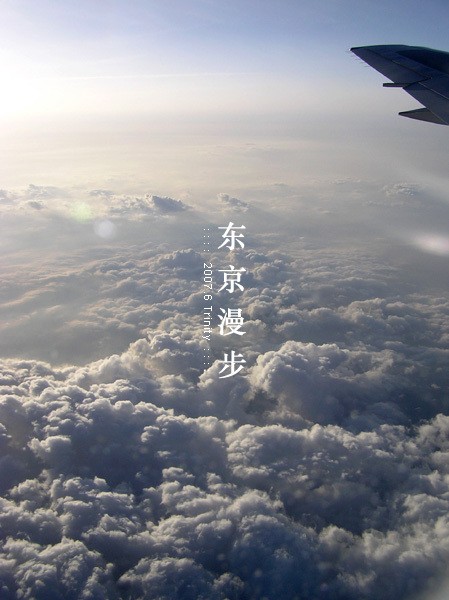 The plane flew across the Pacific Ocean. In addition to the blue-gray sea water, there were vast rolling clouds. We even saw snow-capped mountains in the clouds, but we just didn't know where we were and couldn't identify them.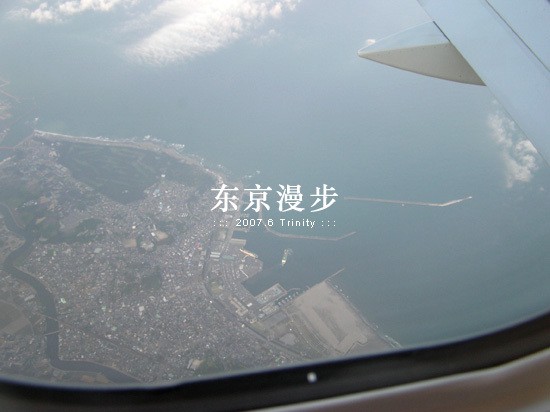 Finally, we saw the coastline again. Japan is already under our feet.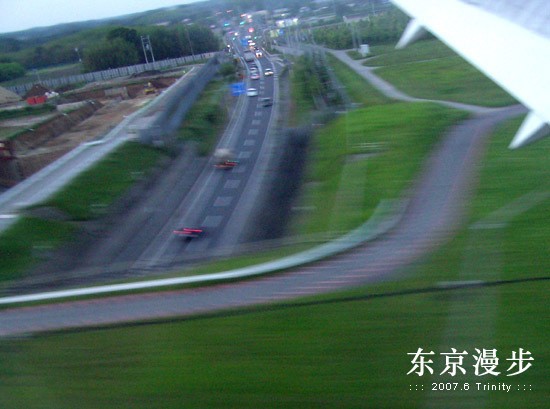 The plane skimmed over large dense forest hills, green wheat fields and faintly lit streets. Japan, I'm coming.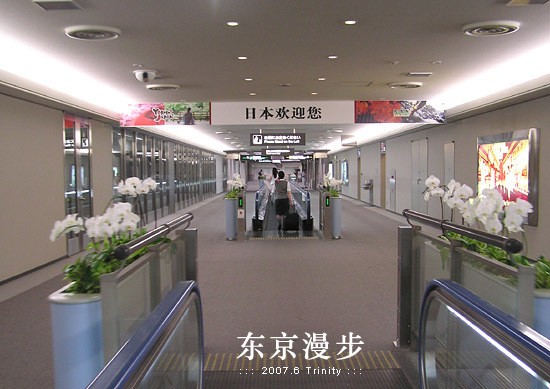 When we finished the formalities and walked out of the airport, it was already over 7 pm in Japan. The local tour guide joined us, a fat Japanese Beijing girl who had lived in Japan for more than 10 years. Along the way, she introduced a lot of the current situation in Japan, which is also an opening statement. Three. Check in. Foraging. We were pulled directly into the hotel near the airport, and what could not see clearly on the way. I think everyone had no idea about Japan at this time. The hotel is in Narita City, that is to say, we haven't arrived in Tokyo yet. Narita City is located in the northern part of Chiba Prefecture, Japan, with Narita International Airport in its territory. The Shinsei Temple in Narita Mountain in front of the town is the earliest developed area in Narita City, and the city has prospered as a result. The population is about 100,000.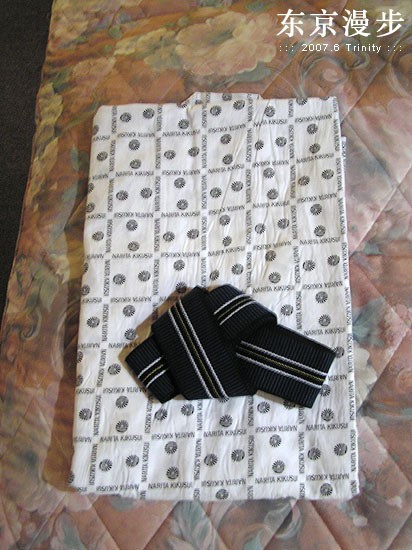 The room was very small, except for a long table under the window, there were only enough beds in the room, but the bathrobe prepared was very "Japanese style" and immediately felt like Japan.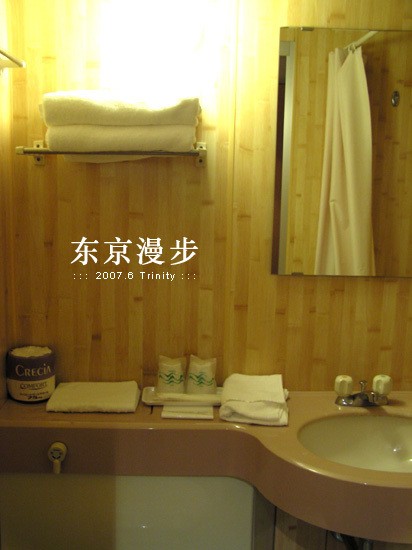 The toilet is also small, but at least toothpaste, toothbrush and towel are prepared. I thought there were no consumables in what.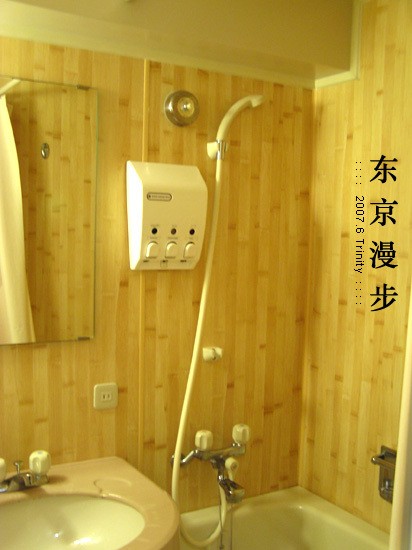 The bathtub is also very Japanese in style. It is short and more than 1 meter long, but it is relatively deep. Sitting in it can also soak your whole body. I always wanted to buy such a bathtub and put it into my small bathroom, because no matter how short the bathtub in China is, its height is almost the same. If the length is good enough, you can lie flat. If it is not long enough, you have to bend your legs when you soak your upper body, and you have to hang your upper body when you soak your legs.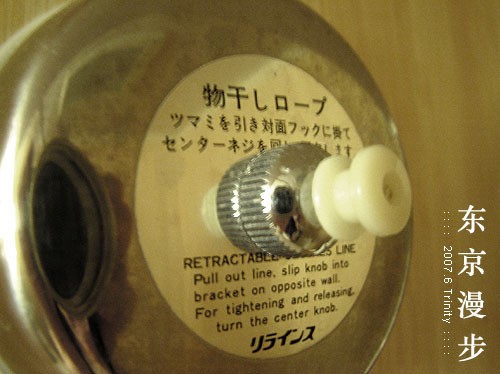 It was found that an unseen device beside the nozzle was used to dry wet things. The white head was pulled out with a thread inside. There was also a metal bayonet on the opposite wall. The white plastic head could be fixed to dry things on the line. When not in use, the plastic head could be taken off and the thread could be retracted by turning the metal screw. There are many such small devices and things in Japan, which will only surprise you, but they are really convenient to use. This is also one of the reasons why I like life in Japan. They manage the living environment too carefully, allowing you to have small surprises that are considerate from time to time.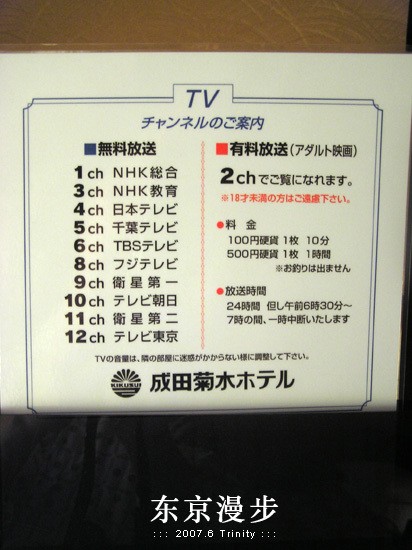 Of course, Japan's porn industry is also very famous.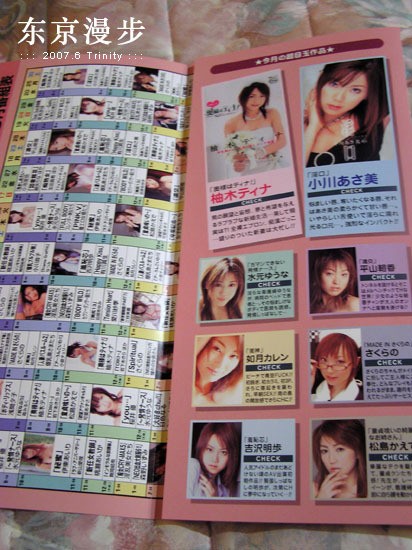 The pay TV program list in the hotel is put on the TV together with * * oh ~ ~ clearly marked, 100 yen for 10 minutes and 500 yen for an hour. I estimate that the old people in the group will frown when they see it, while the men will have a little heart when they see it… I will not be able to take a clear close-up.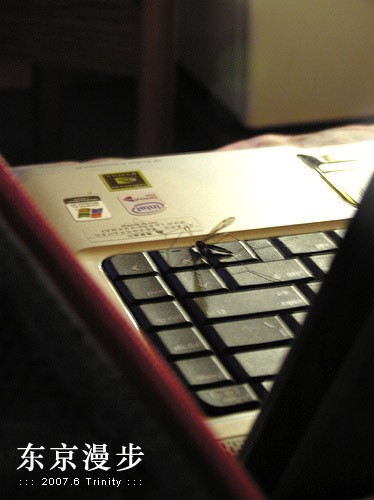 After opening the window, Tokyo is only 16 or 7 degrees at night, which is very cool. Unfortunately, due to the high greening rate, there are many mosquitoes. . . After killing the big mosquito, he quickly closed the window. . . On the first day of the trip, I didn't care about the meal at night! The tour guide said that everyone could eat at Yoshino's house opposite, without saying what to take everyone to eat. There were so many old people in the group who could not understand the language. How could they eat? And I don't like Yoshino when I hear it. I don't even eat Yoshino when I go to Japan. I was already very sleepy. I only slept for three hours in two days. I wanted not to eat, so I changed my bathrobe and lay in bed for a while. I couldn't sleep. My eyes were sore and I went out to buy cigarettes at the vending machine downstairs and then went around.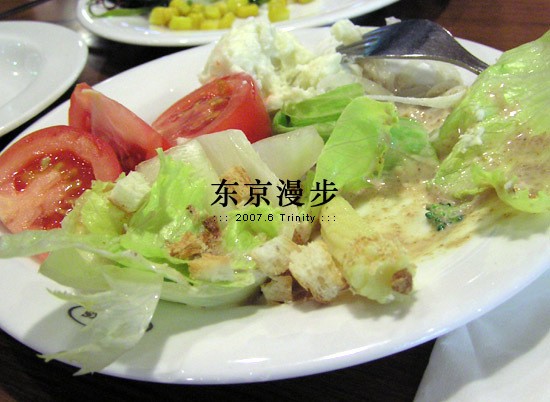 The place where I live is not very prosperous either. Apart from a steak house, a Chinese cuisine and a Yoshino family at the junction of the hotel, I only saw some noodle shops when I went out a long way. After walking for four blocks, I couldn't find anything to eat, so I had to come back to eat steak.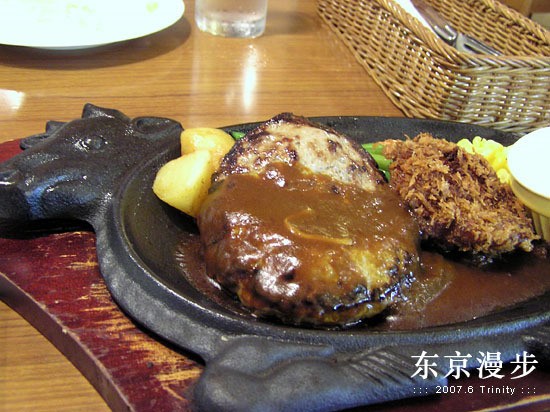 Originally, I wanted to order the whole steak, but the quantity was too sufficient, and it was already 11 o'clock at that time, because my heart was jumping due to lack of sleep, so I couldn't eat it. Ow. I had to order minced meat and fried shrimps. After eating, I went back to sleep. . . It is also quite strange to say that Japan is not prosperous and there are few people on the road. It is still late at night, but people still come in one after another in the restaurant. And it seems that everyone orders 2,300 grams of big steak and big beer, so why aren't they fat? There are 4 or 5 middle-aged Japanese men eating meat and drinking at the opposite table, which makes me unable to take photos as I please. . . Before eating, I drank a bottle of nutritious drinks similar to Red Bull bought by vending machines on the street. I felt a little strange and drank nutritious drinks in the middle of the night. . . The hotel I stayed in was also a bit strange. I was so tired, but I woke up at 2 o'clock at night and couldn't sleep. It seemed that I didn't sleep until 3 or 4 o'clock. Later, when chatting with others, a woman said that she had always been used to going out to play, but she couldn't sleep that night. A boy also said that she suffered from insomnia. From this conclusion, it seems that there is something wrong with the feng shui of the hotel. . . . I'm promoting feudal superstition again! Gaga ~ originally brought a notebook and planned to write a blog every day, but there was a wireless network in the room! Before departure, I checked the hotel's instructions on the Internet. It seems that only the lobby has wireless network, but the notebook is running out of electricity and I am too lazy to borrow the power switch plug. . . Note that Japan's power plugs are two-phase. If they are three-phase plugs, a three-to-two converter must be prepared! There is also a voltage of 110V. Fortunately, my notebook power supply and Canon camera charger are both 100-240V, saving a lot of trouble.