Some of my peers in the circle of friends are beginning to feel nostalgic, but I haven't felt it myself. I am a hard-working person. At the age of half a century, I have set up a plan of "100 famous mountains" and am still on the way. In winter, although the weather is fine on weekends, I will still climb the nearby low mountains. As relaxation and fitness, the big mountaineering activities are over, so I have time to make a summary and give an explanation to myself and my friends who care about our mountaineering. Counting the famous mountains I have been to this year, I have gained a lot. There are 14, and ten fingers are not enough.
This year's commemoration of the founding of the mountain is the four-nation mountain climbing during the May Day holiday: No.45. Jianshan (1955 meters); No. 46. Jiro Gupta (1930 meters); No47. Shihammer Mountain (1982 meters); No.48. Bottle Sen (1897 meters).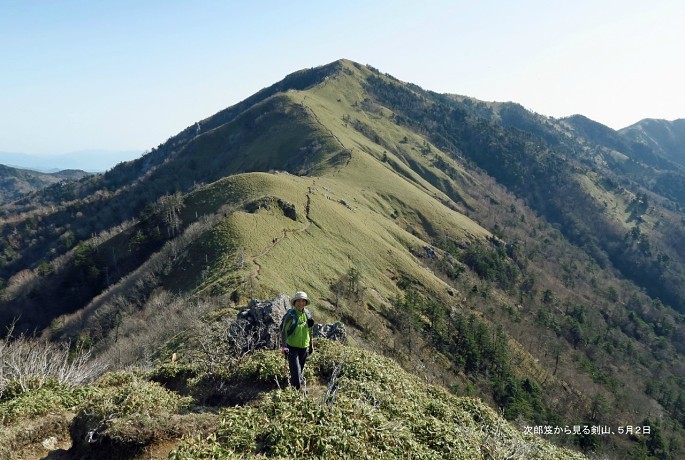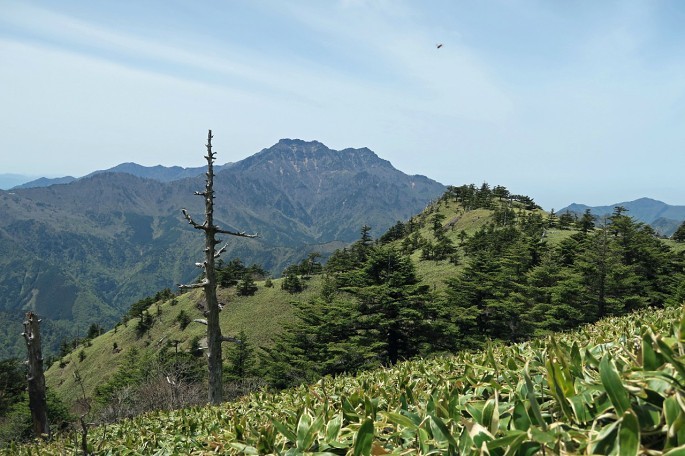 Among them, Jianshan Mountain and Shihammer Mountain belong to Japan's "100 Famous Mountains", while Jiro Gupta and Pingsen are the beautiful girls and beautiful women of the mountains, and they are good viewing platforms for looking at famous mountains. In the sunny days when spring is warm and flowers bloom, the comfort of walking on the mountain road can be used to slowly nostalgic when one cannot walk in the future.
No49. Mingshen Mountain (1016 meters);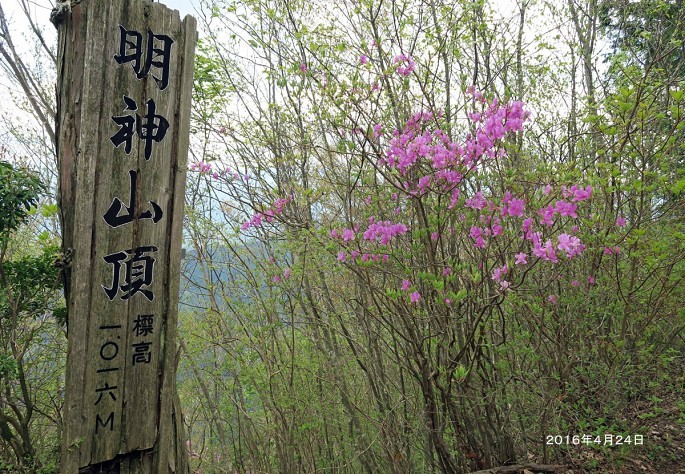 Aichi, a neighboring county, is a famous mountain for rock climbing. I have been there twice in spring, and I am familiar with some skills of climbing with iron ropes or ladders, which laid the foundation for climbing to the summit of Gun Mountain physically and mentally. Climbing this mountain is due to the introduction of a mountaineering enthusiast. He is 72 years old, but he is a famous "fast leg" among frequent visitors to Lianfeng in the west of the lake. Perhaps he "ignored" his current age and had two fatigue fractures, but I don't care at all. Once I walked with him through Lianfeng in the west of the lake and found many secrets and pleasures in the mountains that we had never noticed before.
No.50. Miaoyi Mountain (1104 meters);
No. 51. Hazel Mountain (1449m); No. 52. Chicheng Mountain (1828 meters);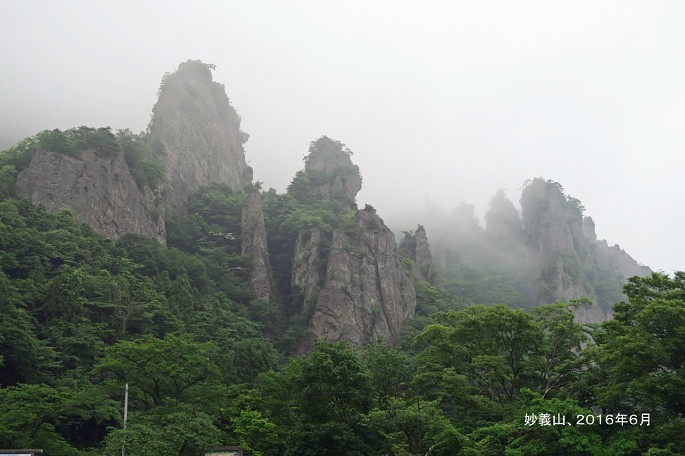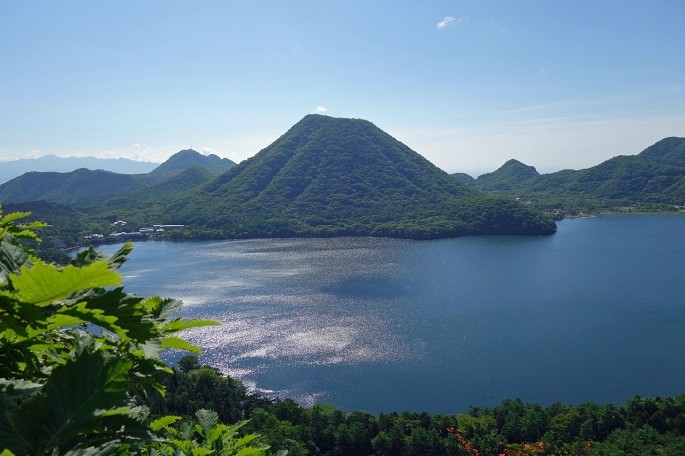 During the rainy season in June, I went to the "Three Mountains of Shangmao" in Qunma County (Shangmao is an ancient place name here), including one Japanese "100 Famous Mountains" and two "200 Famous Mountains". The famous temples and hot springs around are also famous, and even in rainy days they will not be too depressed. As a result, God took special care of us. The weather was sunny and rainy, realizing a double harvest of mountain climbing and sightseeing.
No. 53. Nena Mountain (2190 meters); No. 54. Ruiqiang Mountain (2230 meters); No. 55. Jin Fengshan (2599 meters); Summer is a good time to climb mountains. On the weekends of July and August, we climbed three "100 famous mountains" in Japan at every opportunity.
No. 56. Gun Yue (3180 meters);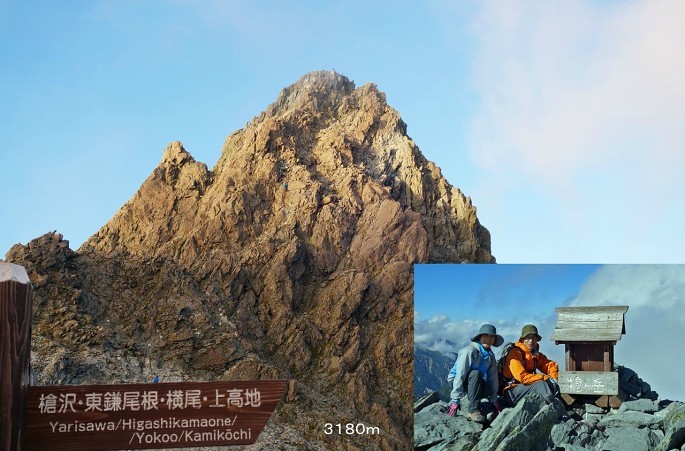 This is a famous mountain that climbers yearn for, with difficulty and height. Gun Yue can be said to be as famous as Mount Fuji. The former is called Mt.Yari and the latter is called Mt.Fuji. The spear of Gun Yue, which means javelin and spear, has its peak as characteristic as spear tip, which can be recognized from the mountains from a distance in all directions when one looks up from a height. It was an exciting moment. We have experienced it many times and can be said to have "heard a lot".
We reached the top on September 9, when the weather was excellent, sunny and calm, making the climbing process very smooth. However, we both feel that the success of climbing to the top is certainly a memorial. Compared with the breathtaking rock climbing, the feeling during the climbing process is better: the vigorous and magnificent beauty of nature, the white clouds under our feet, and occasionally even you will be hidden in the clouds. . . Don't say the feeling of walking in the air, that is, what's wrong with treating yourself as a fairy in fairyland?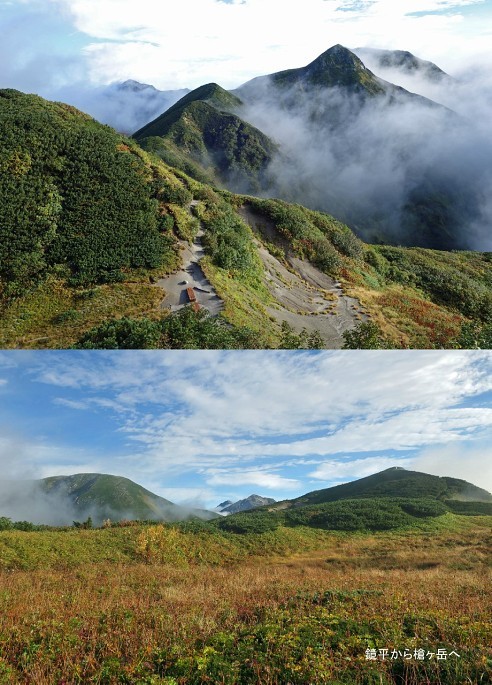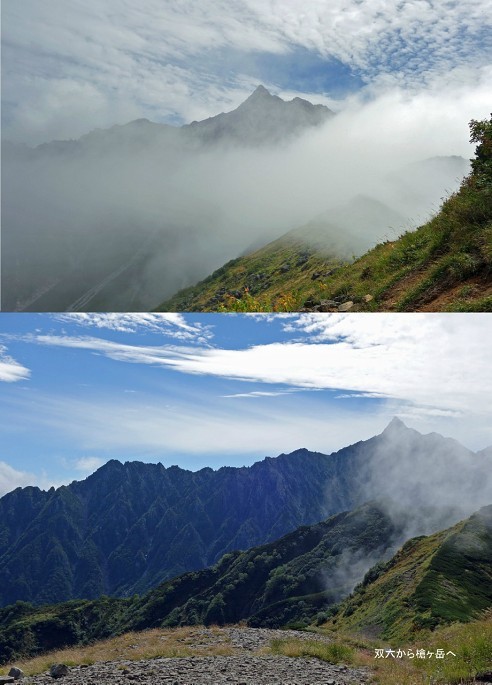 No. 57. Lishan (3003 meters);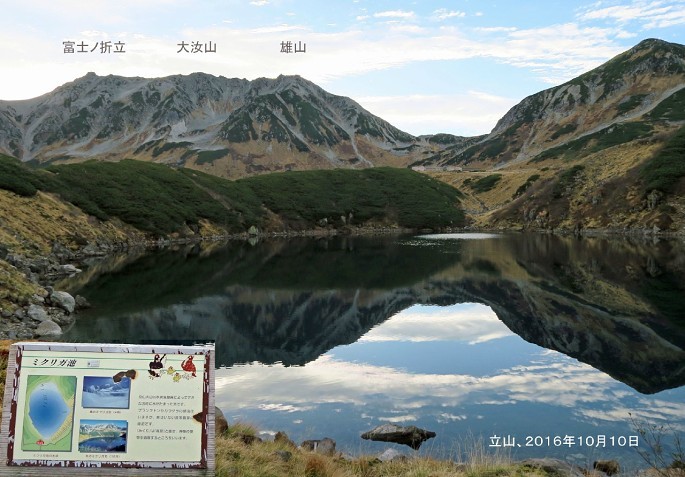 Located in Toyama Prefecture, it is the general name of Xiongshan (3003 meters), Dalu (3015 meters) and Fuji Foli (2999 meters). It is also one of Japan's three famous mountains (Fuji, Baishan and Lishan). Since I visited Baishan in 2012, I thought I would go to Lishan sooner or later. On October 10, we went to Lishan, which is about to enter winter, taking advantage of the lingering pleasure of Gun Yue.
Originally, in order to enjoy more the process of setting up several hills and climbing mountains, The whole mountain road wants to walk slowly in two days, However, many mountain cabins (inns) that provide accommodation have closed down in winter. We had to draw up a new plan, cut off the branches, circle the north and south peaks of Lishan, Zhensha Mountain and Bieshan, walk up and down for more than 8 hours in the mountain around 3,000 meters, and finally arrive at the inn at an altitude of 2400 meters before sunset in the season of short days and long nights. There is also Japan's highest hot spring, called "Yunshang Hot Spring". The steaming hot springs quickly relieved our extreme fatigue and small altitude sickness. I would like to add a little for friends' reference, that is, this height would not have been high in what, but we sweated on the way and did not keep warm in time. We suffered a little cold and suffered a high reaction.
On this day, we do not know how many times we sigh for the sight before us.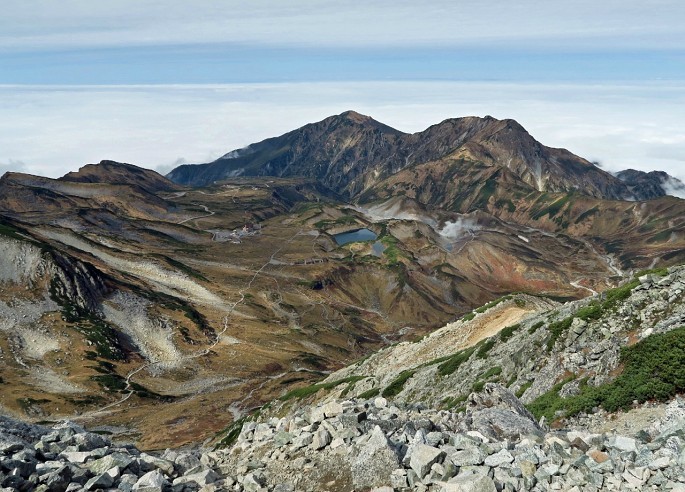 One of the great gains is to know the Great Riyue and the Great Riyue opposite Lishan. We have decided to find opportunities to climb these two mountains and have prepared relevant mountaineering maps. It is best to hike down the mountain from Mituo Plateau in the red leaf season.
No58. Yue (2999 meters);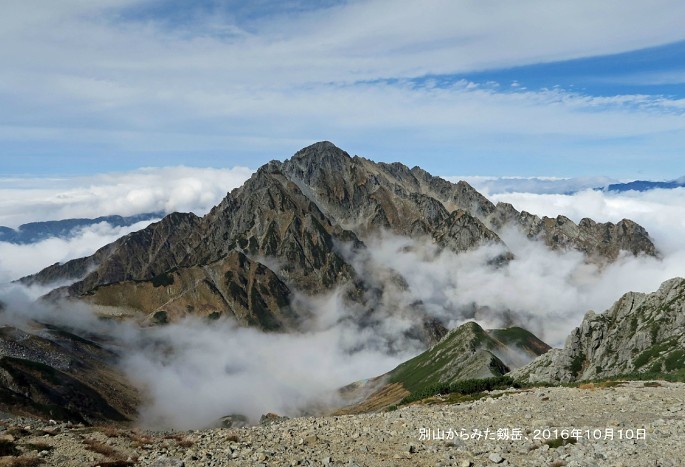 This should be the most risky mountain among Japan's "100 famous mountains" and is called the "Palace of Rock Climbing". As for the mountain, we all agree that climbing the mountain (the best viewing platform of the mountain) and replacing climbing with watching is also to broaden our pleasure in climbing the mountain. Such mountains are listed in "My 100 Famous Mountains" and have special commemorative significance.
Finally, I put on two scenery during the mountaineering journey to tell you that mountain climbing is not monotonous. The scenery, delicious food, hot springs and so on on the way, even if not for mountain climbing, are worth going to a tour. In addition, the sports and experience of mountain climbing itself kill two birds with one stone.