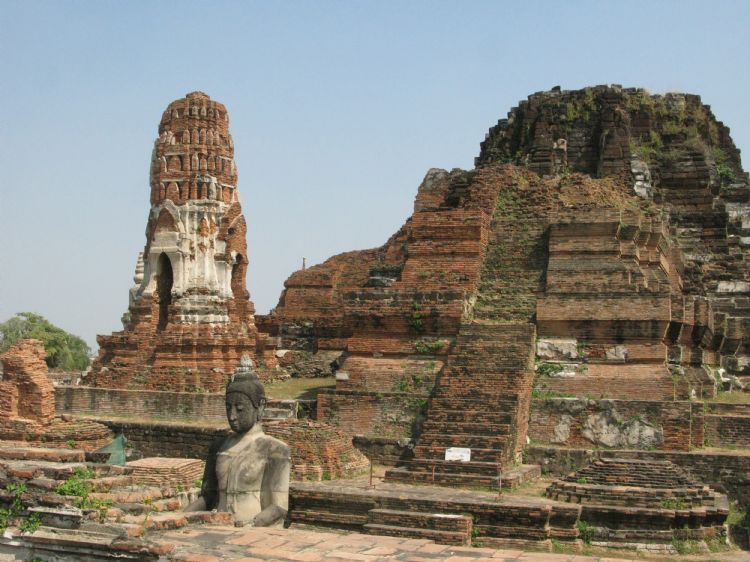 Yacha Mengkong Temple is outside the island of Dacheng, and several other scenic spots are on the island. Only when I entered the city did I find that the big city was quite big. Fortunately, I didn't hear anyone fool me to take the bus.
Wat Mahathat is our second scenic spot, in the center of the ancient city.
Wat Pha Mahathat was built in the period of BoromRachathiratI 1370-1388 and completed in 1345 in the period of King Ramesuan. It belongs to the royal ancestral temple. There were 209 towers and 10 monasteries in the temple, but most of them have only foundations left. Its main tower was once about 40 meters high and was one of the earliest Khmer pagodas built in the big city, but now only the base at the bottom is left, and traces of stucco decoration at that time can be vaguely seen from the pagodas surrounding it. The central pagoda was built of red clay and whitewashed with plaster. The lotus bud-shaped top pagoda is called Sukhothai, which is different from the pagodas in other countries.
Wat Mahathat is the best model of Sukhothai architecture. Its typical lotus-shaped pagoda has a square structure on the three-story tower foundation and a conical spire on the top. Therefore, it is called the gem on the crown of the ancient city.
The most classic of the temple is that a Buddha's head is wrapped in tree roots, which has also become a symbol of a big city.
Due to the war, only broken walls is left here, a desolate place. From this ruin, we can still see the glory and luxury of the past.
Ticket: 50B.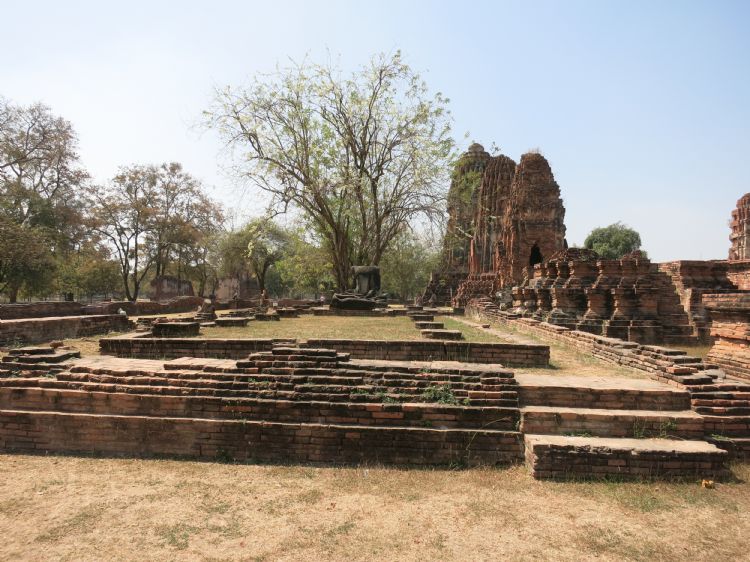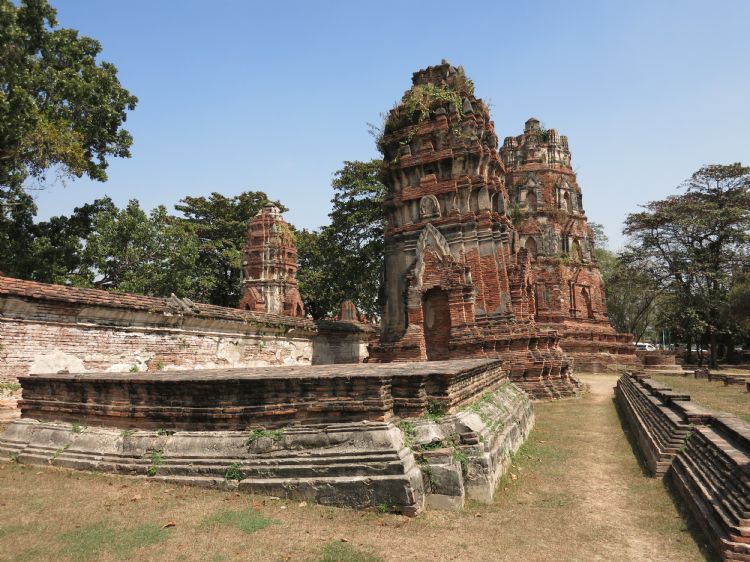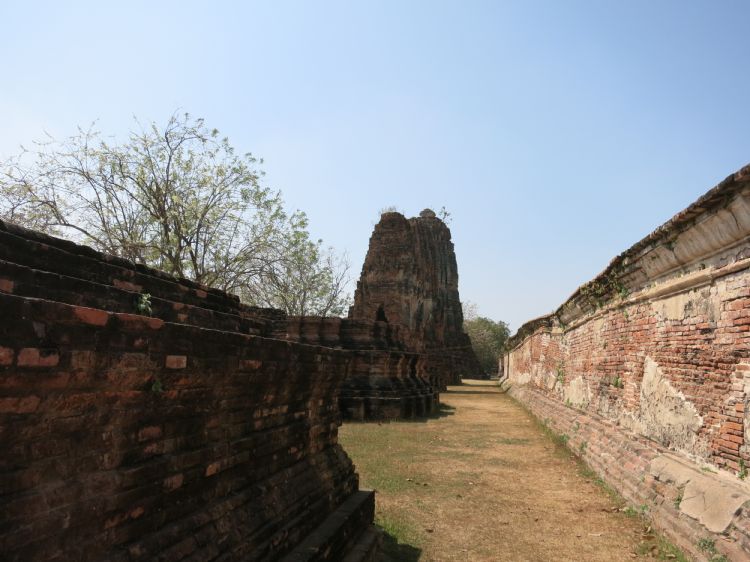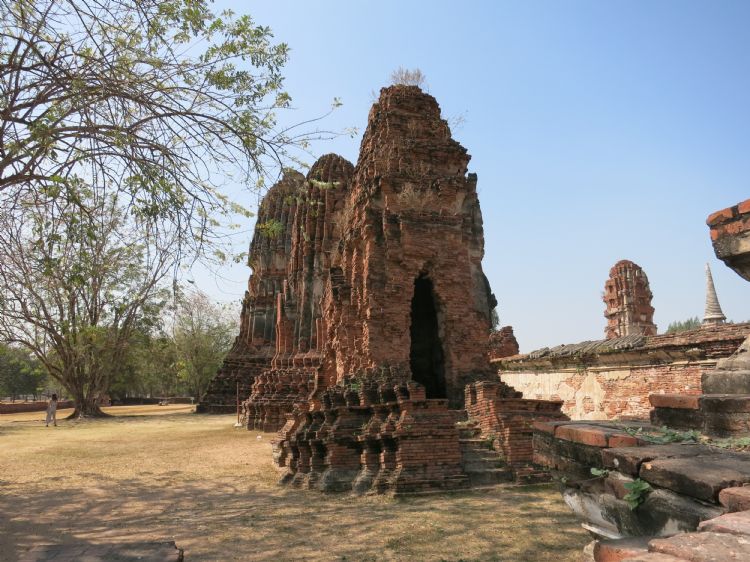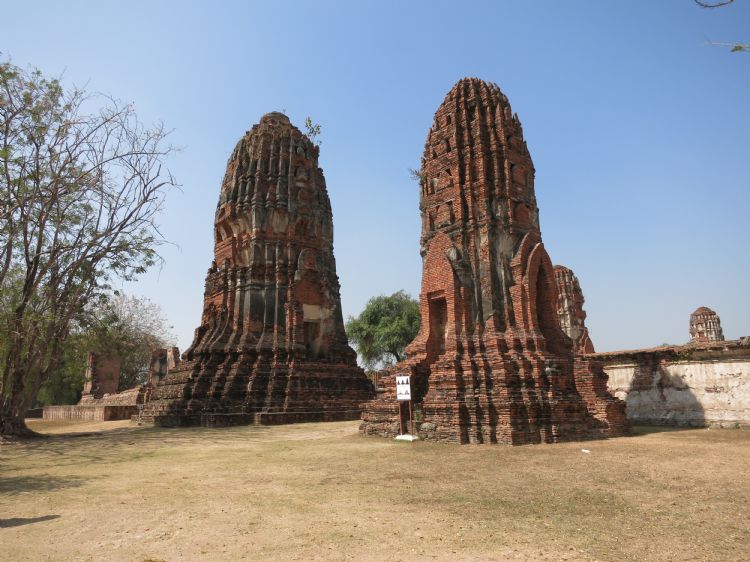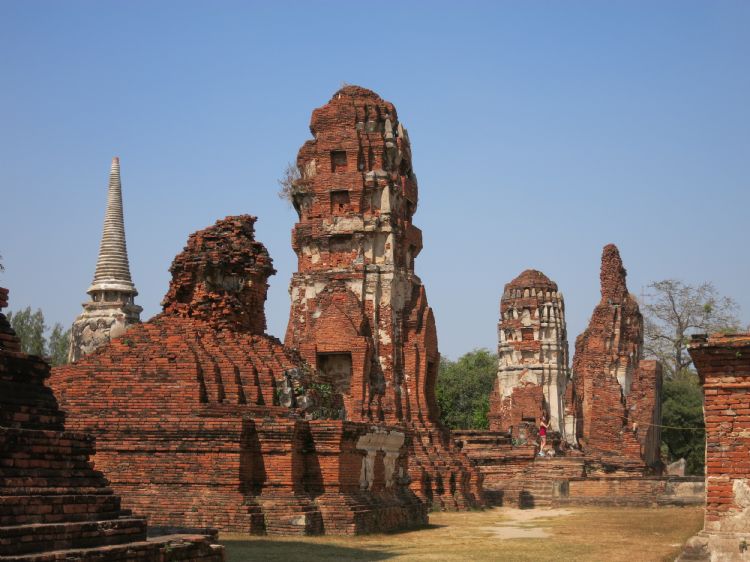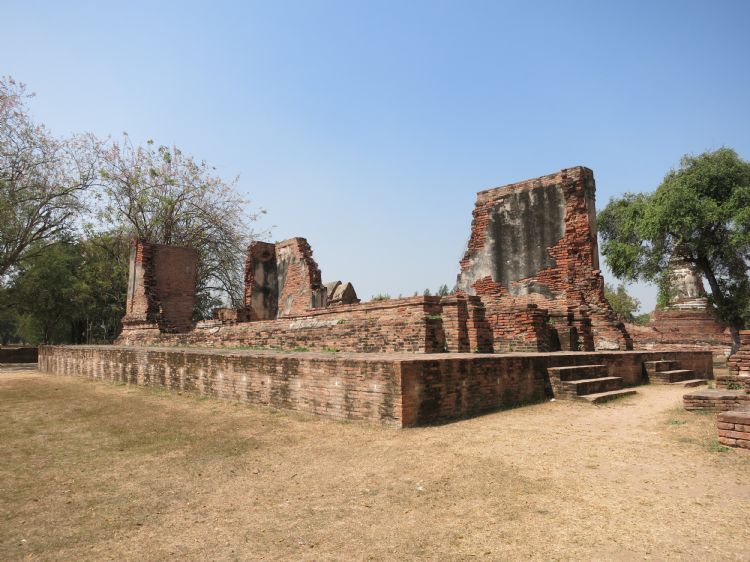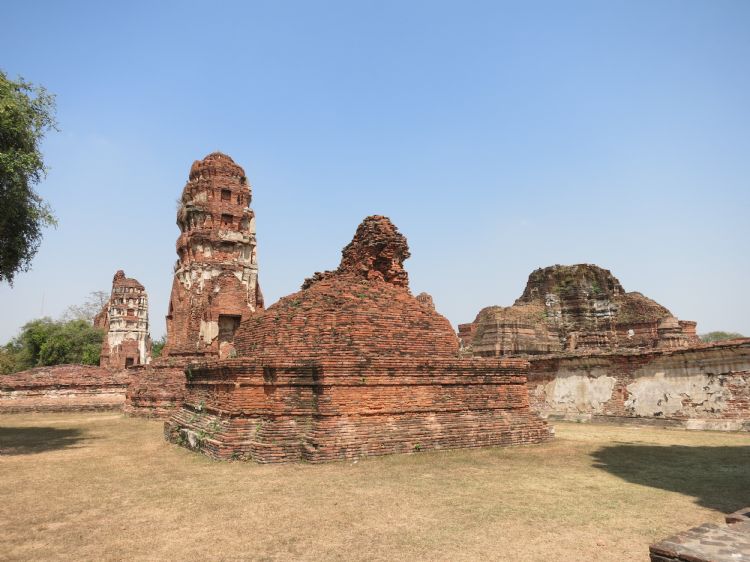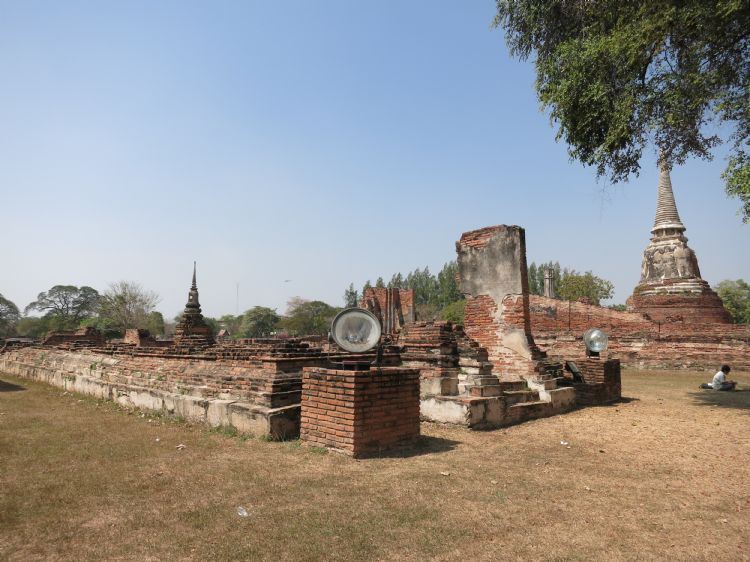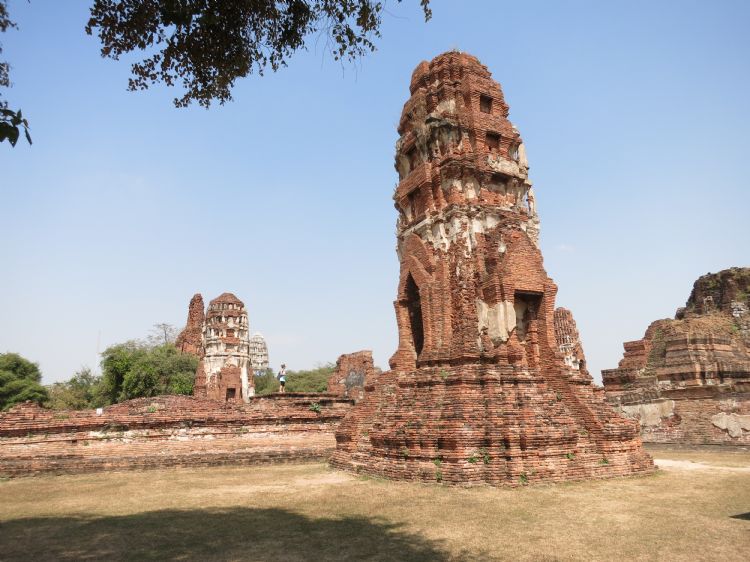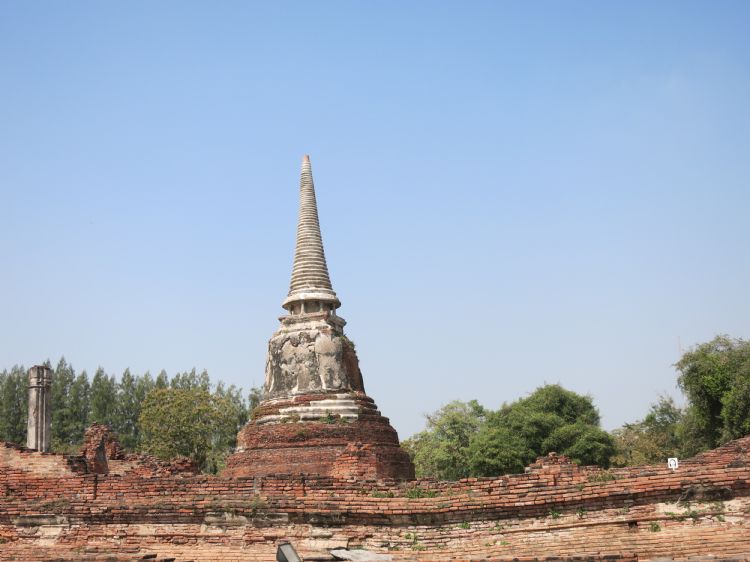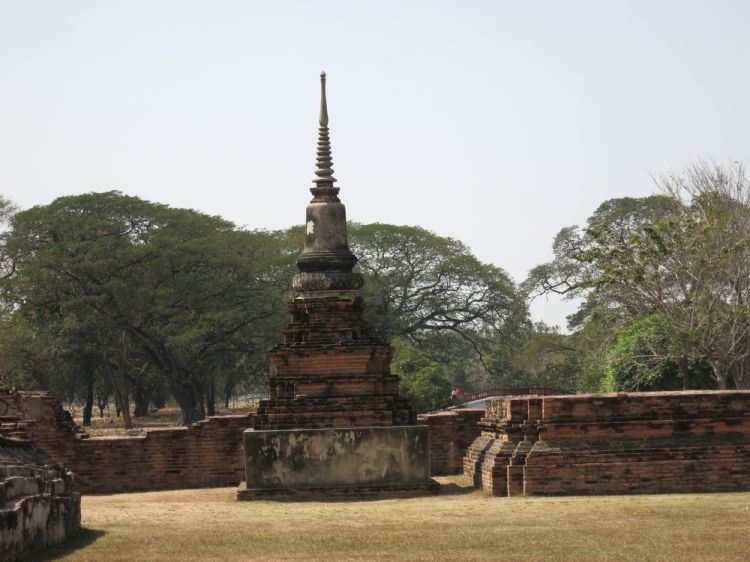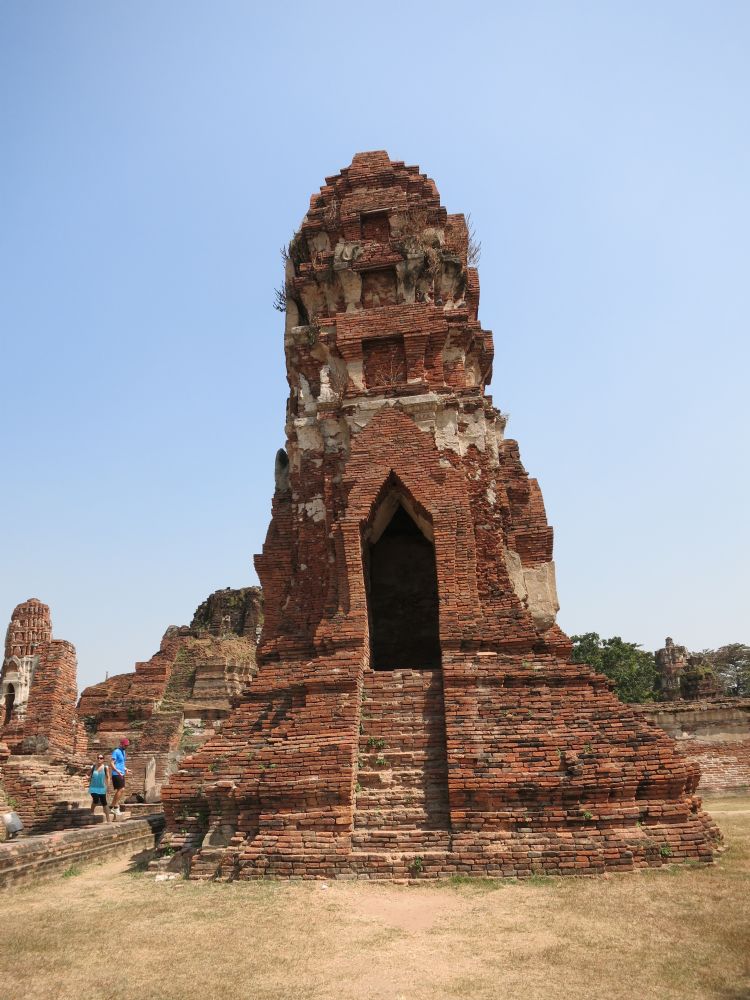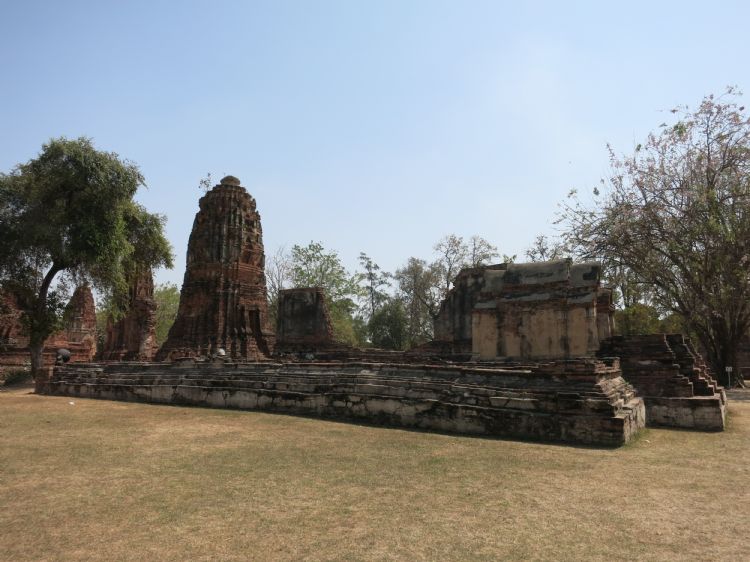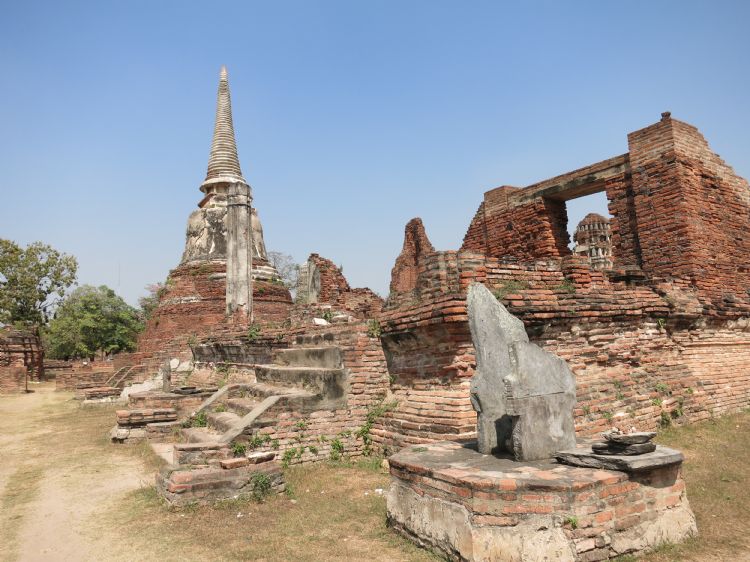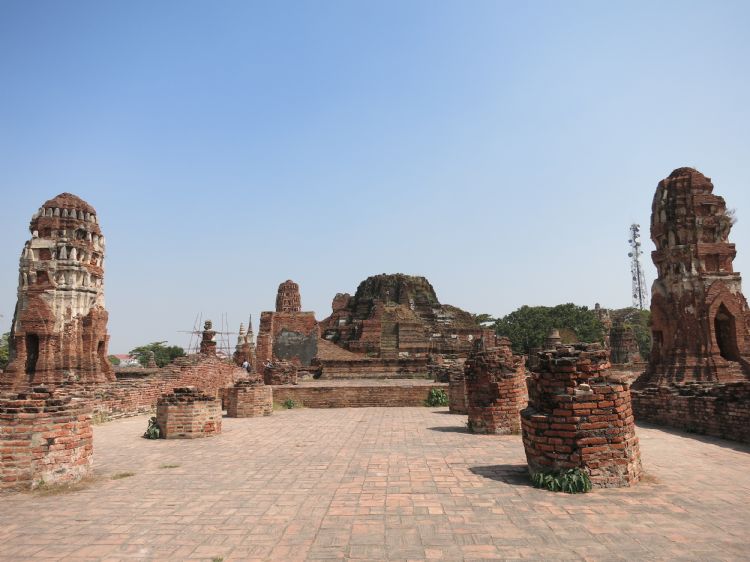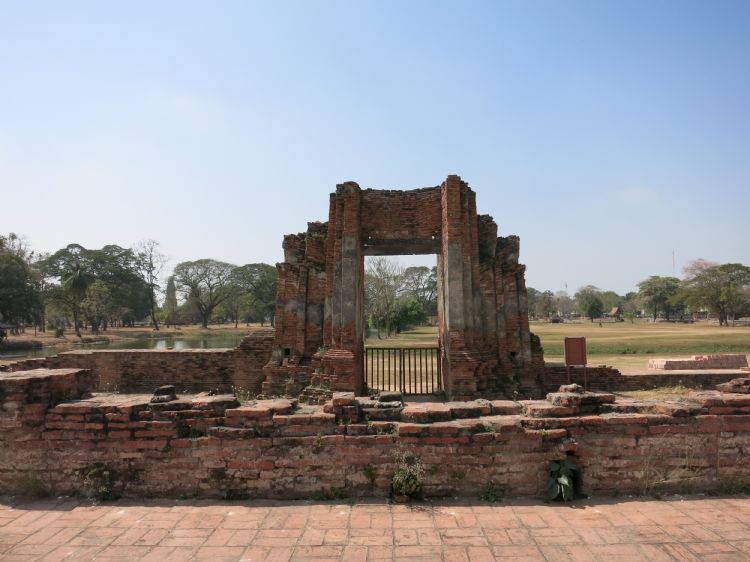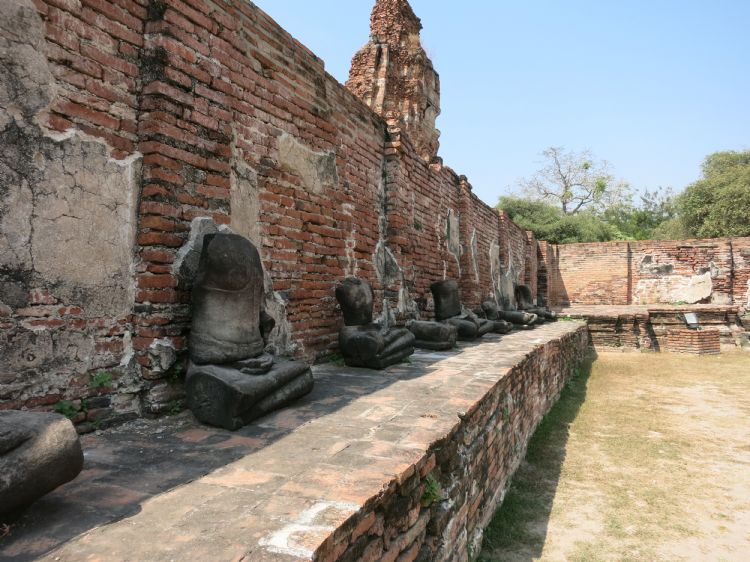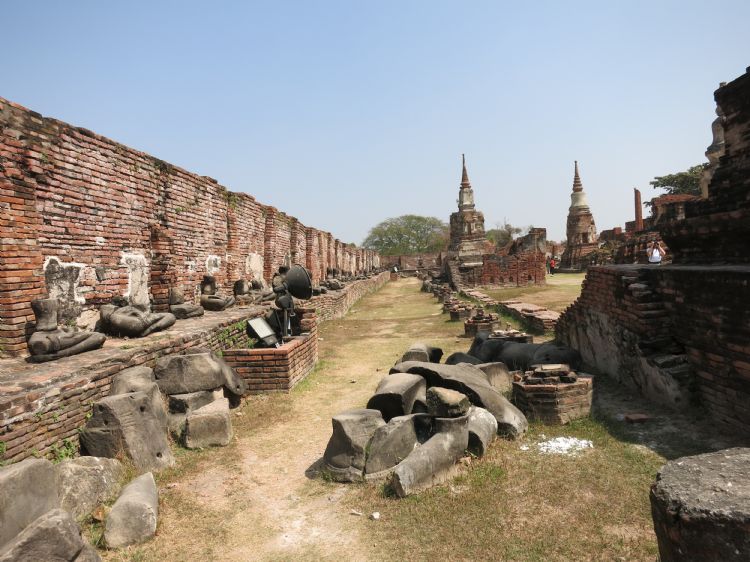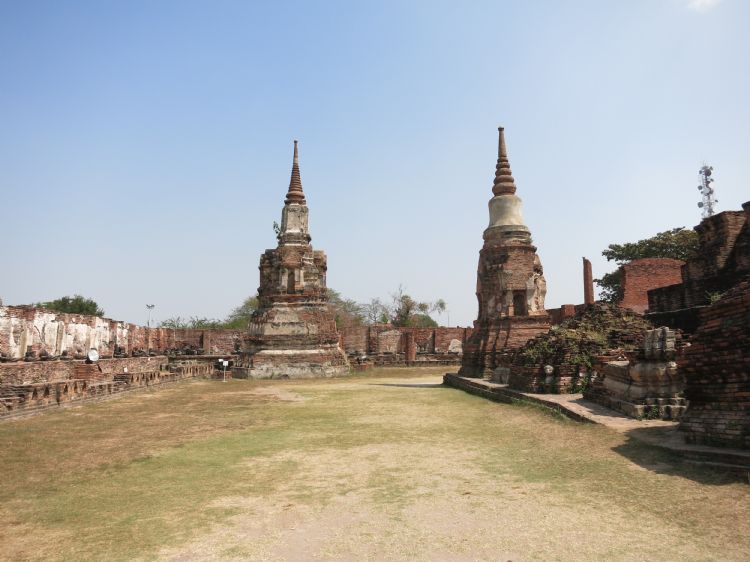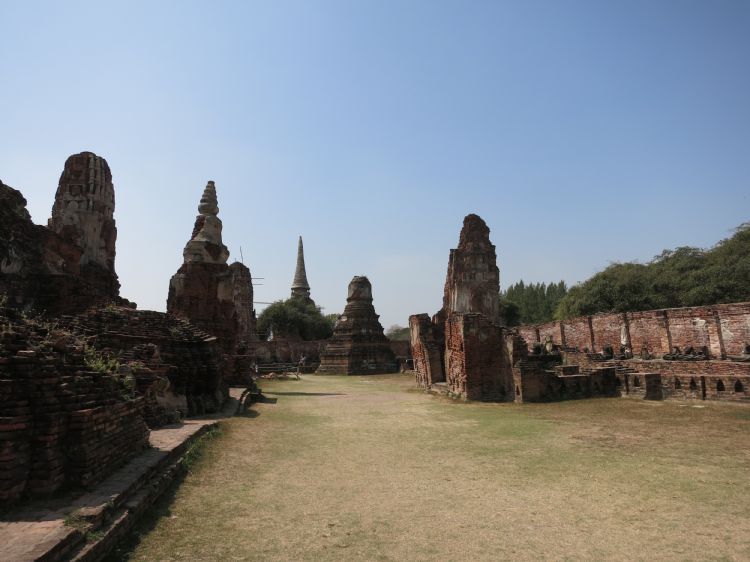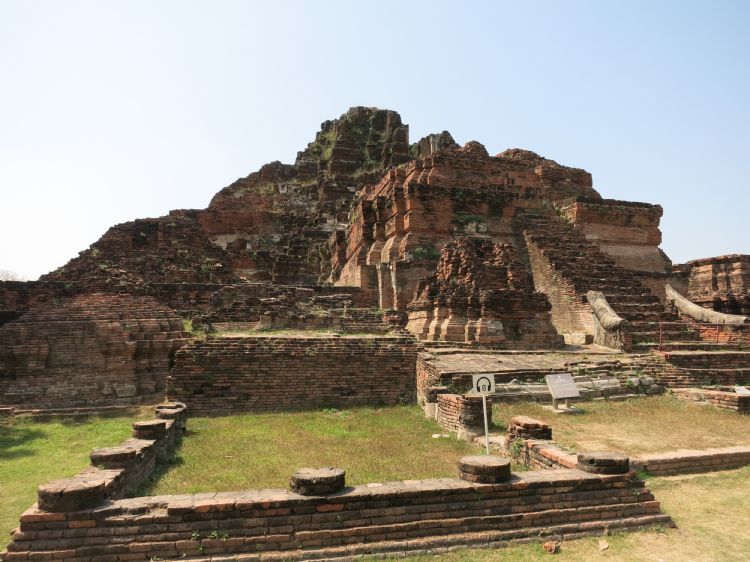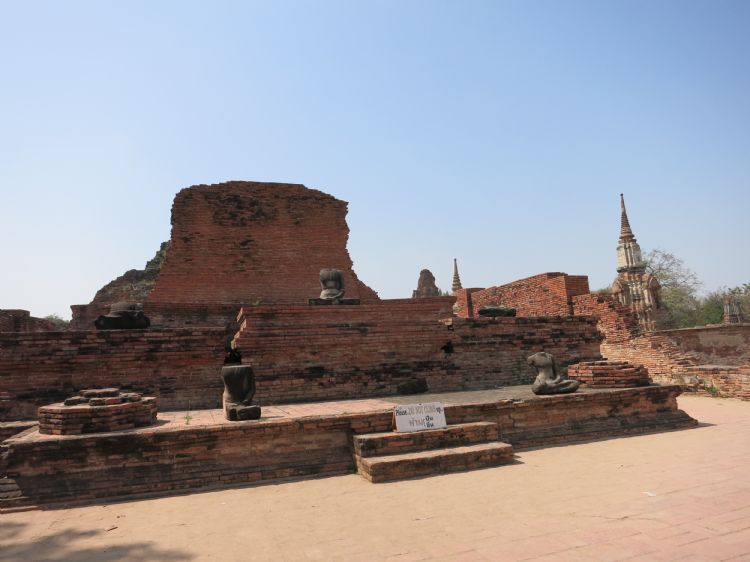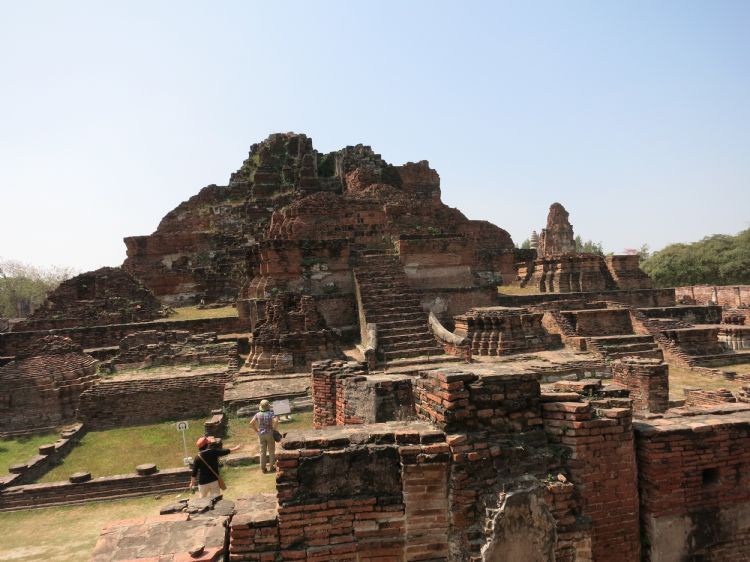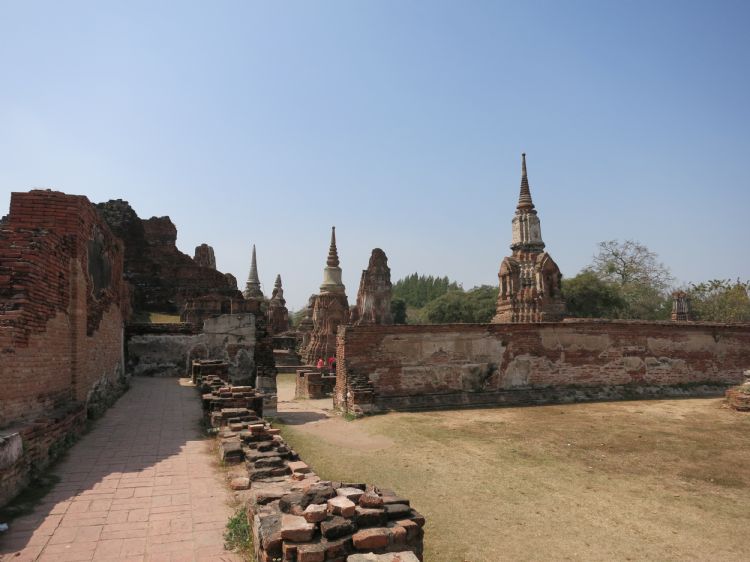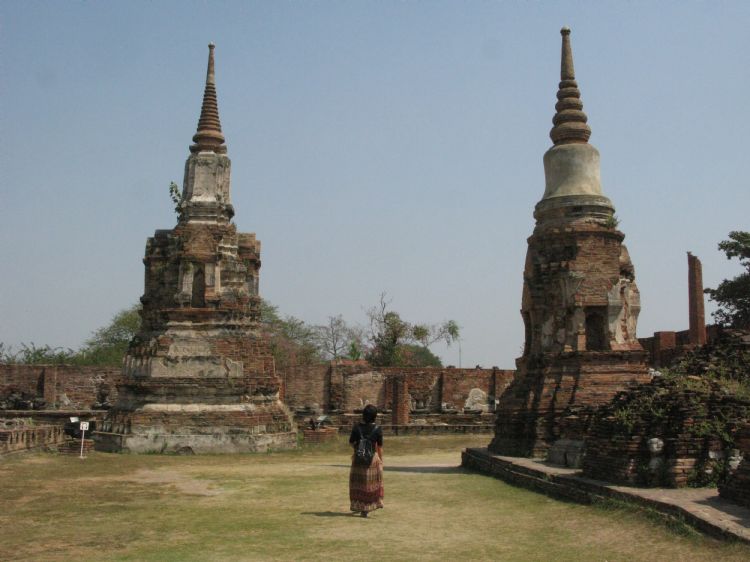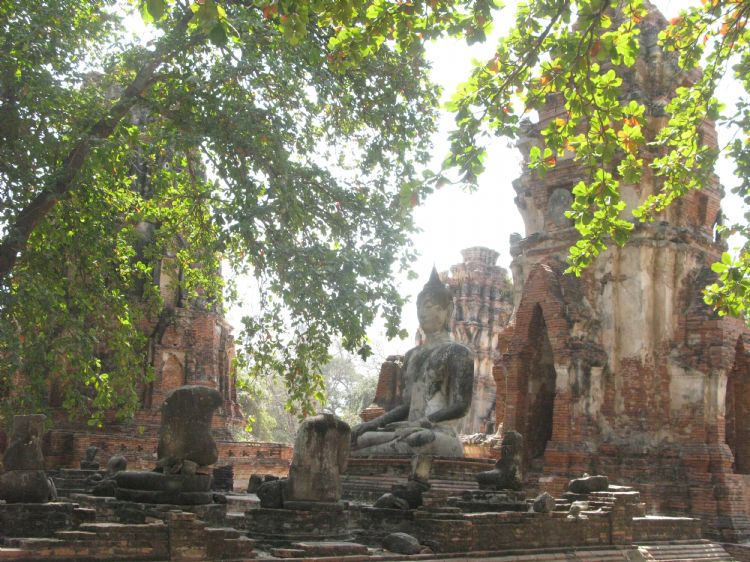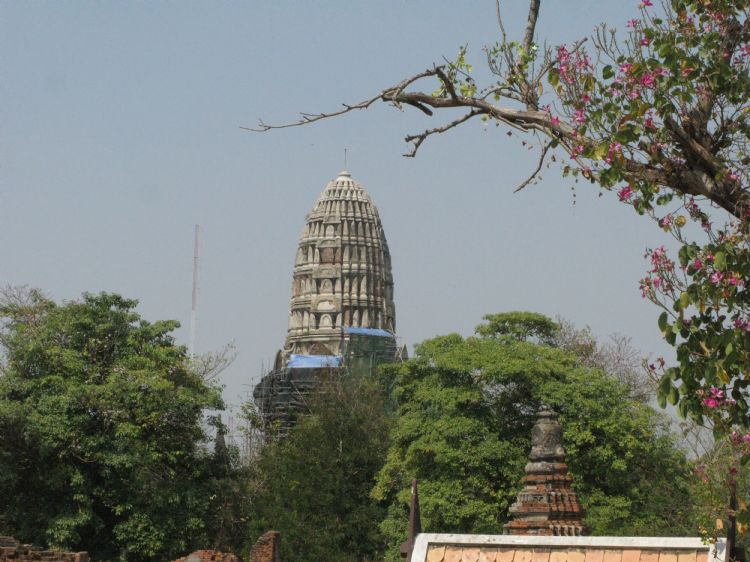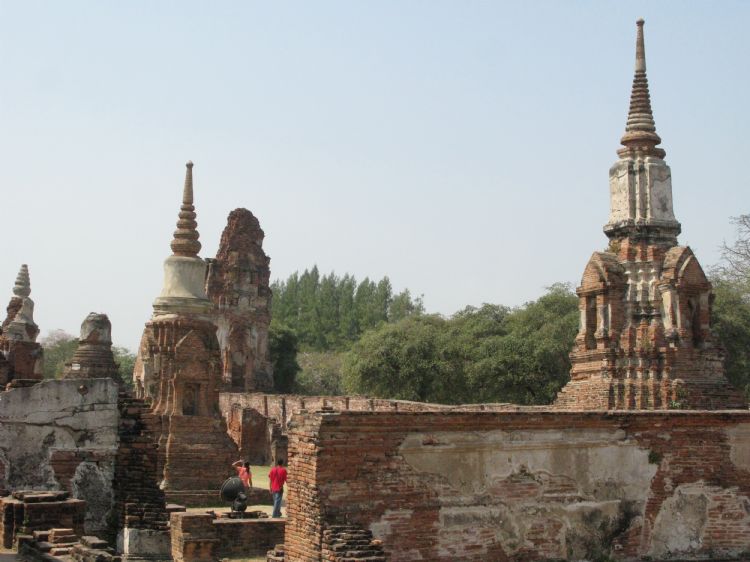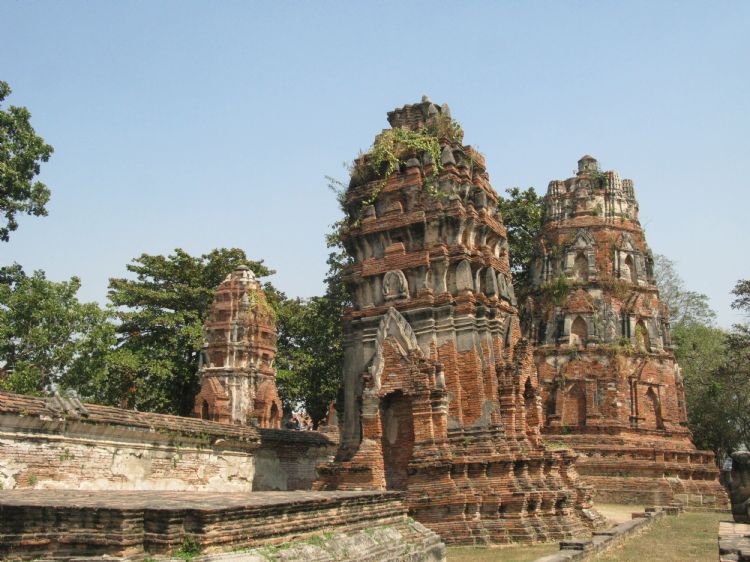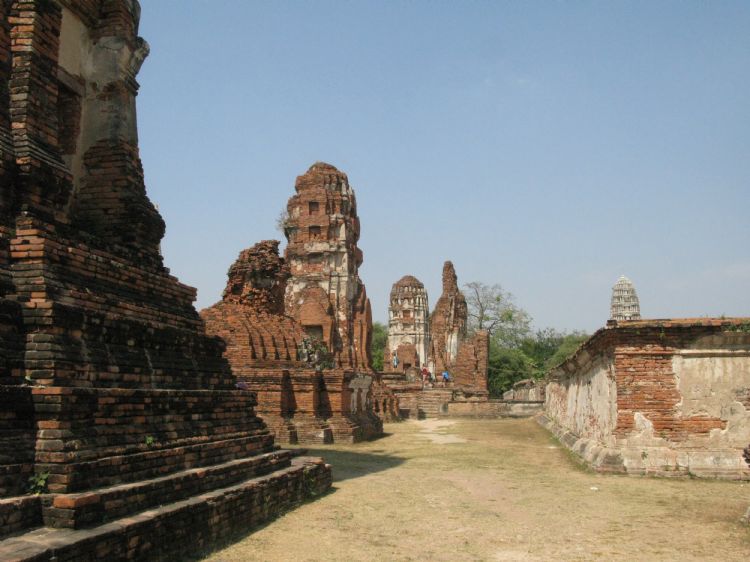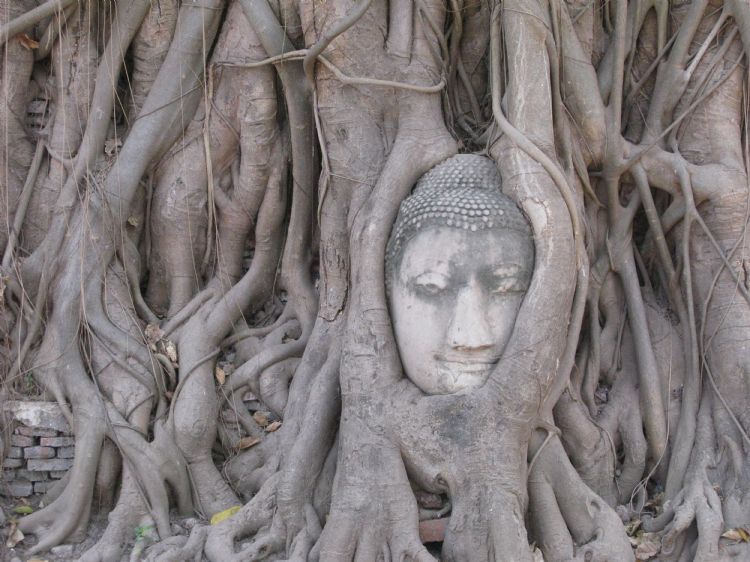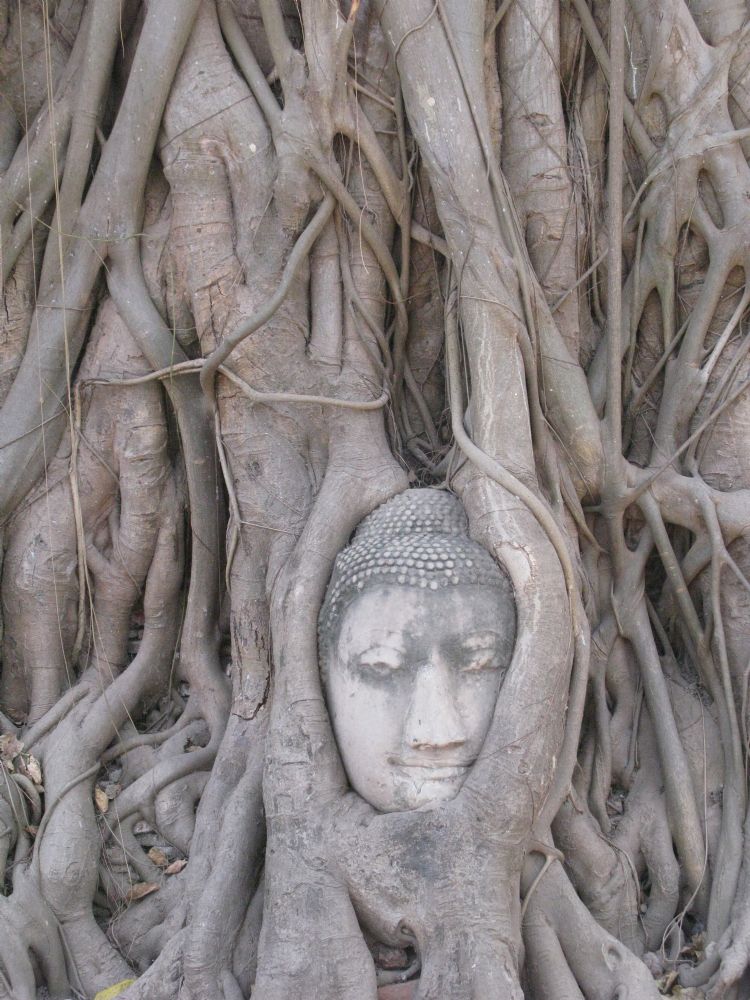 Legend has it that after the Burmese army entered the city and destroyed the temple, it wanted to take away the Buddha's head. It did not want the Buddha's head to slip down and was instantly wrapped by banyan trees. The Burmese army did its best and eventually left in panic. Banyan tree and Buddha head are integrated and cannot be separated.