This trip to Thailand also played many games from the beginning when I thought about traveling with a group to the later choice of a full self-help tour. I finally decided to take a full self-help tour. I downloaded a lot of achievements and travel notes from the Internet and learned a lot of experiences and clues from it. (I would like to thank those who have worked so hard to write travel notes and strategies!) The following is a brief introduction to my trip: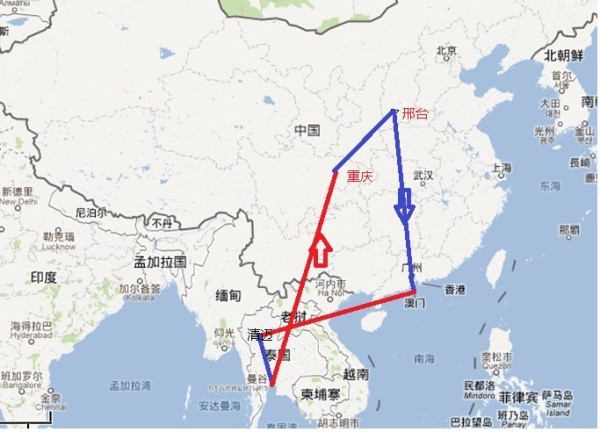 In the above picture, the blue line is a train and the red line is an AirAsia plane.
D0: July 31 K599 10:20-10:50 the next day
D1: August 1 Guangzhou-Zhuhai (stay in Zhuhai to enjoy the night view of Zhuhai)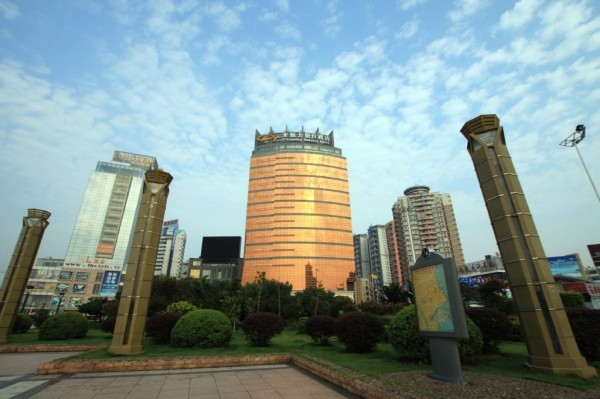 D2: August 2 Zhuhai-Macau-Evening AirAsia Flight to Chiang Mai (Macau One-Day Tour, Big Three Bus, New Venetian Hotel, Mazu Temple, Maritime Museum, Macau Museum, etc.)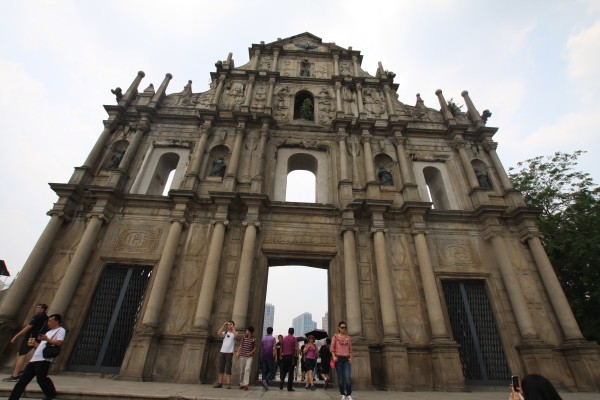 D3: On August 3, watch tigers, monkeys, crocodiles, butterflies, orchids, Chiang Mai Temple, etc.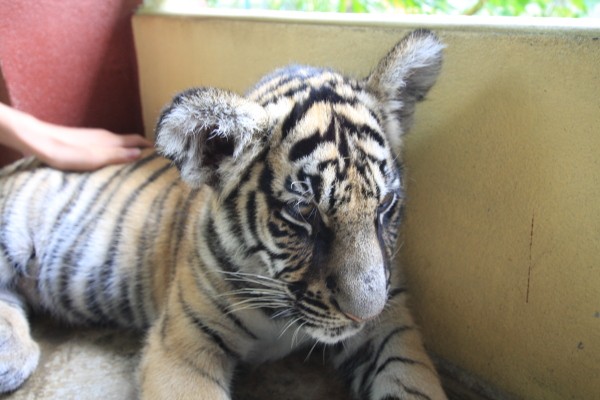 D4: On August 4, riding elephants + drifting + jungle through a one-day tour, with thousands of people in hot pot at night.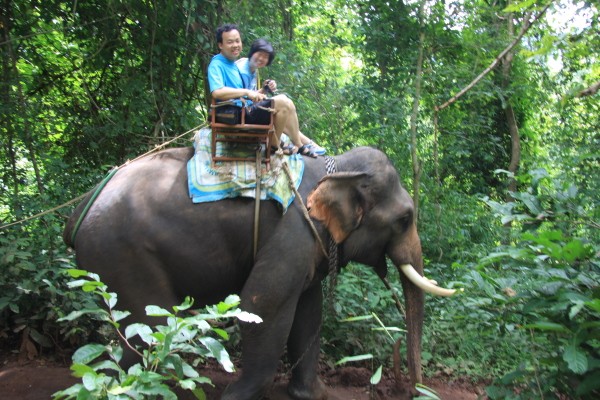 D5: Jungle Flying Lock on August 5, Sunday Night Market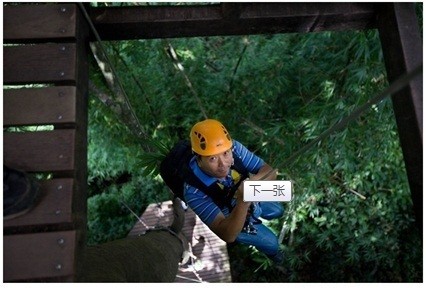 D6: On the morning of August 6, I watched monks beg for alms by the river. In the morning, I learned to cook Thai food. In the afternoon, I rode to Chiang Mai University, Sutie Mountain and Shuanglong Temple.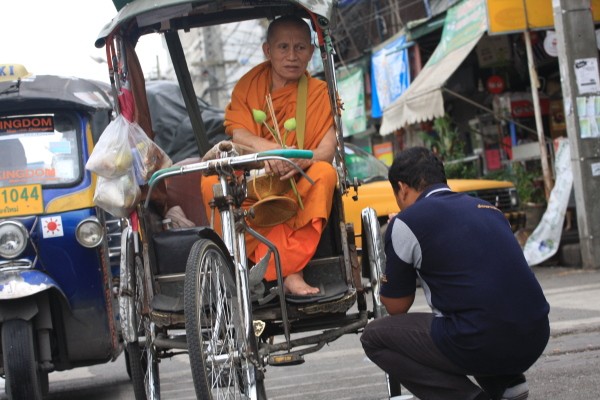 D7: August 7 Hot Spring, White Temple, Golden Triangle, Visit Long Neck Clan Chiang Rai One-day Tour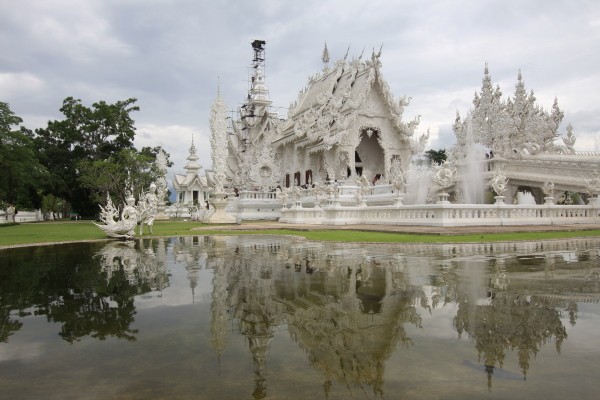 D8: August 8 Paxing Temple, Chaidilong Temple, Chiang Mai-PAI County-China Village (unable to make the trip) Kill Chickens at night and live in Pai County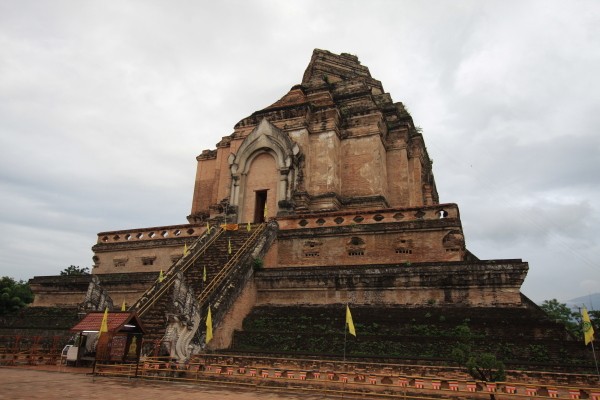 D9: August 9 Pai County Tour PAI-Chiang Mai Train to Bangkok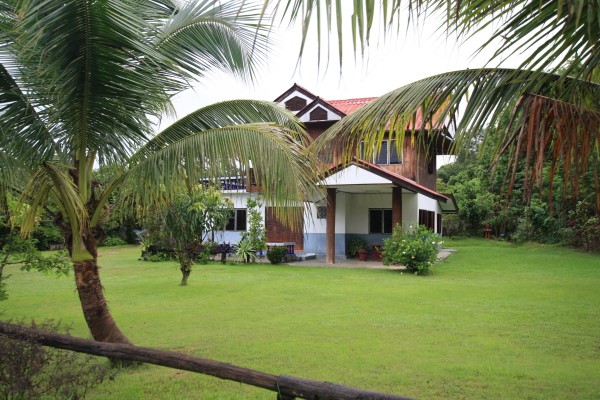 D10: August 10 Bangkok-Creative Shopping Mall, King Power Shopping Mall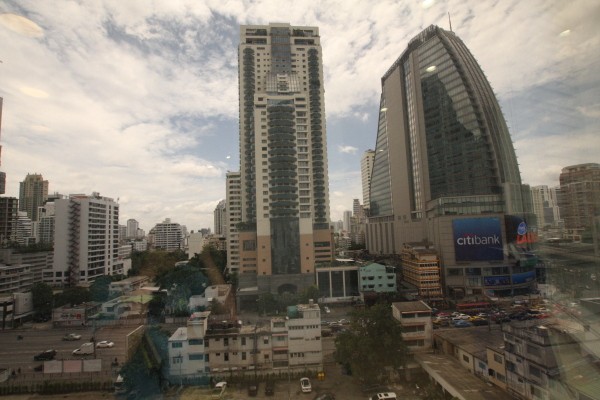 D11: August 11, Bangkok-Chongqing, a tree in Nanshan looks at the night view of Chongqing,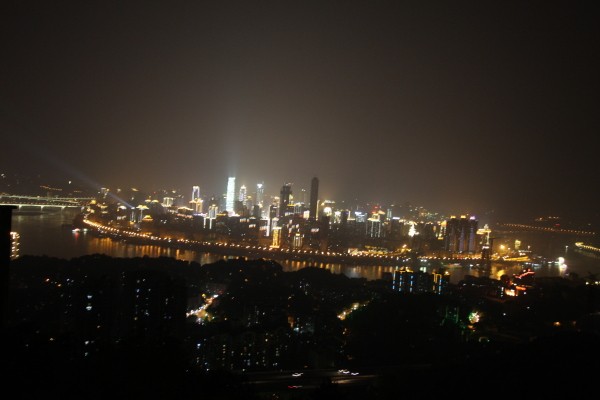 D12: August 12 Jie Fangbei, Cross Gold Street, Red Cave, Chaotianmen, Foreigner Street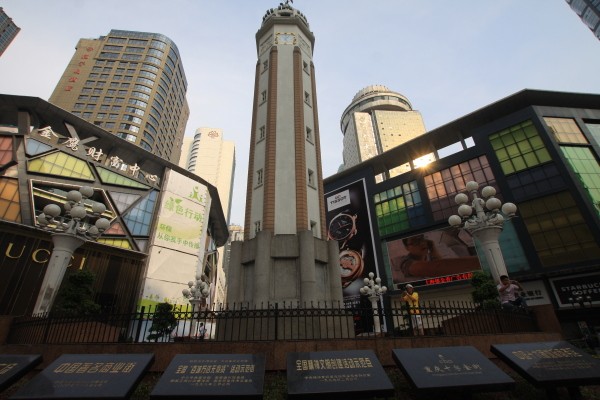 D13: August 13 Chongqing K820-Xingtai
D14: Return home from the end of the trip on August 14,
The whole journey includes four people, including travelling expenses, food, housing, play and purchase, with an average of less than 5,000 yuan.
E Travel Network Forum Address: http://www.elvxing.net/forum.php
(2) Seize opportunities during promotion. For example, Air Aisago often has hotels in 0 yuan, and other websites also have activities of 2 nights minus how many US dollars. For those who stay in express hotels with RMB in 100 yuan, the price after promotion is very low!
(The above is online information, and I have made a reservation with reference to these)
The hotel I booked this time was booking, only for two nights. After arriving in Chiang Mai, we found two different hotels. Accommodation prices in Chiang Mai range from 30 baht to 1500 baht and even higher. 200 baht can find a very good standard room.
6. Preparation of Accompanying Items
1. Passport & Visa
2. Thai baht (it can be exchanged in advance at the Bank of China in China, from Zhuhai to Macao, or at the Thai ATM with UnionPay card)
3. Bring UnionPay card, preferably from Huaxia Bank or Agricultural Development Bank. You can withdraw money from Thailand without handling fee.
4. Aircraft travel itinerary, hotel confirmation form, ID card, train ticket, etc.
5. Electronic equipment: Digital camera (I only brought one SLR, and it is recommended to bring at least two of them, one of which is a card player, for a rainy day without leaving any regrets. ), mobile phones, notebook computers, related chargers, paper and pen, small locks, power outlets at both ends
6. Medicine: cooling oil, cold medicine, diarrhea medicine, mosquito repellent, band-aid, etc. 7. Clothing: sandals, swimsuits, swimming trunks, sun hats, sunglasses, umbrellas, paper towels, wet wipes, there are many temples in Thailand. It is also necessary to visit temples. Men should prepare trousers and sleeved jackets, and women should wear long skirts or trousers. In short, it is OK not to leak too much. If you want to experience Thailand's trains, you must bring more clothes. The air conditioning on Thailand's trains is extremely cold, much colder than that on the legendary Asian Airlines.
8. Others: bath towel, shampoo, shower gel, cosmetics (facial cleanser, sunscreen, etc.).
Expense budget: (four people in one line)
I. Transportation:
Budget: Xingtai to Guangzhou train ticket + Guangzhou to Zhuhai train ticket + Macao to Chiang Mai plane + Chiang Mai to Bangkok train ticket + Bangkok to Chongqing air ticket + other transportation expenses (including light rail taxi, doodle car, double car, etc.) = 1800 yuan (per capita) actually = 1845 yuan (per capita) Note: A line of four people, one of whom is a child ticket, so the expenses can be shared equally.
2. Accommodation: There are three nights on the train, 11 nights * 60=660 yuan (per capita) actually = 915 yuan (per capita) Note: In order to save money, we have been living in a big three-person plus bed or a larger standard room for several days.
3. Entertainment: The budget per capita for various tickets, such as one-day tour, 1000 yuan, jungle three, sliding rope, one-day tour in Chiang Rai, learning to cook, watching tiger and Hubei fish performances, etc. Actual expenses per capita in 850 yuan.
4. Catering: The budget per capita is 1000 yuan. Actually, when I come back, I calculate that the per capita is less than 800 yuan.
Five, other expenses: 500 yuan, the actual amount of funds that cannot be touched is more than 400 yuan (that is, more than 100 yuan per capita).
6. Shopping: The total budget is 5,000 yuan, but the actual cost is less than 3,000 yuan.
The specific amount of money was not clearly recorded, but the total amount of money spent was counted. In the end, the four people in the line did not spend 20,000 yuan for 15 days.
Preparation before departure:
I. Passport processing: Be sure to handle it in advance. It will be used when handling visas and booking hotels.
Second, visa processing: I am from a travel agency on Taobao * *, and now Youduo also has this business.
Three, air ticket reservation:
AirAsia has four major promotions every year, and the price is very powerful compared with the traditional domestic airlines. They are February, May, August and November (December) respectively. AirAsia's promotion is to release tickets six months in advance. For those who take good leave and arrange time, the price is still awesome. If they are lucky, they can also buy zero yuan air tickets.
The flight we bought this time is:
Macau-Chiang Mai FD3463 20:45-22:30 (Bangkok Time)
Bangkok-Chongqing FD3820 06:20 (Bangkok time)-10:20
The air tickets booked online can be printed out and used directly without changing boarding passes at the airport.
Asian Airlines Website: http://www.airasia.com/cn/zh/home.html
Since 2001, AirAsia has rapidly broken the conventions of the aviation industry around the world and grown into the world's best airline. With innovative solutions, efficient business processes and enthusiastic business methods, AirAsia has been forging ahead in the field of low-cost aviation. Today, its route network has covered more than 20 countries and regions and has carried more than 100 million passengers. Together with partner companies such as AirAsia X, Thailand AirAsia, Indonesia AirAsia, Philippines AirAsia and Japan AirAsia, efforts have been made to push the consistent concept of "everyone can fly now" of low-cost airlines to a completely new level. All AirAsia China destinations include Chengdu, Beijing, Hangzhou, Guilin, Guangzhou, Shenzhen, Chongqing, Macao, Hong Kong, etc.
At present, AirAsia's flights include: Beijing-Kuala Lumpur
Guangzhou-Kuala Lumpur Guangzhou-Bangkok
Chengdu-Kuala Lumpur
Hangzhou-Kuala Lumpur
Guilin-Kuala Lumpur
Shenzhen-Kuala Lumpur Shenzhen-Bangkok Shenzhen-Sabah
Chongqing-Bangkok
Macau-Kuala Lumpur Macau-Bangkok Macau-Chiang Mai
Hong Kong-Kuala Lumpur Hong Kong-Macao Hong Kong-Phuket Hong Kong-Sabah Hong Kong-Penang
Four, train ticket reservation:
Thai Trains: http://www.thairailticket.com/esrt/Default.aspx? Language=1
(Thai train reservation, can be booked 60 days in advance) I booked more than 40 days in advance. I couldn't book the first-class sleeper on the Thai train, but only the second-class sleeper. Train tickets booked online only need to be printed out and can be used directly, unlike train tickets that need to be collected in China.
Http://bbs.**.com/viewthread.php? Tid=473071 & highlight=% E5% 8F% B6% E6% B3% A2
(Ye Bo teaches you to buy tickets online) (Thank Ye Bo for providing)
5. Hotel Reservation:
1. Traditional Hotel Website
(1), Booking: http://www.booking.com/
Features: There is no need to pay the room fee in advance, and there is no charge for cancellation before the specified time.
(2), Agoda: http://www.agoda.com/
Features: Full deduction is required. Some reservations can be cancelled before the specified time and your full house price will be returned.
(3) Hostelworld: http://www.hostelworld.com/
Features: 10% deposit, $2 handling fee, this is mainly a dormitory;
(4), Sawadee: http://www.sawadee.com/
Features: Thailand's local website;
(5) AirAisago: https://www.airasiago.com/travel/arc.cfm? Nav=zhCHINA
Features: AirAsia Holidays, AirAsia's hotel websites, often cooperate with AirAsia to do air tickets and hotel activities; Full payment, no refund, no * *;
(6), Hotelclub: http://www.hotelclub.com/
Features: Group purchase of HC coupons, 19 pounds to 80 US dollars and other activities.
2. How to make good use of the hotel reservation website and how to choose the hotel you like: (1) Choose a main website to use, have a favorite interface or feel good to operate, for example, everyone may prefer agoda. Use this website to filter the hotel list. (2) Expect a psychological price of your own, or which area you want to live in, so as to narrow the range of choices. (3), according to the price order, and then look at the pictures and residents evaluation. Or from high to low according to the ranking of evaluation, and then at the appropriate price, look at the specific evaluation and pictures of the residents. (4) After selecting 1-2 favorite hotels, compare the prices of this hotel horizontally among the hotel websites, operate and pay on the cheapest website, and recommend the price comparison website: http://www.hotelscombined.cn/(E Travel) (5). Of course, different websites may also have different hotel resources. Some hotels on booking may not have agoda, and if you have energy, you can also look at them one by one.
3. How can poor tourists find cheap hotels (wool hotels)
(1) Pay attention to forums such as E Travel Network.
This forum announced the information of cheap hotels, wool hotels and 0 yuan hotels in the first place.