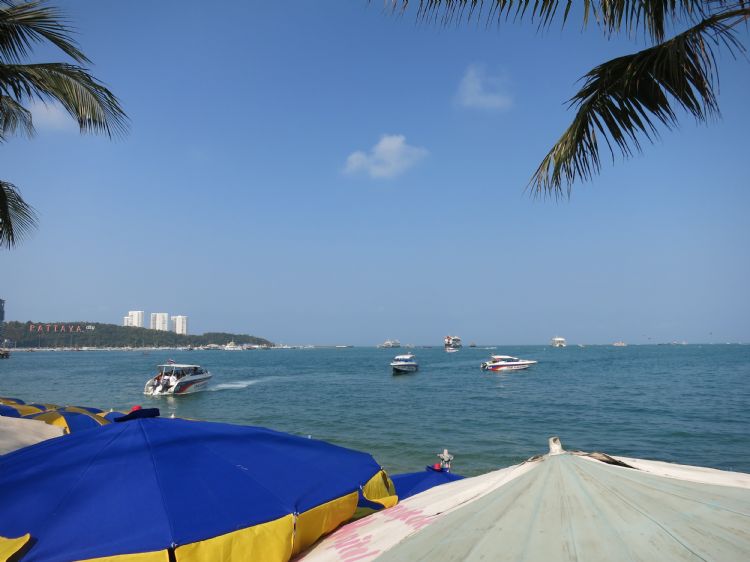 The bus from Bangkok to Pattaya was at 2: 00 p.m., which was quite punctual. It started at 2: 10 p.m. and arrived at Pattaya at 4: 30 p.m. On the way, because the driver said that the car seemed to have what problems, he made a special trip to the company and made a turn. After watching the driver toss and turn, he left again without any result, which was delayed for more than half an hour. Fortunately, in Thailand, there are only two Chinese in the car. If it is a tour group, will there be another uproar?
On the long-distance bus, the whole person relaxed. In the previous stage, it was absolutely appropriate to describe it as "cultural journey". Apart from the taboos in wearing clothes, kneeling really made my knees purple. Every temple has such a big aura and every visitor is so devout. In such an environment, you can't do it without kneeling. After leaving Bangkok, the trip behind was purely leisure.
Pattaya long-distance bus station is still some distance from the city. You must take a taxi from the station to the city. The taxi at the station did not dispatch what. It seemed that there was a common hidden rule between the drivers. We saw the first car telling the driver that he was going to what Hotel, and he immediately let us get on another car. The price is negotiated with the driver. A person 80B is completely different from that on Sumi Island and Phuket Island. Perhaps Sumi Island and Phuket Island have improved on the basis of Pattaya.
The car was full in a short time.
Pattaya's Tuk-Tuk is different from Bangkok's. It is larger than Bangkok's, with two rows of seats facing each other. There are two steel frames at the rear of the car for luggage. When there is no luggage, people stand. Although the seats are not very comfortable, everyone can accept them very peacefully. Perhaps everyone thinks that this is a typical Thailand. If not, it would not be Thailand. Perhaps at home, passengers and drivers quarreled. The most comfortable thing to feel when I go to Thailand is that my ears are clean, especially when we travel freely. There are no complaints from the Chinese and the noise of calling friends who have not played.
We were the last passengers to get off the bus. This bus was really nice. It really took us to the gate of the hotel. After completing the formalities and entering the room, I was shocked. I thought the conditions were very ordinary, but I didn't think it was really good. The bed was very delicate and emotional. Even the floor of the toilet was beautifully mosaic. This is the hotel with the lowest accommodation cost in Thailand. It is very close to the beach. Opposite it is Hyatt, a five-star hotel, or Pattaya, a hot tourist city. It is really a bit overjoyed.
Since we only planned to stay in Pattaya for one night, we put down our luggage and immediately left the door. At that time, it was considered that although Pattaya was a tourist attraction, there must be a large number of people, and we were not interested in its special transvestite performance, so we only arranged for one day.
This is my third visit to Pattaya. I feel good about myself and am duty-bound to be a guide. When I arrived at the beach, I found that it was not the same as before. The streets and environment were so strange. After I took the map and asked people, I realized that I had never been to the place where I was now.
Pattaya is a city with several beaches open to the public alone. I lived in different places when I came here the first two times, but this time I really arrived in downtown Pattaya, so I felt completely unable to find the north.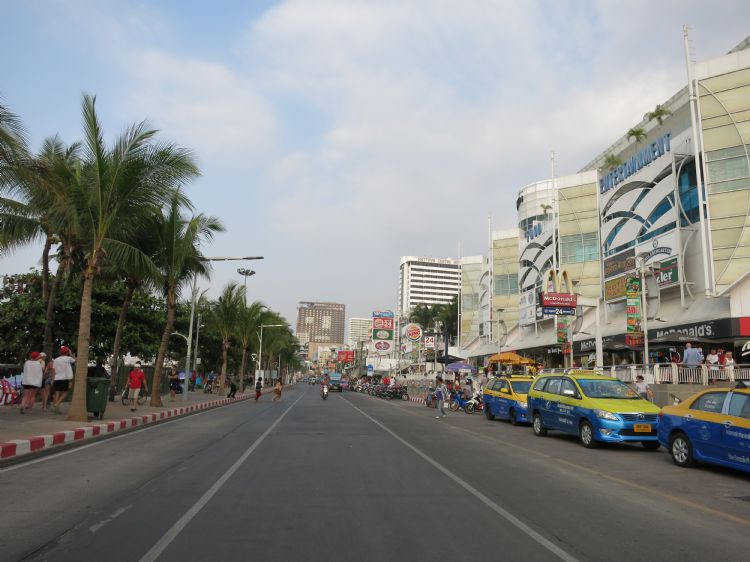 Chinese New Year greetings.
At high tide, the beach in this section is very narrow.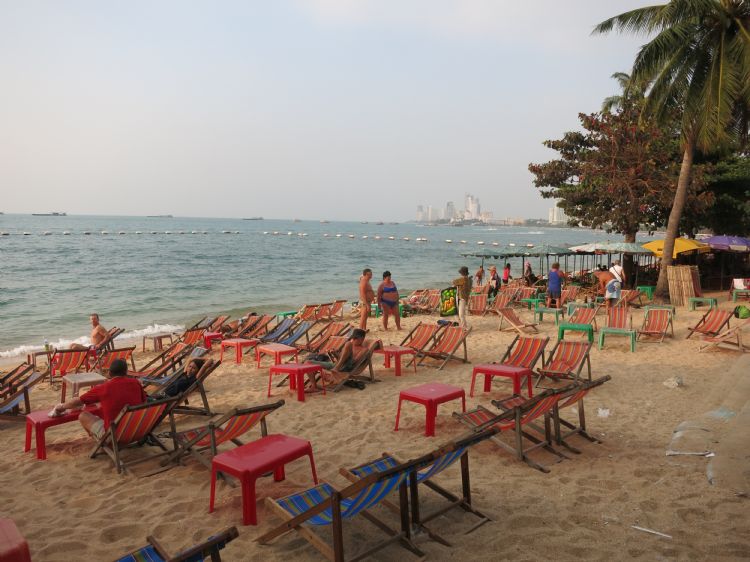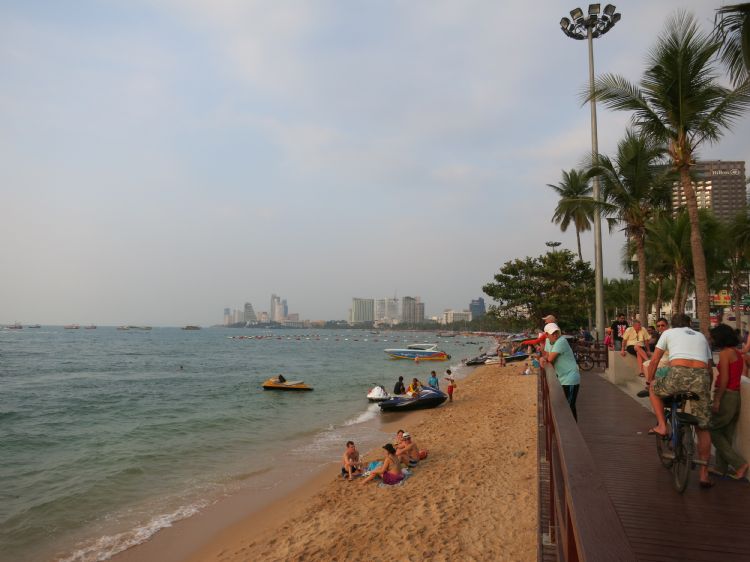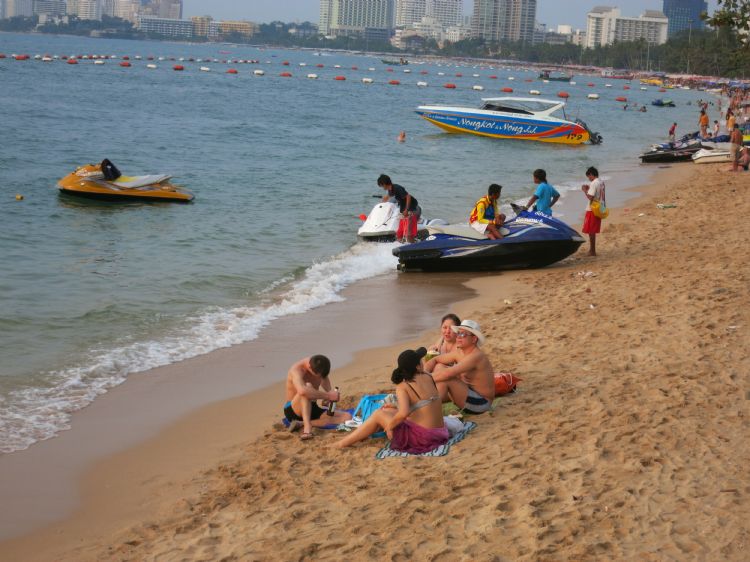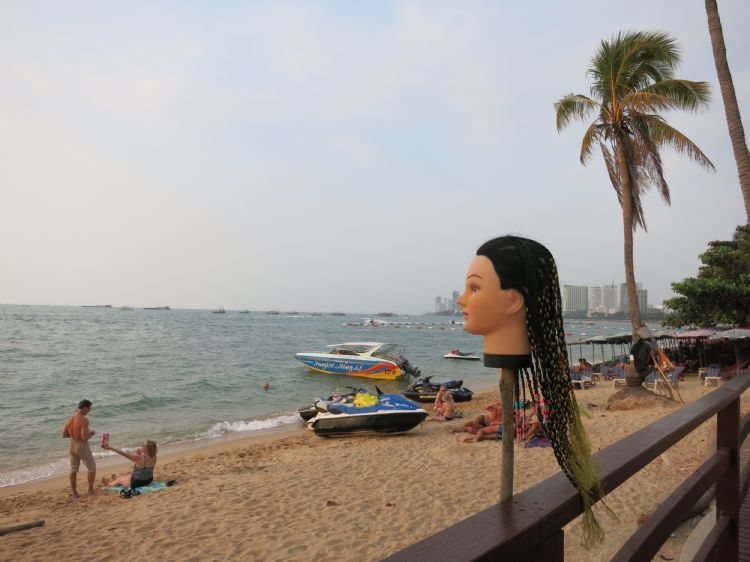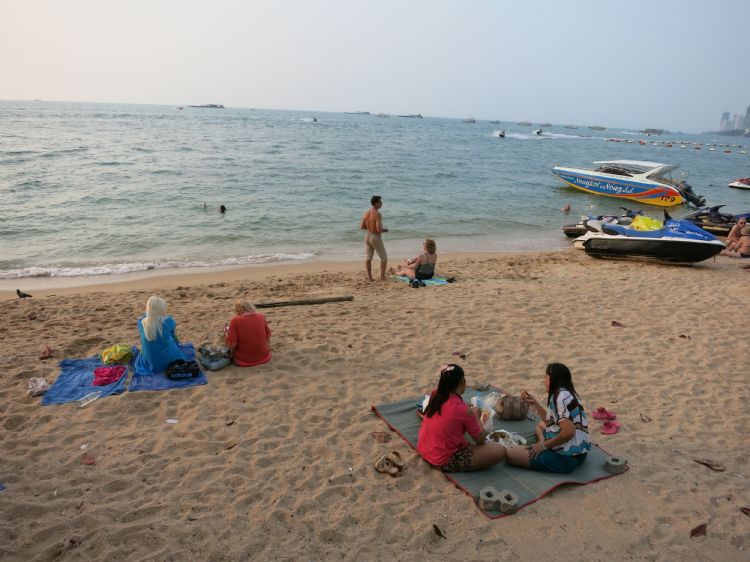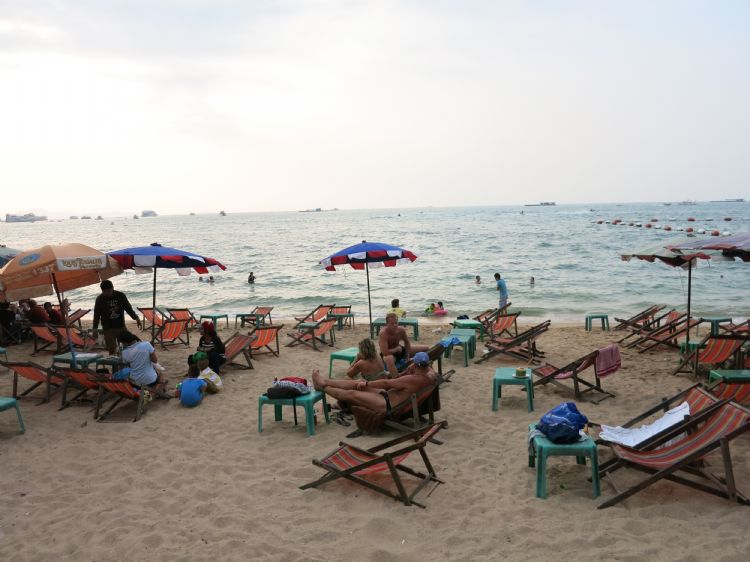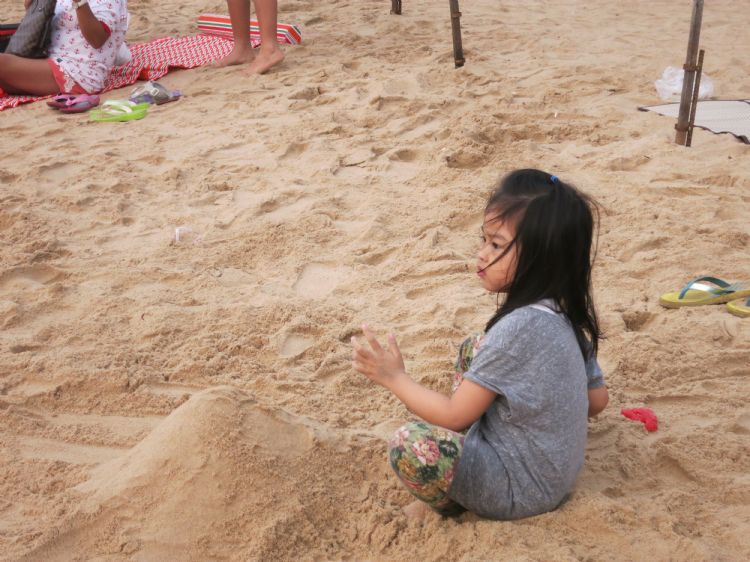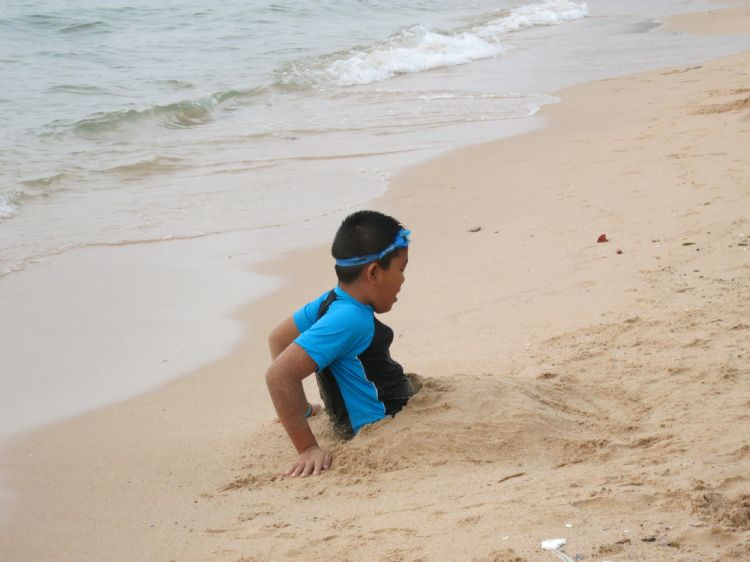 It was less than six o'clock and the stall was closed.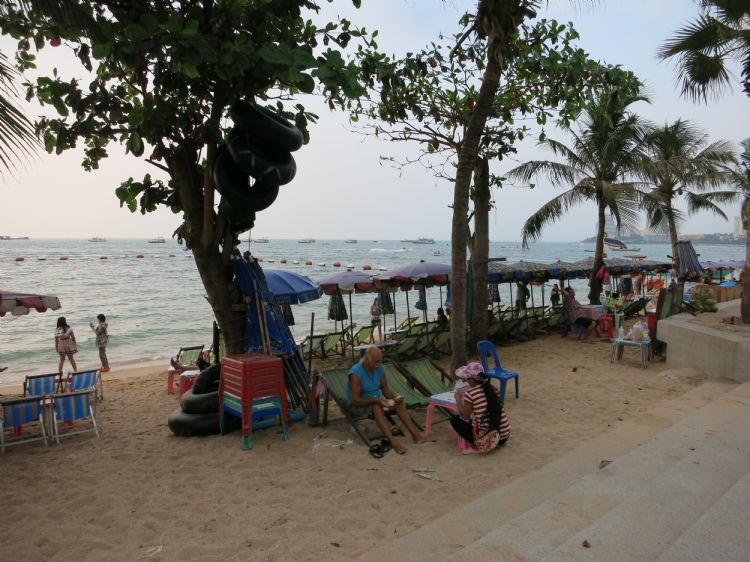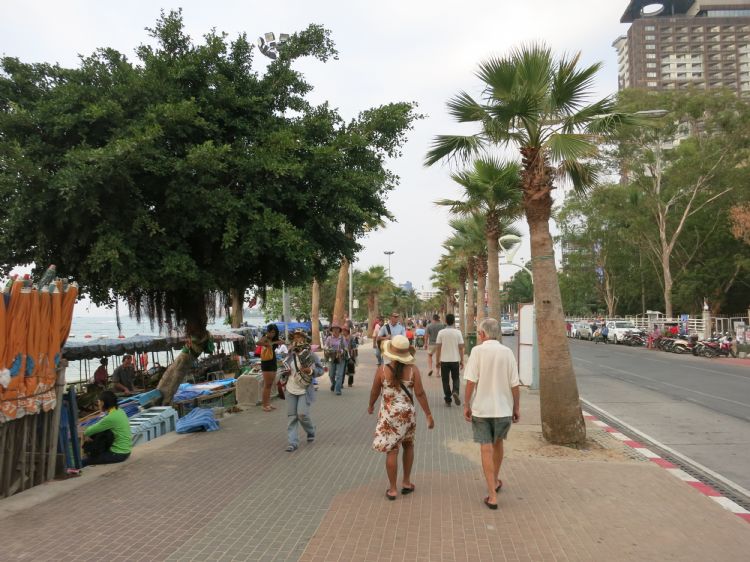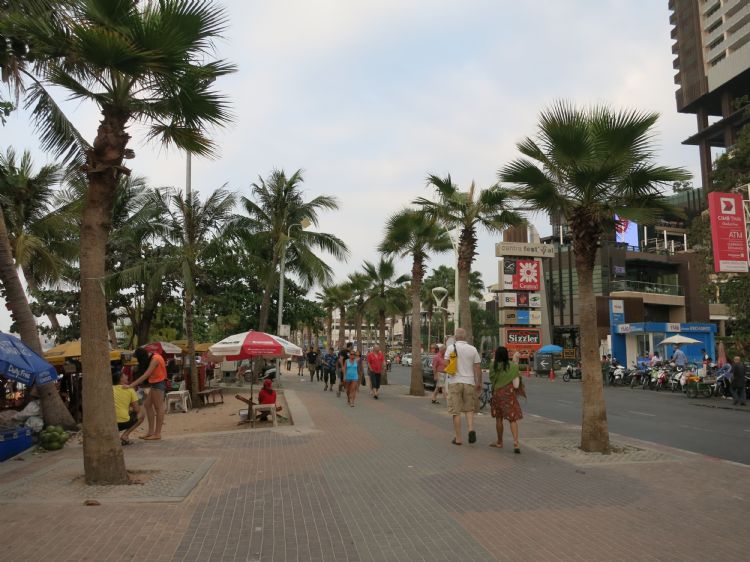 When I arrived in Pattaya, I began to feel on vacation. Without history and culture to see, I began to pay attention to the people around me. We found that there are many such matches on Pattaya's seaside. There must be a young Thai woman beside a very old Western man, and those Thai women are really not good-looking. It is estimated that such matching is temporary. Later, it was very common to come to Sumi Island and Phuket Island.
A little alarmist, think Thai girls are very poor. Not all what people can accompany foreigners either. They must be girls who are very good at English. Is that why they study English hard? Too bad. My husband is different from what I think. He thinks foreigners are quite compensated. These Thai beauties look uncomfortable.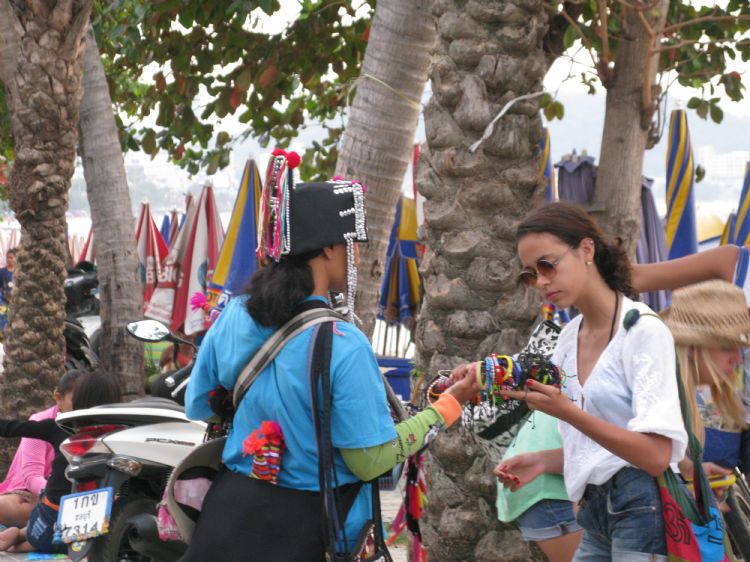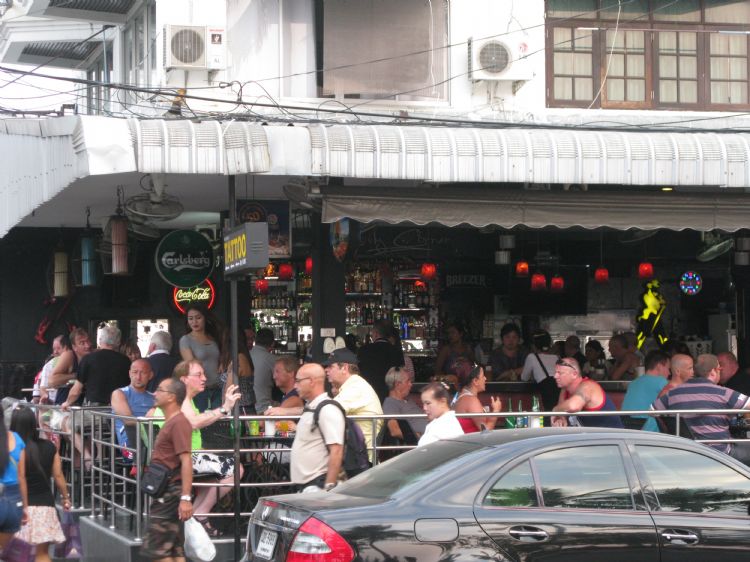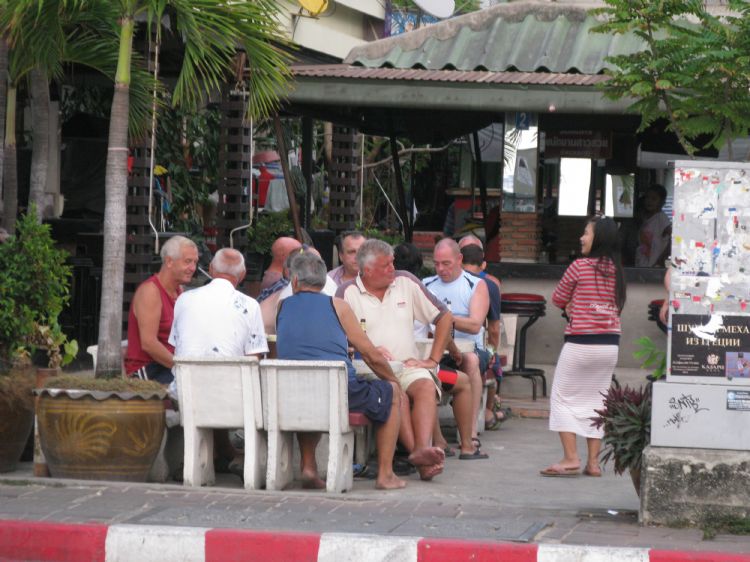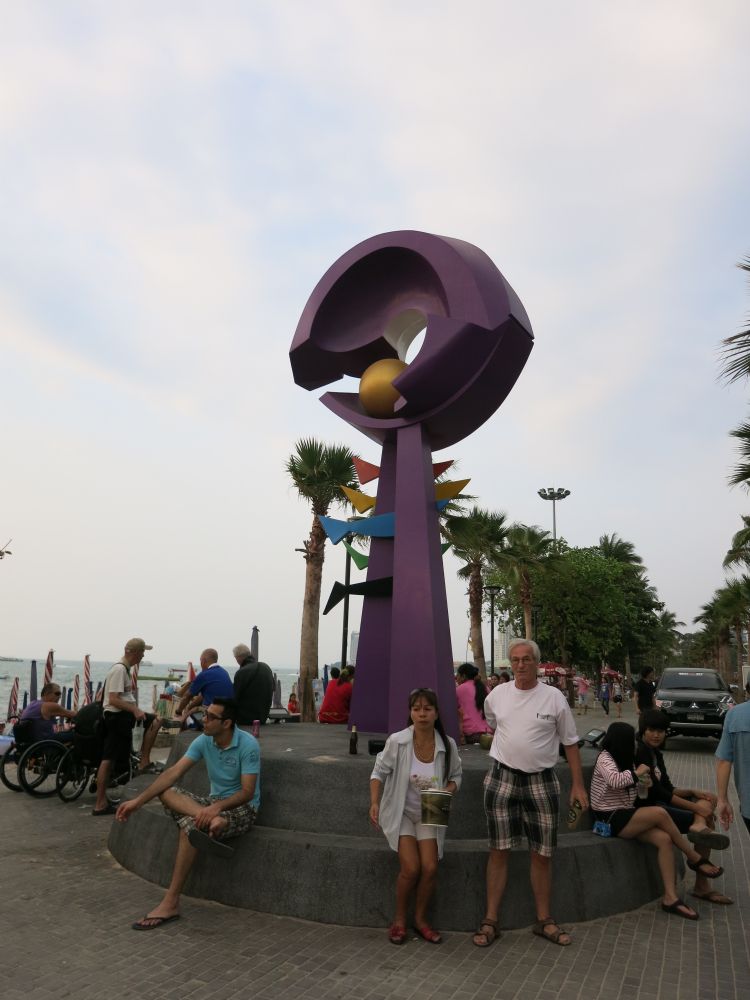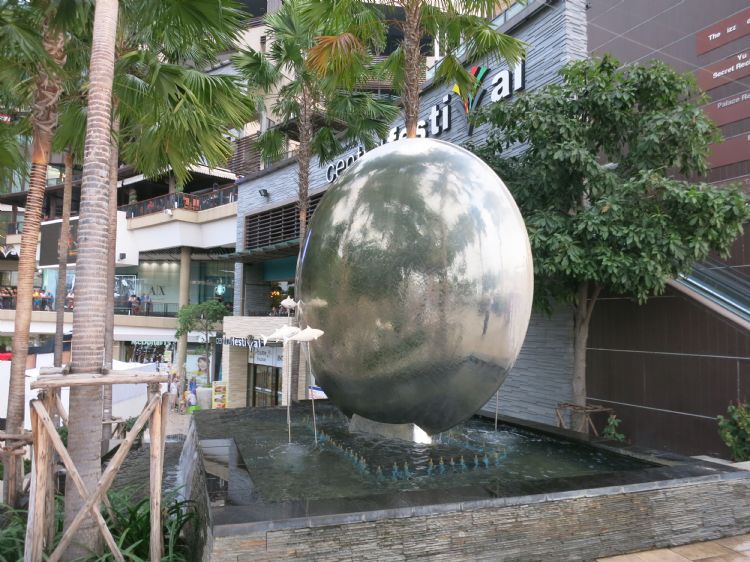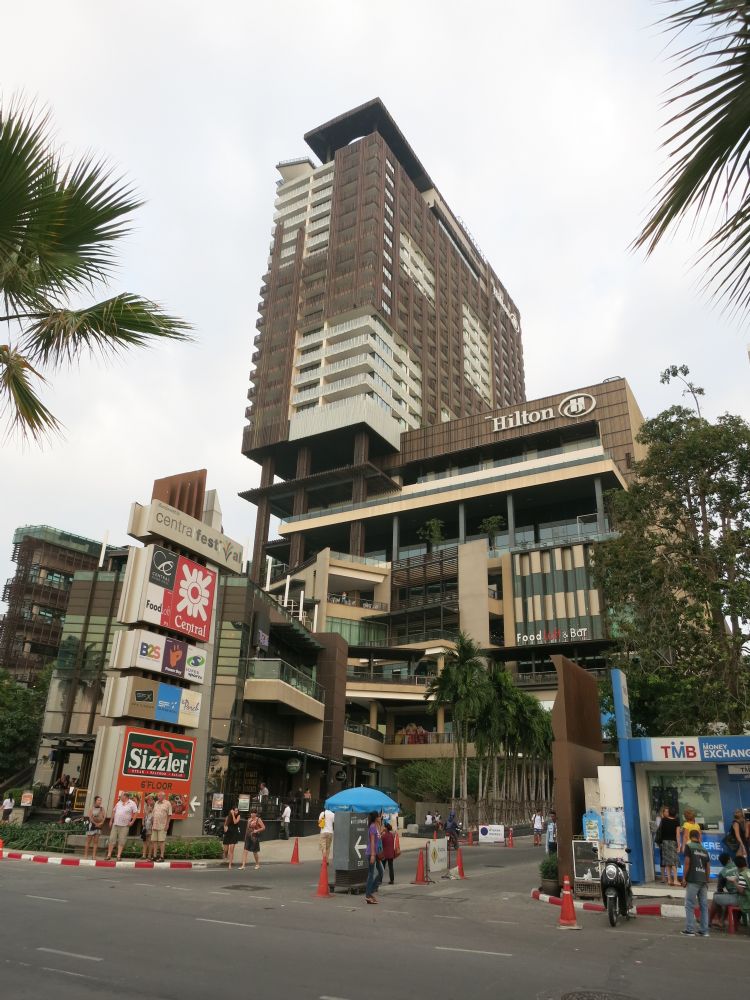 Hilton Hotel is quite unique. We decided to follow the escalator to take a panoramic view of Pattaya Beach.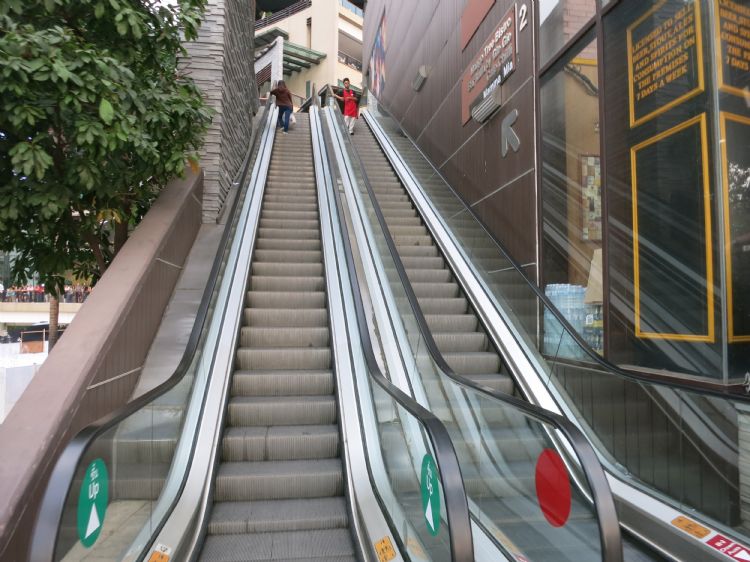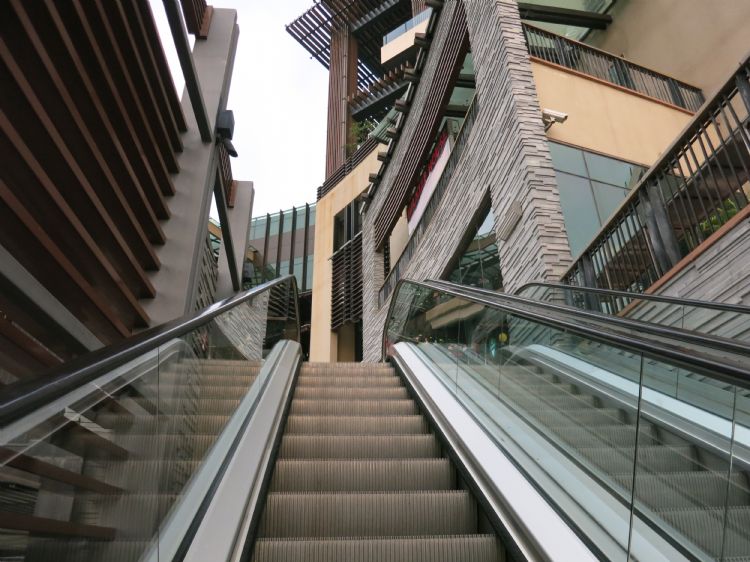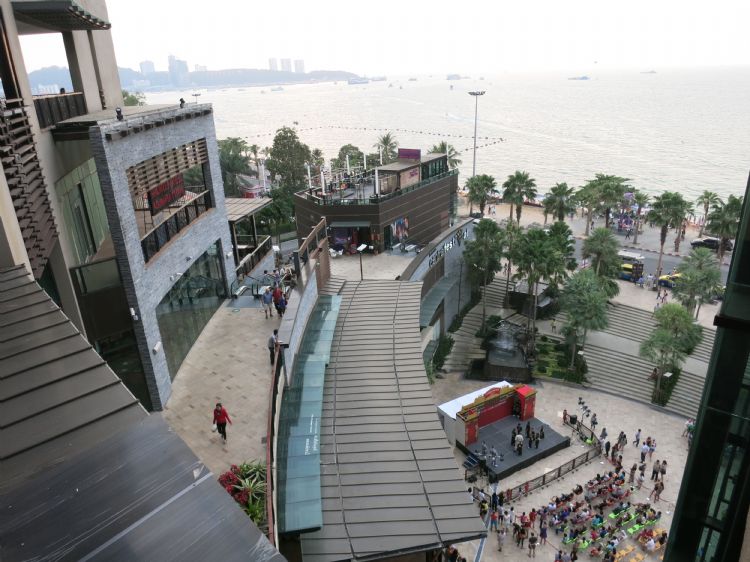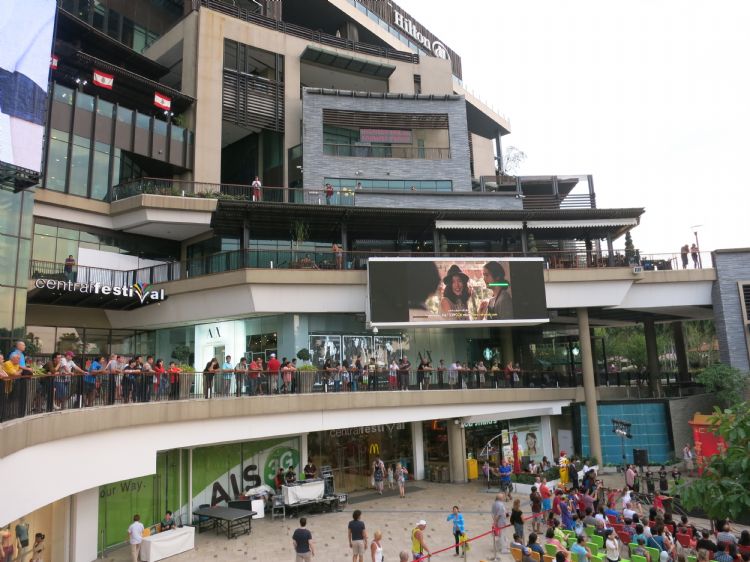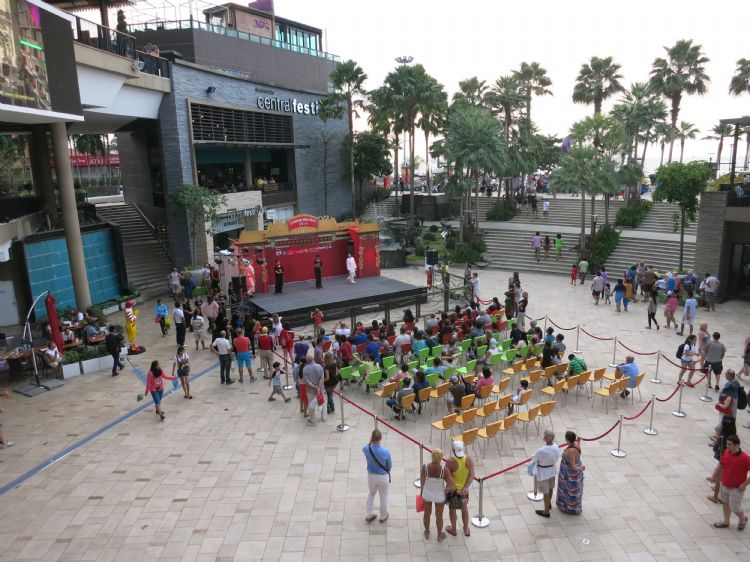 There is a show in the front square of Hilton Hotel. A closer look shows Chinese martial arts.
If you don't become a four-sided Buddha in Bangkok, you can replace it here. These are two cartoons at the gate of Pattaya Police Station, which are quite humane.
I found this open-air barbecue stall on the north side of Hilton Hotel. I was overjoyed at the price. There were at least 12 roasted shrimps on a plate of 200B. 150B of roasted fish weighing 2 kg and 150B of roasted pork ribs with at least 6 ribs; Dongyang Gongtang 120B, Thai Cold Cuisine 80B. The barbecue here tastes very good and the price is also cheap. There are a lot of people, but we still have to wait.
After dinner, we went to the beach again. There are few people on the beach, the tide has receded, and the beach is much wider. Walking barefoot on the beach, the sea breeze blows across my face, which is very pleasant. This is a little man made up of Thai boys. It was already midnight, and the streets of Pattaya were still busy and bustling. This is the charm of tourist resorts.