I was looking forward to taking a boat trip to the Chao Phraya River at night, but I was moved by the suggestion of Chinese-American Thai in the Lucky Buddha Temple in the morning. Twelve years of New Year's Eve were spent in Angkor's night market. Last year's New Year's Eve was spent in Chiwang, Nepal, and never in a foreign Chinatown. Therefore, we decided to go to Bangkok's Chinatown to see the excitement.
After returning to the hotel from the Grand Palace and the Sleeping Buddha Temple, I rested until 6: 30 p.m. And ate a bowl of Thai rice noodles at a roadside stall. This Thai rice flour is different from the Thai soup flour and fried flour that I used to eat. It uses hot hairtail balls and beef juice to pour directly on the cold rice flour. Diners can accompany the pickled cabbage and fresh vegetables prepared on the table according to their own preferences. The taste is especially good. There are cowpeas in fresh vegetables. It is my first time to eat cowpeas raw. It is very delicious. There are mint leaves, and I don't know the others.
Speaking of this street snack, I would also like to praise the Thai people. No one worries about food safety in seemingly crude street food stalls, including tour operators. It is so hot in Thailand that I don't know that they rely on what to keep them fresh. The quality of the ingredients is even more impossible to say. The fish balls are real and taste really good. The price is especially reasonable, 40B. After eating something at the bottom, we took a TU-TU car to Chinatown and agreed on a price of 200B.
Bangkok's Chinatown is really not small, with several streets. It was really lively. Businessmen put stalls and tables and chairs on the street.
If I want to compare Kaoshan Road with Chinatown, I prefer Kaoshan Road, mainly because there are cars coming and going in Chinatown, which is especially inconvenient and always afraid of being hit. There is no such worry in Kaoshan Road. In the end, we returned to Kaoshan Road.
Soak in bars, do horses and kill chickens, another beautiful overseas New Year's Eve.
Tomorrow, the World Cultural Heritage-Big City.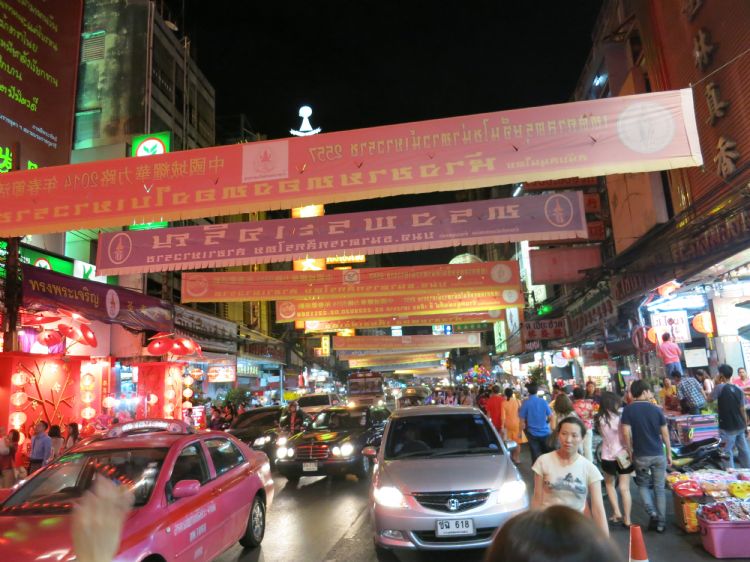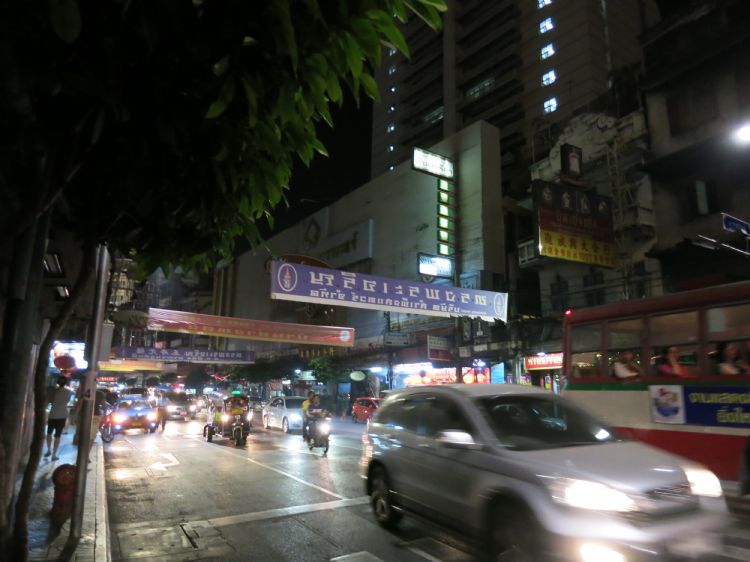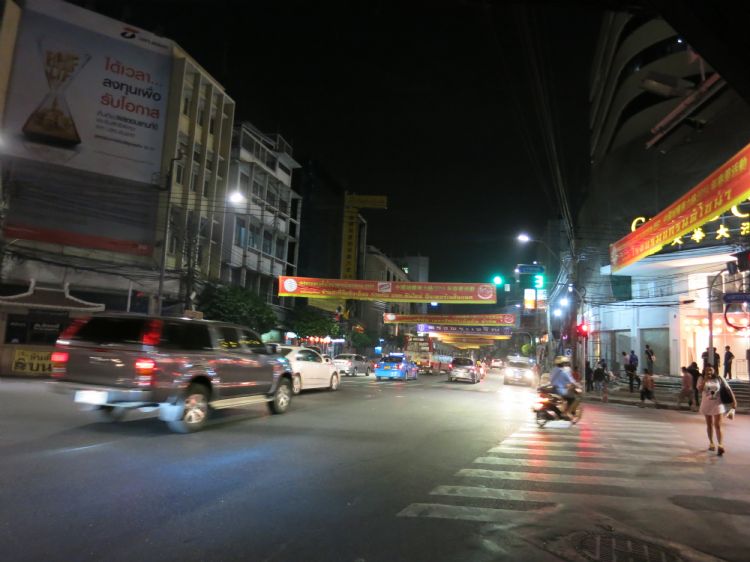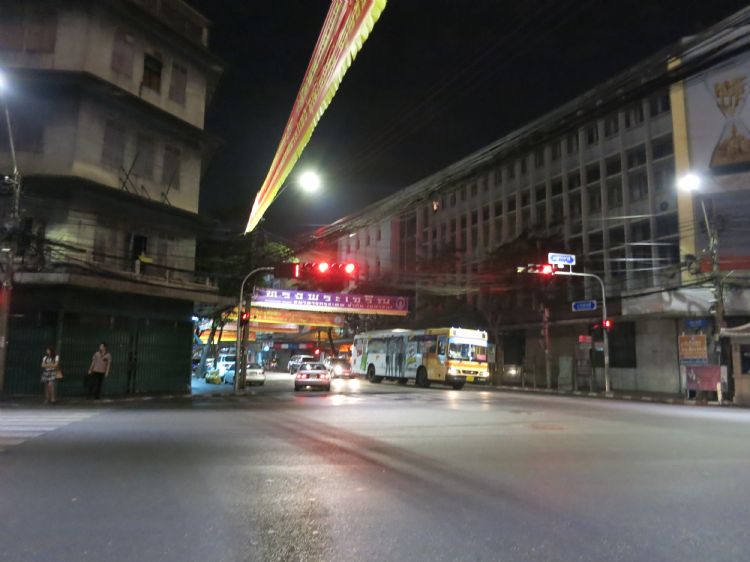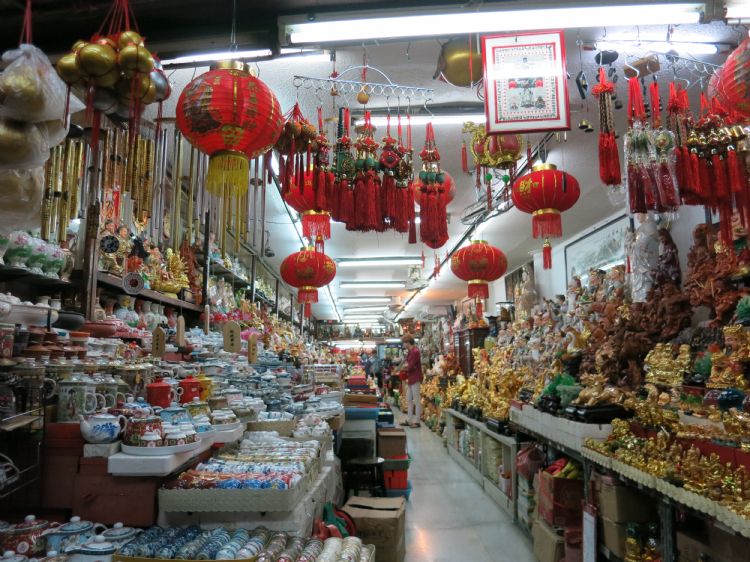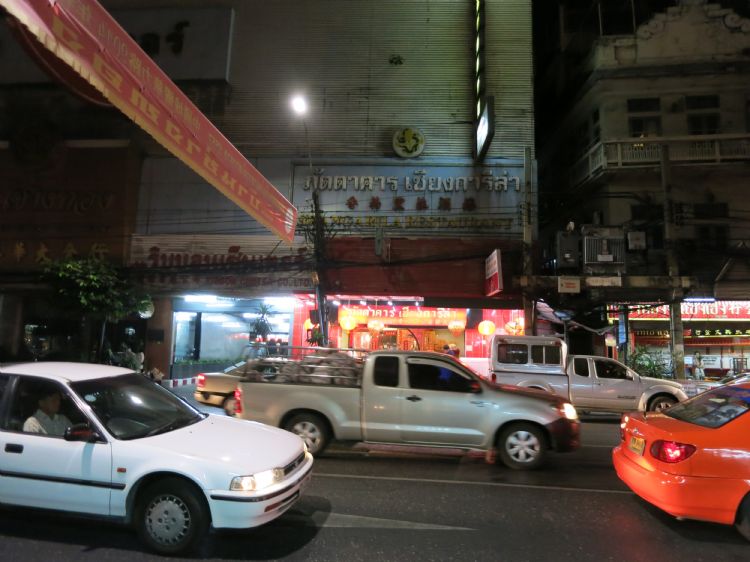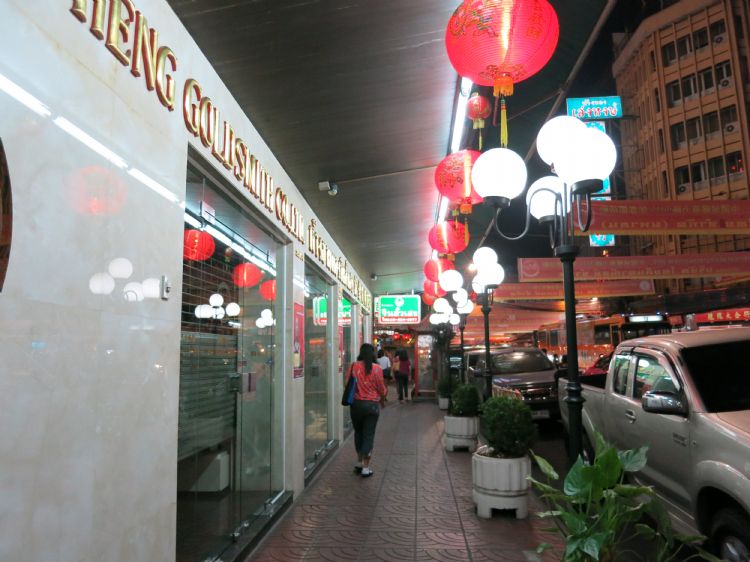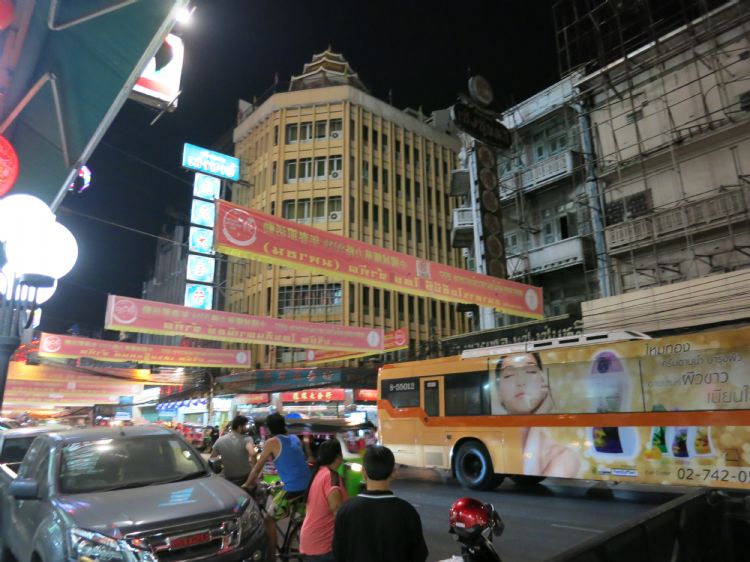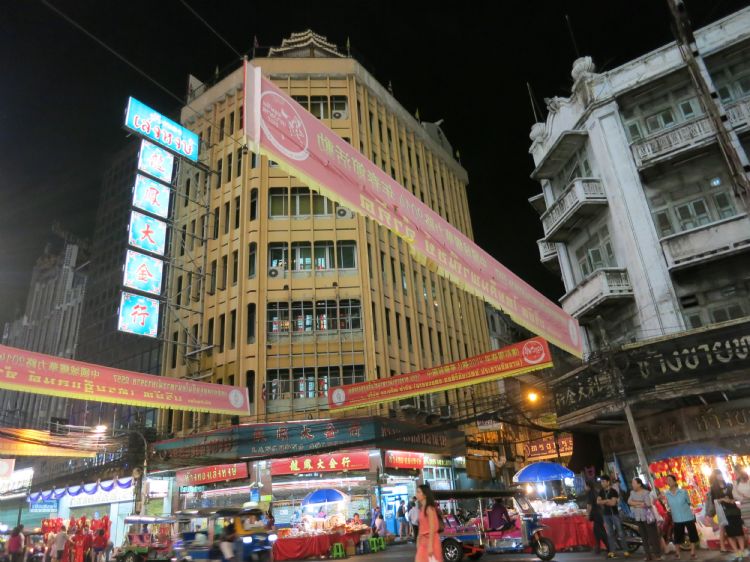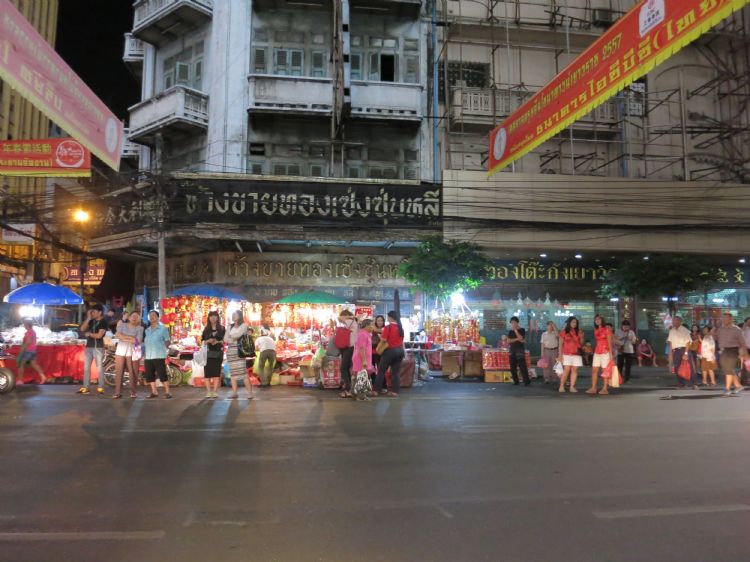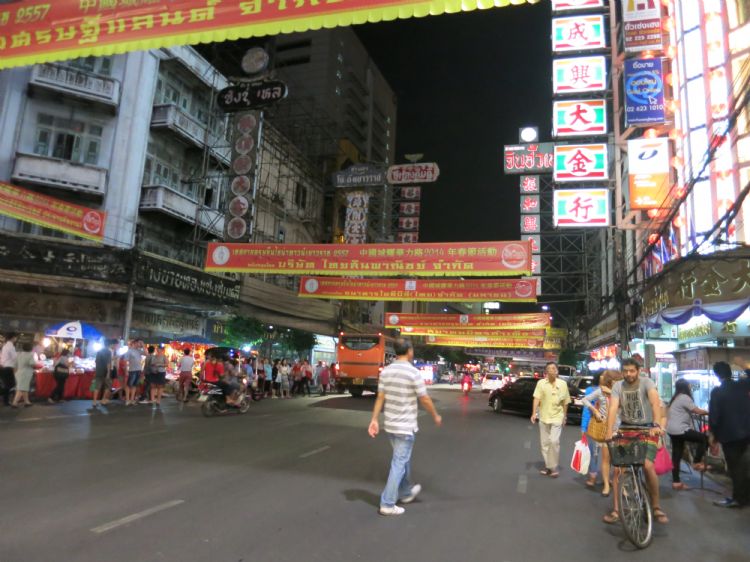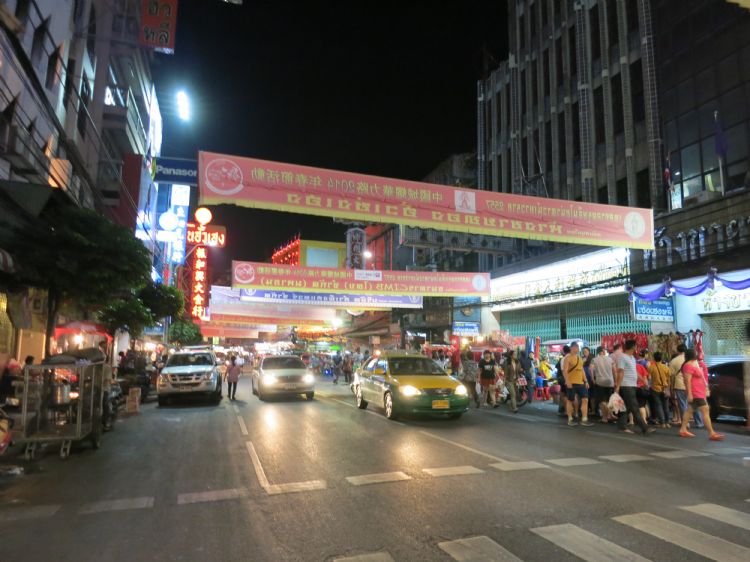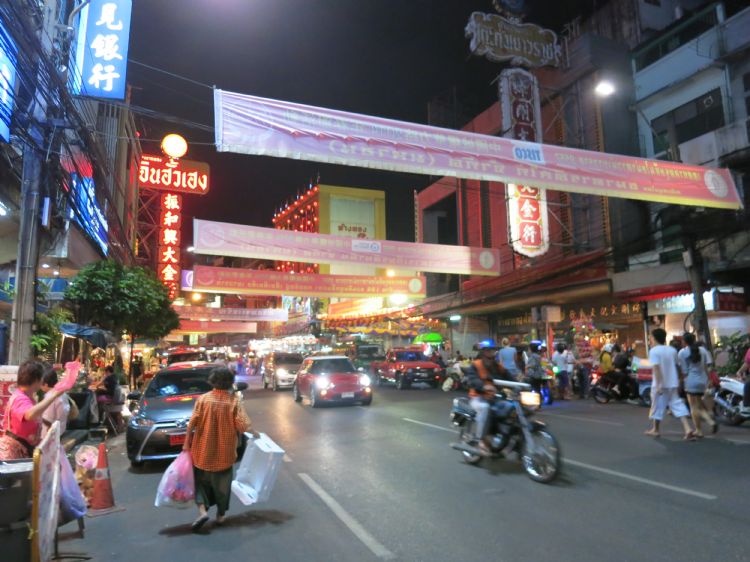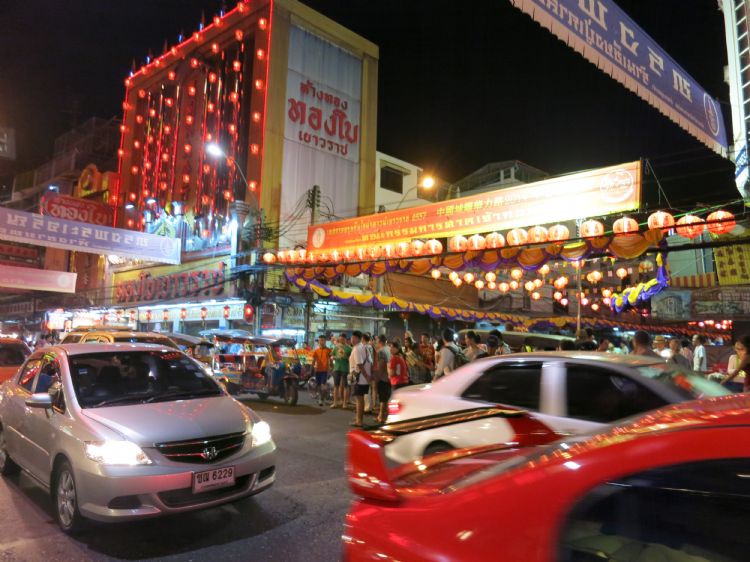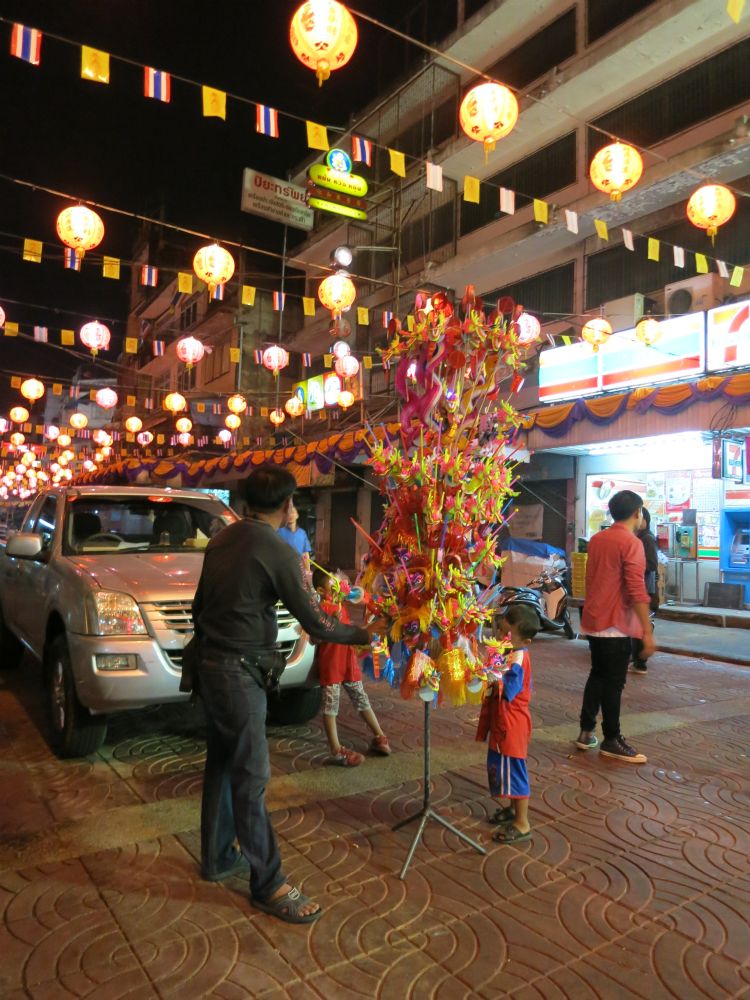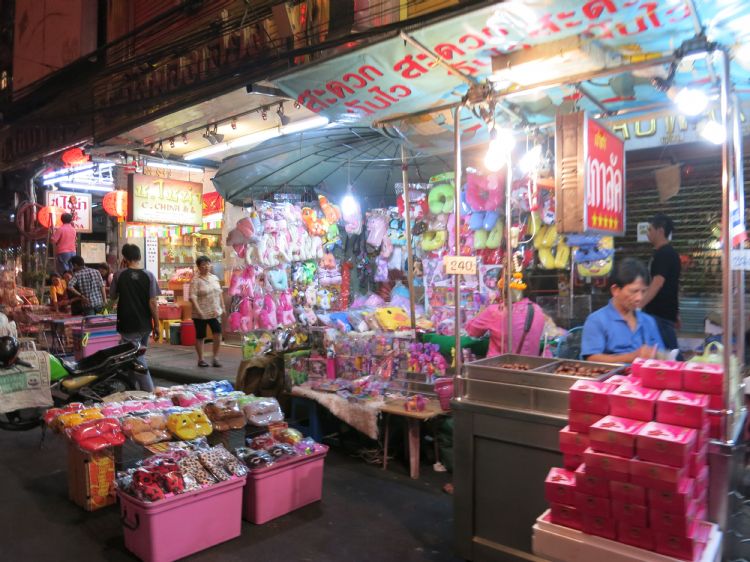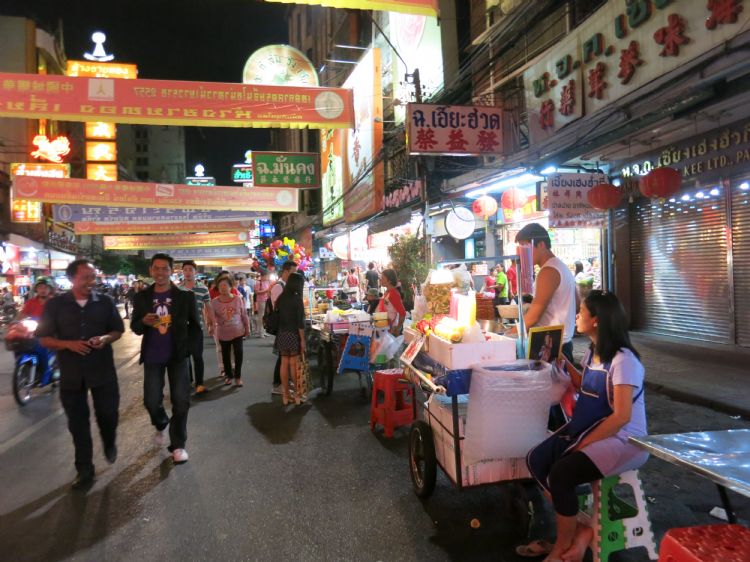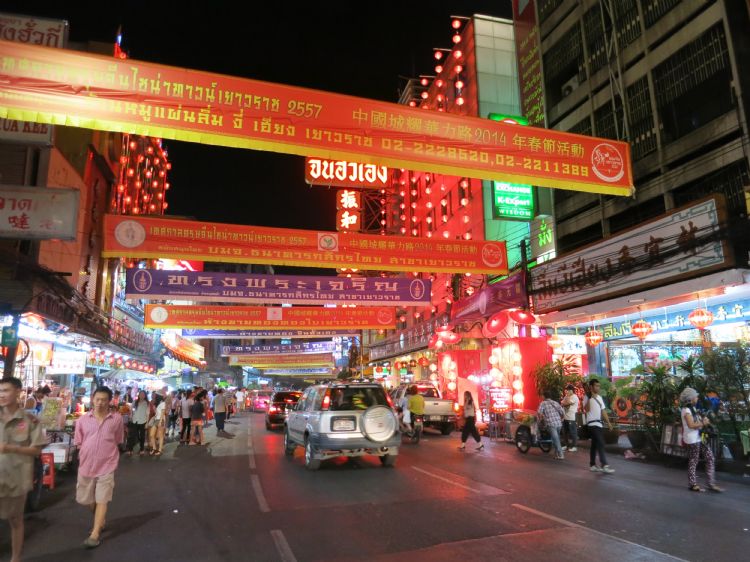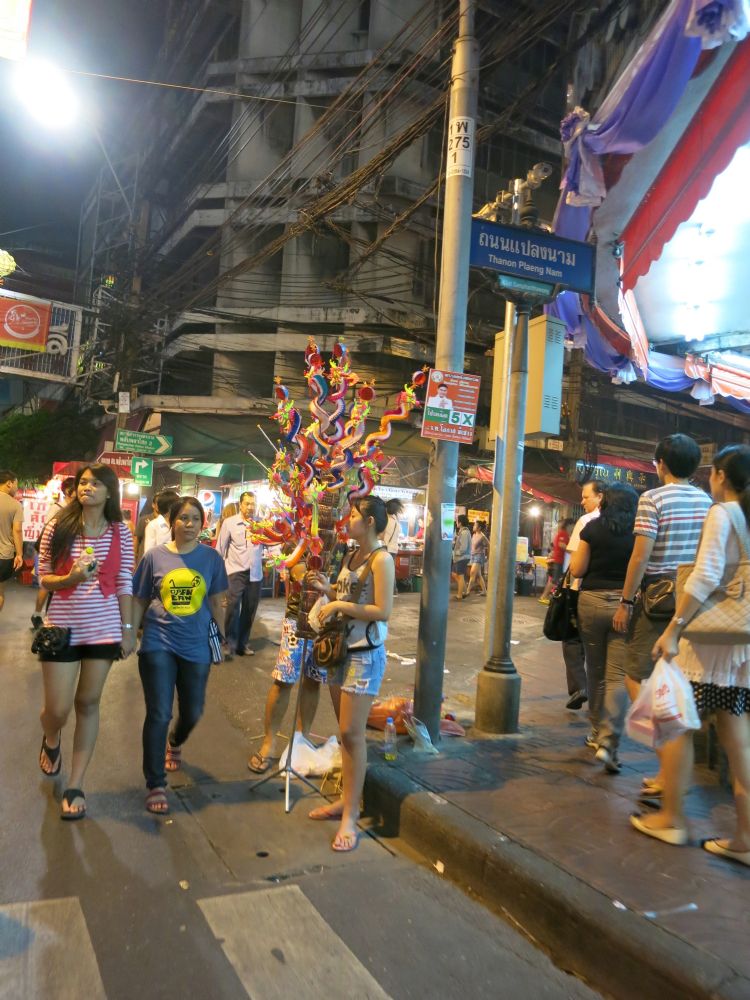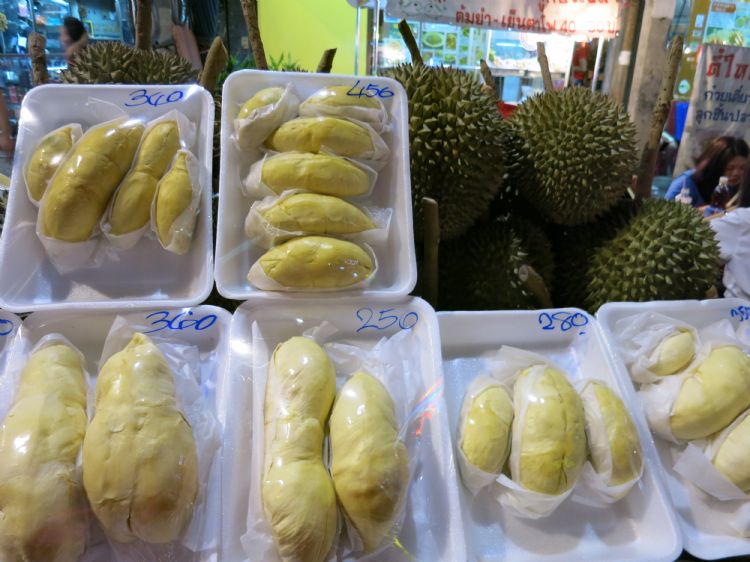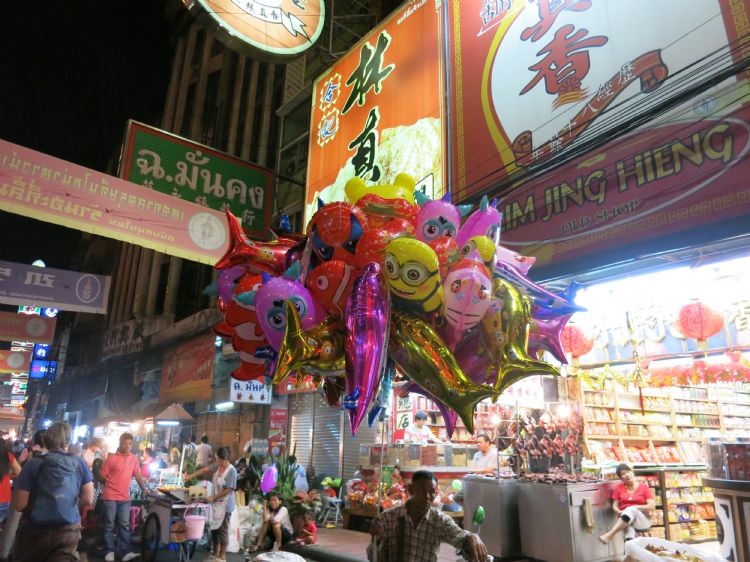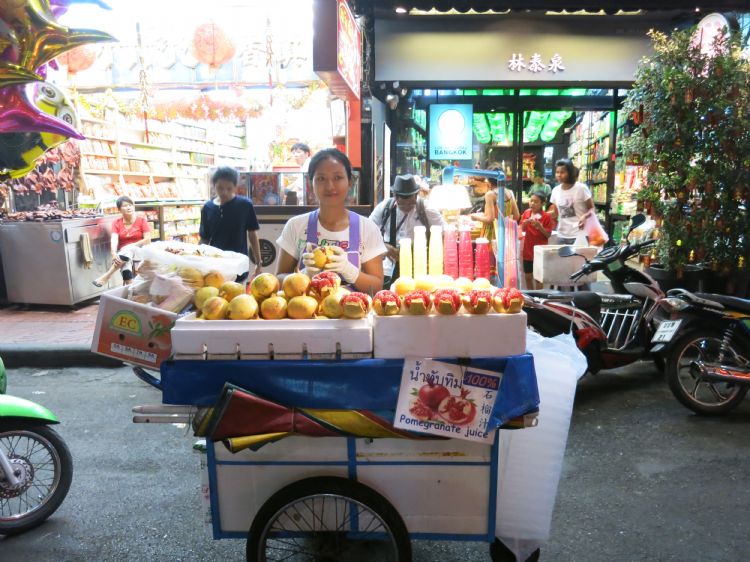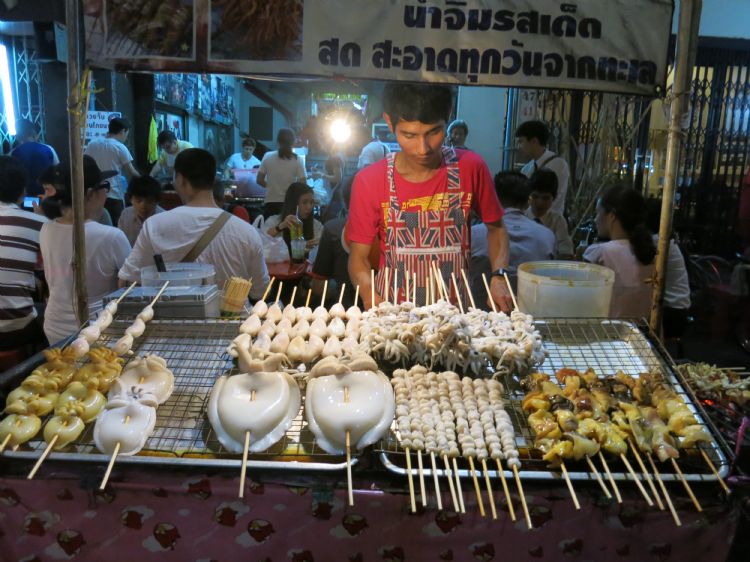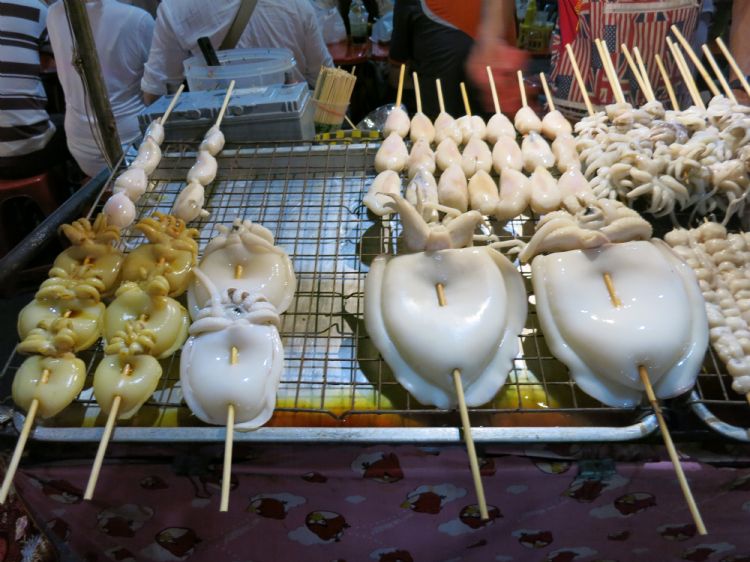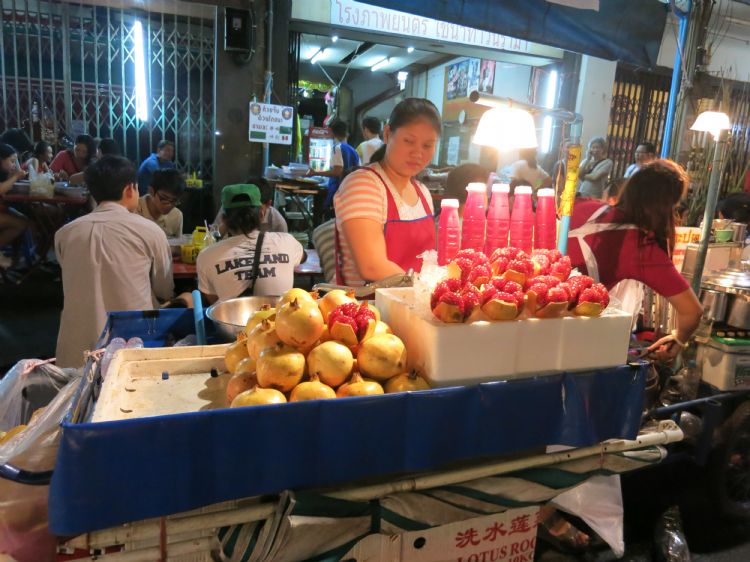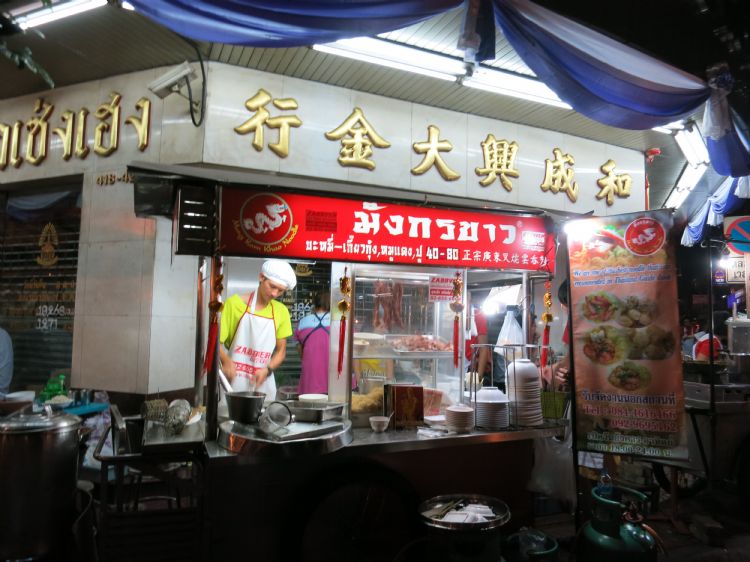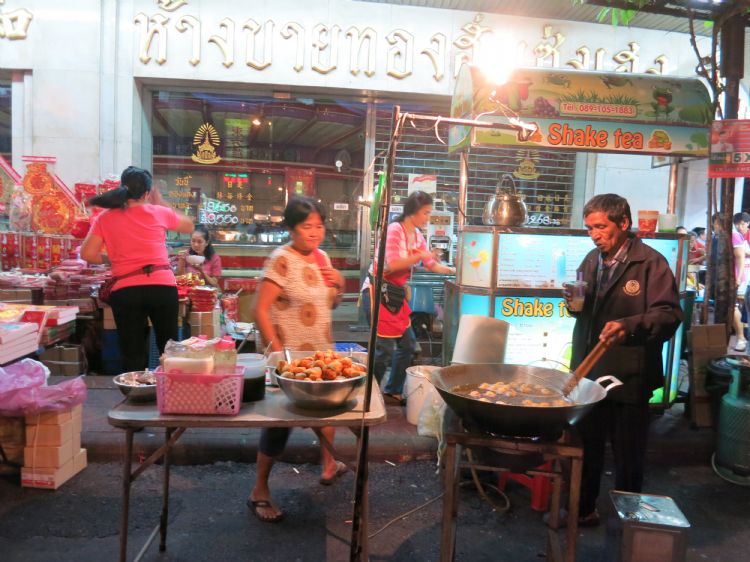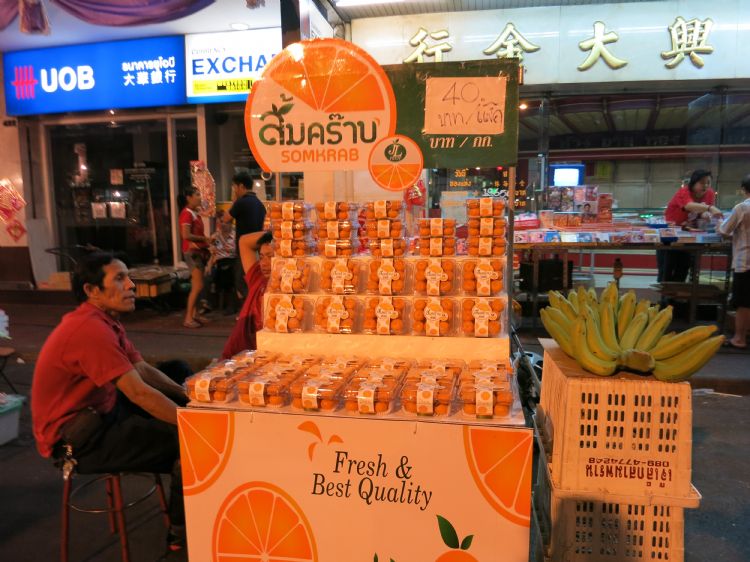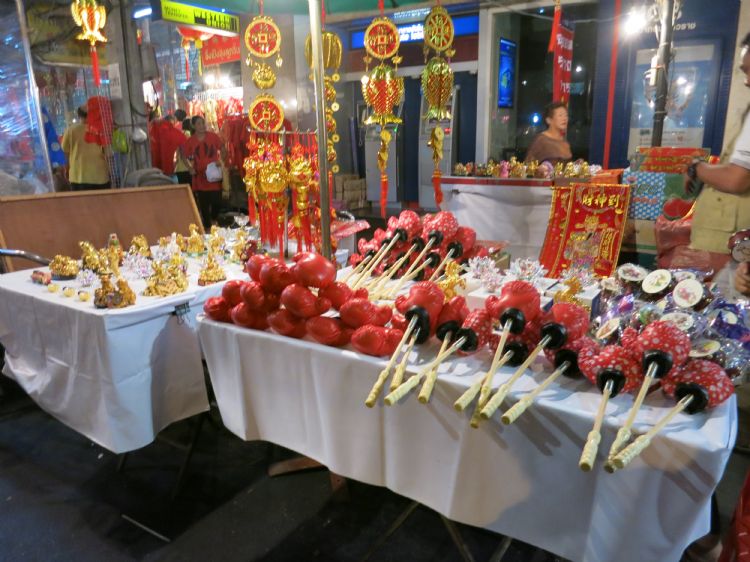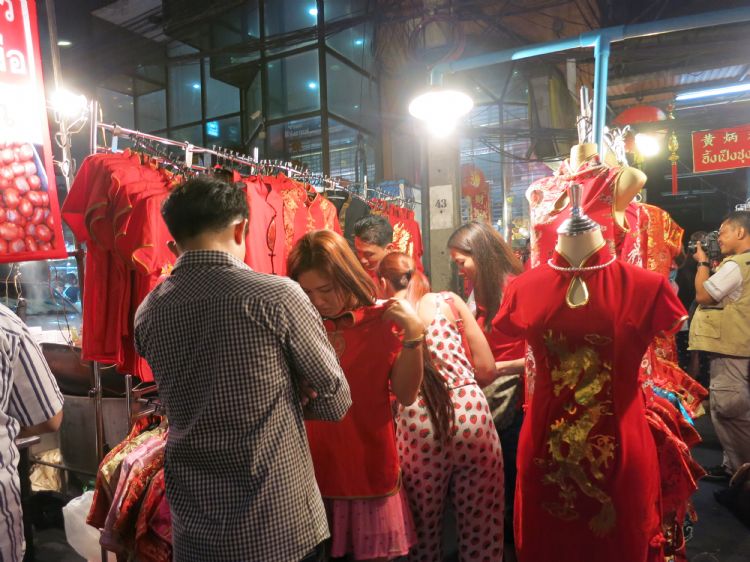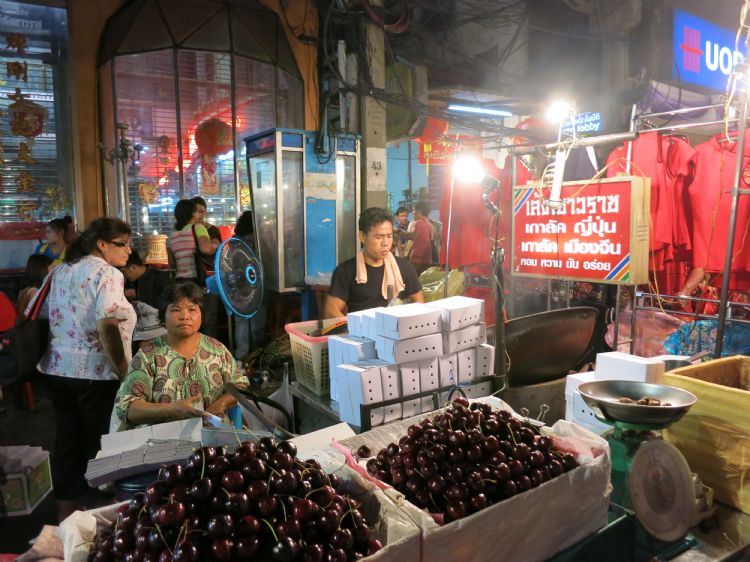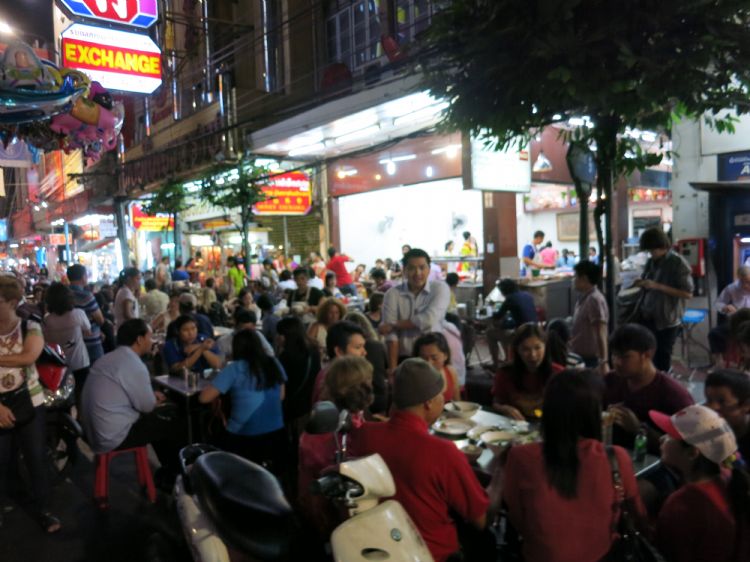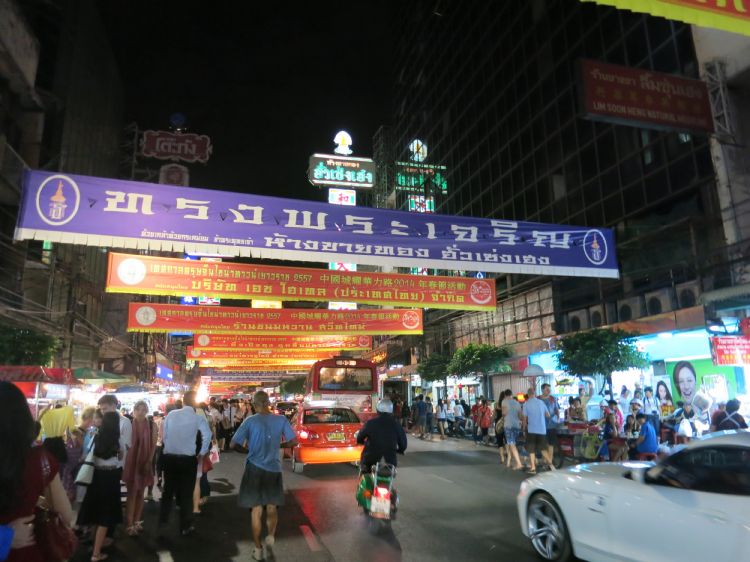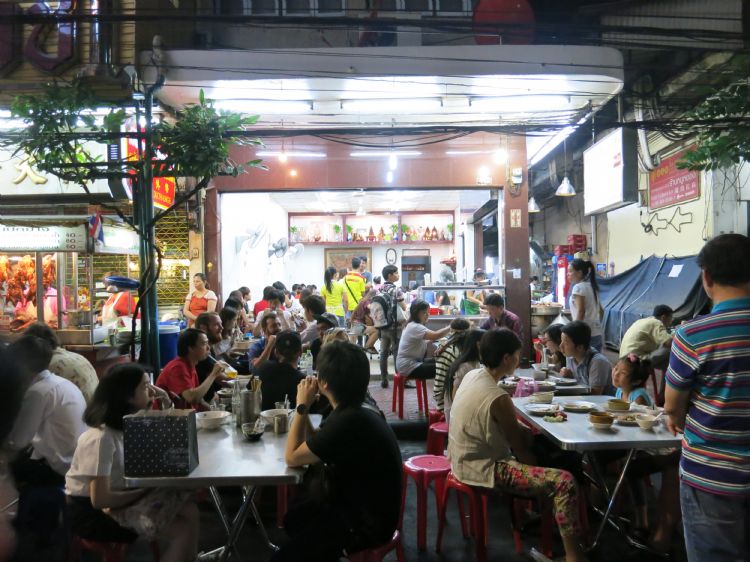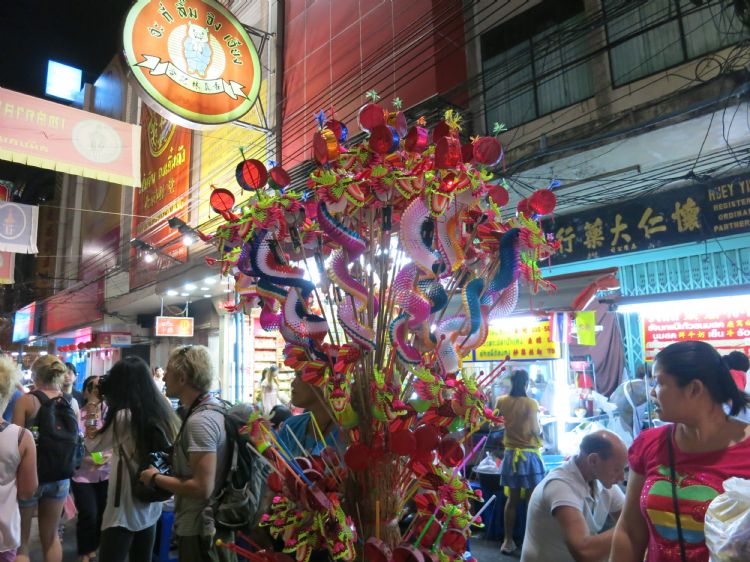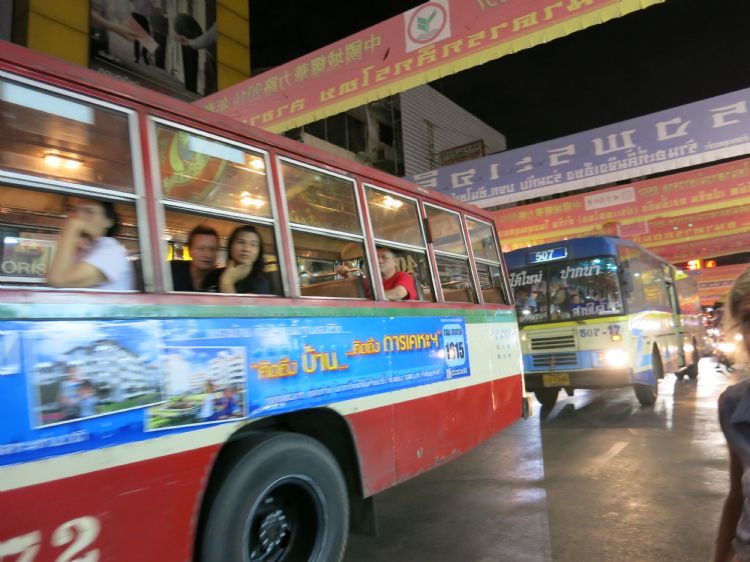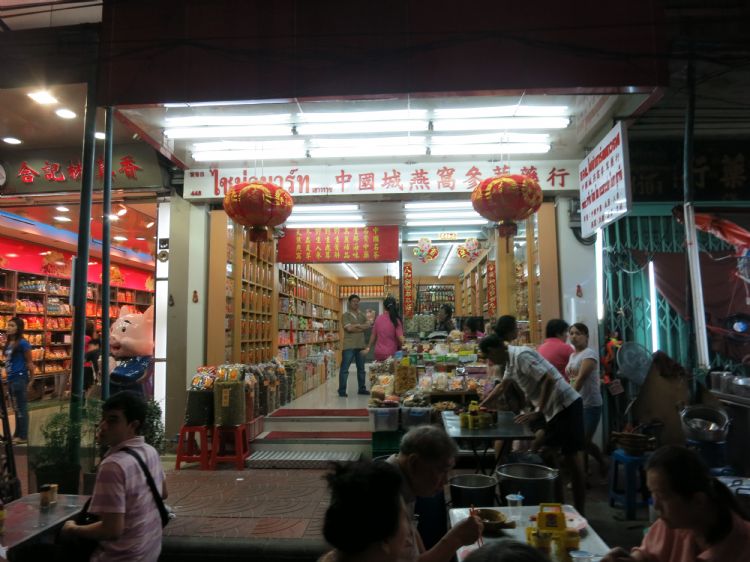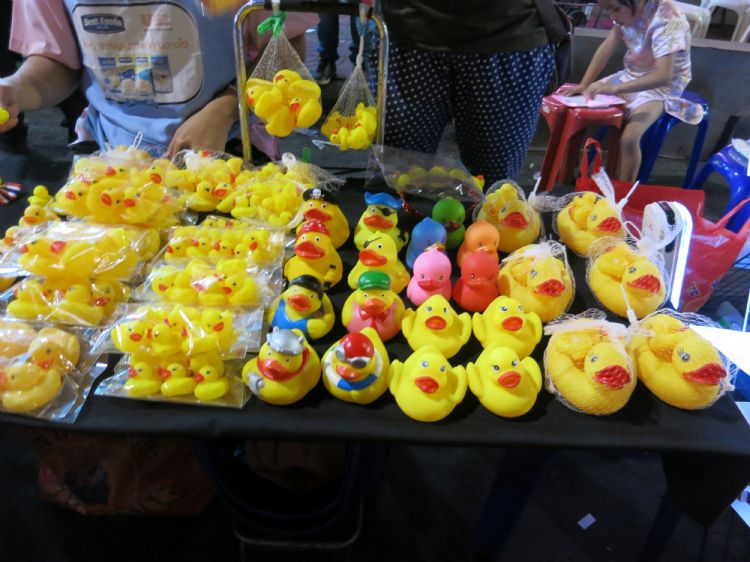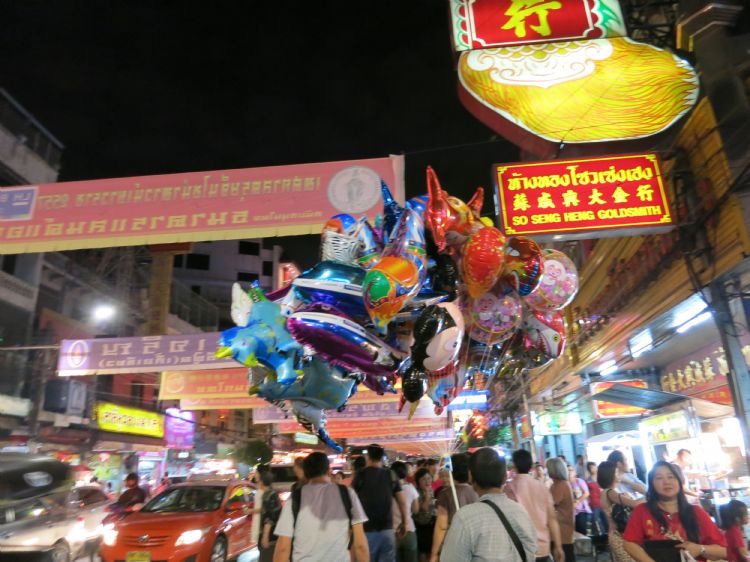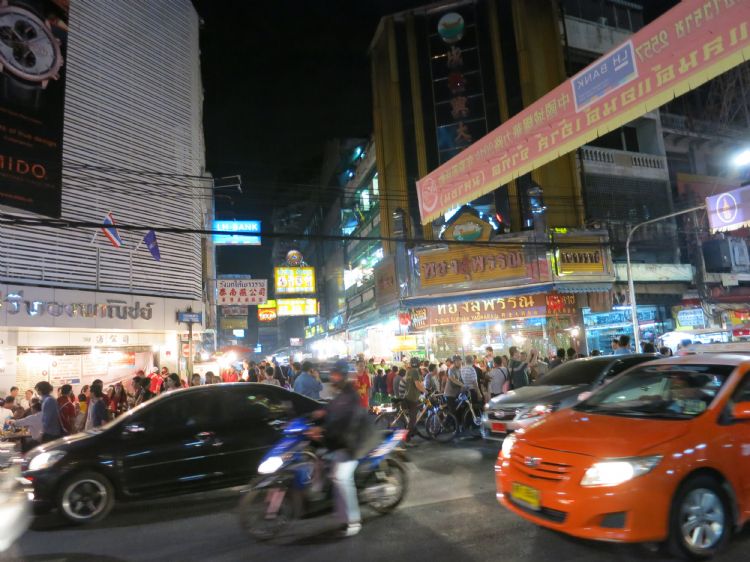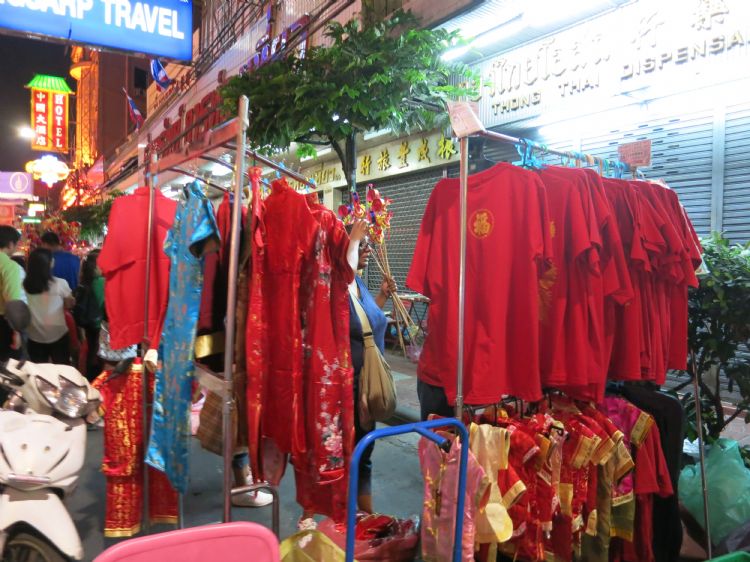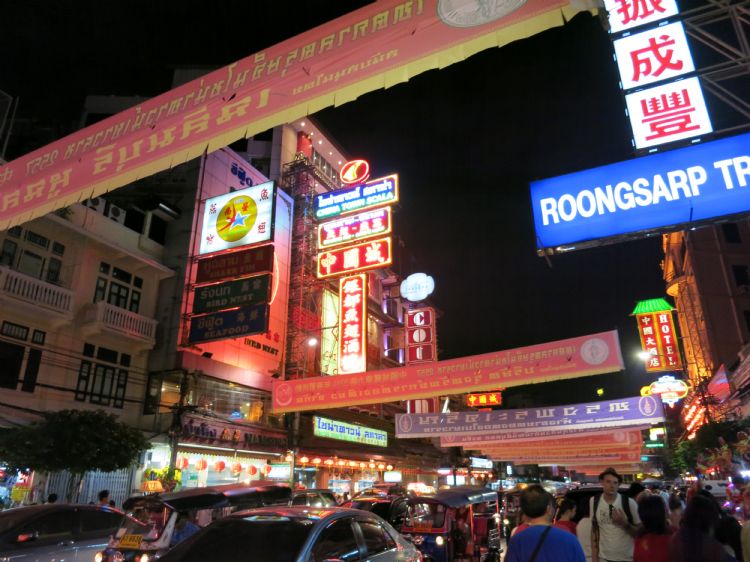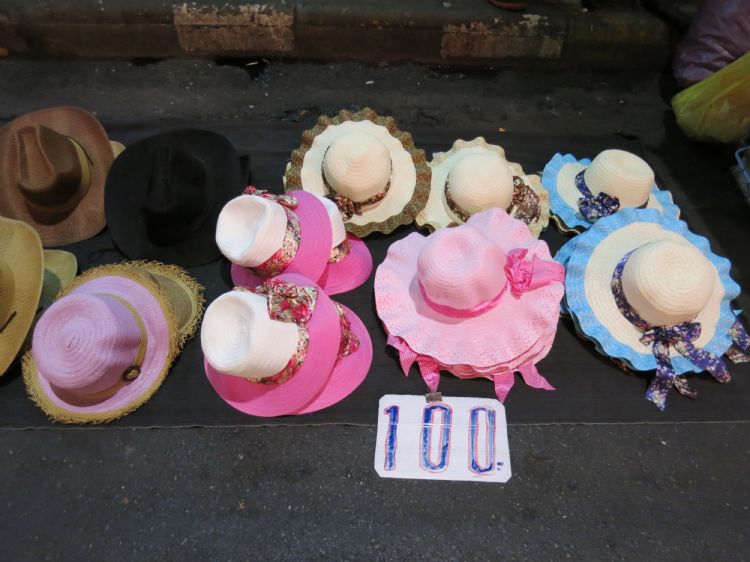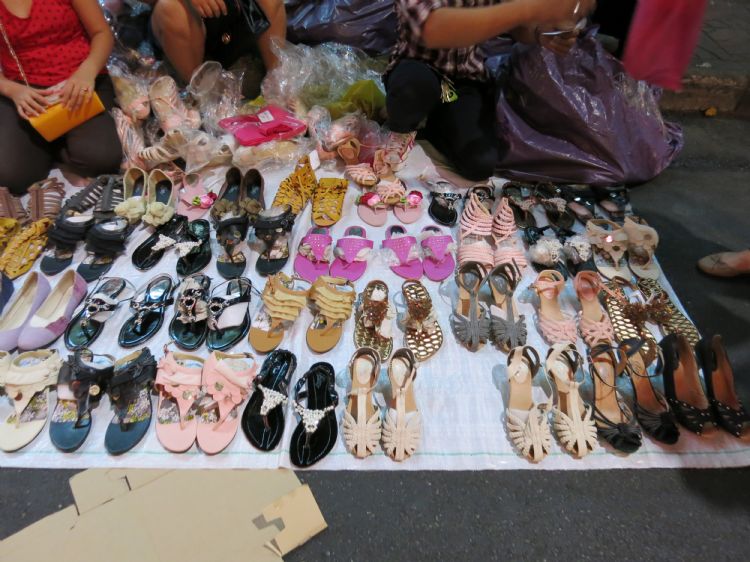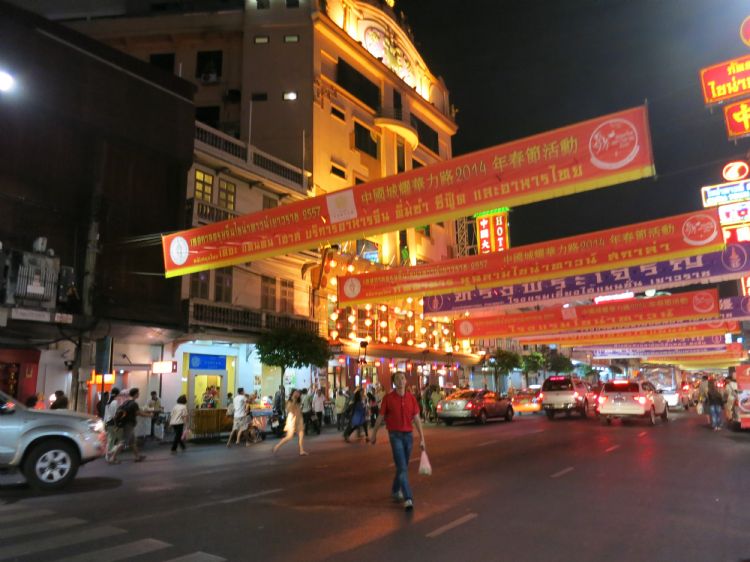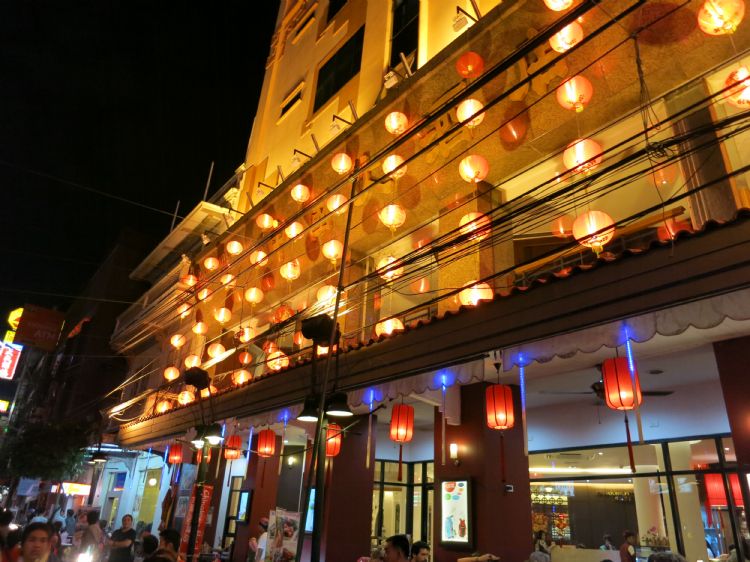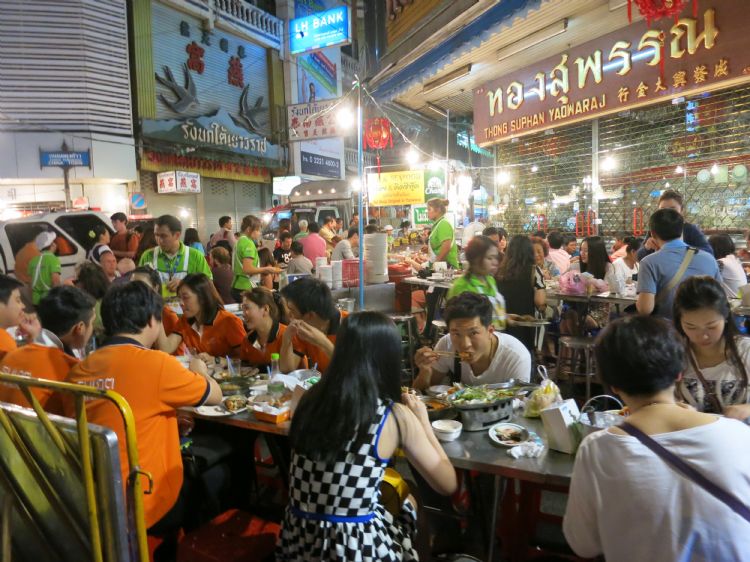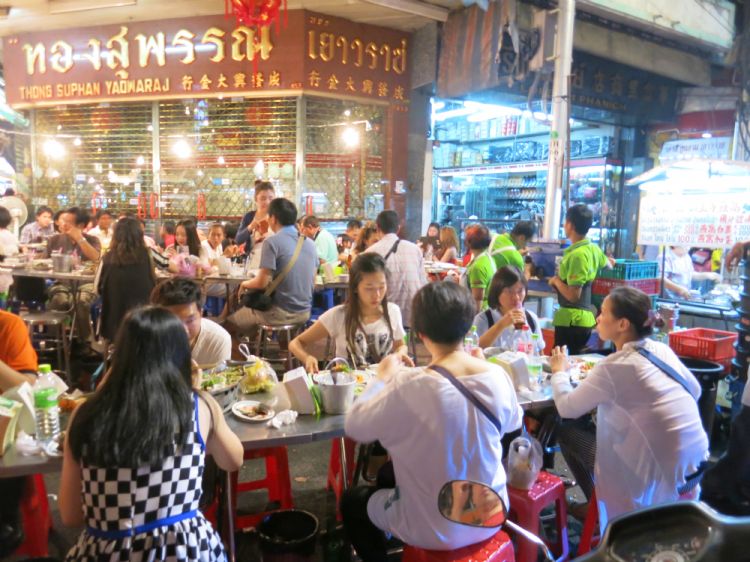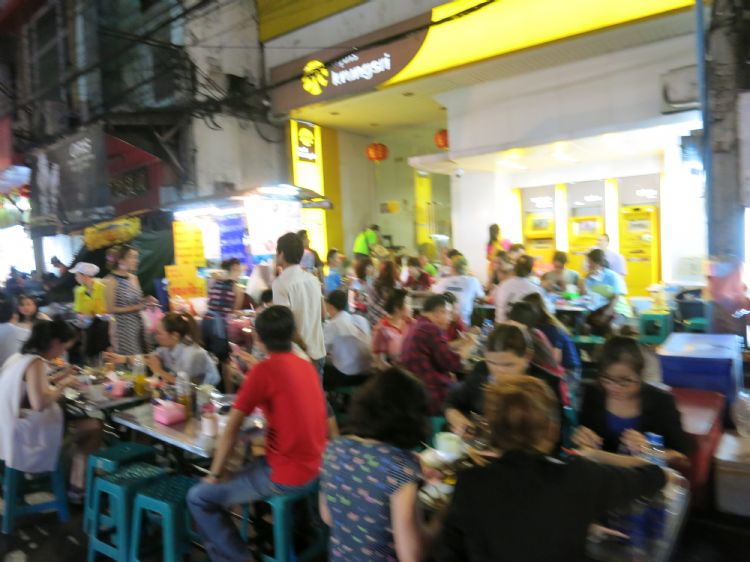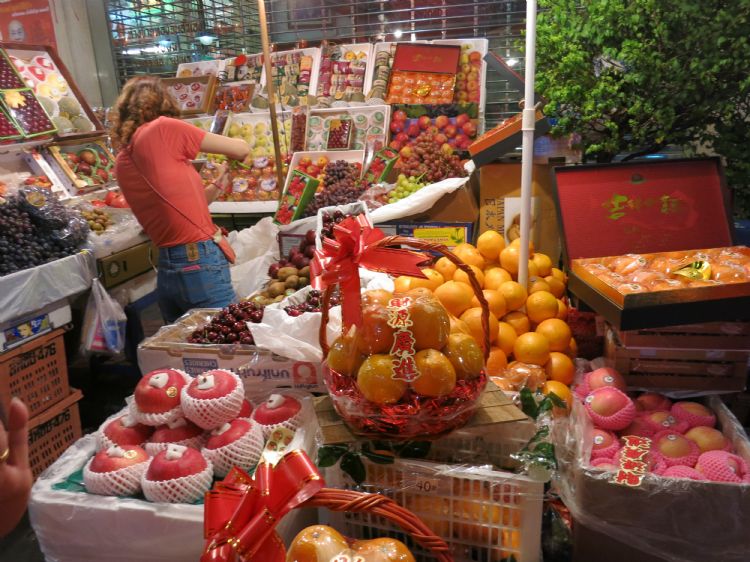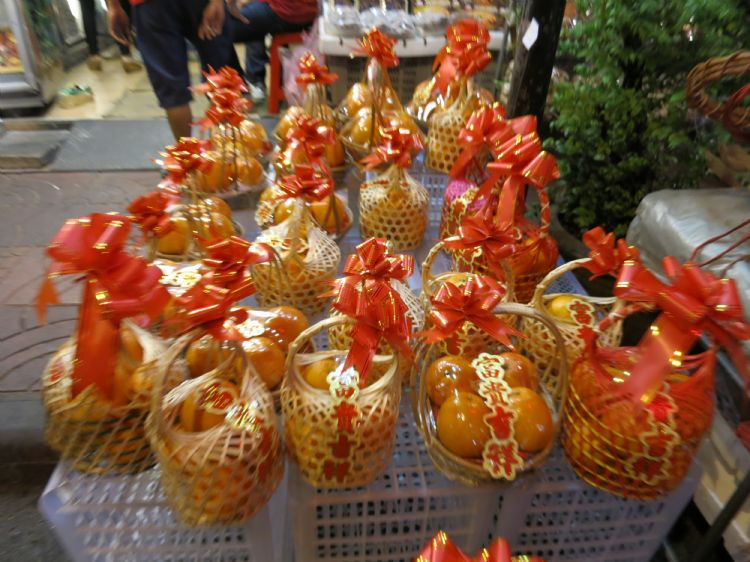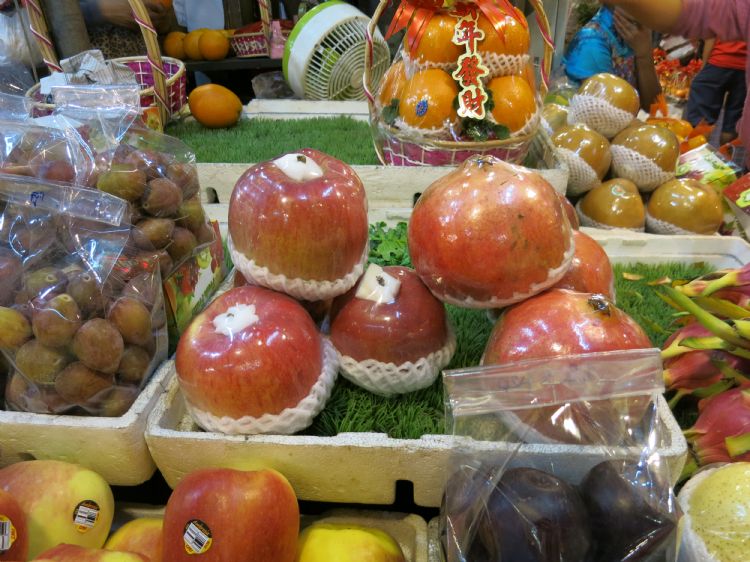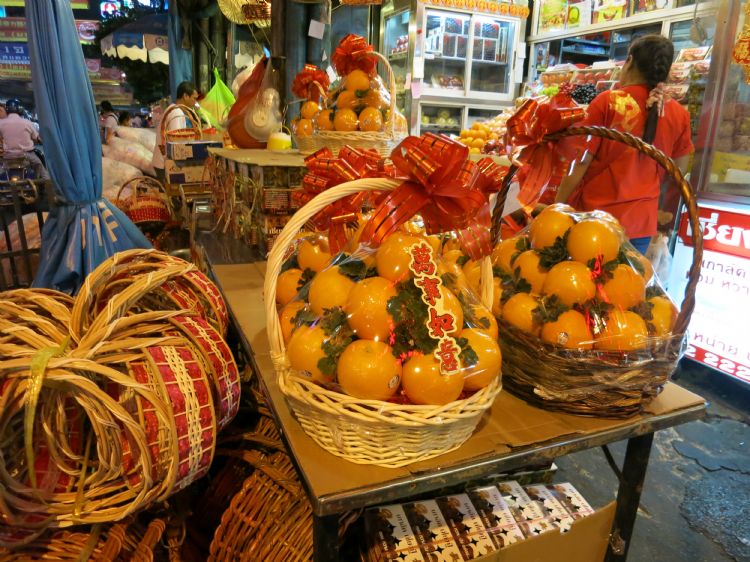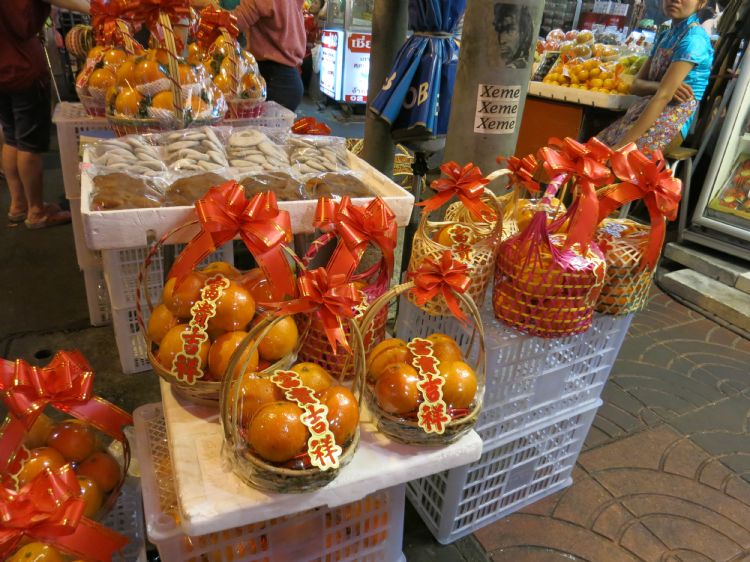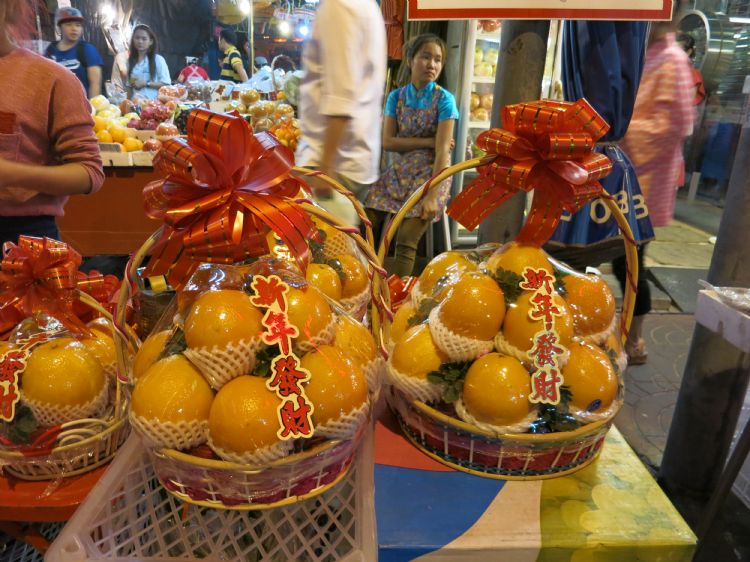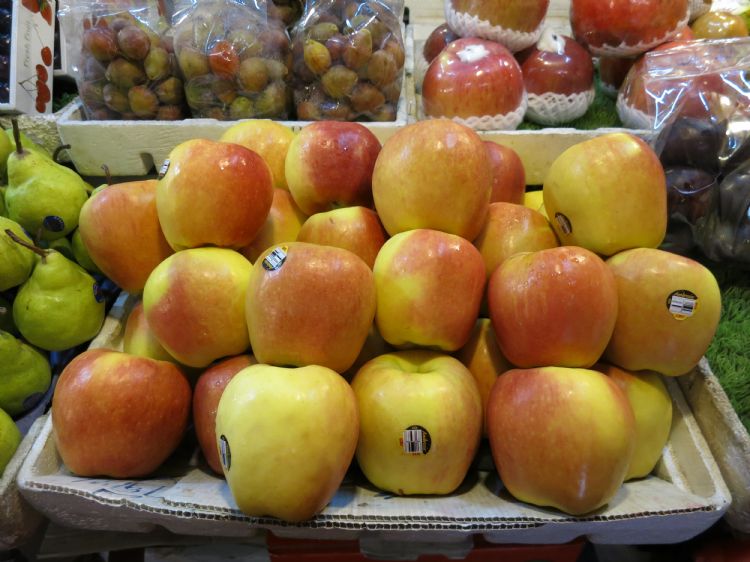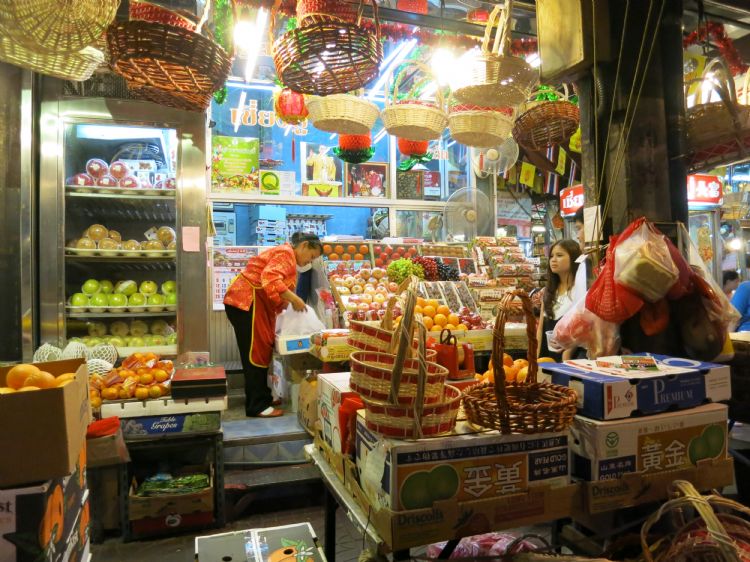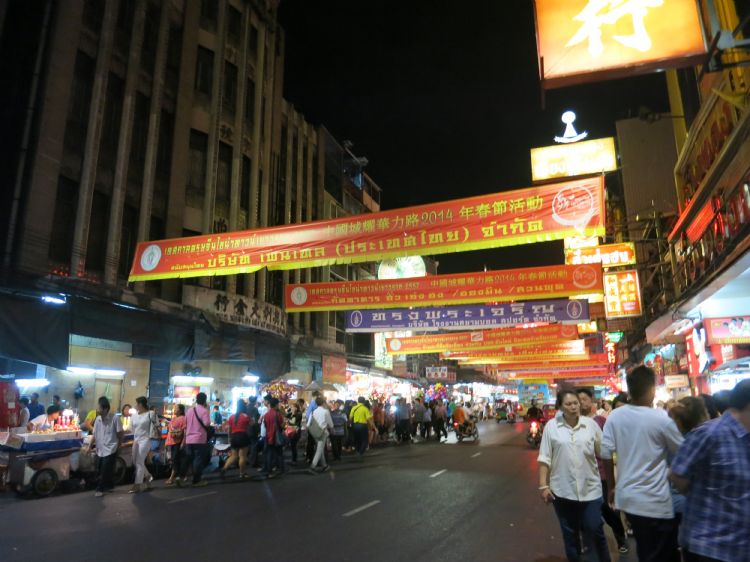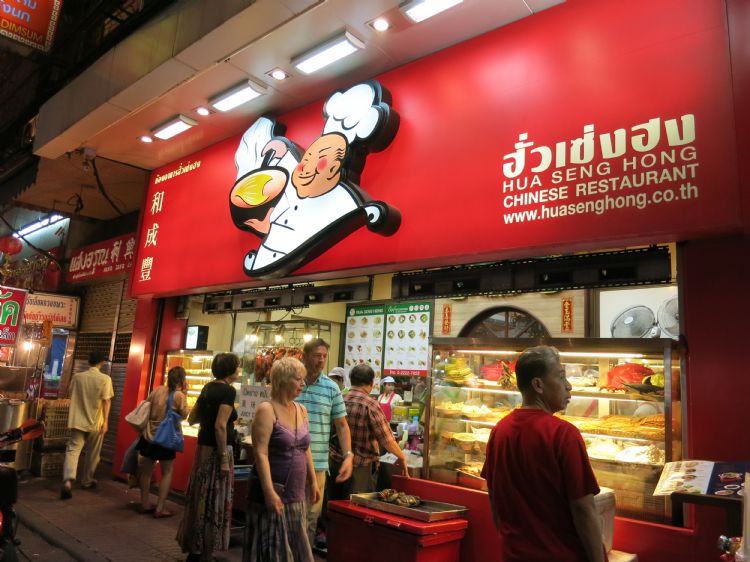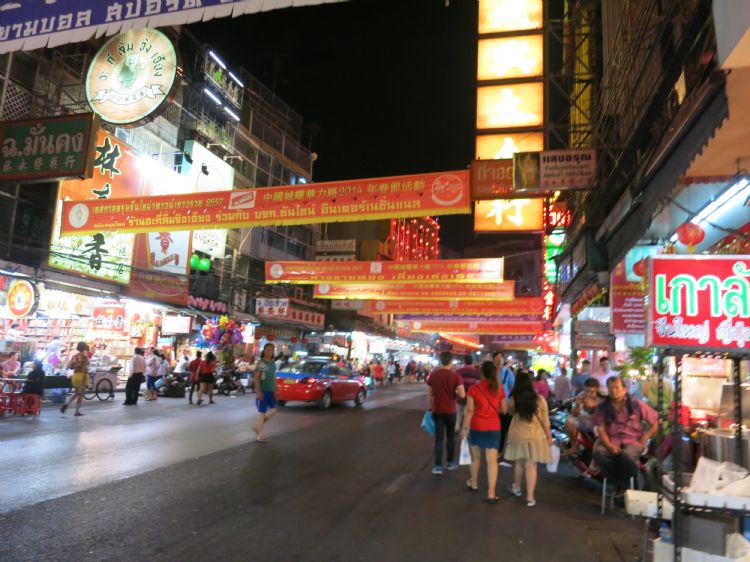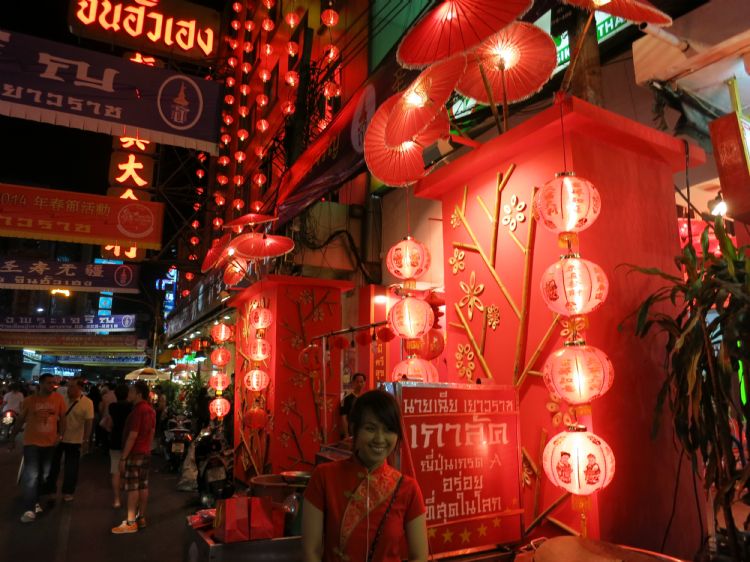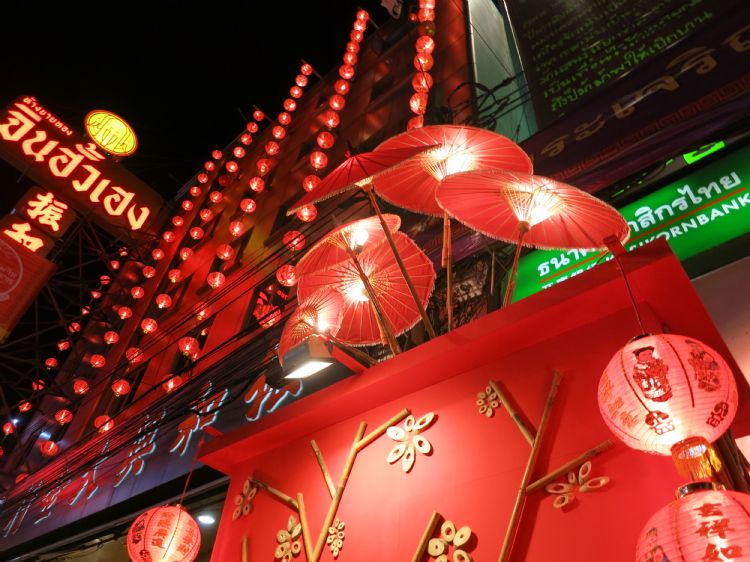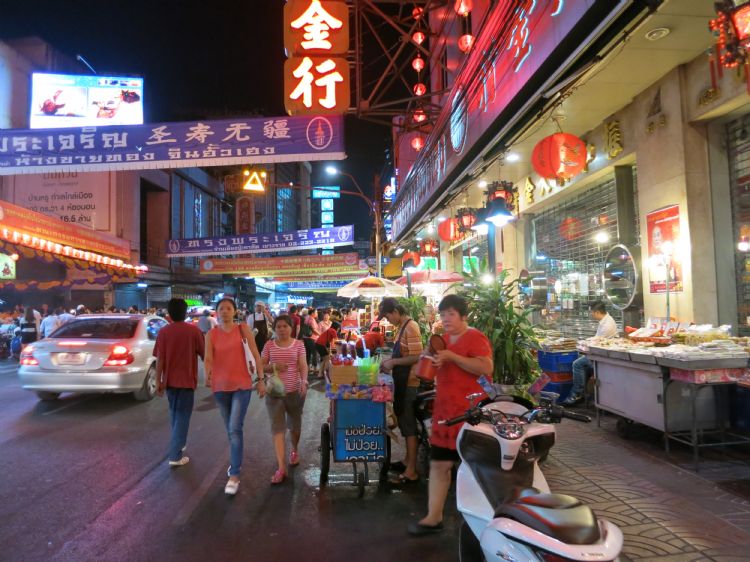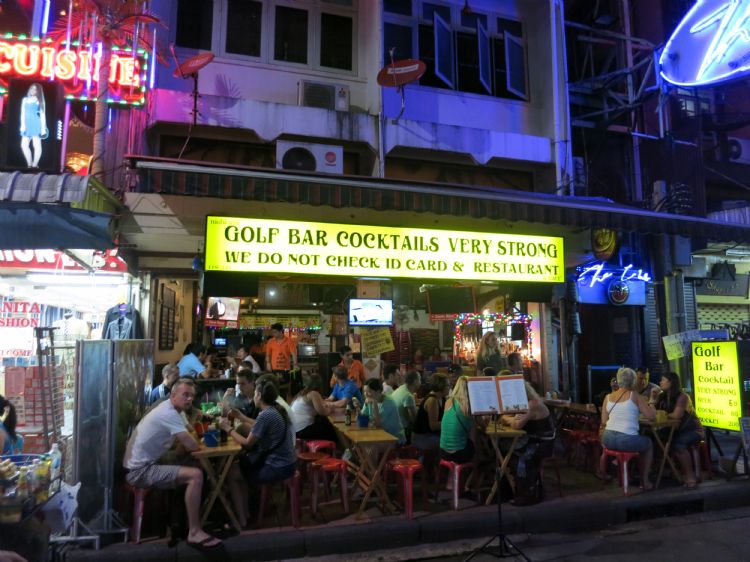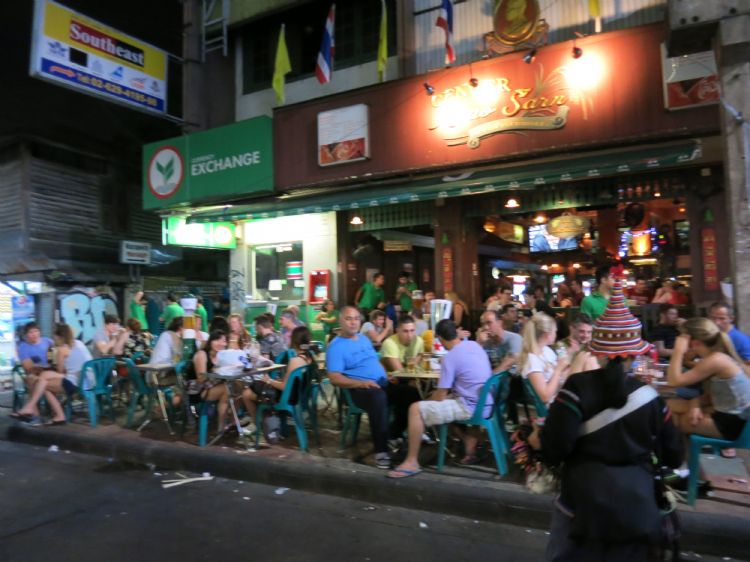 Back to Kaoshan Road.