Thailand is the first time I have stepped out of the country. It always leaves me wanting to write down some what. There are always friends going abroad, Thailand is often their first stop, When they came back to mention Thailand, they showed me more photos of them with Thai transvestites and bird's nest, but they seldom mentioned other impressions with me. As a result, Thailand gave me the impression of transvestites for a long time. Later, they saw more photos of Thailand on Duoduo, which were the combination of tree tendrils and Buddha. This made me sigh with wonder of nature.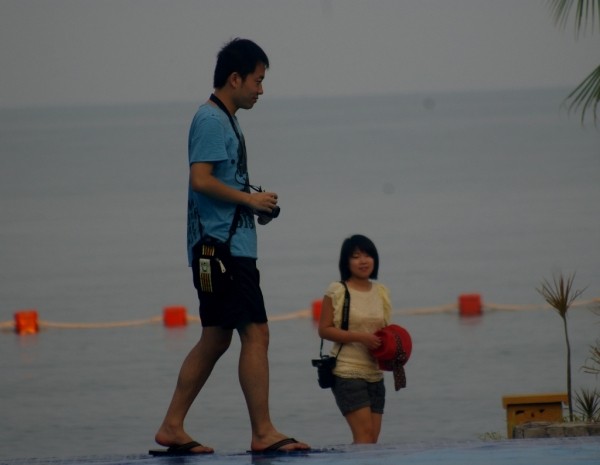 This trip to Thailand is also a pleasant surprise. What I saw and heard in Thailand also gave me a preliminary understanding of it. Although we are playing like sunny water, we have already made me have this desire. Thailand will still choose a tourist country again. At first sight, Bangkok felt that its urban construction was not as good as our second-class city. It may not be disappointing. There are many motorcyclists on the road. In Thailand, they can not buy a house but they can buy a car if they have money. Therefore, the road is blocked. Portraits of their king and queen are hung along the way. You can also know from this that in Thailand, the king has a high position in their hearts and is not allowed to talk about members of the royal family casually.
The sharp corners let you see an upward country. In Thailand, many buildings have sharp corners rushing straight at the clouds. You will be amazed at how exquisite these sharp corners are, and you will be amazed at the glittering golden monasteries in front of you. There will be various flowers in front of you, and more yellow and white flowers dotted in them are especially eye-catching. At the same time, their exquisite carvings in every corner of these monasteries are amazing. From these, we can also feel that Thailand is a country that attaches great importance to details. As the car drives forward, the disappointment gradually disappears, and you unconsciously put into great interest.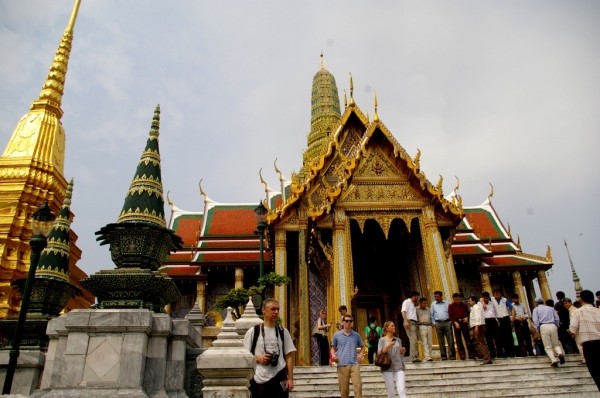 Thailand is an extremely contradictory country. On the one hand, it "laughs at poverty but does not laugh at prostitution". On the other hand, it strictly abides by Buddhist regulations. It can use its lower body to give itself the greatest indulgence, and on the other hand, it uses its upper body to abide by the piety in its heart. Here you can see the normal life of the "transvestite" who discriminates against other countries and contacts with the people around them normally. You can also see many "black pearls" clearly mark their prices. They can relax and be short-term couples with "white swans". Their conjugal love is no less than that of normal couples. You can see the later and more lively "* *" all kinds of women and men indulge here.
On the other hand, they have great respect for gods. No matter in what, you will see the statues enshrined. They also have great respect for monks. Women are not allowed to touch their bodies. They can build their own museums or monasteries of gods for their religious beliefs, and worship the relics of eminent monks. Their devotion to their beliefs amazed onlookers. The two are extremely contradictory things, but they exist and grow together in Thailand.
Similarly, you can find extremely quiet white and snowy beaches in this country. You can give yourself the most luxurious vacation enjoyment with good money. You can have good privacy and enjoy the sunshine, sand, blue sky and sea. There is no dispute with the world. The world belongs to you. You can also have fun with everyone in a simple way and enjoy the beautiful scenery under the gorgeous sun umbrella. Although it is noisy, happiness like your heart is also a kind of enjoyment.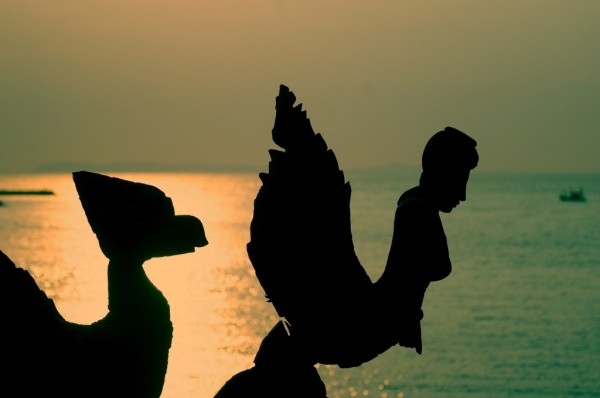 Thailand has a noisy side and an elegant and quiet side. It has the simplicity of "Bangkok Bag" and the luxury of "Bangkok Bag". It will make you feel at first sight that it is just a cloth bag. However, if you look at the exaggerated bow carefully, you will find that the inside is exquisite in workmanship and perfect in details. It is really the "LV" in the cloth bag.