Overview
When traveling alone, others asked me if I was afraid and said I was brave. I just smiled. In fact, traveling alone is quite good. You have thrown yourself into a completely unfamiliar environment, forcing you to face many unexpected things, loneliness and everything. It was a whole new feeling. You need to abandon your original experience and start from scratch. Let you escape from the same life before. During the whole trip, I almost forgot that I worked in what.
First of all, I have to thank you for going abroad and traveling a lot, which gives me this opportunity. In fact, I planned a trip to Thailand in July, but for personal reasons, I had to cancel the trip. Who knows, it gave me this opportunity again. JOJO said: live hard, yours or yours, ha ha ~
Of course, there are still some things to pay attention to when single women go out:
1. Bring enough money, but not too much. If you need to shop in Bangkok, you can bring your passport with you and some places can get tax rebates. Other times, passports and some cash can be locked in the hotel safe. Because if you lose your passport, it will be too much trouble.
2. Thailand is a tropical country. Summer clothes are enough. However, you can bring a set of long-sleeved jackets and trousers properly. It is very cold when changing planes, as well as shopping malls and light rail. If you go to the island, you can prepare 2 sets of bathing suits or more. Sometimes snorkeling is frequent and the bathing suits will not dry out. If you go to sea, if you are afraid of getting sunburned, you can prepare sunscreen clothes. The sun on the beach is really strong.
3, a person, the biggest trouble is to take photos. However, after all, girls, I only have a Canon 500D set of machines, and I am not a professional. It seems silly to carry a tripod. . . But in the end, Double 11 Taobao greatly promoted and bought one. Sure enough, it was still troublesome. After that, I tested it on the day I arrived at Jiami and never used it again. . Therefore, single girls should be cautious, it is too heavy. Therefore, next, many people will take selfies in front of the mirror. Please understand.
4, strike up a conversation, take the initiative to strike up a conversation with others, mainly for the purpose of taking photos, I usually look for Chinese, it is easier to succeed. To be on the safe side, strike up a conversation with couple or family or girls, not strangers. I will also take the initiative to strike up a conversation with local people, usually restaurant or ship staff, to learn more about the local information. In Thailand, there is a feeling that one does not close one's doors at night and does not pick up anything on the road, especially in Jiami. Whenever you ask the way, people will tell you enthusiastically that even if they do not understand English, they are very, very patient. It makes people feel cold.
First of all, bask in my itinerary.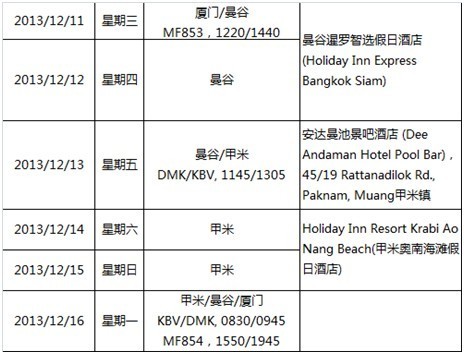 Arrival:
The plane landed at Bangkok's Suwannabe Airport four and a half hours later. On the plane, you need to fill in an entry card. Remember to leave a pen and passport with you. After arriving at the airport, after being guided, you will soon be able to reach the customs office, then queue up to cross the border and attach an entry card. After leaving the customs, it is the baggage claim office. You can come out with your luggage. After coming out, you can take the Airport Rapid Transit or take a taxi. A person, luggage and heavy, decisive taxi. Go downstairs and follow the instructions to the queue. There are several lines here, each with a staff member. Give you a typed note and ask where you are going. The driver is waiting nearby and will tell the driver where you are going in Thai. The driver will directly help you carry your luggage to the car. Before getting on the bus, I checked again whether it was "by meter" and the driver said yes. As mentioned in the strategy, taxis have to confirm whether they are by meter. Because some taxis don't play watches. In addition, taxis coming out of the airport have to add 50 baht of Surcharge, which is stated on the note given to you by the staff. Finally, I arrived at my hotel (near MBK) and spent 400 Thai baht (including Surcharge).
Xiamen airport, late ing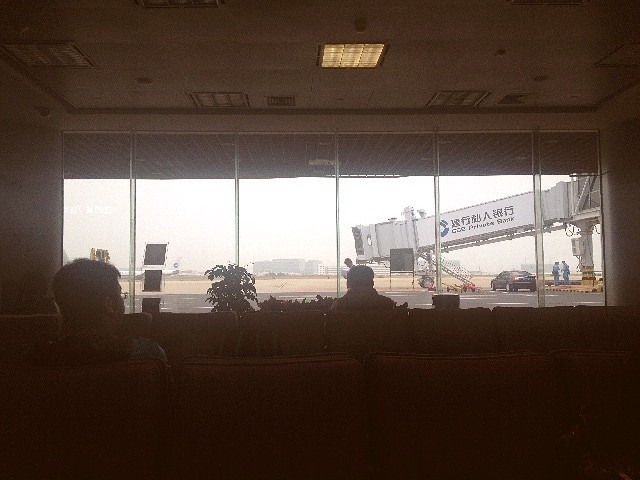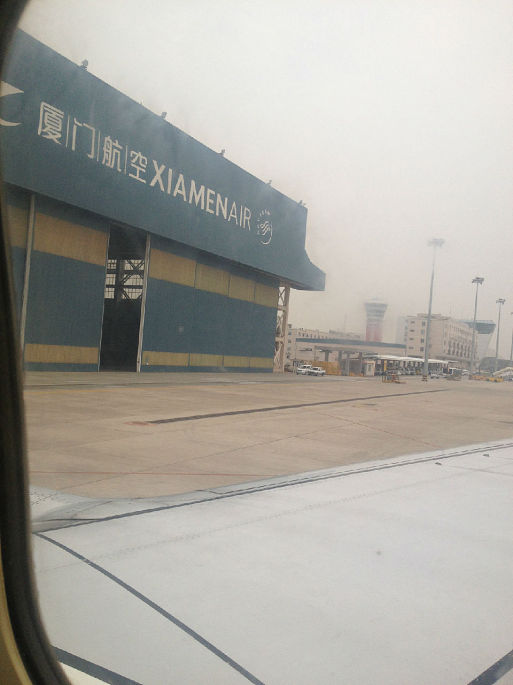 The scenery on the plane is beautiful.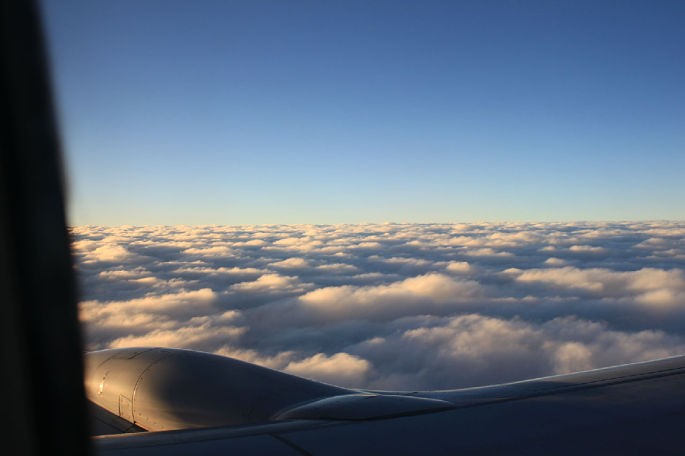 BKK, customs clearance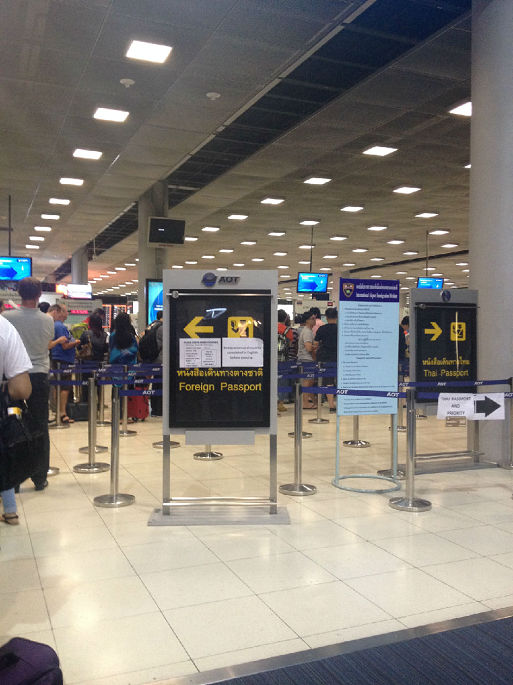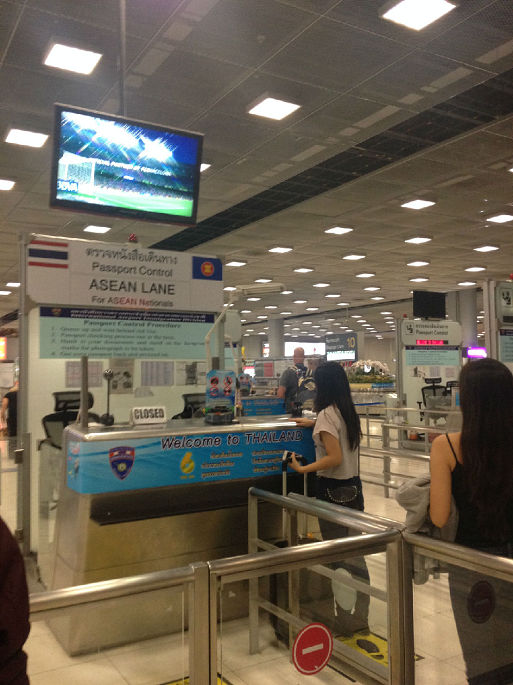 A note from the airport staff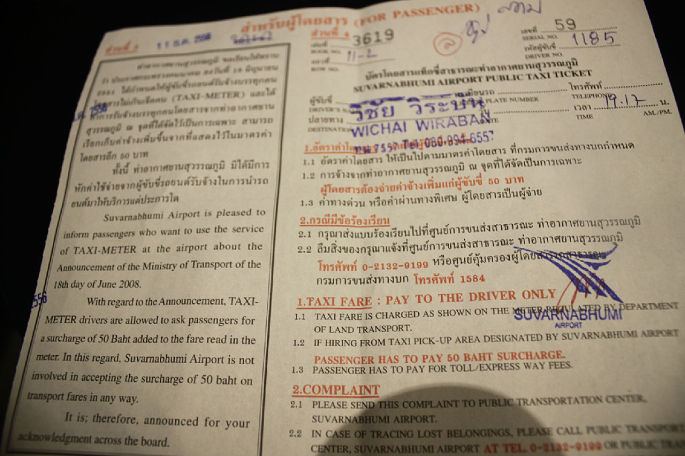 Siam Zhixuan Holiday Inn Bangkok
Bangkok Hotel: Holiday Inn Express BangkokSiam, Bangkok)
The location is excellent. It is just beside National Stadium, the light rail station. There is a bar downstairs and 7-11 next to it. The hotel goes out and turns left. Walk 500 meters to MBK. Then go on. It is Siam Business Circle. A series of shopping malls are here. Breakfast is Western-style, and most foreigners live here.
Let's look at the hotel layout first:
The course at night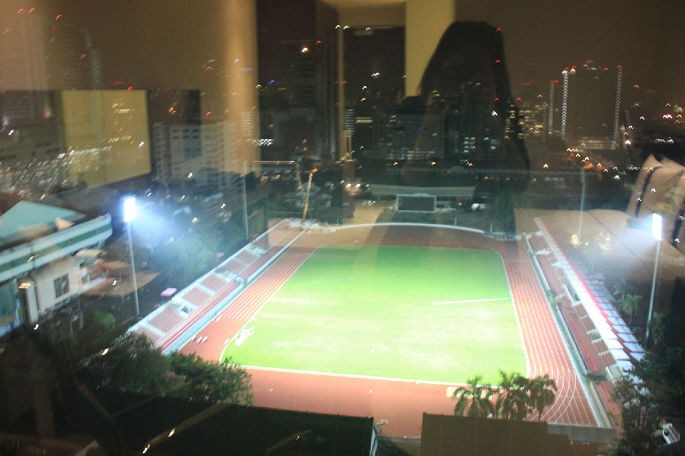 大床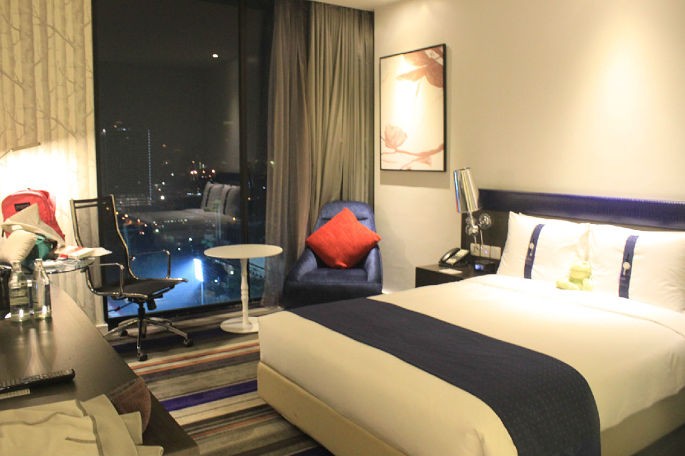 Drinking water is very special, and everyone has the urge to take the bottle away.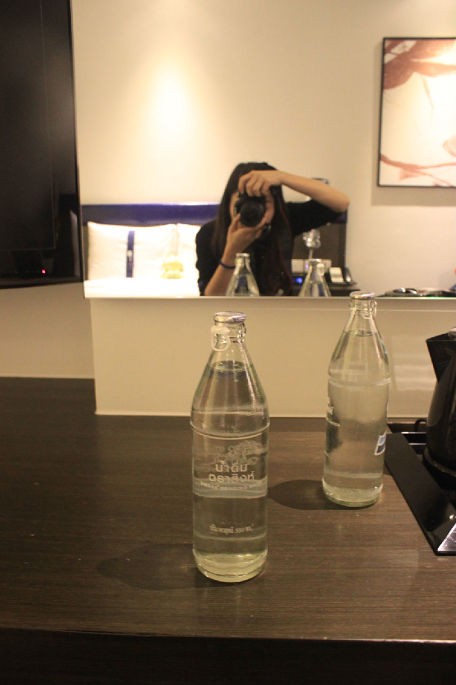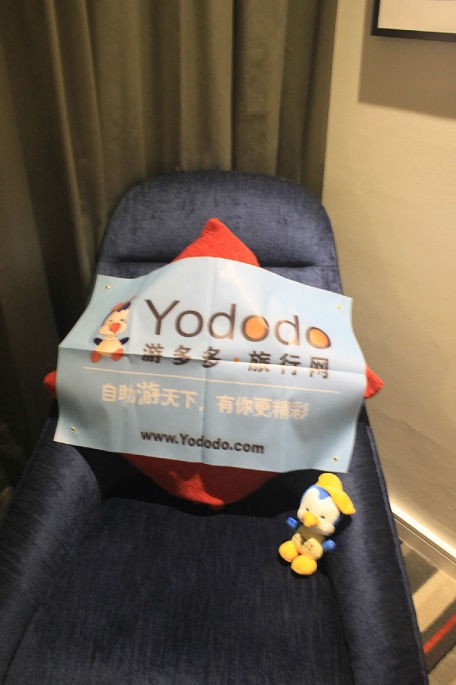 The course during the day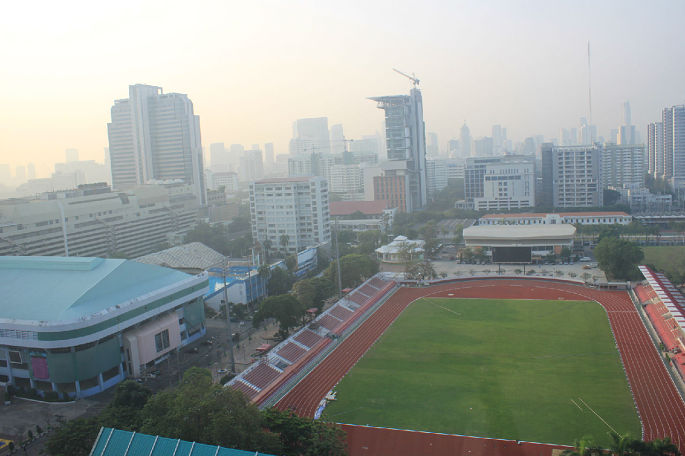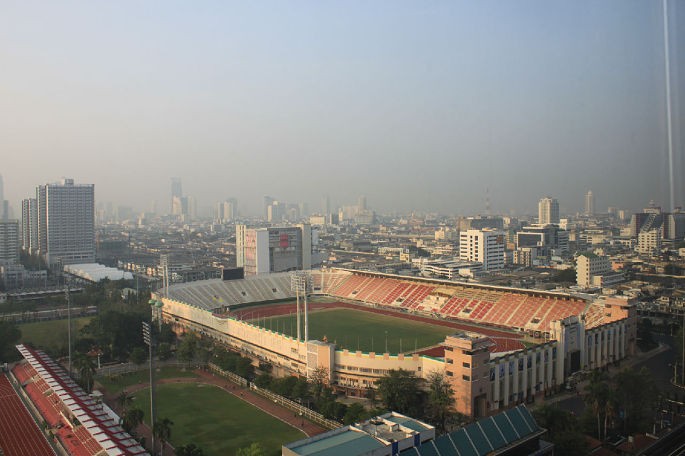 My room is facing stadium, which shocked me when I pulled open the curtains. The only disadvantage is that it is also the light rail. The sound of the light rail passing by can be heard at 11 o'clock in the evening and in the morning.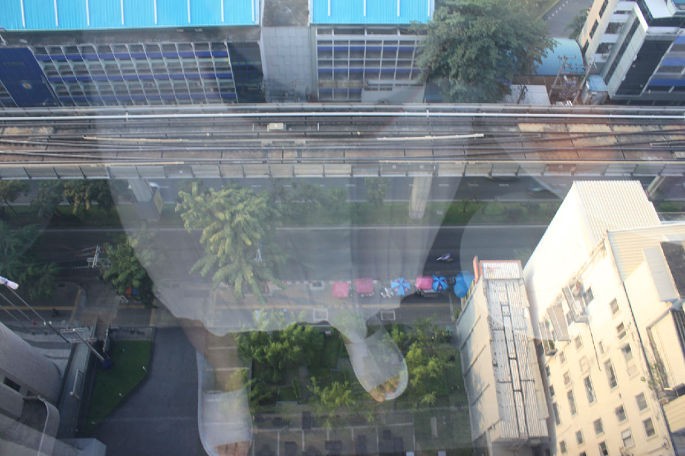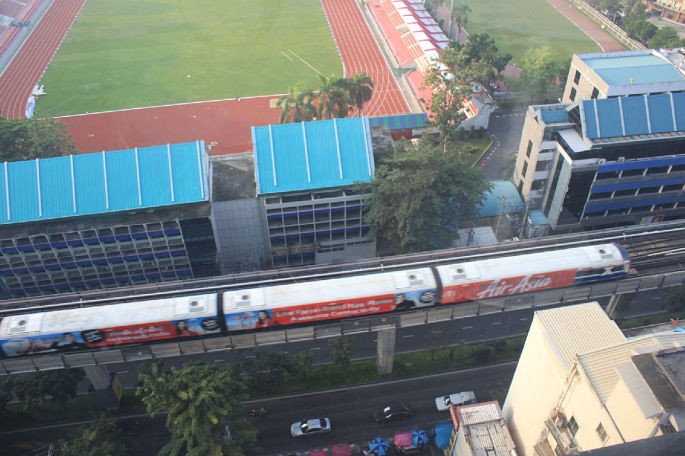 Nearby Siam Business Circle
The elephant on the road is so loving.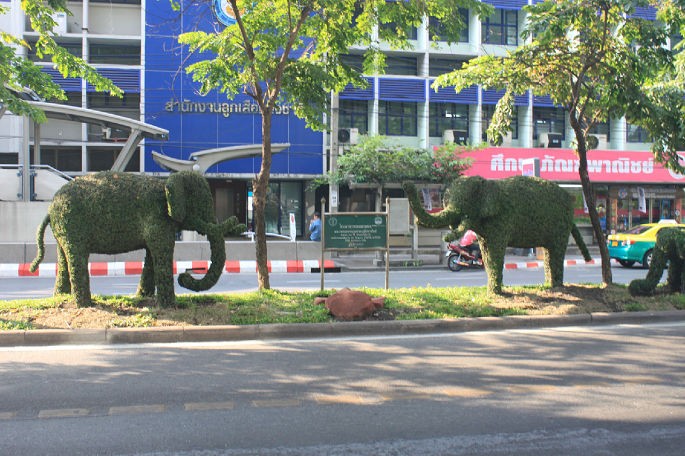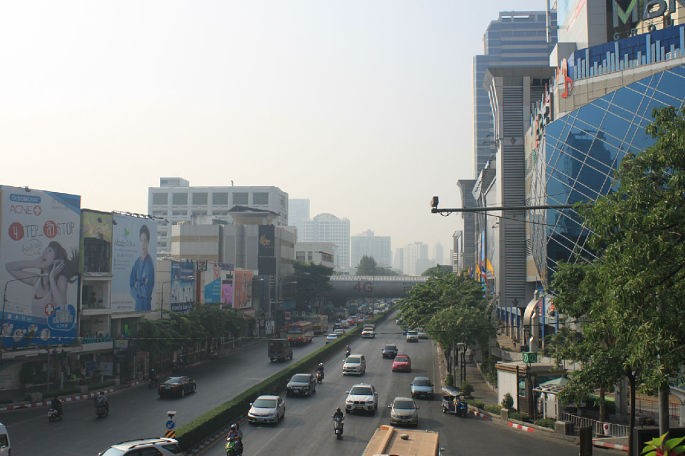 MBK, very famous, but I didn't go to what. As many cities in China have, shopping markets, such as Xiushui in Beijing and Xiangyang Road in Shanghai, also ate the worst Japanese dinner I have ever had in Thailand. .
The mall is here, Siam Center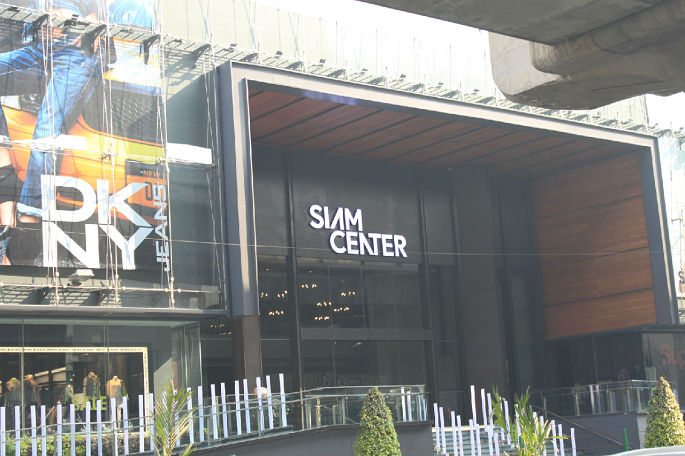 Siam Paragon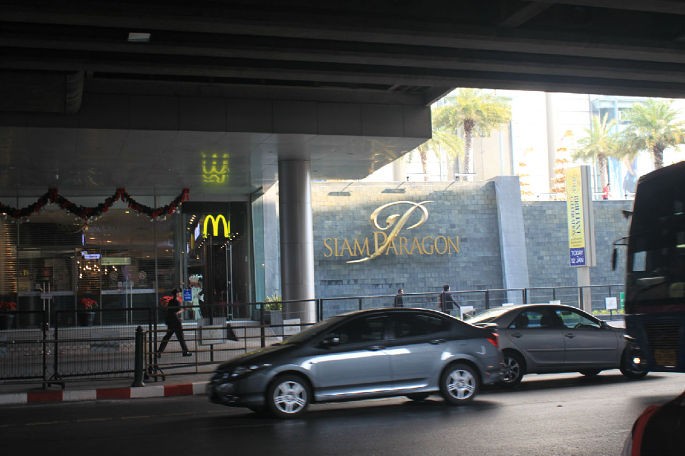 Triangle plum is also the flower of Xiamen City.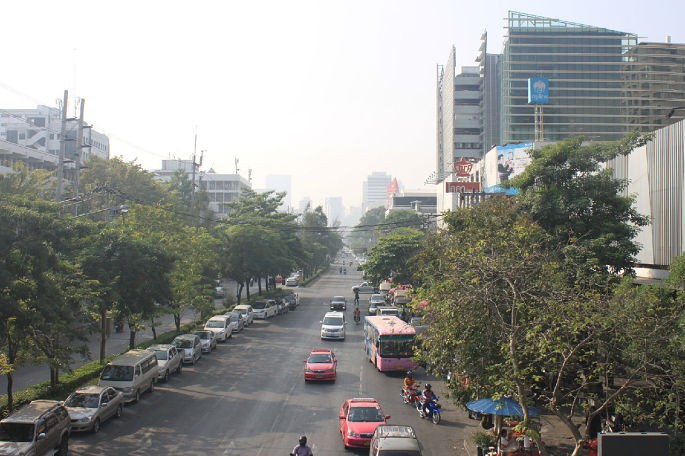 Passing by the police department is also the only place where you can see a little trace of the parade. Look at the wire fence inside the iron gate,,,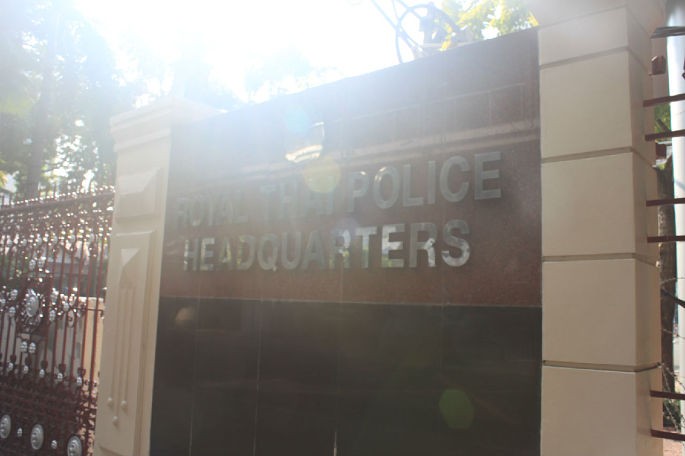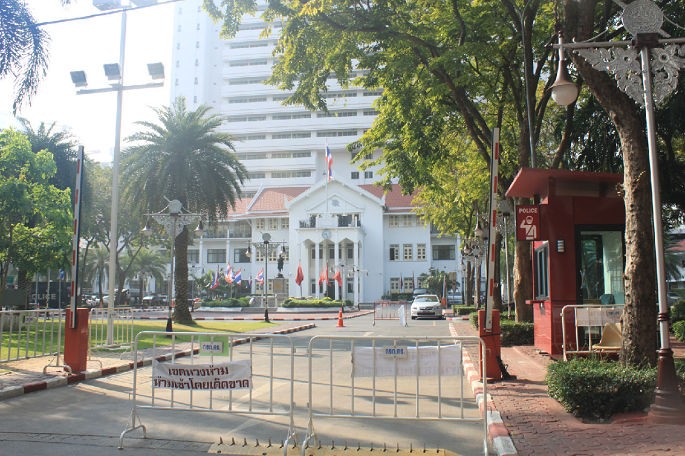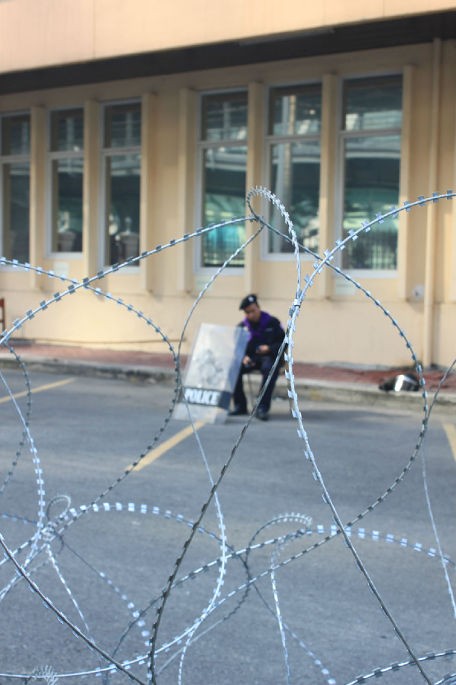 If you get lost, you can ask this information pavilion. It will be considerate to help you call the merchant, help you confirm the place and then tell you how to get there.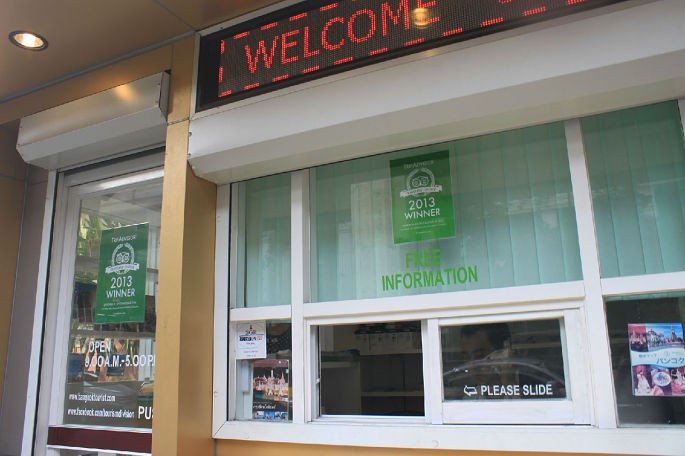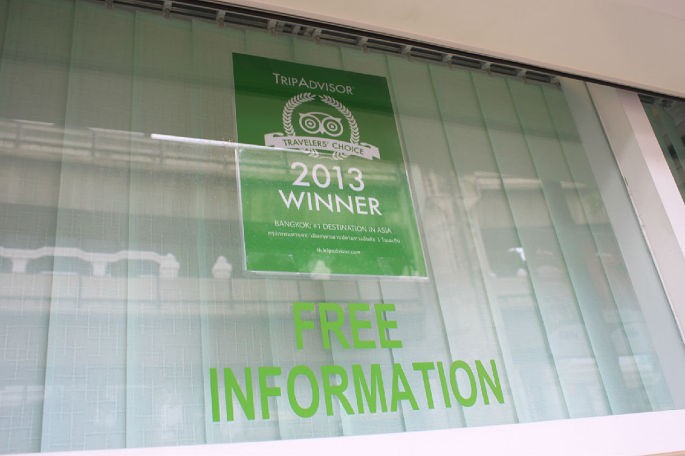 Only after chatting up three members of the Beijing family did they have the first non-selfie photo and shed tears ~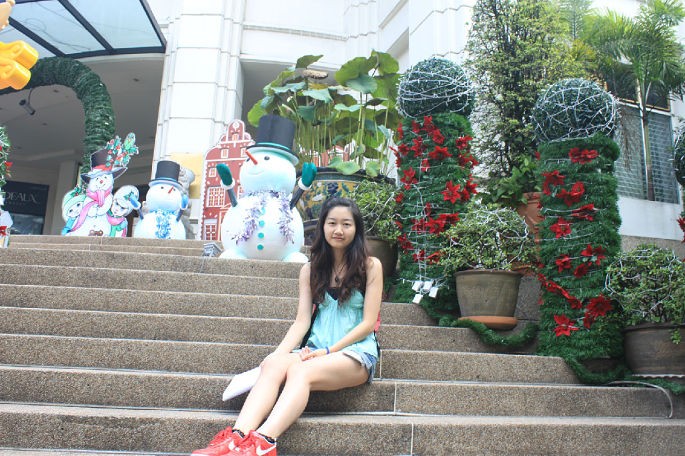 Selfie too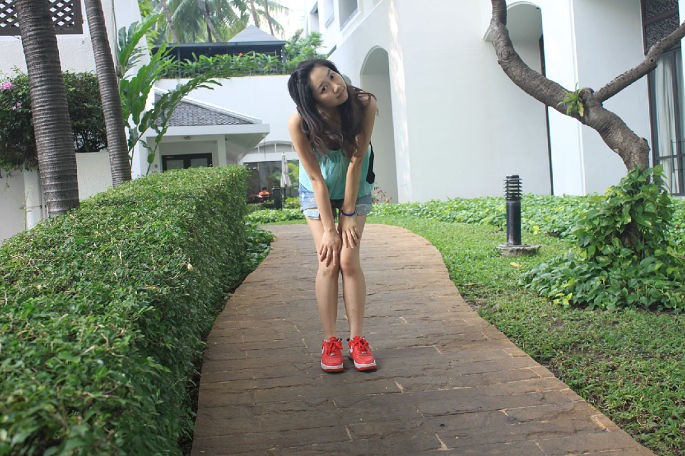 A spa visited was in a luxurious 5-star hotel. The girl paper here is so gentle.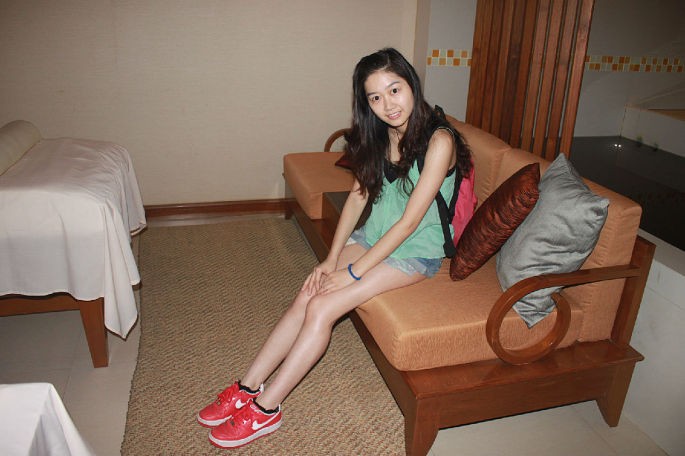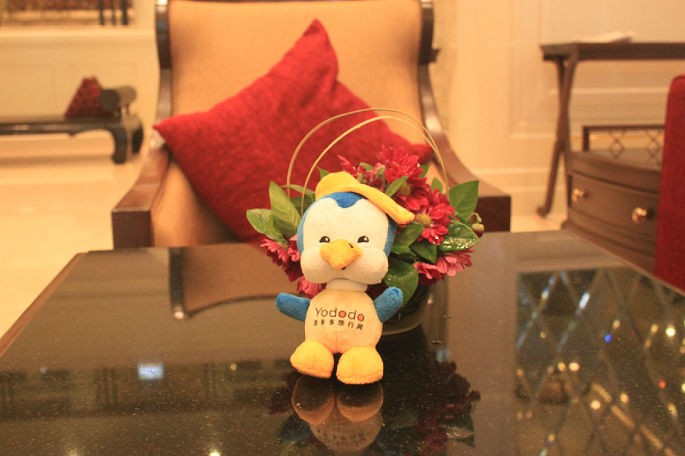 Pigeons can be seen everywhere. Look at how wanton these small animals are,,,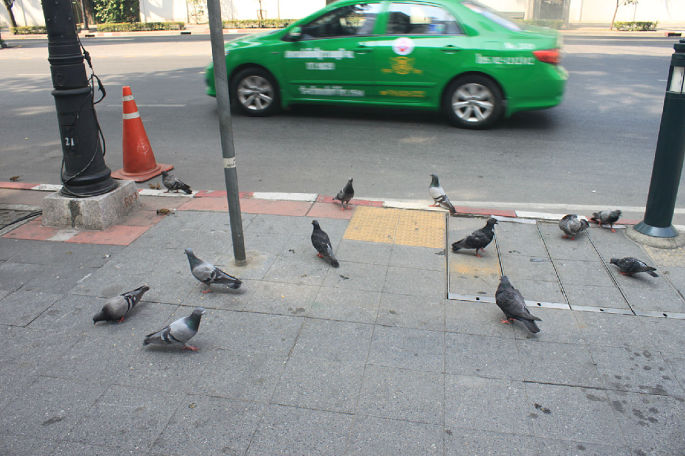 Meng Elephant ~
Before noon, walking in the shade of trees, the breeze gusts, especially comfortable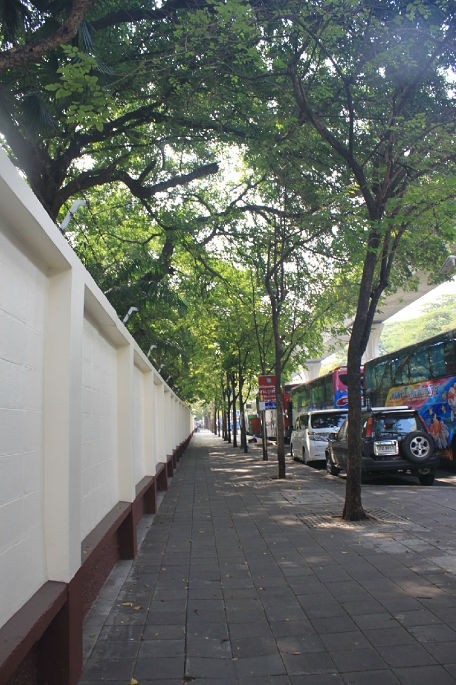 Thailand also has this kind of city bicycle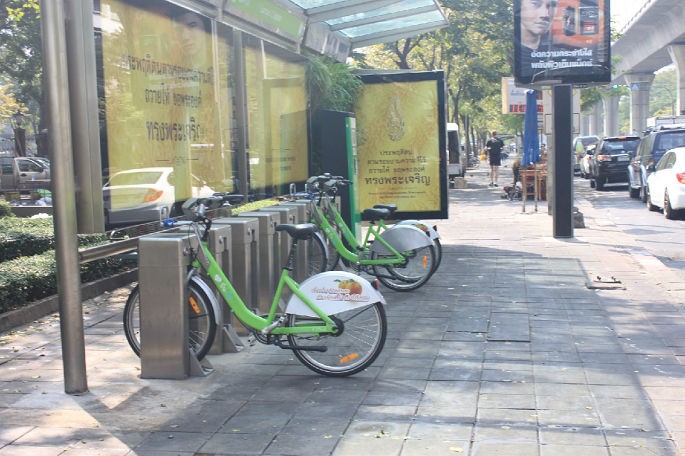 Snacks,,, didn't dare to try, flies rampant a little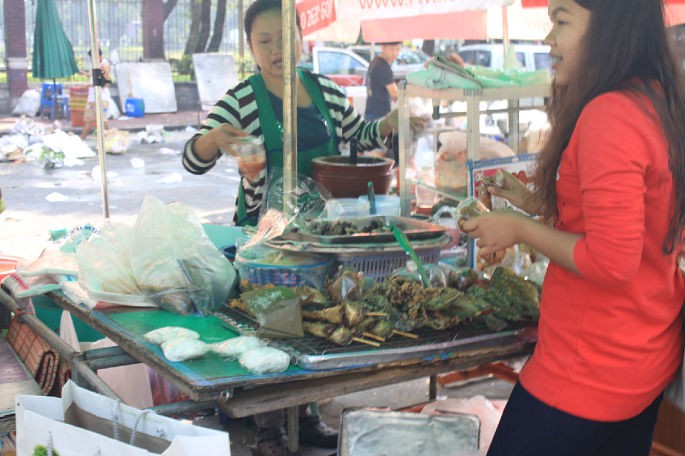 Parking is so cheap to say,,,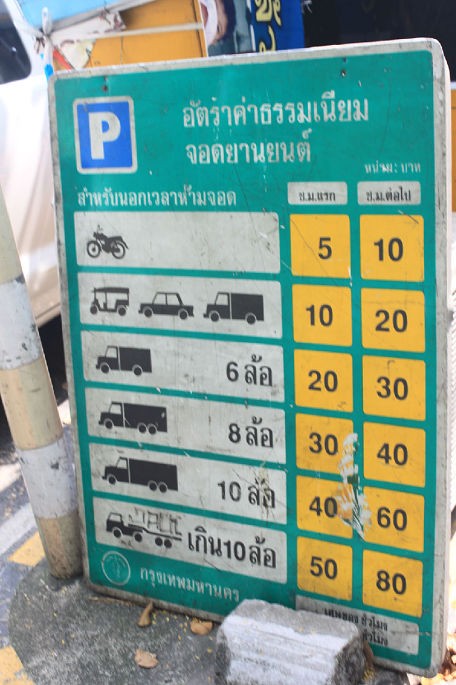 My name is XX Park. I happened to pass by.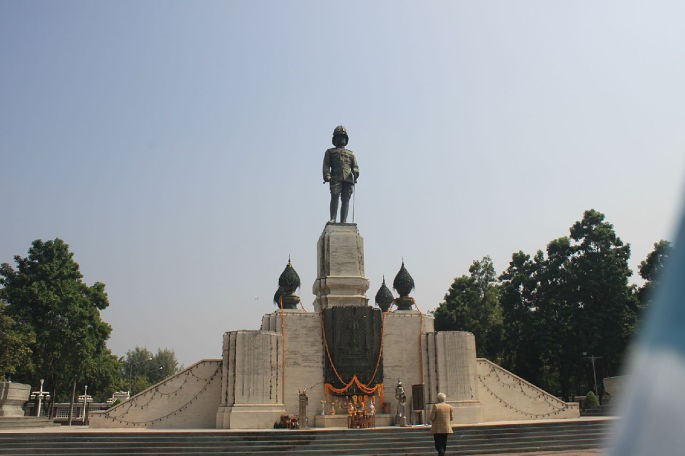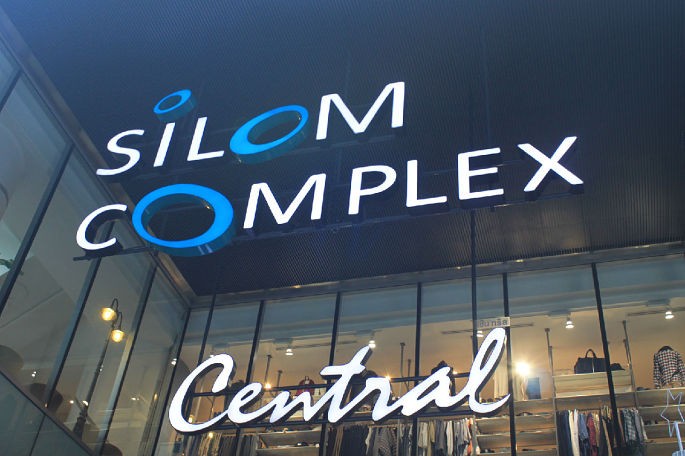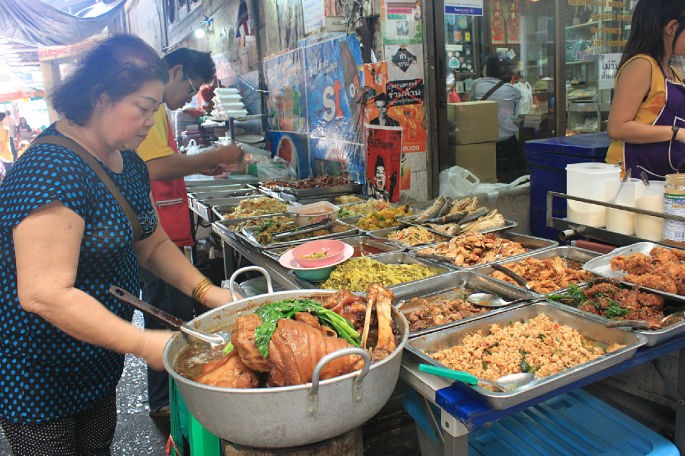 The ticket office at the light rail station. You can change coins at the pavilion first and then buy tickets at the vending machine. According to the price of the station you want to go indicated above, it is OK to put in coins.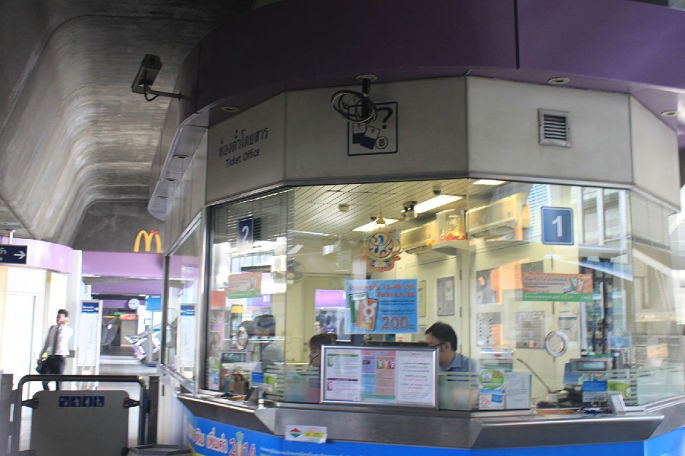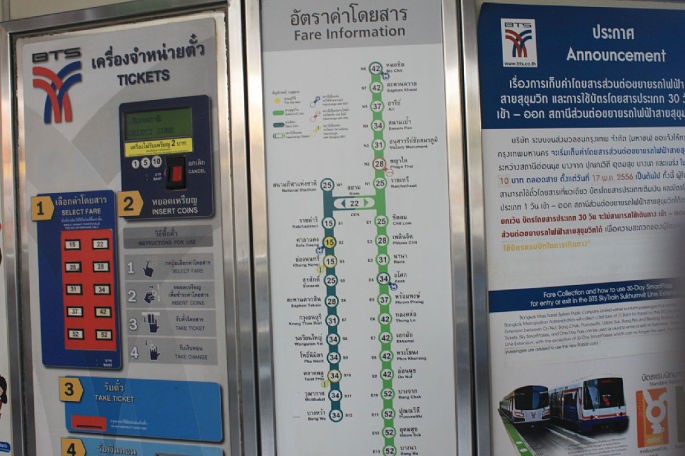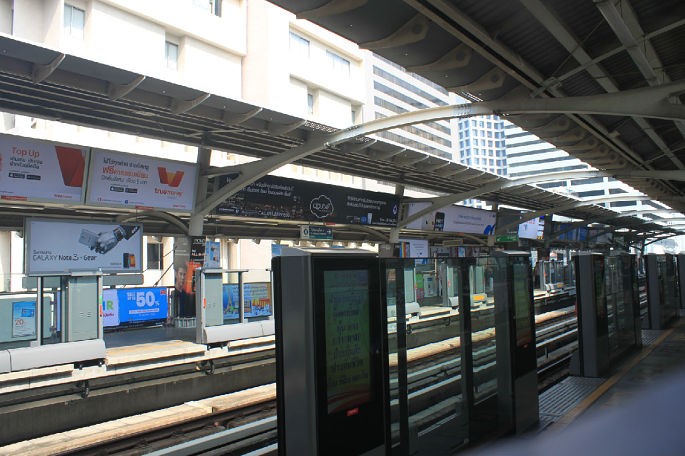 Blue Elephant
I almost forgot this Blue Elephant Thai restaurant, which has a history of many years and is very, very famous. It is not only a restaurant, but also can learn Thai food on the third floor. You can see it as soon as you come out of Surasak Light Rail Station.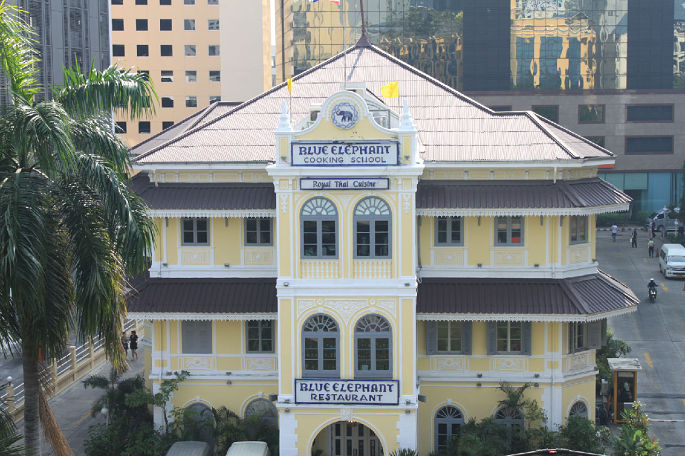 At first, the wine list will be served first. The beverage is over 300 Thai baht and is not good to drink. . Not recommended.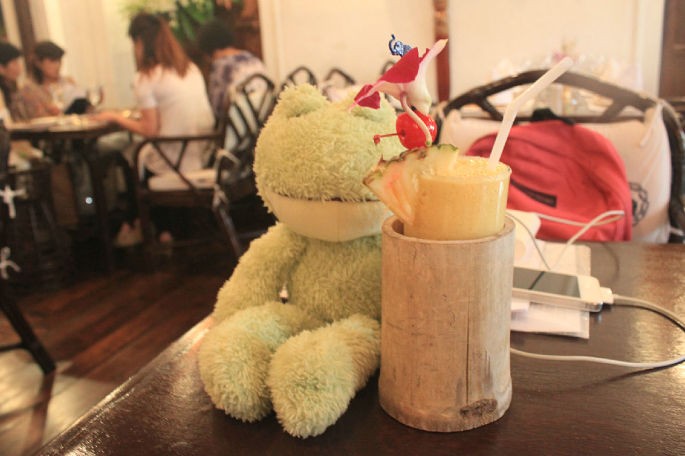 Set Meal at noon, which is more cost-effective. And enough to eat one person. It's delicious. The waiter will explain each dish to you in detail, but he can't understand it very well. The names of many ingredients. Anyway, I'll be OK if I know it's what meat.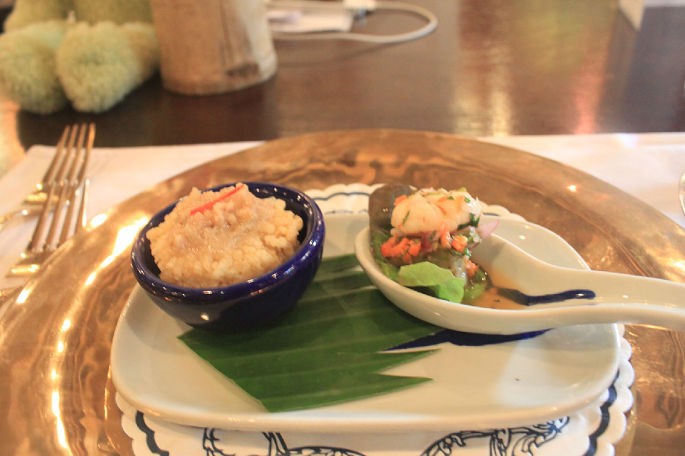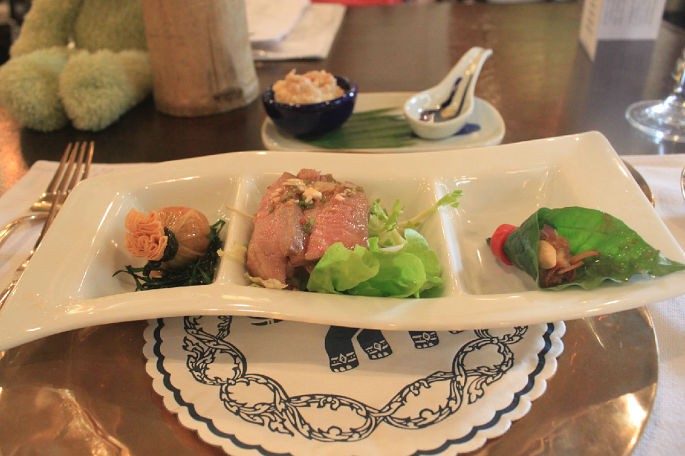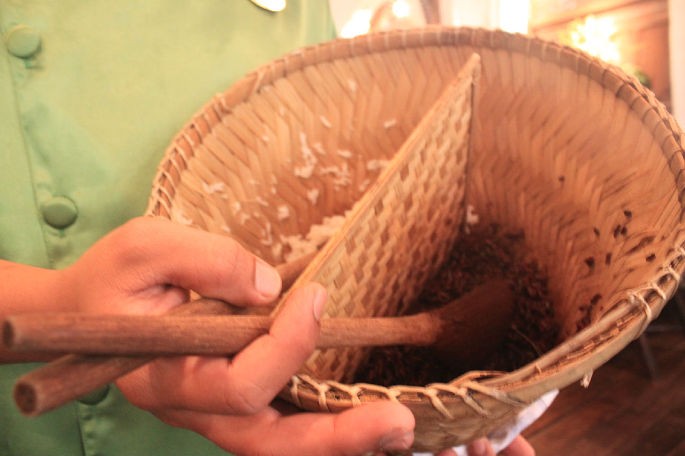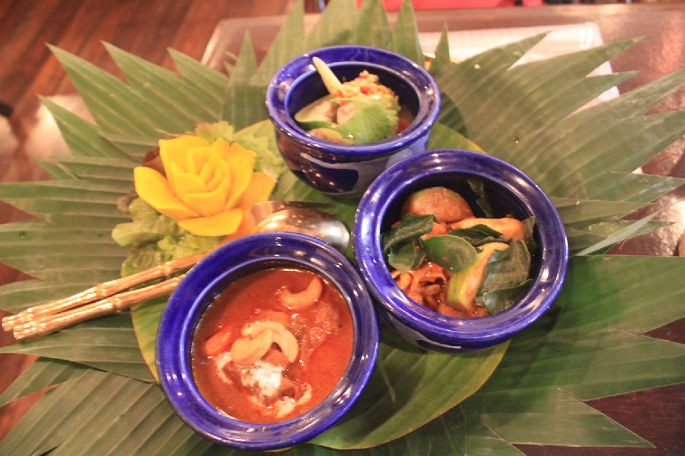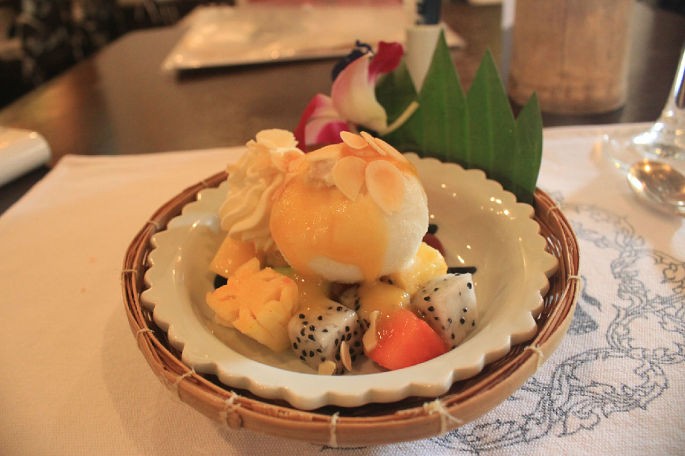 Oasis Spa: I also won a prize for this trip, which was provided by the Travel Network Abroad.
Http://www.chuguoqu.com/amusements/product-779/
You can take the light rail first, arrive at Phrom Phong BTS, call SPA in advance, tell him the appointment time, there will be a car to pick you up at the light rail station, and then take you directly to SPA;; After the spa, you will be directly sent back to the light rail station.
As soon as I entered, I was attracted by the courtyard. The architectural style was antique and the staff were very polite. I said there was also a handsome boy who could speak Chinese. Pass the coupon, then fill in a document, and wait for them to arrange the room and masseuse. Someone will show you into the room. The room also has an outdoor courtyard, which is closed. The masseur lets you take a shower in the yard first, and then you can start massaging. The process can only be described in one word: comfortable ~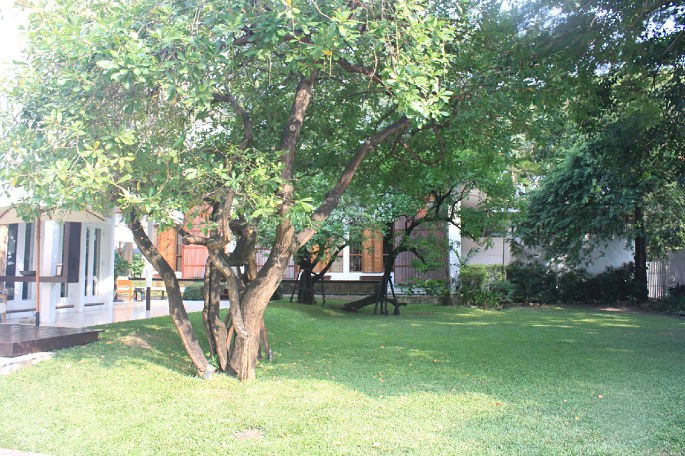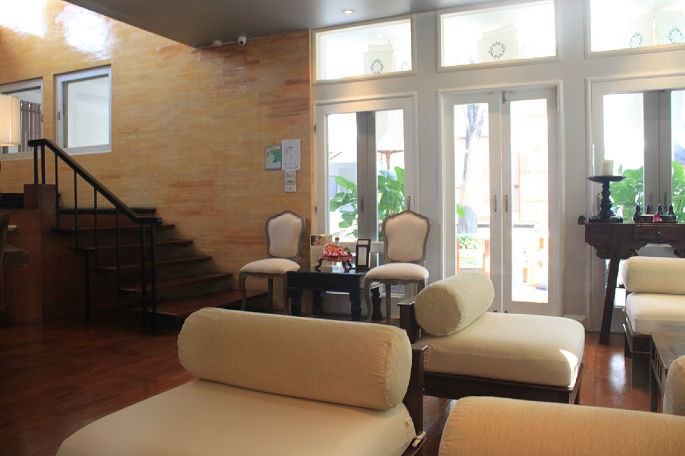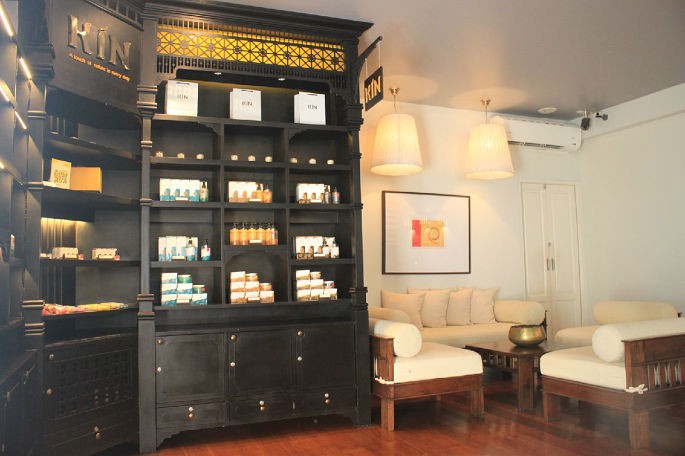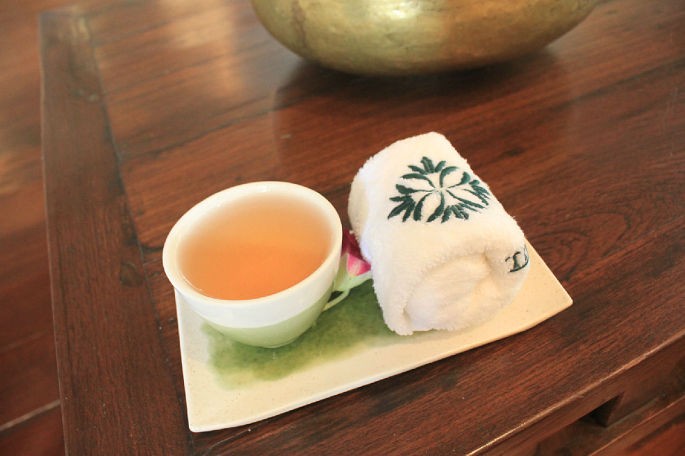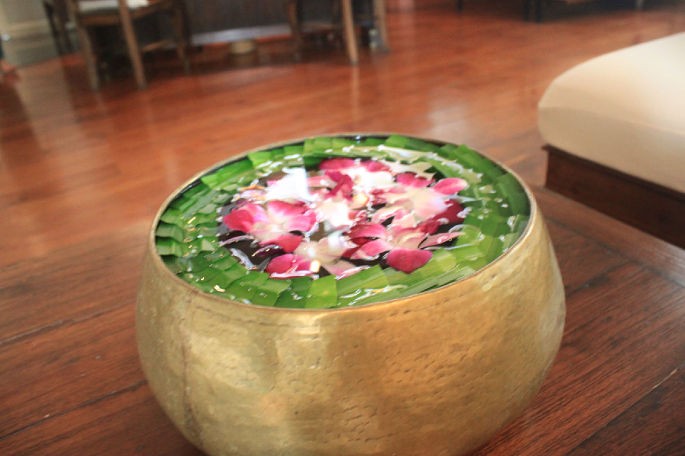 The one who can speak Chinese is the handsome brother who is standing.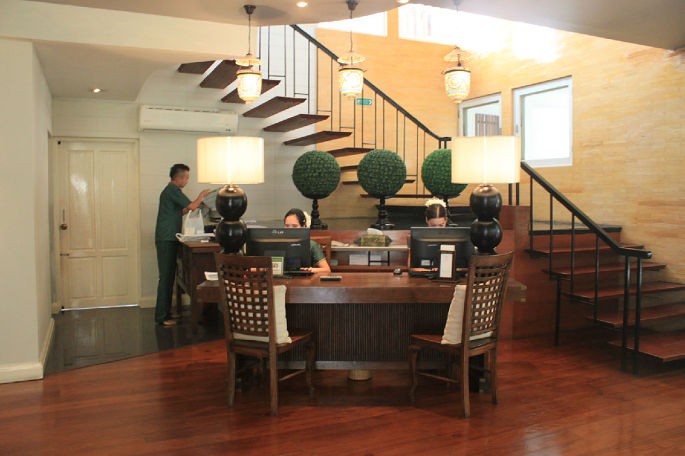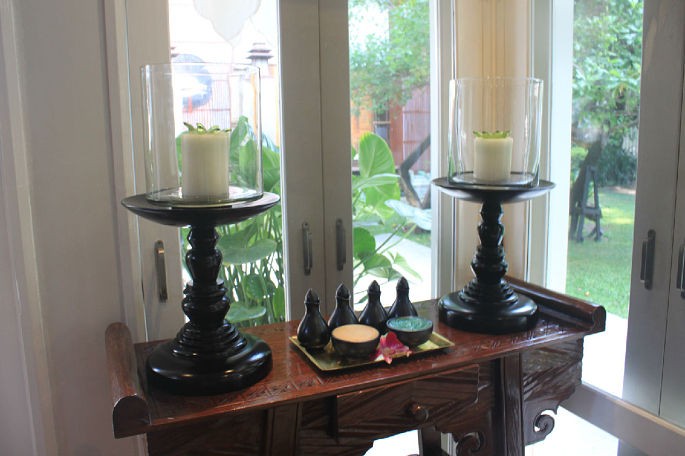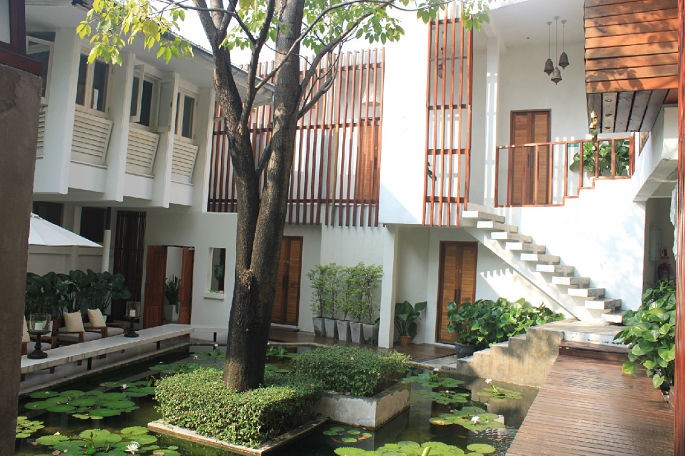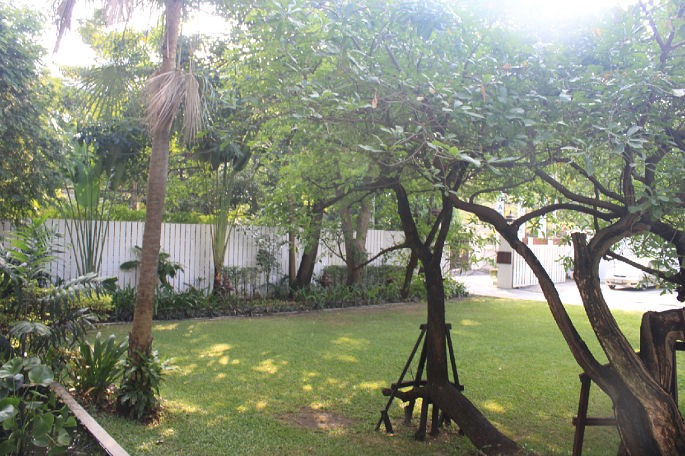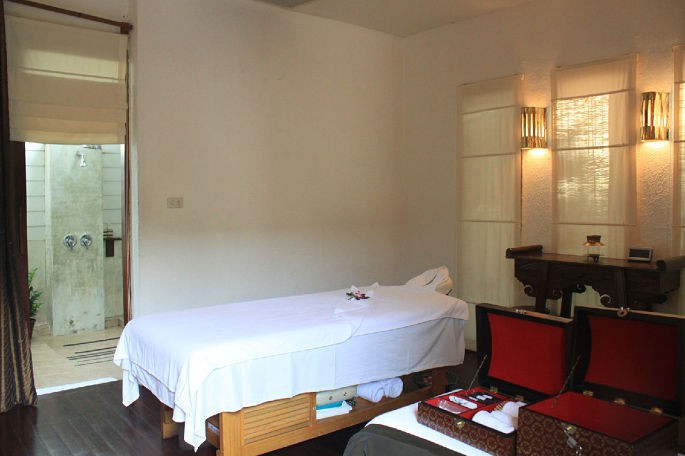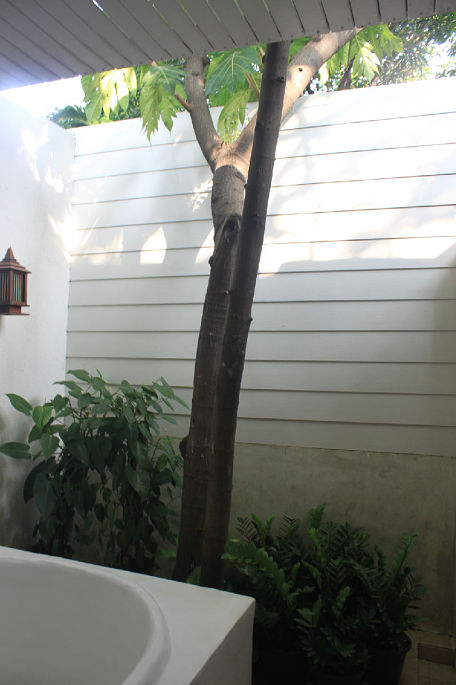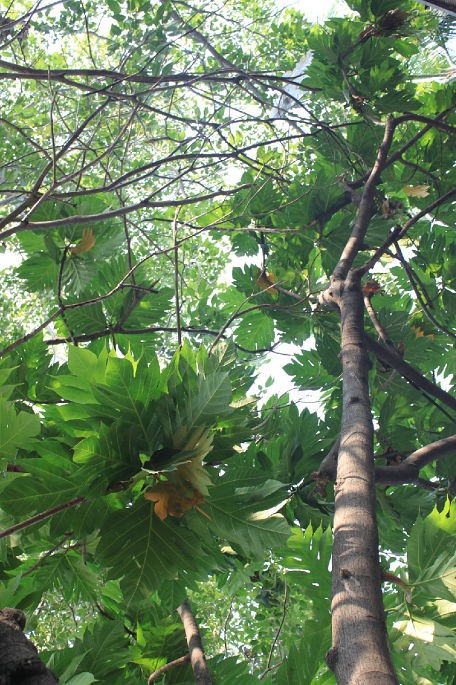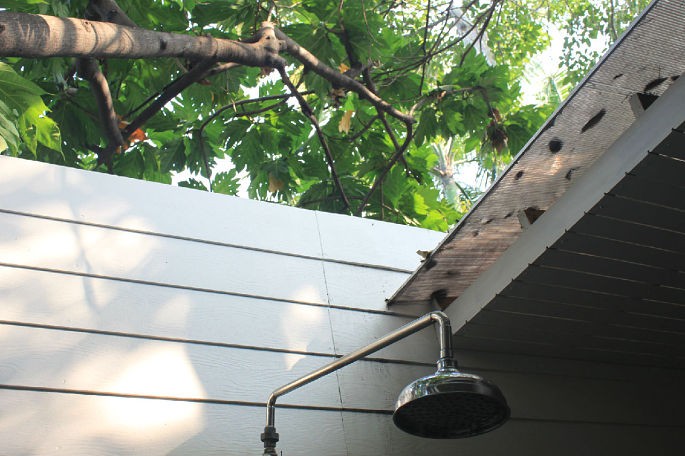 Bangkok Transportation
Before the trip, I studied Thailand's light rail in detail, which proved to be a good choice, fast and convenient. All the places I went to were also around the light rail, for convenience. I have tried to take a taxi, even during off-peak hours, the same traffic jam. The key point is that the driver's English is really poor, and there is also the situation of finding the wrong place, which makes people speechless.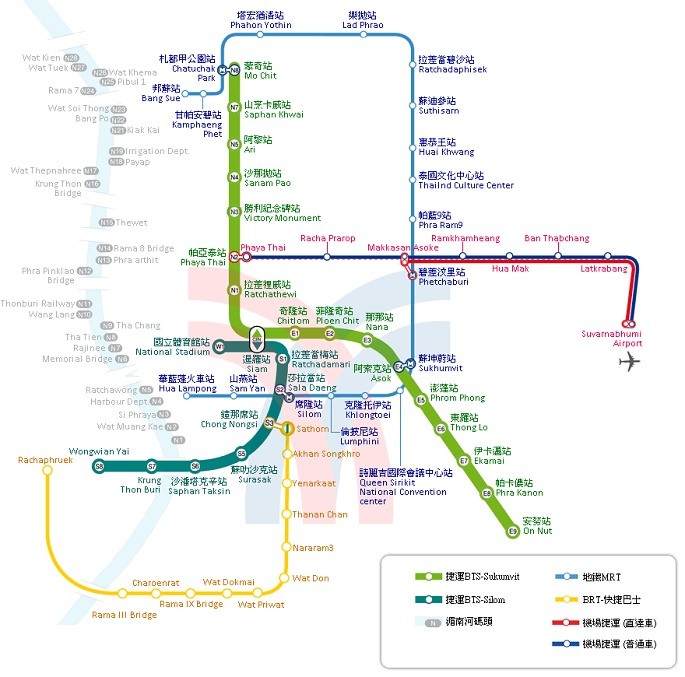 Night Scene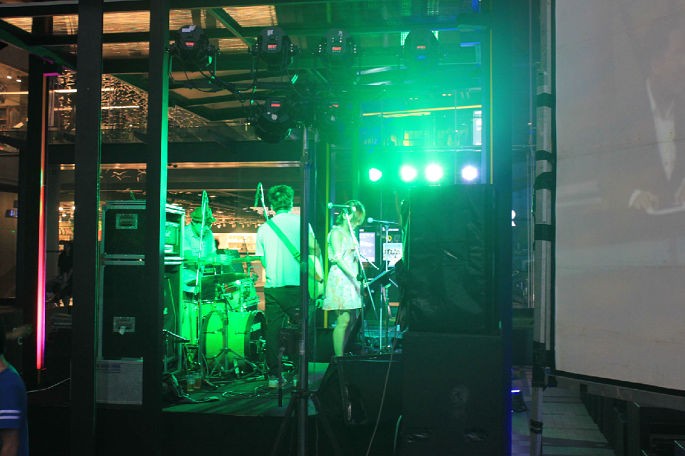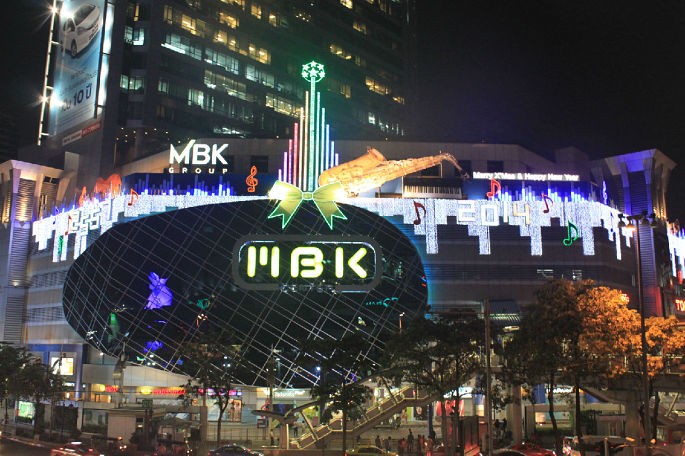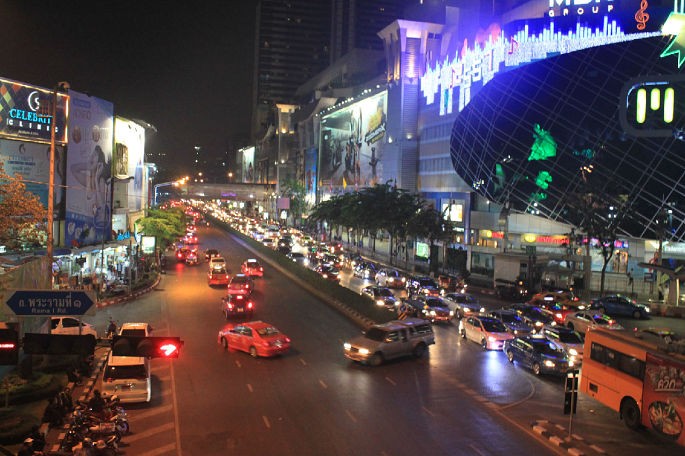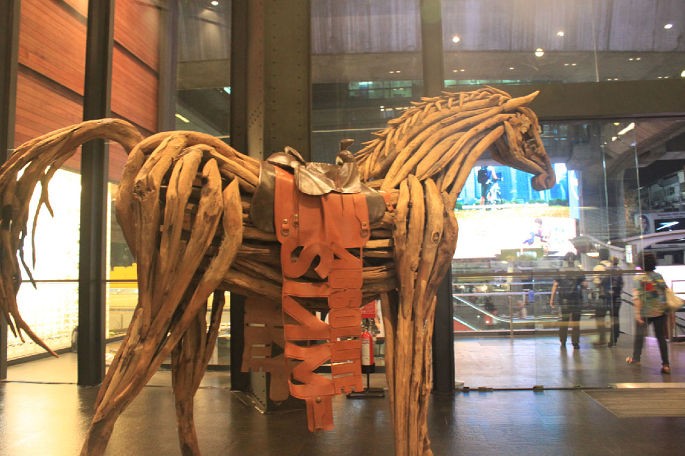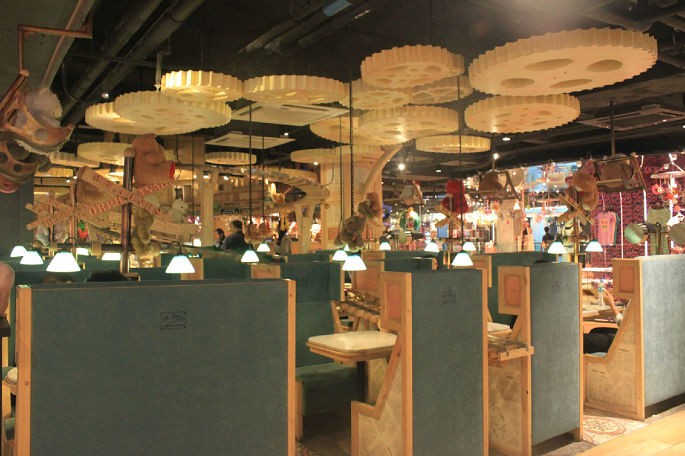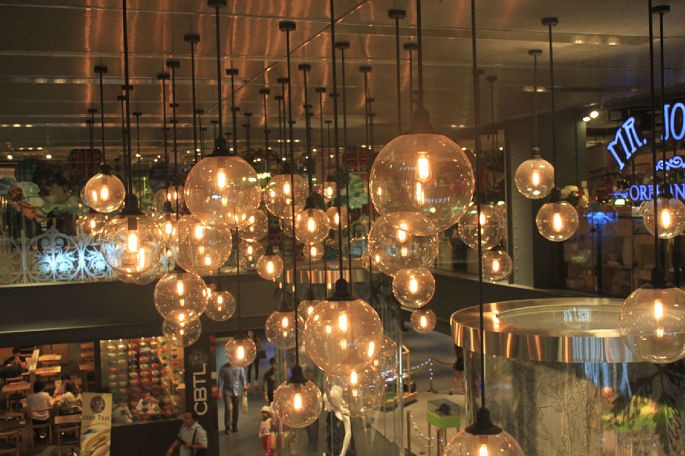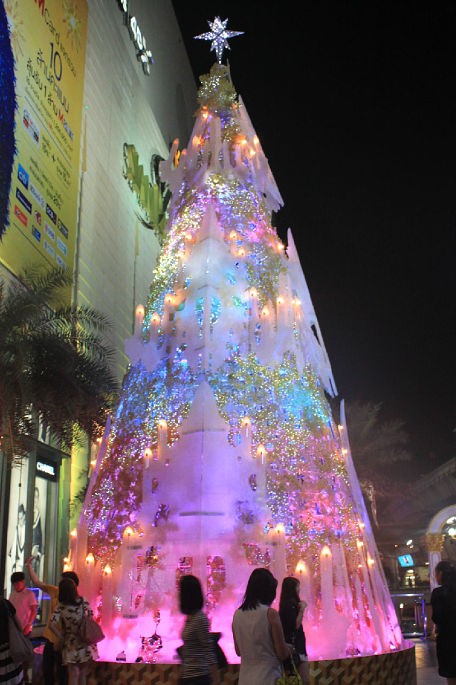 Bangkok Langman Airport
To take the AirAsia flight, you must go to Langman Airport. In the past, I asked the hotel to help me find a taxi. This time I won't play the watch, but the driver said, 400 Thai baht to take the high speed, I agreed. Later, it was found that the high-speed fee of 60 Thai baht had already been paid, so it felt quite cost-effective. During off-peak hours, it will take nearly 40 minutes. If it happens to be a meal, you don't need to buy food on the plane. After passing the security check, there are many places to buy food, McDonald's, Subway, 7-11, etc. In addition, there is the famous Bangkok bag NARAYA, which is larger than the shop I saw in BKK later. I chose 10 small bags, which are not expensive at all. They are simply an excellent gift for relatives and friends when I return home.
Check out the last souvenir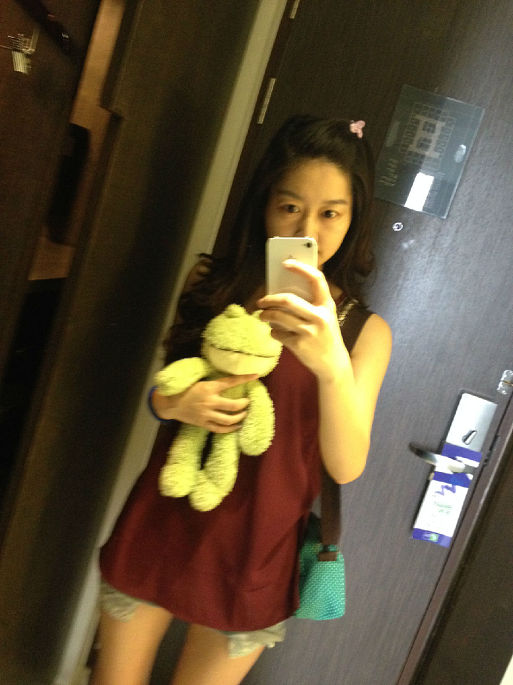 Langman Airport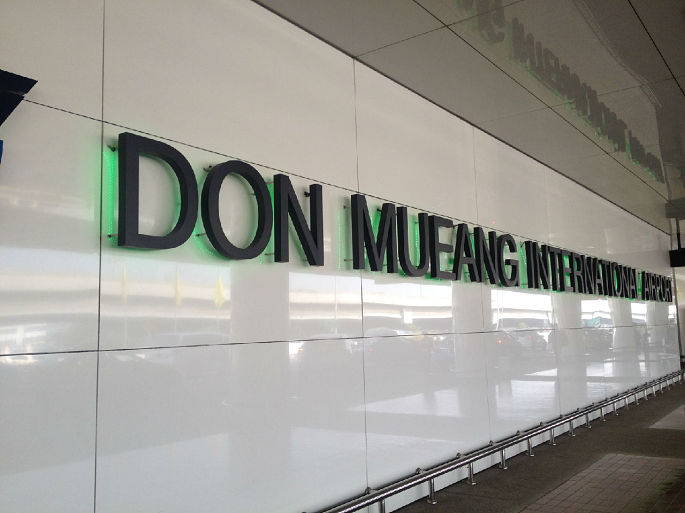 I can see the stars of a temple on the opposite side. I didn't go to the Grand Palace this time. Is it a consolation prize?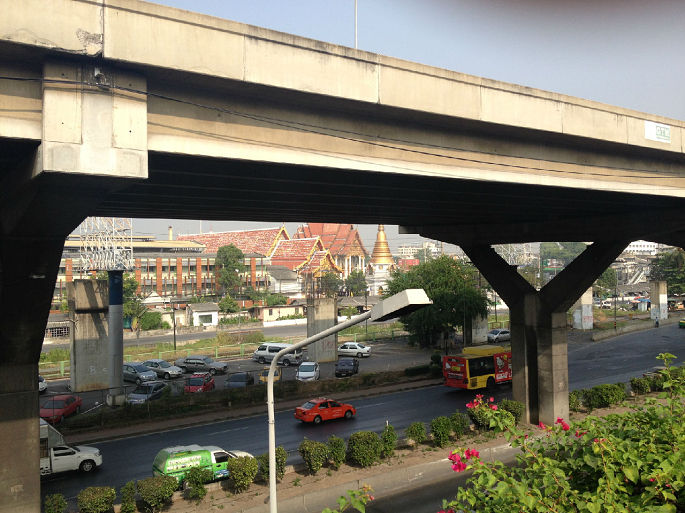 Self-help boarding and other things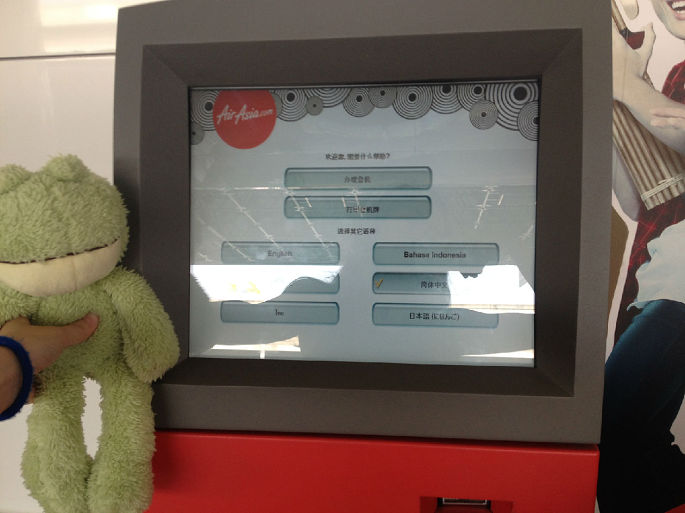 Many, many foreigners. . .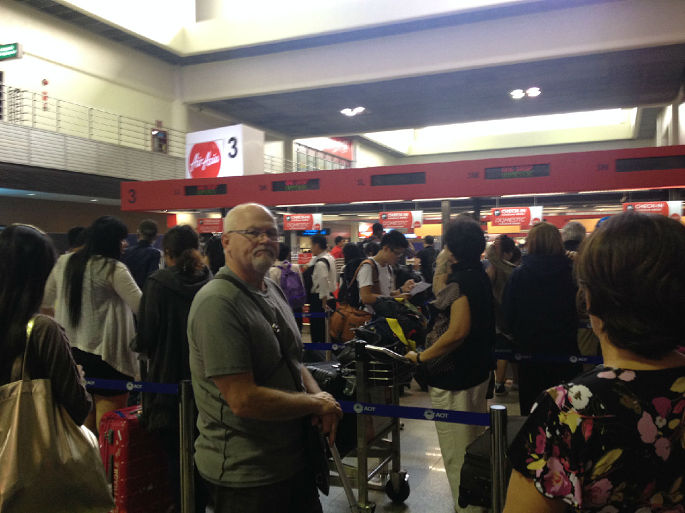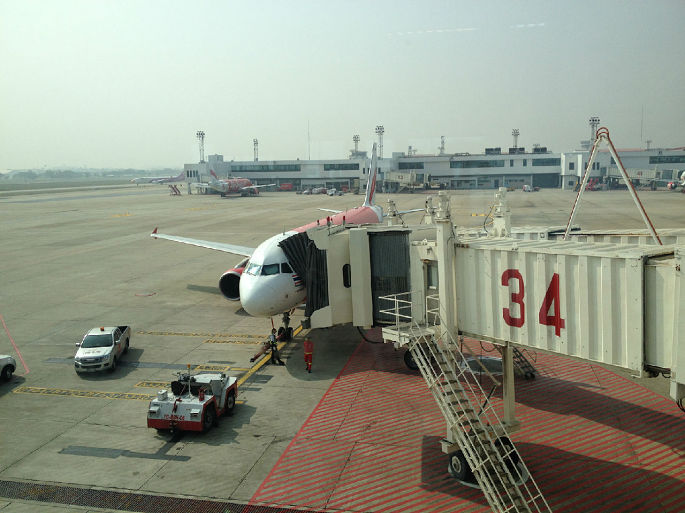 The plane couldn't help but order instant noodles with the taste of winter Yin Gong, which was very nice.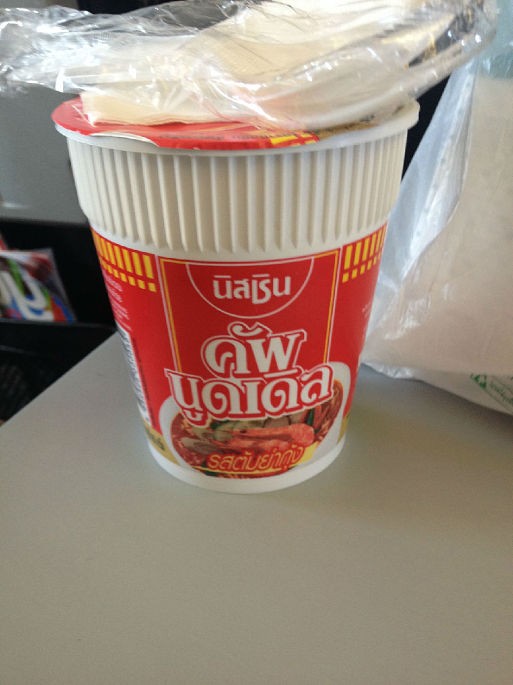 Foreigners like to take such a small child out of the house, just less than one year old, so cute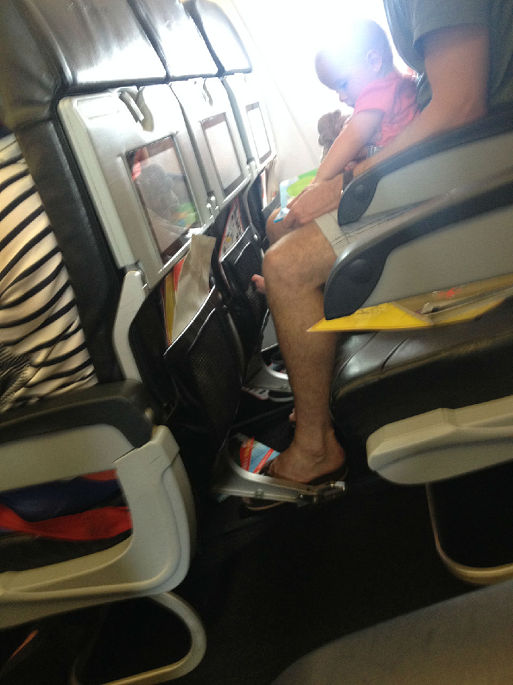 On the last day, I also went to Langman Airport first, and then took shuttle bus to BKK. It is amazing that shuttle bus does not need money! No money! Nearly 50 minutes' drive, without traffic jam.
Thailand Completed ~ ~