Starting from Chiang Mai City, it takes one hour to drive to Baan Nam Khong, a mysterious village hidden in Doi Lungka, Thailand's fifth highest mountain at an altitude of 1200 meters. This will be the starting and ending point of Jungle Flight. According to their own website, the altitude of 1,000 meters makes Jungle Flight the company with the highest geographical location in Thailand's sliding rope project. The unique alpine and jungle climate keeps it at 18 ~ 28 degrees all the year round. November to February is the most pleasant season every year. The just-concluded rainy season irrigates a large area of green vegetation, showing the unique rich flavor of tropical rain forest everywhere. BNK is the most beautiful in March and April. All flower species bloom in turn. Tall and straight trees are also covered with green crowns to welcome the upcoming rainy season. Rain began to increase gradually in May, the climate was cool and the sky was as blue as wash. In the intermittent sunshine and rain, huge white clouds were suspended in the mountains, making it impossible to move one's eyes away….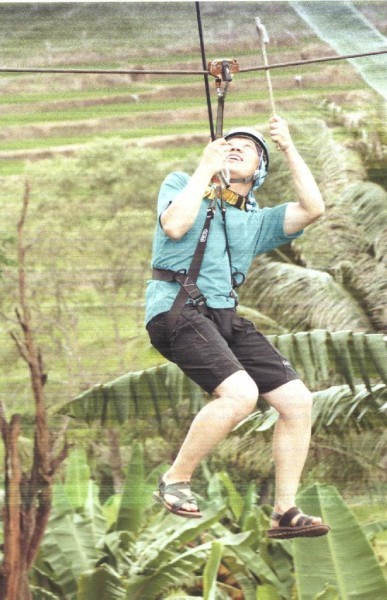 The whole Jungle Flight is divided into two routes A and B according to the length of the route. More than 1/2 of the population in our family is physically weak, so we chose the shorter route A, which includes: flying over 24 platforms (50 kilometers per hour), 1 high-altitude suspension bridge, 1 air spiral ladder, 2 longest flight tracks (including extraordinary tracks 50 meters and 300 meters long from the ground), 3 high-altitude downturns (up to 40 meters above the ground), 35 meters climbing tree nets, etc. The skating coach is a handsome man, very professional, and will observe your ability and courage. When you descend at high altitude, they will adjust the length and speed of the descent according to your courage. My son was timid and reluctant when he first started playing. After experiencing the feeling of flying on the sliding rope, his interest became higher and higher. If he had known this earlier, it would have been better to quote a longer route B.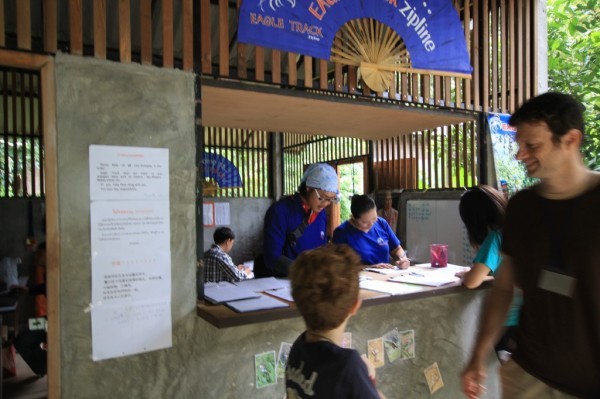 Sign the insurance policy before sliding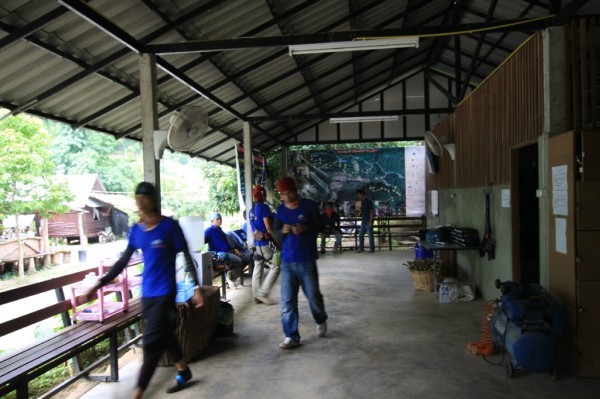 After signing the insurance, go to get the equipment.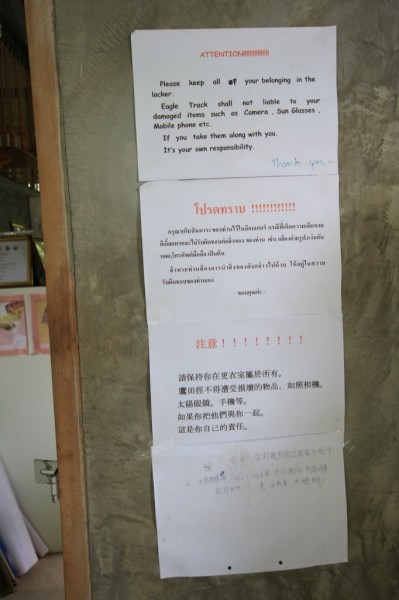 Precautions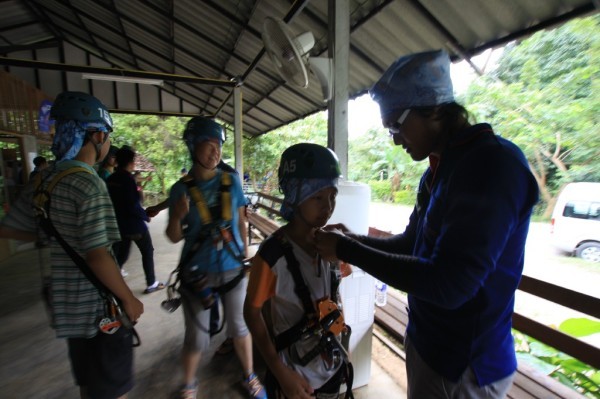 The coach is helping us to put on our equipment.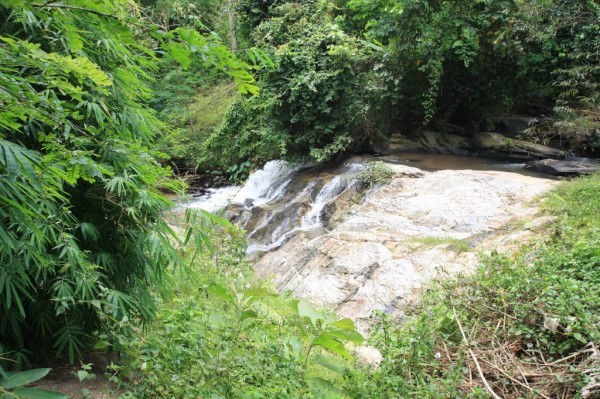 Flying in this jungle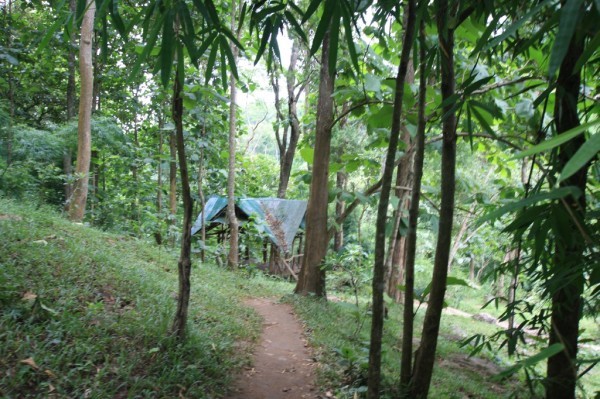 Flying in this jungle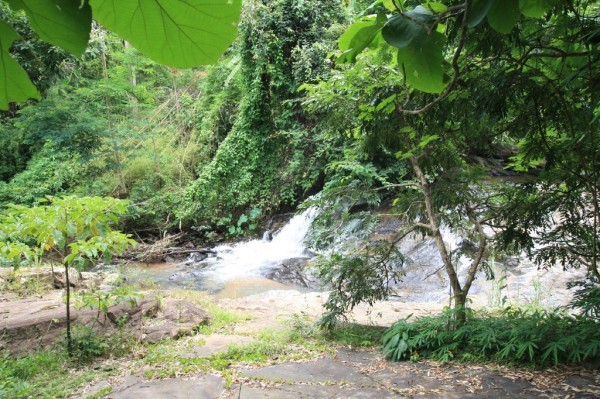 Flying in this jungle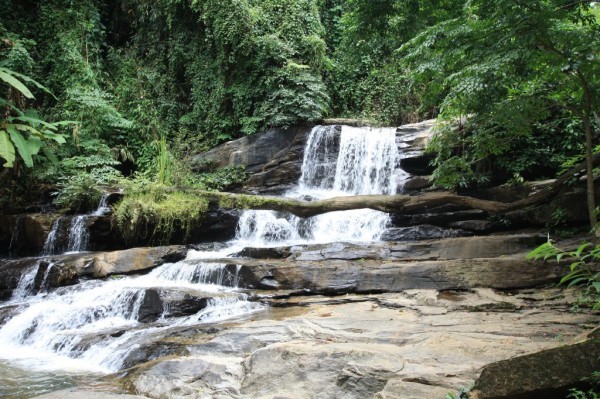 Flying in this jungle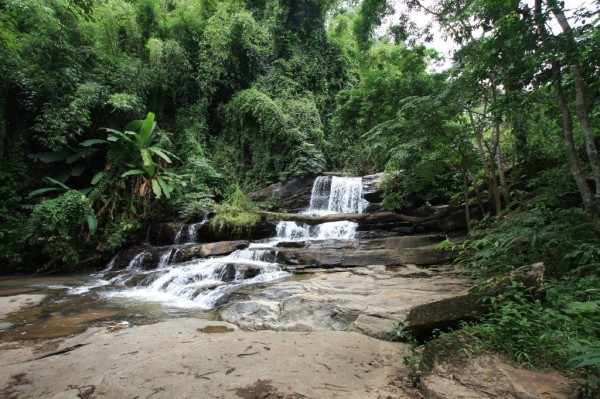 Flying in this jungle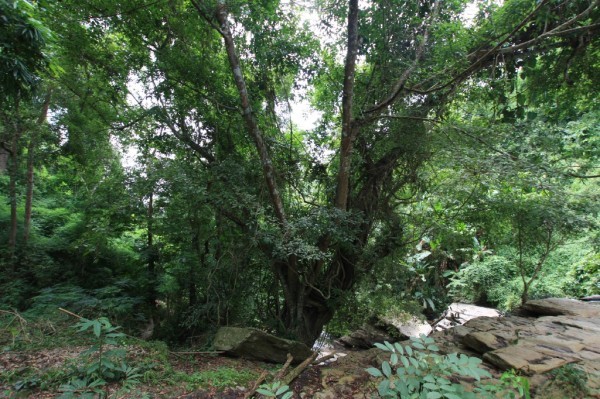 Flying in this jungle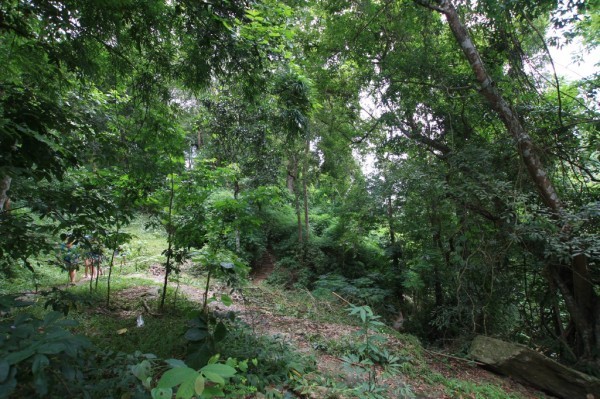 Flying in this jungle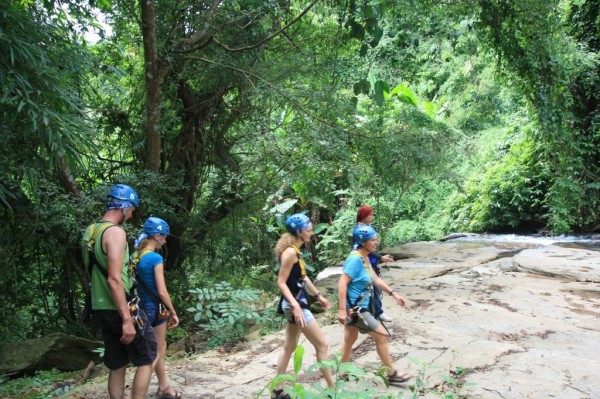 Flying in this jungle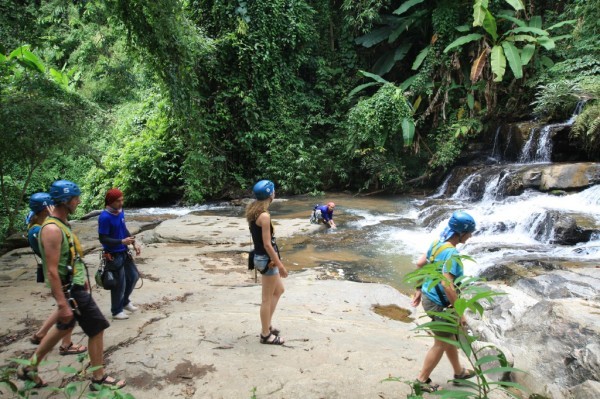 Flying in this jungle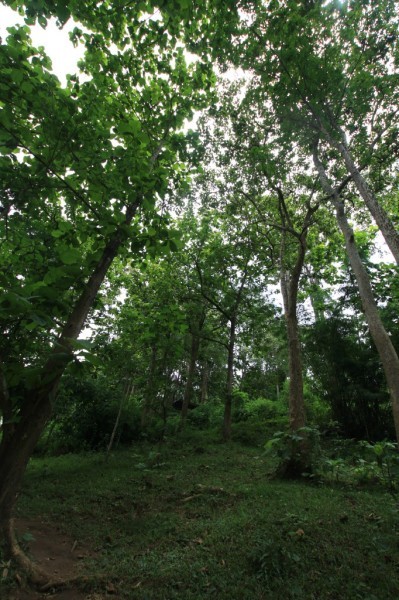 Flying in this jungle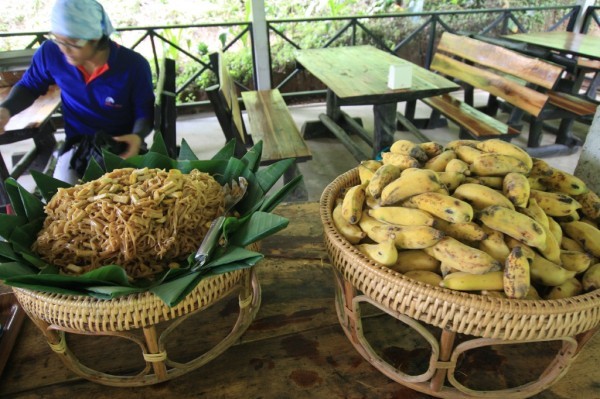 A buffet at noon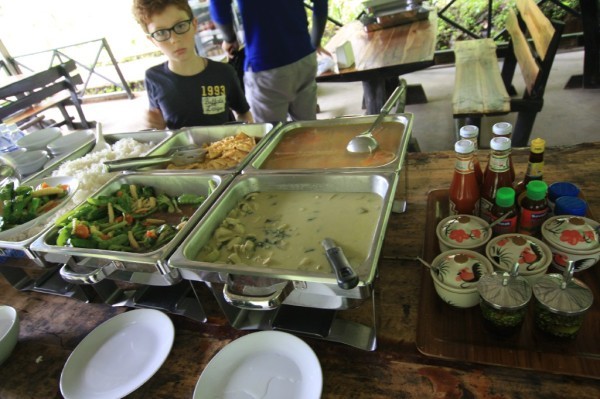 A buffet at noon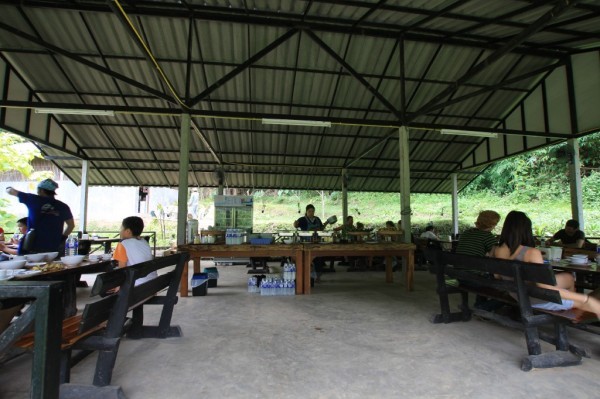 A place for lunch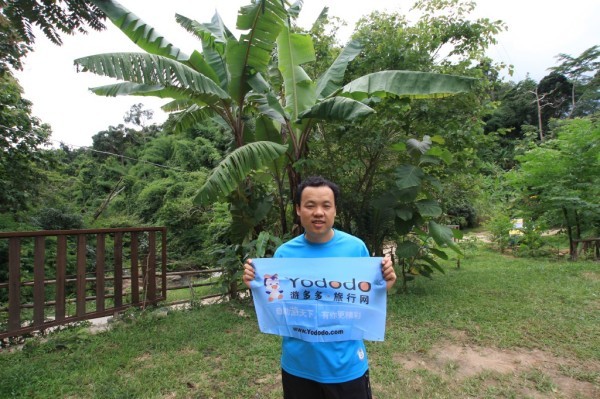 Here I take a picture with Duoduo Flag.
Tip: Jungle Flight cannot carry a backpack or a large camera. If you want to take a picture, you need to bring a small card player. Bag, large camera and what can be put in the locker they provide. There are also free bottled water and buffet lunch, which are very considerate.