Knowing that such a place as Pai District was also a coincidence, I visited Duoduo Pai District Inn the year before last to raise funds. Only then did I know that there was such a fresh and beautiful place not far from Chiang Mai.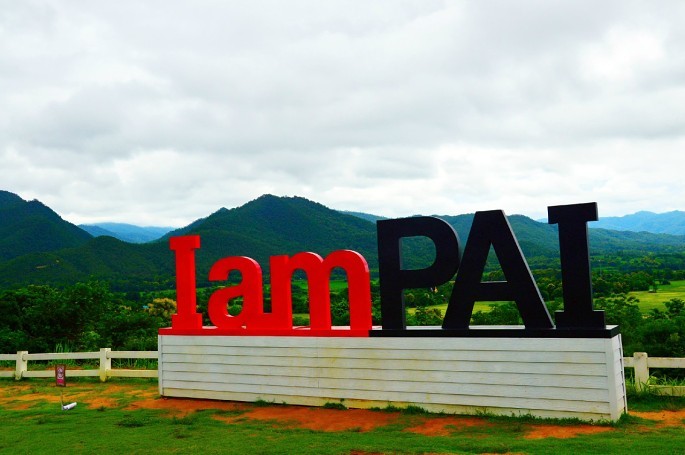 Thailand has always been the first stop of my plan to go abroad, so it's a rare holiday that decides this trip to Thailand. I searched a lot of information on the Internet and read a lot of travel notes, which also let me know more about Pai District. Pai District is also a station I must go to in my plan.
I was very lucky to take part in the sleep test and stayed in Pai Yododo Resort, Taimei Manor, Pai District, Thailand. I went to Chiang Mai first and then to Pai District.
Traffic from Chiang Mai to Pai District:
There is an aya service on the right side of Chiang Mai Railway Station Square, which can provide minibuses to Pai District. It runs every hour and can arrive in three hours. There is a 15-minute rest on the road and the fare is 150. Before, I saw WeChat paying attention to Aya Service's public number on the Internet. I can book the minibus at the back on the first day and choose where to get on the bus. They will pick it up directly at the hotel. The return trip can also be sent to Chiang Mai Railway Station, Chiang Mai Bus Station or Chiang Mai Ancient City. However, I am not very good in character. I made a reservation on the first day, but I didn't come to pick it up the next day, saying there was no order. Therefore, if you take the train to Chiang Mai, it is suggested to book tickets in advance.
We arrived in Beixian on the afternoon of September 4. The bus from Chiang Mai to Beixian will pass by Taimei manor. Because it didn't react at once, we watched the inn pass by. I booked a ticket back to Chiang Mai the next day in the town and took a double bus to the inn. The fare is 80. Later, I asked the staff of the inn. Generally, it used to be 100 cars. It seems that I would still bargain.

Pai Yododo Resort, Taimei Manor, Pai District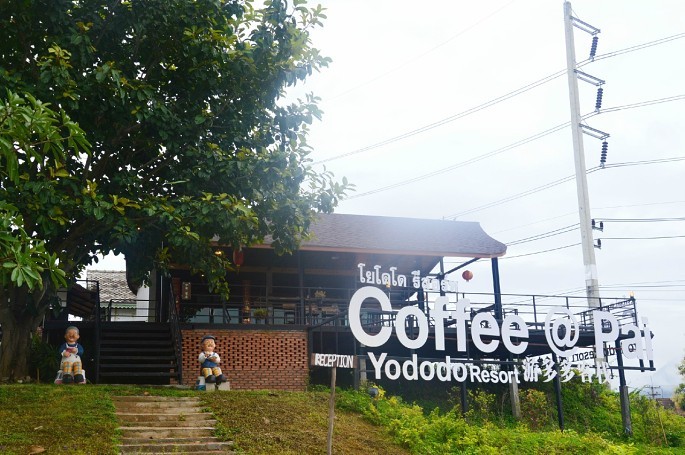 The area is much larger than I thought, and the environment is very good.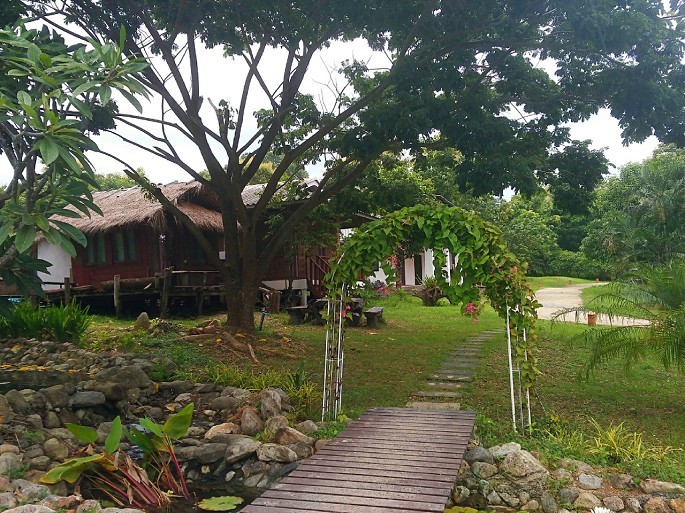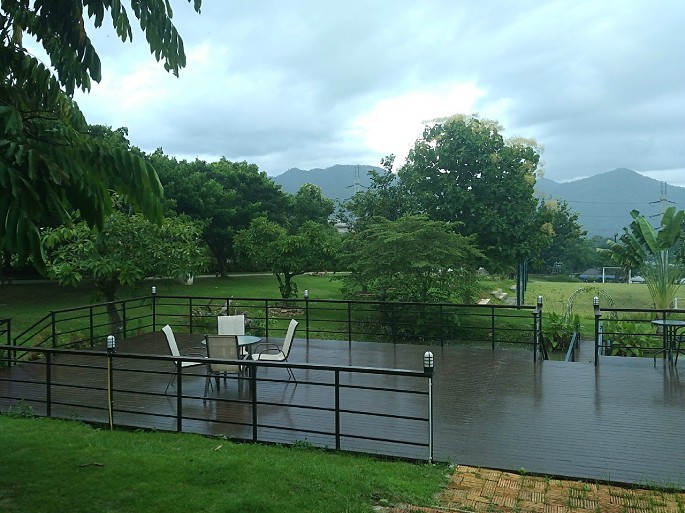 There is also a swimming pool, but it rained at night. Otherwise, I really want to go into the water at night.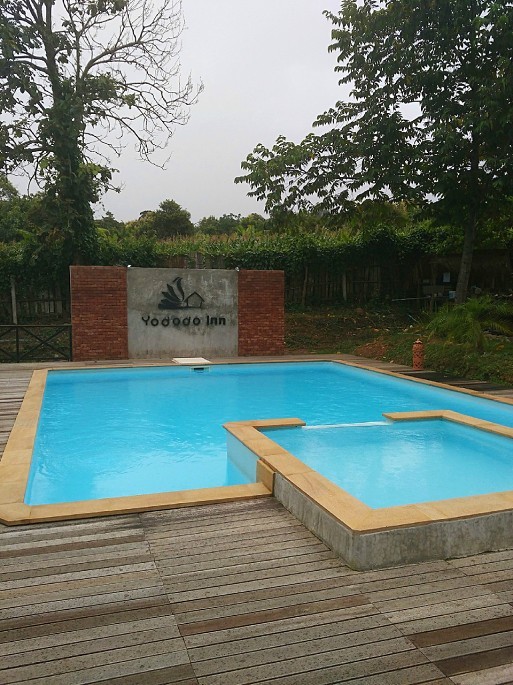 After check-in, the interior view of the room and the room area are also very large.
Doesn't it look good
Mineral water, hairdryer and, by the way, refrigerator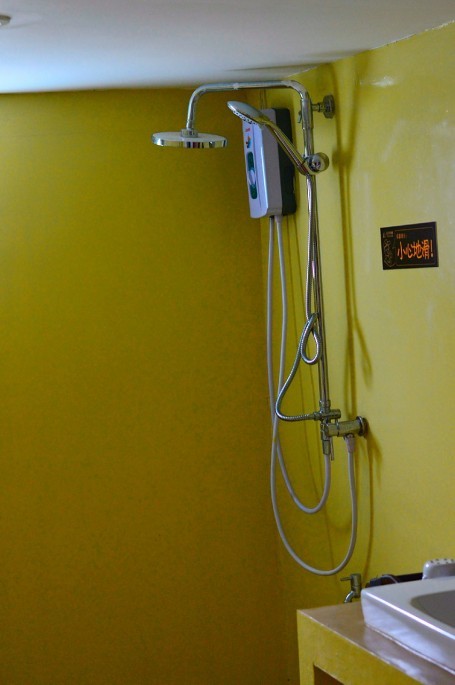 Toilet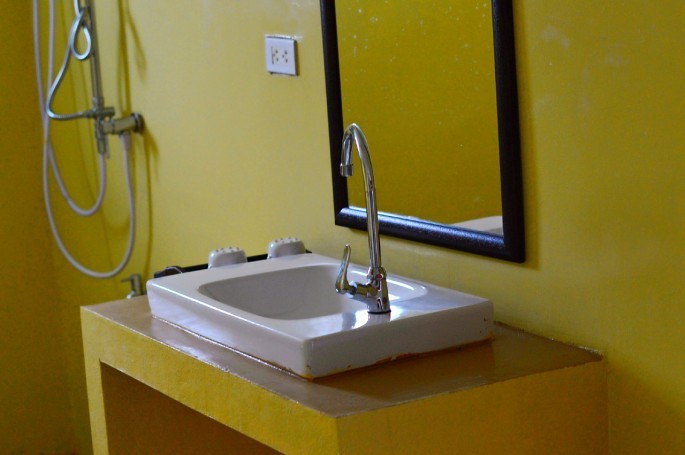 After packing, the front desk asked us what we were doing in the evening. I thought to see the night market. Who knew that the front desk was super good? I was told that the hotel provided a pick-up service. Because we came here by ourselves, we decided to drive us to the town and recommended a restaurant, which was very good.
This is the one below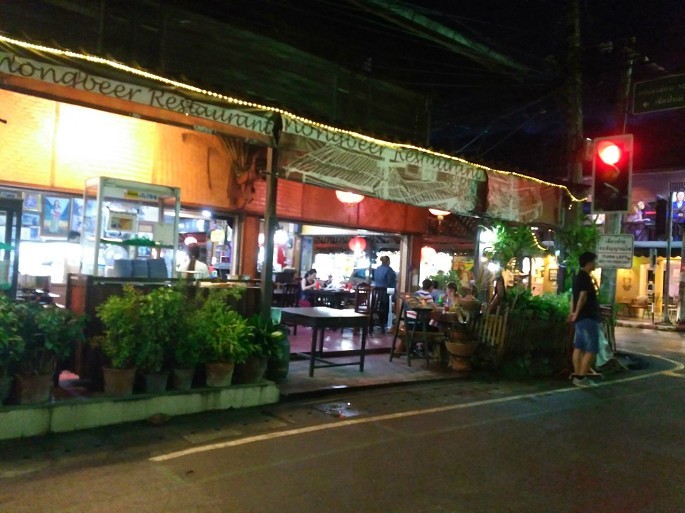 There is a staff member in the inn who speaks excellent Chinese. If she doesn't say she is Thai, I think she is Chinese. Also let me add her wechat, easy to contact. Because we don't know how to ride motorcycles, she ordered a charter trip to Pai District the next day for us. It's really good to go around and stop with us.
Souvenirs in night markets are not recommended. The price is much higher than that in Chiang Mai night markets. However, Indian Lala tea is strongly recommended. It is delicious and has never been encountered in other places.
This restaurant offers all-Chinese service. It's only 350 plants after ordering so many below, which is very cheap.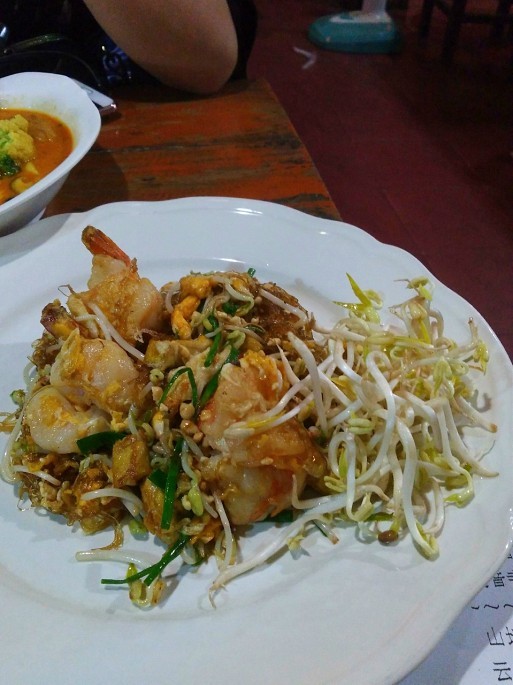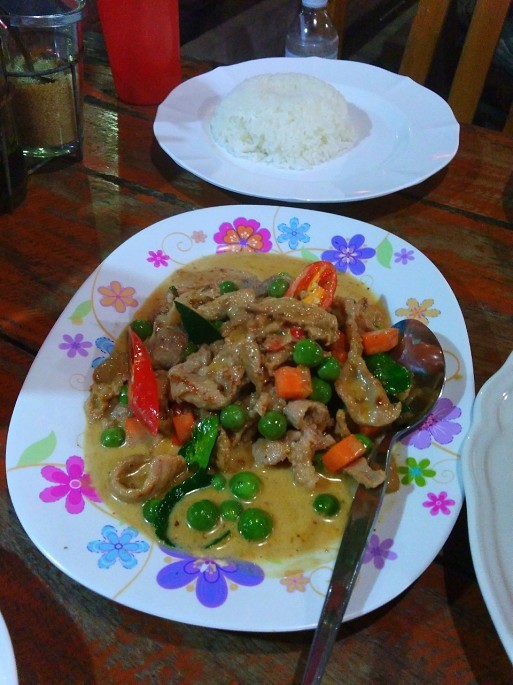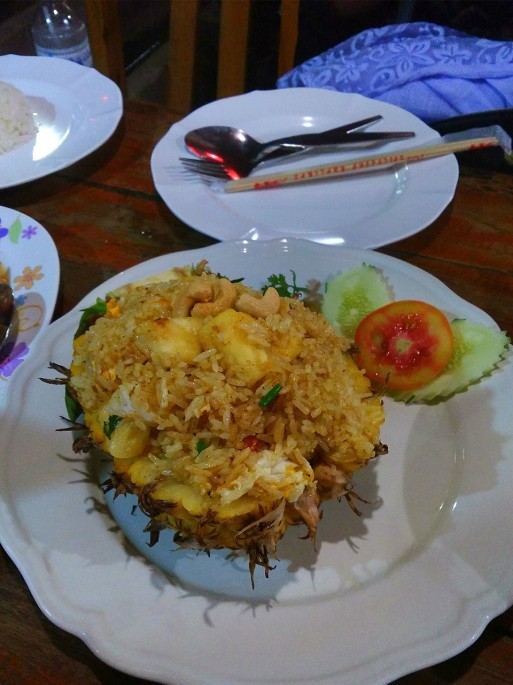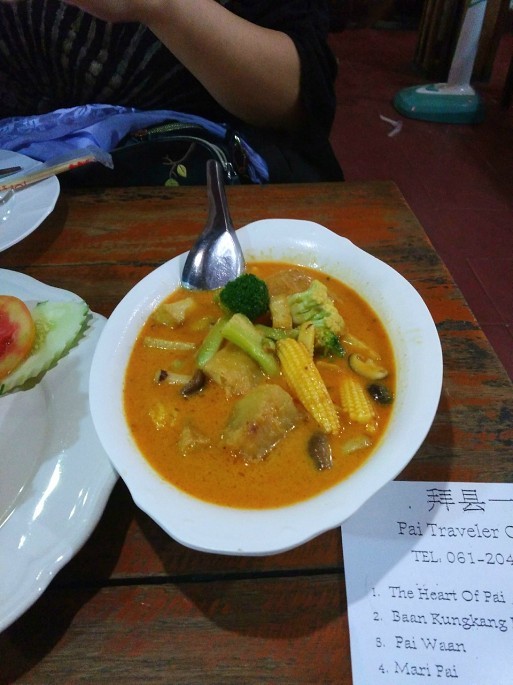 The shrimp in the dish is very large.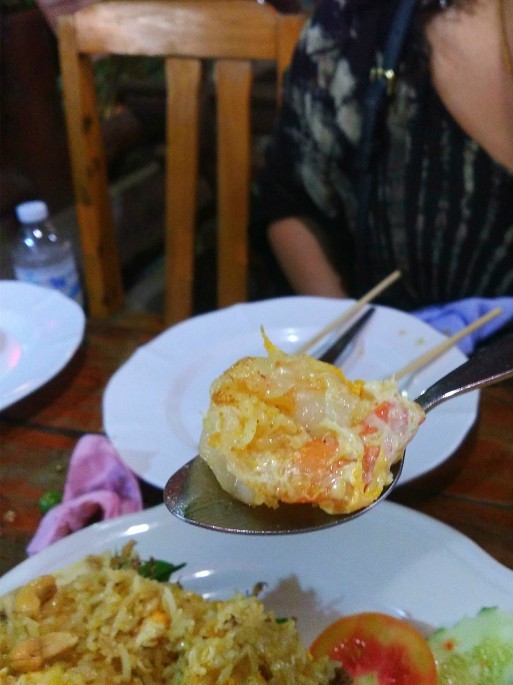 I saw such a shop in the night market. I saw the picture at the door on the Internet before. I vomited several times and finally arrived at Pai District. The road to Pai District is indeed a very winding mountain road. It is estimated that many people will get carsick.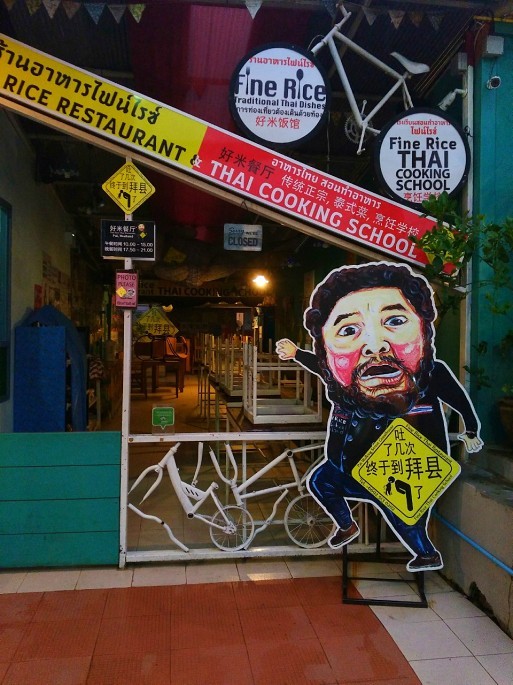 The next day, Pai District's journey ~
We chartered a bus to leave at 8 o'clock, and the inn provided free breakfast at 8: 30. We went to the front desk. There was already a person working in the kitchen. We asked if we wanted breakfast. It was really nice!
The breakfast in the inn has rice and fried eggs, and the soup tastes good.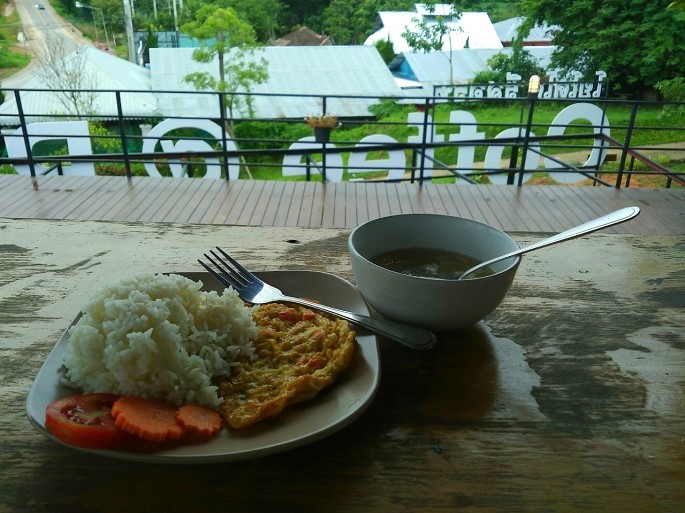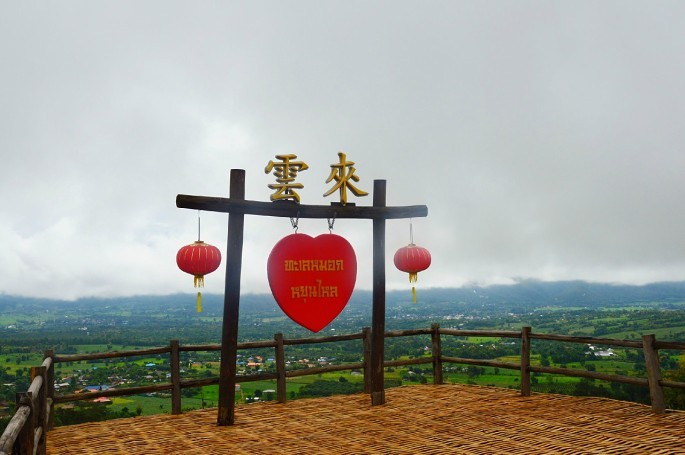 There are 20 tickets for Wulong tea. It's nice to drink hot tea at the top of the mountain. It's too cheap to convert it into RMB. You can see many sights in Pai District. It's refreshing in the early morning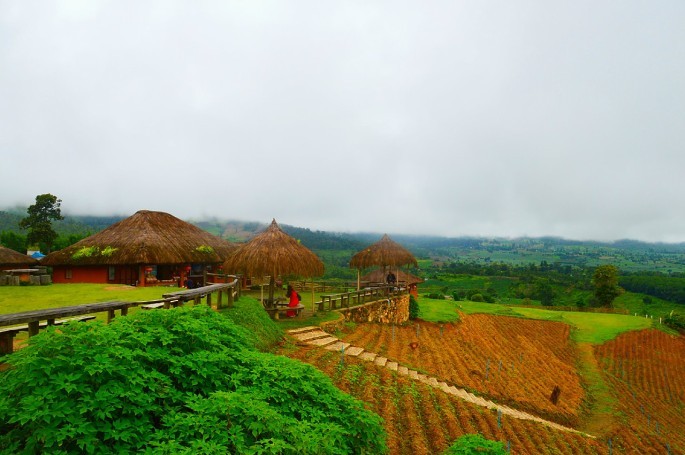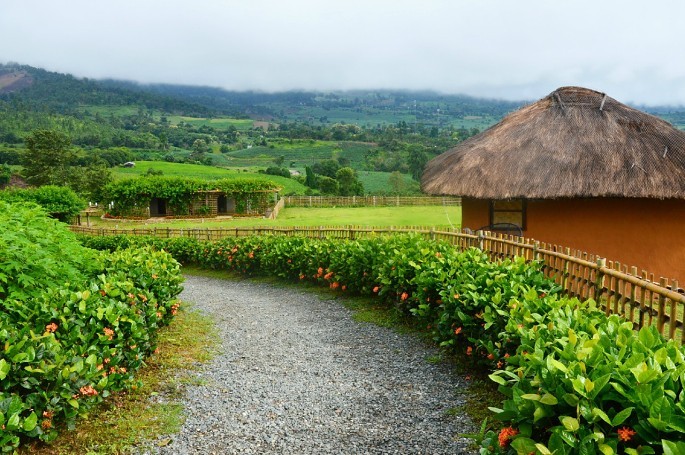 Take a picture to prove that I was here.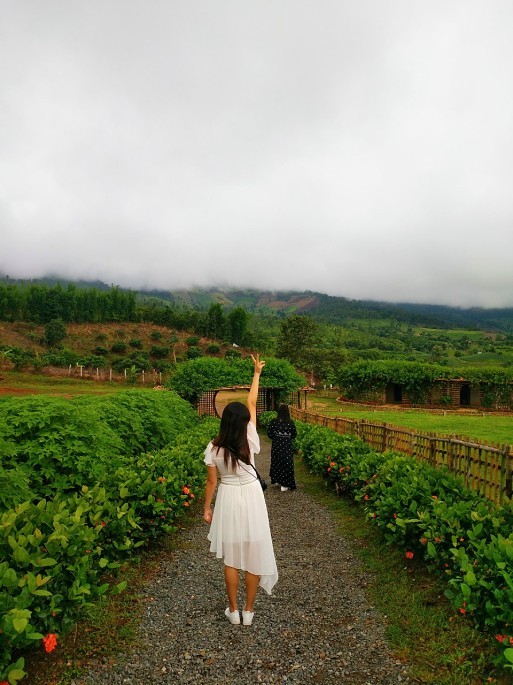 Yunlai Viewing Platform is Nanhu Mountain Village, which is regarded as a small Chinese village. China in the eyes of crooked nuts is different from what I see in my own eyes. Just look at it and leave.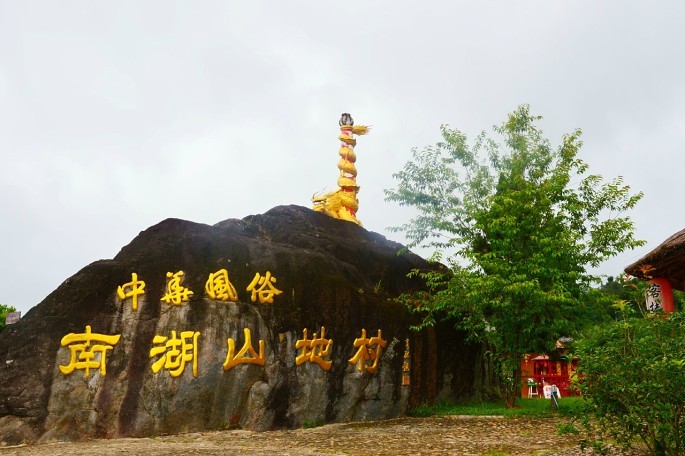 The scenic spots in Pai District are all on the same line. It's very convenient to rent a car or ride a motorcycle
The pink house is next door to Duoduo Inn. The color here satisfies the hearts of all young girls.
I feel that it is very beautiful to take photos everywhere in Pai District!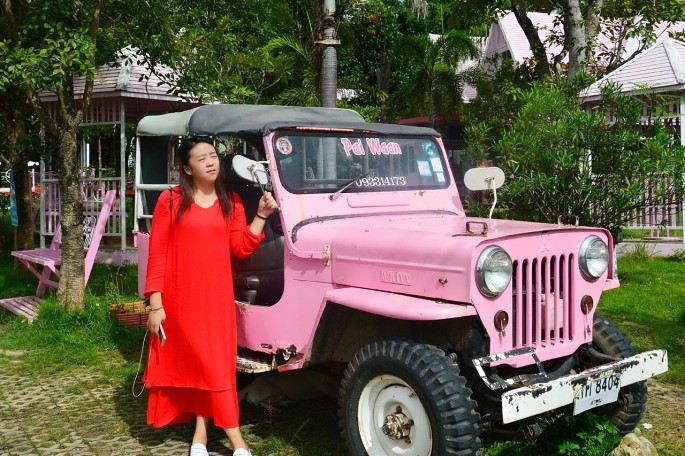 Dashu swing and motel, many hotels in Pai District are scenic spots, you can go in without check-in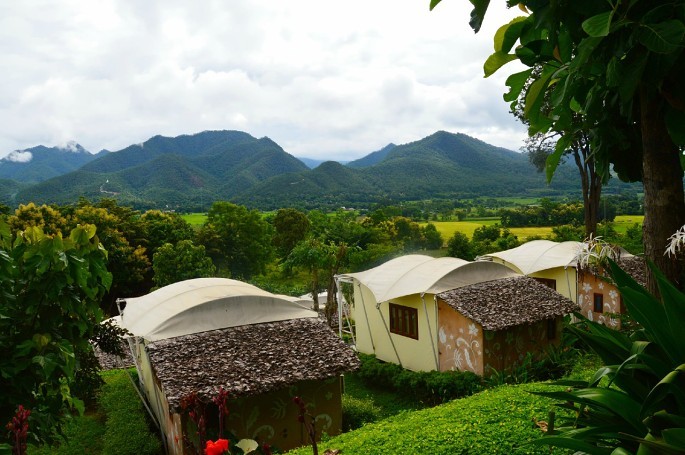 Big tree swing, facing the light in the morning, the effect is not ideal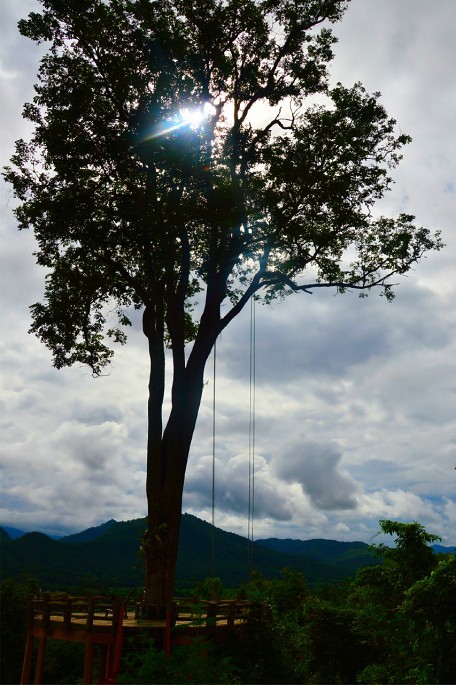 This tree is really big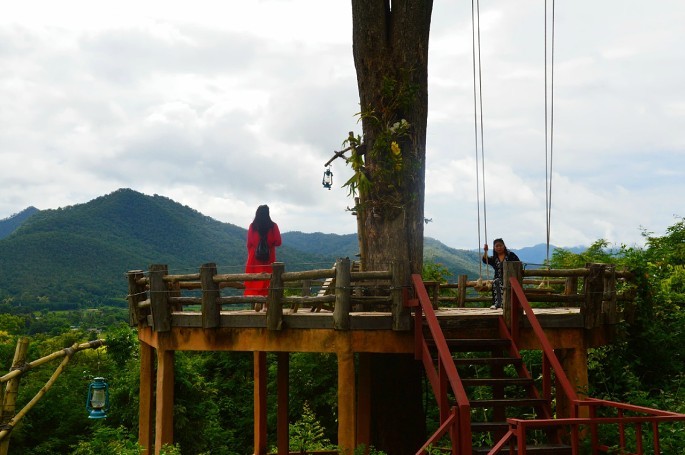 A pair of tourists entered the mirror and the picture was beautiful.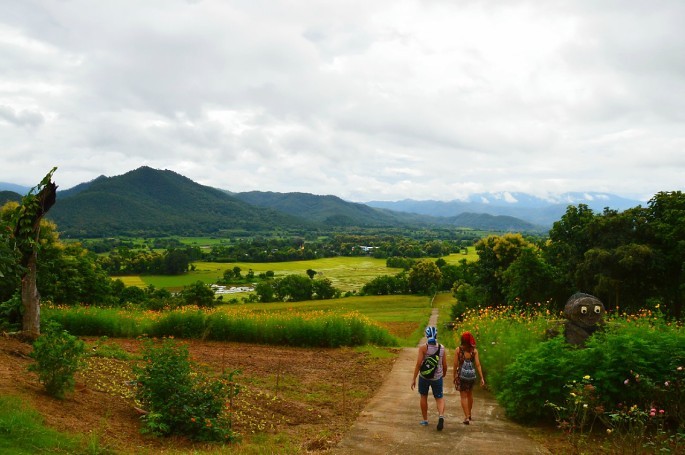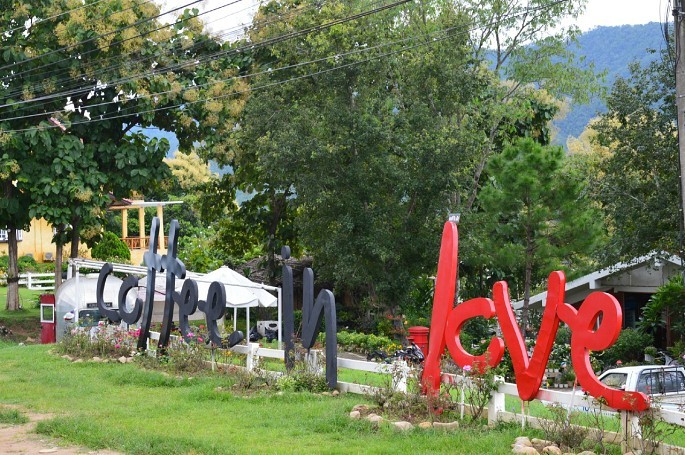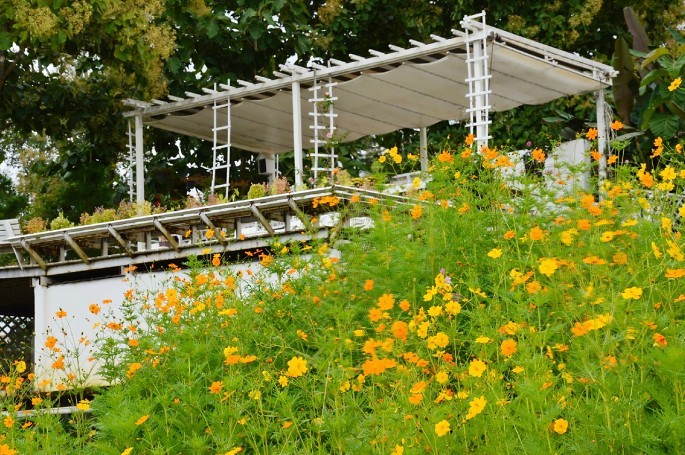 People in the scene, beautiful!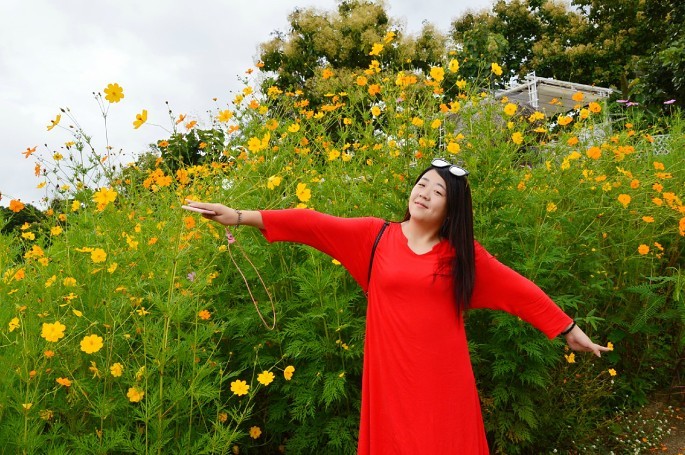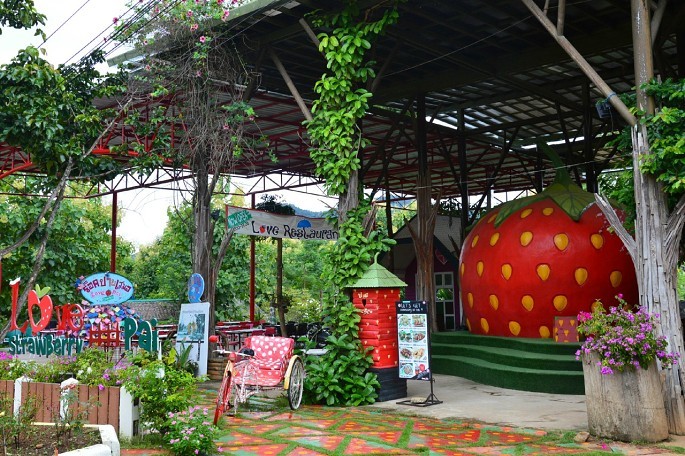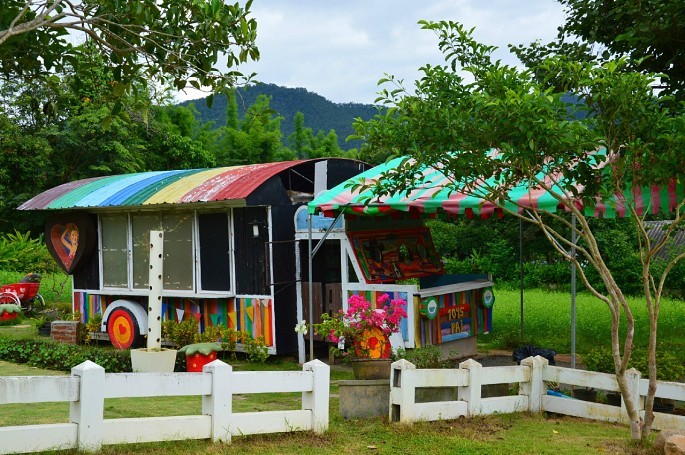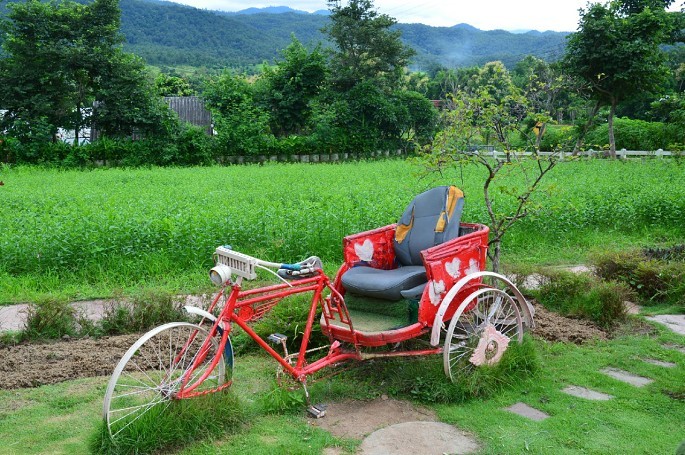 Pai District Grand Canyon, I don't seem to have much to look at when I go. If the time is tight, I can give up
The path up the canyon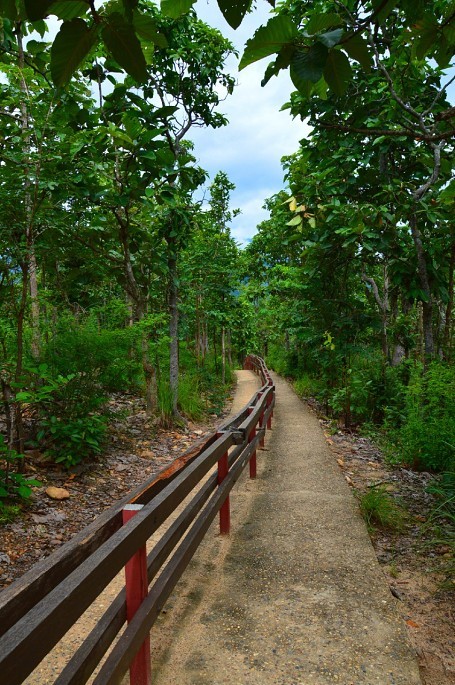 World War II Memorial Bridge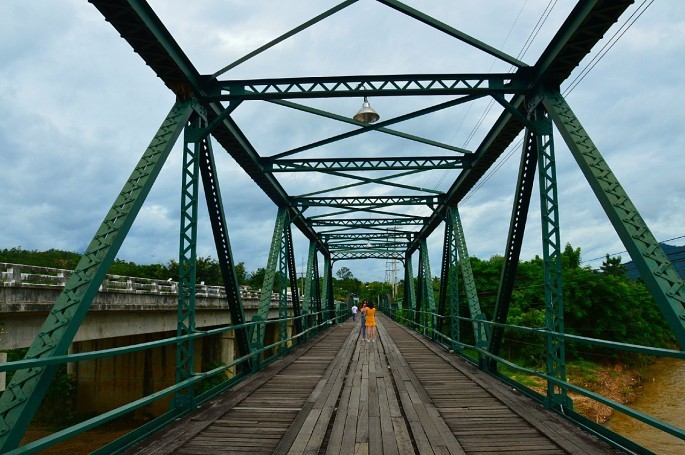 This motorcycle is parked on the bridge and can be used for posing and taking photos for free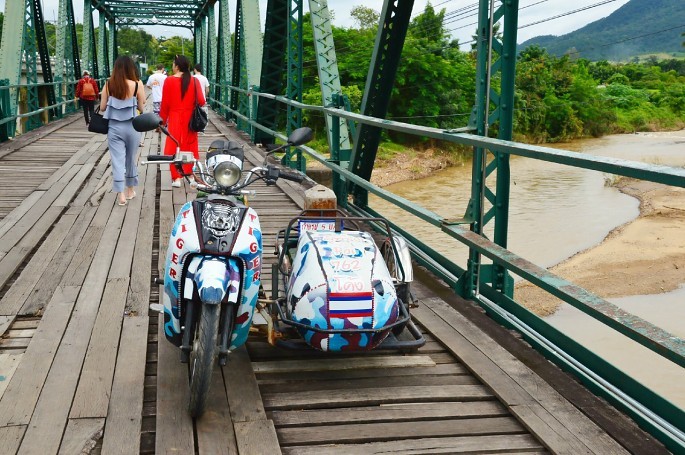 I can't ride a motorcycle, but it's OK to borrow a view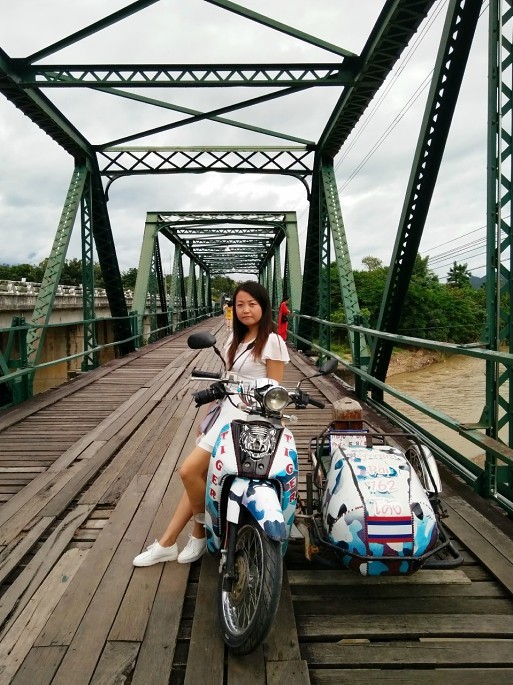 After a trip to Thailand, people became darker and darker.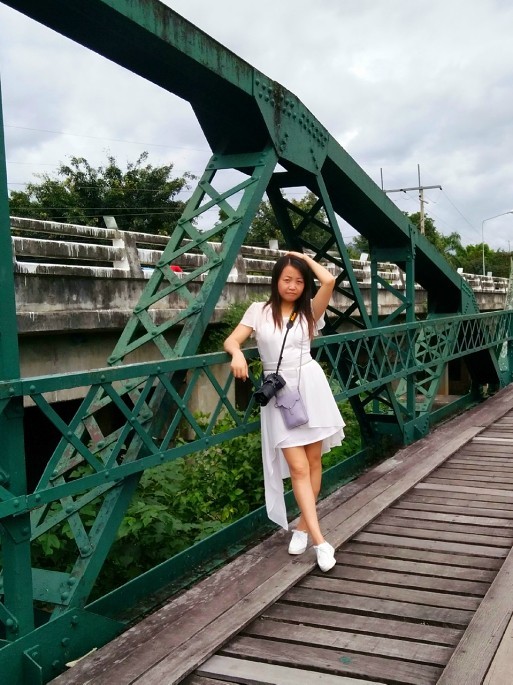 Next stop after leaving the bridge, Tree House Hotel
It must be a special experience to stay on it for one night, but it is so far away and it is estimated to be expensive.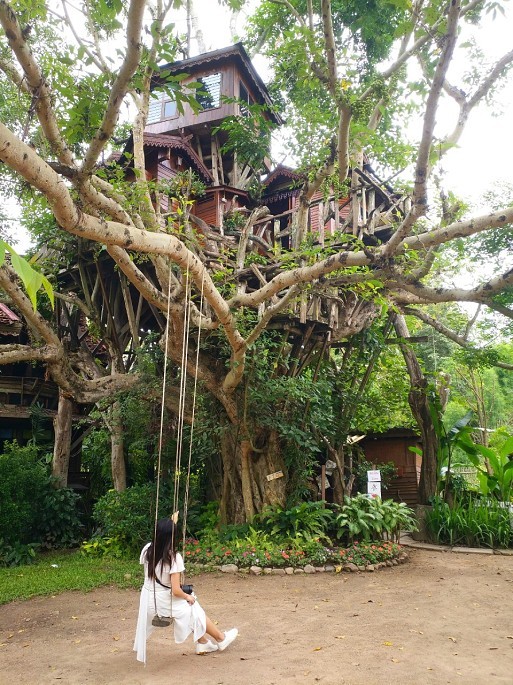 Below this should be the Baihe River, connecting to the World War II Memorial Bridge.
Meiyin temple did not go, forgive me, the steps are too high, do not want to climb, it is said that you can see the panorama of Pai District.
There are also two scenic spots in the town, one is the Pai District Post Office and the other is the handstand hut. The Post Office passed by last night and did not take a picture today.
Handstand cabin
We visited all the scenic spots in about four hours, and the chartered buses stopped at the same time. We had enough to get on the bus and then stopped at the next stop. In some places, we met the half-day tour reported in the town and were always urging people. We were completely left unattended and free. The main drivers could only speak Thai and would not urge us. We were also very conscious people.
At 12 o'clock when we returned to the inn, the front desk asked us to check out after washing. It was very considerate. After checking out, we drove us to the restaurant in the town. After lunch, we left Pai District.
Although you can travel to QuanPai District in one day, I think it is really a good place for vacation if you have enough time. Riding a motorcycle is also a good skill, but unfortunately I can't. Otherwise, it would be quite pleasant to ride around Pai District for a few days.