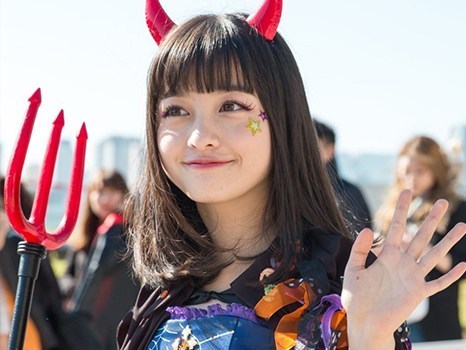 Japan, beautiful scenery, The environment is beautiful, the culture is peculiar, and the national quality is world-class. Its charm even surpasses that of Thailand. My desire to travel freely to this country has always been very strong, but the difficulty of obtaining a travel visa is daunting. In addition, you have to learn Japanese. As a developed country, the consumption cost there also exceeds that of Southeast Asian countries.
This is the first time to apply for a Japanese visa. The process was stumbling, with distress, depression and surprise. In the words of teasing athlete Fu Yuanhui, "Who knows I have experienced some what?"
The first stage: buy air tickets (hesitation, depression, surprise)
First of all, we have to decide whether to buy a plane ticket before applying for a visa. Or do you want to apply for a visa before buying a plane ticket? To apply for a visa, the embassy requires you to provide a round-trip air ticket reservation form, so it seems that only the first choice can be made. However, this naturally risks: "If the visa cannot be applied, the air ticket will be cancelled, and the chicken will lay the egg!" This is how I struggled with my freedom. Finally, I decided to buy a plane ticket first. I felt a little like "throwing caution to the wind by crossing the Rubicon".
It was not easy to buy a ticket either. It was very difficult to wait until Chunqiu Airlines had a ticket promoted by the Spring Festival. However, due to insufficient money in the bank card account during the payment process, the transaction was not completed. Although Chunqiu Airlines was Lian Airlines, it was so noisy that it sealed my account for three months! It was very depressed!
"Heaven does not destroy Cao" and "Sang Yu is lost in the east corner". Before long, E Travel on Weibo accidentally discovered that Australian Jetstar Airlines had opened a Shanghai-Tokyo route with a reasonable fare of 1,064 yuan to and from Shanghai. Therefore, he resolutely bought the air ticket, which was lacking in the United States and China, and had to fly to Shanghai Pudong Airport.
The second stage: thinking about contacting the agency visa (happy, disappointed, joyful)
After tossing and turning over the air tickets, we officially entered the visa application procedure.
Once again, it is vexing to choose a travel agency or Taobao. Don't travel agencies only handle visas for group tours? And Taobao merchants just ask you if your annual salary is less than 100,000 yuan and refuse!
During the November holiday, I went to consult a China Travel Service office with the mood of giving it a try. The female staff told me that they could handle it without the red line of 100,000 a year. 400 yuan, the price is not bad, and I am very happy! It is against this background that buying air tickets is actually completed.
After waiting for a month to find the travel agency's business office, she was a little dishonest and raised the price of 100 yuan and 500 yuan. At that time, she was a little unhappy. 500 yuan could afford to spend it, but she didn't want to be slaughtered. She was stubborn and made another mistake. After thinking about it, she decided to change with her teeth and went to an online merchant to handle it. Just saw a travel agency recommended by Mahoneycomb at a cost of 259 yuan, and after consulting customer service, they were not too strict with the salary of 100,000 yuan, so they made the payment and the visa processing was officially started!
The name of this travel agency is "China Travel Global" and it is located in Beijing. Sincerely thank them! I also solemnly recommend it to you. Please find it on Mahoneycomb website: Visa China Travel Global Contact Number: 010-58419882
The third stage: prepare materials (trouble, hard work, relief, expectation)
The amount of materials required to be submitted for a Japanese visa is staggering!
Copies include: 1 ID card, 2 account book, 3 marriage certificate, 4 real estate book, 5 air ticket reservation form, 6 hotel reservation form.
The certificates include: 1 unit employment certificate 2 bank annual salary flow certificate 3 unit position leave certificate 4 organization code
To fill in the Japanese visa application form, two 4.5 cm × 4.5 cm photos must be prepared.
A few small interludes: When I arrived at the bank, I found that the gap with 100,000 yuan was not big, and I was relieved. Second, it is very depressing to issue a unit certificate and inform the office staff that the embassy may have to call to verify personal information: to go to Japan, everyone in the work unit will know about it. This is called what! Third, I have never had the habit of booking hotels in advance. This time I made an exception and ordered a hotel near Ueno Park in Tokyo from Ctrip and printed the hotel order.
The preparation of visa materials was long-winded, intermittent and patchwork for more than half a month before it was finally completed.
The moment Yunda courier took away the file bag, another hope and uneasiness began.
Japan, like an elegant and beautiful girl, submitting a visa application is like handing her a love letter. The girl will have to wait more than ten days before giving me a reply, perhaps refusing, perhaps. To give a faint smile. It depends on whether my fate with her is deep or shallow!
One of my thoughts: As a neighboring country of Japan, why is Japan so guarding against tourists from our neighboring country? On the other hand, we are also trying our best to encourage hatred against them. However, more than 30 years ago, this was not the case, not to mention Mao Zedong and Zhou Enlai, who urged Sino-Japanese friendship. In 1980, China had just reformed and opened up and needed Japan's capital and technology. Japan also provided us with a large number of interest-free loans to make up for the crime of aggression. At that time, Sino-Japanese friendship from generation to generation was the theme.
Feeling 2: Should how Live Life? Is there a big pursuit, a small pursuit or no pursuit? Great pursuit requires great wisdom and even greater mind! You can afford to lose! Otherwise, how can one collapse after a setback? Without pursuit, it seems very comfortable to be happy with the situation, but without seeing the beautiful scenery of life, wouldn't it be a trip to the world for nothing?