Line:
Air ticket [Macau-Chiang Mai]: http://www.airasia.com/cn/zh/home.page, return air ticket including tax RMB1800
Asia is a well-known low-cost airline. Although the price is not as low as before, it is still relatively affordable. It can be said that it is really cheap.
Bus [Guangzhou-Macau]: http://item.taobao.com/item.htm? Spm=0. 0.0. 0.tJ9P59 & id=9348471832RMB108
Taobao bought tickets for the Australia-China Travel Service and Guangzhou-Zhuhai round-trip buses, which are not limited to returning on the same day. It is very convenient to pick up the tickets at the boarding point.
Visa: [Taobao] http://detail.tmall.com/item.htm? Id=14354040734 & spm=0. 0.0. 0.chkdfR, RMB260 without postage
Taobao visa is very fast, and the information will be ready within a week.
Residence: Agoda booked, paid in advance.
D1: Chiang Mai Plaza Hotel RMB202
D2: Baan Kung Kang de Pai RMB220
D3: Baan Kung Kang de Pai
D4: Chiang Mai Plaza Hotel
D5: Chiang Mai Plaza Hotel
………….. … … … … …………… … … … … … … … … … … …
A long, long time ago, I exchanged my points for a copy of Bangkok Chiang Mai Raiders. A long, long time later, I actually set foot in this place.
It is not where you go, it is who you meet.
A little impulsive, a little crazy, a little 2, youth is like this, sometimes dream also want to start the courage. In March, I gambled on two air tickets, in May, I gambled on five nights of hotel and visa fees, so in June, I accidentally made a trip to Chiang Mai.
After experiencing the broken dream of Vietnamese millionaires on the 2012 National Day, I left a regret in my heart, An accidental opportunity, a very, very accidental opportunity, a former Vietnamese tour partner proposed a trip to Chiang Mai, Thailand. He remembered Gao Xiaomin's fairy tale travel notes (below) for a long time, and there was also the temptation of an acceptable air ticket price. With 99% uncertainty, he accepted the fact that he would not refund, change or change, and had infinite longing. He paid the air ticket in March and then felt very conscious.
Rain, there has been no sign of stopping, don't noble people go out in the wind and rain?
After joining R to cross Macao at 1: 00 p.m., there were really few people. At ordinary times, there was no sight of long lines crossing the border in Gongbei on holidays. He took him to the new road and Guanye Street to find snacks. How could Italy miss the pork chop bag? ! Because the first time I took the AirAsia flight, it was also the first time I took a self-help tour out of the country. I was afraid of going wrong. I braved the rain to sweep the streets at 19:55 p.m. and hurried to the airport early, because Macao really had no desire to visit. From Guanye Street back to Venetians take a free bus to the airport. Ha ha, shuttling back and forth in Macao can save money.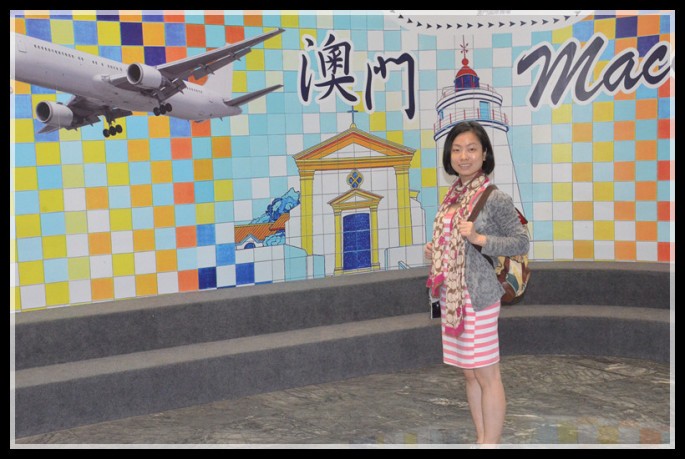 I met Xiao M and her boyfriend, R, at the airport. I accidentally reserved more than two hours at the Macao airport. I was idle and panicked. I changed 4,000 Thai baht in China before, fearing that it would not be enough to spend, so I temporarily changed another 2,000 B at the airport.
The wind was a little strong, the rain stopped, the sky was gray, and Macao airport was really small. Usually, it was reserved for at least one or two hours for domestic and international flights. Here, I changed my boarding pass, passed the security check, and checked in (I bought 20KG of check-in, but I didn't expect it was only 10KG, which was lost! AirAsia's plane meals, luggage check-in, seat selection fees and drinks have to be purchased separately), finally flew! We have been wondering before: the journey is very fast, but the return journey will take so long? The puzzle was finally solved by a broken voice on the plane. China and Thailand have a time difference of one hour. The departure or arrival is local time. The literal time is not all understood according to Chinese time.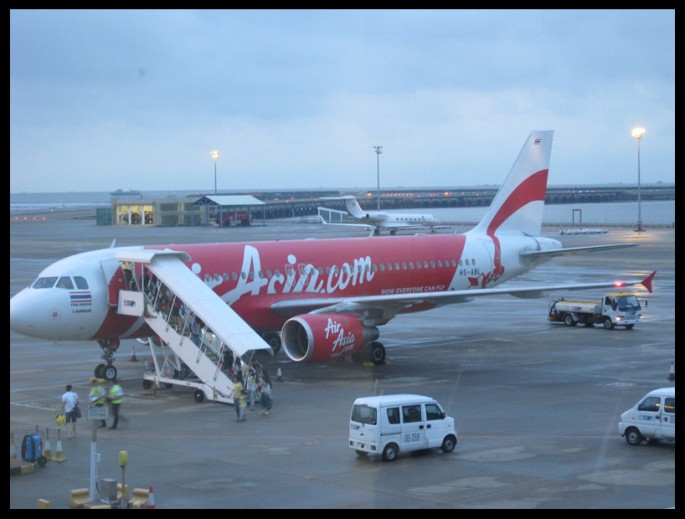 Macau-Chiang Mai: FD2953 19:55-21:35
Chiang Mai-Macau: FD2952 15:35-19:15
After narrowing for two and a half hours, the plane finally began to descend. The night in Chiang Mai was extremely charming. Vast prosperity, soft lights, neat crisscross, so beautiful.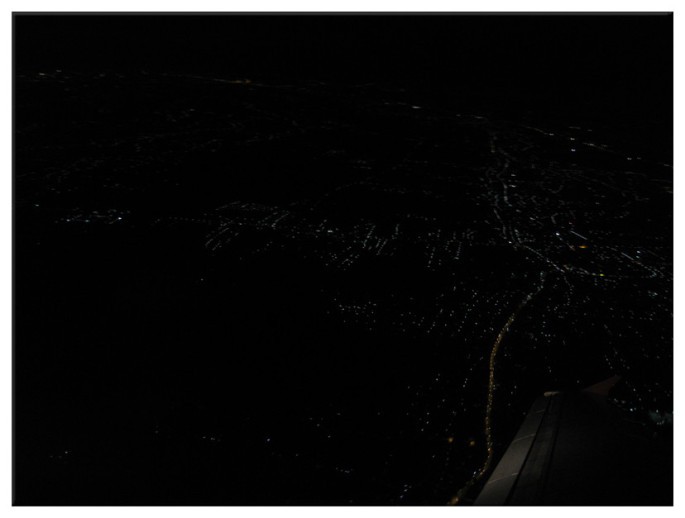 Get off the plane and buy a calling card (the airport has a free truemove card, top-up 100B can make 98 minutes of international long-distance calls, China's M-Zone answer or * * domestic calls can be 6 yuan/minute), Taxi, the taxi driver is very kind, all the way to sell her car rental service to us (the uniform price for taxis returning to the city at the airport is 120B), asked about our itinerary and talked about the price (5000B for the return trip). Because the road is not familiar, we still decided to take mini bus (150B/person) in PAI County, which will leave tomorrow. It takes about 20 minutes by car from the airport to the hotel where we stayed. When the car stopped, we all sighed that such a luxurious hotel was equivalent to only over 200 RMB, and the cost performance was not generally high.
The kids from Beijing are waiting for us early in the hotel lobby. Hey, it is a kind of happiness to have one more companion on the trip.
Put down our luggage and we went out, because Xiao M and her BF didn't buy plane meals, so we wanted to find food in the first place. Cheers! On the first night, I tasted the local Chang Beer and had a good trip!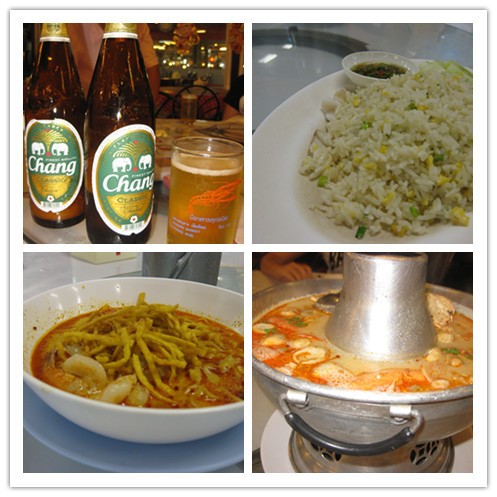 The imp arrived one day earlier than us. She had already mixed up the land half cooked. She took us to the night market after full of food and wine. Although it was late and the stalls would be closed, she still saw its heyday and the consumption was really cheap.

D2: Chiang mai-Pai
The next day, the destination was PAI County, where it was expected to be placed for three days. When I woke up, I came out of the hotel and met a couple from Shenzhen. I carpooled together and got on a double bus. I went directly to the station to find breakfast. I bought a 10: 30AM bus to Pai and got on the bus after breakfast slowly.
PS: When I was having breakfast, I rummaged through the suitcase and found that the thermos cup I had with me had disappeared. It was estimated that I had left it in the hotel and brought it to drink water the night before. Call back to the hotel immediately to find out. I will come back to the hotel the day after tomorrow to check in. The front desk replied that if I find a way to help me stay, I will travel with confidence. At that time, I broke the cup one month after I bought it and took it back for repair. After that, there was a joke that I went to a restaurant and left it behind. My friends brought it back. As a result, I came back to the hotel two days later and consulted again. I couldn't find the reply. Whoops! The 300-ocean dining master is finally over.
From Chiang Mai to Bai, it is more than 120 kilometers, nine bends and 13 bends, and it takes three hours to drive. The driver also drove steadily and stopped at two rest points. I pasted carsickness medicine and prepared U-inhalation. In the end, I didn't get past the nine bends and thirteen bends. When I got off the bus, the yellow bile water turned out.
Arrive! It was 1: 30, dinner was served, and the problem of food and clothing was solved as soon as we arrived in Pai District. Dongyingong Soup has become a must-order food for every meal. Thai fragrant rice is indeed worthy of its reputation, so Delicious!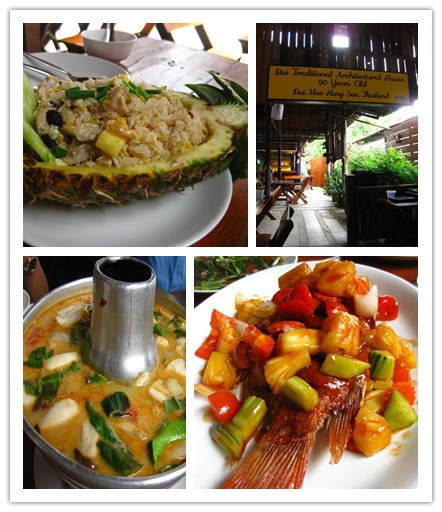 这里双条很少见,问了餐馆老板意见,call来了四辆摩的,运了五个人和行李去酒店,没想到司机们一伙都是云南来的大汉,在这里安居几十年了。云南是个够悠闲的地方,还到这里来,说不出这里有多么的吸引。到达第二个酒店,庄园式风格,一栋栋别墅型的屋子,仿佛置身于童话世界般,兴奋感骤增,咔嚓咔嚓,一阵阵逛拍。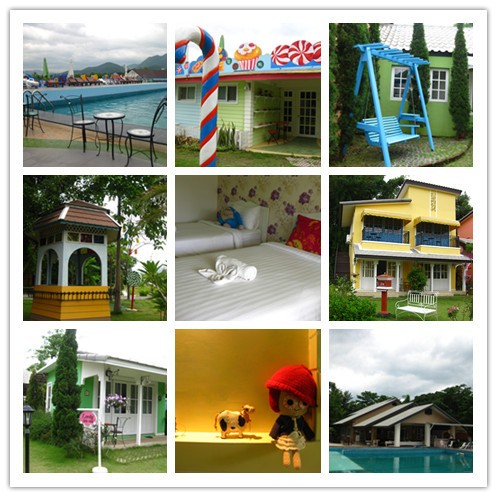 Originally, I planned to go out for a stroll after settling down. Later, because of a few hours of Lawton, the five unanimously decided to take a rest and then go out at night. R and the kid went swimming while I rested in the room.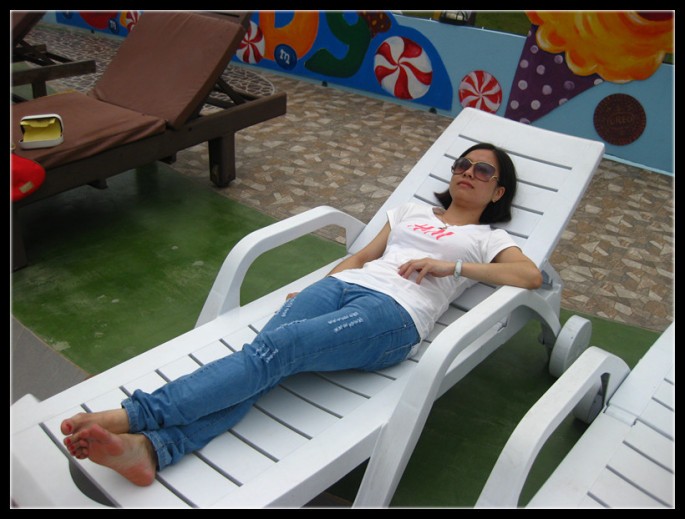 In the third meal, I ate a big meal. I finally tasted Chiang Mai's famous mango rice and the lemon juice I fell in love with when I first drank it. Then I drank lemon juice every day. Visit the night market at night. It is a very distinctive street. We are at leisure, relaxed and comfortable. We are discussing the situation of going to coffee in love and memory bridge tomorrow. The motorcycle rental here is very cheap. 140B is 24 hours long. Most tourists will rent a small cotton sheep, which is very convenient. So the five of us decided to rent the car tonight, drive back to the hotel tonight, and drive around on our mounts tomorrow. Three MM and two GG have to rent three cars. I drive by myself. When asked if I had a driver's license, I replied that I had a Chinese driver's license but didn't bring it with me. As it was already 10 o'clock in the evening, the shops were ready to close. I asked many questions about which one was easier to ride. The female shopkeeper replied that if the technology was good, any car could drive well, and asked if I rented a car, I would try it out for her first. However, I haven't driven a motorcycle for too long. At that time, I didn't have the courage to pass. I didn't rent it. Whoops, the plan was broken.
No way, plan A had to give up and walk back. As the saying goes, one person, one plan, everyone did everything possible and had a brainwave. We decided to let R rent a car back tonight. I practiced at night. If I could drive, I would go out and rent a car together tomorrow.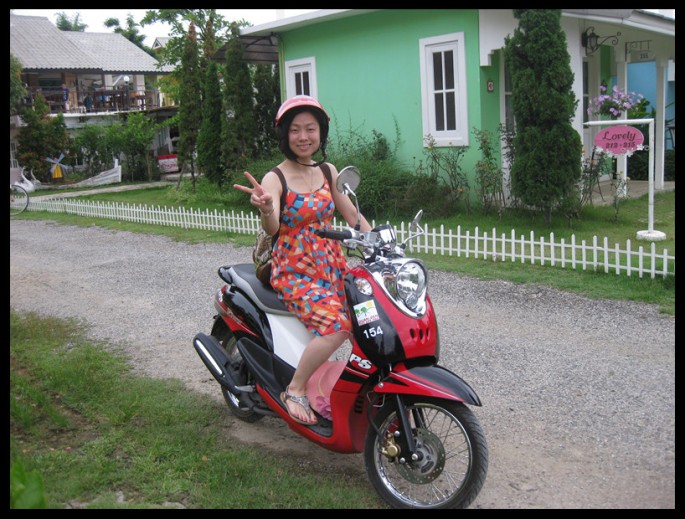 D3: coffee in love-World War II Bridge
The hotel offers a free open-air western breakfast buffet. Next door is an open-air swimming pool, watching the sun rise slowly, blowing breeze, enjoying the beautiful scenery, surrounded by green manors and villas, that feeling, perfect!
Xiao M and BF decided to rent a bicycle for safety reasons. On the third day, we divided into two routes and practiced in the garden a few more times. Finally, I decided to rent a motorcycle with a crustily skin of head. After breakfast, go to AYA server for consultation. In order to rent a motorcycle in Thailand, the local coach is required to teach it. The 150B/45-minute course can only be rented after obtaining a certificate of approval. If you can't get it, you can only be a passenger. In this way, during the "driving school" training, we met a group of Shenzhen girls and male photographers, the five of us, and so did they. Therefore, the first time I got a "driver's license" in a foreign country, I became a driver for a day, carrying a sister from Xi'an.



Coffee in love is just 7 kilometers from our hotel. I tasted the local vegetarian food at noon and then set out. The sun came out, wearing a skirt with suspenders, and her white and tender skin was in close contact with the sun all the way to play games. Pai District is a fairy tale world. Every place is full of scenery. You can see the world in your eyes.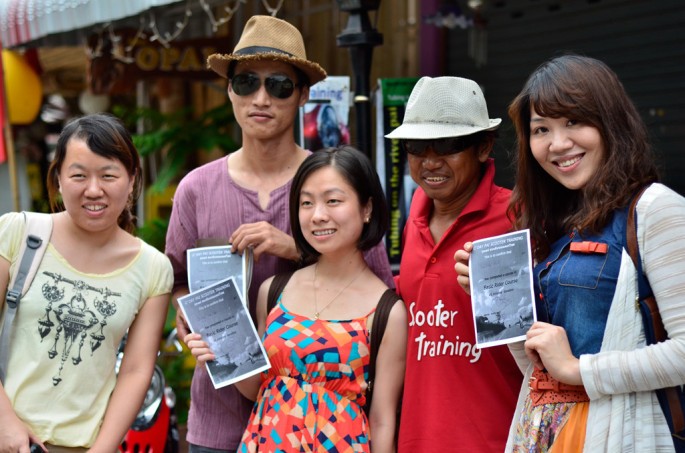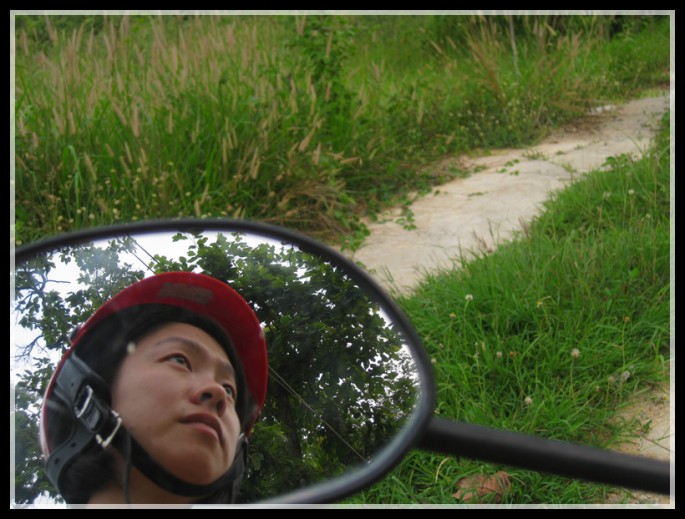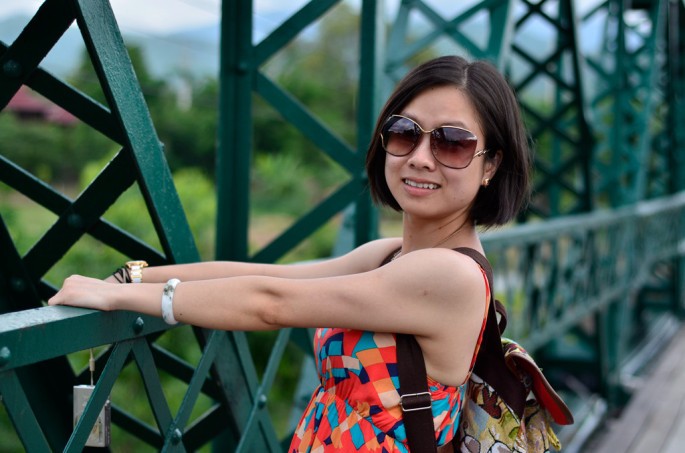 夜幕降临,拍拍停停,黄昏也来趁热闹了。我们各自回酒店梳洗一翻,然后再汇合一起晚餐。今晚挑了一间外国餐厅,Witching Well,店主非常帅气,还有清新的服务员,摄影师Mr.chen前一天帮店主拍了一辑不错的店面照,所以店主特别热情地招待我们,还主动帮我们拍照。西式晚餐,我点了一份意大利面和喜欢的柠檬汁。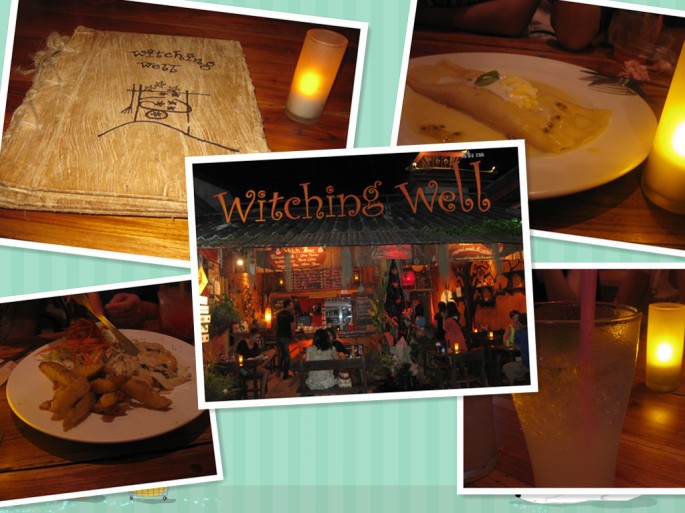 Everywhere I go, I always send postcards to myself and my friends, and this trip is no exception. Pirate Captain is a beautiful scenery line of PAI. He took a photo with him and printed it into postcard 40B. He wrote his best wishes and sent it to himself. Of course, we won't miss this common job. In addition, 10 postcards were selected and sent back to China together. Dear friends, wait for the films to be received.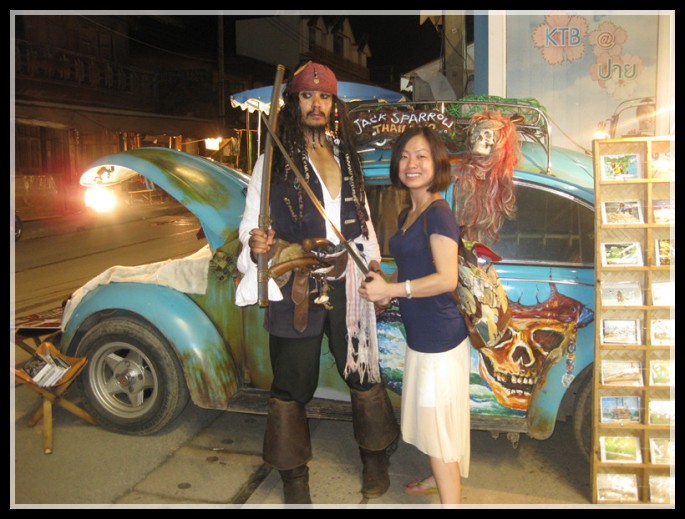 D4: PAI-Chiang Mai: Suto Hill-Chiang Mai University
The day after arriving in Chiang Mai, we entered PAI, so we decided to go back to Chiang Mai early on the fourth day and continue to taste hot pot for thousands of people at Sutie Mountain and Chiang Mai University in the afternoon. Last night, when I bought tickets in AYA, it was already 3: 00 p.m. and the five of us were divided into two teams, two at 3: 00pm and three at 2: 30pm. While I was accepting fate, I met a Guangzhou girl at the pirate captain. She said she bought a government car in the morning and returned to Chiang Mai. So we also pretended to be pitiful and returned to AYA to tell us that we had changed our flight and had to change the time to get back. Can we refund our tickets? The boss is an overseas Chinese. Seeing our pathetic appearance, he agreed to our request. As a matter of fact, the boss knew that we had told a big lie and only promised to refund us the money that could be sold. The remaining two tickets were beaten like this.
In order to catch up early, on this day, I set the alarm clock at 6:45 and went out with R to buy tickets. Because I strongly suggested going back to Chiang Mai early, I had to make some contributions. After buying the 10: 00am ticket, we went back to the hotel for breakfast at ease.
The Shenzhen sister she ran into the day before brought a handmade butterfly bracelet, which was very beautiful. Taking advantage of the time in the morning, when she saw the store today, she couldn't help going in and picking out a bunch. Have you, you, you received it? .
Back in Chiang Mai, I had a very simple lunch near the station and went back to the hotel check in to rest and continue my afternoon trip. Kid and R are still very energetic. They went to the market to buy durian and brought it back secretly. One is 90B. None of the hotels in Thailand, which are really cheap, are allowed to bring durian into, so we ate very satisfactorily.
In the morning, there was an accident during the trip, so in the afternoon plan, Little M's boyfriend had to stay in the hotel to rest. I, Kid, R and Little M acted. At nearly five o'clock, the driver started the price on the spot. 600B let us rent a double car, went to Sutie Mountain, toured Chiang Mai University and ate hot pot for 1,000 people. The world is really small. In the hot pot for thousands of people, we continue to run into the girls in Shenzhen.

D5: Ancient City Temple-Afternoon Tea-SPA-Night Market
The imp was leaving early in the morning. On the 14th, she always thought that she would leave the day after tomorrow. She enjoyed it every day. She didn't expect to leave when she woke up. At 5: 50am, I have to get up to catch a plane back to Kuala Lumpur and then fly back to Beijing, leaving four people on the trip. Chiang Mai was very relaxed. All shops, including restaurants, were closed before 10: 00am, so a breakfast took us a long time. We didn't find an open shop until nearly eleven o'clock in the morning. After breakfast, I went to Starbucks specially to order a cup for everyone. When we asked where there was a post office, the clerk was very enthusiastic and said to help us send it. Dear friends, I hope we will all receive it.
早上找餐馆的时候,看到了The Chedi,想到清迈有三大闻名而精致的下午茶:东方文华、四季酒店、THE CHEDI,后者性价比最高,折合人民币两百多就有交易了,难得一遇,所以决定下午做完SPA就回来品下午茶。吃完早餐,打了个车,奔往古城去,到泰国来,不去逛逛寺庙会是一大遗憾。我们只挑选了WAT JEDILUANG,对于我们这些不信佛不信教的人,代表性就够了。太阳一天比一天强烈,天空,还是迷人的蓝。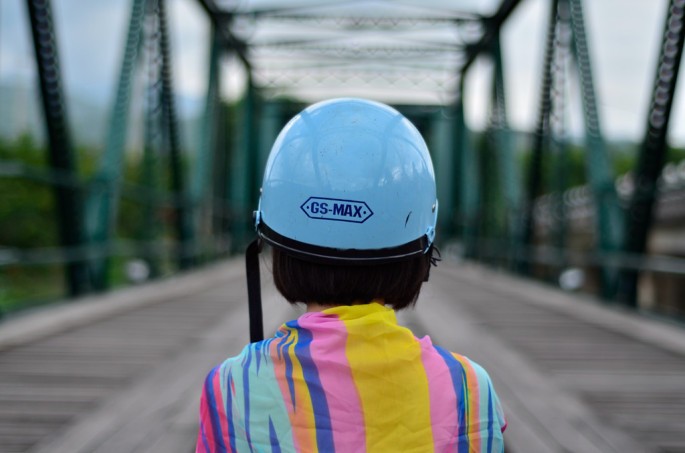 Lila Thai Massage 'is a very famous local store with many branches. I didn't make it the night before, but I must settle my wish today. I went to the store at noon to make booking, chose a 900B package, and arranged a two and a half hours of whole body essential oil SPA in the afternoon.
On the last night, visit the Saturday night market. The weekend night market is a scenery that Chiang Mai cannot miss. It is staged on different roads at different times. We only meet Saturday and will return home tomorrow. T-shirt, soap flower, scarf, aromatherapy… A dazzling array of beautiful things in eyes, carefully selected a unique hand letter for each person, guess which one is for u? .
In the evening, at eleven o'clock, Xiao M, R and Xiao T sang "wine" and finally did not drink. They bought several bottles of lemon tea, cola, yogurt, durian, Annona squamosa and mangosteen. They ate durian and chatted happily in the open space outside the hotel. During the journey, I will always meet some companions who coincide with each other. Everyone's stories will be poured out until very late. It is already 4: 00 a.m. Chinese time to sleep tonight.
D6: Chiang Mai-Macau-Guangzhou: Swimming-shopping-airport
Every day the hotel has a swimming pool, which is the requirement for choosing the hotel when booking. I brought my bathing suit but never went into the water. On the last day, I didn't arrange any trip, but decided to swim when I woke up. The sun did not show its face, one person, dominating a swimming pool, generous and comfortable!
At 3: 00 p.m., I heard that there was a big shopping mall near the airport and a snack street. I bought some breakfast on 7-11. R and I ate all the way and passed by. Xiao M and BF had other arrangements. After a round of shopping, R didn't want to fight and went back to the airport first. Women were naturally crazy about shopping. I continued shopping. I could get a tax refund for each order of more than 2000B B. Credit cards came in handy and all the Thai baht was spent.
When I decided to return to the airport, I had only 35.5 baht left. It is said that DQ on the airport is very cheap. Only 35B bought an ice cream and passed the security check on an empty stomach waiting for the plane meal.

Thais are very amiable. When I was walking to the airport alone with a large suitcase, a car stopped in front of me three times and twice. The third time, I turned my head. The female driver kindly asked me where I was going and gave me a free ride. I responded to the airport. It was very close and I could walk by myself. Thank you. I have had the experience of stopping a car before, but for the first time I experienced that strangers took the initiative to invite me to hitch a ride. Thailand is truly a kind country.
The trip finally ended and each returned to his original life track.