On December 3, 2011, It was the day my husband and I got married, We've been planning to go to Phuket since summer, I wanted to go to Maldives, However, the end of December is the peak season, and the cost of traveling is twice as much as usual, which is too uneconomical. Therefore, we resolutely chose Phuket Island and spent our pleasant honeymoon holiday. The following is my own experience. Of course, I also refer to the strategies of many predecessors for the reference of netizens visiting Phuket or small couples on honeymoon in the future!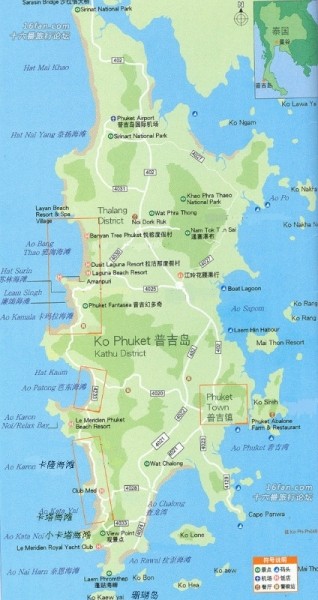 Phuket Island in Thailand covers 543 square kilometers, 48 kilometers long from north to south, 21 kilometers long from east to west, and 39 outlying islands. Location: Located on the Malay Peninsula, 862 kilometers away from the capital Bangkok. Phuket borders the Andaman Sea to the west and south, and a bridge to the north connects Phuket with the mainland of Panya Prefecture.
Mihai Bay faces Jiami. Topography: Phuket Island is separated by a series of mountains and valleys extending from north to south to the west coast, accounting for about 70% of Phuket Island's area. The highest peak is Mai Tao Sip Song, which is high.
The degree is 529 meters. The central and eastern parts are mainly land. Division: The administrative district of Phuket Prefecture is divided into three parts. Phuket Town is the most prosperous. Population: About 170,000 Residents: Mainly Thais, Chinese and Malaysians Time Difference: Bangkok Time (GMT+7) is one hour later than Beijing Time (GMT+8) Climate: May to October is the rainy season in Thailand, and when it rains, the sea water becomes turbid and loses the allure of clarity and transparency. There was much rain in the typhoon from April to May.
Personally, I think that as long as I can speak simple and basic English, I can travel freely, have fun and be at ease.
If English is too poor or even not at all, of course, it is still suggested that it is safer and more worry-free to follow the group.
Travel preparation (including air tickets and hotel reservations) ① Passport to handle the passport when you should carry your ID card and account book, you can go to the local public security organ to handle it from Monday to Saturday, and you can take photos there if you are afraid of trouble.
I took it. Generally, passport processing can be processed within 10 working days after acceptance, that is, 2-week photos can also be taken in the photo studio first, which is cheaper. As long as the passport photos are explained, the general photo studio knows how to take them.
(2) Visa this if free travel friend must do a good job in advance, with the group can landing visa! I handle it myself, generally 5 days is desirable, or I can give it to the travel agency * *, the cost will be more expensive, I and
Le Ge is like this, because he is afraid that he will not be able to catch up with the 500 people who are in urgent need. It is so expensive! ! But * * is very worry, because Chongqing has no embassy, only to send to Chengdu, passport and 1
Just take a 2-inch color photo to the travel agency. Travel agencies * * have two points to pay attention to: 1. Ask about the allowed stay period of the visa in Thailand, so don't do it too long in advance. 2. Explain that the visa is not a group visa, because you are not with a group and enter and leave the country by yourself. In case you encounter serious officials at the gate, there will be some trouble!
The air ticket we chose Ctrip is very convenient, but because the time is late, only red-eye flights are available. If there is enough time, you can book it in advance. The time can be chosen not to say that the price is also much cheaper. Of course, ONE-TWO-GO and nokair Airlines can all choose. The websites are: www.fly12go.com and www.nokair.com respectively.
(4) When the insurance goes out, I think it is still necessary to buy one, and it is very convenient. Can be * * Chinese hotline at any time, I ordered in Hui Ze net music leisurely tour two talents 130, protect 5 days model
It is very wide. Please measure which one you want from Buy Buy or not.
(5) Accommodation I and Le Ge are still the hotels on Ctrip. You can also book hotels on the website. You can also look for them when you arrive at the place like foreign backpackers. You can stay after you are satisfied with the rooms. There may be good and cheap ones, but you should also consider the shortage of rooms during the peak tourist season. Moreover, if there are hotels on the website, they are definitely cheap to book online. Most hotels have completely different prices during the off-season and peak season, even 1-2 times the difference. The division of peak season and off season is based on the comprehensive consideration of seasonal factors and the holiday shape of foreigners.
In general, the number of tourists will increase from around Christmas to around spring break and around summer vacation, entering the peak season of tourism. During the peak season, not only will all aspects of tourism expenses increase, but also to
It is also very annoying to have people everywhere and to queue up everywhere.
Factors to be considered in planning travel time: ① Seasons with beautiful scenery and few rainy days; (2) Avoid the peak tourist season; (3) the period when accommodation prices are cheap; (4) the season of favorite seasonal fruits and specialties on the market; (5) can take a vacation time. Recommend several hotel reservation websites: 1. Www.asiarooms.com, which is highly recommended by many people. Indeed, the price of rooms is relatively cheap. There are many hotels. 2. Www.hoteltravel.com, which has a rare Chinese interface and Chinese online service. You can also see users' Chinese comments. Moreover, hotels are classified by region and marked in the same region.
On the same map, it is clear at a glance which hotel is close to the beach, which is close to the shopping mall and which is close to the subway. The advantages of 3. Www.agoda.com.cn are obvious. There is also a Chinese interface and a Chinese online service. 4. Www.laststay.com, which offers the remaining room prices for the last 14 days. Some quotations will be more favorable. If you decide to go temporarily, you can look at it, perhaps there will be surprises.
But I have never been on this website. 5. Www.puket.com, which provides the latest and most complete picture information, is newer and more than other websites, so you can look at pictures on this one. Many hotels are directly on this network.
The above page is registered, so you can look at some hotel discount information on this. In the off season, many hotels in Phuket have similar activities such as "3-for-1", "4-for-1" and "7-for-2". They also
There are some information about henoymoon and package that can also be seen on this. The best thing is that this website has a clear classification of hotel types and recommended hotels according to needs.
Ranking, so it can be more convenient to choose. (When you click on the hotel page, you may be connected to www.puket-hotels.com, and then the reservation website will be different, but don't worry about it.
6. Http://www.krabi-hotels.com and [url] www.phi-phi-hotel.com [/url] There are many PP Island hotels for reference. Previously, visitors' comments were very important, from which you can learn the real information that many hotels and websites will not tell you, such as Tropica Bungalow, which is close to bar street and will be noisy at night.
Many people in Deevana said that hot water is not good and so on. Although everyone's different feelings or experiences will affect his comments, it may not be accurate, but at least he can know. If it is decide
Take a fancy to which hotel and check the price on each website. The prices of the same hotel are different on each website. Attention should be paid to comparing the prices after tax and service fee are increased. You should not only look at the initial room price, but also pay attention to whether there is free breakfast, but generally there is. Our hotel: Douste Tainilaguna Hotel At pp island is the casta hotel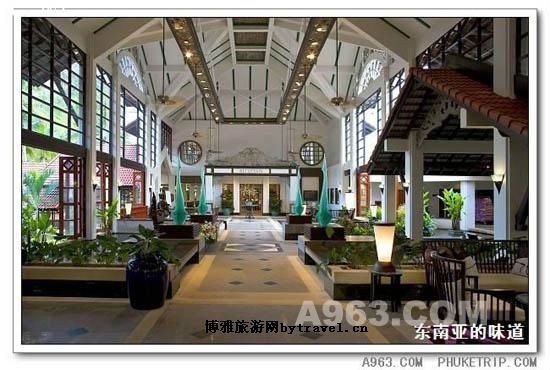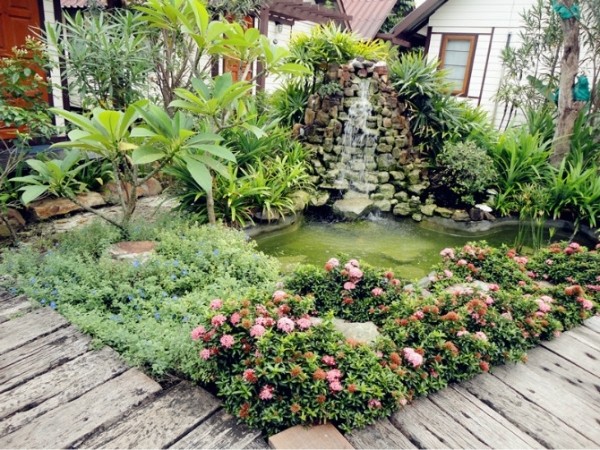 Le and I both like Laguna Hotel very much. Our sea view room is a great value. It is suggested that honeymooners must book at least one night. It is really romantic. It is sunny when we open our eyes in the morning. Light the beach and the people you love, that is the best honeymoon experience!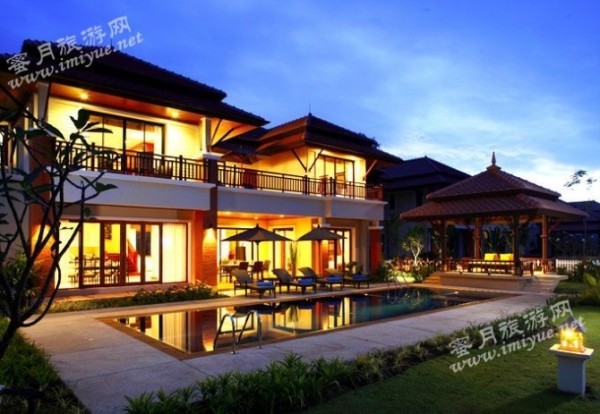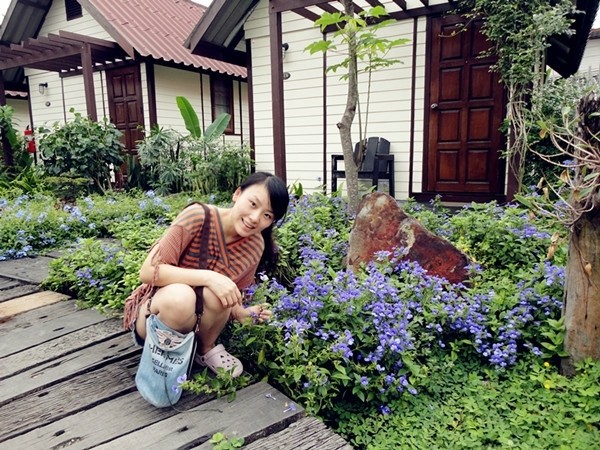 6, On the plane: Remember to slow down the time by one hour. For example, Beijing time is 9 o'clock and Thailand is 8 o'clock. Then the strategy I read said that the stewardess would issue Thailand entry cards to everyone. However, the Sichuan Airlines we took did not have or did not have entry cards. It took us a lot of time to find local staff at the airport.
so everyone asked on the plane, if there is, fill in in advance! Take out your passport and fill in the relevant information carefully (the entry form and the exit form are shared). It should be noted that:
Check (√) to distinguish Chinese habits. Thais usually cross (X) in the grid. First look at the front: 1. Name: Fill in in Pinyin, and be careful to be consistent with the passport. 2. Nationality: China, of course. 3. Gender: Just make a cross in the small square in front. Male is male and female is female. 4. Passport number: Just fill in the front page of your passport according to the number at the beginning of the letter G. Generally, it should be the number 5. Visa number: Turn the passport to the page with Thai visa, visa No. The following number is the visa number 6, date of birth: Pay attention to the order, Day/Month/Year, It should be the same as the one on the passport. Oh 7, the address of your stay in Thailand: Just fill in the name of the hotel in Phuket. To write English oh 8, inbound flight number: Everyone flew to Phuket's flight number, Just look at the air ticket. For example, Shanghai Airlines is FM8319, signed: Write down your name in Chinese and look at the back: Most of the back questions are multiple choice questions, Just cross the right option, The rightmost ones need to be filled in: 1. Occupation: You can write whatever you want, It is good to use English. 2. Living cities and regions: chongqing 3, Country: China4, last stop city: chongqing5, next stop city: Puket, we don't count as charter flights, Not counting the type of accommodation for group tours: The purpose of the hotel's visit to Thailand is: There is also a departure card on the travel entry card. Write it down together. The contents to be filled in above are basically filled in on the outbound card. As long as the inbound flight number is replaced by the outbound flight number, the staff will book the outbound card on the passport after completing the formalities. This is very important. Don't get rid of the trouble of reissuing it. If he book it online, he will borrow the stapler to book it! We have nothing
The language was that he asked us for tips and said in fluent Chinese: "Tip, 10 yuan"… so I don't need to say please prepare 10 yuan change or 50 yuan Thai baht!
As for the exchange of money, we changed it in the Bank of China (a major branch) in Chongqing. We exchanged 20,000 Thai baht and spent 4,100. It was still very cost-effective. Only after we passed there did we find that currency exchange was very common.
There are ATM machines and exange points, but the exchange rate at airports that need to find a little exchange rate is especially low. Don't change it at the airport unless it is necessary. The blackest one is not afraid to tell you that it is as low as 3.5…
It's too non-conversion. Generally, 4.6-4.9 can be changed! To prepare some small banknotes of 20 and 50 Thai baht, sometimes you need to tip what! Do as the Romans do
As for sunscreen, you can buy it locally, but remember to check it in. In fact, it is more cost-effective to go to the local supermarket to buy it. The local sunscreen has a high sun protection index. It is generally 50 and 65 and 130. I bought two bottles and one.
A bottle of Nivea SF50 and a bottle of Mansureidon SF65 with a total of 500 Thai baht are completely enough for the skin and there is no sunburn. It is a little bit more inevitable unless Tiantianwo Hotel hides in the shade of trees (it is too boring, isn't it)
All right, after I have explained these things, I will start to keep a daily account.
In the evening of 20111221, Le Ge and I took the late flight of Sichuan Airlines to Phuket directly. It took 3.5 hours. It was 1: 35 when we arrived there. We filled in the entry and exit card (mentioned earlier) and went there.
Li, then go out of the gate and directly find Ctrip's pick-up agent. Just report your name smoothly and arrive at our reservation Laguna Hotel in about half an hour. A credit card number should be provided when checking in at the front desk, so it is better to bring one.
Then the hotel waiter took us to the room. He had a good attitude and spoke fluent English, which was much more standard than those cashiers in the 7-11 supermarket. He could basically communicate. When he arrived at the door of the room, his
One move moved me very much. He took off his shoes at the door before opening the door and motioned that we didn't need them. Then he introduced the infrastructure and precautions and gave away red wine and cakes (because it was honeymoon) and carefully arranged the bed.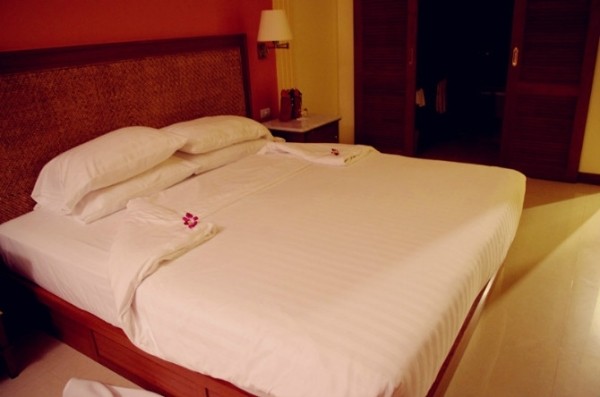 But the cake already has ants, and he asked us if we could replace it and make it up tomorrow (of course I don't mind that no one wants to eat ant cake)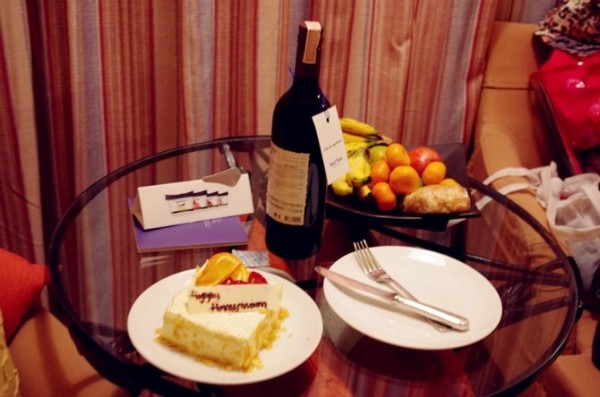 In a word
The service is very good and the attitude is very good. Let's have a good first impression of the Thai hotel! Then we were too tired to take a bath and sleep!
The next morning we didn't set the alarm clock and wanted to sleep until we woke up naturally, but I don't know if we were too excited. We got up very early and pulled open the curtains, green trees and beaches.
That's a great mood. Let's start enjoying our honeymoon! When we changed our clothes, we opened the balcony door and quietly enjoyed the sea view and garden view and such a pleasant morning. About the same time
We took the room card and went to the restaurant for breakfast. I took photos with my camera all the way, because the scenery in the hotel was also very good. When we arrived at the restaurant, we could report the room number and show the room card.
When eating, there are many kinds of self-help products, and they will certainly be able to eat well. On the first day we were too full to eat at noon.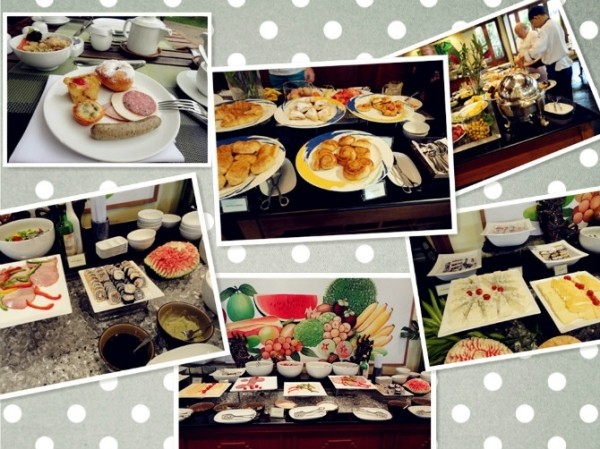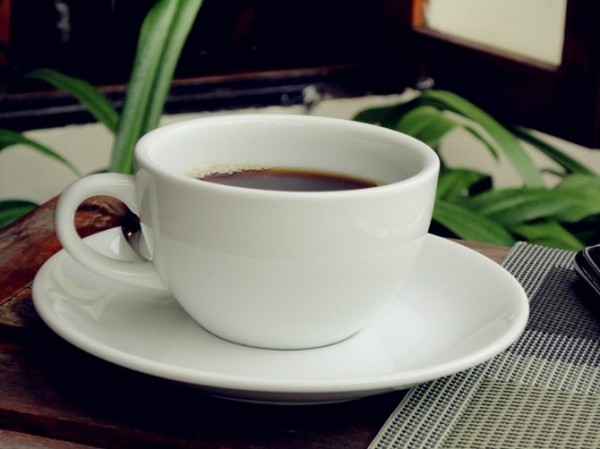 After breakfast, we went around again and found that the hotel has its own beach, gym, cafe, swimming pool facilities, complete facilities and beautiful scenery. This time the sea view room is really worth it!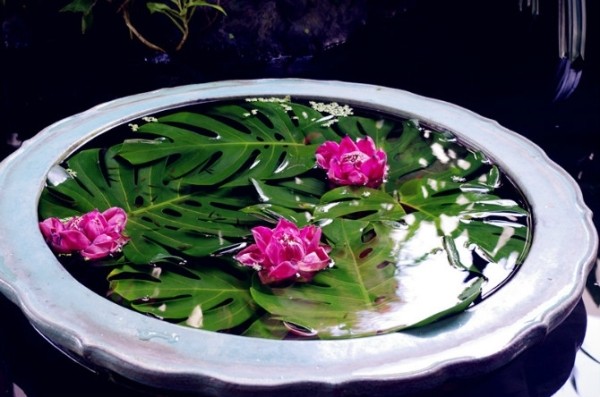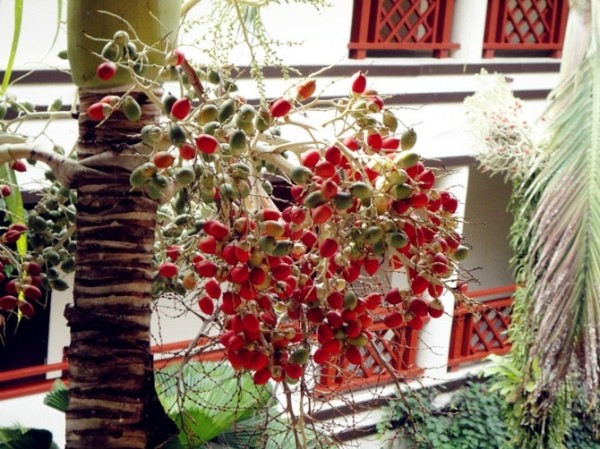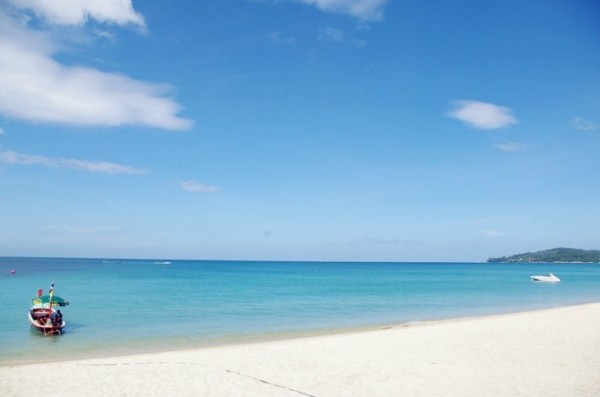 Go back to the room and pack up some things, and we will set off for Patong! It is the most prosperous place in Phuket. I booked a special bus for the hotel.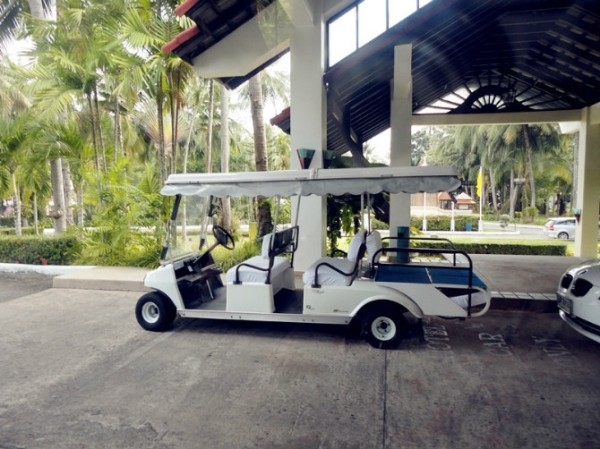 It was a little expensive, and later I knew that I could find a private car outside and bargain, but it doesn't matter! When we came to Patong, we first went to Jiangxi Leng (the most prosperous place in Patong's business circle) where there was a sailing square, which was very famous. Good
Many foreigners, There's a big supermarket on the first floor, big c, We went shopping for sunscreen and some fruit drinks to go to the beach. Patong Beach is very close to Jiangxi Leng and is 10 minutes away, so if you come next time, you can also live here. It is very prosperous and convenient. Patong Beach is very commercial. Generally, we didn't stay long and left. It takes 30 minutes to get to Karen Beach. The tutu we called and the local taxis are 300 Thai baht all over the street.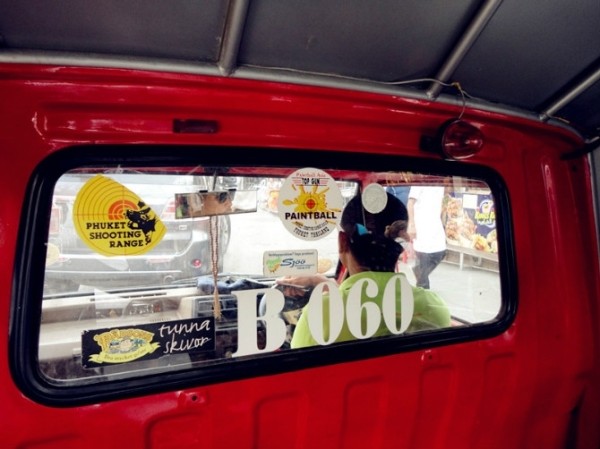 The sand on Karen Beach was very fine, but the weather was not very good, and it rained later. At that time, for us, we were still very excited and excited, because we were still wearing down jackets yesterday and swimming in bathing suits today.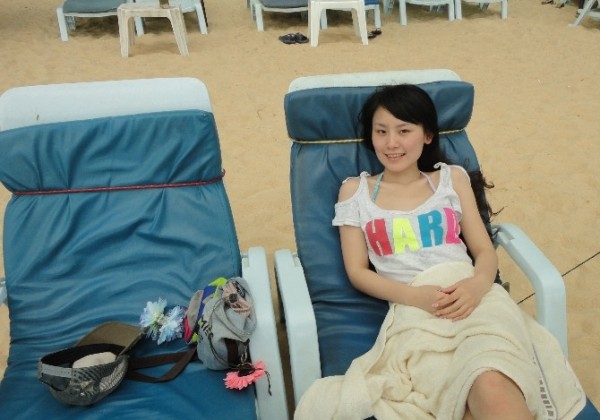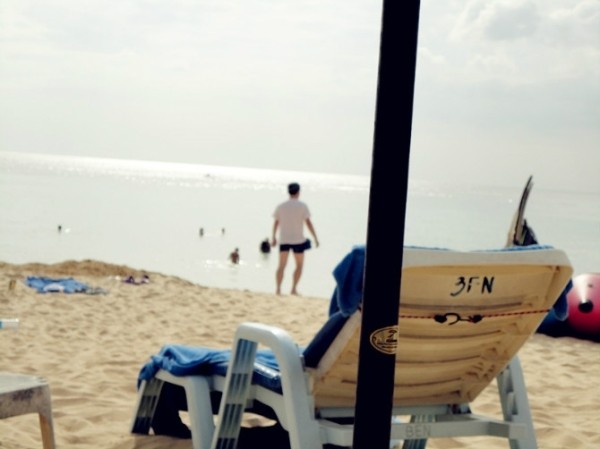 After playing on the beach, we went back to Patong and ate a lot of snacks. Pancake on the street was very delicious, as well as fish balls and noodles. KFC's local set meal was also very delicious. What a big cup of Coke! There are also two kinds of sauces that are too cool to eat casually. Unlike in China, you have to find a counter to find more ketchup. You are not happy!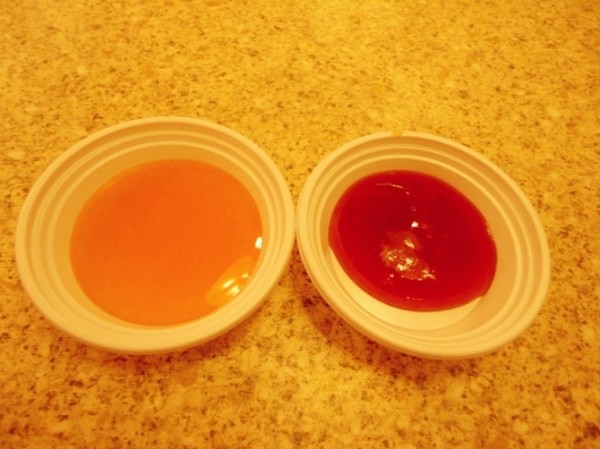 After visiting the night market in Patong, the unusually lively seafood stalls have a street that looks good (we came to have a big meal on the last day) and is facing the street selling all kinds of miscellaneous goods.
It was almost 11 o'clock when we took a taxi back to the hotel! Jie Jie took a hot bath and lay comfortably on the bed to enjoy the night scene. Le Ge was even higher. He washed the bathtub and took a beautiful bath. The next morning we went to the beach of the hotel to take photos and play after breakfast. Laguna belonged to Bantao Beach. It was very quiet and few people. We had a great time taking photos and playing with water! At noon, I booked a ticket to PP Island. I have to say that Thailand's tourism industry is convenient (maybe just Phuket Island). We only booked the ticket, and then someone came to the hotel to pick us up to the dock. After getting off the ship, someone also sent us to the booked hotel luggage. Someone helped us to take the luggage all the way. Finally, I felt that the family was very hard and voluntarily gave a tip of 20 Thai baht!
It will be a bit boring to take a big boat for about 2 hours. I slept on the boat and ate a box of instant noodles (delicious and fresh). Le Ge went to the top of the boat to take photos and blow the sea breeze. He found that the deck was completely covered by foreigners.
Occupy, one by one with olive oil to enjoy sunbathing! (I know too much about life) The people who meet us on PP Island will gather us to go to their respective hotels according to the notes posted on each of us! The journey was smooth and easy (that is, finding luggage and trouble when getting off the ship) and don't get rid of the notes on your clothes.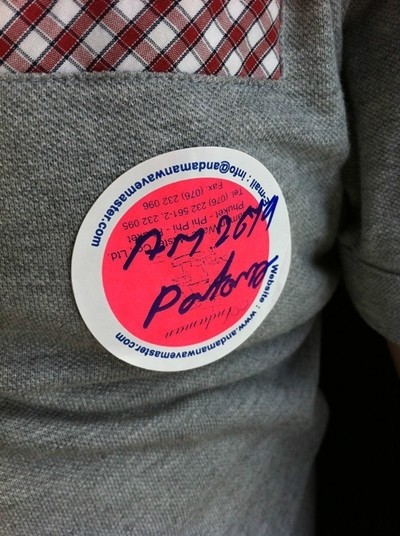 About 20 minutes to Casta, In our room, the kind of air-conditioned cabin is very green and the hardware is definitely not as good as Laguna's. Because there are already a lot fewer good hotels on PP and they are still at another dock (we disembarked at the horse racing head), it is quite cost-effective to find a general hotel that is not 5 stars and also reduces our travel cost! Later, it was worth it, because PP Island was so beautiful that no one wanted to stay in the hotel, so they basically only slept! Ha ha
The night market on PP Island is also very lively, with good atmosphere and bars everywhere. Foreigners are extremely high, men and women are of all kinds! There is also a Massage store on the street. I went to experience it with Brother Le.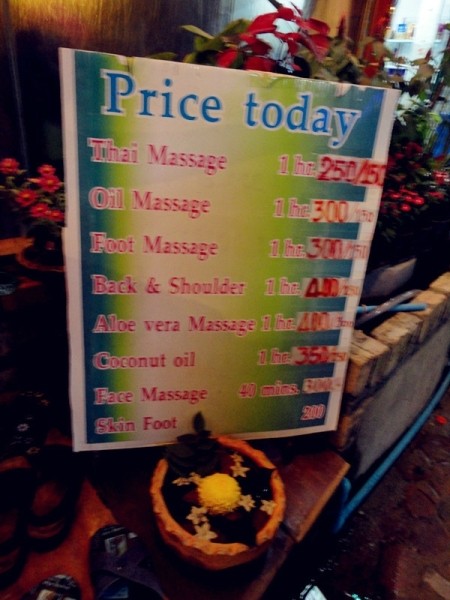 Let's take a look at the Thai style he tried. The oil pushing technique I tried is good and pure! Easy Ha Ha (Horse Kills Chicken) We Do First and Second
The light in the room is too dim.
Pure Thai style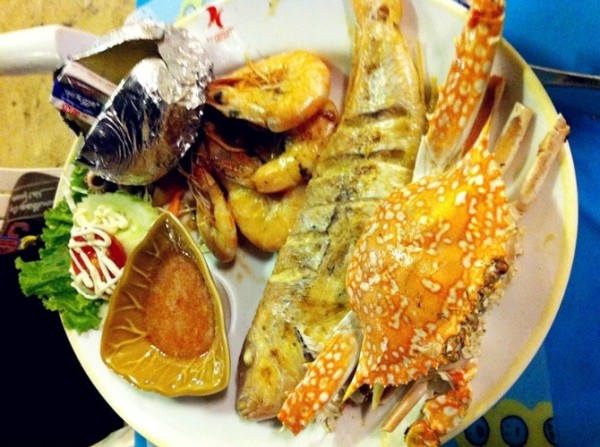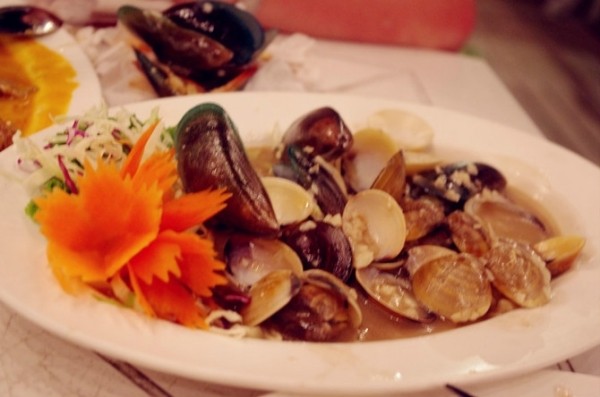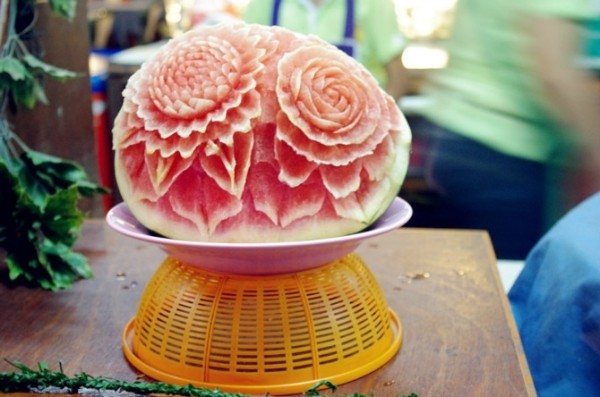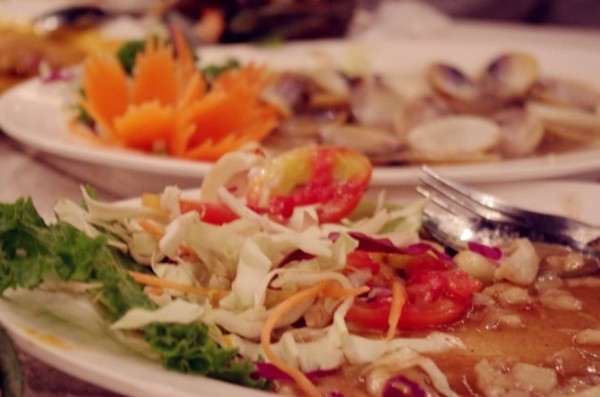 The streets are full of freshly squeezed juice and pancake coconuts and pineapple flavors that are the best to eat (personal opinion, mainly durian is not available and mangoes are not very fond of). The beaches and performances are very large! When we went shopping, we saw a Chinese diving coach in a shop talking about a one-day tour (in fact, if English is very good, we don't need to find a Chinese coach, because ordinary movies will be more expensive, but Le Ge and I dare not joke about our lives and would rather spend more money). The one-day tour and half-day tour at sea are all over the street. The price is almost transparent, and it can also be compared with three goods. It is basically divided into three types. Large ships are chartered (long tail ships) speedboats. Large ships are cartels. The time is not free, but the price is 400-800 Thai baht per person. Generally, 2500b of charter time is free, but it is still time-consuming and expensive. Speedboats are expensive and fast (they are usually outsourced, and they can certainly be "extravagant" if they use one dollar as 30 Thai baht)
The thing we chose was the long tail boat (with local characteristics) and the mother of the local Chinese coach (Zhang Feifei) Le Ge. Ha ha! People are still very good. We are very patient and chat with us all the way. We also went to the company and took an underwater camera to help us take photos. We took us to places that local talents could find to watch turtles. In short, after sailing to sea, the lump sum of 4,000 Thai baht a day is worth a lot! ! The most unforgettable day in Hapi! Jie Jie's vital capacity is too poor. After diving, she gets seasick and vomits wildly… It's not until she sees her lover's beach. The sand there is really fine and fine like flour. Maya Bay is too beautiful and beautiful! There is also Bamboo Island, Heaven on Earth, Paradise, and the sea is as blue and clear as the sky! Mosquito Island is the best snorkeling point. Many small fish! It's a pity that I didn't bring enough bread without experience. I thought I had enough bread. Who knew that there were many and hungry people there and they soon narrowed down! Pinch the bread into a lump and hold it in your hand. A large group of fish came! It's spectacular and it still hurts a little! The accompany drawings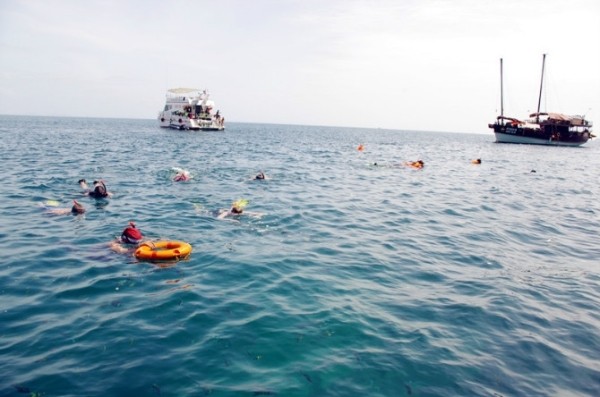 A lot of fish
The Shallow of Mosquito Island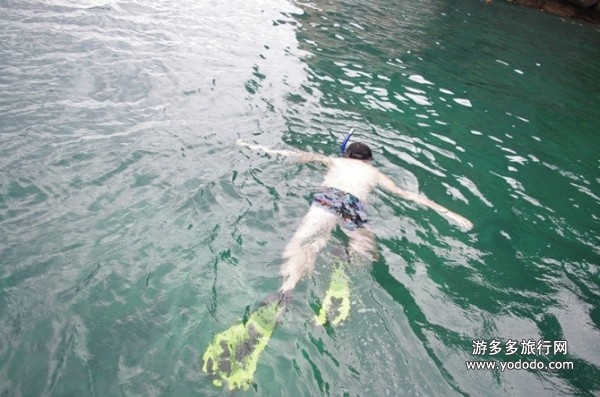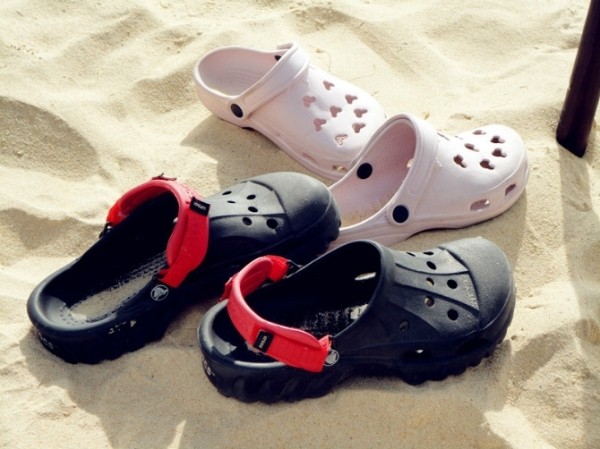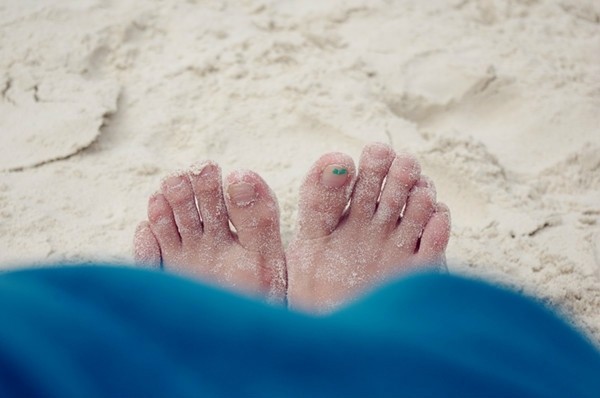 Lover Beach Ultra Fine Unit Flour Sand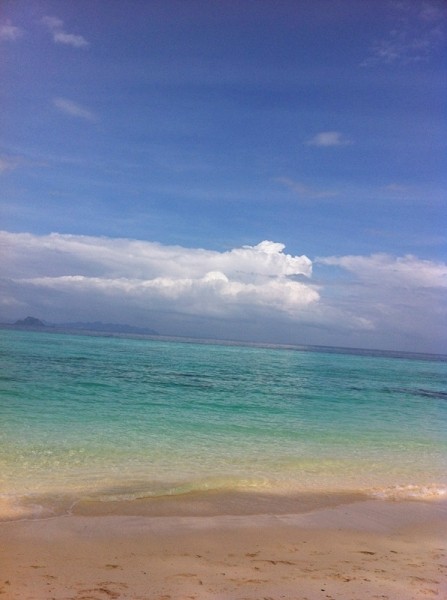 The fascinating scenery of Bamboo Island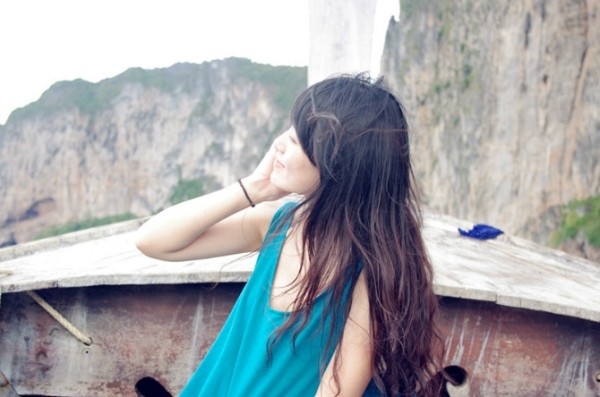 Jie Jie is carefree in the sea breeze.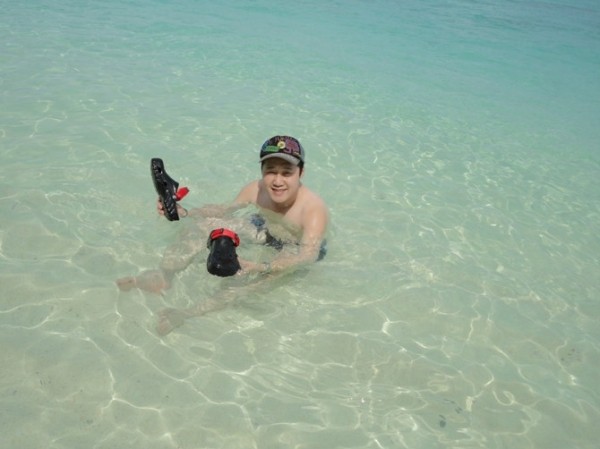 Le Ge's Childlike Innocence in Playing with Water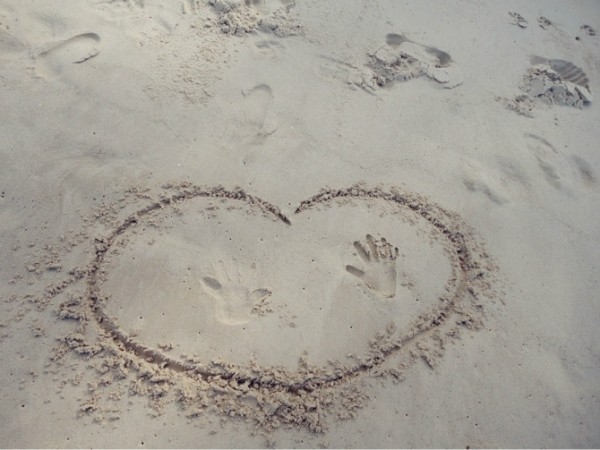 The beach bears witness to our love.
The happy and tiring day is over! Goodbye, Mosquito Island, Maya Bay, Bamboo Island… I will not give up to leave! !
Back at the dock, we went to take an examination of the video (diving part) and then went to a seafood restaurant by the sea. The aunt who ordered the dish could speak Chinese. It was too convenient to order a big table to treat herself! Delicious @ @
Pineapple rice curry crab… saliva is going to flow again. On the last morning, we went to see the scenic spots and saw the beautiful double C beach. Although the mountain road was rugged and there were many mosquitoes in the hot weather, it was worth it to climb up and look down at the whole island. What was worth it.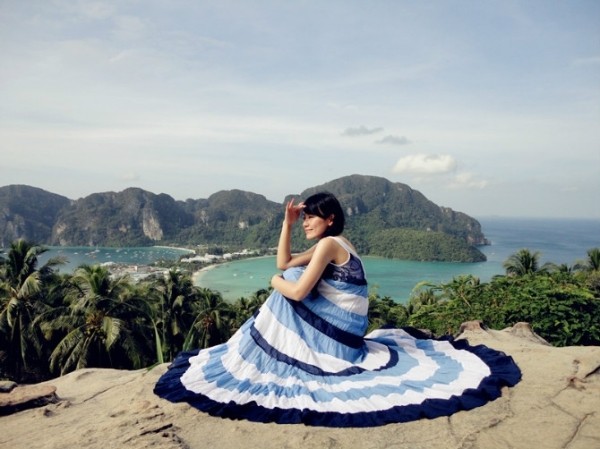 Pack up your luggage in the afternoon and prepare for the return trip (there was a little incident, but it was solved) (Casta checked out at 11 o'clock and our ship was in the middle of 2: 30. What about the luggage? ? Fortunately, Jie Jie had a brainwave and found a small shop to deposit the 50 Thai baht storage fee for the boss to go shopping and have lunch hand in hand with Le Ge.) The return boat was very empty. Before boarding the ship, someone will ask you where you are going (usually nothing more than Patong Airport Hotel)-it must be said that she will write it on different notes, and when she arrives at the dock over there, someone will come back to pick you up and take you to your destination, which is very convenient!
Of course we are back to Patong! The plane is at 2: 30 p.m. And can be eaten slowly. The yoyo seafood we chose ordered a big lobster and a 1000 Thai baht meal, the most luxurious and expensive meal, but it tastes good and pineapple rice tastes great! Excellent Lobster Ball with Garlic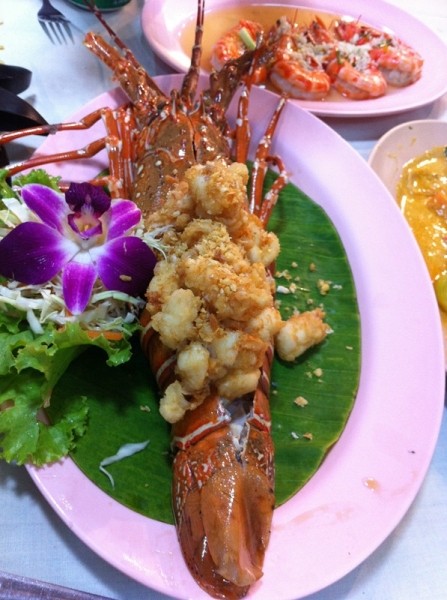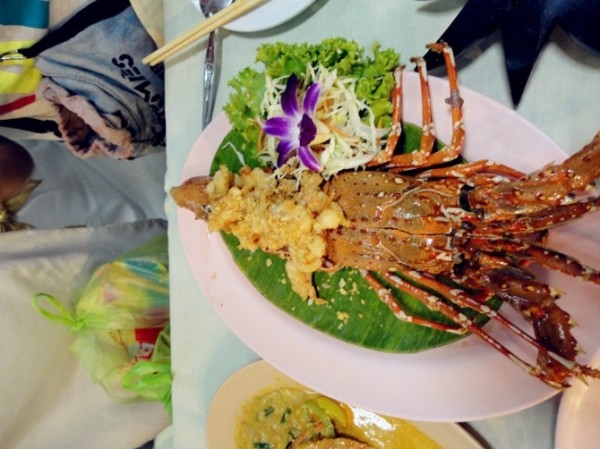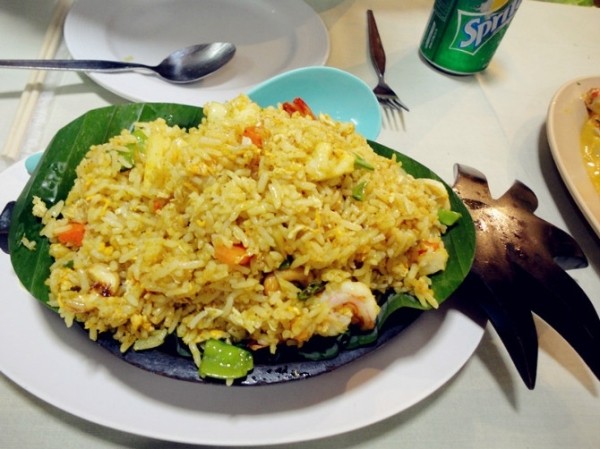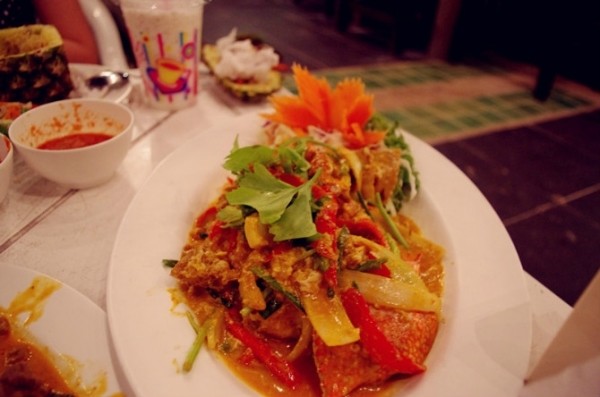 In the end, we took a bus to the airport, changed our boarding passes early, went to duty-free shops, and went to L 'Or é al, which is said to be very cheap. It is really cheap. There are other big brands whose prices are cheaper than those in the shopping malls. Jie Jie also bought a complete set of products. However, I want to say that those aunts and aunts are exaggerating. Although they are cheap, they still need money. Everyone should raise a big one. Baskets were piled up with people in line to surround the cashier on the third floor inside and the third floor outside.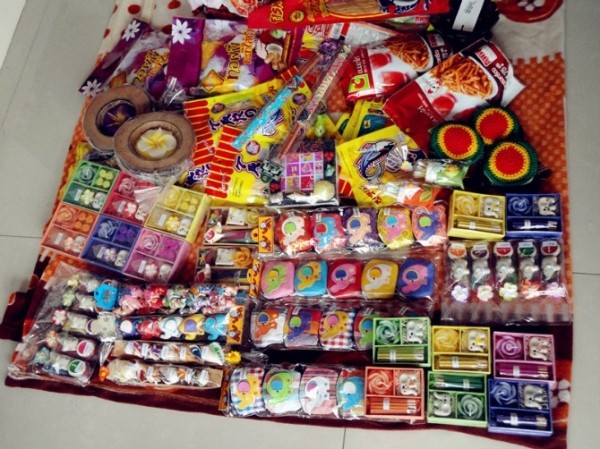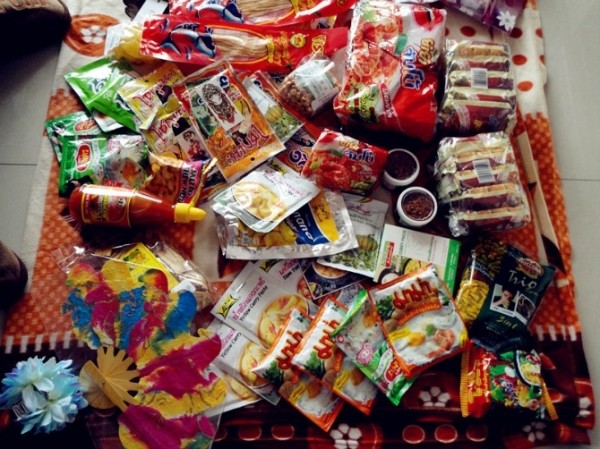 We used all the other money to buy gifts and souvenirs, so we did not list them one by one. The main reason was that there were too many things to fit in the suitcase. We also bought a large suitcase and returned 4000 Thai baht (heartache). The above contents are for reference only. In short, Le Ge and I deeply like this small Thai island in this line! I will go again in the future!
PS shopping experience I generally don't know if it's expensive. It's just for your reference. Salon 200 Thai baht, a coin wallet (5 packs), 80 Thai baht incense, a set of 80 Thai baht headdress (hair band), 30 Thai baht handmade bag, 69 Thai baht T-shirt, 100 Thai baht handicrafts… I can't find the price at all. I don't know how to bargain. I don't buy tutu cars. I must bargain for meals and also bargain for seaside tours. Music items also need to cut prices for snacks and snacks. You can buy a seaside beach chair at the supermarket at 100 Thai baht. Street snacks can't be bargained for at least 100 baht (it depends on your skill)
OK Honeymoon Journey Successfully Ends December 2011 My husband and I have a pleasant and unforgettable journey on PP Island, Phuket Island, Thailand. Thank you, Brother Le, for your care and care for I love U throughout the process.