-Visa-
Visa: 624 yuan
Last year, when talking about travel agencies that can sign without a deposit, they did not write the name of the travel agency in order to avoid the suspicion of advertising. As a result, many people asked which one it was. Let's talk about finding a more affordable one this year. Tmall searched "Wuxi China National Travel Monopoly" and I happened to encounter a summer special offer at that time, so I added 624 soft coins to Shunfeng back and forth. As long as I showed the 10W annual salary tax form, I could be exempted from the deposit and assets freeze, and there was no mandatory binding of air tickets and hotels. Finally, I also sent a lovely cat passport set of 0 (≤ 0) 0
By the way, I took another look at it just now. The price was reduced to 550. If you want to grab it, hurry up = = ((((o > <) o
-Mobile phone network card-
B-MOBILE: 277 yuan
NTT DOCOMO's unlimited network card, commonly known as the daily tour artifact, is recommended to look at this super detailed explanation post on Douban (http://www.douban.com/group/topic/21213181/). I bought it from the seller recommended by this post. After buying, the seller will send a document of the installation tutorial, which is more detailed than Douban's. Basically, all kinds of APP can be used, except for the slag wave WB, which cannot be connected anyway. Finally, it was only with the kind help of Douban, the owner of the post, that a YIBO was downloaded to connect smoothly. As for the relay, it was originally successful, but it finally failed due to some poor communication. However, it happened to be a special offer. The last person spent 277 soft coins, contacted the small otaku in private letters all the way, and was able to send WB and CHECK weather conditions at any time. It was much more cost-effective than borrowing mobile phones at 7K. It was strongly recommended.
-Transportation-
Air ticket: 2588 yuan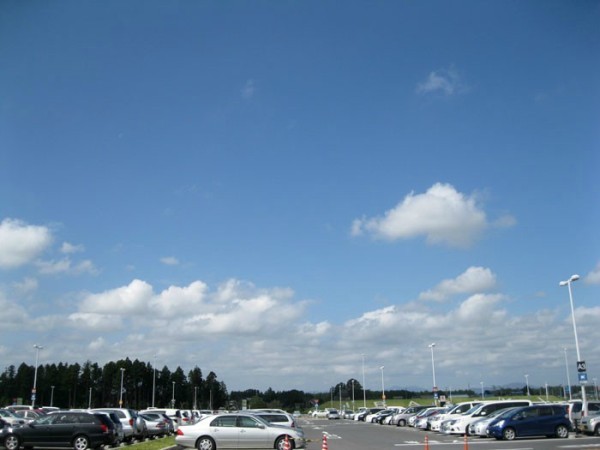 During the Spring and Autumn Period, Shanghai paid a total of 2,468 yuan in tax and fuel charges to and from Ibaraki. On the return trip, I paid 3,000 yen more for luggage overweight at the airport. However, because some of them brought back special heavy magazines, this GN was allowed to bear half of the overweight charges, which was equivalent to 1,500 yen more (120 yuan) myself.
When China Eastern Airlines or All Nippon Airways make special offers, Spring and Autumn did not have any advantages, but I happened to hit the National Day holiday at that time, so the price was still very attractive (if I knew DYD would make trouble later, I wouldn't start so quickly, and then the air ticket fell miserably). However, considering its disgusting "check-in + hand-held" luggage with a weight limit of 15KG, I would never sit on it again.
Ibaraki is a rural area and it is extremely slow to enter the customs, but one advantage is that the bus from Ibaraki Airport to Tokyo Station costs only 500 yen, which is cheaper than going to Tokyo from Narita Airport. One more word about the bus, No matter on the way or back, I saw many people who did not make reservations or made wrong reservations. The Shanghai aunt who served on the bus had an extremely bad attitude, Speak a mouthful of broken Japanese, and also ferociously scold those GN who can't speak Japanese. Compared with the attitude of the four doctors at the airport, there is a Chinese aunt and a Japanese uncle who speaks fluent Chinese. However, because they are not responsible for the bus, it is unlikely to get help locally. It is recommended that you reserve a round-trip bus (http://www.kantetsu.co.jp/reserve/reserve.cgi? Lang=ja&route_sel=1 & route_cd=001) It is necessary to pay special attention to the fact that it is Ibaraki Airport to Tokyo Station by default. If you want to choose to return, remember to change the drop-down box of Ibaraki Airport beside "stop" to "Beijing", otherwise your reservation will be cancelled. On the last day of the return trip, many people suffered from this loss, and as a result, they were scolded by the Shanghai aunt.
JR PASS: 28300 yen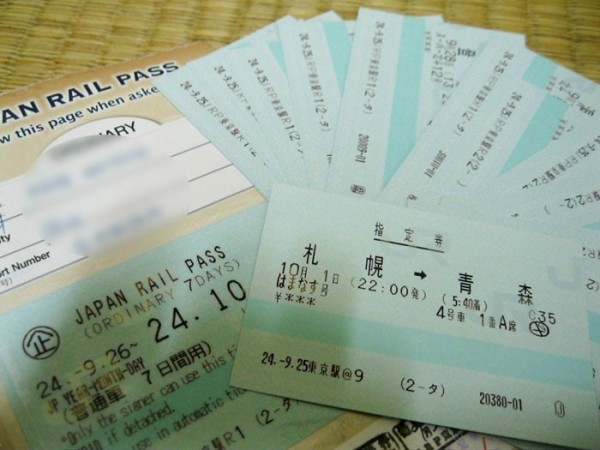 There is no need to introduce the function of this thing. I have introduced it twice. The original price has always been 28,300 yen, but the window of Japan is not HD. When the exchange rate is only 8, it is 8.3, so it finally paid 2350 soft coins. But only their family can buy it in China. Endure it…
In the end, the actual route taken by JR PASS cost 82,730 yen, which is exactly 3 times, and it was still earned (≥ L)
Other transportation: 14360 yen
Let's talk about all kinds of one-day coupons first: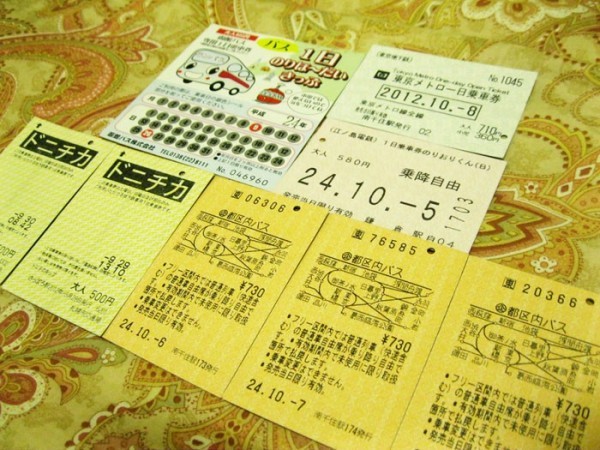 Hakodate: The bus ticket is 800 yen per day. The main scenic spots passing through include: Wuling Guo, Tangzhichuan Hot Spring, Hakodate Station, Dickinson Warehouse Group, various sakaguchi and Hakodate Mountain Top. Many people only know how to take the cable car when they go to Hakodate Mountain to watch the night scene. It is really a typical silly speed. One round trip costs 1300 yen. The night bus started at 6: 00 p.m. I remember queuing up before I went to the correspondence station at 5: 50 p.m. The buses I went to in the off season were full of people. Another lesson of blood and tears is that this ticket cannot take the tram on the road. As for the mistake between the tram and the bus, I must have been a ghost at that time. )! !
Sapporo: The limit for weekends and holidays (= Turkish Day = Saturday and Sunday, = Subway) is 500 yen. You can take the three subways in Sapporo: North-South Line, East-West Line and Dongfeng Line, which basically cover all the scenic spots I want to visit, including Sapporo Station, Datong, Boye, Hokkaido Temple, White Lover Factory, Sapporo Beer Museum and Jiong Mountain Park.
Jiang Zhidao: Jiang Zhidao's one-day coupon is 580 yen. In fact, if you only go to Jiang Zhidao from Kamakura or see Kamakura Giant Buddha, you don't have to buy it. It is lower than 580 yen once back and forth. If you want to see SD's sea like me, you don't have to buy it either, because Kamakura University is unmanned and can leave the station without checking in. If you want to see Kamakura Giant Buddha + River Island, buy it.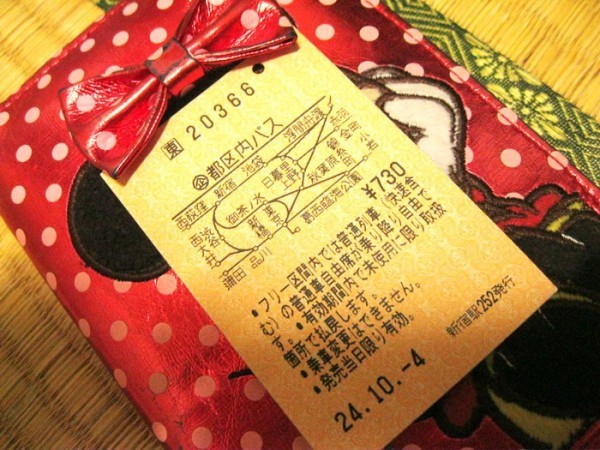 Tokyo: JR's one-day coupon (the normal name is Metropolitan District) is 730 yen. Please refer to the above figure for the scope of use. Its scope of use is actually disgusting. For example, from the west to Xidi, it will cost extra money to go to the Three Eagles State of Auspicious Temple. South to Gexi Linhai Park, Just one stop away from the world-famous Disney Dance Shore Station, You have to pay extra for a round trip (the journey is very long and you don't want to walk by yourself), but it is definitely enough for people who go to Tokyo for the first time. Whether you are a house going to Akihabara Ikebukuro Nakano, or a shopaholic who likes to rush to Shibuya, Harajuku, Shinjuku, or Ueno Huangju Tokyo Tower, who likes to take the conventional road, you sincerely recommend it. The price is reasonable and the old and the young are not deceitful. All JR ticket sellers can buy it. In addition, I would like to add how to buy tickets for places outside the free area. If you get on the bus in the free area, brush it directly in. When you get out, don't go through the automatic ticket checking channel. Prepare the extra money to be paid and show it to JR staff together with this metropolitan area. If the person who got on the bus is outside the free area, buy a ticket to enter the station first (calculate how much fare it takes to get from your area to the station at the edge of the free area, and each JR has a fare table outside for reference). When getting off the bus, just show the ticket to JR staff together with the metropolitan area.
Tokyo: Tokyo METRO's one-day ticket is 710 yen, which is faster than JR and has more routes than JR, but the transfer is a bit annoying. It basically covers all the major scenic spots in Tokyo and extends to Chiba's West Shipbuilding Bridge in a very HD way. It is only one stop away from the Shipbuilding Bridge. If you want to go to other places outside the scope of use, remember to plug this one-day ticket into the automatic ticket checking machine before brushing the watermelon card.
High-speed bus: I booked it on this exclusive website (https://www.kousokubus.net). I can choose whether to register as a member or not. It is very convenient to use credit cards for payment, and there is also a 5% OFF online early purchase special price. Remember to print out the ticket and show it to the palm of the car before getting on the bus.
A total of 6023 yuan was paid for the transportation.
-Hotel-
In the meantime, it is necessary to
Qingchuan 2-38-3, Kyoto Taiwan District
Beijing Ribi Valley South Thousand Residents South Mouth Disciples 7 Points JR Chang Pan South Thousand Residents South Mouth Disciples 8 Points
03-6802-0716
2500 yen * 6 = 15000 yen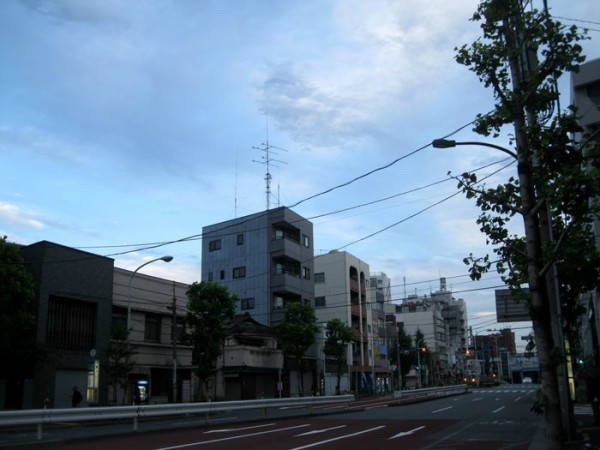 Because of public security reasons, Nanqian's accommodation is very cheap. It is really desolate at night. It is still a bit scary to walk at night. I have met people who are crazy about alcohol, pestering hostess to be taken out by T, littering cigarette butts and talking to themselves. However, the overall public security in Tokyo is very good, so I think it doesn't matter. Moreover, Nanqianzhu has an excellent geographical location. There is a direct bus from Tokyo Station and three stops from Ueno. There are JR, METRO and Tsukuba EXPRESS nearby.
This hotel has a entrance guard at 12 o'clock in the evening and has to charge a deposit of 1,000 yen, which will be paid back when checking out. However, if the CHECK OUT time is too early the next day, you can tell the front desk one day in advance and get it back on the spot. The peace room is very, very small, and there is basically only room to sleep when the luggage is spread out. When there are many people, bathrooms may need to queue up, but the two bathrooms near the front desk are very new, with great hot water and comfortable washing. Basic toiletries have "except shampoo" and there are two computers on the ground floor. You need to ask the front desk for PW and WIFI coverage in the whole hall. Of course, for those who bought B-MOBILE, this is completely unnecessary.
Finally, the sound insulation is very poor, remember to wear earplugs and blindfolds.
In the meantime, it is necessary to
30-16, Ruosong Town, Hakoshi, Hokkaido
Letter of disciples 5 points
0138-23-5858
Yen 2780 * 2=Yen 5560 (cash only)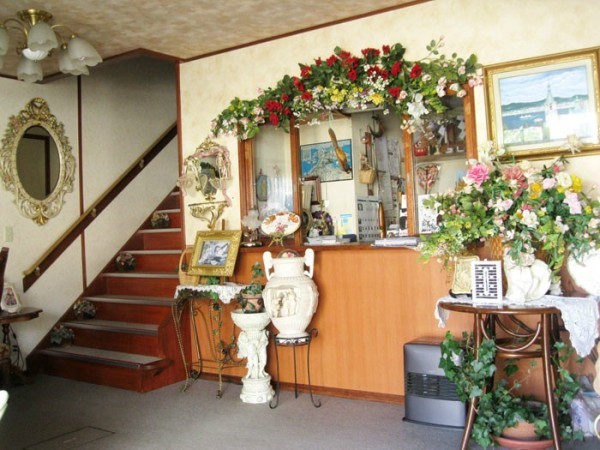 It is a lovely inn changed from a home stay. The little brother at the front desk is very NICE. It should be noted that there is no one at the front desk before 3 pm. If you arrive at noon like me, you can put the suitcase in the corridor and leave RAKUTEN's reservation list. The message above says that when will you return to the hotel CHECK IN? Brother Xiao will help move luggage case to the room when he sees the note.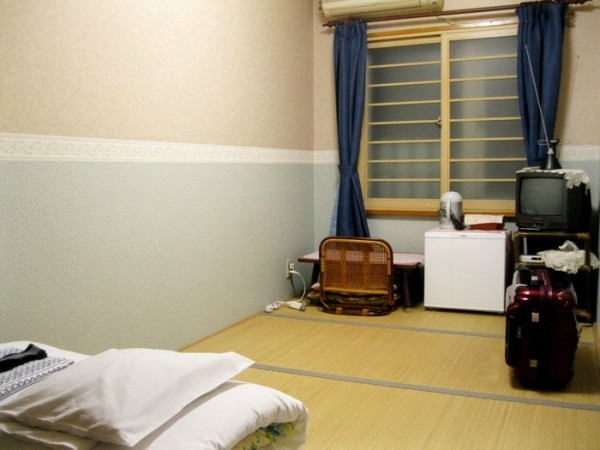 The tatami room is very spacious compared with Tokyo's, and there are all kinds of makeup props, tea bags and teapots. Opposite the room is a bathroom dedicated to women, which can be locked. The door reads "Di". Go in and have a look. It is indeed a princess's treatment. Apart from facial cleanser, there are everything you can think of here. Even several bottles of hair wax and styling water have been prepared. The one inside was for bathing and soaking. I couldn't help it after I put my hand into the bath basin and tried the temperature. The whole person went in and soaked for 5 minutes and then came out to soak with warm water. Then went in and soaked for 5 minutes until the whole person blushed like hairy crabs.
Strongly recommended.
Donghu Hot Spring Cave Landscape and
Hokkaido Tonghu Town Tonghu Hot Spring 78
JR hole 15 points, hole lake walk 5 points
0142-75-2361
6550 yen (the original price was 7000 yen plus 150 yen for the bath. I spent 600 RAKUTEN points, so I only paid 6550 yen)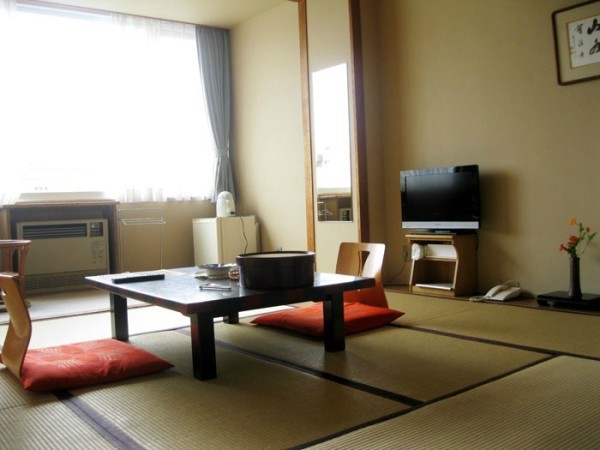 This hot spring hotel should be the most cost-effective in Japan (once bored, the hot spring hotels in 47 prefectures in Japan were turned over at the price, with two meals enjoyed in the room, each room with its own bathroom, 7 hot springs in the hotel, plus shuttle service, there is really no one cheaper than this one) and the front desk is also good. Zhong Jusang, who came to deliver food and make the bed, and the old woman in the specialty store in the hotel were all very NICE.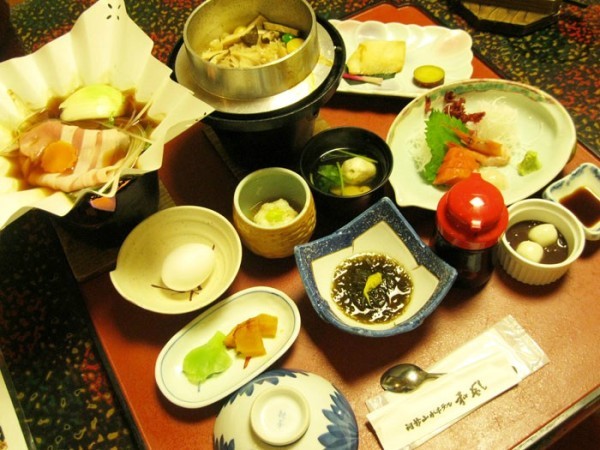 The morning and evening meals are very rich and delicious. After the meal, go to take a bath, change into bathrobes and sit by the window drinking fried tea to watch the fireworks meeting on the lake. This is life.
Xiang SAPPORO
South Jiutiao West 3, Central District, Sapporo City, Hokkaido
In the underground iron, the male and female students scored one point.
011-511-2221
3700 yen * 2=7400 yen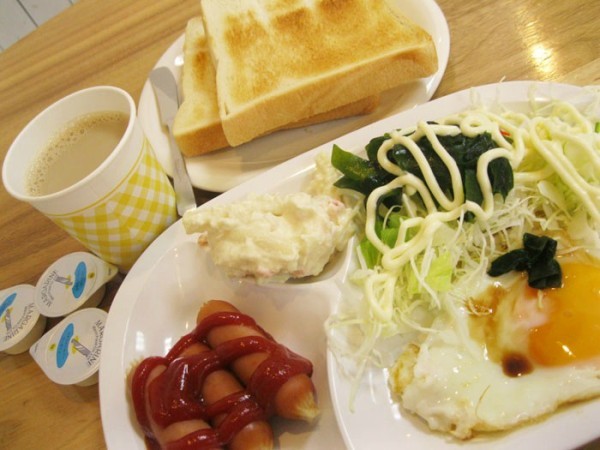 One minute away from Nakajima Park subway station, with a foreign-style buffet breakfast, the room is relatively narrow, far less spacious than Fukuoka, and of course much more spacious than Osaka and the like. What is more special is that this family does not accept free luggage storage before check in. Whether it is a resident or not, it has to pay 100 yen to check luggage, but the price is actually very HD. I also used it on the last day, which is much cheaper than 700 yen at Sapporo Station.
In the meantime, it is necessary to
Caojin 23-13, Caojin Town, Qunxian County, My Wife County
Caojin Hot Spring Pupils 5 Points
0279-80-4588
3500 yen * 2=7000 yen (cash only)
As the hot spring township that has voted first in Japan for 8 consecutive years, the accommodation in Caojin is very expensive. This is only a business hotel. The price is even higher than that in Osaka, and the room is as narrow as ever. There is an independent bathroom, CHECK IN must be before 20 o'clock, but it is very close from BUS STOP, and there are supermarkets and post offices nearby, so it is not bad, except that the wife of shop-owner whom CHECK IN met looks like mother mulberry, with thick makeup and mottled purple nails. The trouble is that the four men who handled CHECK IN before me also looked like underworld, especially the last underworld man who smiled at me and said that the little girl had been waiting for a long time, which made my scalp tight.
The hotel paid a total of 3,308 yuan.
-Sightseeing-
Wulingguo
43-9, Wulingguo Town, Hanshi City
Under the letter "Five Rings Guo Gong Entrance", there were 7 points
8: 00-19: 00
840 yen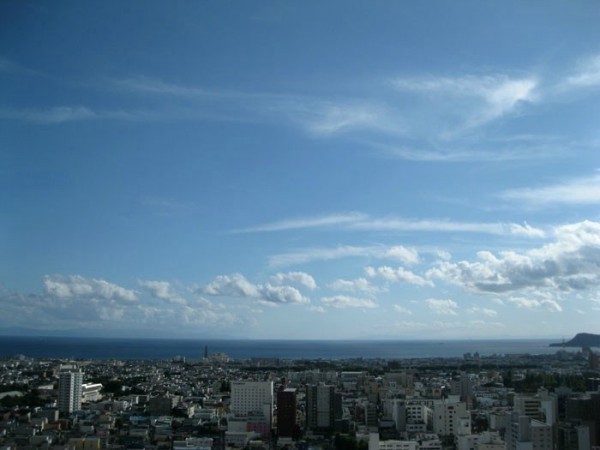 I think it's a bit silly to spend money on climbing mountains in other places, but the style of Wuling Guo still needs to be realized by looking down from a height.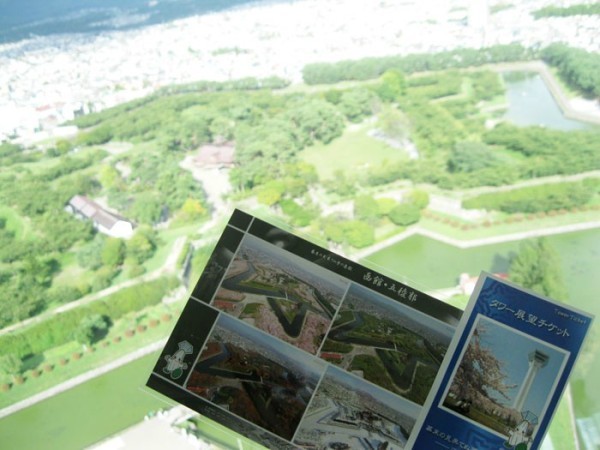 The official website can download COUPON and send a beautiful postcard.
Land valley
Dengku City Dengku Hot Spring Town
Dao Nan's "First Campaign for the Original": 5 Points for Acts
Material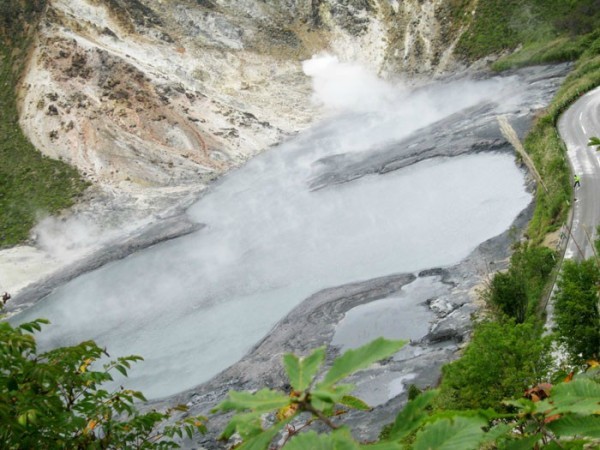 You can visit it free of charge only for a round-trip fare. There are special hiking trails, but the road to Datang Marsh is muddy and is not recommended in rainy days. In addition, there are very few buses in Daonan every day, so we must cut the time. Timetable: http://donanbus.co.jp/kougai/index2.html
White Lover
Sapporo City West Sizawa 2-2-11-36
The underground Tetsuzawa made 5 exports and scored 7 points.
9: 00 ~ 18: 00 (the most paid 17: 00)
600 yen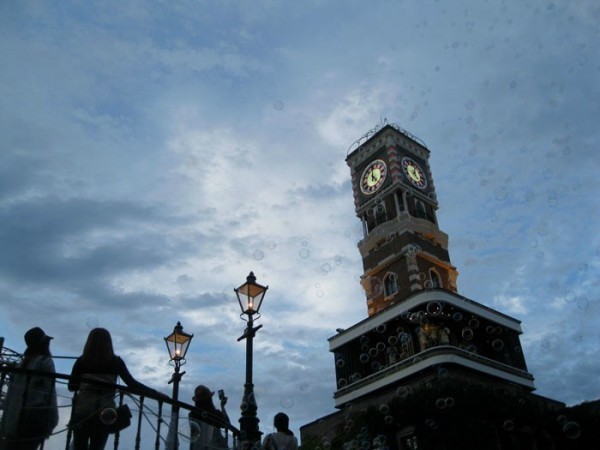 The garden and the small concert on the hour every day are free. For an additional 600 yen, you can get a PASSPORT book plus a white lover cookie. An internal visit can learn about the making process of various chocolates and cookies. It's still worth visiting.
Natural history
Sapporo City North 7 9 Ding Mu 1-1
The underground Tetsujin "front of the district service station" scored 10 points for the disciples.
9: 00 ~ 18: 00
Material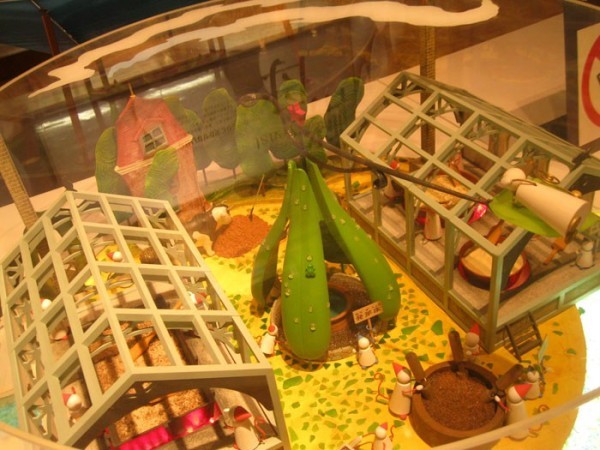 The visit is free, and there is no need to pay for the personal visit. After coming out, there is a vending machine that can buy beer to drink. One cup is 200 yen. If you drink three cups at the same time, you can get a special price of 500 yen. There are stout draft beers and the like to choose from.
Wu Jia Wu Fu
Akita Ken Xianbei City, Kokucho, Akihito 26
JR Horn Mistress
Material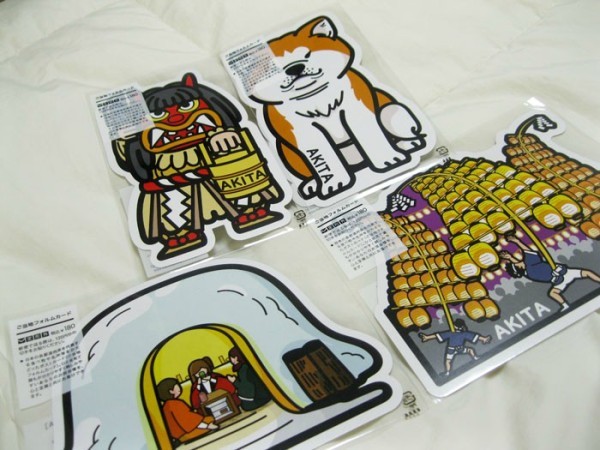 In the small Kyoto in the northeast, the streets are still very antique, but I am too tired and I didn't have a good stroll with big boxes. In fact, looking at other people's photos, the red leaf season in November is still very beautiful.
Xihe original open air
Qunxian My Wife County, Caojin Town, Dazi Caojin 3-9
7: 00 ~ 20: 00
500 yen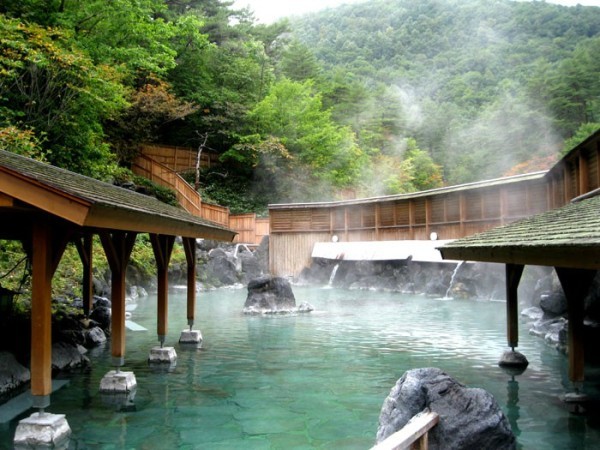 Very beautiful open-air soup, worth visiting.
Caretta Shiliu
Kyoto Port New 1-8-2
JR takes advantage of Hexin's 4 points (underground access is convenient)
11-23
Material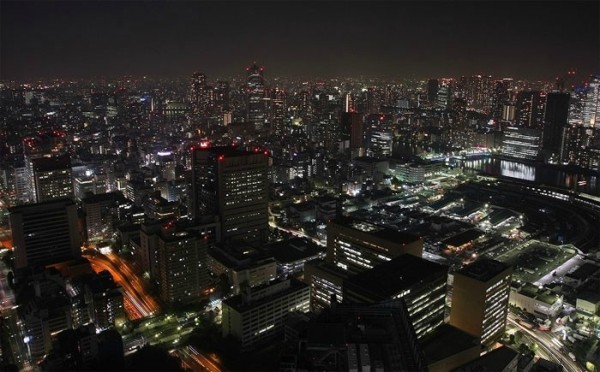 Take the elevator to SKY RESTAURANT on the 46th floor. There is a free viewing platform. You can see the beautiful night view of Tokyo. Remember to choose 7 to 8 o'clock when you usually go to work. You are basically working overtime, so the lights are bright and beautiful.
The police school
Xiayan Erding Mu, Chiyoda District, Kyoto
Underground Tetsuhibiya, Maruchi, Chiyoda [Xiayan] 2 Exports and 2 Points
Material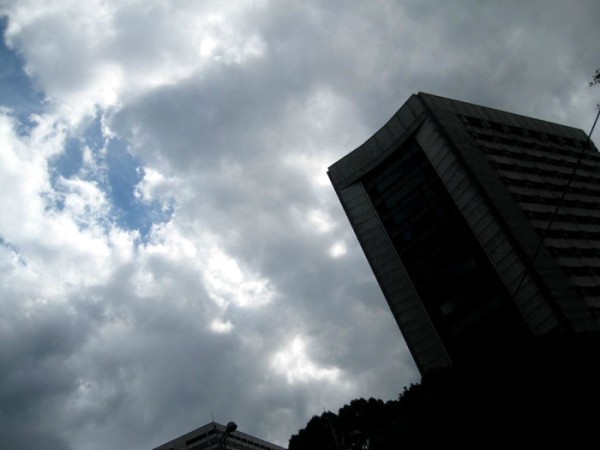 Reasoning fans are satisfied with the fact that they only look at it from a distance.
Police History
Kyoto Central District Beijing 3 Ding Mu 5 Fan 1
Three points for one exit
10: 00 ~ 17: 30
The rest day is the obsidian day of every month (I wish the day to be the next day)
Material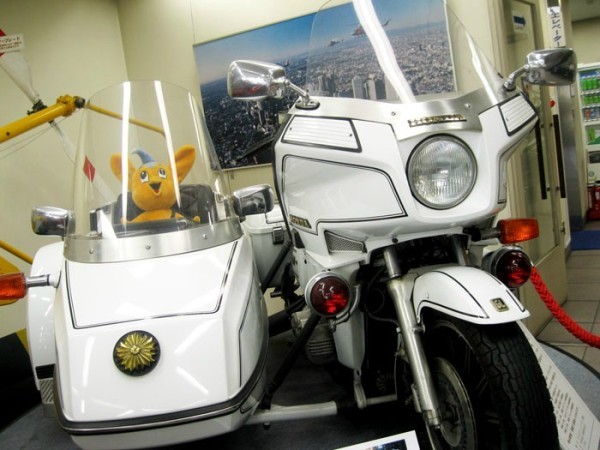 The game unit on the 4th floor is very interesting. It can be substituted into the police (after asking the witness to catch the thief after getting the testimony) into the eyewitness (I need to remember the characteristics of the prisoner quickly to restore them, but I can't do it at all, so I only got 45 points) into the victim (it also needs to remember the what quickly to call the police)
In the meantime, it is necessary to
Yamamoto Sends 20 Points to Tamachi
Summer period April 1-October 31 9: 00-21: 00 ※ Before the most 30 minutes
Winter November 1-March 31 10: 00-18: 00
Material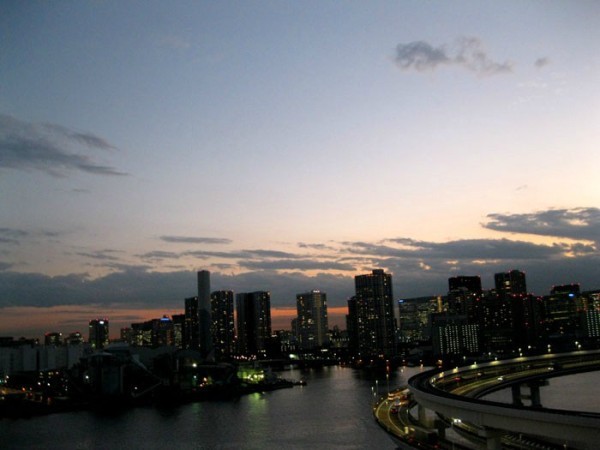 This time may change and it will be closed when some activities are held on the stage (such as the fireworks conference), so it is suggested to check online before departure.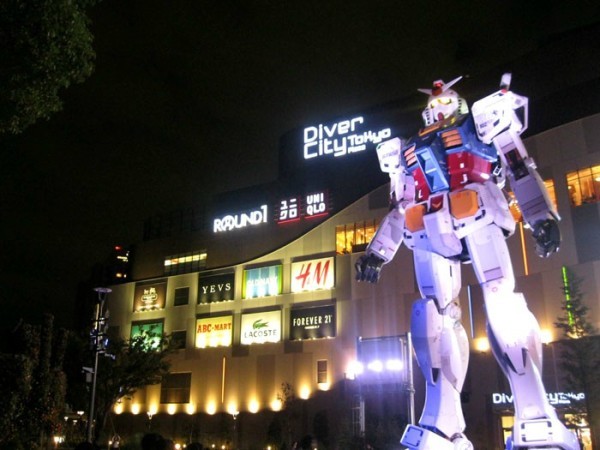 There are two passages in the north and south, and you can enjoy different scenery on both sides (one side is the platform and the other is the direction of Tokyo Tower)
Beijing Fire Protection Bureau
Yokogawa 4-6-6 MAP, Motian District, Kyoto
JR Michigo Michigan scored 10 points
9 ~ 17
At the end of the year, the third wooden obsidian (the next day after the day of the day of the day of the day of the day of the day
Material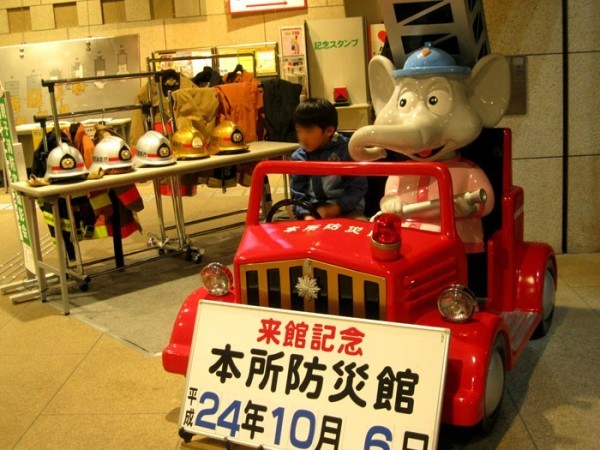 FULL COURSE, who participated in the 2-hour disaster prevention experience, personally felt very satisfied, especially the experience of the magnitude 7 earthquake was unforgettable all my life (I hope I won't meet it all my life)
Zachary's Natural History
Prince 1-6-1, North Kyoto
JR North Prince of Jingbang
9: 30 ~ 17: 00
Rest Day: Moon Obsidian Day (I wish the day to close and the next day to rest) Begins at the end of the year and is a rest day.
Material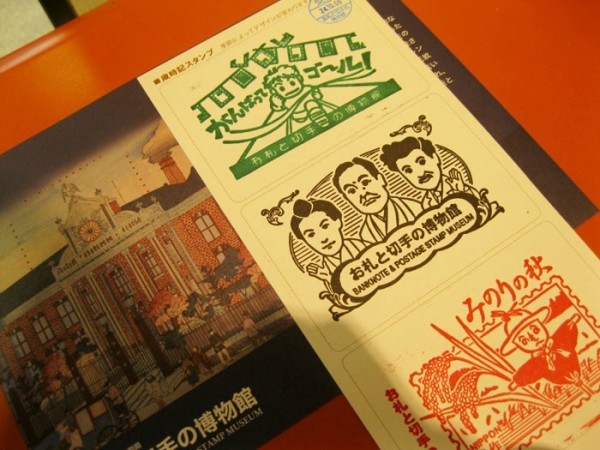 The museum of stamps and banknotes is very exquisite and can feel the weight of 100 million yen.
It didn't cost much, only 156 yuan in total.
-Food-
Hanmo Qiandian
17-12, Ruosong Town, Hakoshi
JR Letter Mistakes 4 Points
[Month ~ Golden Day] 10: 00 ~ 0: 30 the following day
10:00 ~ 1:30 the following day
350 yen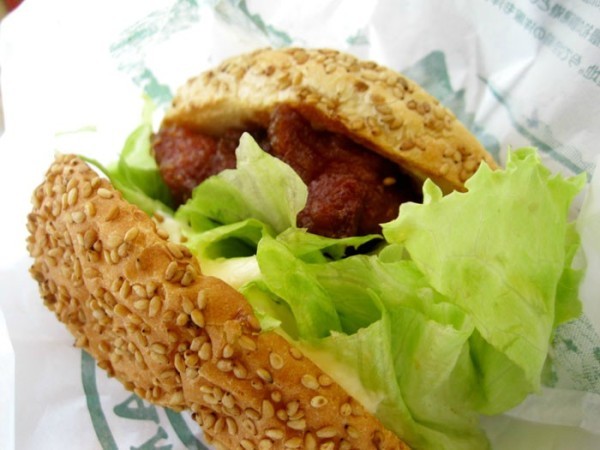 A shop with a reputation outside the country personally feels that it is not difficult to eat, but it is not delicious enough to be worth running over to eat.
Star
7-3, Ruosong Town, Hakoshi
Letter of disciples 5 points
11: 00 ~ 20: 00
Fixed day off day obsidian
Salt 530 yen
When I went to eat at 5 o'clock, I was closed. When I went in and asked, the boss said with a big smile that although they were driving very late, they were sold out at 3: 30 every day because they were too delicious. Uncle OMG, since it's all sold out, why do you still open the door, waiting for a rash little sheep like me to come in and ask you why, to show off and change to Su Guoyi? Lack of love
However, it can be sold out so early, which shows that the taste should be quite good.
Han Ya's Family
8-14, Ruosong Town, Hakoshi
Letter of disciple step 3 points
11: 00 ~ 14: 30, 17: 00 ~ 24: 00
Cooked 1260 yen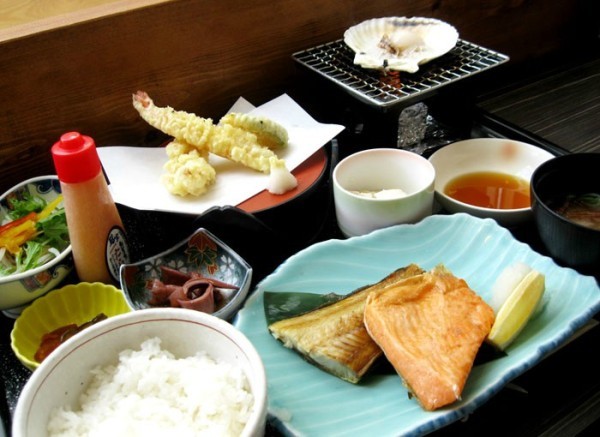 The lunch order is the most cost-effective and tastes good.
Shop
23-5, Hakoshi Mako Town
JR wrote 20 points for the disciples and 3 points for the disciples in the cross street of the letter city.
7: 00 ~ 23: 00
504 yen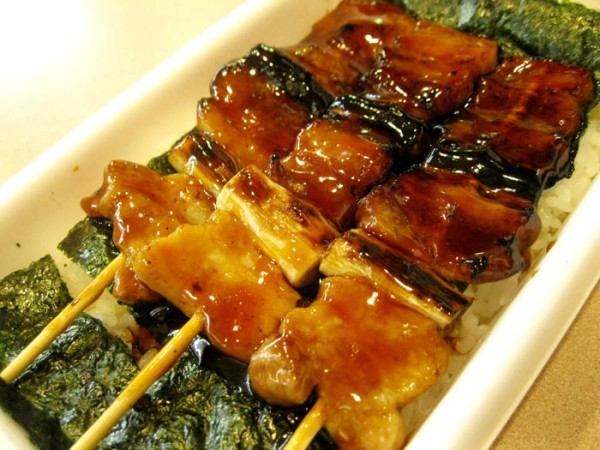 It is also a famous thing in the Hakodate Museum. The tram body is full of advertisements from their home. The taste is not bad. After at least one tired day, I feel very delicious.
GARAKU
Sapporo City Central District South 3 West 2 Ding Mu 7 2F
One point for the water disciples and three points for the Datong disciples! Cuckoo Path 2 Ding Mu
On weekdays, 11: 30 ~ 15: 30, 17: 00 ~ 23: 30
Sun Zhu 11: 30 ~ 22: 00
15 items of land 980 yen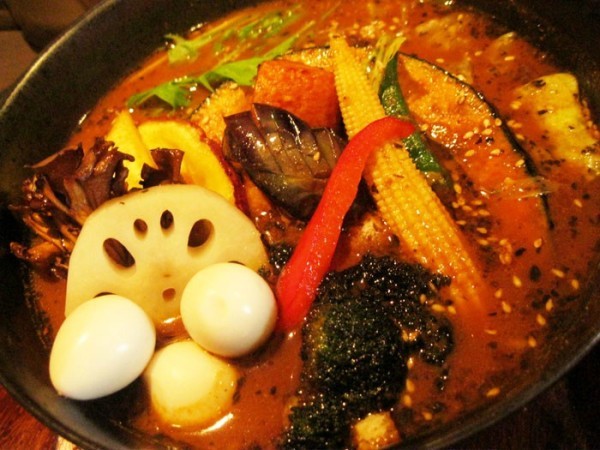 Very delicious soup curry, just can't afford to queue up for mulberry, remember to go early.
Liu Hua Ting Otaru River Shop
7-22, Sakai Town, Otaru City
South Otaru 615m
9: 00 ~ 18: 00
Snow 250 yen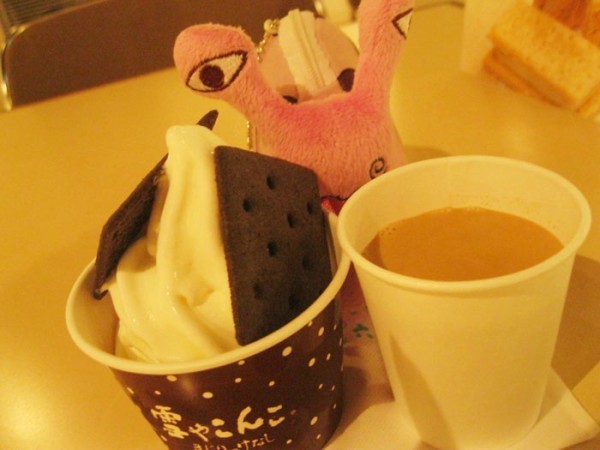 For very HD shops, you can enjoy free self-service coffee by buying a dessert casually.
City Canteen Tastes
Otaru Mizumi 3-10-6
Otaru 2 points
Summer 7: 00 ~ 16: 00
Winter 8: 00 ~ 15: 00
1500 yen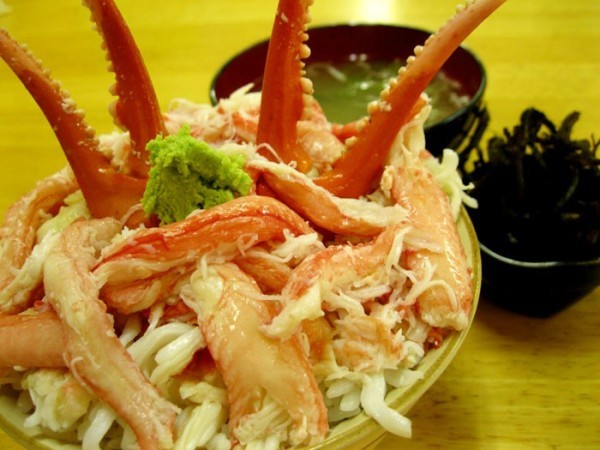 In the triangle market, just don't choose crabs (Japanese crab meat is loose and tasteless) and other seafood looks delicious.
Akita Akita 92-81JR Akita New Cape Akita 92-81JR Akita New Cape Akita 92-81JR Akita New Cape Akita 92-81JR Akita New Cape Akita 92-81JR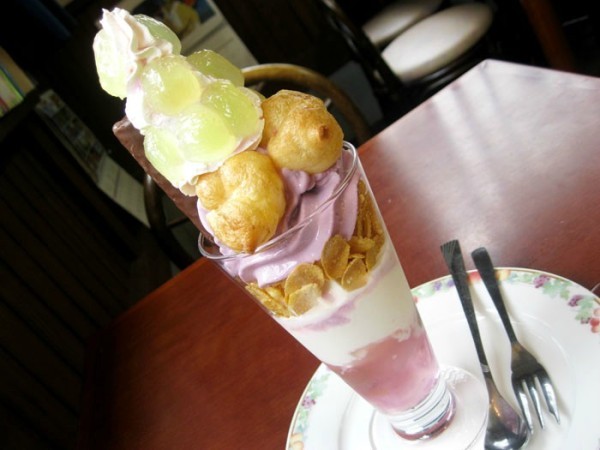 The dessert house opened by the fruit stall is cheap or cheap, but Buffy is full of cream and ice cream instead of fruit.
Takasaki Mizuki
850 yen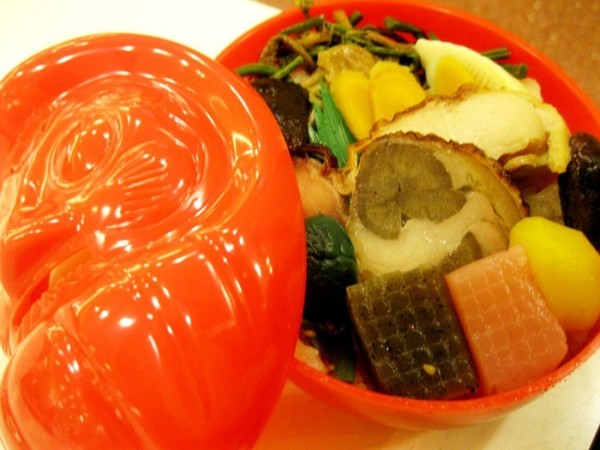 Because the impression is too deep, we must recommend it. It is very delicious, and the box outside can be used as a piggy bank when washed clean.
Eh house
Qunxian My Wife County Caojin Town Dazi Caojin 504-2
840 yen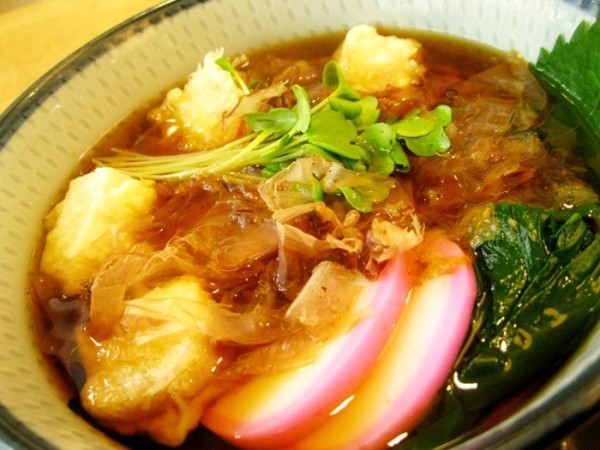 The shops and streets that I will definitely pass when I go to the West River taste fairly regular and the fried rice cakes are very glutinous.
Shou Dian
Caojin 495-1, Caojin Town, Qunxian County, My Wife County
6: 00 ~ 20: 00
Hot Spring 500 yen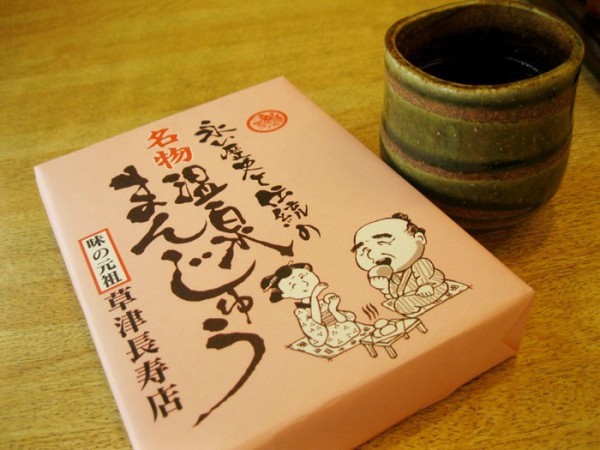 In a sense, it is also a famous store, with 23 bad reviews on TABELOG ( ̄- ̄; ) Famous for soliciting customers, I haven't reacted to uncle has stuffed a steamed bread and a cup of fried tea in my hand… speed goes against the weather, okay? However, this hot steamed bread, which has just been baked, is very delicious. I chatted with the grandmother in the store and finally bought a bag to make a hand letter for the baby.
In the meantime, it is necessary to
Qunxian My Wife County, Caojin Town, Dazi Caojin 81
On the way to Sakamoto, Katsuhata
10: 00 ~ 17: 00
Fixed off day Wooden Obsidian Day
600 yen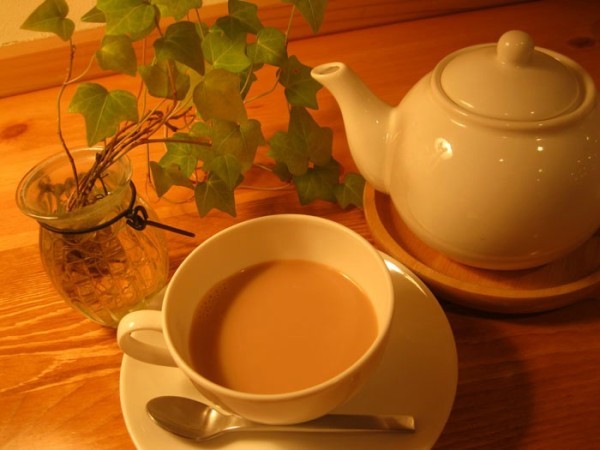 Small fresh CAFE, milk tea is very rich, and a pot of only 600 yen is absolutely the conscience of the industry. There are many books in the store that can be read casually. It is a good place to spend the afternoon.
Akihito
Kanagawa Prefecture Kamachi Komachi 1-16-15 Kamachi Komachi 3F
There are "Sickle Small Town" 3 on the left hand when Kickle goes out of the small town and enters the small town.
11: 00 ~ 14: 00, 17: 00 ~ 21: 30
The 3rd Wooden Obsidian Day of the Fixed Rest Day
Sickle 1995 yen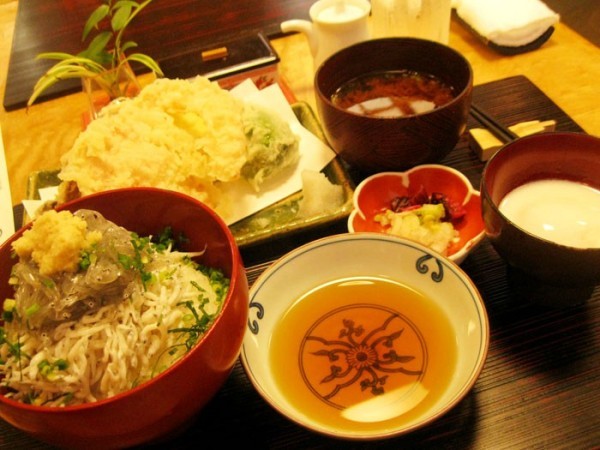 I don't like it, but tempura and cheese tofu are the best delicacies.
A to Z caf é
5-8-3 equbo5F, Nanqingshan, Kyoto Port Area
Beijing's "Omotesando" Mizumi B1 Exports 3 Points
11: 30 ~ 23: 30
1000 yen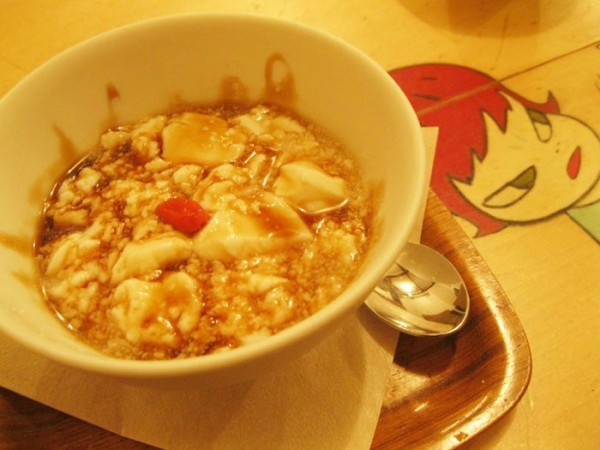 Lunch orders are very famous and are very considerate from 11 o'clock to 16 o'clock. It looks very simple, but this should be the most delicious food to eat now, especially the mountain food. If I can choose, I would rather return the fish and eat all the mountain food.
Seat
3-57-6 2F, south of Gao Jiong Temple, Sugiyama District, Kyoto
JR Gao Jiong Temple's south entrance leaves the house with a straight root. At first, the corner road is folded to the right and the left is the second.
Weekday 13: 30 ~ 22: 30 (L.O 22: 00)
Turi Zhu 12: 00 ~ 22: 30 (L.O 22: 00)
The moon obsidian will rest, wishing the day a close, and the next fire obsidian will rest.
550 yen
It is a fee-paying reading room selling tea and coffee. It is not allowed to talk for a long time in a low voice. It is a good place to read books, much like the bookstore next to Xiamen University.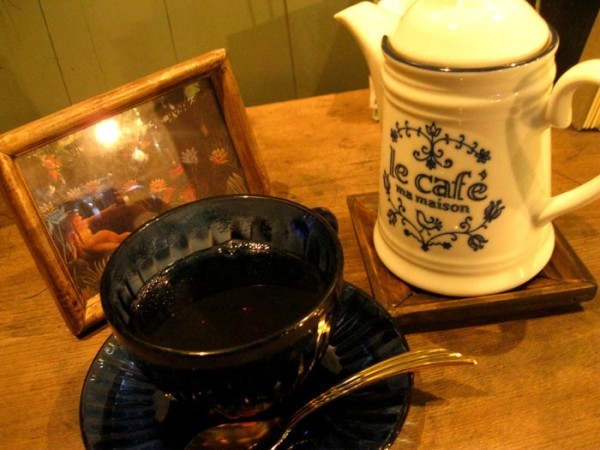 A pot of 550 yen for the count is a good price, but is this really the count? It is too light to be fraternal with plain boiled water. So all the people who come here are paying for a quiet one.
Temples
Kyoto National City 2-2-14
JR National Pupils Score 7
[Month ~ Gold] 11: 30 ~ 14: 30 17: 30 ~ 21: 00
[Turi Zhu] 11: 30 ~ 15: 00 17: 30 ~ 21: 00
Water Obsidian Day
650 yen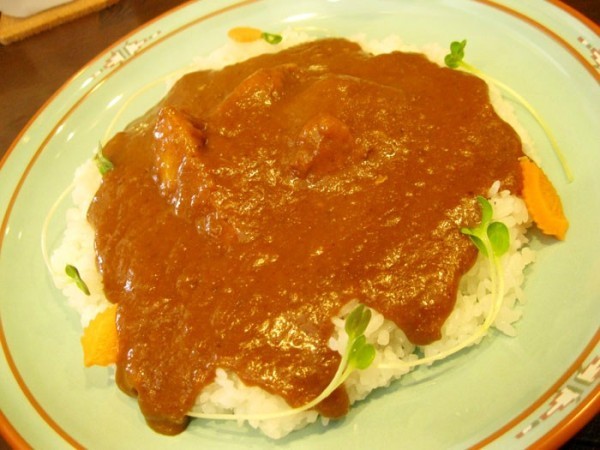 It swept away my bad impression of Indian curry and was very delicious.
A total of 2,000 yuan was eaten in 15 days.
-Shopping-
The tea shop has Nakamoto's shop.
Kyoto Chiyoda District has Yoo Town 2-7-1 and Yoo Town B1F
JR Shanshou's "Youshu Town" Central Mouth Disciple Scores 1 Point
11: 00 ~ 21: 00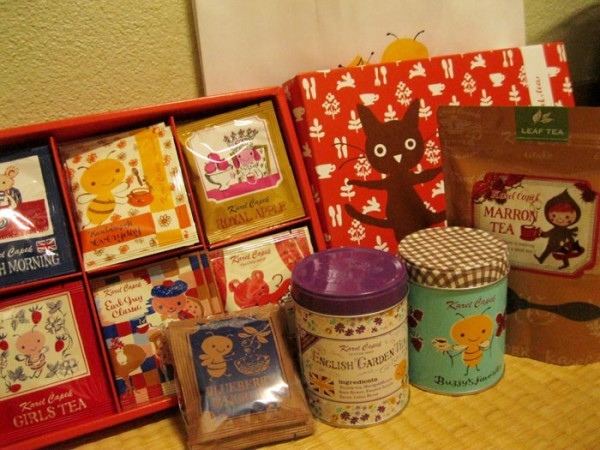 Yamada Shizi's lovely black tea shop, black tea control + iron box control mulberry can't afford.
Yoshiki Yasumachi
Maruchi 3-8-3, Chiyoda District, Kyoto
Akihito 1-3F
JR Yamashita has the mouth of Mizuko
10:00 ~ 21:00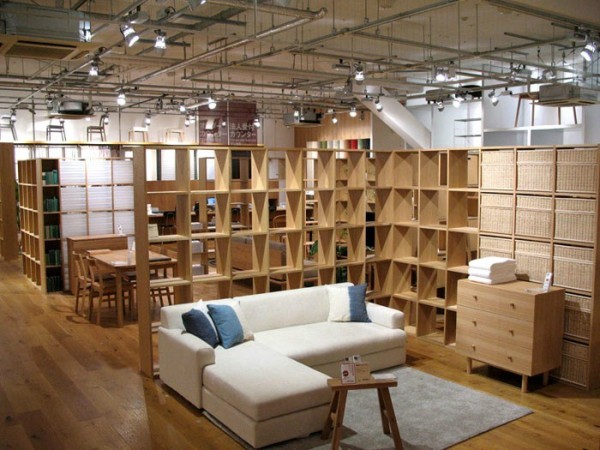 The so-called largest MUJI in the world is not bad, but it is not as big as expected.
BOOKOFF Akihara Makuhito Store
1-6-4, Kanda Sakucho, Chiyoda District, Kyoto
JR: The center is changed to the right hand of the mouth, and the right hand is suddenly folded. "" I
10: 00 ~ 23: 00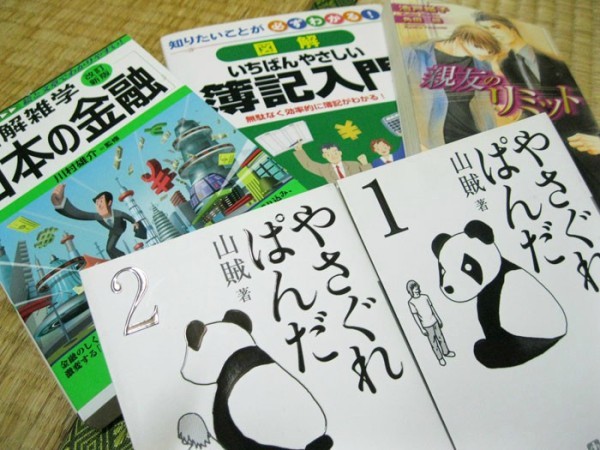 The largest BOOKOFF in Kanto is very enjoyable.
Boat shop
1-6-3 Ship Shop in Honcho, Qianji Shipbuilding City
Entrance and Exit of Beijing Chengchuan
10: 00-20: 00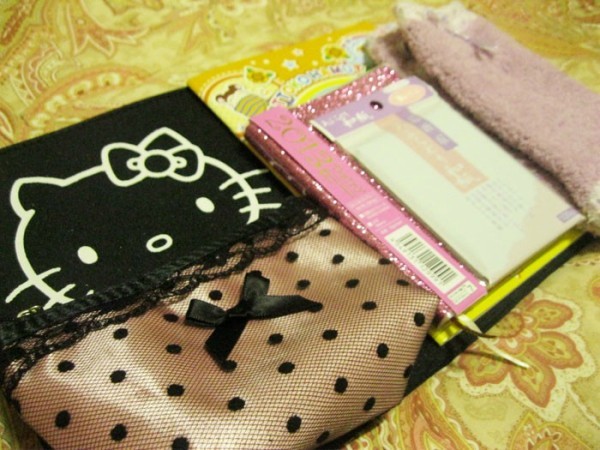 The largest DAISO in Japan has a total of 7 floors. It's great to stroll around.
The shopping cost a total of 3075 yuan.
Plus some fragmentary expenses, the trip cost 15,432 yuan. It's quite well controlled.