At first, Jiami was just my transition from horse to Thailand. But when the two cars took us to the seaside, I decided to stay here for a few more days and immediately fell in love with this peaceful peach garden in the Andaman Sea.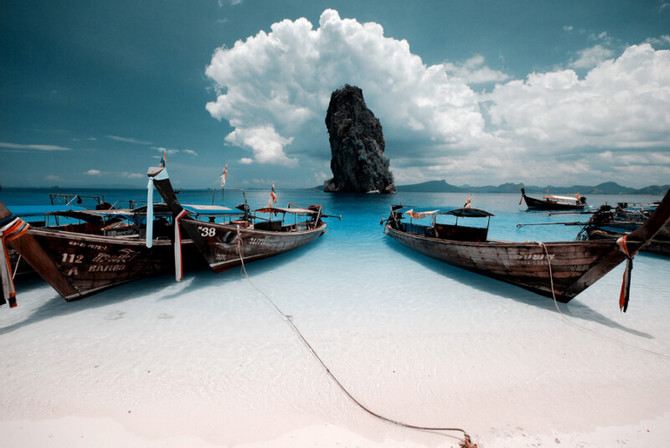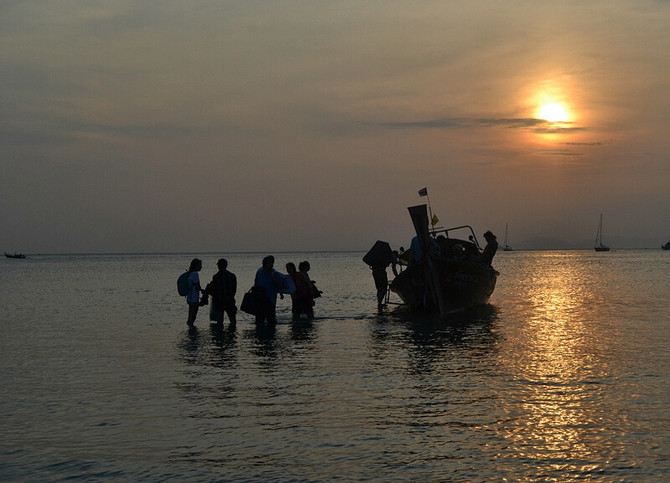 Arrival and Departure:
Aircraft: There are direct flights to Jiami from Bangkok, Thailand, PB Air, Singapore and Kuala Lumpur, Malaysia.
It is only a 30-minute drive from Jiami's airport to the seaside resort. From the airport, there is an airport shuttle bus with 150 Thai plants/person, which passes through Jiami Town and Onan Beach successively. The terminal is Nopalatala Beach. Before getting on the bus, the driver will write down your hotel and then take all the passengers to the gate of their hotel. About 300 Thai strains were taken from the airport to Jiami Town and about 400 Thai strains were taken to Onan Beach.
Long-distance passenger transport: Jiami Long-distance Bus Station is located 4 kilometers north of Jiami Town and can be reached by bus as long as 20 Thai plants. There are shuttle buses to Bangkok, Heai and Phuket.
Jiami-Bangkok: There are about 7 long-distance buses from Jiami to Bangkok South Railway Station every day. The specific route is: Jiami-Panya-Trang-Khumphon-Prachuap Khiri Khan-Phetchaburi-Bangkok. The road distance is 946 kilometers, the whole journey takes 12 hours, and the fare starts at 400 Thai plants.
Jiami-Heai: Every hour, the whole journey takes 4-5 hours, with about 180 Thai strains of air-conditioned cars and about 100 Thai strains of ordinary cars. Jiami-Phuket: Every hour, the whole journey takes 3-4 hours. Air-conditioned cars are about 120 Thai plants and ordinary cars are about 70 Thai plants.
Cruise ships: The main means of transportation between islands is long tail ships. There are two cruise ship docks, old and new, in Jiami Town. The new dock is located in the south of Jiami Town and its scale looks larger than Jiami Airport. There are cruise ships to Landa Island, Phi Phi Island and other outer islands. The old dock is located in the center of the town and is mainly sent to Lerre Beach. The long tail boat is cheap, only 70 Thai baht. The package speedboat goes to sea about 1200 Thai baht/day.
Transportation in the island: Jiami's internal transportation is very convenient. There are many TuTu and pickup truck buses. You can find buses to various places at any time. The price is reasonable. It is about 40 Thai baht from Onan Beach to Jiami Town and about 20 Thai baht from other nearby beaches.
AirAsia Kuala Lumpur to Jiami, the air ticket price is equivalent to RMB 200 yuan, which is really cheap. When I left, I went from Jiami to Bangkok, which was also AirAsia. There were more than 10 AirAsia flights a day, flying for 70 minutes.
I feel that the air conditioner on the AirAsia plane is extremely cold, and it is still very cold to put on my coat.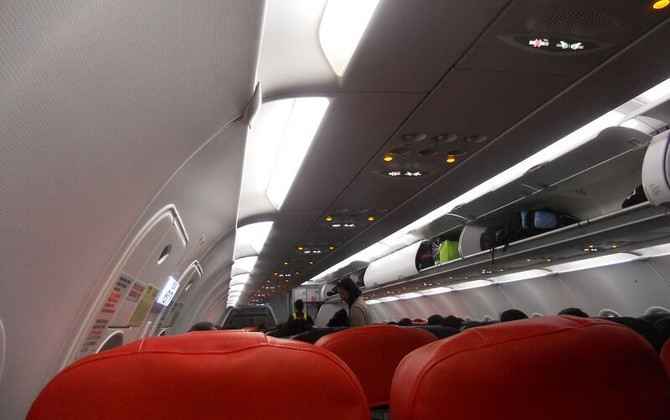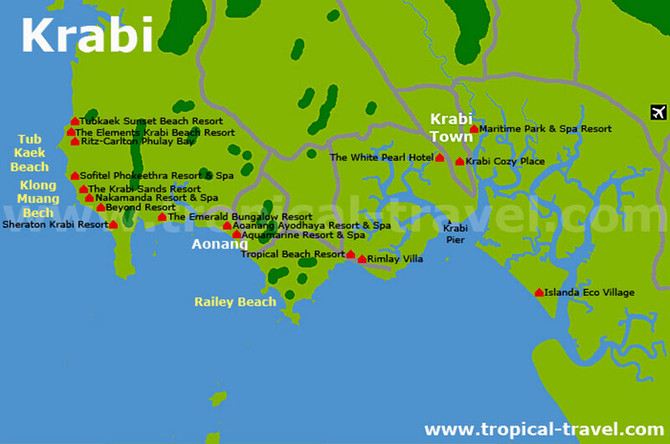 Best Travel Time: The weather in Jiami is very similar to that in Phuket. November to April of the following year is the best travel season. In November, not only is Jiami a lively scene, but also the sky presents mild sunshine, blue sea water and gentle waves. You can dive comfortably and have intimate contact with fish. In mid-April, there will be a very grand Water Splashing Festival. Every year from April to September is the rainy season of Jiami, but compared with Phuket, even in the rainy season, it may not rain every day. Sometimes there will be no rain for more than ten days, and more than ten days are sunny days.
Currency Exchange: It is very convenient to exchange Jiami for Thai baht in US dollars. The exchange rate is slightly lower than Phuket Island, but the difference is not big. There are exchange points in Jiami Town and Onan Beach.
Snorkeling to feed fish: The water quality of Jiami is very suitable for snorkeling, especially near the coastal islands. You can even find a secluded bay with bread to feed the fish. The water is clear and moving, the blue is thorough, and groups of yellow and green tropical fish swim nearby. Sprinkle a slice of bread and they swarm in. Occasionally, there will be fish pecking people as bread, making people scream repeatedly.
Recommended place: Landa Island.
Rock climbing: Jiami is loved by modern "Spider-Man"-there are said to be 460 rock climbing routes here. Limestone Cliff is the most ideal place for rock climbing. Since 2003, the local rock climbing festival has attracted many enthusiasts and experts. Attending rock climbing courses here is generally 1,000 Thai plants/day, and many professional companies provide rock climbing facilities and training.
Recommended place: Lerie Beach.
Nightlife: Enjoy the sunshine and beach during the day, and naturally cannot miss the nightlife here at night. At night, order a delicious drink, sit among a lot of foreign friends, talk about every day, blow the sea breeze, not to mention how pleasant it is. Open-air bars with band performances will be sung and danced together when they rise.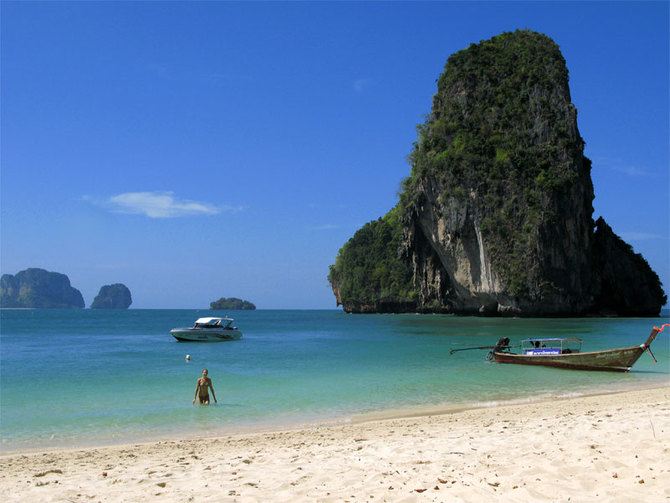 Jiami Land is located to the south of the narrowest Clarity Gorge in the Malay Peninsula, to the west of the Andaman Sea in the Indian Ocean, and to the east of the Gulf of Thailand in the Pacific Ocean. It is a good place to have fun. There is a saying that "playing whoring, gambling and drinking Phuket Island, diving springboard Sumi Island, heaven on earth is Jiami". Jiami is a typical karst terrain. Most of the mountains and islands are limestone structures, which are better than Guilin. There are many beautiful islands and beaches. It is the most beautiful diving resort and rock climbing paradise.
We stopped in Jiami Town to exchange money and learn about tourism information. At a travel * * point equivalent to an individual center, we booked two rooms at the VIEW RESORT hotel on RAILAY beach, each 1400B, which we had long liked. Considering it is a beach room in the invincible sea, the price is still acceptable. In the next few days, we will enjoy our own minutes on the beach.
If Jiami is heaven, then the center of heaven is AO NANG beach, which is said to be the longest beach in Thailand. It is more than 10 kilometers long. The sea water here is clear and clean, the sand here is fine and white, the plants here are luxuriant and verdant, and the people here are simple and honest. If the center of heaven is AO NANG Beach, then the pearl in the center is RAILAY BEACH where our hotel is located. It is part of AO NANG BEACH and is a small peninsula protruding from the sea at the tip of the coast. The root of the peninsula is blocked by steep cliffs. Passengers must pass through ships to enter and leave. On the peninsula, there are several independent and closed beaches divided by cliffs. In the shade of the beaches, there are hotels, large and small, with no cars, no noise, only sunshine, beaches and bikinis. No time, no work, no worries, only their own world. The driver took us to the dock and got on the long tail boat. A boatman took us to heaven. Why care when and where we arrived?
RAILAY BEACH is also an ideal destination for honeymoon vacations. If you love someone, go to RAILAY with him or her, where your love will multiply. There are resort bungalow hotels that can only be imagined in dreams, and you can enjoy the breathtaking scenery without leaving your home. Our VIEW RESORT hotel is located at the foot of the East Coast Cliff of RAILAY BEACH, Compared with the high-grade west coast, it is slightly civilian, hidden in a mangrove forest, the beach is slightly muddy, and the beach is not suitable for swimming. However, we can enjoy several times the price after walking for a little five minutes. Besides, RAYABADEE PREMIER RESORT (about 80000B per night, RMB nearly 20,000), which was named the best hotel in 1999, is next door to us. Although we have no money to live in, we have the same beach as the rich. After enjoying the sunshine lunch sprinkled through leaves and branches in the restaurant in the mangrove forest, we made a rare decision to take a nap in heaven, believing that our dreams would be more colorful.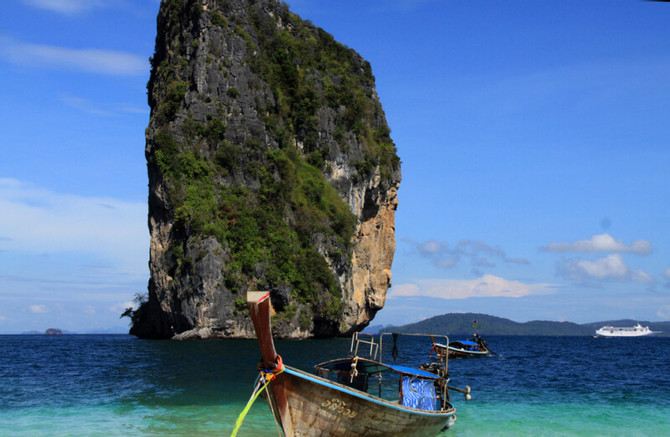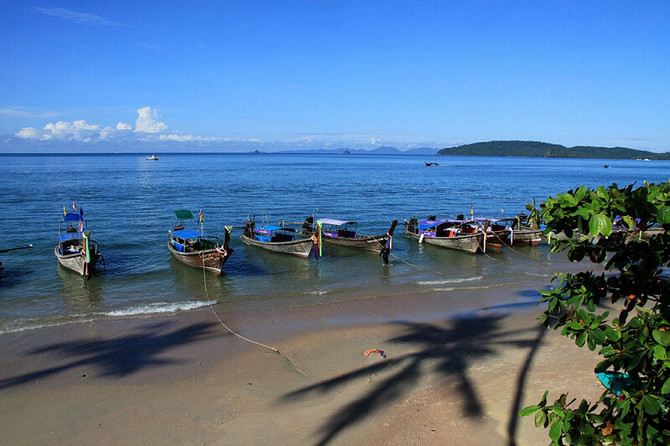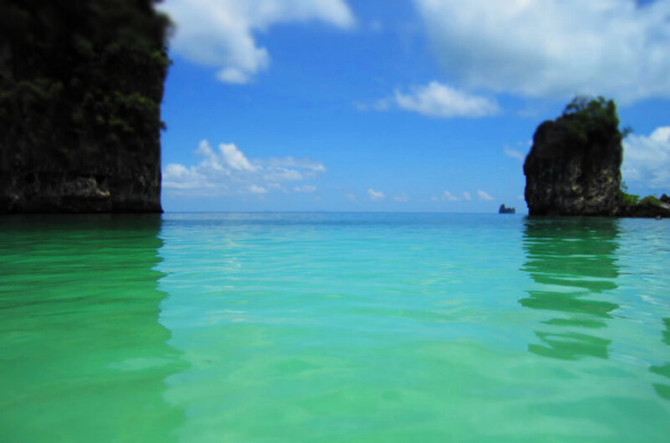 In the afternoon, we hugged each other on the picturesque west coast to enjoy sunset and dusk through RAYABADEE's special movable dock dragged by huge tractors. On the beach, the old man who has experienced many vicissitudes plays trombone, the childish children play flying saucers, and the afterglow of sunset sprinkles on the long-tailed boatman as well as on both of us. It turns out that romance is as simple as that with the beloved. There is no ceremony and no promise. Just snuggle up together, watch the sun and go down the mountain inch by inch.
When it was completely dark, under the tall tropical plants in front of the hotel, the small dining tables set up were already lit with candles. Couples were eating, sitting idly and whispering. The sea breeze was blowing slightly, the waves were gently beating against the rocks and cliffs, and some washed up on the beach again and again. I think, why does time refuse to stay at this moment?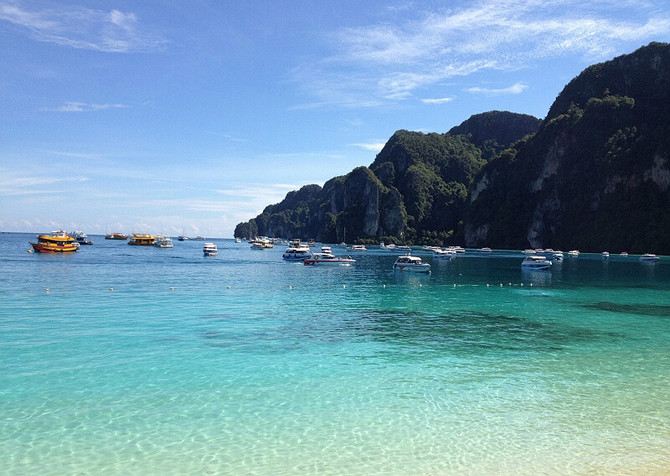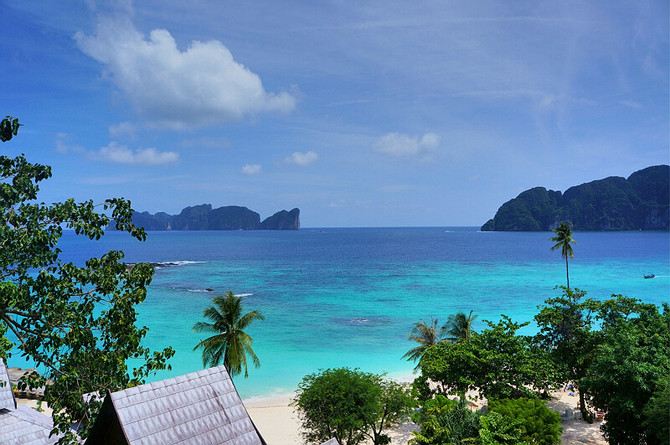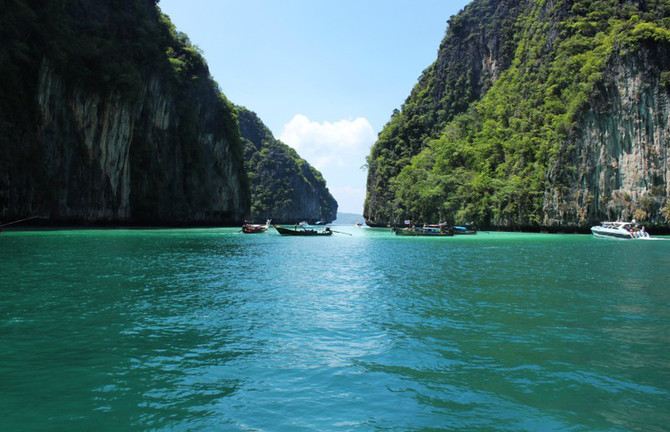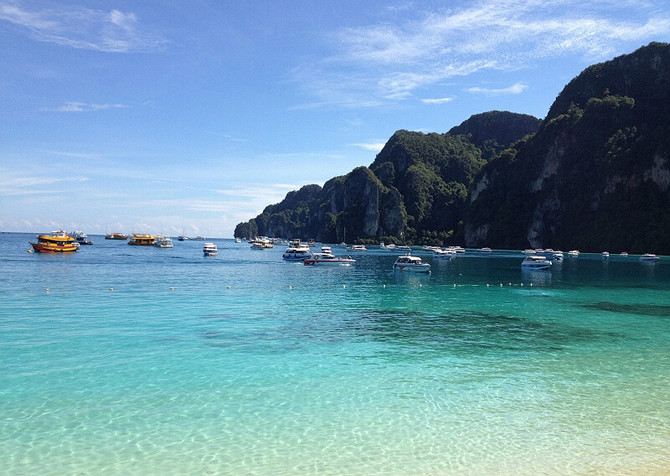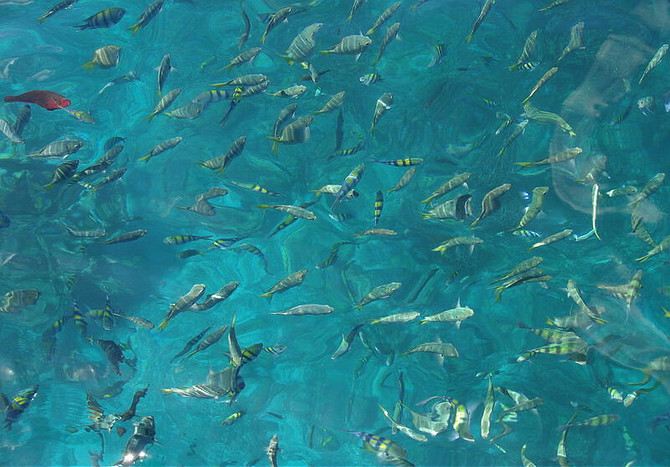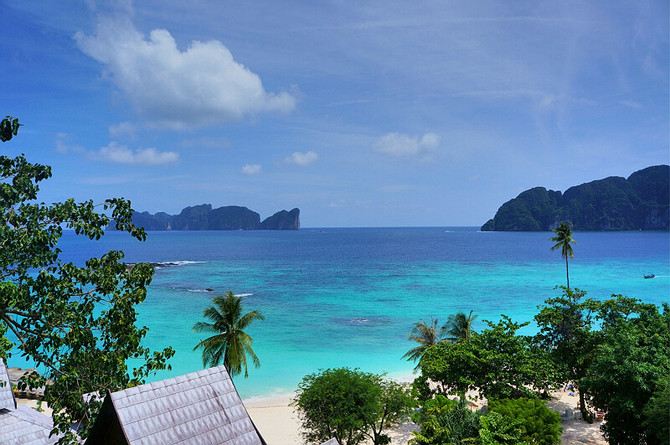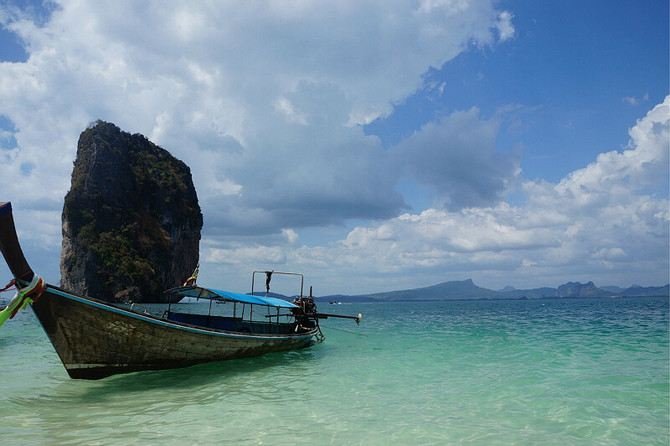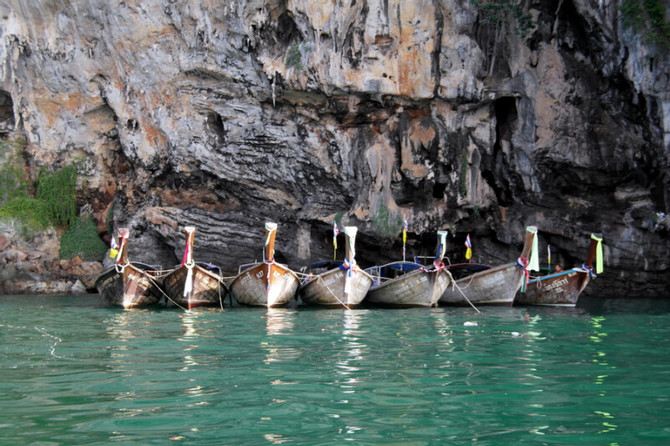 Although Jiami is a small town, European and American tourists are common in the streets and Chinese are rarely seen. The degree of internationalization is relatively high. Small business vendors can speak English and communication is no problem. There are two relatively large vegetable markets in Jiami Town, which are only 300 to 400 meters apart. One is slightly smaller and opens at noon. The other is large and people come in an endless stream early in the morning. In addition to selling all kinds of fruits, vegetables and seafood, Jiami's vegetable market also sells all kinds of processed snacks. Any of various tropical fruits. I was dazzled by the vegetables and lingered on. During the two days of entering and leaving Jiami, I took the vegetable market as a necessary part and bought a lot of fruits and snacks.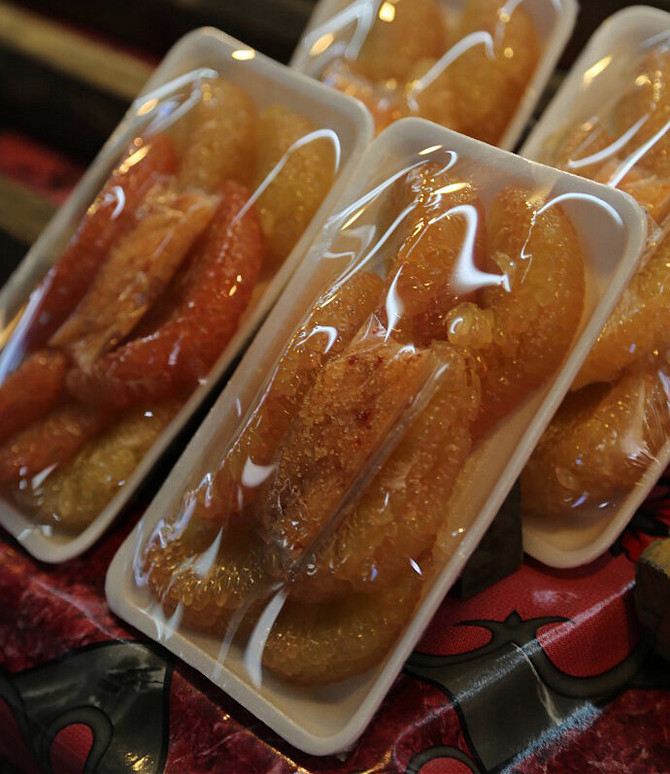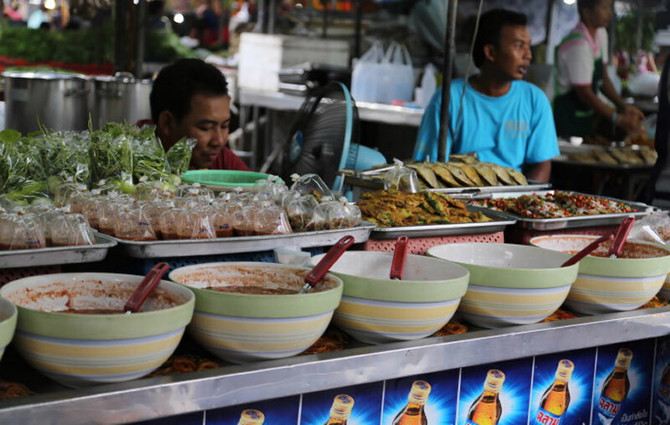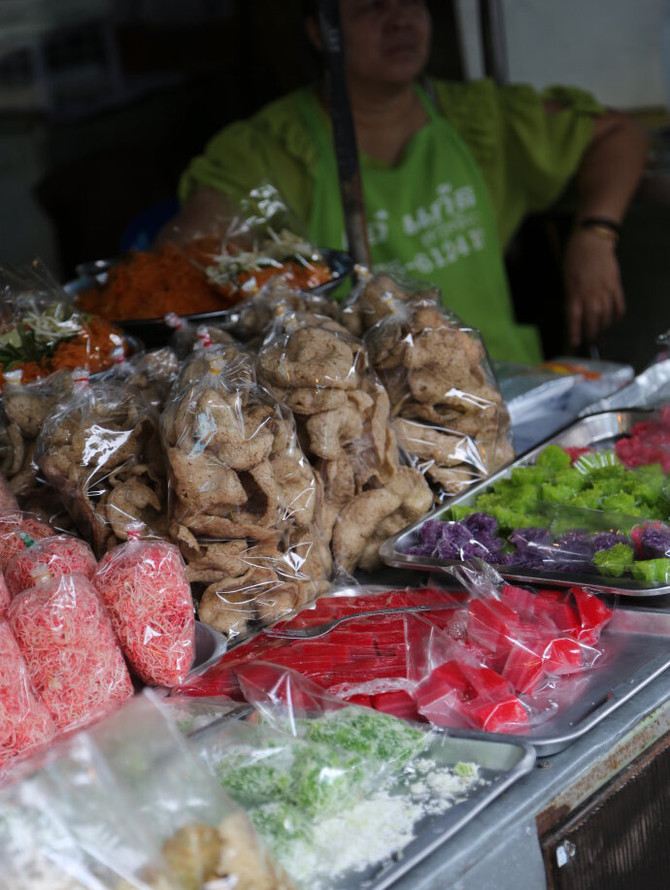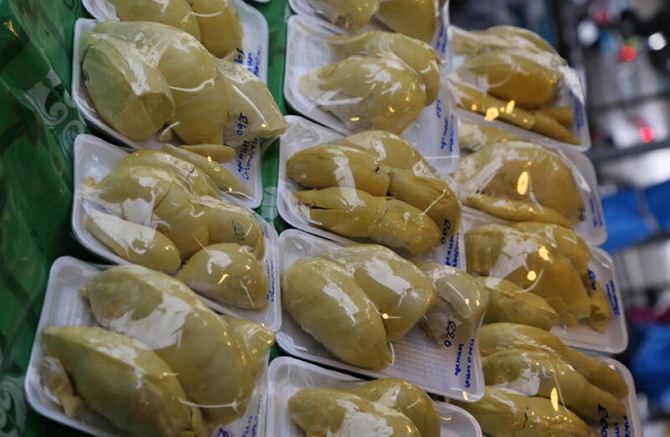 The accommodation in Jiami is Lanta Palace Resort, which is also booked on Agodo website. It costs 345 yuan/night and includes breakfast. The beach of this hotel is very thick, and the sanitation around the hotel is not very good. 345 live in an apartment on the back street with relatively small rooms. I don't like it very much, but there is a big swimming pool.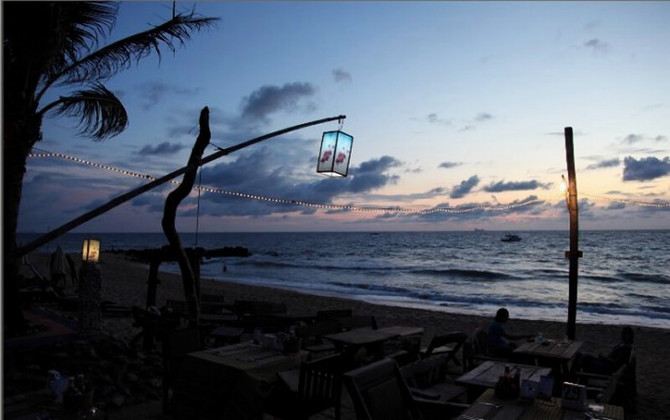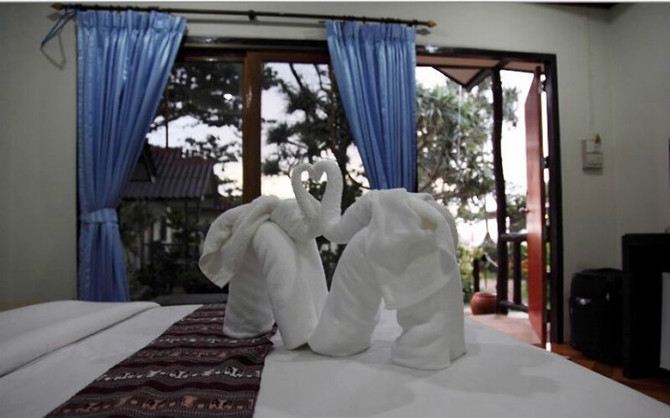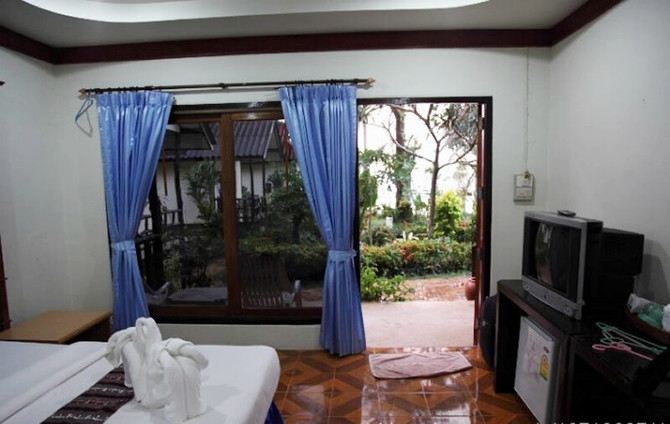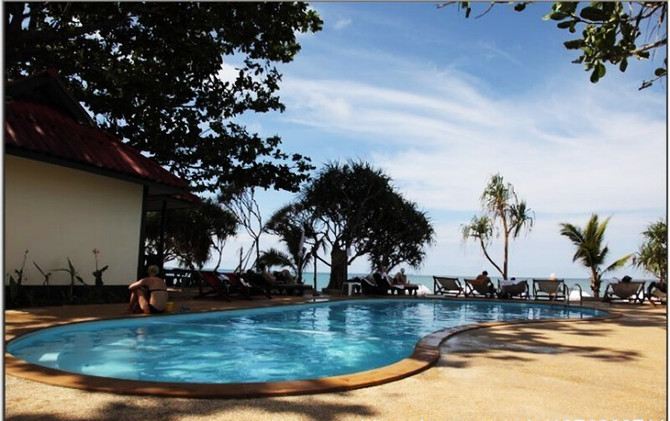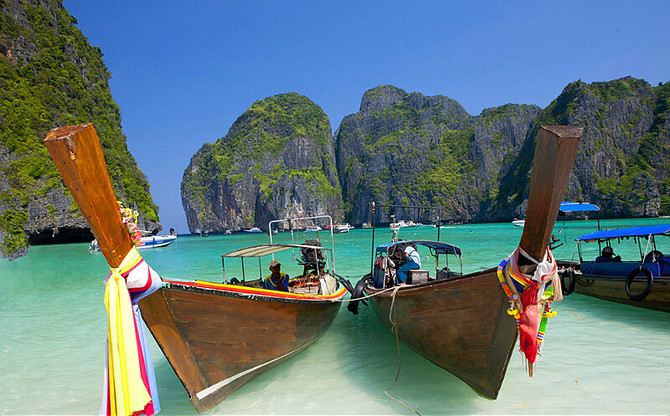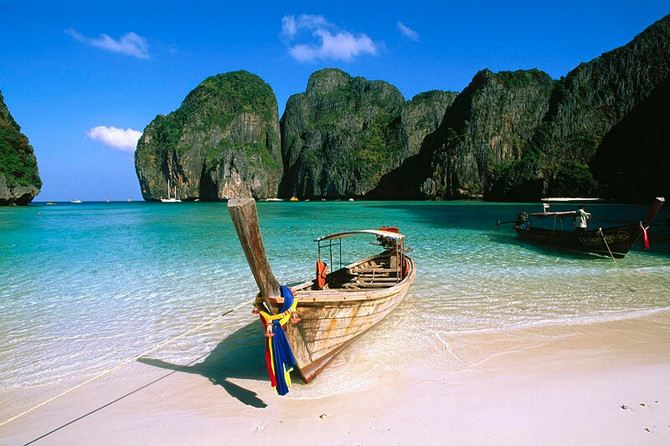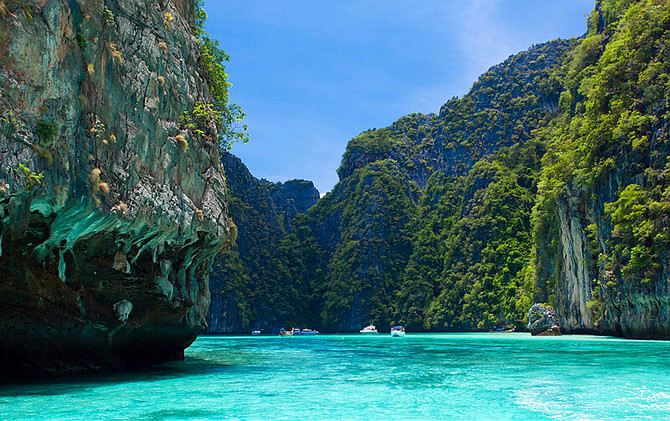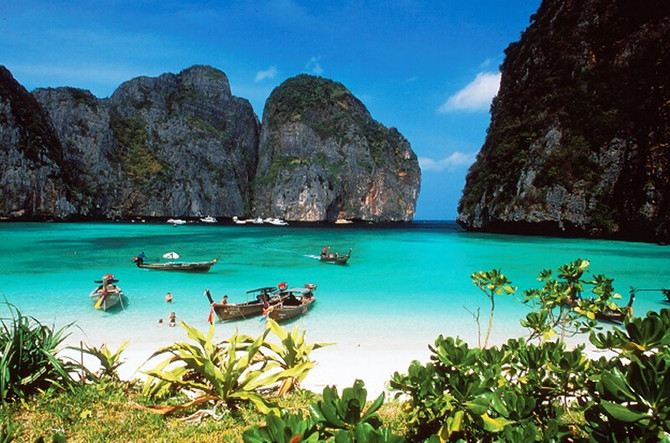 After two days, I went to Raily Beach. The scenery there is good, but the transportation is inconvenient and the consumption is relatively high. If I am not sensitive to the price, it is a peaceful paradise.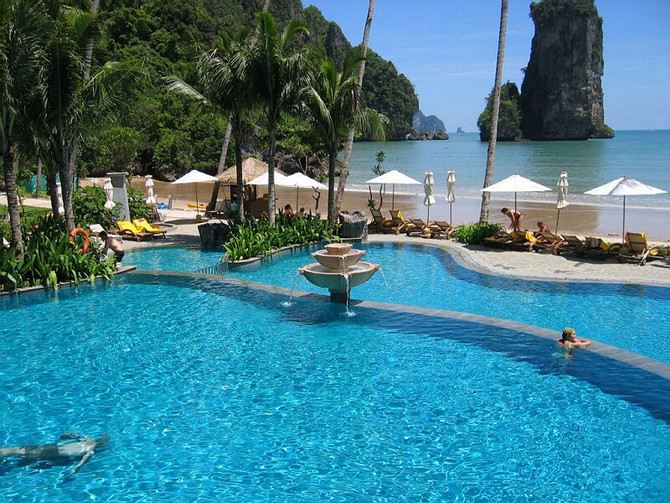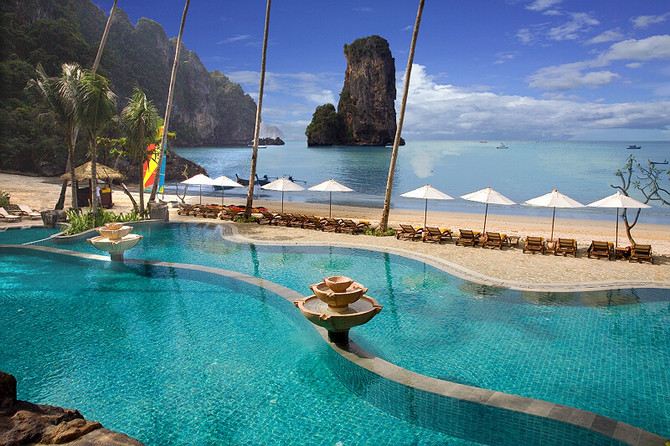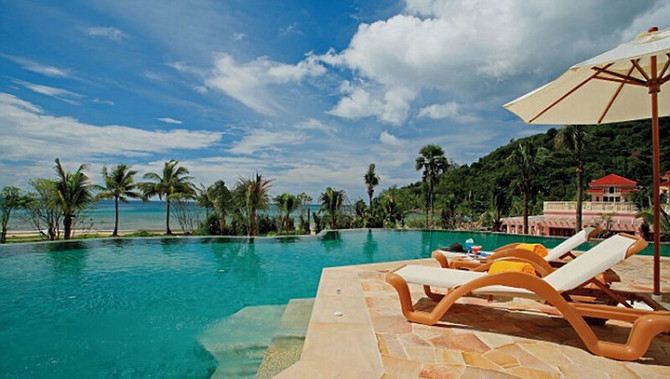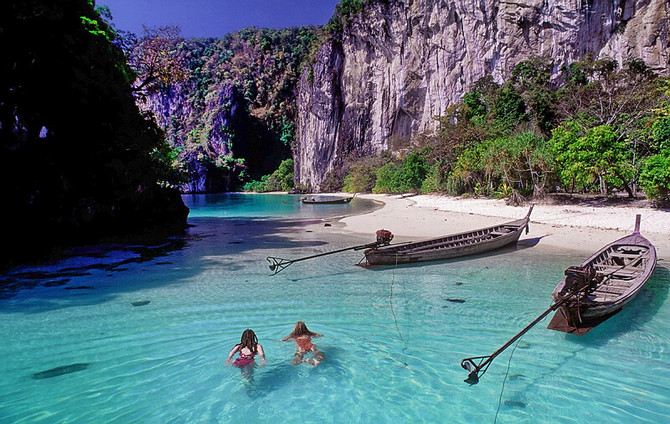 Jiami is a paradise for snorkeling. Snorkeling map: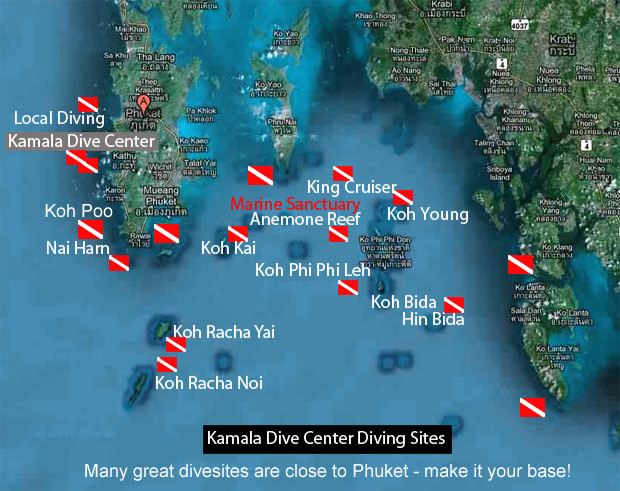 Because there is no underwater camera, I used some photos of my friend.