Day 10
I didn't go to Thailand to worship the four-sided Buddha twice before. This time we can't miss it again.
When the hotel comes out, thinking that the Buddha on all sides is not far from the hotel, just make a Tuk Tuk. As a result, the first Tuk Tuk came over, another old trick I encountered yesterday, saying that I would take us to the what store in what. Today's time is rather short, so I refused. It takes 50B to go to the four-sided Buddha. It's not cheap, it's about the same as Taxi. It seems that in Bangkok, it is better to take a taxi by Tuk Tuk.
When I got off the bus, someone immediately came to sell incense and flowers to what. I didn't understand the situation at that time, so I asked. Later, it was discovered that the price of the place where incense was invited inside the four-sided Buddha wall was more reasonable. It is suggested to go to the point inside the four-sided Buddha wall to invite incense.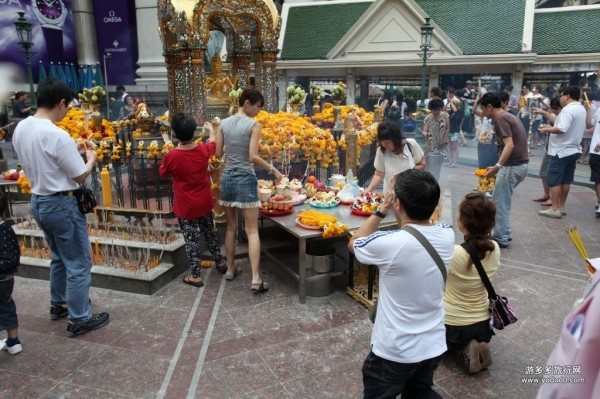 * Four-sided Buddha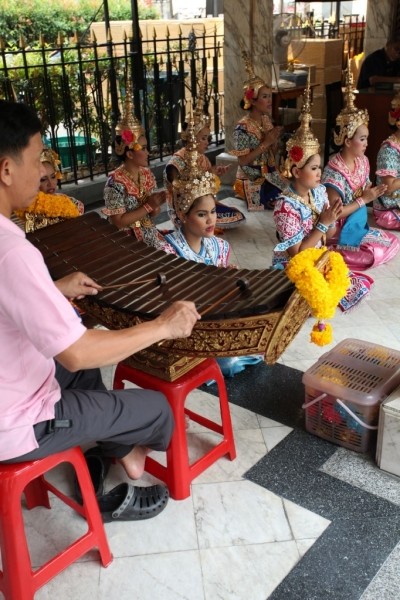 * Those who come to fulfill their vows can be invited to sing. In addition, there are also people who invite what to dance lions. I don't quite understand.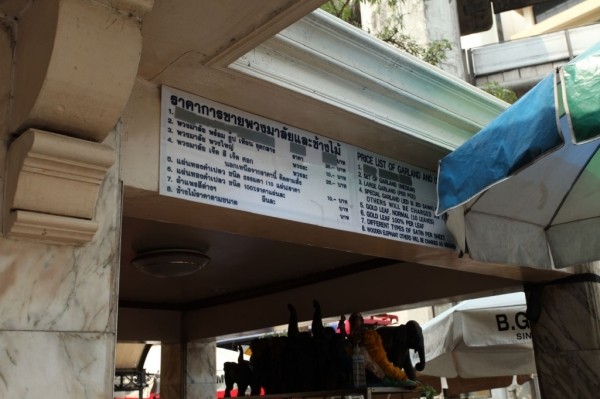 * The incense place inside the wall. You can see the marked price.
The four-sided Buddha is said to be very spiritual. The method of worship is also very exquisite. I don't quite understand and dare not say anything. Those who are interested can go to Niang Du to search for a lot of information.
After worshipping the Buddha on all sides, I came out because I didn't eat breakfast and was a little hungry. I decided to go to Silom for dinner. I took the light rail. Silom Line, S2 sala daeng
Station, Exit 4. Go find Samai Sek Chicken Rice. This chicken rice has no Chinese signboard and is next door to the Chinese signboard "Shengyingfa". By the way, "Sheng Ying Fa" is also very famous. There are recommendations on Taiyou Camp.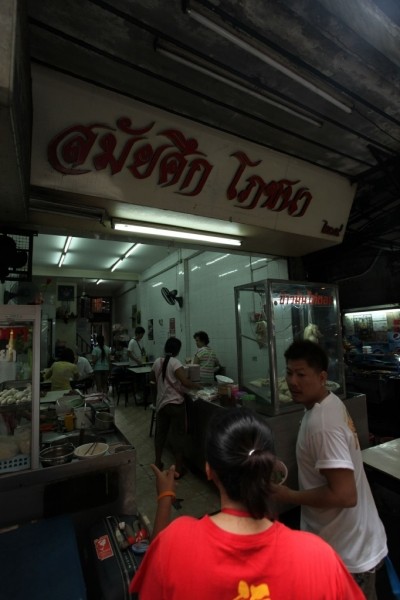 * Shop signs
Chicken rice tastes good. Compared with Watergate chicken rice, it has its own advantages. The chicken is not as tender as the chicken in Watergate chicken rice, but the rice is steamed with chicken soup and chicken oil and has a very strong fragrance. This chicken rice is made by Chinese. Although the wife of shop-owner is old, she is well maintained and has good demeanor. Later, when I met my boss, he came to talk to us in Chinese.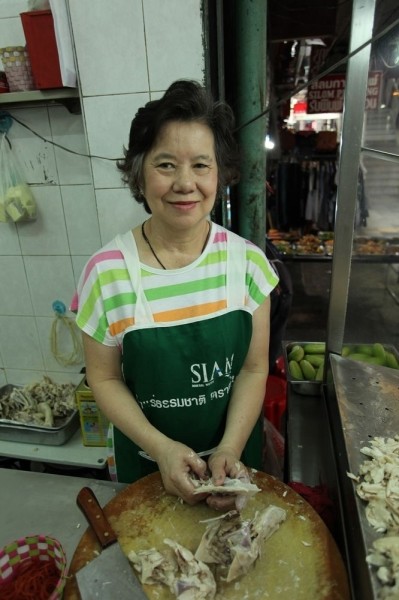 * Samai Sek Chicken Rice's wife of shop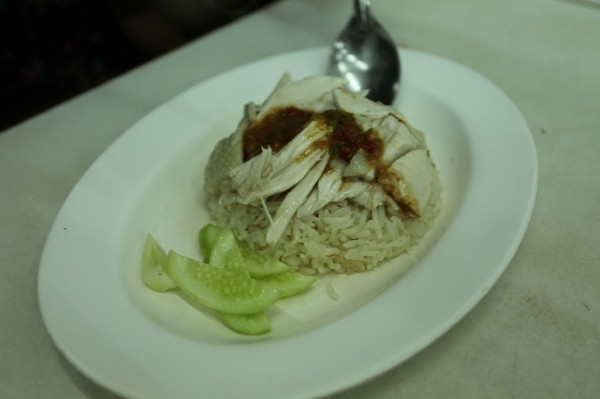 * chicken rice. 40B. According to Uncle Hu, the seasoning I used was wrong, but when I went that day, I didn't see the seasoning in the "coarse porcelain bowl" he mentioned. However, it tastes good with this seasoning.
Eating chicken rice comes out and Banana Leaf on the ground floor of Silom Complex next to it eats dinner. Compared with the fake "banana leaves" that bloom everywhere in China, Banana Leaf is a noble and authentic family. It tastes good and has high cost performance. Many Thai locals also come here to eat.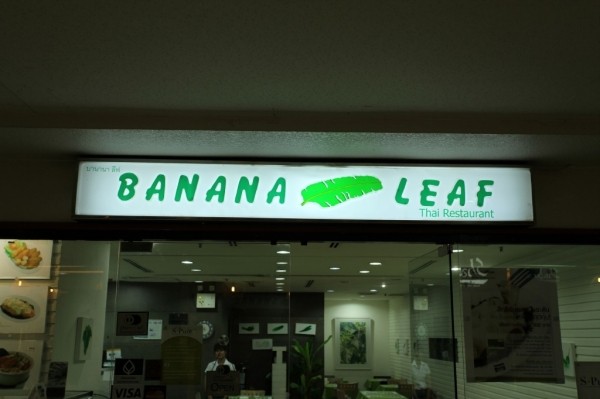 + Signs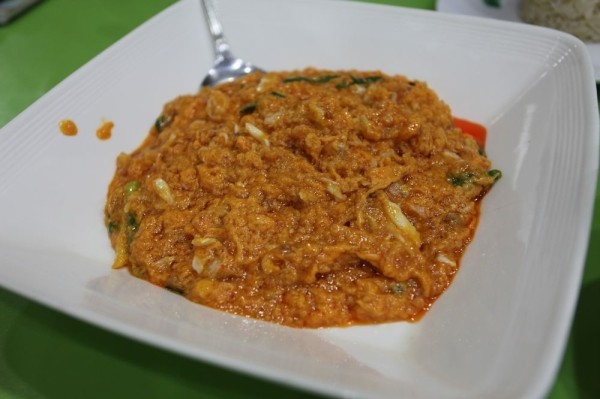 * Fried crab curry is a must. The price on the menu seems to be 450B, but it is actually much cheaper when settling accounts later. Probably because we are two people, we have a small portion. Crab powder removed from fresh sea crabs has no shell at all. The taste, I don't like it very much, I think it is a little sweet. It may be more suitable for the taste of Jiangsu and Zhejiang provinces.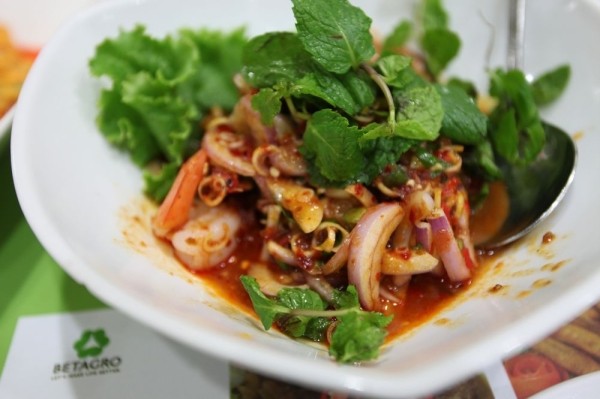 * Shrimp salad, this one tastes good, cooked shrimp, with onion and citronella, tastes spicy and delicious.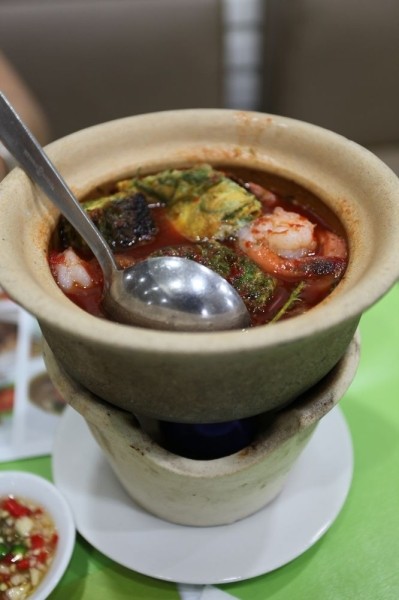 * It seems to be called Gansong Soup? According to Uncle Hu, it is spicy soup with citrus flavor, but I think it is not spicy at all, but sweet. In contrast, I prefer Dongyingong and Dongkagai.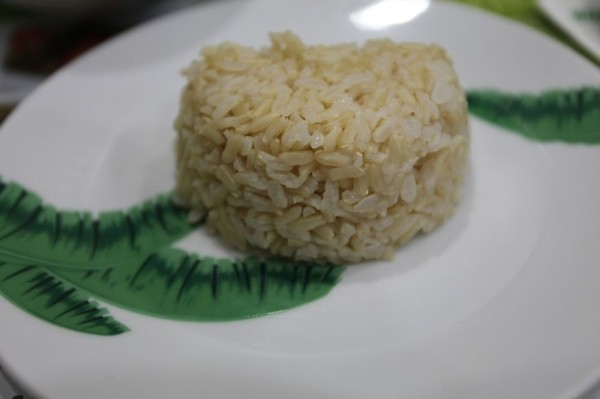 * Yellow rice
The meal totaled 625B.
Then I went to Silom Complex for a stroll. After the stroll, I felt hungry again. It was humiliating to go to Banana Leaf again.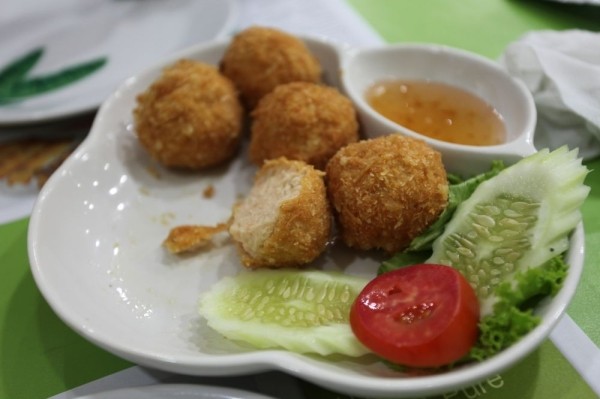 * Fried shrimp balls. Originally, I didn't like fried food, but this shrimp ball is very helpful. Not only is it not as hot and dry as fried food, but it also tastes very elastic and doesn't add any other messy things. Very delicious.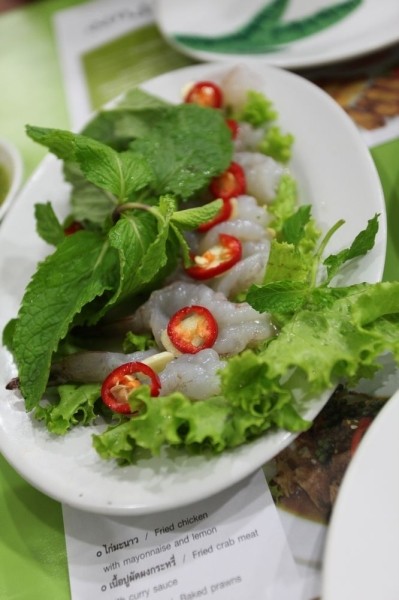 * My great love, raw shrimp salad. Shrimp is very fresh and seasoning is also very good. It is very delicious with a lot of mint and fresh chili.
This meal, 257B.
After shopping, take a taxi back to the hotel to pick up your luggage and then go to the airport. What is more, after taking out the luggage, our Taxi broke down on the highway to the airport. At that time, we were in a hurry! Fortunately, it didn't take long for me to meet an empty taxi on the highway, so I stopped the car and went to the airport.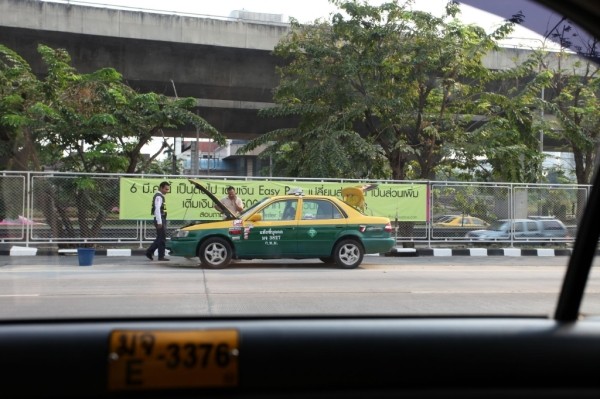 * After coming up and intercepting the taxi, I took it. Outside is the broken taxi we used to take.
Arrive at the airport, check in luggage, refund tax, and then fly home.