From June 9 to June 16, 2016, I started my first long vacation this year-Thailand (Bangkok + Phuket).
This is my first time abroad. I am very excited and looking forward to it.
This trip is a three-person trip between my cousin and my sister-in-law (it seems a bit like a light bulb, ha ha, who let my little bitch have no time). Originally, another colleague was traveling with her, but she couldn't get away before she left, so she had to give up on the trip.
We chose the flight of AirAsia. As early as March, we had already booked the air tickets and hotels on AirAsia's official website. The bundles were very cheap, including 4 air tickets from Guangzhou to Bangkok, Bangkok to Phuket, Phuket to Bangkok, Bangkok to Guangzhou, 6 nights in Bangkok, 3 nights in Phuket, and 1800 for one person. (Why do you want to book 6 nights instead of 3 nights in Bangkok? No way, AirAsia's bundled sales, but it is still very cheap, it doesn't matter.)
This tour is as follows:
D1: Guangzhou will fly to Bangkok on June 10. In the afternoon, I will visit the Chaduzha Weekend Market and visit the Chao Phraya River at night (dinner on board)
D2: Visit the Grand Palace and Sleeping Buddha Temple during the day on June 11, and fly to Phuket from Bangkok at 9: 45 p.m.
D3: On June 12, Emperor Island took a one-day tour during the day and watched the transvestite performance at night.
D4: June 13: One-day tour of PP Island during the day and Magic Paradise at night.
D5: On June 14, I strolled around Patong Beach during the day, enjoyed Thai massage in Let's Relax in the afternoon, then went shopping (around Big C) and flew to Bangkok at 9: 45 p.m. By Phuket.
D6: All day shopping on June 15, mainly in SAIM area, Bangkok will fly back to Guangzhou at 7: 10 p.m.
D7: June 16 Guangzhou loiters or flies back to Nanning
Fee:
Air ticket + accommodation 1800RMB
400B for Grand Palace and 100B for Sleeping Buddha Temple, equivalent to 100 RMB
Night tour of Chao Phraya River 1100B, equivalent to 220RMB
Phuket: PP Island Day Tour + Emperor Island Day Tour + Transvestite Show + Magic Paradise = 5800B (free ride from airport to hotel), equivalent to 1160RMB
Let's Relax Thai massage, 2 hours 45 minutes 1100B, equivalent to 220RMB
Fare: 40B once, 8 times per person = 320B equivalent to 65RMB
In this way, everyone actually spends 4000-5000RMB.
Camera:
I brought the recently newly started Sony Micro NEX-5N with a pullover of 18-55.
Language:
English! Plus body language, ha ha
As we all know, Thailand gradually entered the rainy season in June. Just one week before we went, it rained for a whole week on Phuket Island. However, our luck is very good. Every day in Thailand is sunny, so the films are very beautiful. Thank God!
The main itinerary is as above, and the details will be explained with the pictures later!
Let's go! Guangzhou-Bangkok
Because it is cheap, we can only take the red-eye flight at night, AirAsia FD3649, leaving at 23:55! We know that the later the flight is, the easier it will be to delay. We haven't been able to board the plane until the departure time, and no staff came to explain the reason. We just sat like this. The two foreigners next to us played cricket barefoot. Ha ha. The flight was delayed for a full hour.
It is said that duty-free shops here are cheaper than those in Hong Kong.
If you want to buy something, buy it quickly and will not pass here when you return to Guangzhou.
TIPS:
1. The air conditioner in Guangzhou Airport Terminal is very powerful. It will be very cold after staying for a long time. People who are afraid of the cold had better wear trousers and prepare an extra long-sleeved garment.
2. The duty-free shops at Guangzhou Airport are also very powerful. Those who want to buy things quickly buy them. When they come back to Guangzhou Airport, they will not pass through the duty-free shops.
Finally boarded the plane. This is the passenger cabin of AirAsia. In order to save money, AirAsia's seats are very narrow and uncomfortable to sit on, but there is no way. Who will make him cheap?
During the whole flight, Central Asian Airlines does not provide free water and food. If you want to drink water, you can either buy it at your own expense or bring a bottle directly and install free drinking water provided by the airport near the boarding gate. Both hot and cold are available, which is quite good!
At the time of departure, we didn't buy a luggage check-in ticket. We only relied on the free carry-on 7KG of luggage. In fact, our luggage exceeded the standard. At first, we were still very worried, but when we heard that the departure luggage was not strict, we took the plane smoothly.
When departing from China, AirAsia flights have to change boarding passes at L1-4 counter, which is said to be the case for all departing from China. However, in foreign countries, everyone can print their boarding passes online. I booked seats online at home in advance and played 4 boarding passes, which is much more convenient. Of course, you can also choose to send the two-dimensional code to the mobile phone and print it on the machine on the phone.
After about 3 hours of flight, we arrived at Bangkok International Airport!
There are also many shops here, which are open 24 hours a day! In fact, MM people can buy very cheap sunscreen here. They don't have to bring it from home. BOOTS stores have Bangkok's 70 + sunscreen for sale, equivalent to about RMB 60 yuan, which is cheap and practical!
L 'Or é al at Thailand Airport is also the cheapest. If you want to buy more, buy more!
On the flight, the stewardess will issue you an entry registration card, fill it out as required, and get off the plane and go directly through the border inspection!
When you get out of the terminal, you will find that there are many bank counters, change money and ATMs. However, it is not cost-effective to exchange money at the airport. The exchange rate is only 4.0 or so, which is too low. If you are not in a hurry, you can go out to the city and exchange it again. The exchange rate will rise to about 4.5. (It is said that purple banks have the highest exchange rate, which I have not compared.)
We are not so troublesome, because we have set up a bank's savings card in China, and there is no handling fee for withdrawals from other places around the world (on machines with UnionPay logo), so we can take Thai baht anytime and anywhere without worrying about the exchange rate.
It was already over 3 o'clock when we got out of the terminal (Thailand's time was one hour slower than China's). Fortunately, we had a strategy in advance. Magic Food, which is quite famous beside Gate 8 on the first floor, had a midnight snack. The things here are quite cheap, with an average of about 10 yuan equivalent to RMB. You can choose different fast foods by exchanging coupons at the counter. Like the food cities in domestic shopping malls, you have many choices and the prices are favorable.
We took a taxi from the airport to the hotel after eating and drinking. In fact, we can take the subway line during the day, but we arrived too early and had to take TAXI. Speaking of TAXI, I am a little strange. On the same day when we took a taxi from the airport to the hotel, the driver only charged the actual price of 300B, but on the other day when we came back from Phuket and took a taxi from the airport to the same hotel, the driver and we charged 50B of the airport service fee and 45B of the high-speed fee, thus we took a taxi to the hotel for 100B more.
This is our hotel IMM fusion on Sukhumvit, next to the BTS station, less than 2 minutes away, very convenient.
The overall environment of the hotel is also very good and looks quite distinctive.
WIFI is especially important for me when my mobile phone has no signal, and the WiFi signal here is very good, which is much better than the WiFi signal that our hotel in Phuket is always unable to connect to. Of course, this is another story.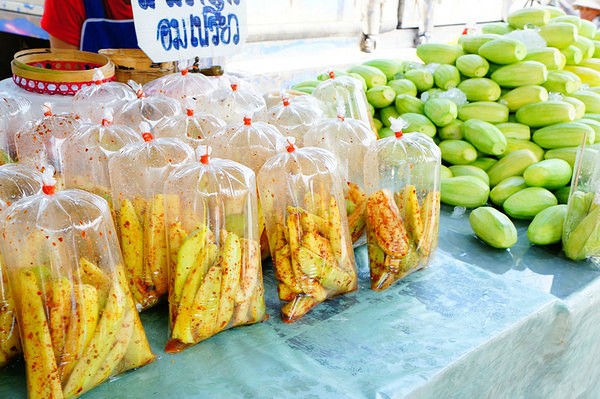 They all sell such gadgets. Brother said, "How do I feel like I am accompanying you to the Peace Shopping Mall?" –!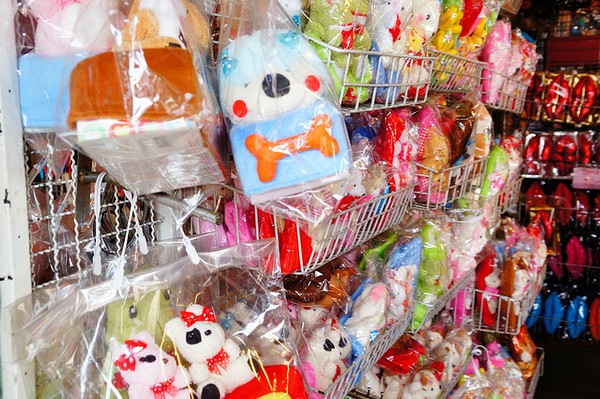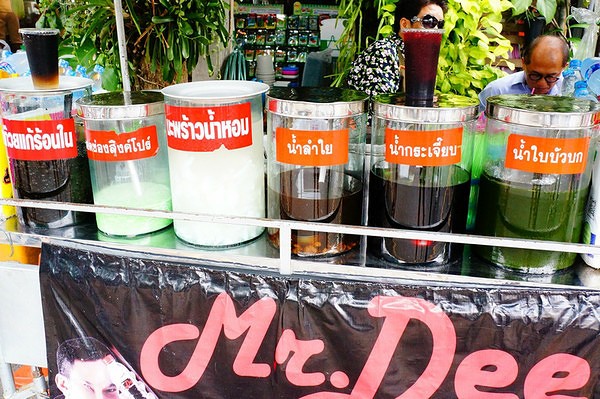 This is sugar wrapped in leaves. The taste… depends on personal preference!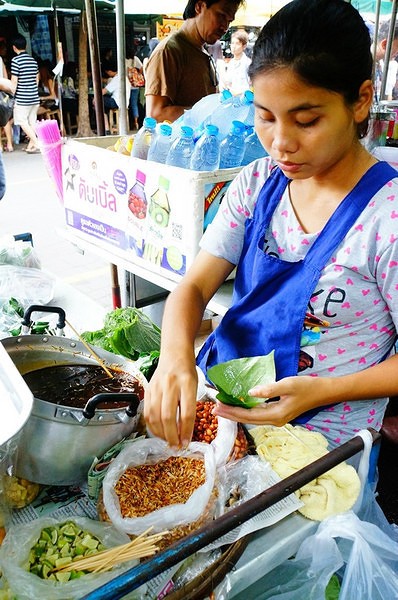 A string of 3, inexpensive, 20B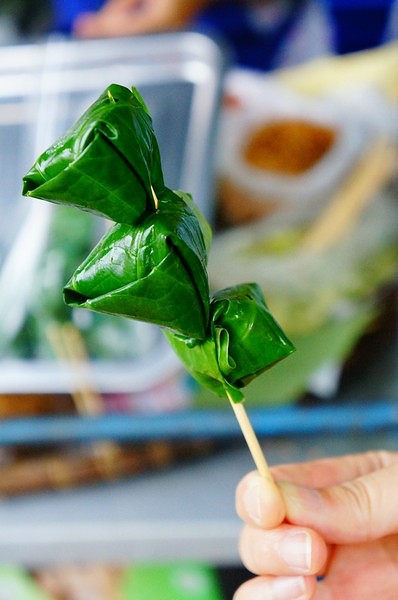 I don't know it's what. It's not good to drink. I think it's all saccharin.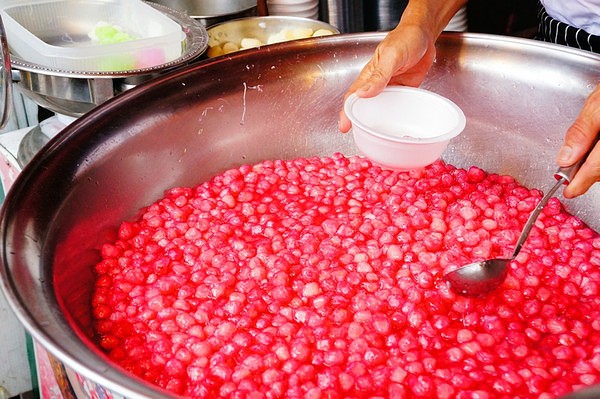 There are also many of these fried seafood… … …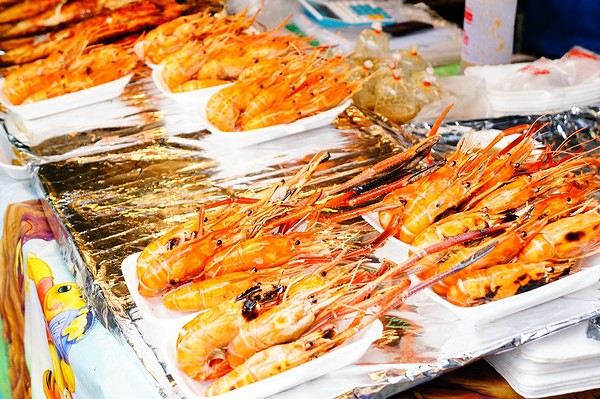 Roasted squid… … …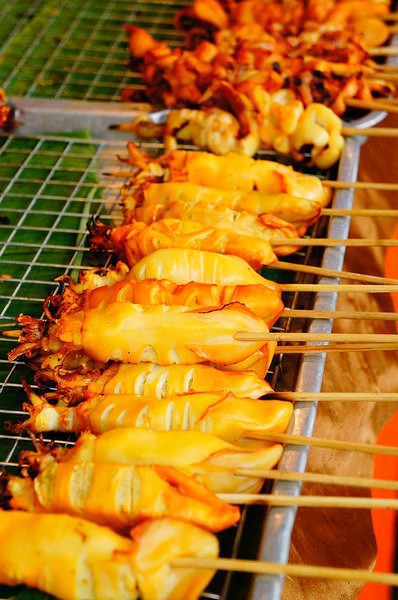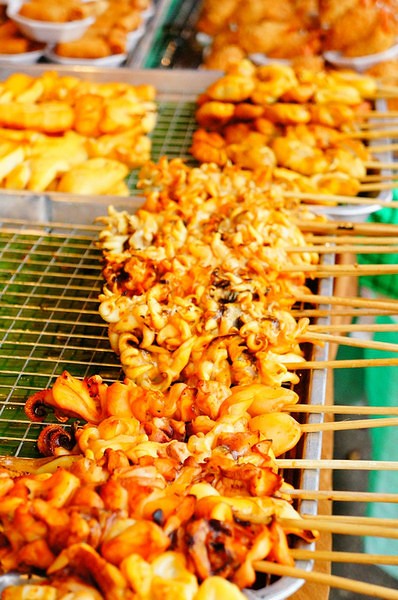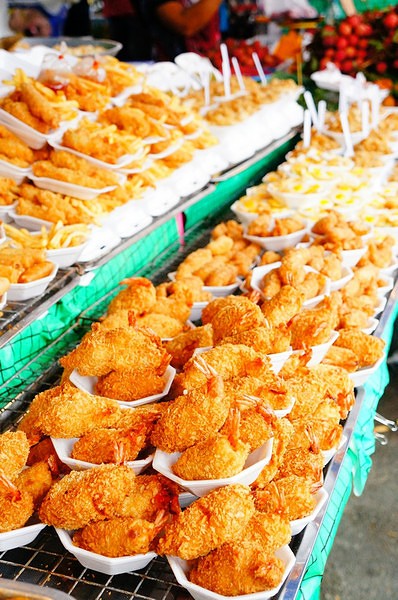 In Thailand, you must eat more fruits!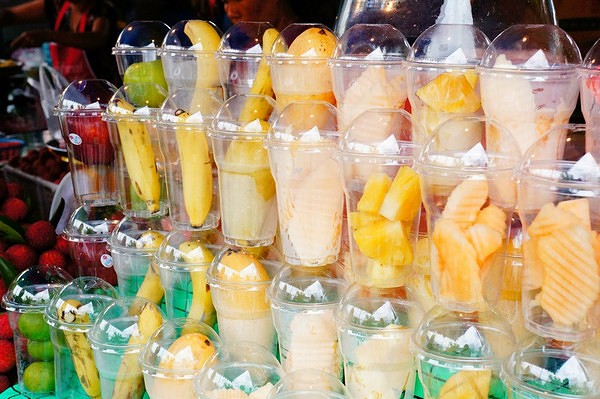 There are also magic tricks on the streets…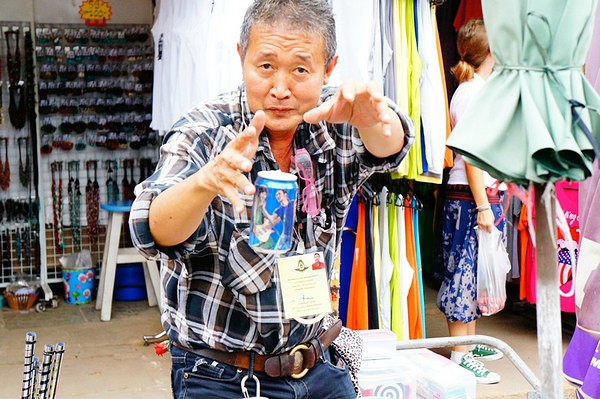 Very cute shoes, I also bought a pair, ha ha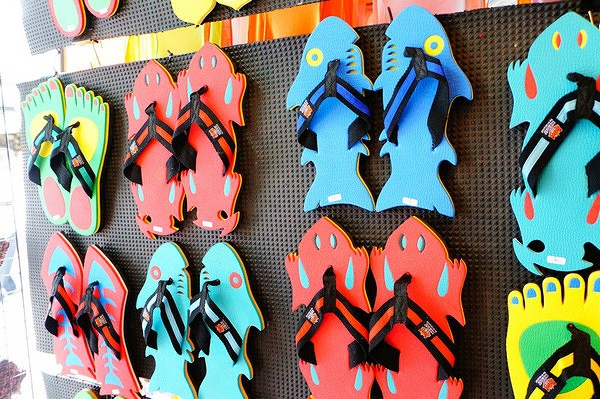 There are many small shops going inside, selling all kinds of small ornaments.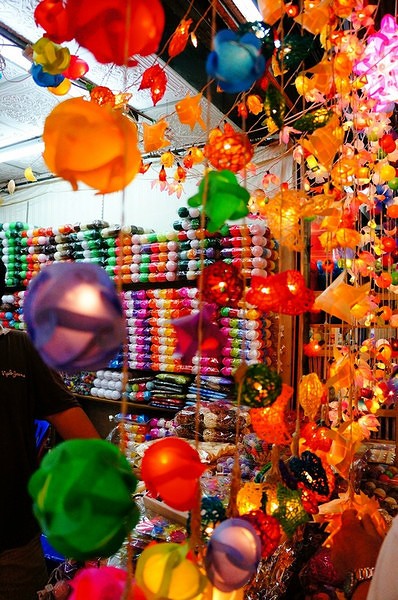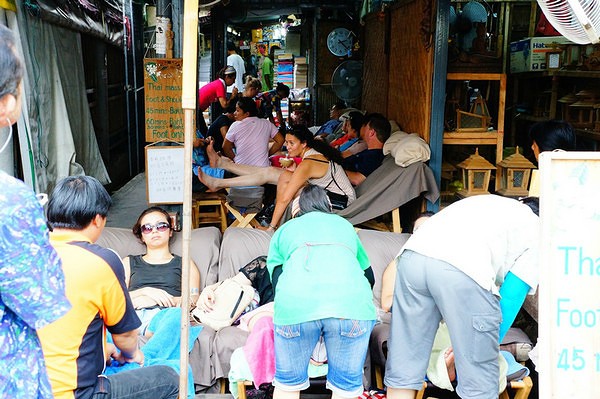 Lovely clay flowers, we all like it very much, bought some back to send friends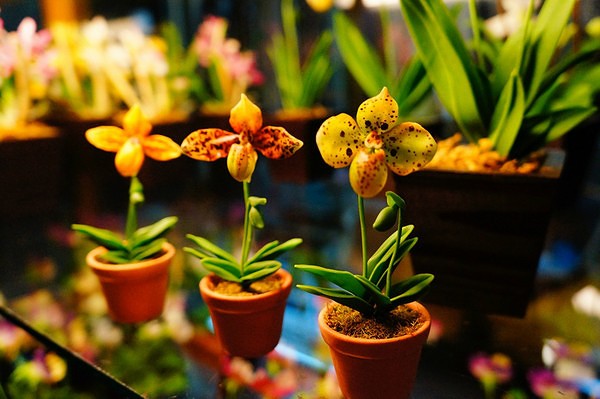 The price of horse killing chicken, we chose 45 minutes, equivalent to 50 RMB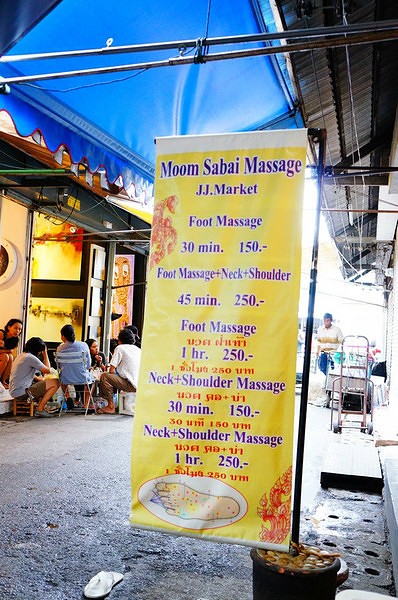 This is the way the market is. If you have time in the weekend market, you must come and have a good look.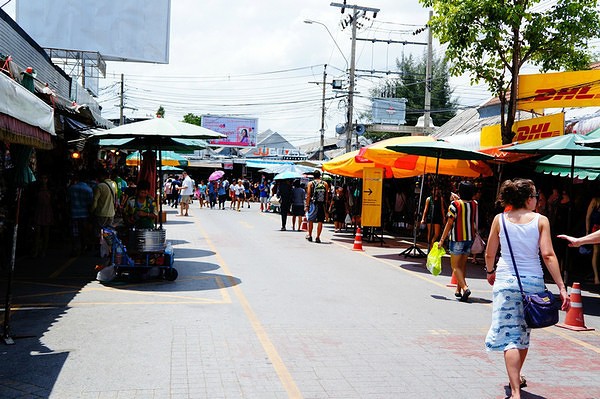 Fresh juice ~ ~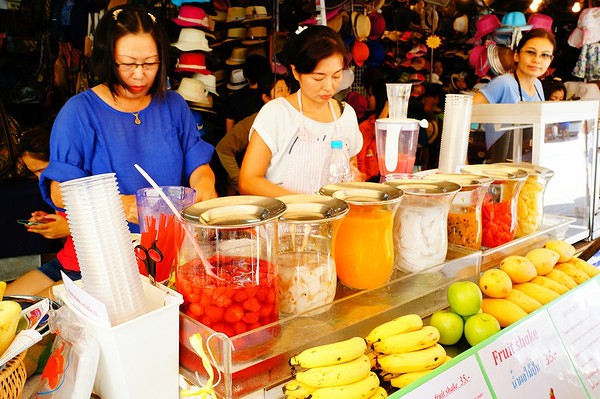 Mango rice, equivalent to 10RMB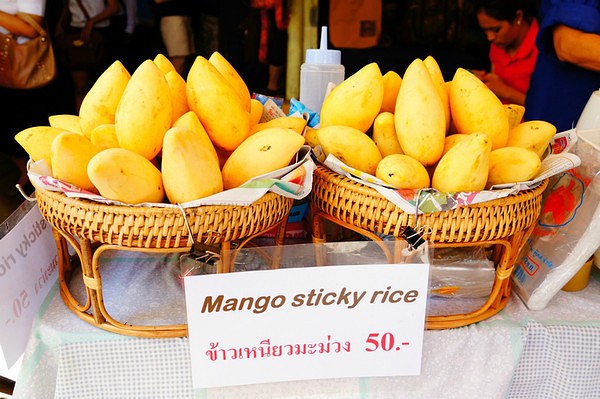 A lot of gadgets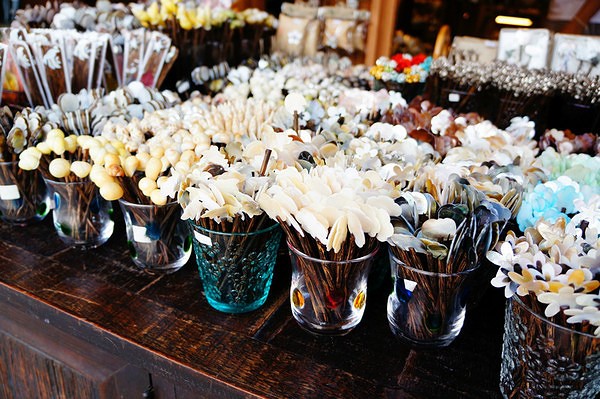 This is a popsicle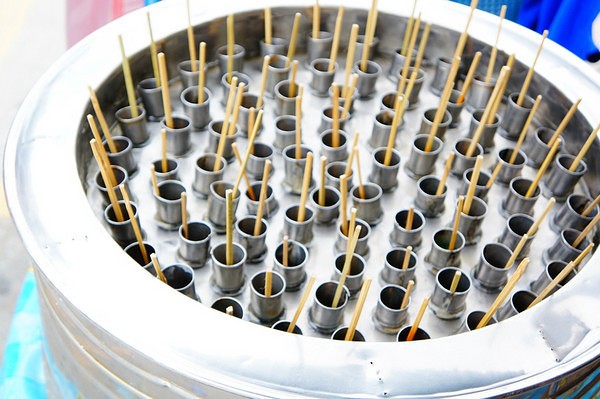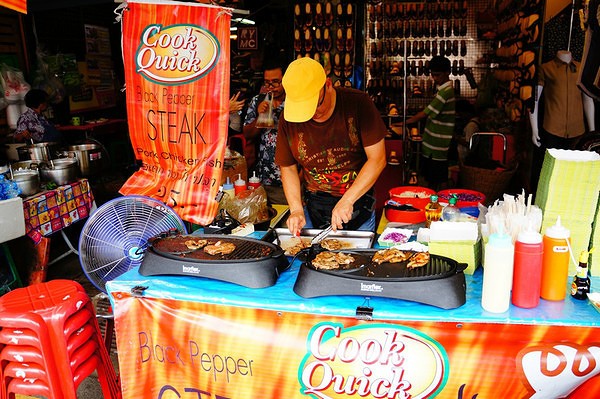 Hand-knitted rope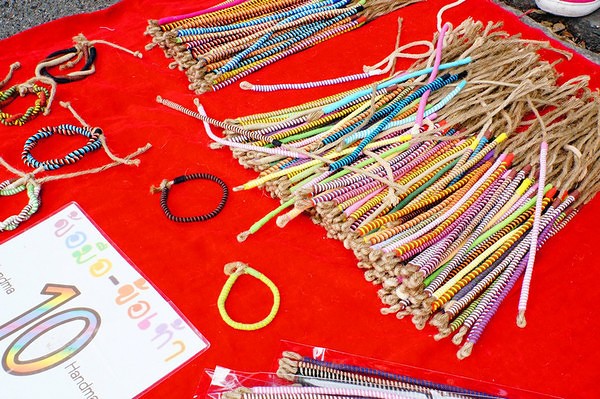 Milk tea is quite delicious! It's thick!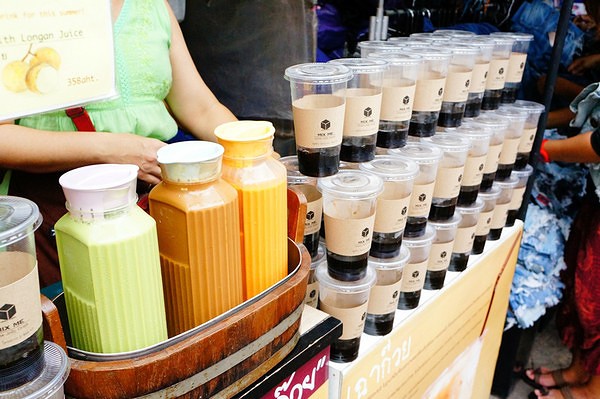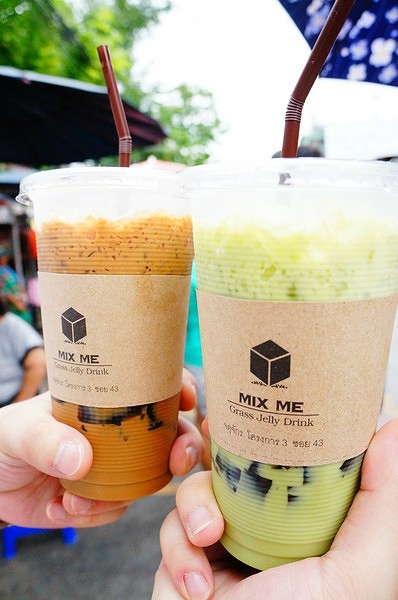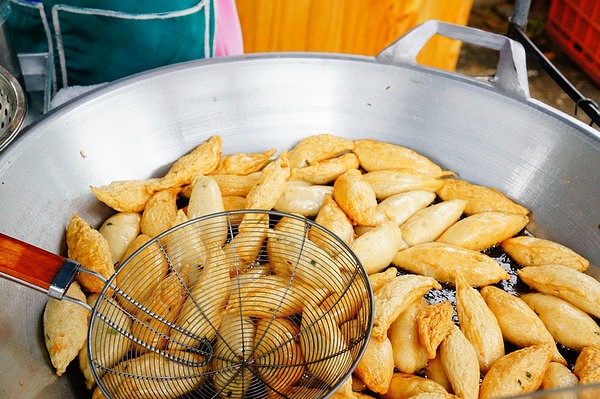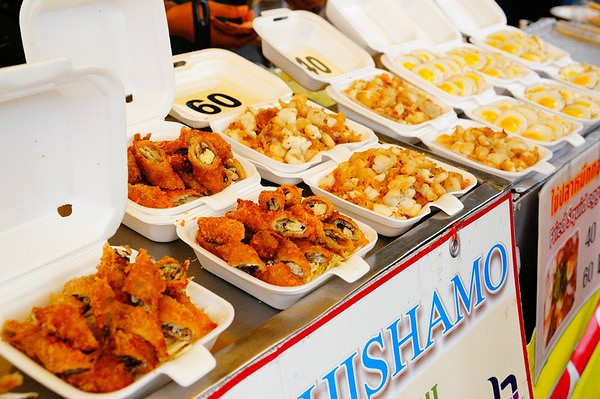 This is coconut ice cream… … …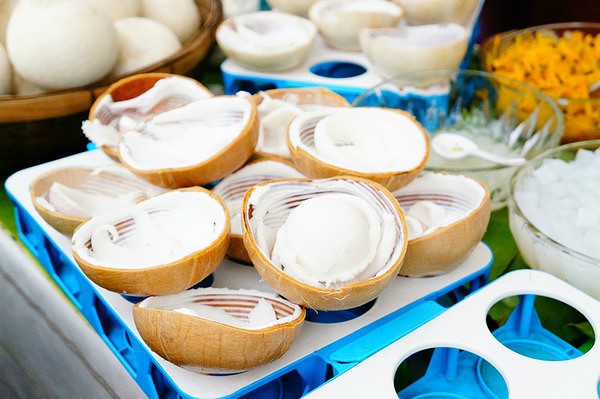 After visiting the weekend market, it was already 5: 00 p.m. At this time, we quickly took the subway to the Chao Phraya River, because we had to swim the Chao Phraya River at night and have a buffet on the boat!
In fact, friends who have plenty of time can arrange a night tour of the Chao Phraya River and a day tour of the Grand Palace on one day, because they are nearby. However, as we have to catch a plane to Phuket tomorrow night and have no time to stay in Bangkok at night, we chose to play today.
In fact, we didn't do a good job in advance. We only knew that there was a night tour and we didn't know where to board the ship, so we chose to take BTS and transfer to Saphan Taksin on line S6, because there was a dock outside the subway.
There was a service desk at the dock. We told the staff that we were going to swim at night and have dinner on the boat. She took us to the reception desk. This is the cruise ship Princess Zhaopaya. They offered 1300B for one person and we cut it to 1100B.
At 7 o'clock sharp, the staff took us to another dock by boat, where the original official boarding place was!
Cruise time 2 hours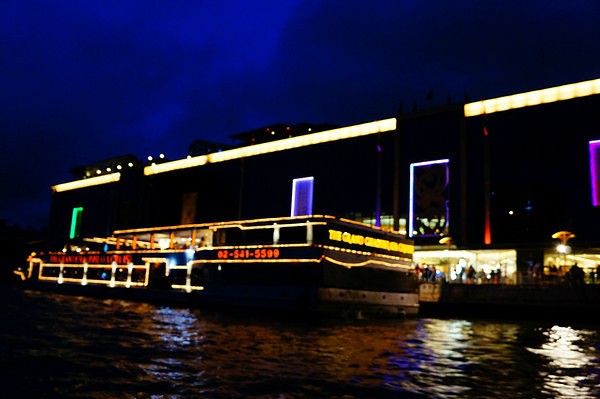 This is where to board the ship.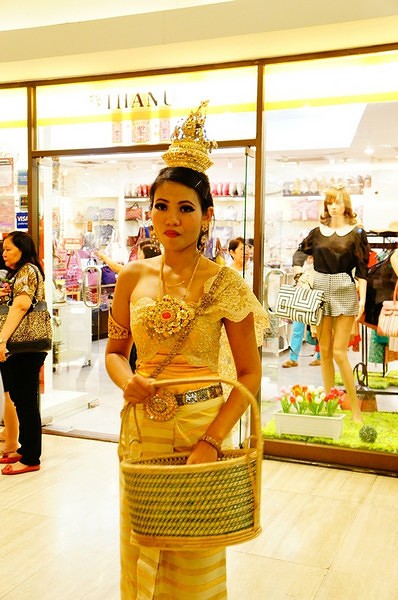 There will be such a waiter who will put a small sticker on you. We are on the 7: 45 boat.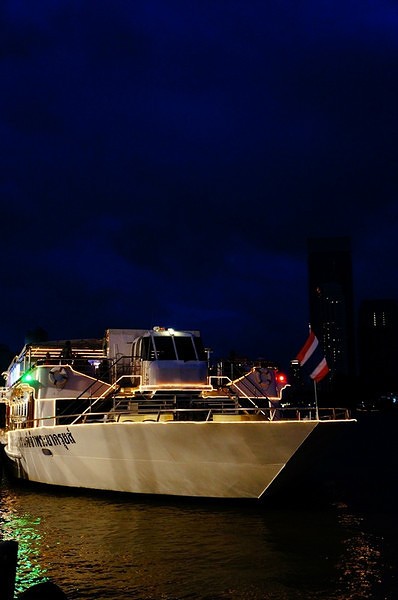 This is the kind of ship
Princess Zhaopaya Cruise Ship
On the upper and lower floors, we are sitting on the upper floor, where it is open in the air. It is good to blow air, but it is not good to rain.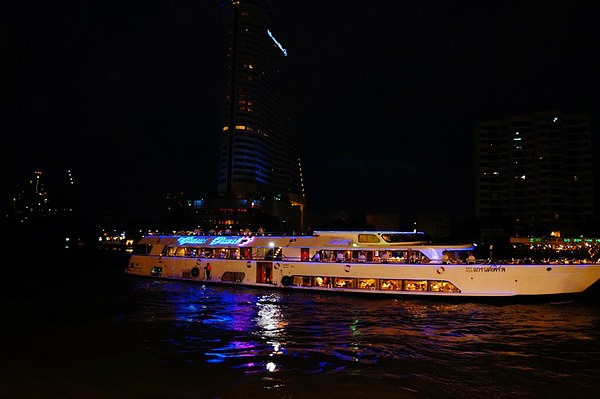 Boarding the ship… … …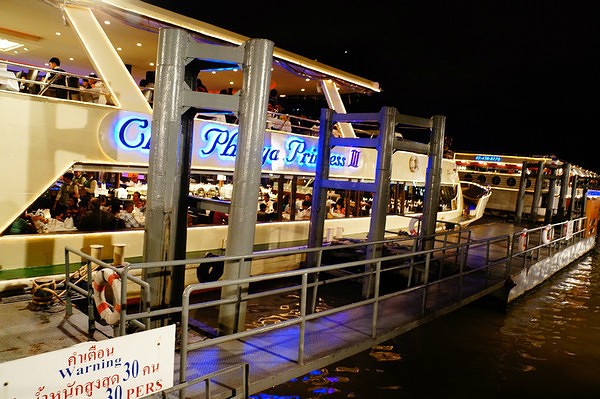 There is a welcome drink at each table, which is quite delicious.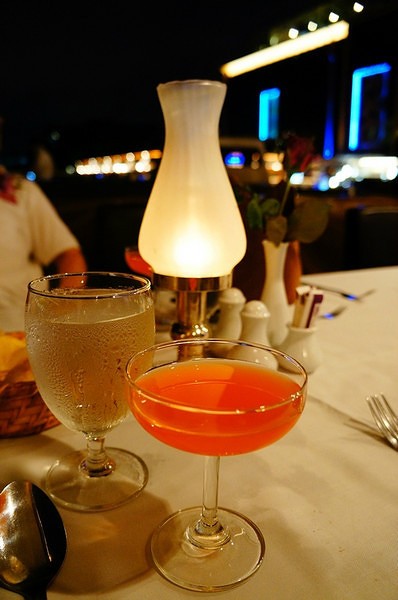 There are still many people! Buffet form, eat casually!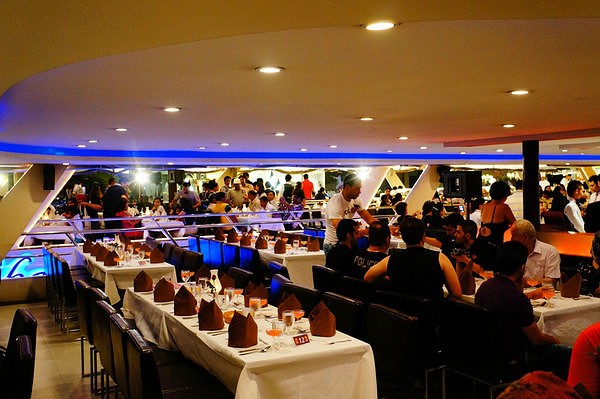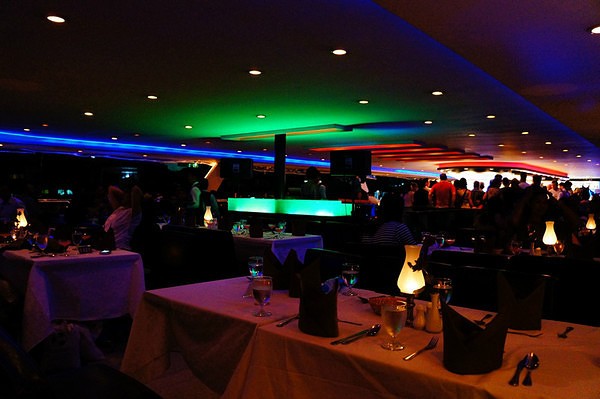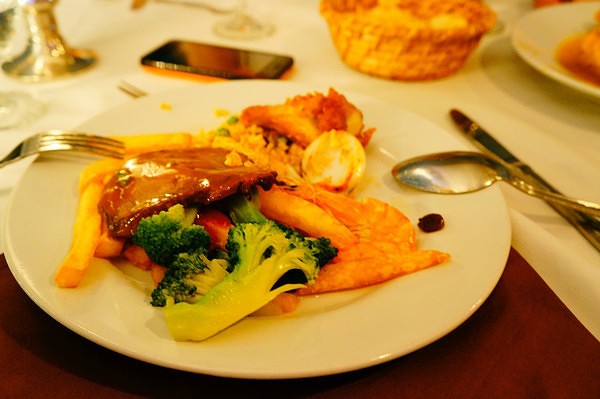 Night view on the bank of the river!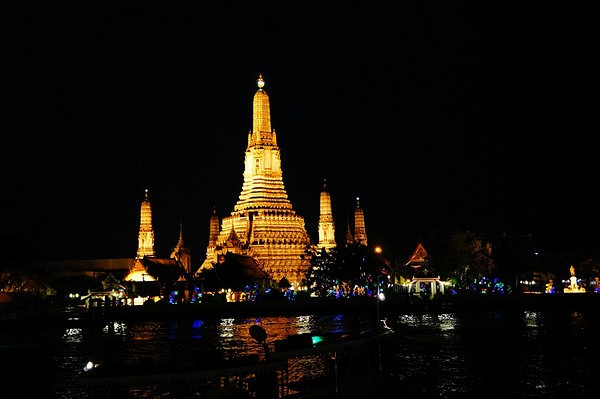 It's quite cool to watch while eating…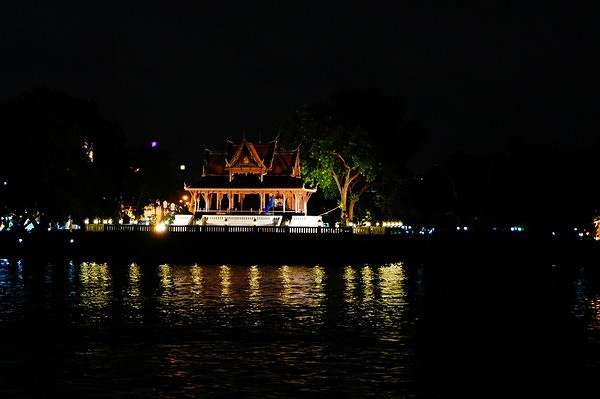 When everyone finished eating, they went to the deck to sing and dance. At the table next to us was a group of South Korean smectas. They were so excited that they pulled blacks from other countries to dance all the time.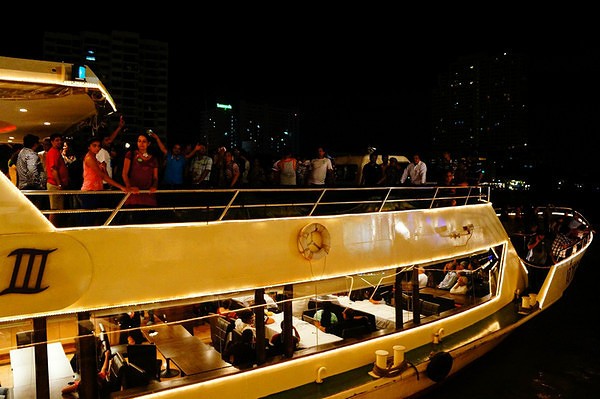 The tour lasts 2 hours, 7: 45-9: 45
This is the end of the first day's trip. Take a taxi back to the hotel from here, 120B.
D2: Visit the Grand Palace and Sleeping Buddha Temple during the day on June 11, and fly to Phuket from Bangkok at 9: 45 p.m.
Early in the morning, we set off for the Grand Palace. Children, remember to put on trousers instead of slippers and suspenders.
I put on the pants I bought yesterday in Zaduzha and set off! The weather is still fine today…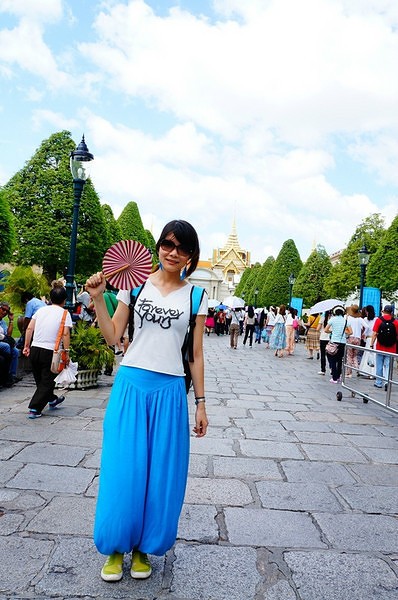 Tickets for the Grand Palace have increased in price! 400B, but it's not too expensive to convert it into RMB. Since all of them have come to Thailand, they must come and have a look ~ ~
But I don't know if I don't go, and when I go, I get a fright. Almost all the tour groups in the Grand Palace are Chinese groups-! There are Chinese everywhere… … …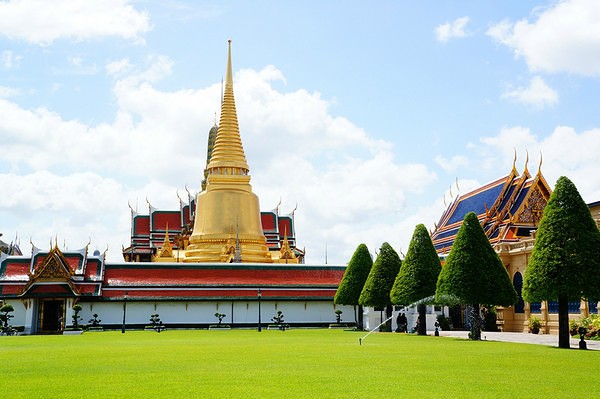 Queuing up to buy tickets, fortunately there are not many people… … …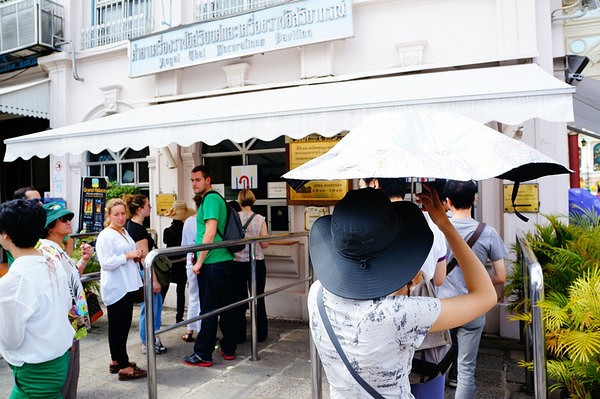 Tickets!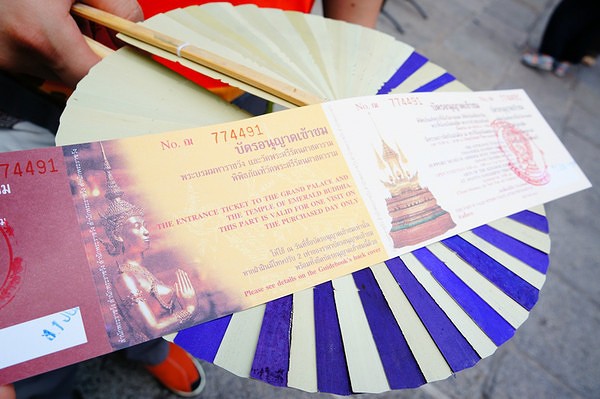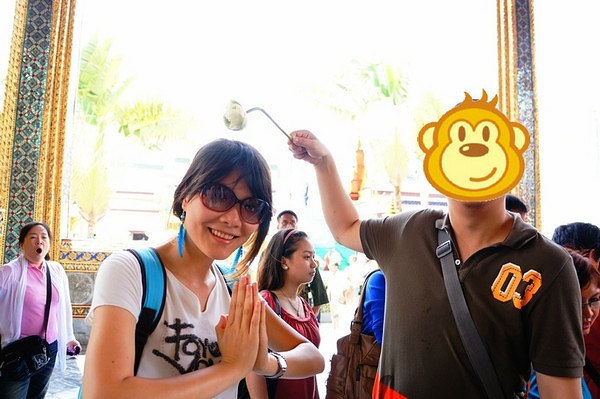 Look, many people do this…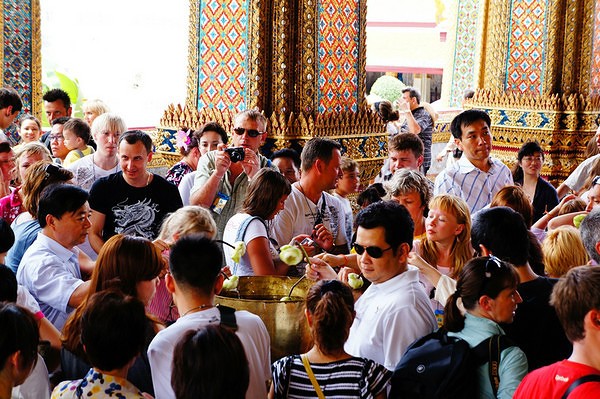 The Thai palace is really willing to use "materials" ~ ~ everywhere is resplendent and magnificent…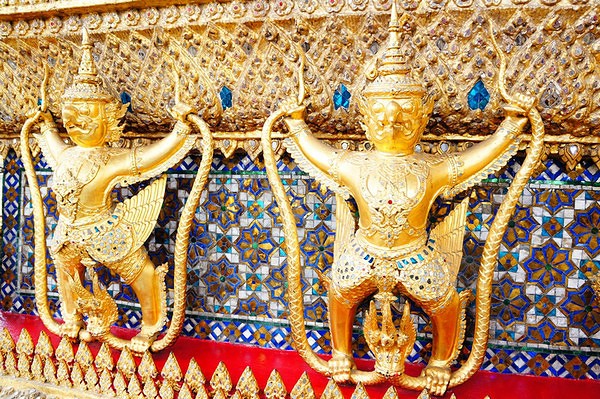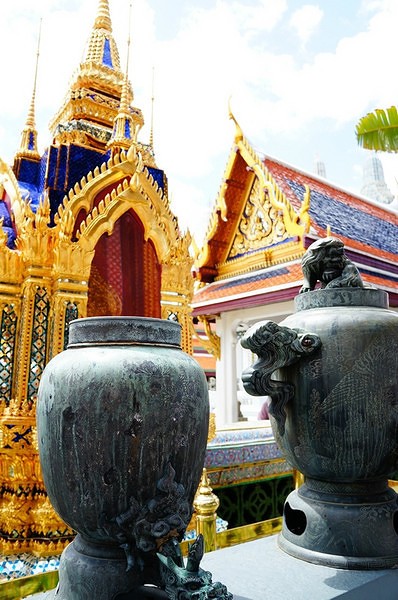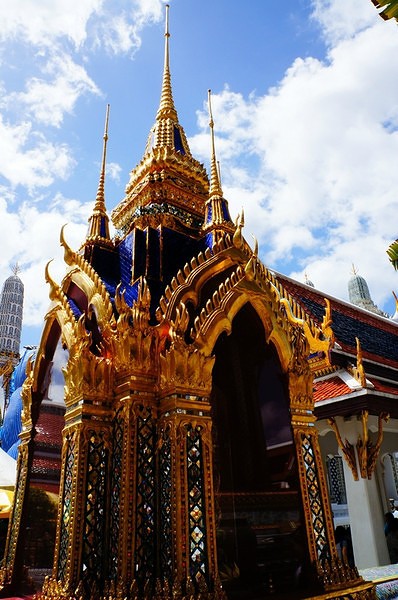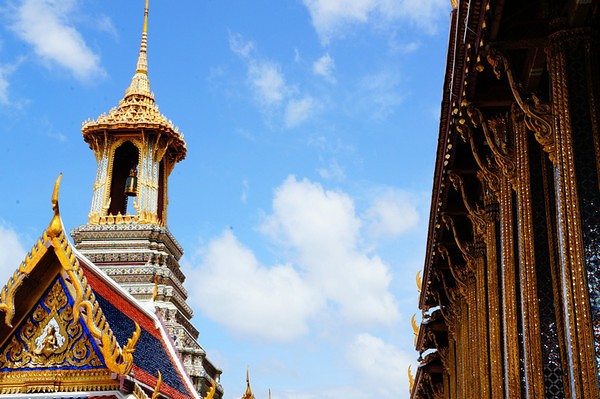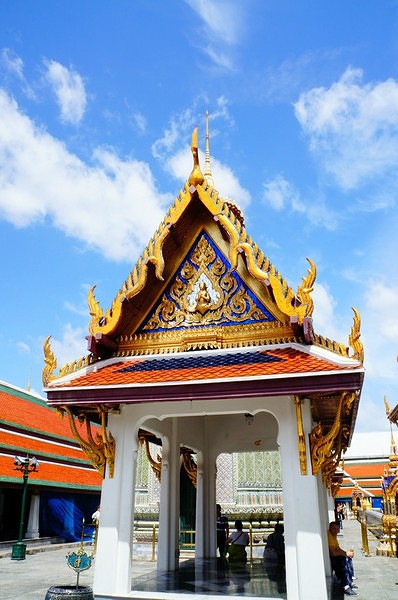 This is the door god, the hag, Thailand's door god is different from China's, is facing inward, China is facing outward ~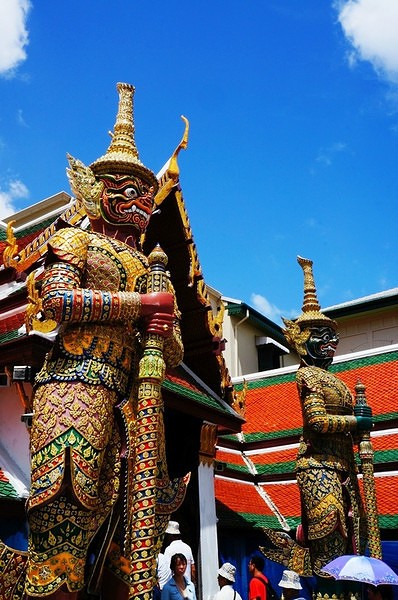 The weather is good, that is, everything looks good ~ ~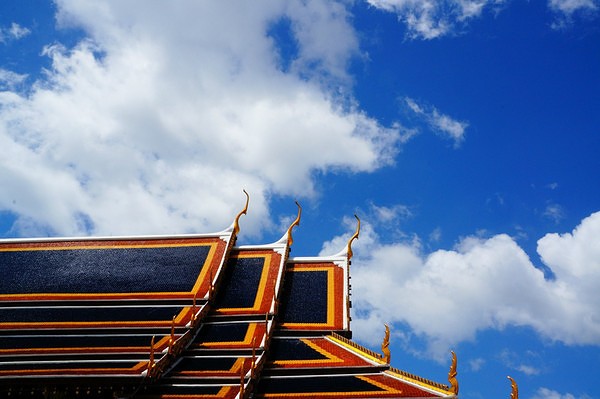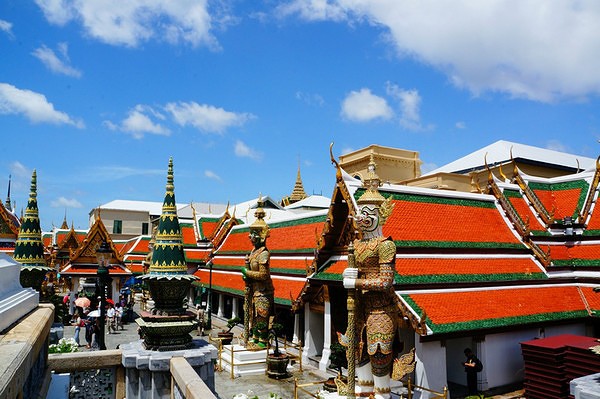 Their flowers, sun-tinged red, look exceptionally fine!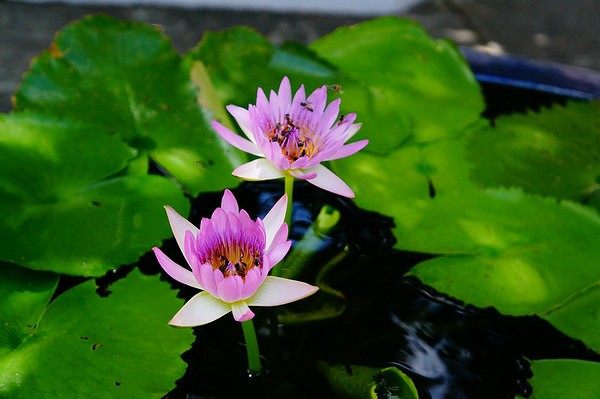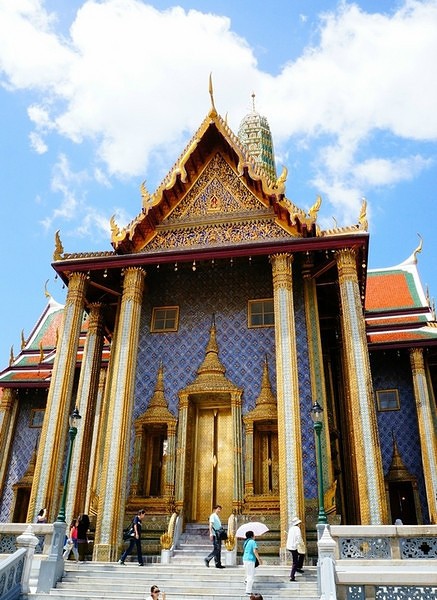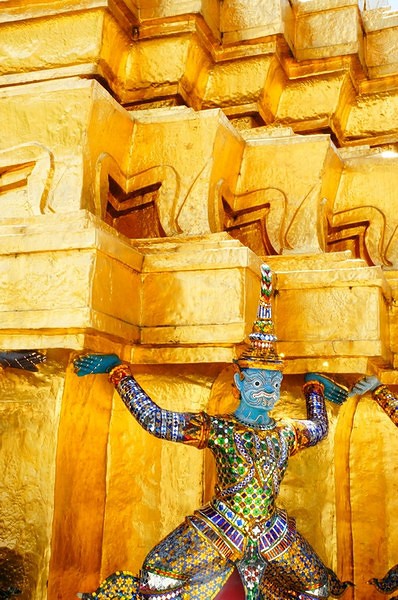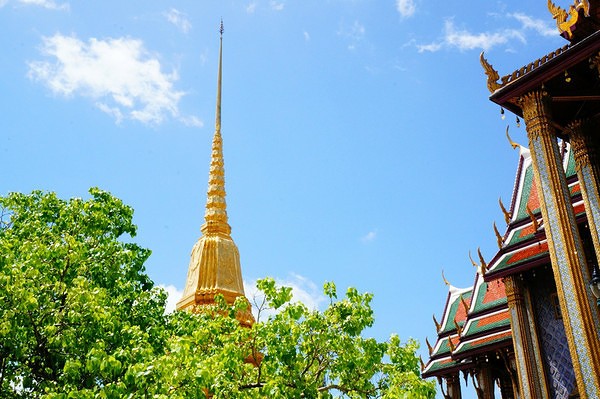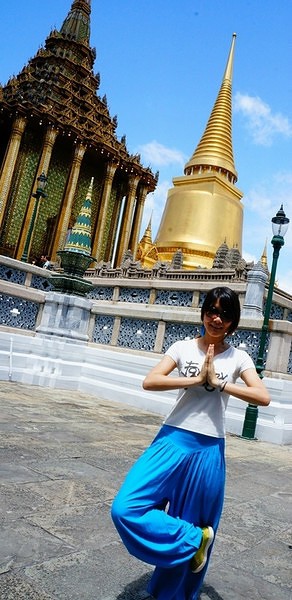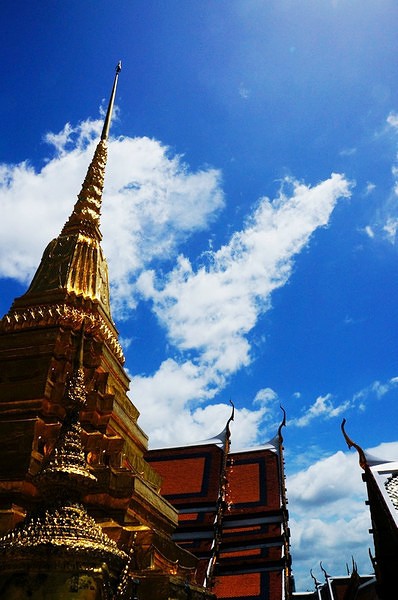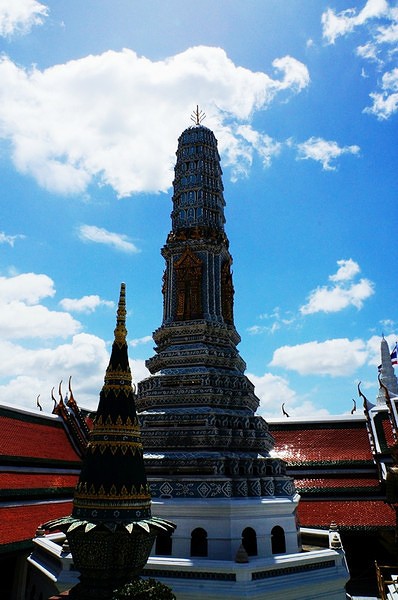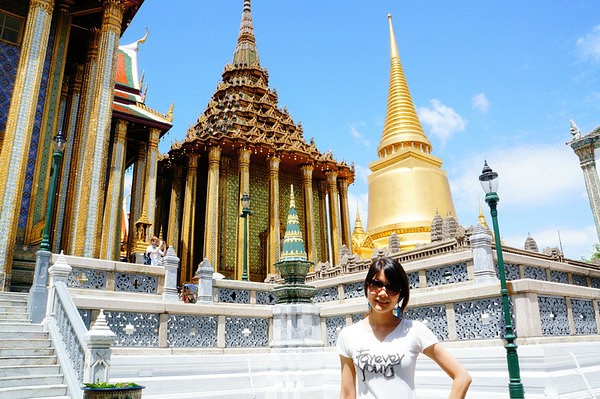 This is a long corridor, which records the story of the war between human beings and demons with paintings. I heard the tour guide nearby say that those who wear less are good people…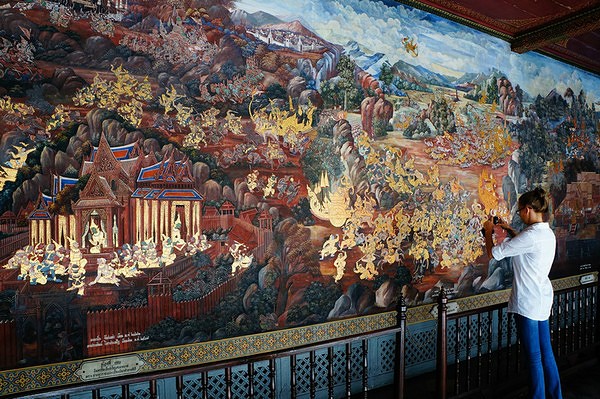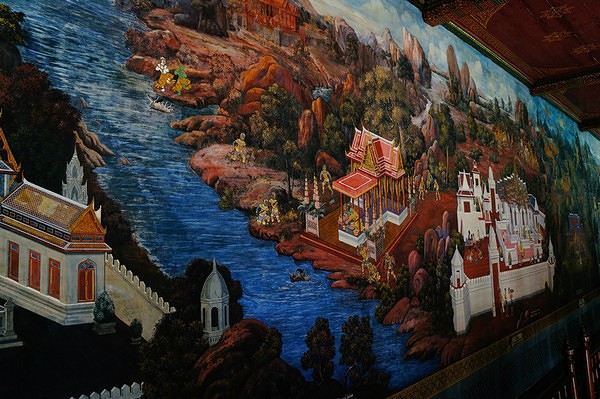 This is the litchi juice sold outside … … 25B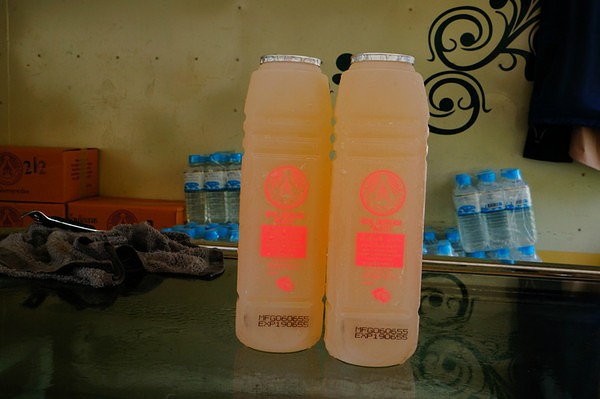 Ha ha, see our Lord Guan in Thailand!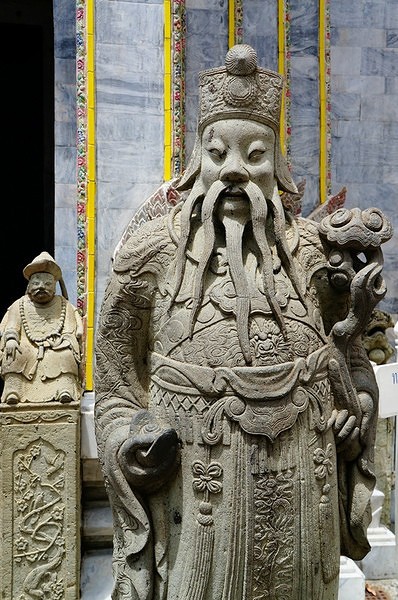 It is said that this is a Thai king who especially likes Chinese culture and built such a palace for his mother.
It is about Sir Zhong, Eight Immortals and Chinese bonsai.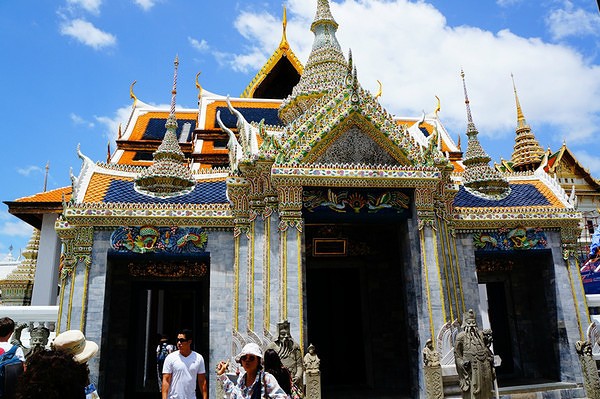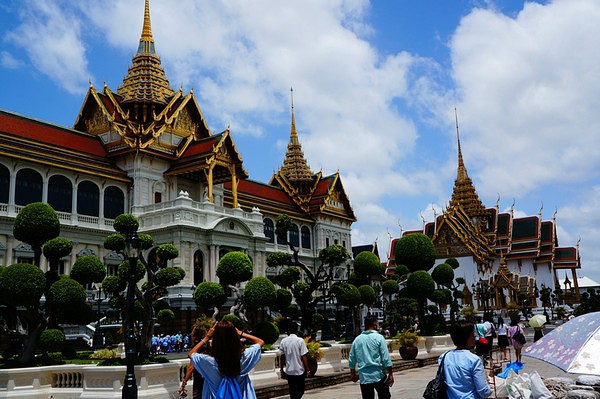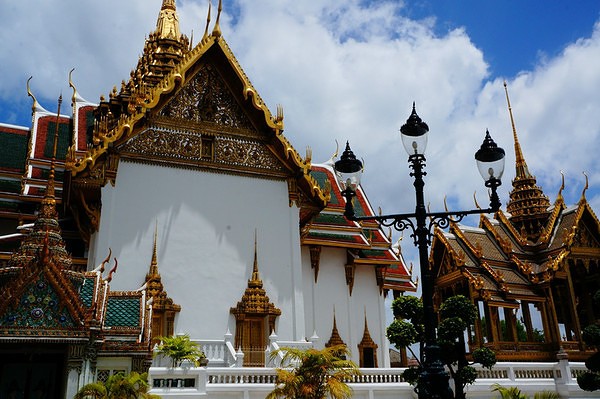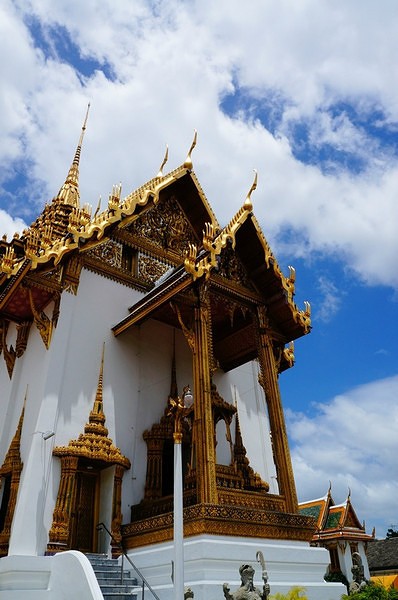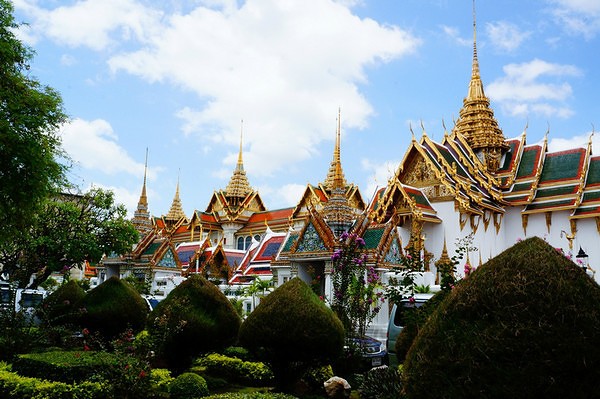 It's hot, have a popsicle ~
It's durian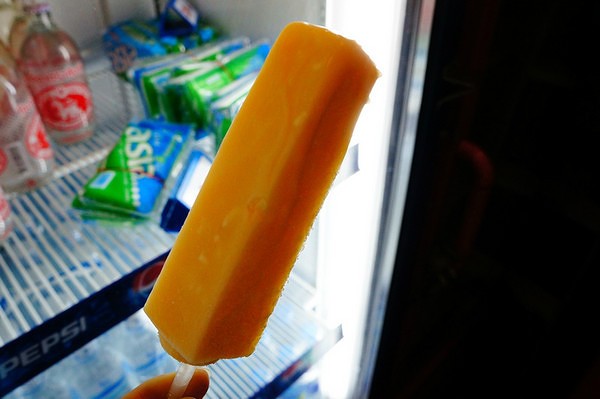 Soldiers on guard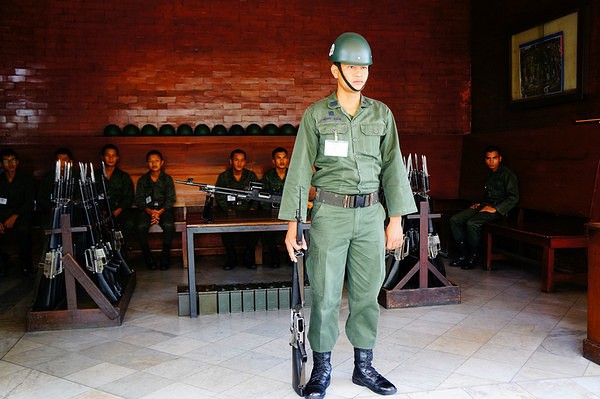 After visiting the Grand Palace, we took a TUTU bus to Kaoshan Road for lunch.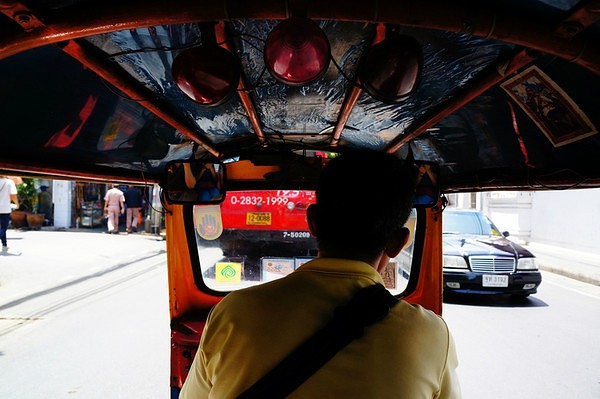 Kaoshan Road, a famous bar street, but there is no place for us to have lunch…
It was so hot at noon that we didn't want to sit in an open bar for lunch…
So, we found a Japanese restaurant with air conditioning-!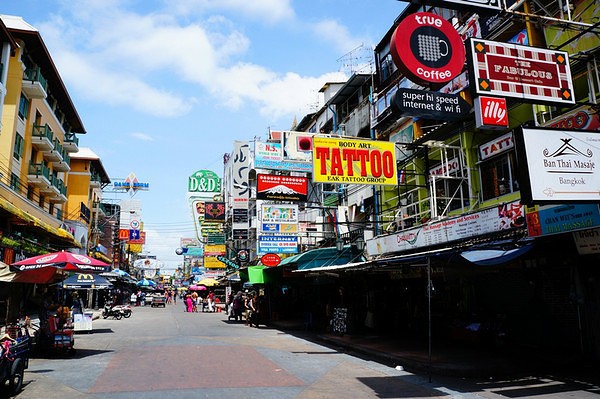 Beer ~ ~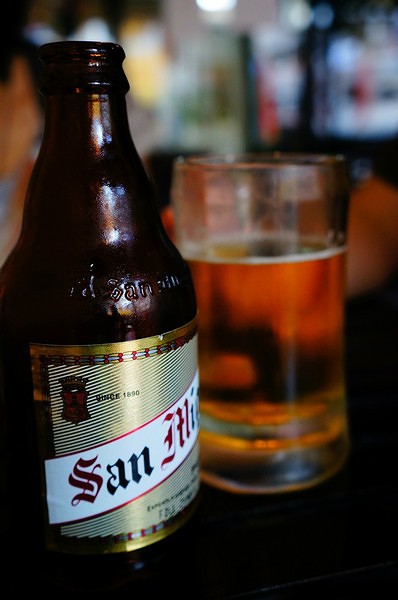 Matcha Milk Tea ~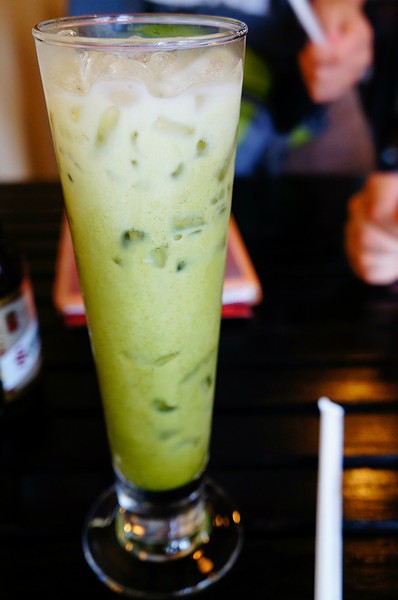 Ice cream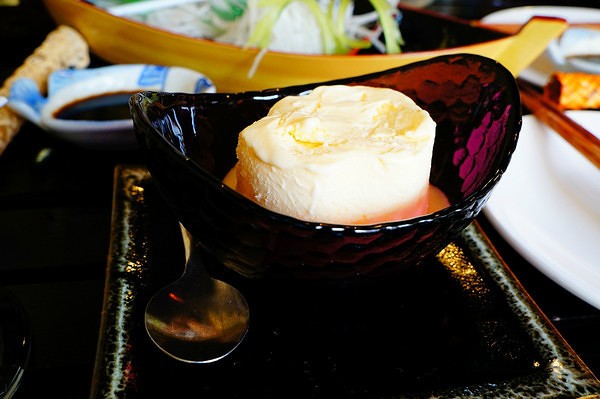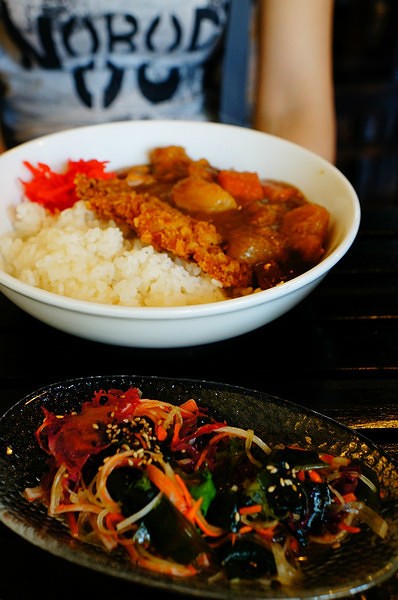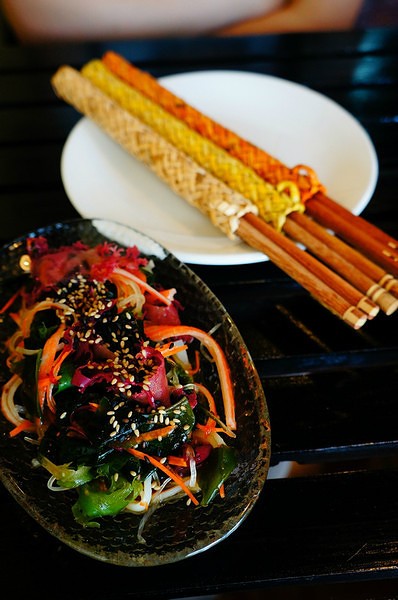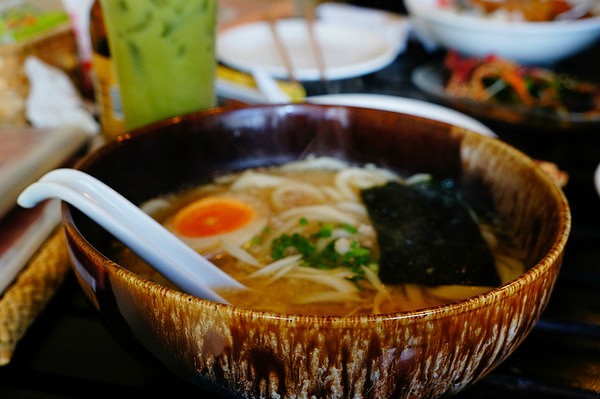 Doesn't it look good? We had a great meal, less than 1000B, the key is to have air conditioning, ha ha ~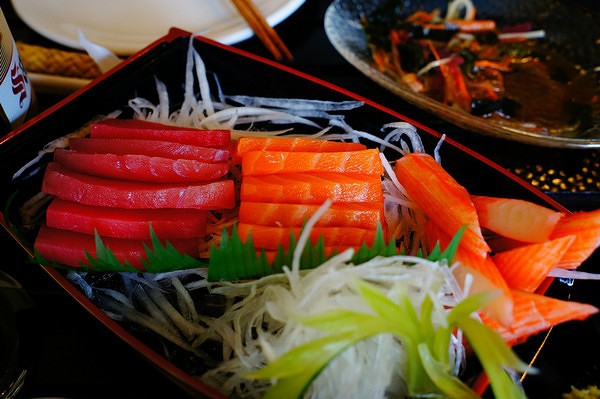 This is the Japanese restaurant, on the second floor ~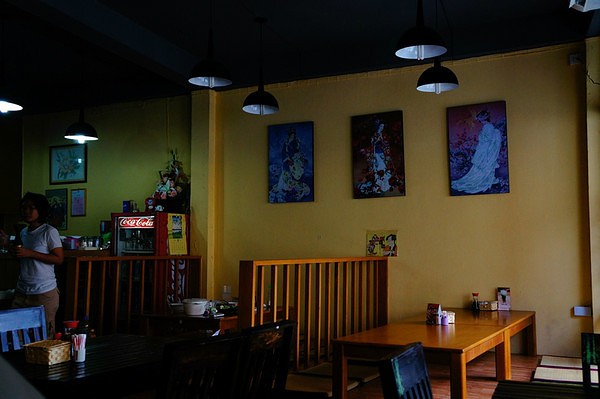 This is Uncle M of Thailand. He is saying: Savadhika!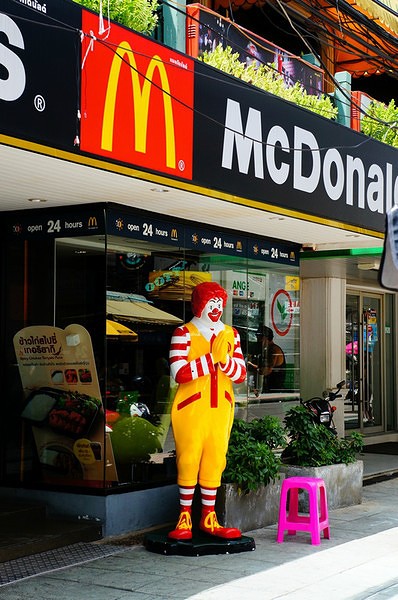 After eating, continue to take a taxi to the Sleeping Buddha Temple ~ ~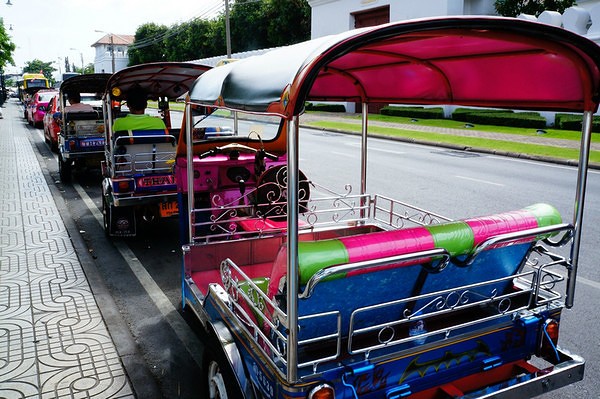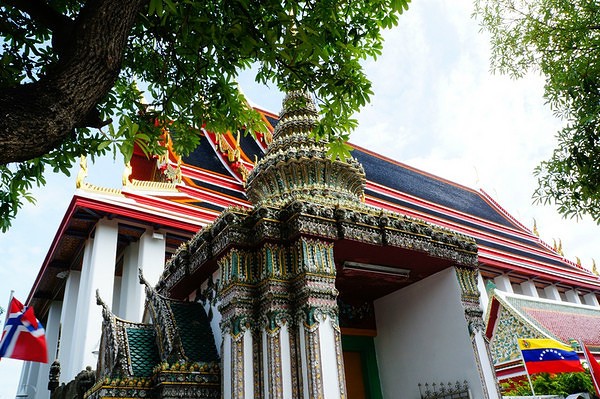 Tickets to Sleeping Buddha Temple 100B, one bottle of water ~ ~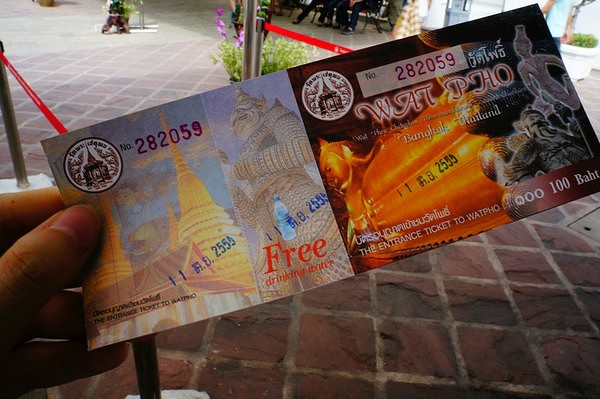 Very large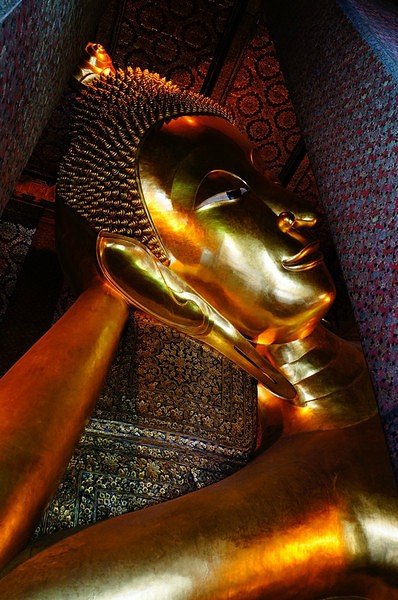 Big feet…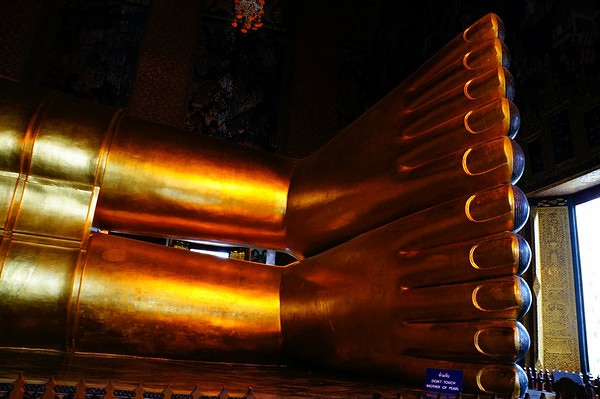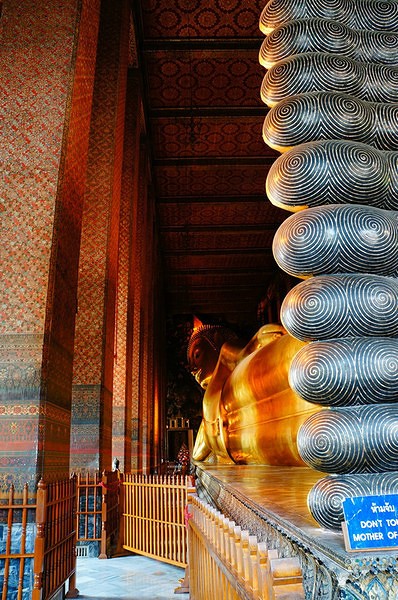 There is a row of jars here, which can be exchanged for small change and coins with the staff, and they can be put all the way over … so the sound of "ding ding ding" is often heard here.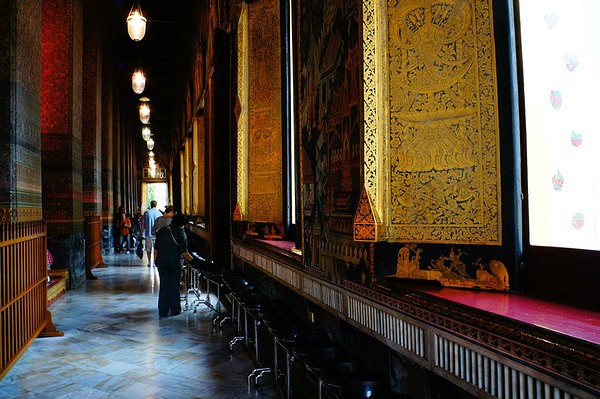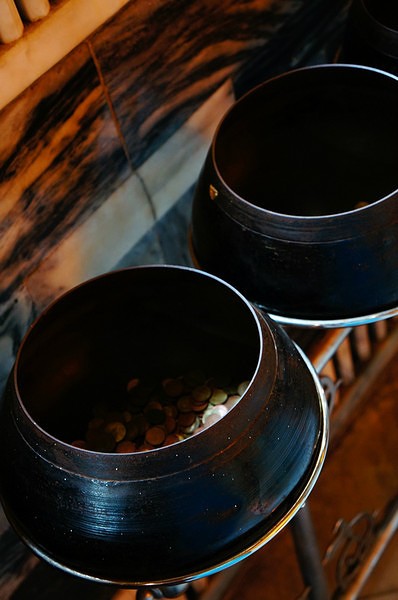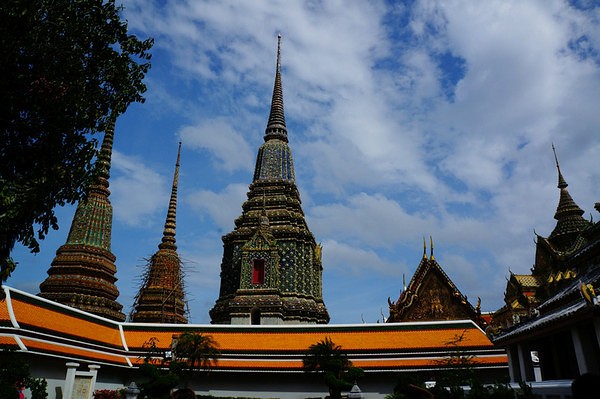 There are many cats lying on the ground outside ~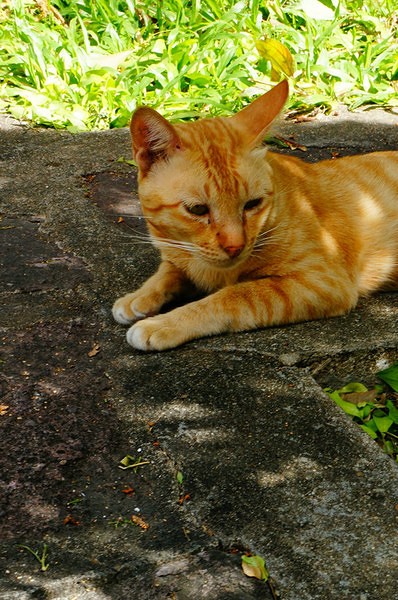 Next to it is Avalokitesvara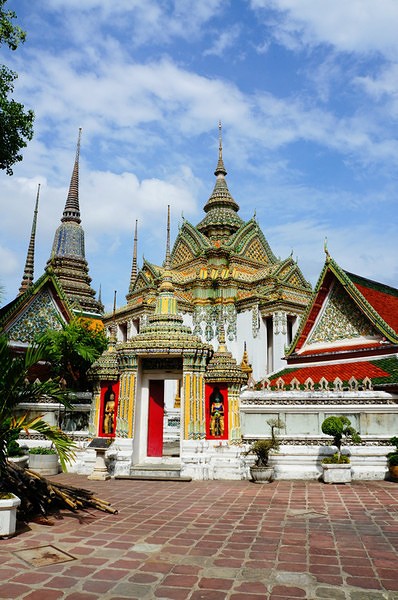 I like this roof very much.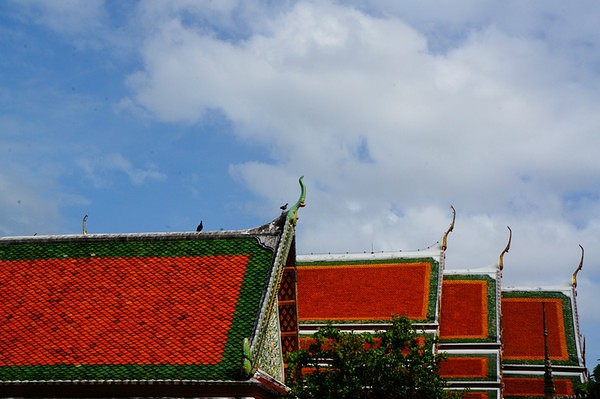 At 5 or 6 o'clock, we hurried to the airport and took a plane to Phuket.
By the way at the airport, we settled the dinner.
This is Winter Yin Skill Noodle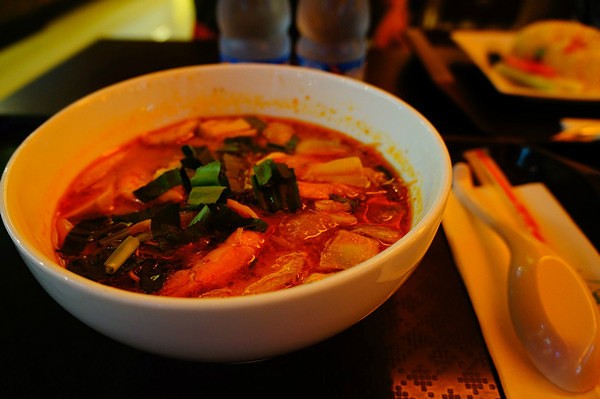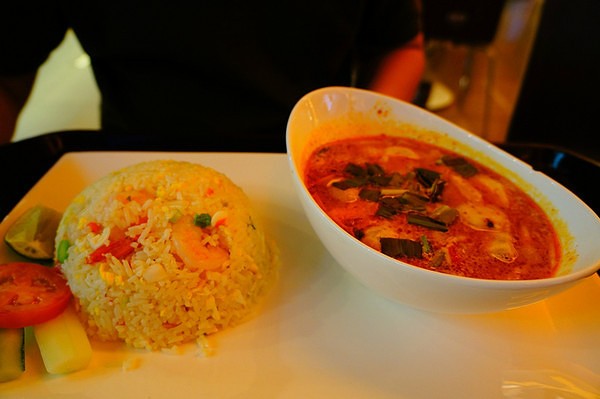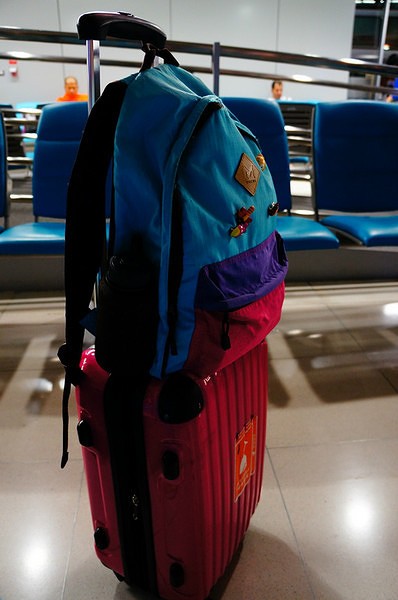 There is a BOOTS in the airport that can buy cheap sunscreen.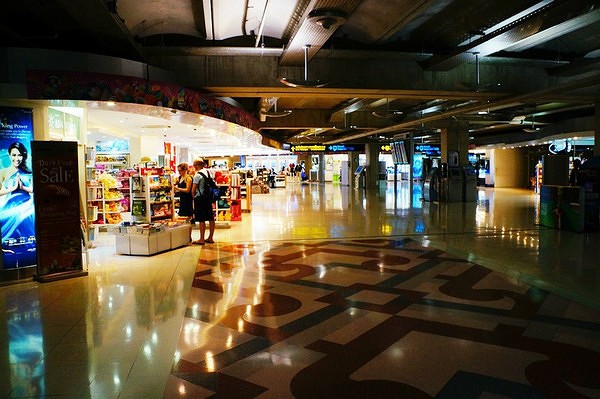 Because I staggered my cousin and sister-in-law when booking tickets. They were on the 8: 45 p.m. Flight and I was on the 9: 45 p.m. Flight.
So, I put them on the flight and wandered around the terminal.
It is said that the WiFi in Bangkok's terminal is free, but it can take one hour to fill in the form to get the WiFi password at the information service desk.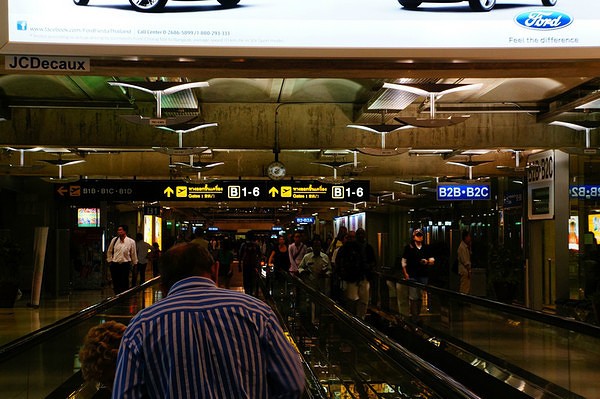 As for my original flight that took off at 9: 45, AirAsia had to delay boarding until 10: 50! Therefore, my flight landed slowly at Phuket Airport at 12 o'clock…
However, during the period when I was delayed, my cousin and sister-in-law had already agreed on the itinerary of Phuket's one-day tour at the airport travel agency.
Well, because we plan to go to Emperor Island and PP Island in Phuket, it is more convenient to follow the group, because we save the trouble of finding a car to and from the dock.
At the same time, we also booked tickets for the evening performance and the performance in Magic Paradise. We suggested that everyone arrange the round-trip bus in advance, because some friends did not arrange the car to go back in advance, and finally it cost 800B to take the TUTU bus.
Finally, we and the travel agency finalized the emperor island, PP island, transvestite performance, magic paradise performance together (including the special bus to and from each scenic spot), 5800B one person.
This is our hotel Siralanna, just a street behind Patong Beach. The environment is good. If you want quiet, stay away from hotels near the beach,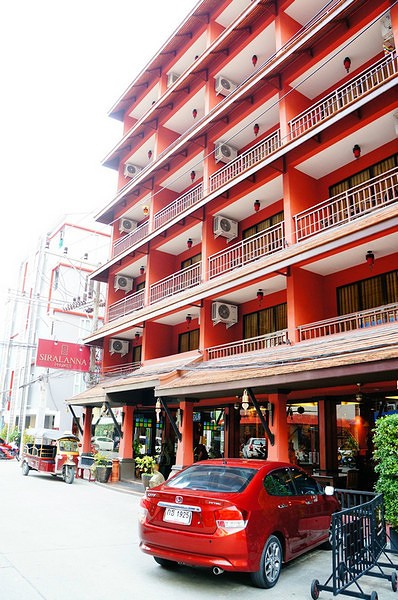 Entering the hotel, I saw two small elephants with towels on the bed.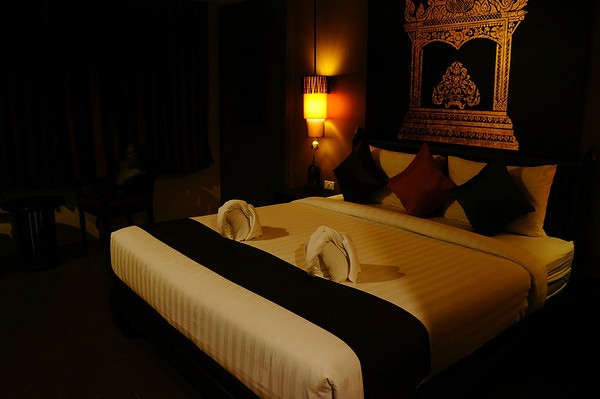 Room Entrance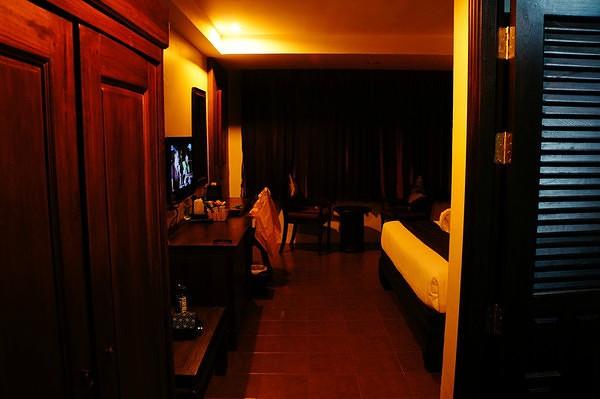 Bathroom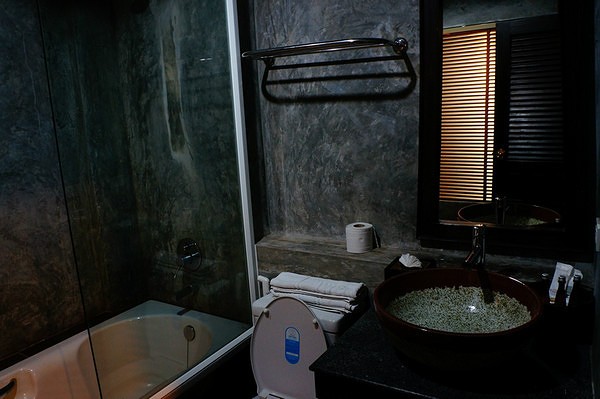 The overall environment is still good.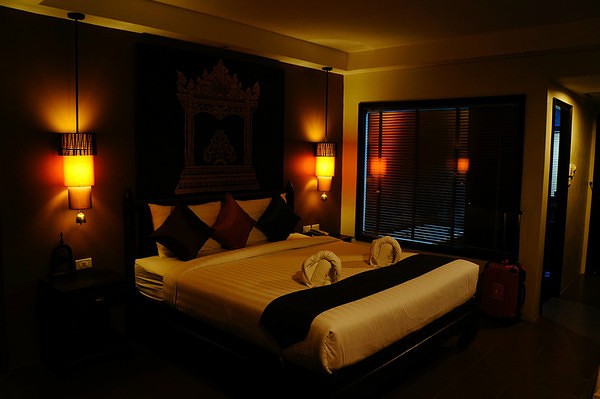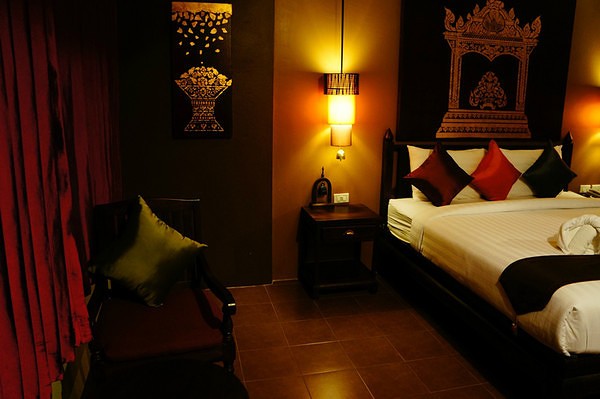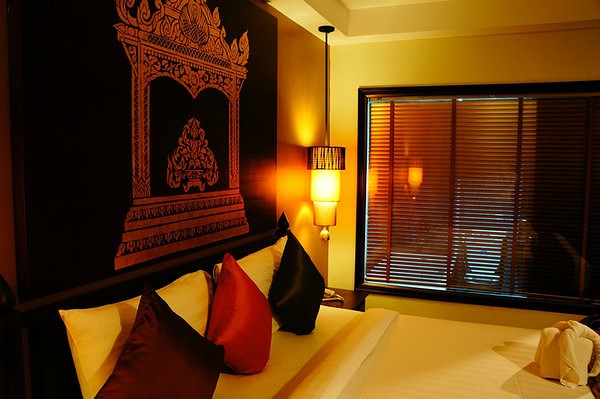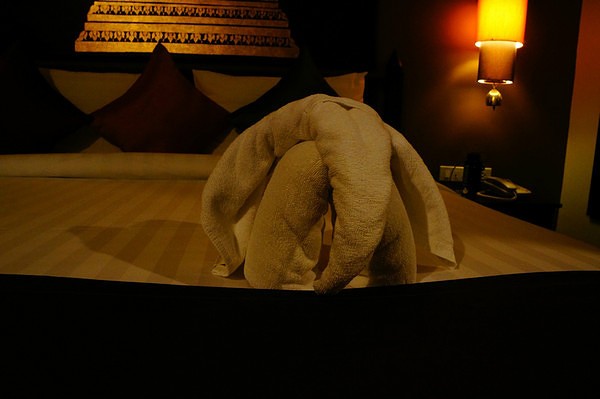 Bath articles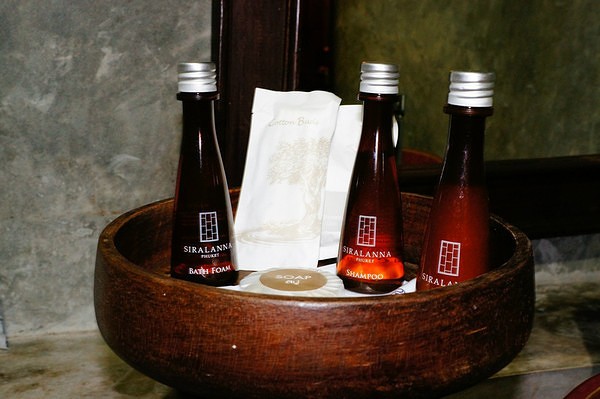 Breakfast buffet included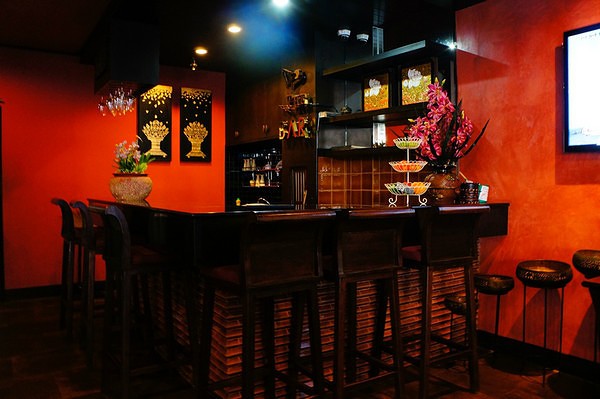 Breakfast is good, with bread, porridge and powder ~ ~ I find that most of the people living here are Chinese!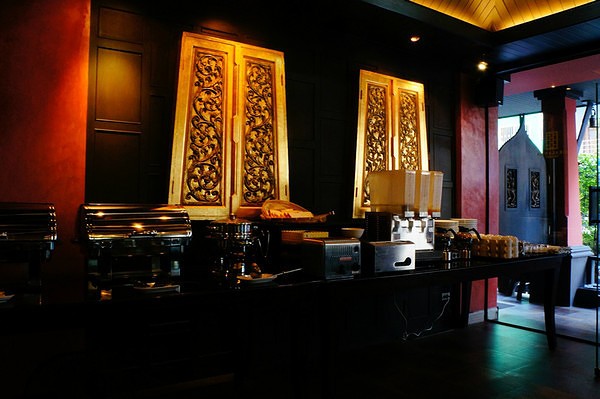 On the third day, after breakfast, we set off!
Ttips: In particular, we should remind everyone not to drink milk or tea before going to sea! ! Because the speedboat is too fierce, it will faint and vomit! !
Remember to ask the tour guide for seasickness medicine before departure. It would be better to take it half an hour in advance!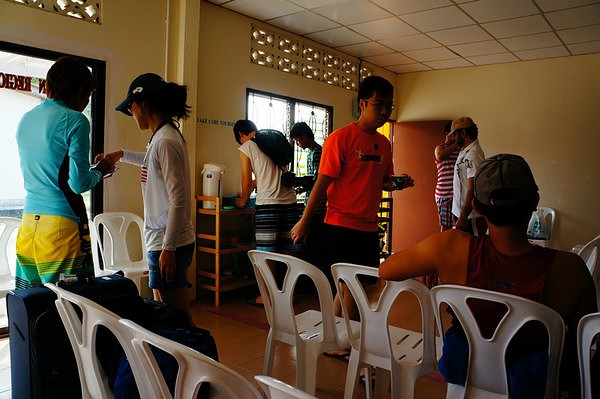 The dock has arrived, and the weather is fine today ~ ~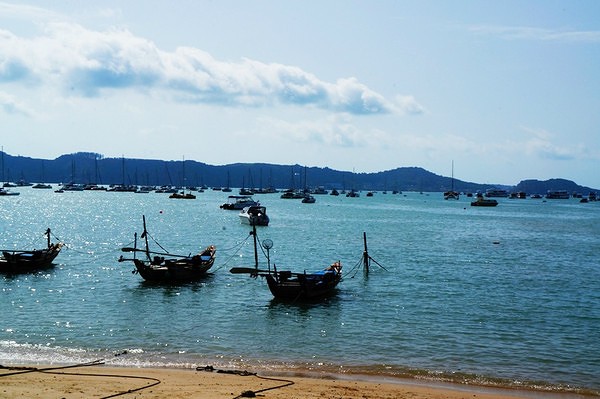 Go to sea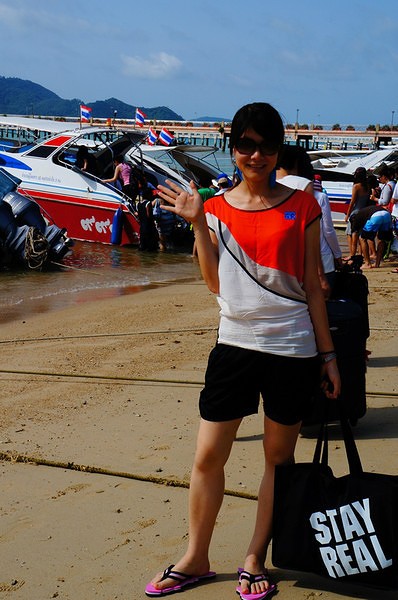 A ship of people, all countries have ~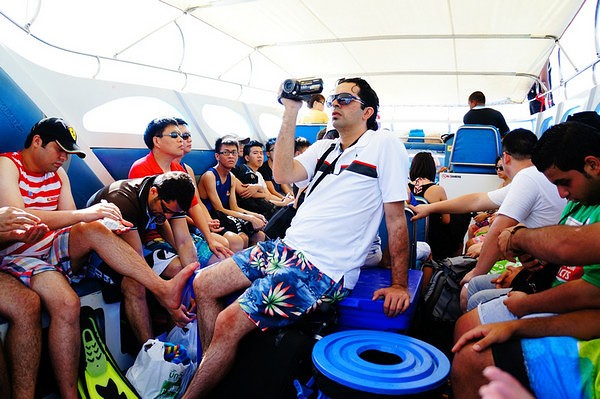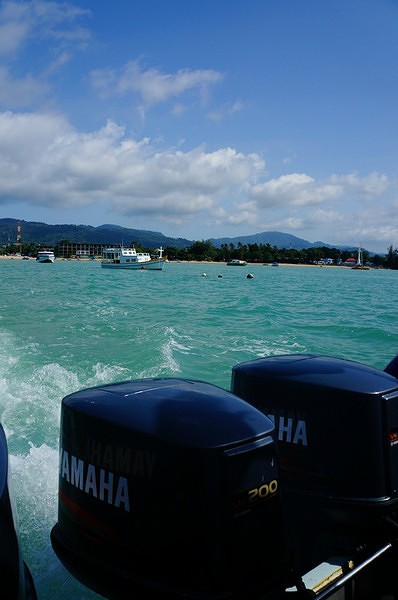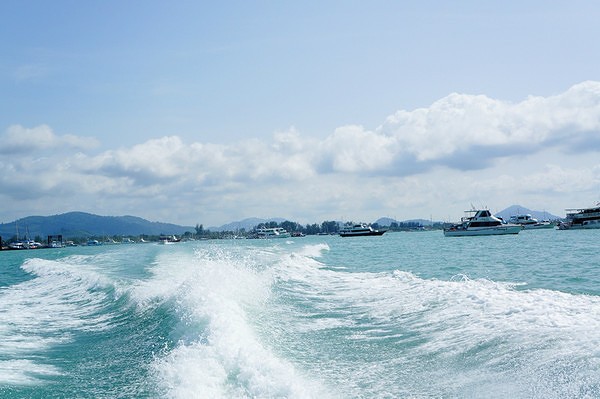 It takes about half an hour to get to Emperor Island.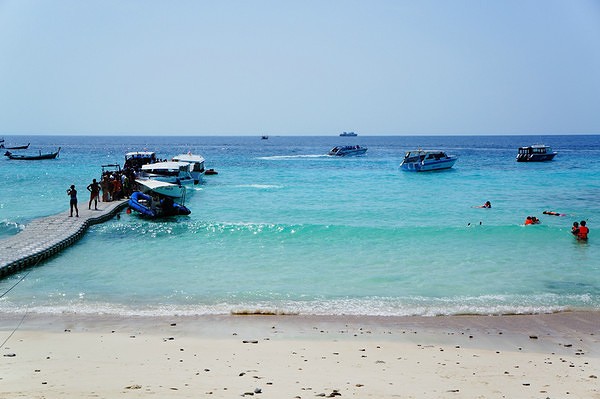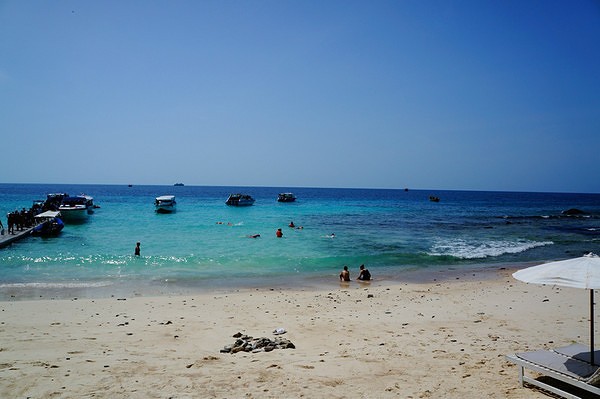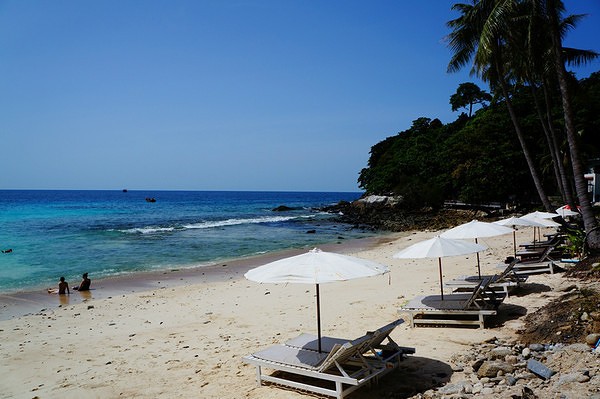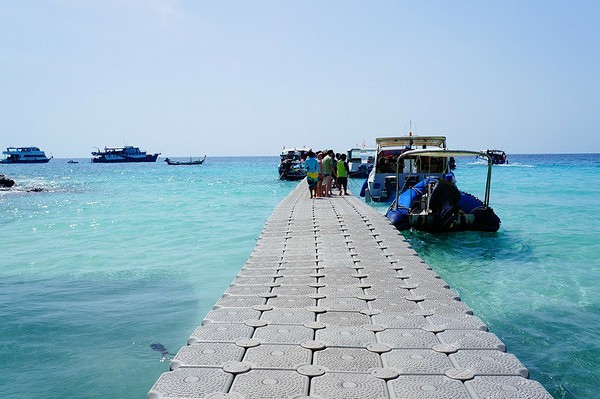 The water was so clear that the fish could be seen on the boat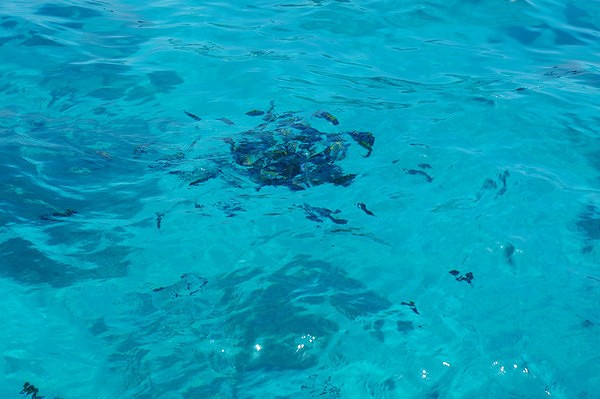 This is the snorkeling site ~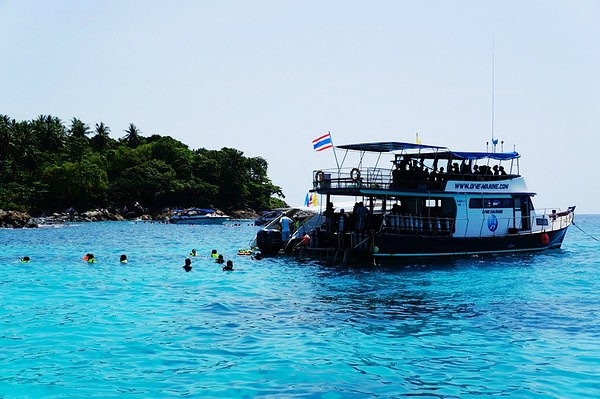 The Thais on board took a picture of me.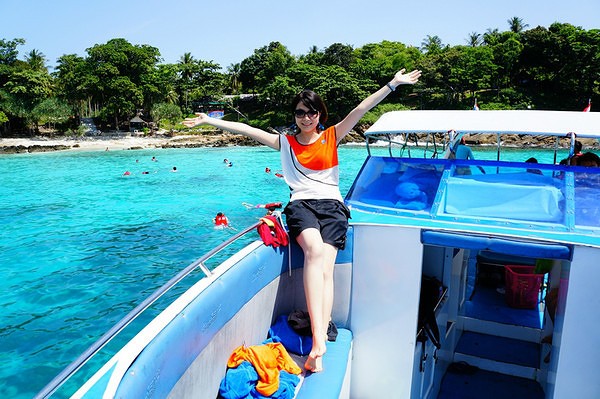 It's so beautiful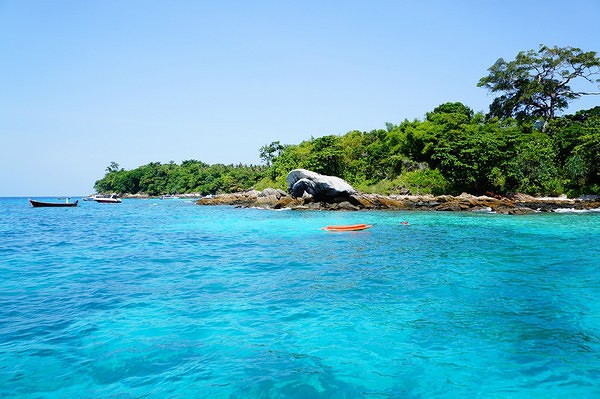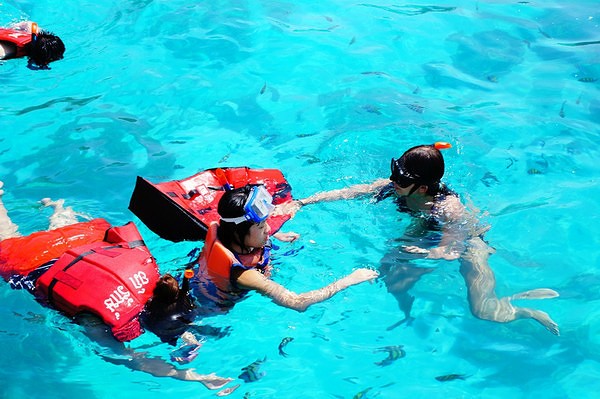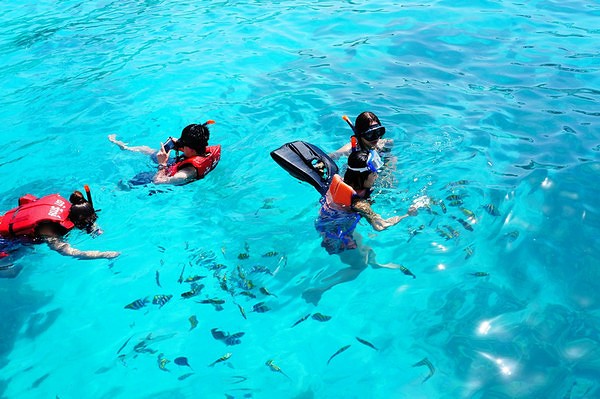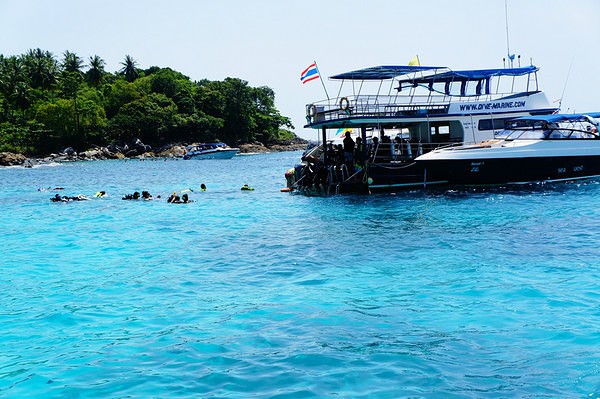 Mullet caught by crew ~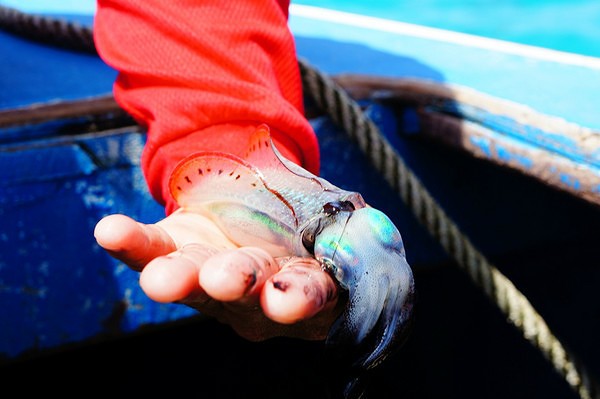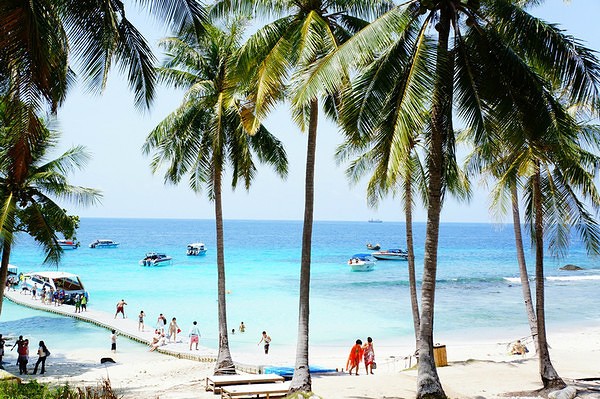 Mavericks on the shore.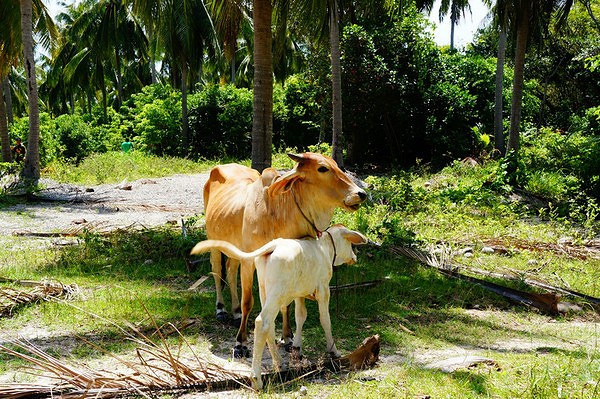 Eat buffet here at noon ~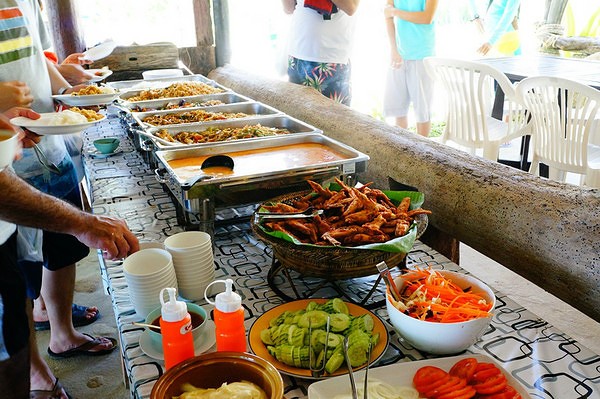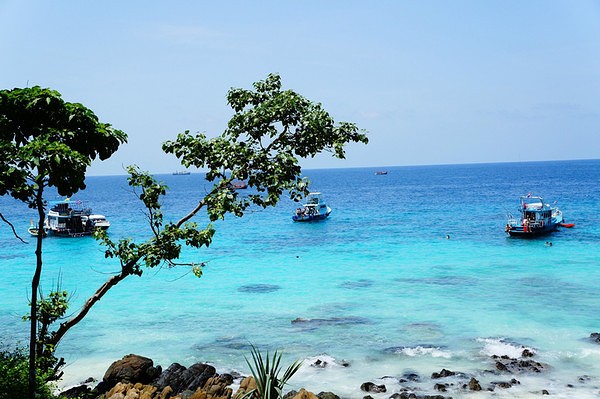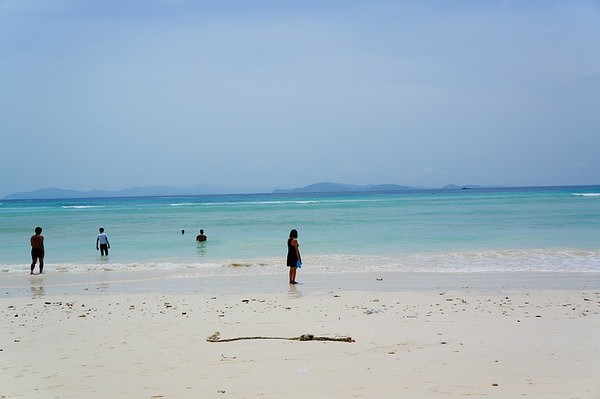 Panorama of the beach…

There are many shells and coral fragments on the beach.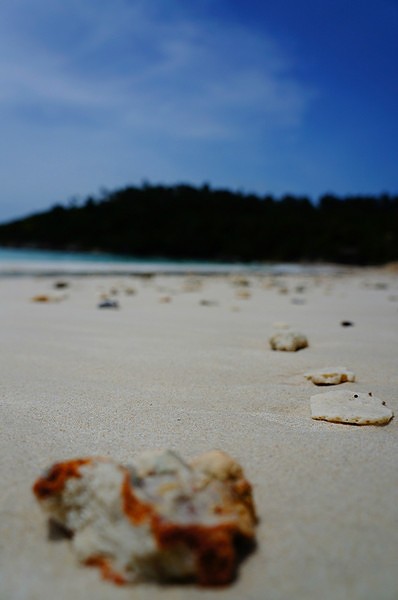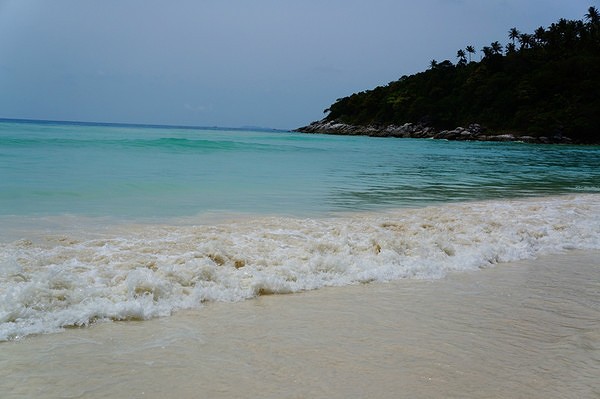 Happy and happy ~ ~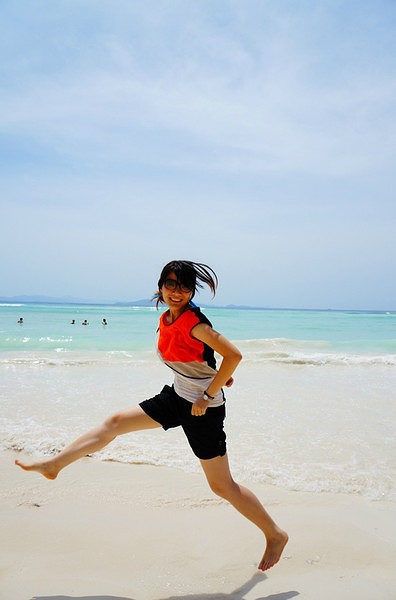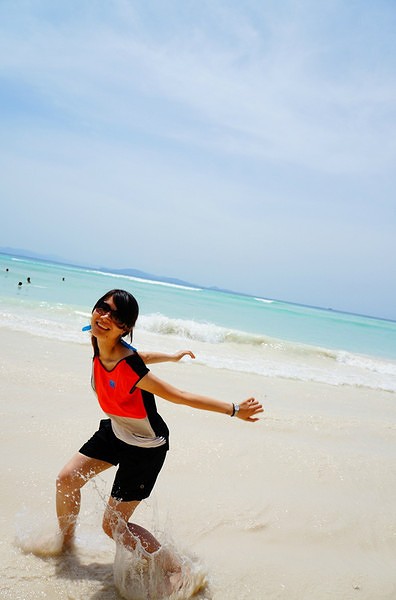 I am the one who was kicked…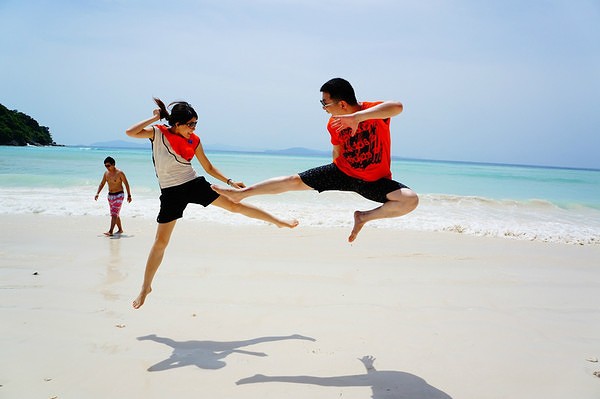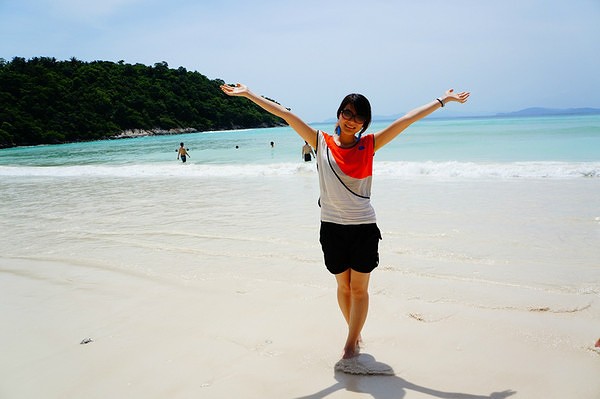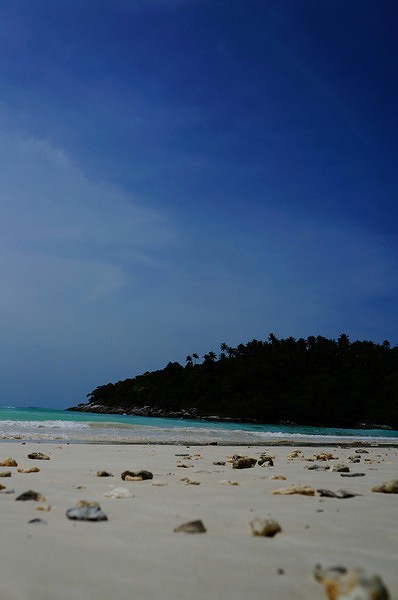 I picked up coral and made this, ha ha ~ ~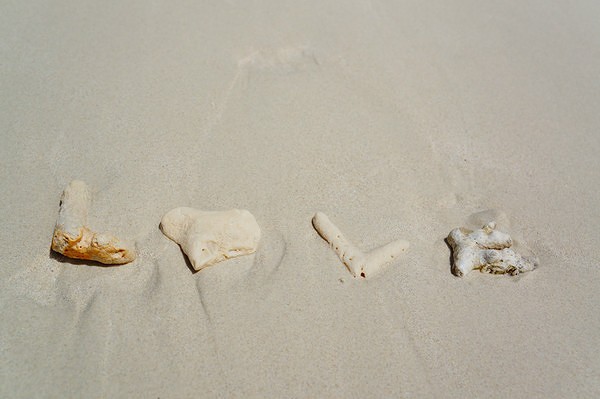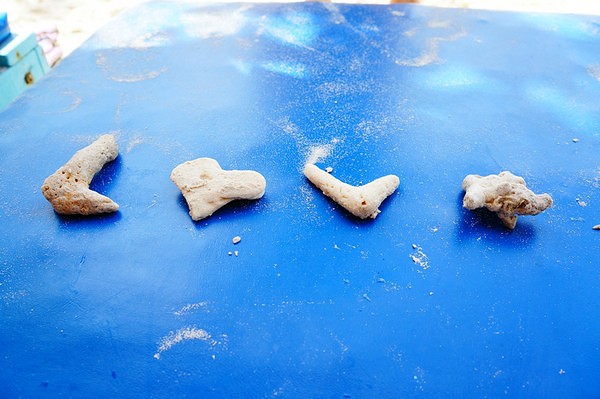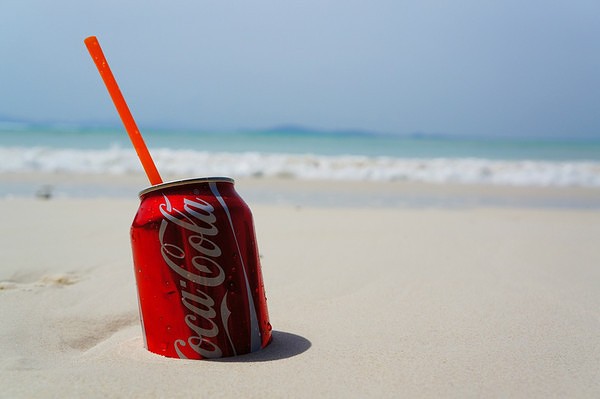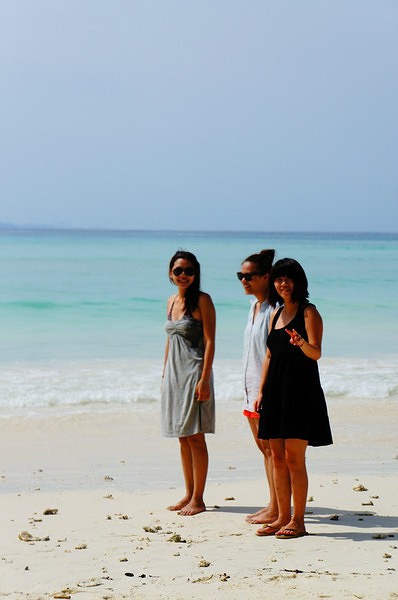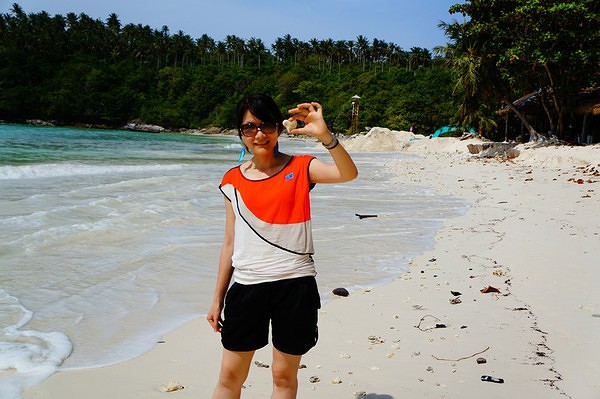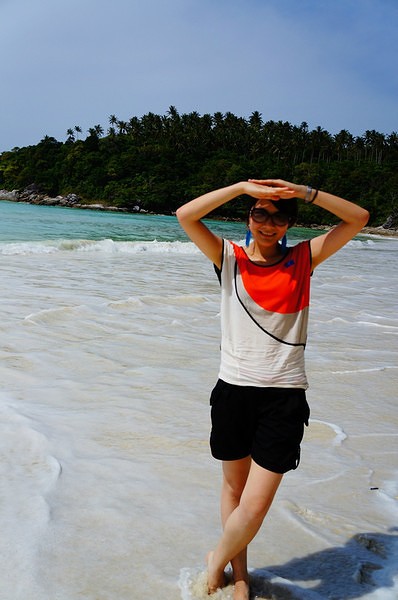 I jump!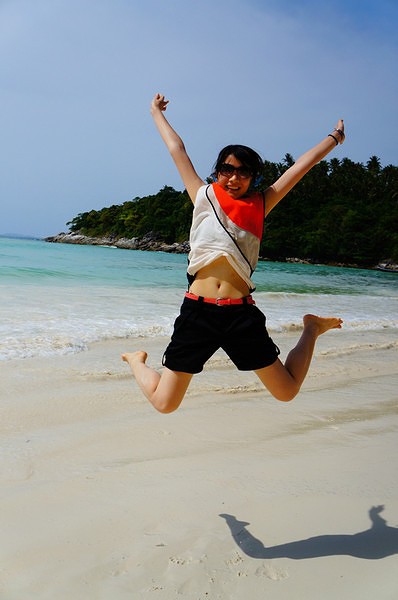 After returning from Emperor Island, we went directly to this restaurant near the hotel for dinner.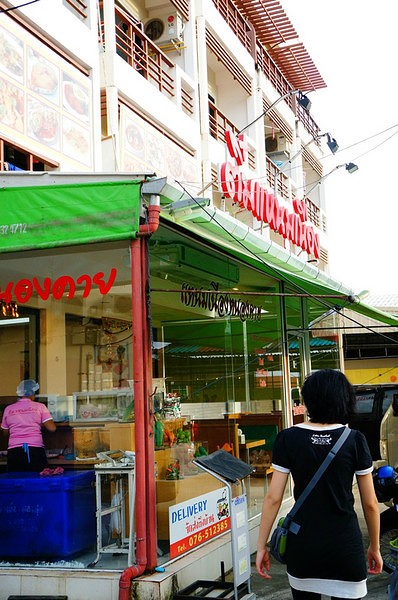 The cost performance is quite high ~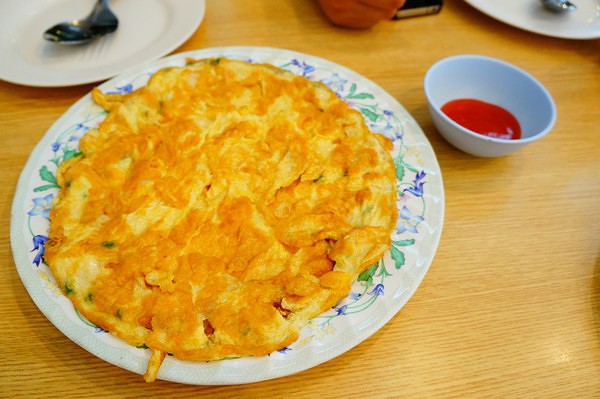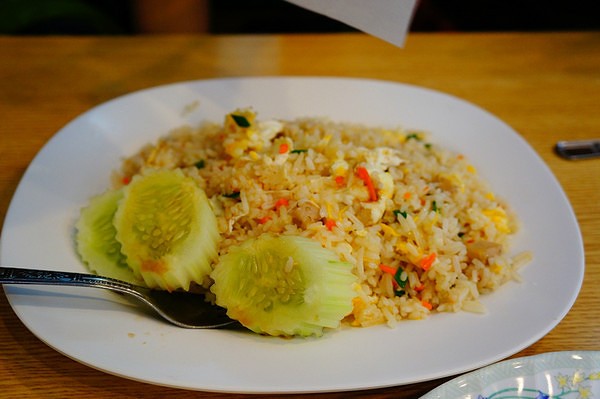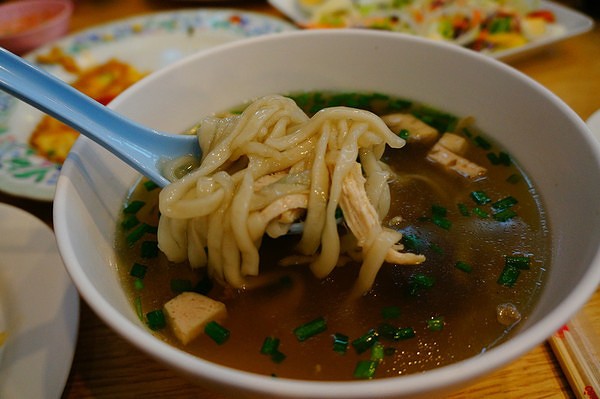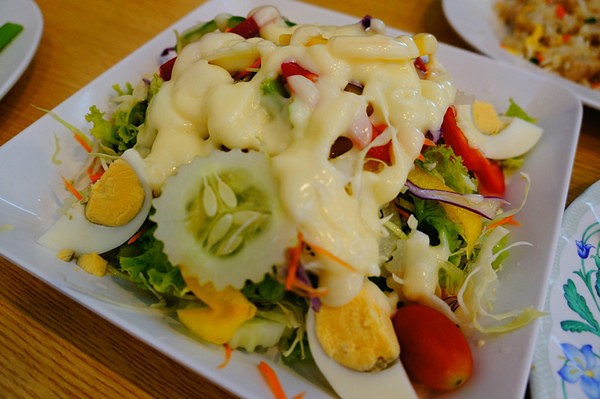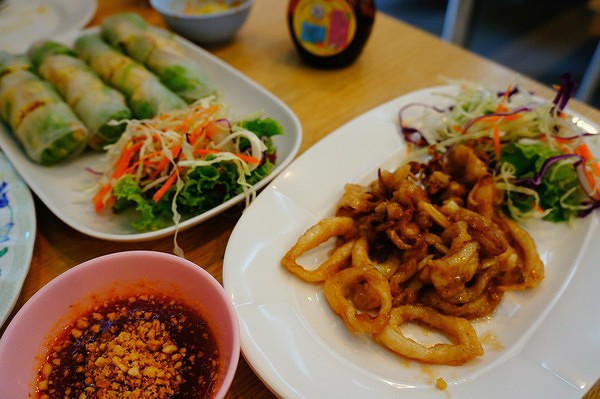 At 7 o'clock, a car came to pick us up to watch the transvestite show.
This SIMON show is located near Patong Beach, less than 10 minutes away from our hotel
After watching it, I felt that it was actually ordinary, that is, the transvestite danced on the stage.
However, if we come to Thailand without watching the transvestite performance, we will not be considered to have been to Thailand, so we still chose to watch it.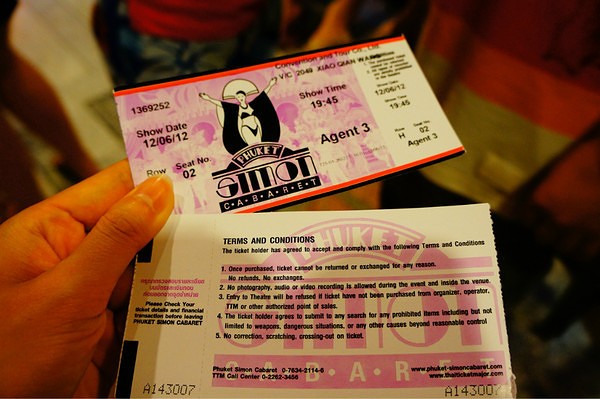 The toilet is quite beautiful, ha ha, so I couldn't help taking a picture.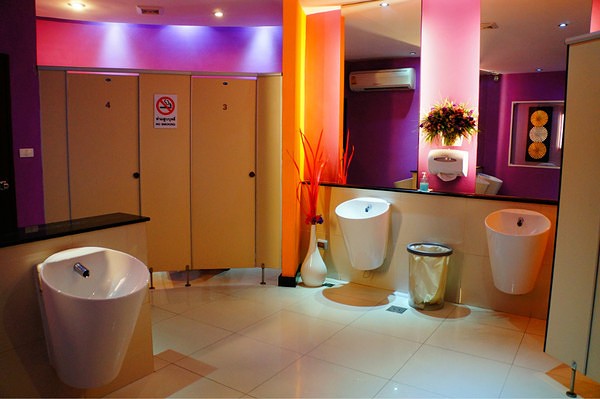 Entering the stadium, it was such a stage that I could not take photos after the performance, so I obediently put away the camera.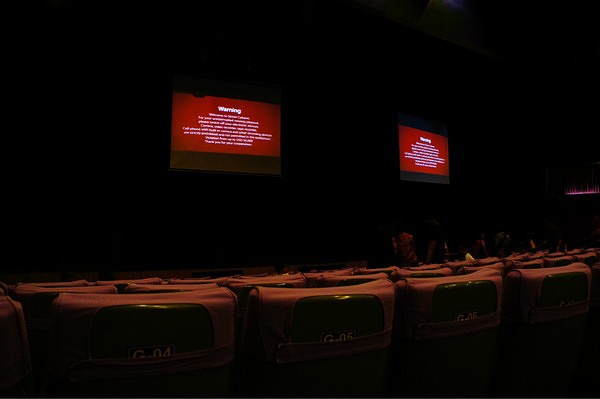 After the performance, the demons will come out to take photos with everyone. It is always known that you have to pay for a photo taken. 100B is a person. Note that you have to give all the photos taken by several transvestites with you. As soon as you take a photo in the past, they will all come over and only give one of them. They don't do it…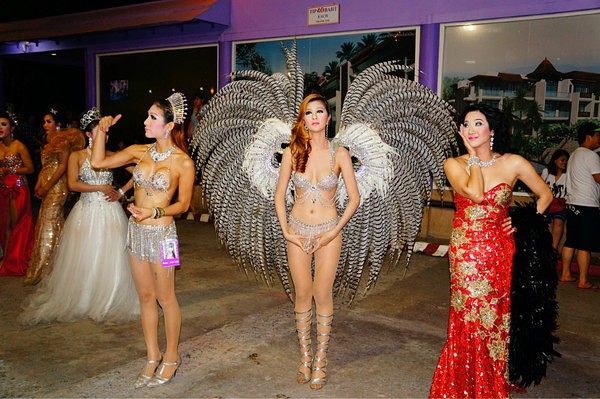 The demon in pink clothes is the best in business. It is estimated that everyone prefers the pure and sweet demon ~ ~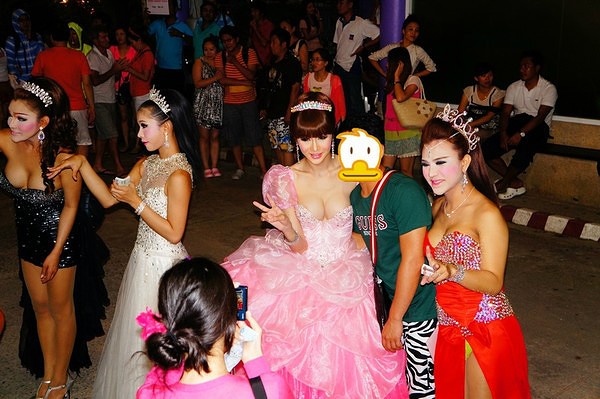 You see, the photos are taken one by one. Brother said this demon is a bit like Liu Yan ~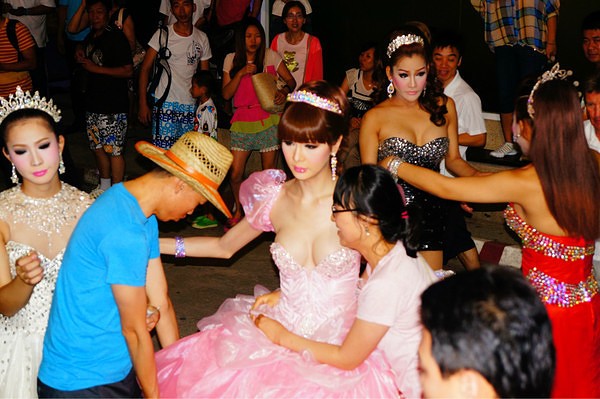 This is definitely a comedian. She won the most applause on the stage because she always played some funny characters and ran to the audience.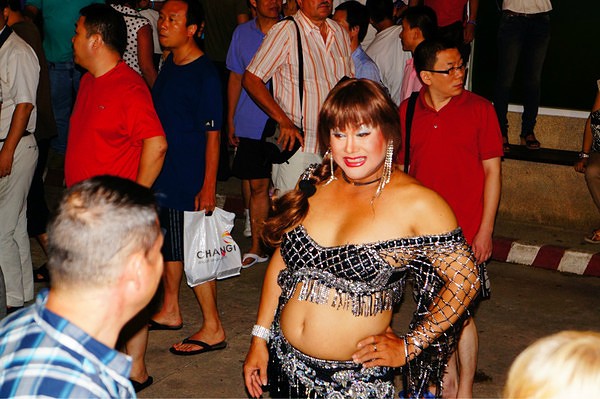 Everyone did all they could, and I felt like a demon recruiting guests on the roadside ~ ~ ha, ha, ha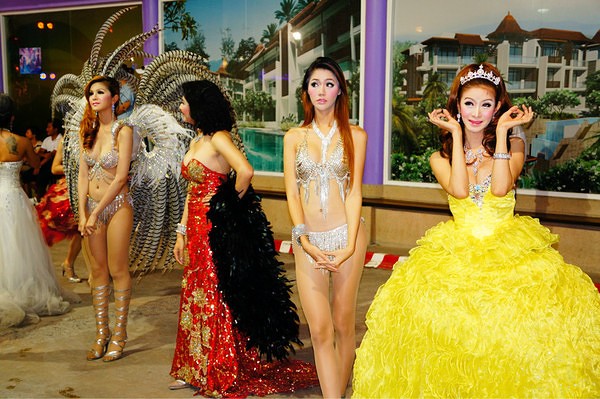 If you want to save money, just want to see the transvestite, don't want to see their performance, then you go outside the stage to hold, they will come out to give you a good shot at the end of each match ~ ha ha
Day 4: PP Island
Today, we set out for PP Island early in the morning to absorb
Yesterday's lesson, today we didn't drink milk, so we didn't get seasick at all!
It takes one hour to get to PP Island by boat from Patong Beach. Similarly, before departure, the tour guide will ask you if you want to rent flippers. 100B a day, everyone pay attention to this! Flippers are still very necessary, because my brother didn't rent flippers today and was pricked by coral. It was horrible ~ ~ The small thorns stayed in his feet. The pain of the thorns was easy to break when picked out with needles. The long one was curved.
Why didn't you rent flippers today, because yesterday they dived on Emperor Island, which was relatively deep and their feet couldn't reach the bottom, so they felt that they didn't need to rent it today. As a result, they went to the snorkeling site on PP Island and found that it was very shallow and it was easy to step on the coral under the bottom. Brother was caught accidentally… Therefore, it is suggested that everyone rent it ~ ~ Safety comes first!
In one hour, we arrived at the first stop of PP Island.
PP Island has a lot of trips and has to go to 3 small islands, so naturally it is not as leisurely as Emperor Island.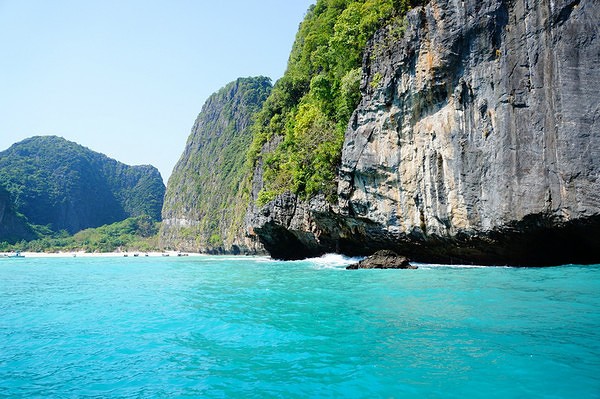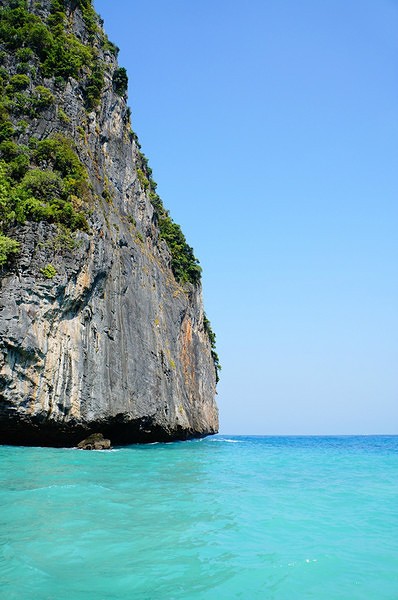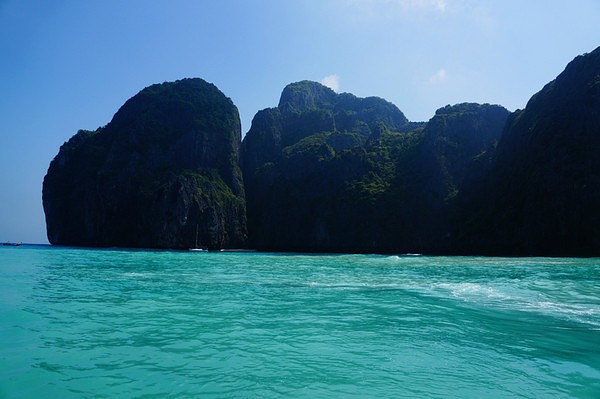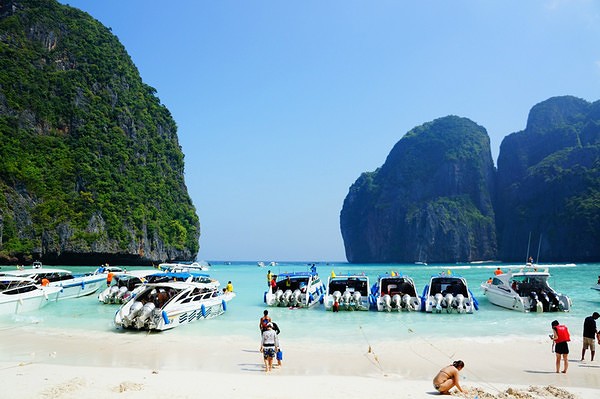 After stopping here for half an hour, we continued to board the ship and headed for the next place: Monkey Island.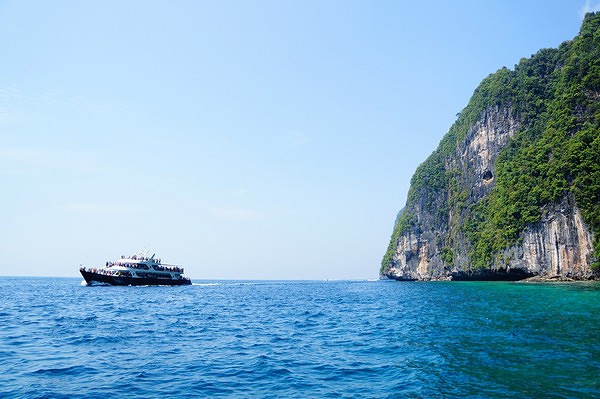 The water here is still very clear, and you can see the fish in the water.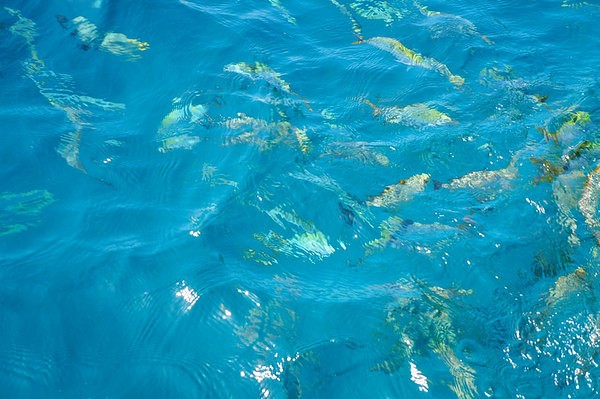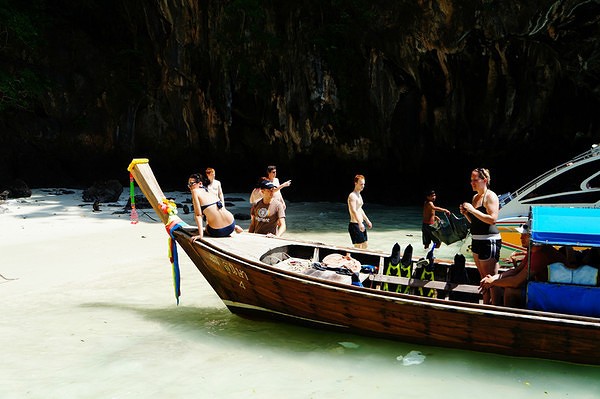 This is Monkey Island. There are many monkeys on an island. They all want to ask people what to eat. It's a bit fierce. Don't get too close.
Perhaps people throw their food to them, so the water in this area is very dirty.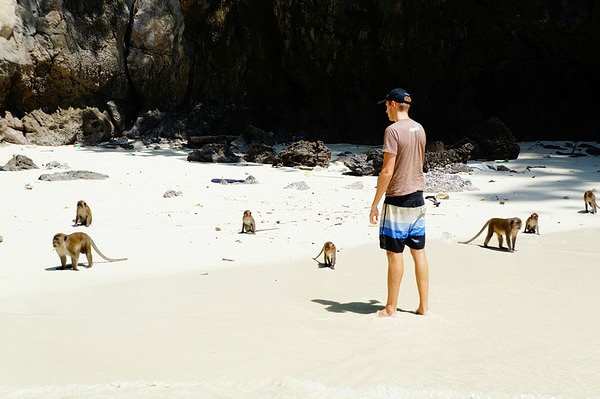 It is said that bird's nest producers here…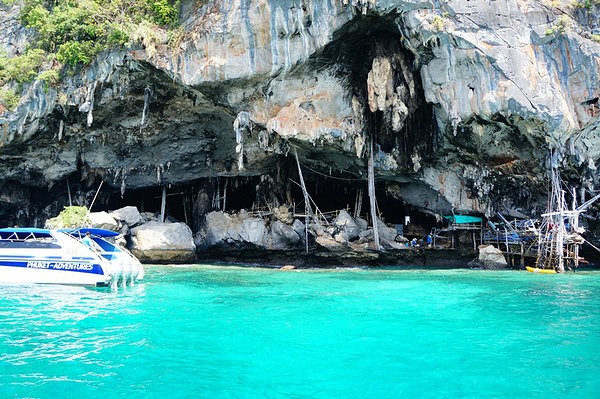 Then, we continued to rush to the snorkeling site…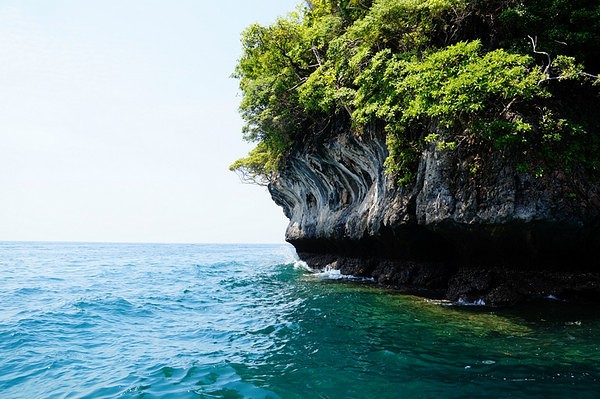 It's not far from Monkey Island. It's only a few minutes away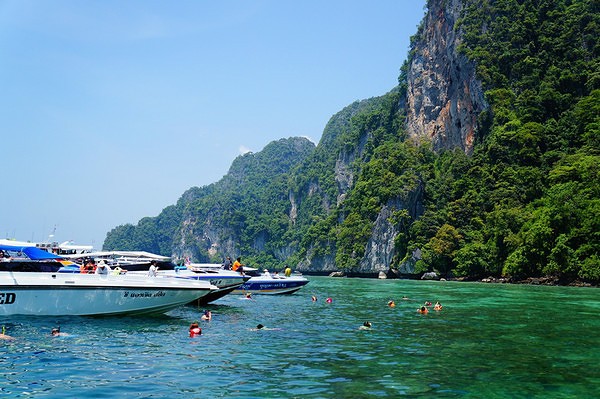 Throw a loaf of bread down and many fish will swim over.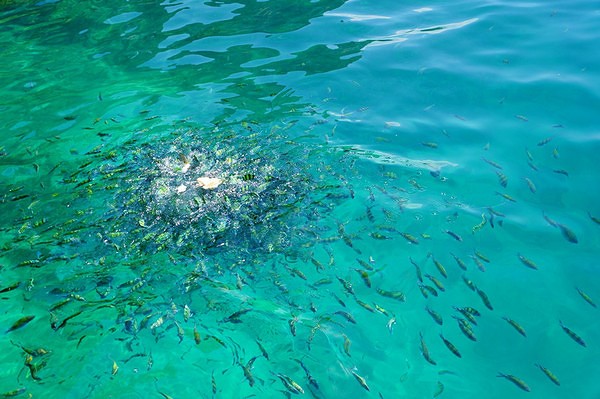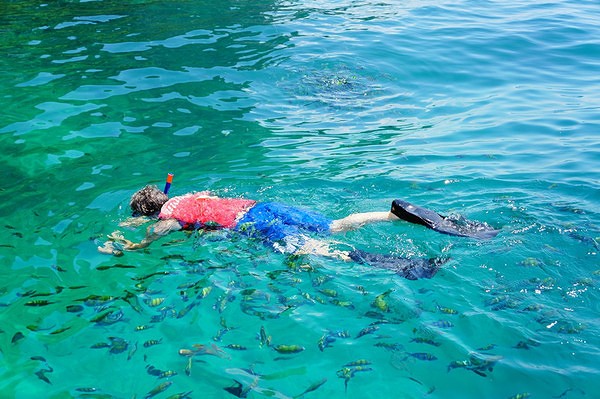 However, the water here is very shallow, and it is here that my brother was pricked to his feet.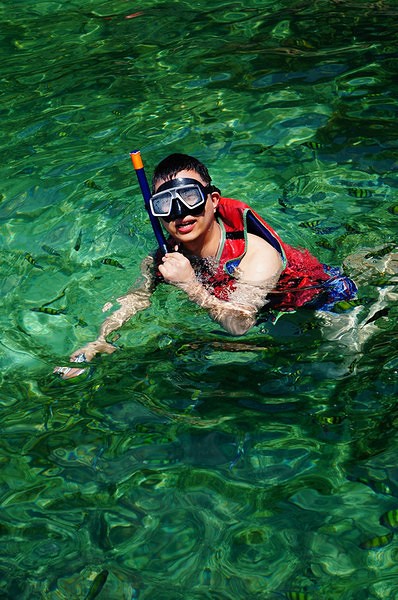 Look, there are many fish ~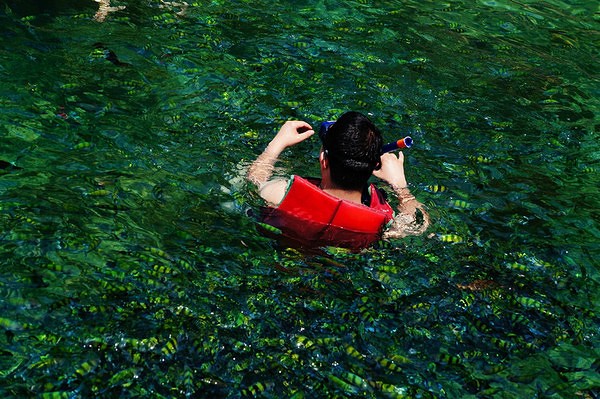 This is a picture taken in the water with Canon underwater camera D10, ha ha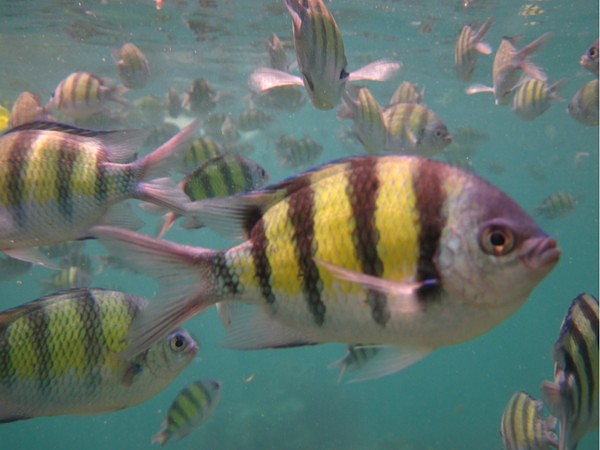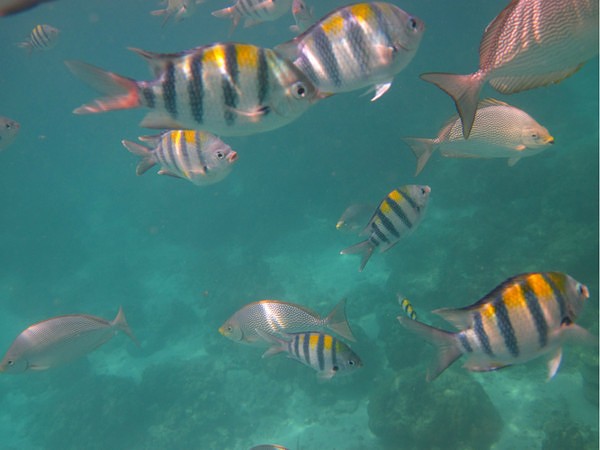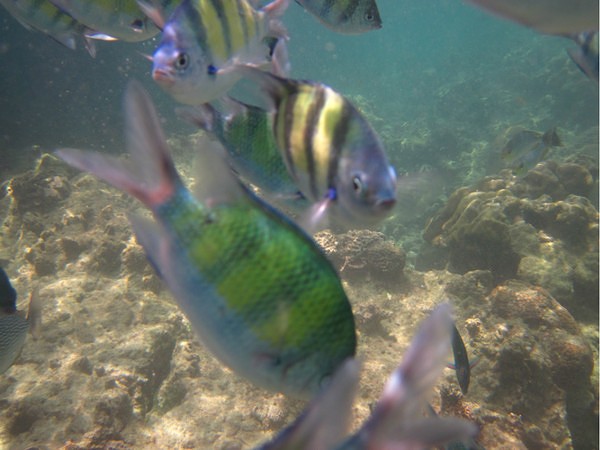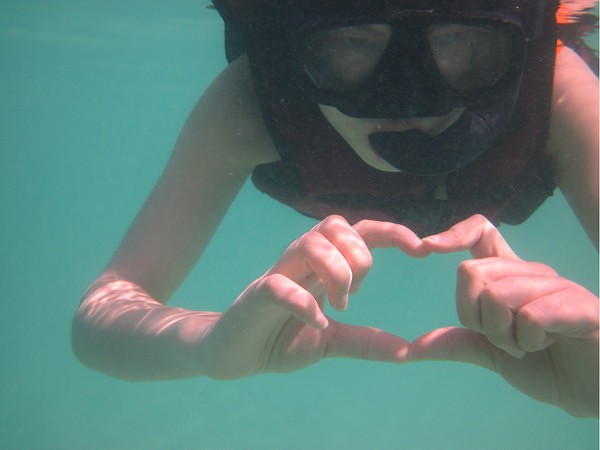 At noon, we came to the main island of PP Island for lunch.
The dishes are a little short ~ ~ not as good as the buffet on Emperor Island yesterday.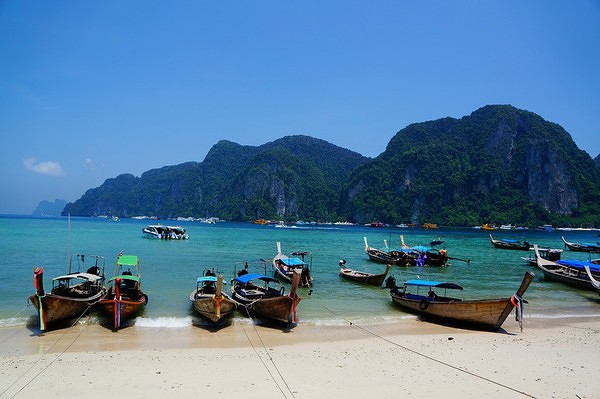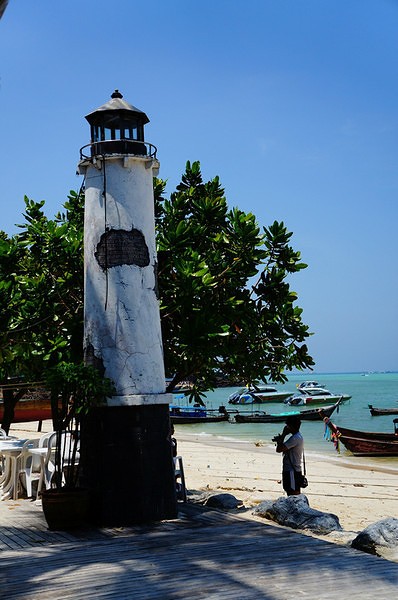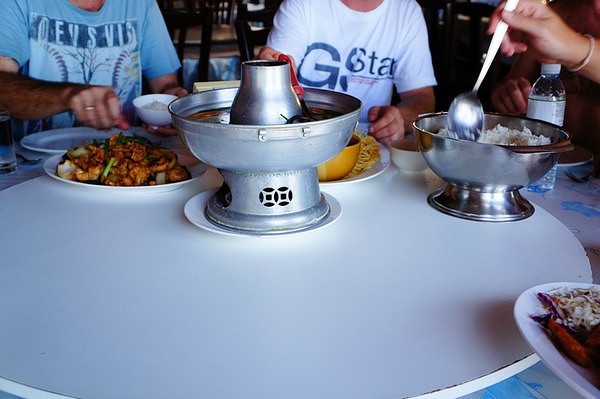 After eating, visit the island at will.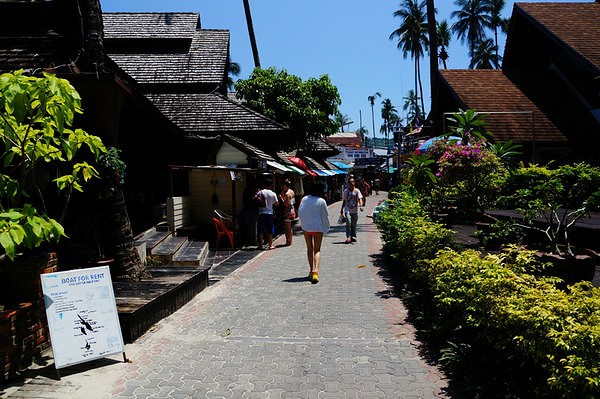 Continue to bask in my bag, ha ha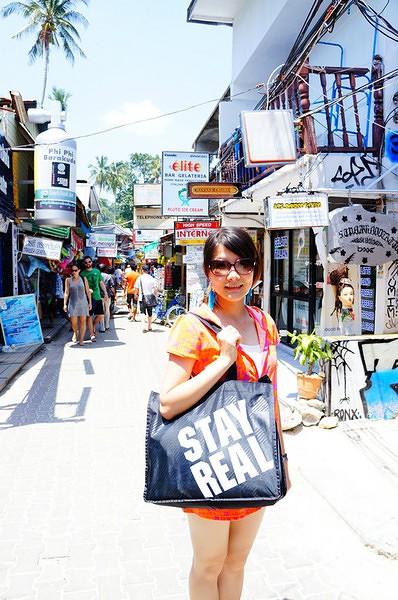 Then we went to the last island, where we were going to swim ~ ~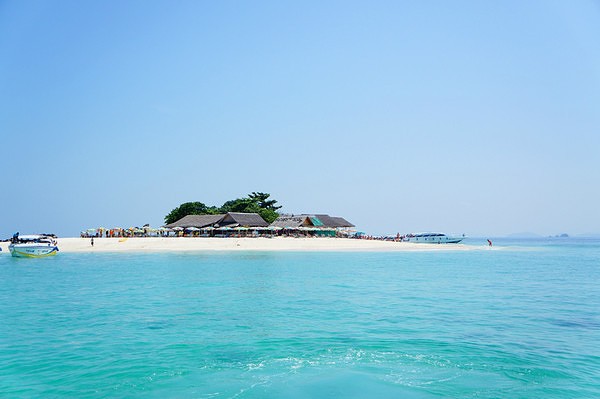 This island is very beautiful. It is very beautiful.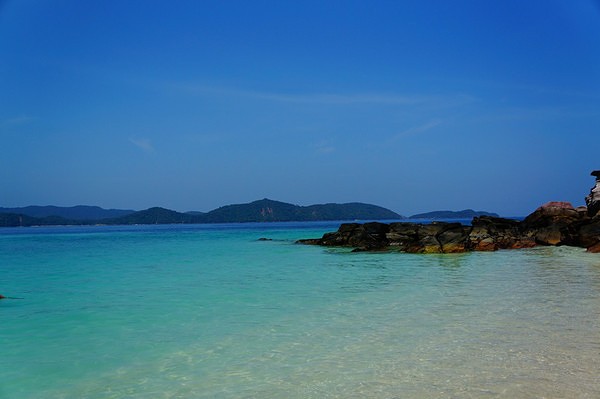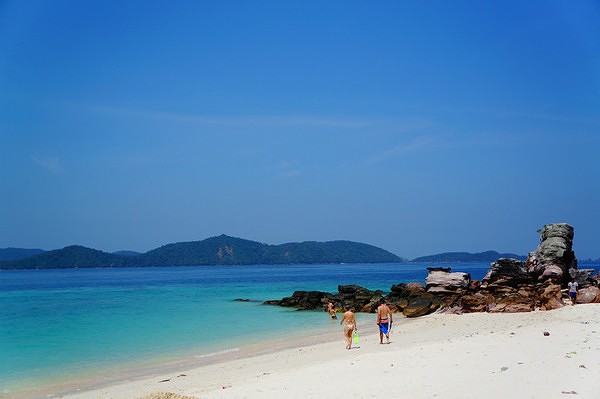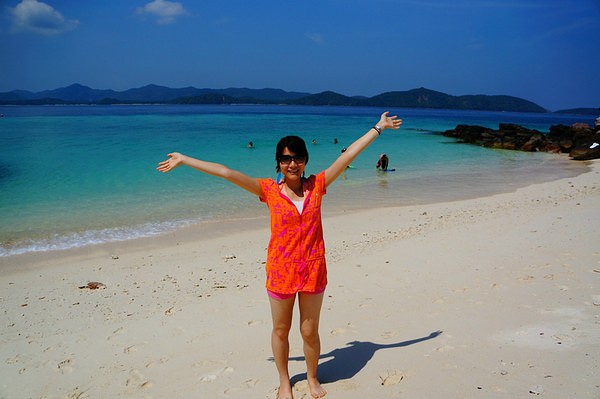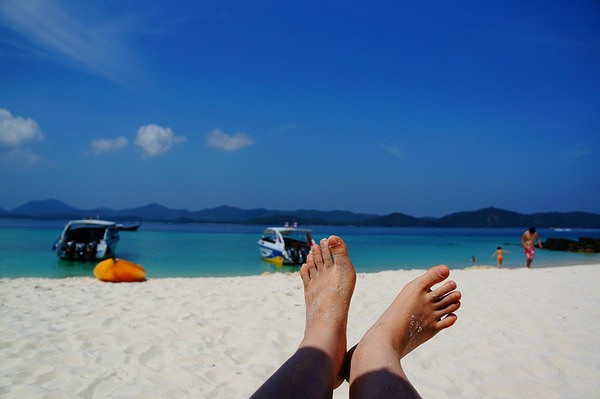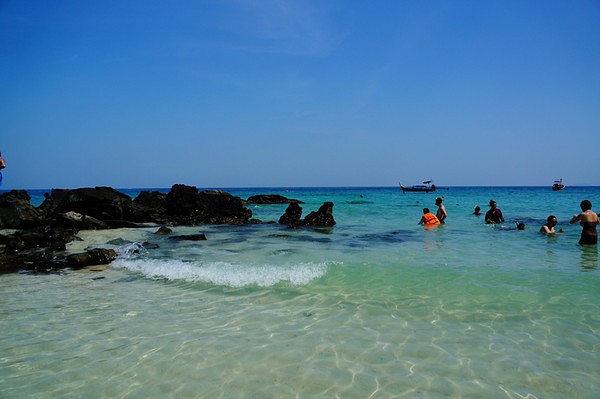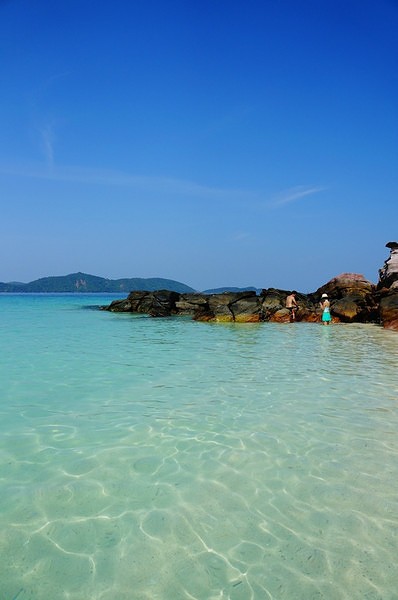 Continue to spell these words with coral fragments, ha ha
For Xiao Jian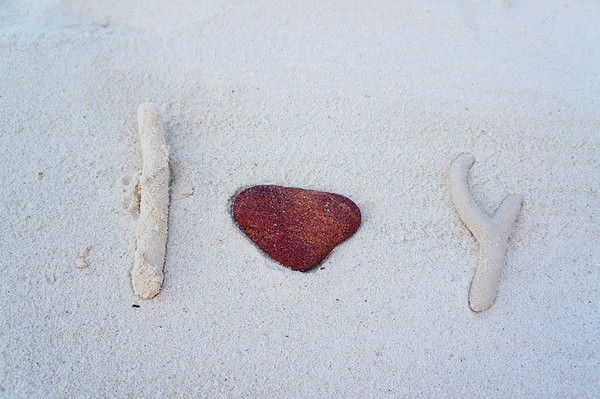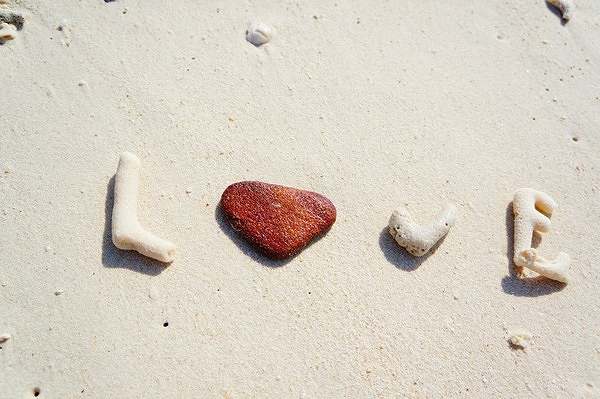 Found a foreign beauty…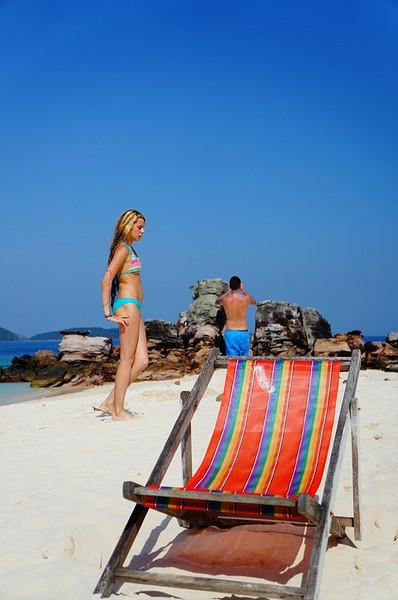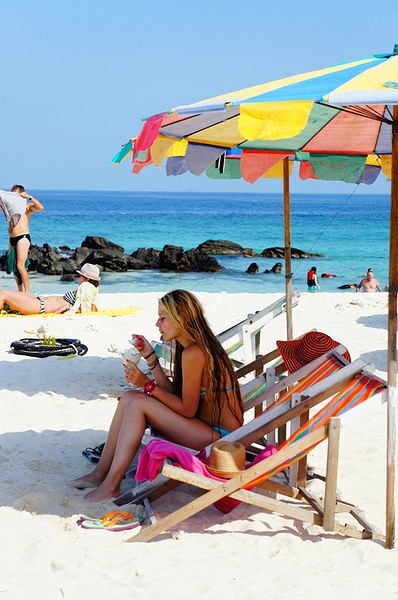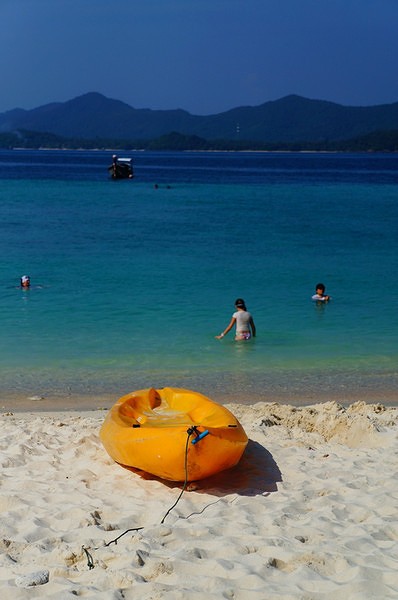 We had a pleasant afternoon here
The ship's crew will prepare delicious fruit for you, and you can eat it at will.
Cold drinks and ice cream are also sold on the island.
When we came back from PP Island, we booked the Magic Paradise at night. It was said that the ticket for the Magic Paradise was the most expensive, 2000B, equivalent to 400RMB. In fact, it was a paradise. There were no amusement items. We watched them all. The most important thing was a performance at 9 o'clock. In the form of epic, we said that a totem of Thailand, elephant. The equivalent of 400 yuan is to have a dinner and watch a performance. If you don't think it is worth it, you can not go. It is nothing more than some dances and elephant performances.
Here are the tickets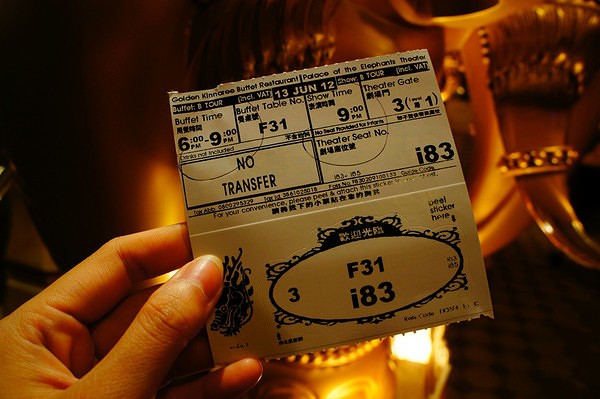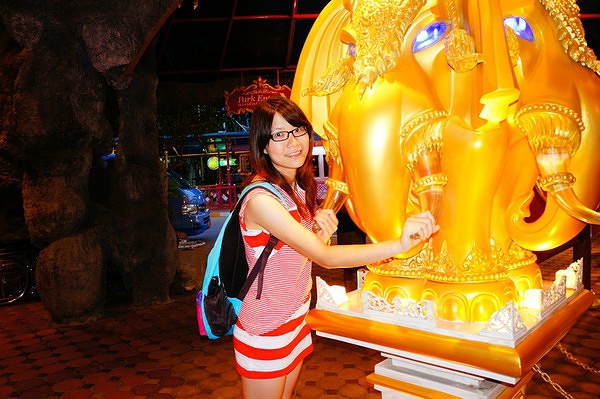 Entrance to Paradise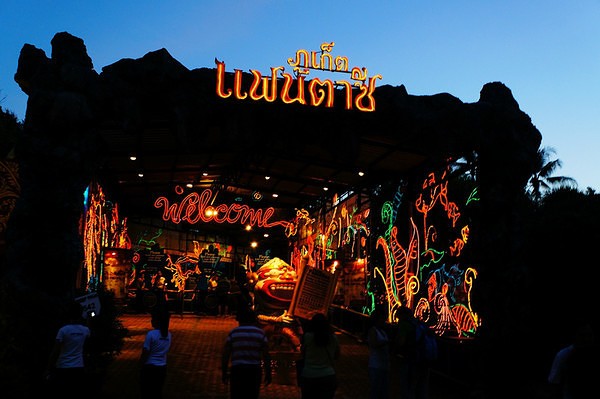 Dinner is self-service, there are still many choices, we are in Area F, here are all Chinese-!
The Chinese are too strong to go anywhere…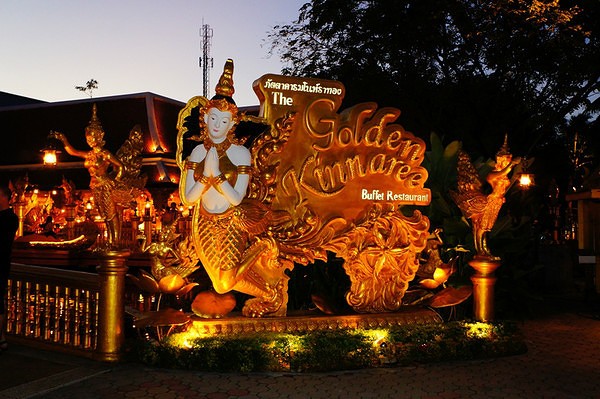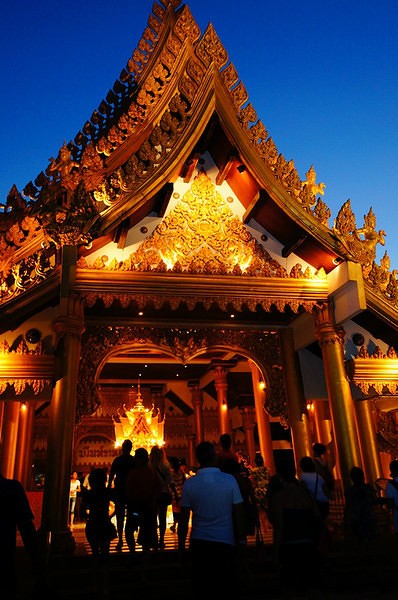 It's pretty inside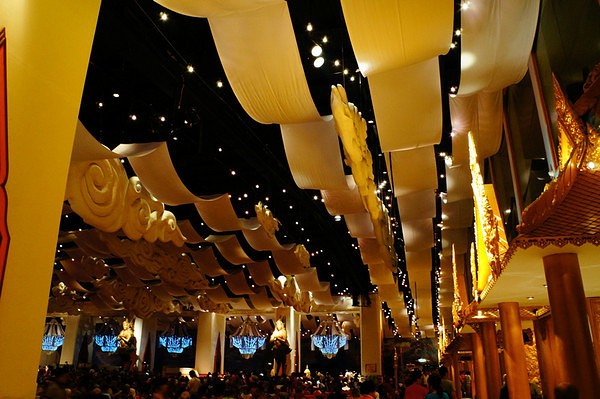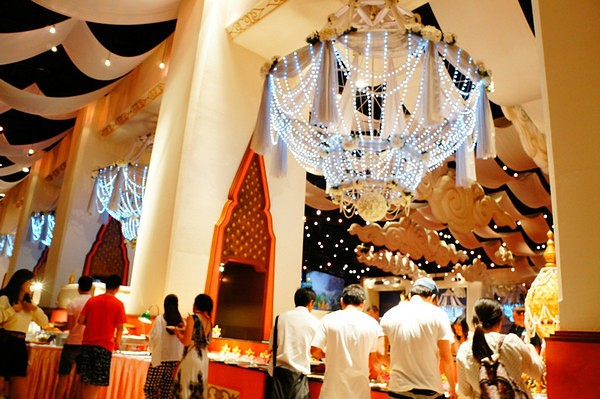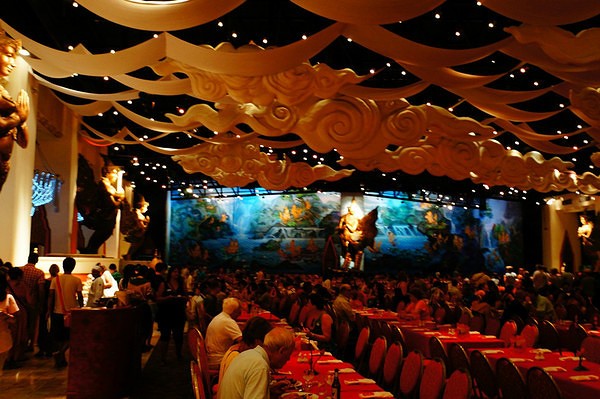 The 9 o'clock performance is not allowed to bring cameras in. If they find out that it is to be hosted, I think it is very troublesome. Fortunately, my micro-list is relatively small, and they didn't find out…
This is the place for the performance.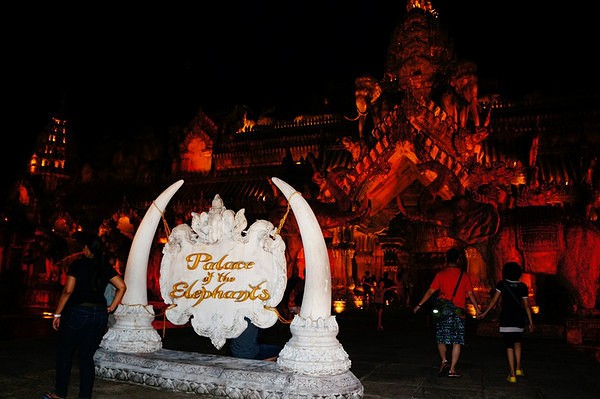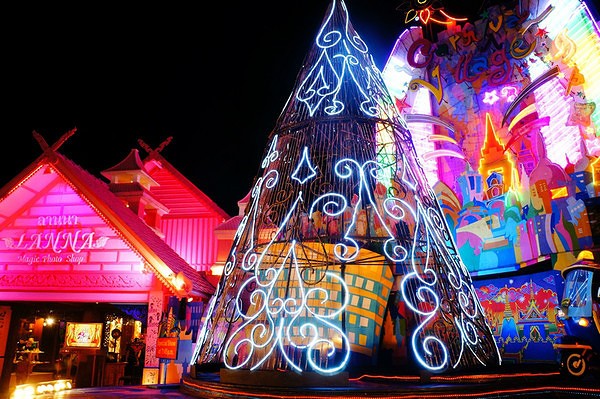 This is the toilet, ha ha ~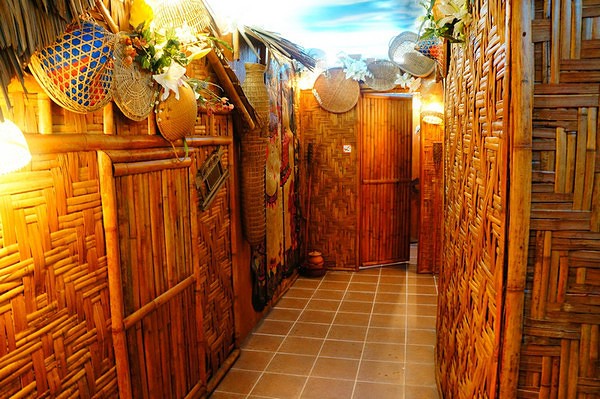 I like this fluorescent color very much.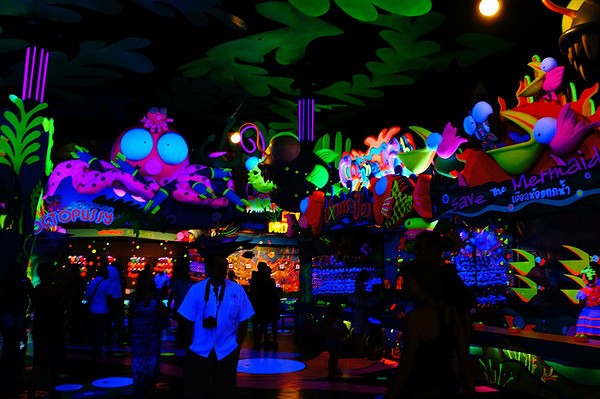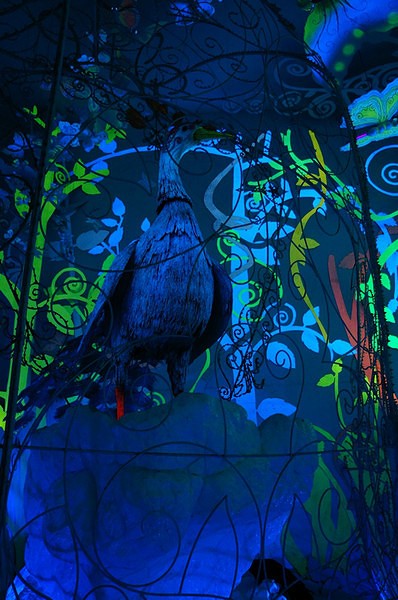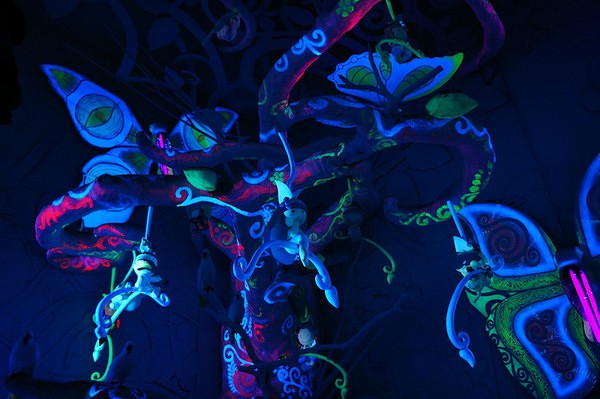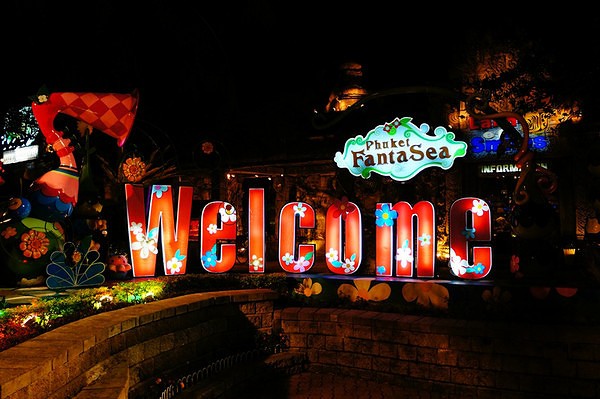 This is the car arranged by Magic Paradise after the end to pick up and drop off tourists, but it is necessary to buy tickets in advance. It is said that the paint on the car body is very beautiful. Take a closer look at made in USA.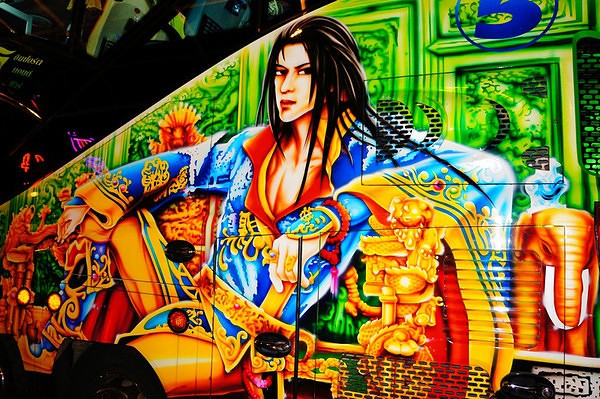 Day 5: Wandering around Patong Beach, I went to let's Relax for a Thai massage in the afternoon. It was so cool…
Patong Beach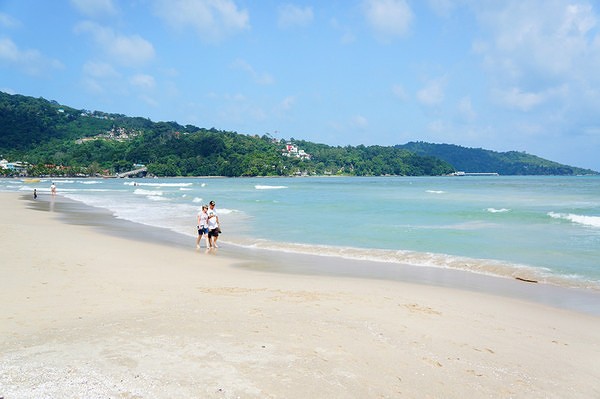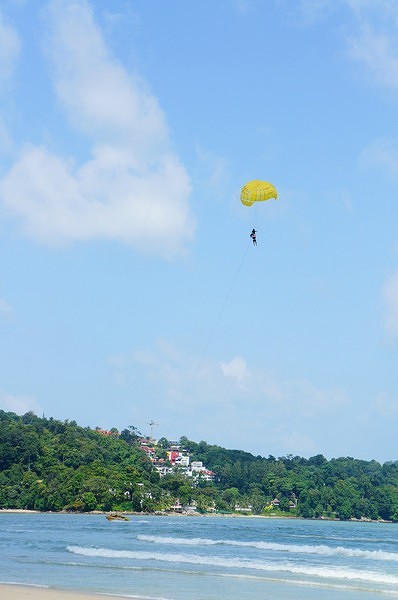 We played this! 1300B ~ ~ I took a lap in the sky, and in retrospect it was not worth it, ha ha ~
But since I haven't played, let's play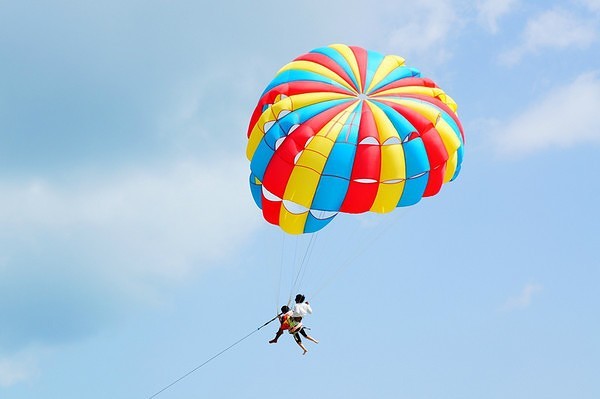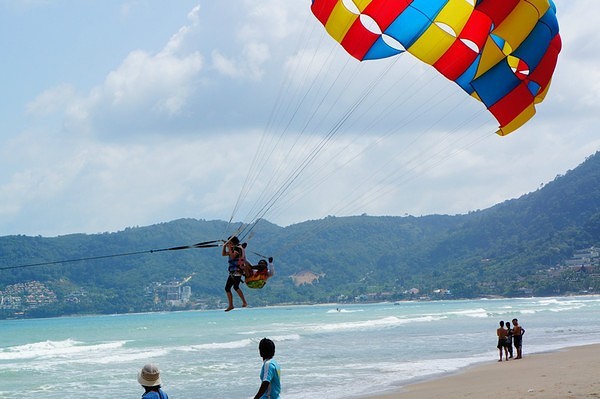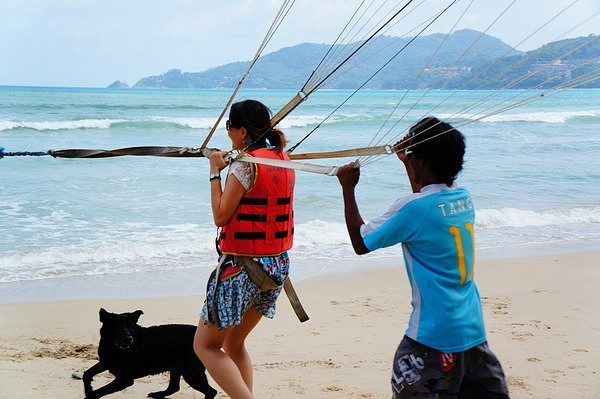 After that, we went to have a massage ~ we chose 1100B, 2 hours and 45 minutes, and the whole set was done, which was so cool…
When we went, it was just under renovation, so the staff sent us to another place. The environment was very good.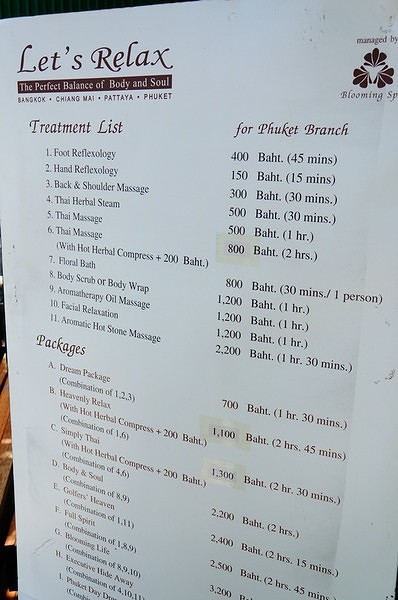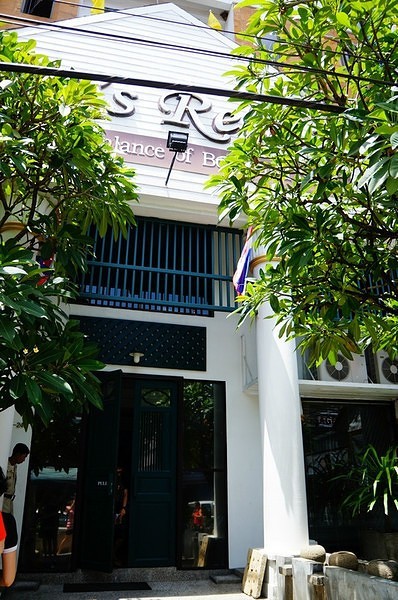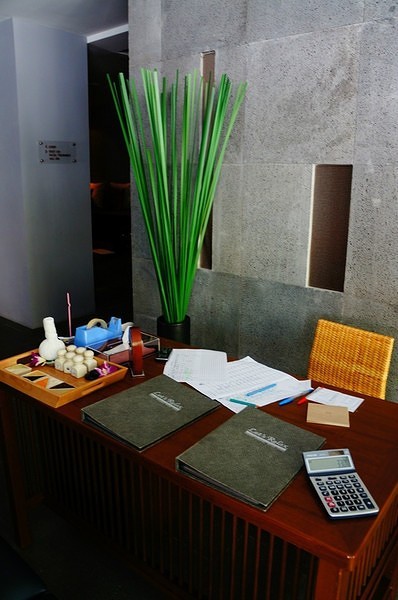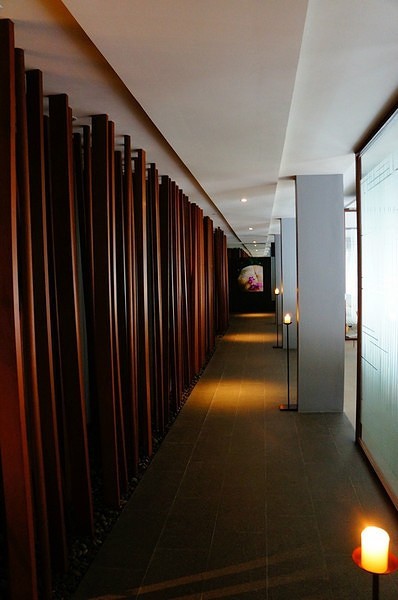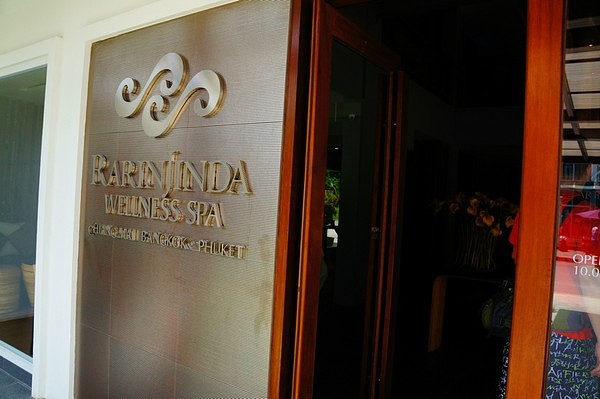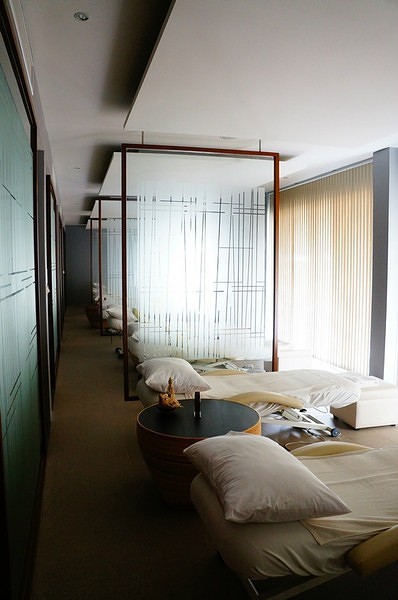 There is also tea to drink after the massage. This tea called Pandon is sweet and delicious.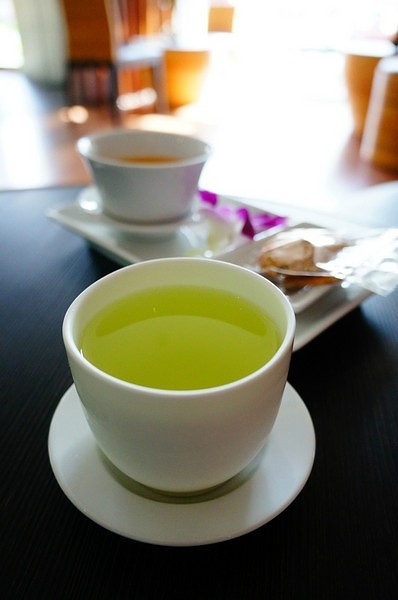 This is a spider elephant seen in BIG C. We think it is very funny ~ ~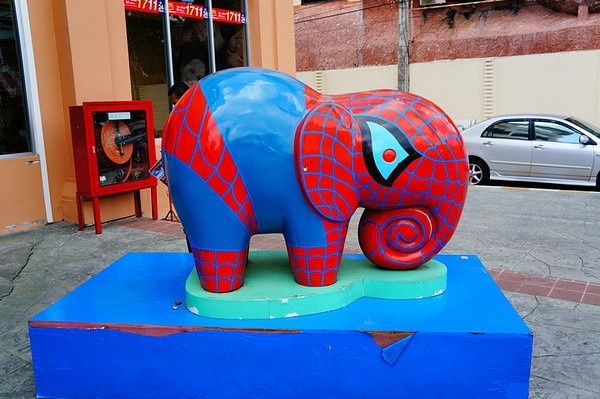 It is said that there is a BATA shoe store in BIG C, and Chinese people who come here will choose to buy this brand of shoes, because compared with the domestic price, the sales here are simply too cheap ~ ~ the three of us bought 10 pairs of shoes to go back, just like they came to make goods!
The dinner was eaten in a Thai restaurant called Jin in BIG C Square. It was very enjoyable, especially pineapple rice, which was very good! Everyone must eat pineapple rice when they go to Thailand!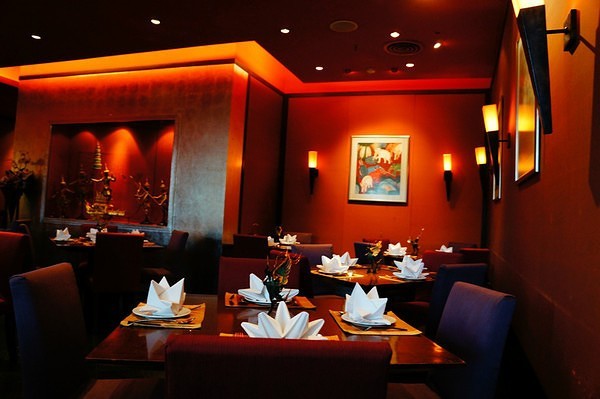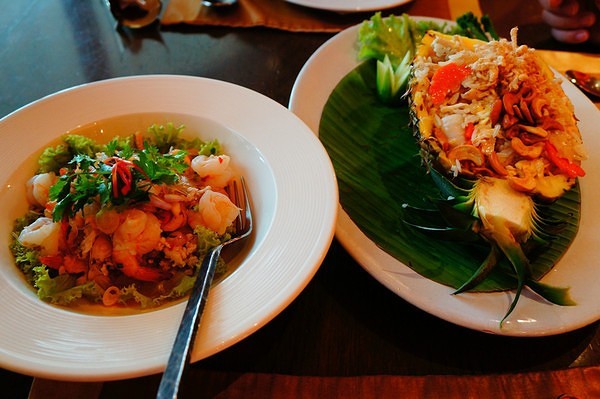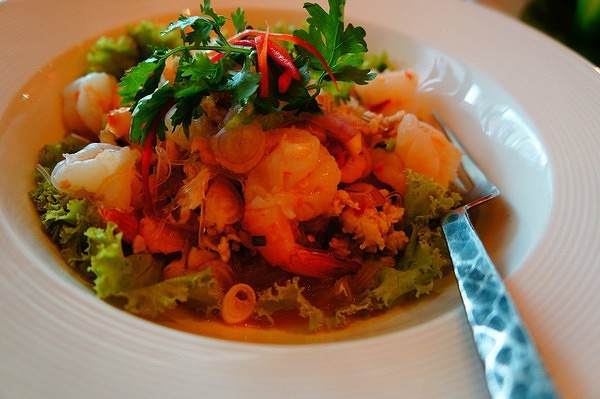 We finished eating one pineapple rice and ordered another!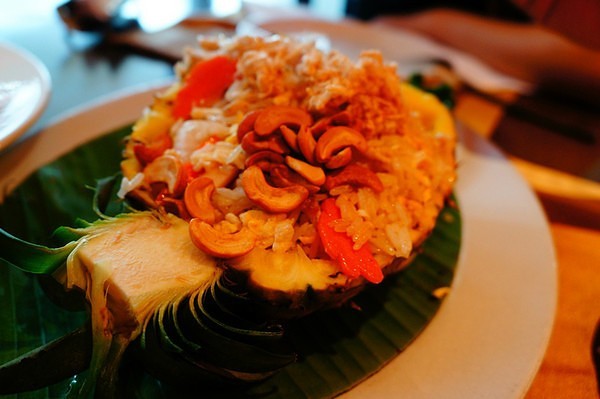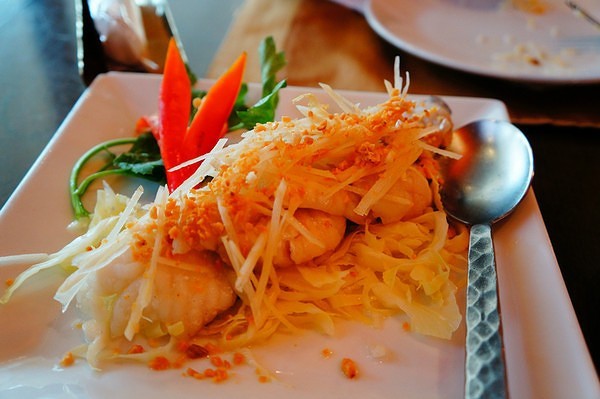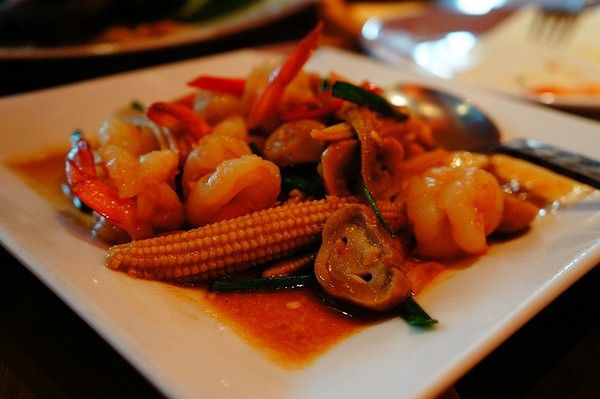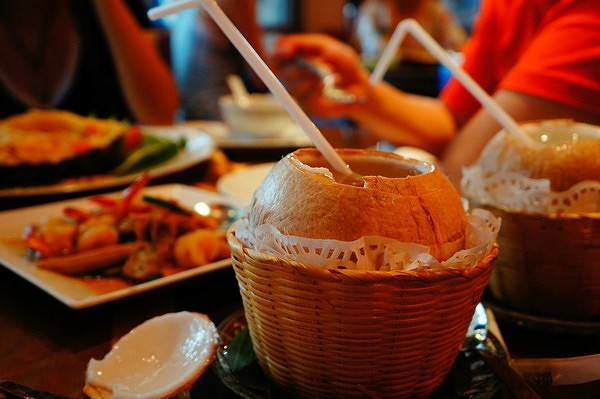 In the evening, we left the hotel and took a bus to the airport 700B. Everyone can bargain. 500B is not a problem.
Phuket's airport does not have free WiFi, only some dining places will have their own WiFi.
We wandered around Bangkok, shopping everywhere. We got off at Siam Station by bus. On the first floor of Siam Paragon, there is luggage storage beside the supermarket. We left all the big boxes there for free. There is a supermarket next to it. Those who need to buy some special snacks can choose to stroll there. The shopping malls in Siam area are all connected together, which is very suitable for shopping. There are all kinds of goods from high-end to low-end. Let's get what we need.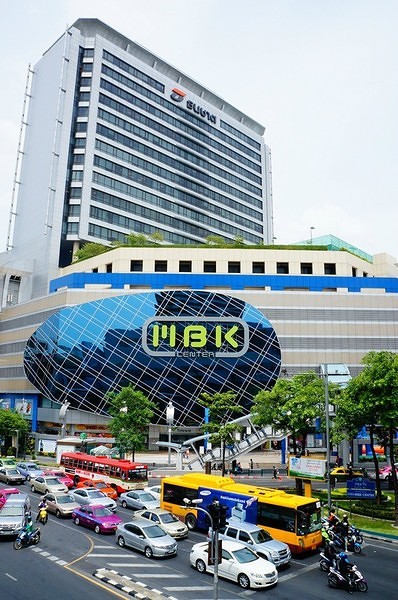 MBK Shopping Mall, the T-shirts here are very cheap, 90B one is available.
We also bought a lot of NARAYA Bangkok bags on the first floor here. It is very good to give them back to relatives and friends.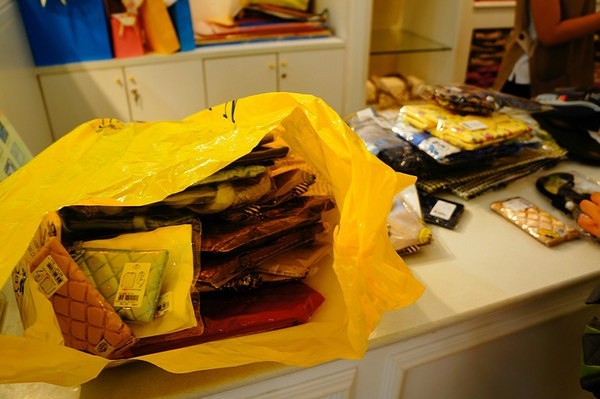 I also bought a dress for my family 33, ha ha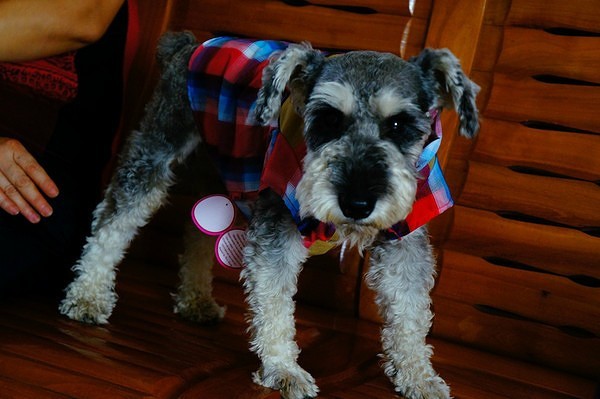 In this way, our tour to Thailand ended on the 6th. Thank God for giving us such good weather. Thailand is a good place with low consumption and beautiful scenic spots. There is no situation of domestic tourist attractions killing tourists. I will continue to go to Thailand in the future when I have the chance! !
Ha ha, I also hope everyone can like my travel notes and support me a lot!
Finally, the sunscreen I use is snow muscle essence 50 + sunscreen, which is very easy to use, refreshing and not greasy, and has good sunscreen effect. I haven't been tanned very much.