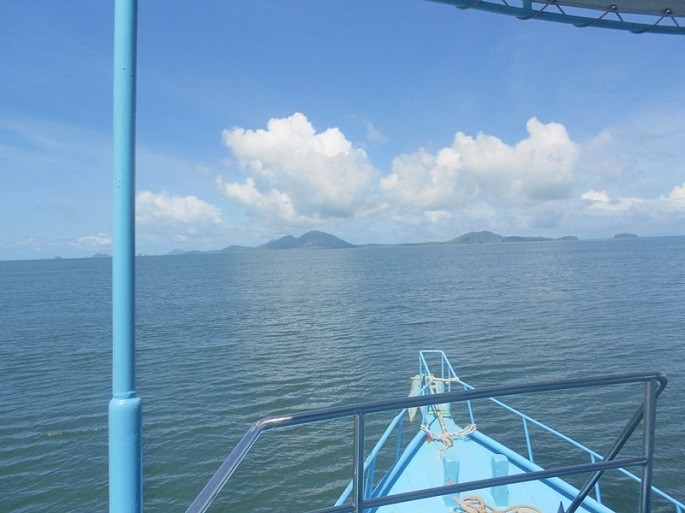 Andrew is an Australian and a friend I met on Khao Payan Island when I was traveling in Thailand. He is about 30 years old, tall, beard, big eyes and always has a friendly smile on his face. The common trip and short time together made us friends. At that time, we left e-mails to each other. Today, I sent him an e-mail, recalling the island trip and asking about his recent situation.
Dear Andrew:
I wonder if you are back in Australia now. It has been near a month since we parked at the small island on Andaman Sea. I miss you, especially your friendly smile. To be frank, I have forgot the extract name and location of your home, Would you mind telling it again?
Dear Andrew
Have you returned to Australia? It's been almost a month since we parted on that small island in the Andaman Sea. I miss your smile.
In China, we have a saying, "by which we mean that it is by God's will and his array that friends get accessed with each other after coming a long way. Indeed, We both like Thailand, and we both expected to roam Ko Payan the paradise_like island, Lucky we look at the same ferry boat on the same day.
In our China, there is a saying that "it is predestined friends to meet thousands of miles away". What we mean is that although we travel thousands of miles, under the arrangement of God, our friends will get together. Indeed, we all like Thailand, are all interested in that paradise island, and we took the same ferry on the same day.
If you hadn't offered to take a photo for me on the boat or not taken me by motorbike to the bunglow hotel, we may not have got to know each other.
If you hadn't taken the initiative to take photos for me and didn't have to take me to the cabin hotel on your motorcycle, maybe we wouldn't have known each other. Thank you for your kindness.
The most amazing experience we share on the island is, of course, the jungle party. Thanks to your invitation, I got to know so many Thai friends. They are generated and open_minded just like you. Beer, fruits, talking and laughing, we had a wonderful time at the party, didn't we?
Our most unforgettable experience on the island was the night jungle party. Thank you for your kind appointment. I met generous Thai friends, beer, fruit, talk and laugh. We had a good time at that party, didn't we?
I remember telling you two Chinese folk stories at the jungle party, one was about Wu Song the Hero Subdued the Tiger in the jungle, the other about Monks of the Shaolin Temple Saved Li Shimin the Prince of the Tang Kingdom. I was sorry I didn't tell the story well then because of my poor English. To smooth over my fault, I put a good translation here:
I remember I told you all two Chinese folk stories at that time, one is the story of Wu Song fighting tigers and the other is the story of Shaolin monks saving Tang Wang Li Shimin. At that time, due to the rush of time, I did not speak well. Now I will tell you again:
On his way to visit his brother, Wu Song was at a place calledMount Jingyang. Though a bit drink, he began to climb the mountain. Before long he saw a sign posted on a tree: "Travelers are advised to group together to climb over the mountain since tigers have killed some single travelers of late. Please do not risk your life." Wu Song reasoned that the sign must have been written
I remember you showing me photos of your grandmother, She looks so impressive! Do remember me to her and your other family members. I once owned a kind loving grandmother, but now she has passed away.
I remember you showed me the picture of your grandmother at that time. She was very impressive. Please be sure to convey my greetings to her and your family.
Enclosed are some photos I look of landscapes in Thailand. I hope you can enjoy them.
Here are some photos I took in Thailand. I hope you like them.
Sincerely Yours XXX
Your sincere friend XXX