Thailand is no stranger to me after swimming and diving for too long. Every time Thailand gives me a different feeling. The purpose of this trip is to play with water. This was in April because Amy's writing is not good. I haven't written these all the time. I am not good at writing travel notes, but I feel a little sorry. Duoduo are swimming in Duoduo. I really didn't take many photos. Because this time it is not convenient to play with water, but there are still some travel notes. The next air ticket was booked six months in advance by AirAsia. The direct flight from Hong Kong to Phuket was about 1200RMB per person back and forth. This trip was a super cost-effective visa for 4 people. Taobao picked up the flight ticket. All of them were looking for Ayong. Ayong was really a good person. After updating, I will say that my friends had been to Phuket before and said Ayong was good. Therefore, this time I went to Phuket at 11 o'clock in the evening. These are all simple. Just skip because I really don't know how to write down what's questions. I can write them down casually. I will answer them. I will be happy to answer them. Let's briefly say 1: I recommend Jiangxi Cold Food Market in Phuket Island, buy lobster and crabs from my transvestite brother, and go to your kitchen on the second floor for processing. They can use a little Chinese. Oh, the cost performance is the highest. It is better to get there early.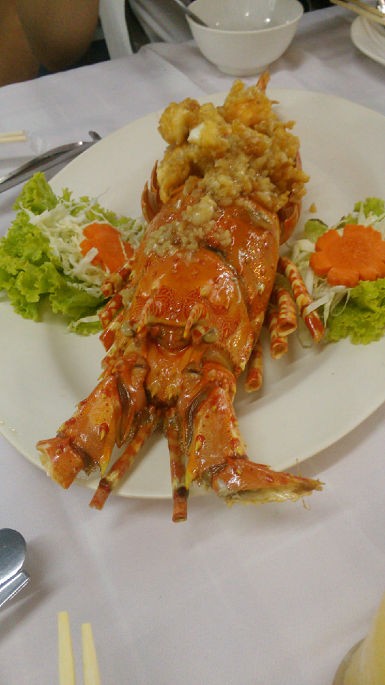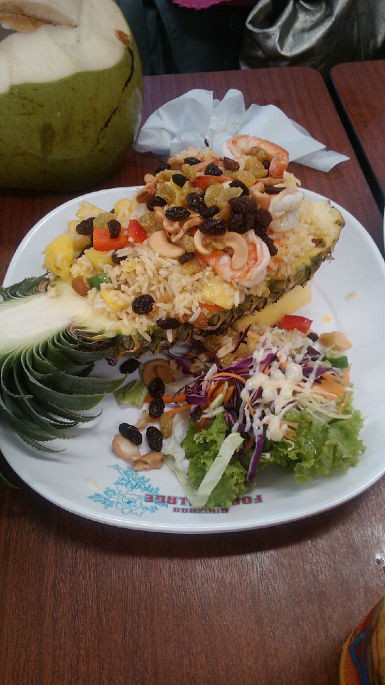 Many of the pictures are too large, so simply put a few personal ones and do not recommend NO.6 and Thank you. Shabushi is generally cost-effective, cheap and full, and different people have different opinions. Jiangxi Leng Night Market is also very wrong. It is placed at the gate of the market. All kinds of snacks still look hygienic. PP Island recommends Tongsai seafood seafood stall and 4season at Tongsai Bay Wharf. Xilai Restaurant tastes more Chinese and quite delicious.
2. As for scenic spots, PP is the most important. Friends who have been to Magic all say that there are meals and performances, but it doesn't mean much. However, if you take children, it will be more suitable for Jiangxi Leng Night Market. SIMON Transvestite Show Weekend Market is a must. Smilan. PP Island. Emperor Island. Each has its own characteristics, but I still like PP Island best. Suitable for vacation and leisure, So I lived in PP Island for 4 days. Smilan was really beautiful and snorkeling was amazing. However, I swam far in one day and got seasick. I almost fell down in order to take this photo. It was really beautiful. When snorkeling, I also saw a big turtle. It was really big. Unfortunately, I was too excited to take a picture. My friend said before that Smilan's water was like jelly. It was the real Emperor Island. Recently, it saved the most time. I think one-day tour is worth it. How do you say it? Each scenic spot has different characteristics? In fact, each island is almost the same. The fish on Emperor Island will be less, but the visibility is really excellent. Before, I heard a friend say that one-day tour on Emperor Island is enough. Because my friend stayed on Emperor Island for one night before, she was so stuffy that she cut her nails in the hotel, so Emperor Island I don't recommend living because it's really quiet… I went snorkeling on Emperor Island in the morning and then walked casually. It's really quiet… It's not suitable for me. I still like the excitement of PP Island, but I think it's quite suitable for lovers. Friends they dived deep in Emperor Island.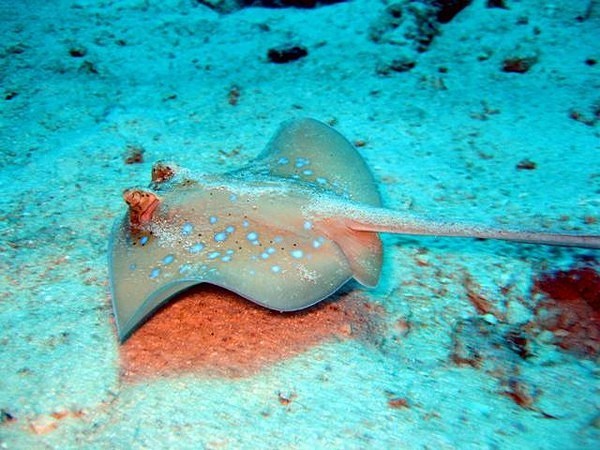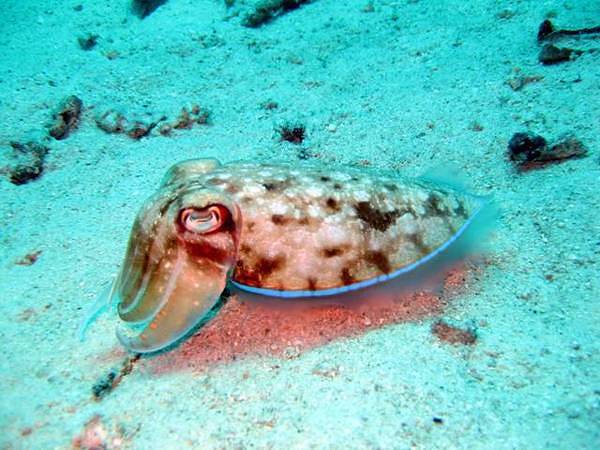 The photos taken are really beautiful, and the water quality is also very beautiful, but my friend said that there were not as many things to see as PP Island's deep dive. Because I was uncomfortable that day, I did not choose to dive deep in Emperor Island.
Briefly introduce Amy's trip to Phuket. Come to Phuket to ride elephants. Emperor show. Transvestite performance. They are all booked by Ayong. Because Taobao is unreliable and very troublesome, I think the walk-on trip should not be all arranged. Before I went to Thailand to enjoy the slow life in Thailand, some friends always recommended him, so I looked for him. I didn't think it was really too good. Travel notes I will slowly write that… Patong Bar is indispensable. In fact, I think it is also necessary to ride an elephant, because I have to feel the feeling of Thailand occasionally when I come to Thailand. However, there are more people who follow the group when I come to Thailand, but I think it is still good to come to Thailand to perform the transvestite. It is worth seeing. In Thailand, the transvestite is the most famous friend who said that the transvestite is Thailand. The symbol of the country, the transvestite, has both beautiful and ugly feelings. The transvestite in the bar street is even more female than the woman… body… friends all said that they wanted to watch the emperor show. The price was very expensive, so they called Ayong. They didn't expect the result to be too cheap. Many people who might follow the group came here to watch it. So… summing up the emperor show, they finally understood that in the island, Duoduo has always said The emperor of the show… ha, ha, ha, ha, ha, ha, ha, ha, ha, ha, ha, ha, ha, ha, ha, ha, ha, ha, ha, ha, ha, ha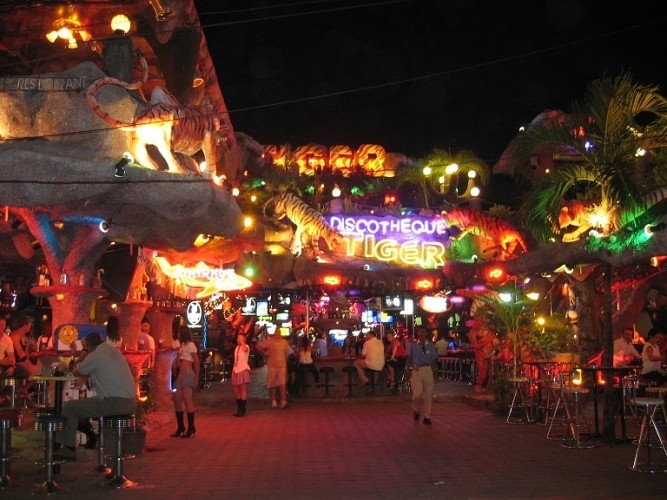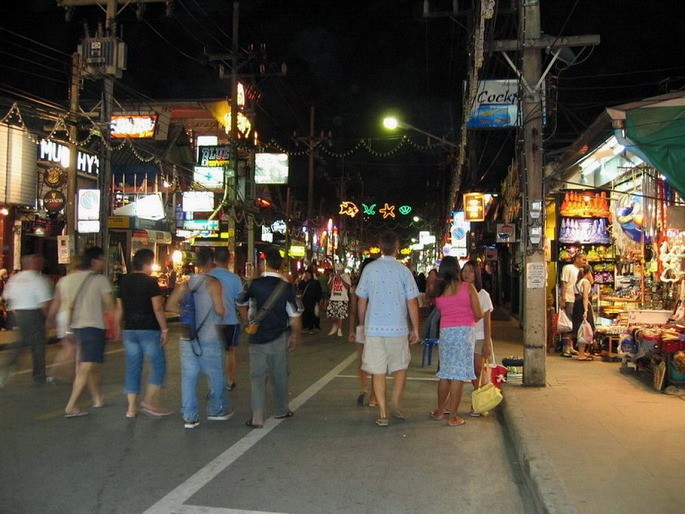 The bar in Bar Street is not like the lowest consumption in China. You can sit there for a long time if you want a bottle of beer. There will also be a transvestite coming to date you. Ha, ha, ha, my friend was kissed by a transvestite beauty… nightlife in Patong is really wonderful! In Phuket, I also went to the fairy peninsula. If the weather was fine, I felt very beautiful, but I went there that day. The weather was not very good. There were many people who took wedding photos there and felt very comfortable there. I rented a motorcycle to swim around the island and also went to the mountain top Buddha. Thailand is a Buddhist country to go to the mountain top Buddha. Thais who are not allowed to wear shorts are very The friendly beach in Patong is not so good… so I sat on the beach with my friends and chatted for a while and left the next day, but it was still very comfortable blowing the sea breeze… it was really wonderful to go through everything in Phuket. Shoppers chose BIG, C I want what to have what fruit, which is very cheap and super sweet. My favorite mango durian is the price of apples in China… It's really cheap. I bought all kinds of snacks with my hand letter… DQ cabbage price really doesn't understand why it is so expensive in China… Finally, my friend also found in Phuket that the name of the place where bird's nest was eaten was forgotten, as if 200 Thai baht and a small bowl forgot to take photos. My friend said that he felt I feel the same as drinking snow ear sweet soup… I feel particularly disappointed when I have been to Guangzhou for morning tea from Phuket.
Because I lived in Phuket for 3 days, I simply wrote down the itinerary in Phuket… all the one-day tours were arranged by Ayong for us… we had 4 people on this itinerary, so everyone agreed. This time I received a lot of help from Ayong… because Amy herself was already Phuket for the second time, I had a hard time writing down this lazy person. Travel notes. The first time I was with a group, I would play less things. And the places I went were more. But I fell in love with Phuket… their kindness was really good! … PP Island-Detailed Travel Notes First of all, of course, the ticket was booked by Ayong… Contact Ayong one day in advance… The round-trip ticket arranged for us… We booked the morning ticket and the bus will pick us up at 7 o'clock. Patong is an hour's drive from the dock. It takes more than two hours from the dock to Tongsai Bay. The boat has just entered Tongsai, and you have been completely attracted by PP's clear sea water and white sand beaches. This is doomed to stop loneliness in the next half hour. Sitting in the bow of the boat, watching the hotels along the PP coast while enjoying the pleasant scenery of the sea, you will feel that your two eyes are out of use, which is exactly the same as the extreme scenery picture imagined in your dream. There are many Chinese who went to PP to live in the line. It is estimated that they all came from reading travel notes. The water beside the dock is very clear. There are also many fish.
其实前几年也来过PP岛.但是因为是跟团的 坐快艇的 虽然也很兴奋但是两次的感觉都不一样这次兴奋多了

.哈哈哈哈哈哈哈这次住的是P.P.Villa酒店大堂门口就是沙滩以及一个休闲式的酒吧,有游泳池,所有的房间都是独立小木屋,床也蛮漂亮,环境和风景都很好。这次来到PP岛已经是中午了大家都说休息一下 今天在PP随便走走感觉早上在PP如果不出海的话 还是挺无聊的 在PP的人一般都是出海….因为我们要住4天呢 所以时间很充足呢吃完午饭在附近拍拍照呢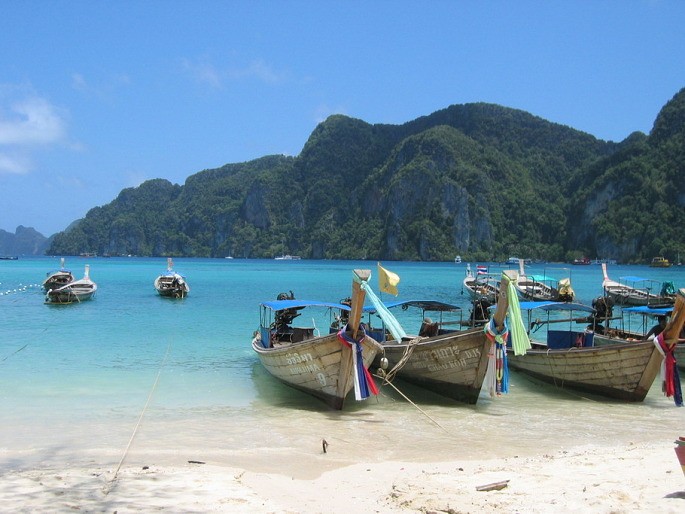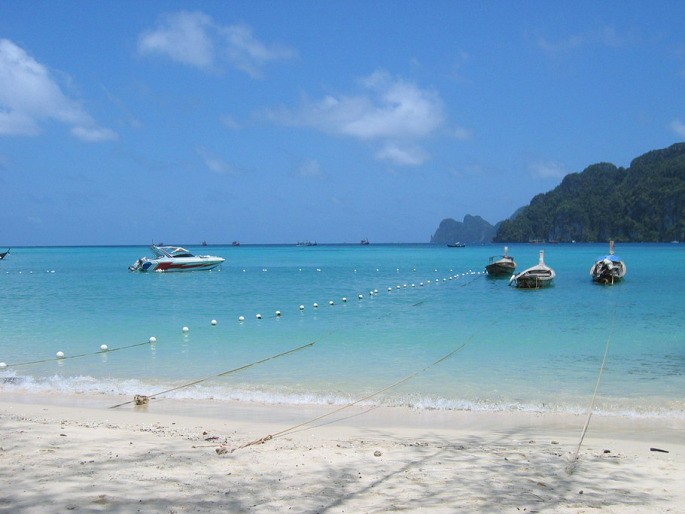 This photo was taken by a friend's SLR. Oh, it definitely didn't add any effect. In fact, it was quite enjoyable to eat in the restaurant in the afternoon and blow the sea breeze. It was really comfortable… I just like this feeling! ! ! The next day we went around the island to find coach Ayong to help us pack a long tail boat… went to lover's beach. Monkey Island. Big PP. Small PP. Mosquito Island. Bamboo Island… One of the big gains of this pp was to get to know a Shanghai couple who chartered the boat with us and spent 5 days and 4 nights together on the island. We boarded a boat together and went out to sea. Personally, I feel Mosquito Island is more suitable for floating, while Bamboo Island is the most beautiful beach on PP's trip. Mosquito Island has almost no sand beaches. The boat is parked about 20 meters away from the island. Wearing life jackets, you can go down to the shallow area. Here, I would like to thank Jie Jie and his wife for providing silicone shoes. At the same time, it is also suggested that shallow friends should be equipped with silicone shoes and skateboards to avoid being scraped by coral. The superficial beauty of Mosquito Island lies in the fact that while you are marching deep into the sea, you will suddenly find deep-sea cliffs and browse the beautiful scenery deeper into the sea. However, the sea area near Bamboo Island is very shallow and has a lot of coral. If you don't wear silicone shoes, it is likely to be riddled with holes. The beach on Bamboo Island is unique and the most beautiful beach I have ever seen. However, my colleague Jie Jie and his wife have been to Sun Island in Maldives, saying that Bamboo Island is only infinitely close to Maldives, and there is a gap in water visibility and fish species. Small sharks and small devil fish can be seen in Maldives. However, pp contains bamboo island and is more likely to see clown fish. Of course, coral, sea cucumber, sea urchin and sea snake are not included in the statistics… at the end of the day, everyone was exhausted… passing bird's nest island recalled the "yin xueer sweet soup" we ate in Phuket… on the third day, we went to PP island with a deep dive… coach he came to PP island today. We chose a deep dive in the open sea, along with Jie Jie and his wife. A Yong is a very good Chinese coach, Communication is also more convenient, very talkative and funny, and I also said a lot of interesting things to us…. If you are interested, please find me for his contact information. It's my first time to dive deep near the small PP. One of my friends can't swim. Fortunately, Ayong thought only Malaysia could see storms. I didn't expect to see small storms in the deep dive of PP. Nemo is a little cute……………………………
This is the second deep dive near Maya Bay. The water seems to be turbid than the place where the first water was launched. It may be that the swimming goggles are not very clean and not very easy to say. However, there are many more creatures than the first dive. There are turtles, Nemo, live corals and sea anemones. They are very beautiful. Ha, ha, ha, ha, dive for about 45 minutes. Corals, sea urchins, water snakes, strange little fish. Sharks. All the turtles come out and the blue starfish is the most beautiful.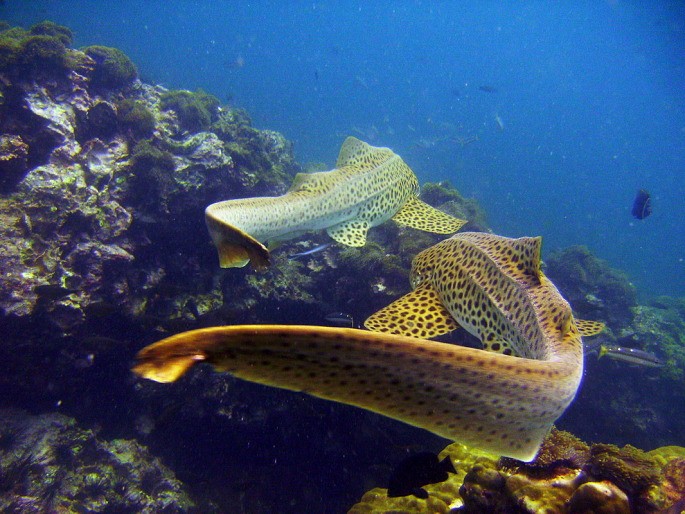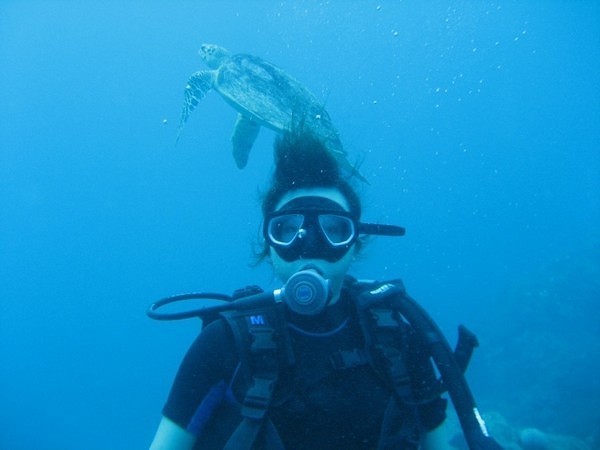 还见到两条鲨鱼好兴奋啊……

阿勇很专业,在水下给我们表演了很多特技,拿掉了蛙镜和氧气瓶,在海底摆了各种POSS,还把尼莫放到蛙镜里面,还在水里给我们吐泡泡,真的好好玩。在海里的东西有好多看看就好了,不要乱碰。海胆特别多……..两潜上来大家特别的累..在船上吃吃水果 看看日落 聊聊天.多写意啊
…….在船上 听洁洁夫妇说PP岛有很导游,骑着自行车到处乱转看到单身女的就问要不要导游什么之类的,洁洁说还亲眼看到一个导游拉到一个欧美的单身女人,看到那个导游都是搂着客人的腰走路的,真恶心。

所以千万不要在岛上找导游,如果实在想出去玩,又怕被宰,就找阿勇之类的中文教练陪同一下…..在此我真的不是在做广告.. 只是想提醒去PP游玩的同学们,深海潜水是PP岛最棒最推荐的活动,而潜水本身是个技术含量很高的运动,也有一定的危险性,并不是随便谁都能来教的,本着对自己对家人负责的态度,别让本来应该很愉快的活动破坏了整个旅游的心情。
After the dive, Jie Jie and his wife went back to the hotel respectively. We made an appointment to go to the restaurant to find Ayong to take photos.. When we got back to the hotel, everyone took a good bath and had a rest, suddenly my friend and I said that we forgot to take our passport and a small amount of money and left them on the boat. Suddenly, it was petrified. We were all worried to death and my good friend was going to cry and then immediately Call Ayong and explain the situation to him. At that time, it was already dark. The boatman should also go home to what. Then Ayong made many phone calls and said many things that he could not understand at all. For almost an hour, Ayong found our passport. But also brought it back to us. Thank him very much… for coming to the restaurant at night. After dinner, I met Jie Jie and his wife again. Ayong saw us and his heart did not return to absolute being. He said that he would take us to watch the bonfire party, the beach bar and drink. PP Island is really lively at night.
I still know a lot of friends this night.. the bar music on the beach is amazing. My best friends and I went dancing. Crazy night… tired… the alarm clock woke up early in the morning on the fourth day. Today we are going to PP viewing platform… the sun is very poisonous… we have to climb mountains without liking sports… there are many cats along the way. We have a cat lover touching all the way. I laughed to death while walking and taking photos… after a long walk, I finally arrived and forgot to say that it seems to cost 50 Thai baht or how much it is. Anyway, it is not expensive… the scenery in front of me is beautiful.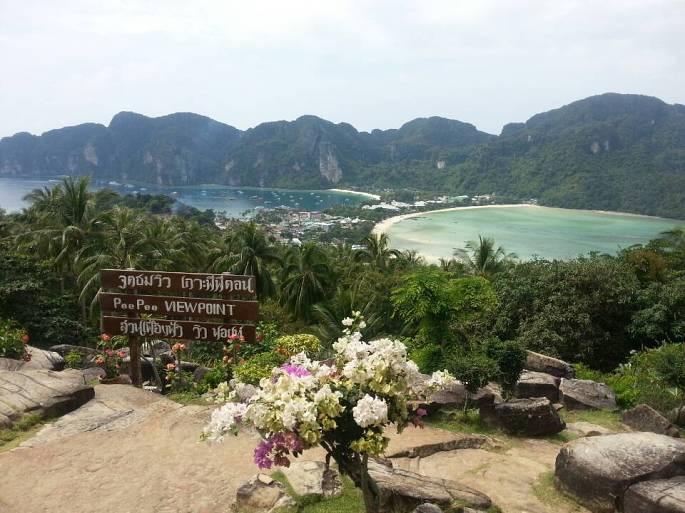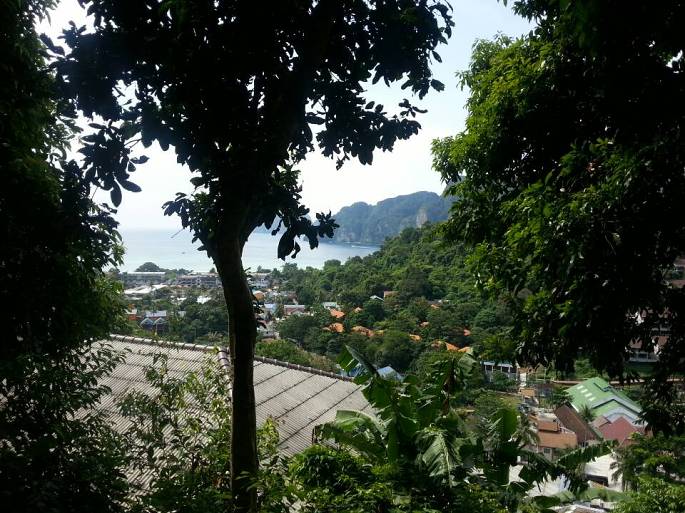 What I saw here was really beautiful. It was really worth the hard work of climbing the mountain… the air was fresh… and it was very comfortable… it was really helpless that the bathroom above had to charge… we sat on it for a long time, chatted and took photos, and came down… we didn't come down until almost 2 o'clock. These days, the trip on PP island was very leisurely. Friends said that we should feel Thailand's slowness. Life… took a nap on PP Island in the afternoon and came out for a walk in the afternoon… it felt so good… it continued to be crazy in the evening… on the fifth day, I took the morning boat back to Phuket and was reluctant to say goodbye to PP, In fact, I don't want to leave. In fact, I want to stay. It is said that on the 7th day of the vacation, I will feel tired and have the idea of going home. In the past, the three European countries felt the strongest when traveling with the group. However, this Phuket PP tour has been fully involved in it. Even for a month, I will be happy. On the return passenger ship. PP Island, I will definitely come again………………..
I reluctantly said goodbye to PP and also said goodbye to Jie Jie and his wife. They flew back to Phuket in the afternoon and flew back to Phuket in the evening… Phi Phi Island returned to Phuket's big ship, Big, big ships, The seats are comfortable, Complimentary cola, drink, fruit, The disadvantage of large ships is that they are slow. We fell asleep together again, For about two hours, Finally arrived at Phuket Island, The Mini Bus, which was ordered for us alone, has also been waiting. After about 40 minutes of opening, we arrived at the quiet Laguna Hotel area. As soon as we opened the door of the room, we couldn't help exclaiming that the room was too comfortable. We entered a large restaurant, close to a kitchen with complete kitchen utensils, large and small dishes, large and small bowls, forks, spoons, chopsticks, knives, glasses, teacups, beer cups, frying pans and steamers. Refrigerator, stove, microwave oven, oven, chopping board, even detergent and dishwashing cloth are all ready ~ ~ In other words, we are going to the hotel kitchen and the wool elephant! ~ Ha ha, look at the room again, Wow ~ ~ satisfied, I'm so satisfied, Under the dining room is a large sunken living room, The sofa can be pulled apart as a bed, The view outside the balcony is also first-class. Although it is not a sea view, But the golf course and the scenery of Xiehu Lake are also very good. Two rooms, There are separate bathrooms, closets, televisions, On the last day, I booked a suite for a nap. After taking a nap, I went to kill pheasant SPA together. I took my time and leisurely. Phuket was really awesome. One of the major programs in this hotel was cooking. Although the hotel has prepared a full set of kitchen utensils and tableware, But the ingredients are not dripping, Need the hotel's free car to the supermarket at the gate of the hotel area to buy, This supermarket is not big, Not everything, But it's okay to fix our dinner, Bought a small bag of rice, Dongyingong decoction seasoning, Chicken sausage, instant noodles, Vegetables, fruits, Drinking water, snacks, Although the prices are small and expensive, It took about 3,000 pigs, But there's no way out, It was too late to go to Yichu Lotus to purchase further away. They said they would enjoy the last day… after dinner, all kinds of nightlife came again. This is the ugliest "beautiful woman" we have ever seen… after madness, everyone is tired… the last period of good night… it's really hard to bid farewell to such a beautiful Phuket, Loathe to give up Jie Jie couple loathe to give up PP loathe to give up Ayong… all kinds of loathe to give up. It takes about 40 minutes to drive from the hotel to the airport, This is also one of the reasons why we put Laguna on the last stop of our trip to Phuket. We don't have to get up very early. The 1: 30 plane can leave at 10: 30… I love Phuket, do you hear me? I will definitely come again. Wait for my air ticket. Phuket has been waiting for me in April 15 of AirAsia Airlines.