Before coming to Chiang Mai, I saw other people's strategies on the Internet saying that Chiang Mai's 1,000-person hot pot was good and worth a try. Therefore, during the trip, I wanted to arrange a night to see the 1,000-person hot pot. It happened that today coincided with Saturday, which happened to be the weekly Saturday night market. After weighing up the opportunity to go to the Saturday night market, I chose to taste the 1,000-person hot pot, thinking that the Sunday weekend night market must not be missed.
We found the owner of the travel agency where we booked tomorrow's trip and asked her to help us write the address of the hotpot for thousands of people in Thai. We took the small note she wrote to us and found a doodle car that took 70B to send us to this place, which is in the northern suburb of Chiang Mai City, some distance from the city center. When we arrived, we saw several hotpot restaurants of the same size next to a long street. The driver of the doodle car who pulled us here didn't come here very much, and it was not clear which one was better, but he was very enthusiastic to help us ask the local people and took us to the hotpot restaurant.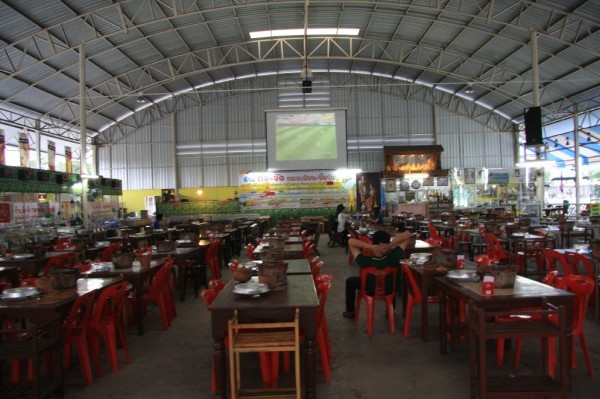 When we went, it was still early. Only one table of guests had just arrived on the eldest brother's field. The boss leaned against his chair and looked at the TV on the big screen on the wall.
The sign reads 128B for each person. Most of the 1,000-person hotpot restaurant in the suburbs is eaten by local people. There are not many foreign tourists. There is only one waiter here who can speak simple English. This is not very convenient, but it is nothing. Anyway, the buffet does not need to order other dishes. Everything except beer is free.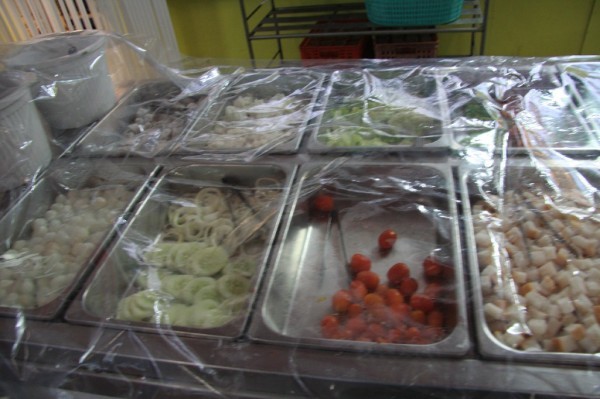 We didn't have dinner early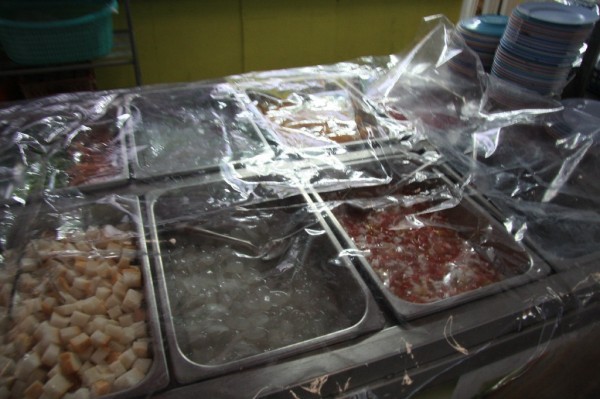 There are many varieties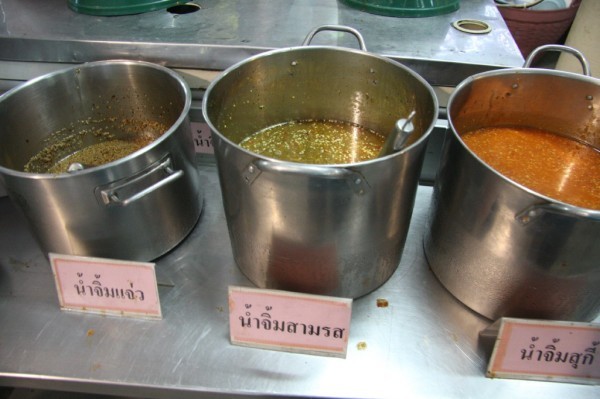 Similar to our sauce, there are three different ingredients, one of which I can't stand, and the other two are not as delicious as our traditional sesame sauce, ha ha. Can't do as the Romans do, can only make do.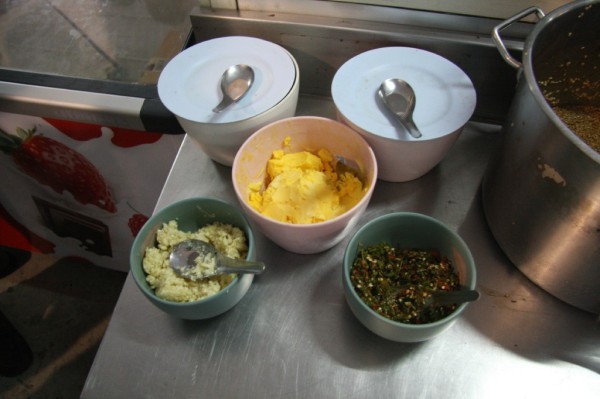 Ingredients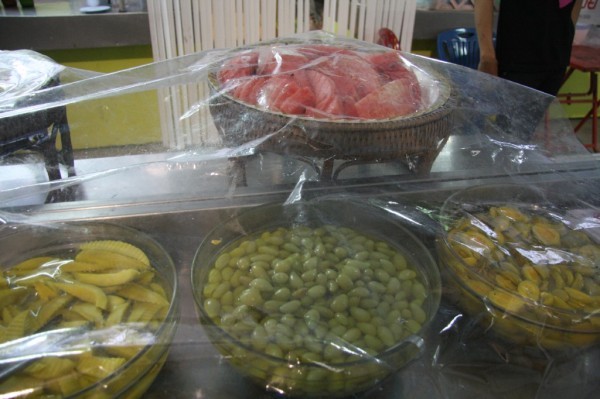 It's all ready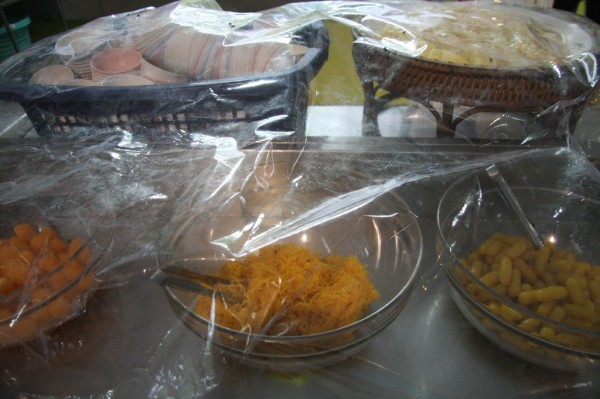 The meal is about to open.
This is placed on every table. It can be baked and rinsed.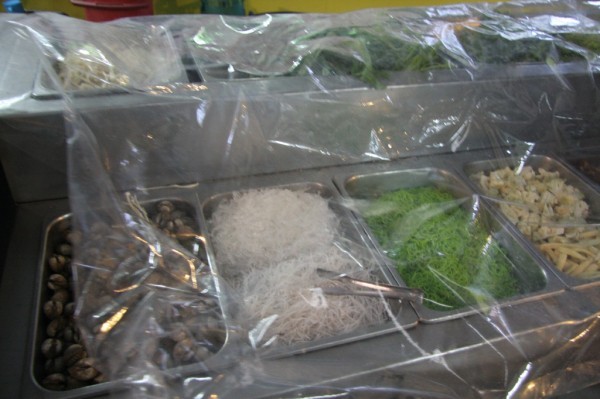 All kinds of vegetables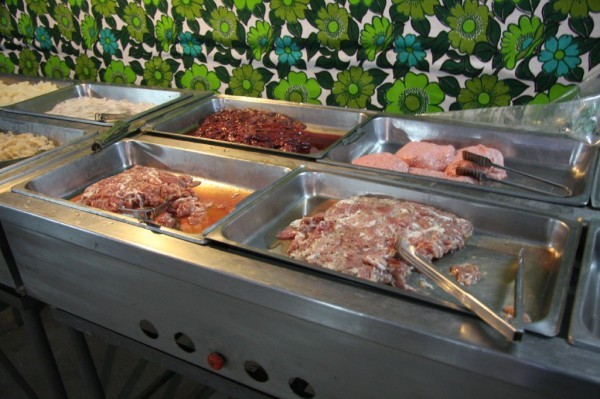 All kinds of meat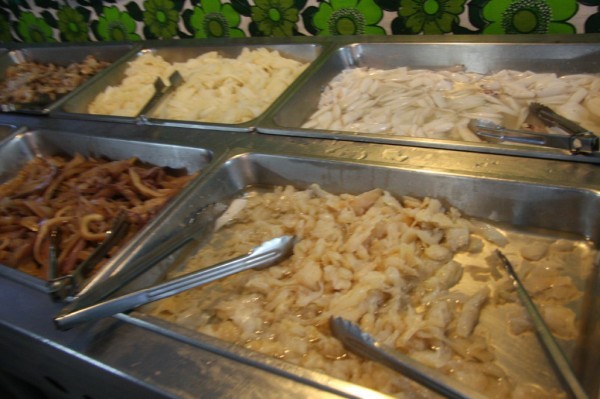 Self-service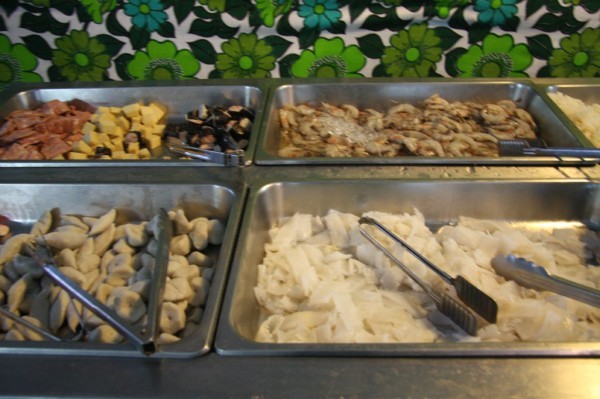 Come back after eating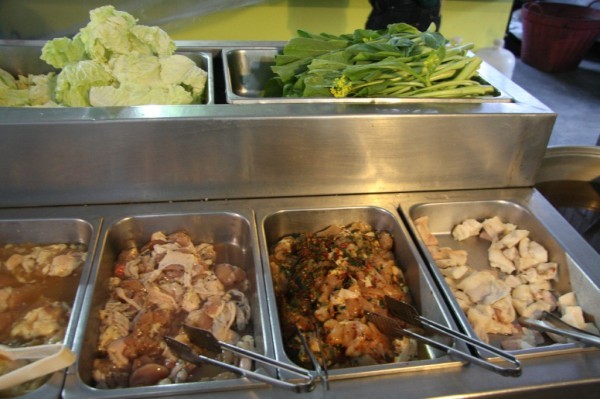 Don't take more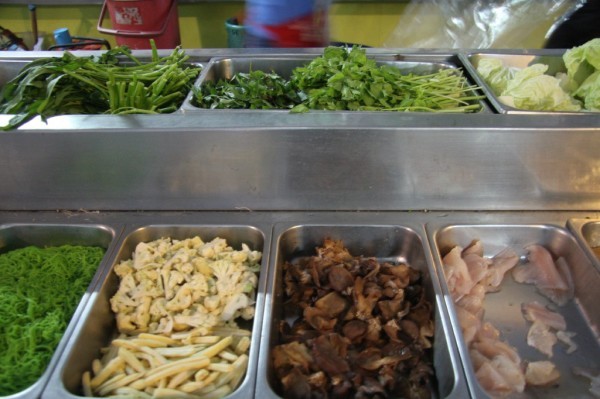 Adequate supply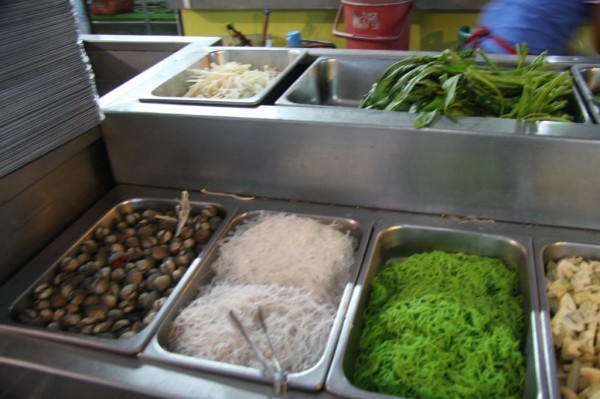 And seafood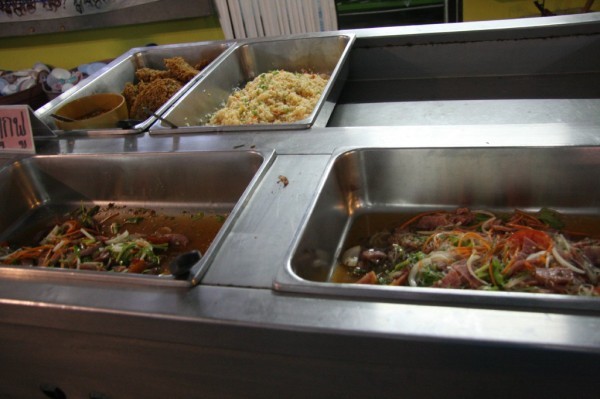 Several cold dishes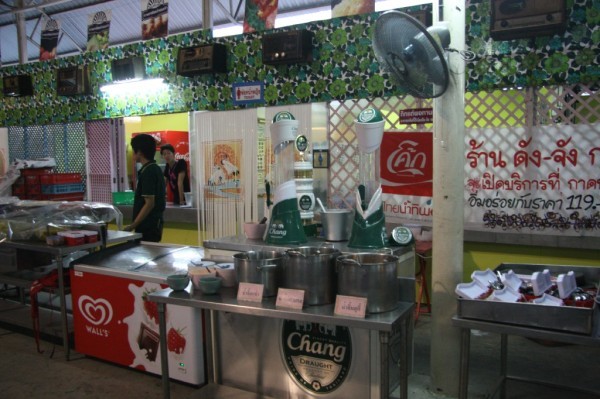 Mineral water and fruit juice are free, beer is not free.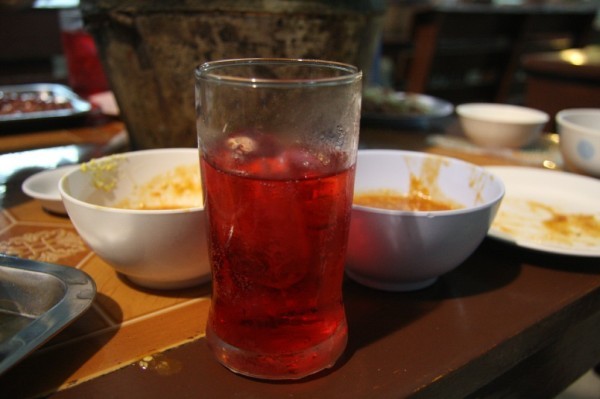 Free juice, it tastes good.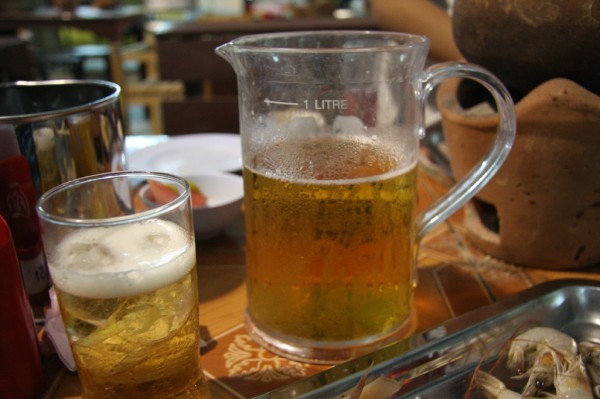 Beer is more expensive than rice. How about a large cup of 150B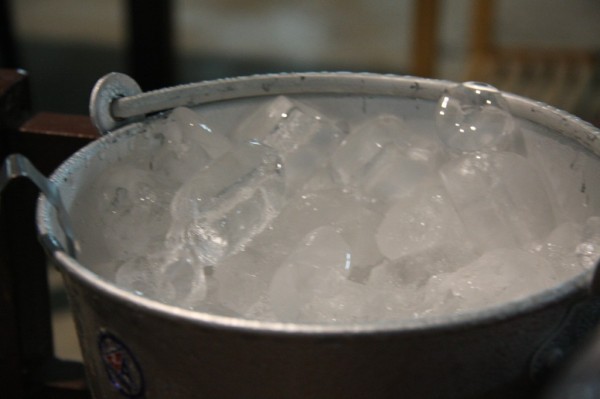 Send a basin of ice to each table.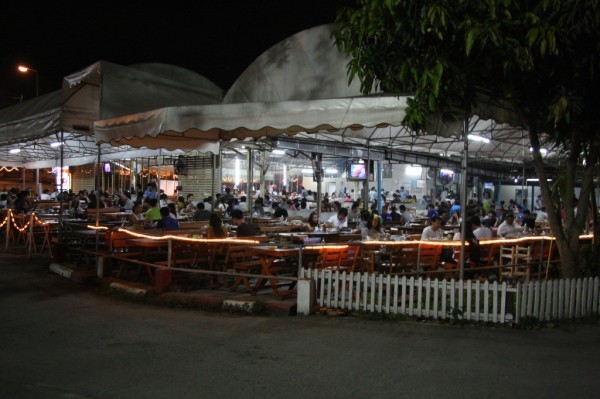 The lively hot pot for thousands of people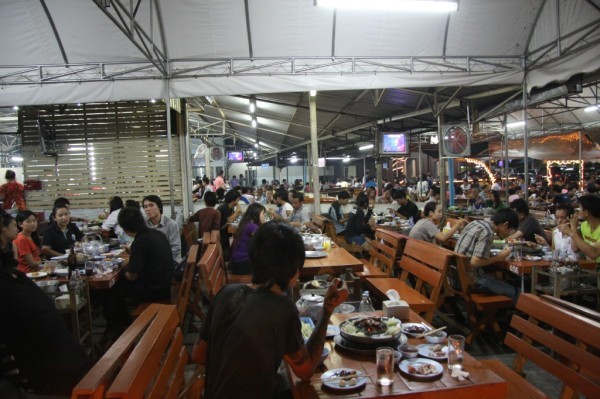 The lively hot pot for thousands of people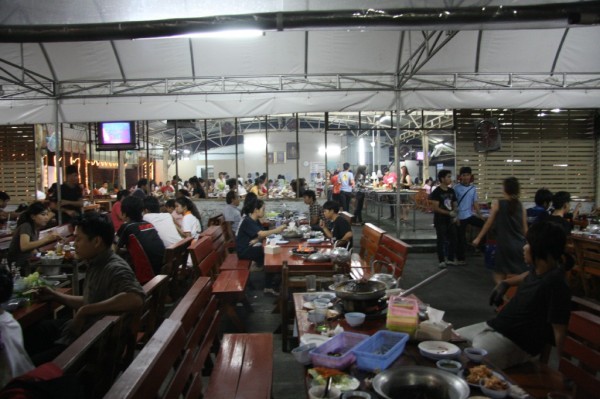 The lively hot pot for thousands of people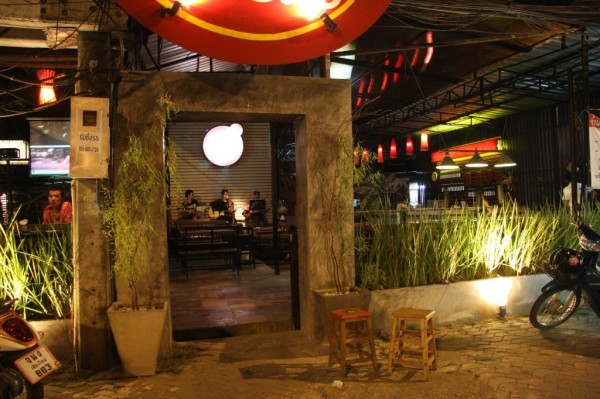 After eating hot pot, I can't find a taxi and stroll in the streets.