The Complete Article of Thai Love
An accident other than an accident, only three months later I hurried to Thailand. A friend made fun of me on WeChat that I took Thailand as my back garden. The back garden did not dare. If you can please let it be my lover, because I really love Thailand!
Sometimes when I am in bed, I will see some fragments of Thailand in my mind, like movies and memories, and sometimes when I walk somewhere in Thailand, I will confuse whether I have seen images here or where, like real and dreamy.
This is a country of faith. To me, it is a country of magical significance. It is touched or lost, happy or sad. It has also been at a loss in Thailand. In detail, why do I have so deep feelings for Thailand alone in the entire Southeast Asian countries, why do I go to Thailand again and again, and why do I never seem to eat enough Thai street snacks or drink enough Mangoshake on the juice beach? Why do you always leave some memories that cannot be erased when you go to Thailand?
Smile, kindness, peace and willingness to help others are the good impression left to me by Thais.
Hot, sweet and sour, cool and memorable. This is the enjoyment that Thai cuisine gives me on the tip of my tongue.
The beautiful southern beaches, the dazzling array of Bangkok colors and the fresh and unique artistic flavor of northern Thailand are the diversified tourism resources in Thailand that make people forget to return, or the sincere and gentle heart of the Thai people that touched me! If these are not tempting enough for you, then with perfect tourism services, rich tourism information and frugal expenses, Thailand is enough to become your first choice for self-help outbound tours. For small partners who are afraid of not having enough English, self-help tours to Thailand can actually be so easy.
At the end of August 2004, I went backpacking to Thailand for the first time. Nine years have passed and I still remember it vividly, just like yesterday.
That year in Thailand, I was robbed of my big wallet for the first time (basically the only time) during my trip, which almost stopped my backpack journey. However, to this day, I still lament that there was a good way to steal it in Thailand.
That year I almost stayed in Phuket Island to be a Chinese teacher, and finally I was really embarrassed to miss the children in Thailand with my substandard Putonghua.
That year's Thailand kept me thinking about the hostess on Phuket Island and her lovely children.
In May 2005, I wandered to northern Thailand again. Along Chiang Mai and Chiang Rai, I explored the possibility of returning to China from northern Thailand. In order to explore this route, I abandoned my air ticket to Bangkok to fly to China, which was enough luxury and waste for a backpacker. Finally, I was allowed to board a cargo ship in Chiang Rai and arrived in Guanlei, Yunnan, China, from the Golden Triangle for three days and two nights.
That year I fell in love with Mangorice; in Chiang Mai.
In Chiang Mai that year, I knew how many debts foreign tourists left behind in Chiang Mai.
That year I saw that there were many Thai people in northern Thailand who were still very poor but so kind.
That year, I ate at random at the end of the street in Chiang Mai, but I ate the pork mixed rice that I have never forgotten.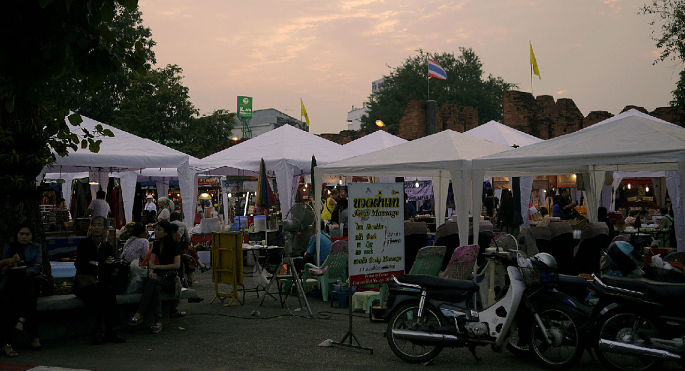 Then another year I took my parents to Thailand again, because I thought it was a very suitable destination to take my parents abroad.
That year I fell in love with Tao Island, and so far I think Tao Island is the most beautiful of the many islands I have been to. There, I sat on the rocks on the beach and looked at the sea without knowing the color. With the waves, I felt sad and thought of people in the distance. The sea inconceivably conveyed my sudden thoughts.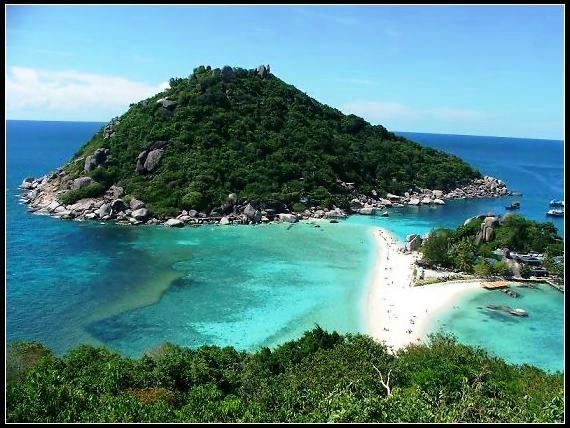 In August 2013, for the first time, I took my APPLE chick on a self-help trip abroad alone. I wanted to go to Phuket to find my former hostess's family. I wonder if they were all right during the tsunami that year! This time it is still in Phuket, still in that small town, still touching.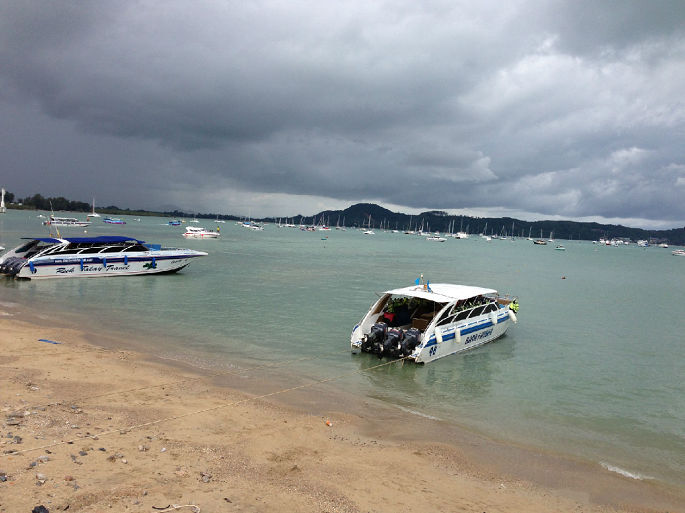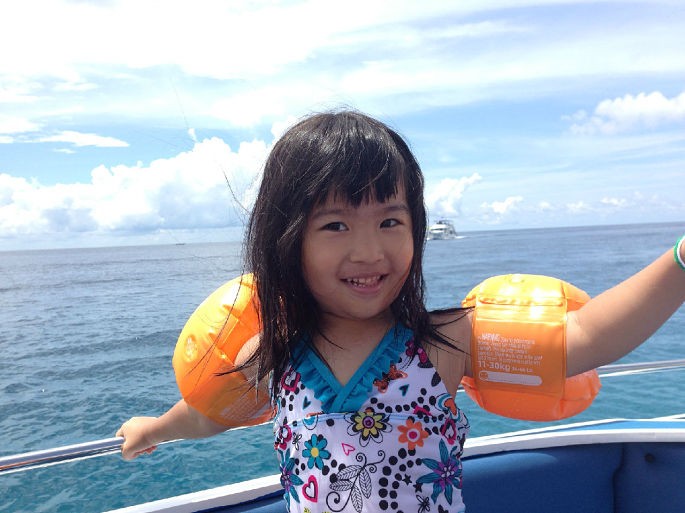 In December 2013, because of YODODO, I once again set foot on northern Thailand, because I always wanted to visit Chiang Mai again and think about Mangorice there. So I had a very Thai trip to Thailand. Over the years, Thailand has also developed and changed. The economy of many Thais has improved, prices have risen, many roads have changed, but cars have become more blocked, roads have become more crowded, there are more Chinese, and there are more Thais who can speak Chinese. However, no matter these changes, what remains unchanged is that I can still be moved. The deacon of the airport, the police officer, my motorcycle driver in Pai County, and the son of Captain Jake, I am once again moved by their simplicity and kindness. Even if it rains heavily and drizzly all the way, my heart is warm in Yangyang. This trip to Thailand has proved that as long as society develops and changes again, as long as there is faith, the heart is still warm.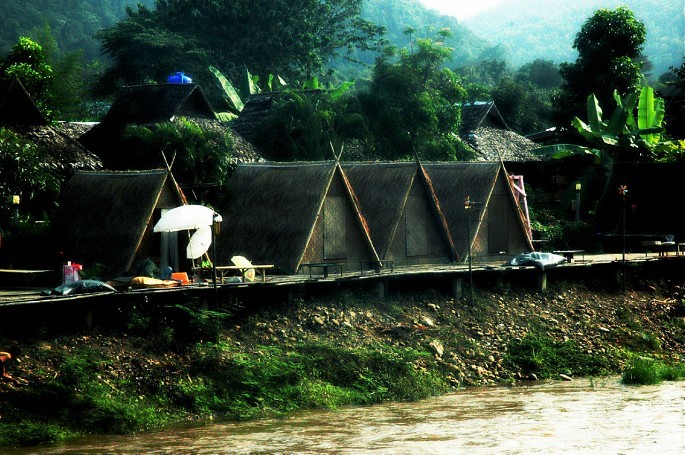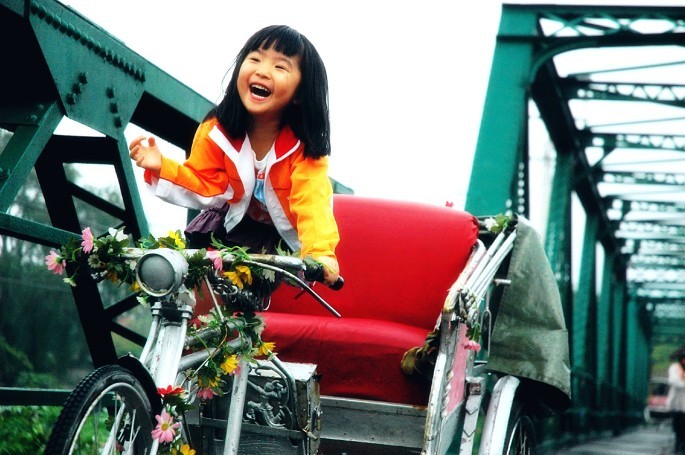 Talking about the traffic in Thailand, it still extends in all directions. Many backpackers take Thailand as the starting point or end point of backpacking. I think it is nothing more than Thailand has many links to international routes. Thailand also has a visa-free policy for many old Western countries. Even if it is not visa-free, the visa policy is easy to get. I look forward to the early implementation of Thailand's visa-free policy towards China.
In addition, Thailand's tourism services are really in place. Basically, you can find services on Bangkok's Kaoshan Road, and the fees are often not high.
Aircraft:
At present, many domestic airlines have direct flights or transfer flights to Bangkok, and Thai Airways also has promotional activities from time to time. As long as you are willing, you can always buy satisfactory tickets. For me, most of my trips are used to booking AirAsia. This red bird not only awakens people's eyes and ears, but also saves me a lot of flight expenses and flies more.
Guangzhou, Shenzhen and Wuhan all have direct flights to Bangkok, Macao can fly directly to Chiang Mai, and the latest news is that Hangzhou can also fly directly to Chiang Mai from February next year. Wait for the special ticket.
Www.airasia.com
Tips on AirAsia:
1. Reservation: As long as the name and date of birth can be booked, You can book an air ticket before issuing a passport. In fact, you can book it as long as you have a name. The date of birth can be modified after the reservation is successful. It is very important that the pinyin of the name must be correct. This cannot be modified. If you are wrong, you should be prepared to sacrifice this ticket. Therefore, students who help others book tickets should pay special attention.
2. When booking, except for randomly arranging a seat, all other services require money, such as seat selection, such as insurance, such as luggage check-in, such as food on board, even water, even blankets and cushions. In short, you can have everything, but you need to pay extra for everything.
3. AirAsia's refund * *: AirAsia has not said that it has refunded the ticket. It can change it, provided that the departure time is 48 hours ahead of schedule, and the change handling fee of 1,000 plants is equivalent to RMB 200. In addition, if the revised time fare is higher than what you bought, you will have to pay the difference. Therefore, in general, except for international routes, the average person can buy another ticket without changing the ticket order.
4. As for luggage, 7kg of free hand luggage is allowed. There are size regulations for hand luggage, and the length and width are basically 56*35. In addition, a 40-litre bag behind your back, a small backpack in front or a small bag in your hand are basically allowed. Beyond this standard, you'd better buy luggage check-in service. It is cheaper to buy online than on-site. There are detailed descriptions on the specific website.
5. If you have any questions, you can also call or click Asiaask on AirAsia. However, it will take a long time to wait, but you will wait.
6. On the punctuality of AirAsia: The early AirAsia was famous for its delays, and sometimes it was outrageous. However, according to experience, it has rarely been delayed in the past two years, and it is basically within half an hour at most, and usually it can arrive at its destination on time. In spite of this, if it is an international route connecting flights with AirAsia, it is better to reserve more time. After all, you have nothing to do with the current delay of any airline.
7. After booking tickets, please read the instructions for booking tickets in detail. Pay special attention to the fact that there is also a fee for registering at the Asian Airlines counter in some terminals, but you can print the boarding pass at the airport after CHECKIN on the Internet in advance. Some terminals have self-service boarding pass machines, which can be seen with a little attention.
Land: Thailand has land borders with Cambodia, Malaysia and Laos, so many backpackers take four countries in Southeast Asia as a travel route.
Similarly, land transit is also very simple, much easier than you think. From Angkor Wat in Cambodia, you can buy tickets to Bangkok or the Bangkok border. You can't make any mistakes as long as you follow the people in the same car. It is still very easy and easy. It takes a little time, but the cost is cheap and it is also an experience. What's more, people who can walk like this basically do not lack time.
Shipping: There is a ship connection from Qingkong in northern Thailand to Laos. In addition, it is easy to reach Penang in Malaysia from the south of Thailand, but you must have a Malay visa and you can also handle it in Bangkok, because Malaysia has already cancelled the policy of issuing visas to Chinese at the waterway border. This is a report I have experienced.
In addition, it is also possible to reach Yunnan in China by boat along the Mekong River from the north. In the past, there were fast passenger ships, but the shipping schedule was less and the price was relatively high. However, if there were any changes in the near future, students who need to go should check carefully again. Another method is to find a cargo ship that can reach Guanlei in Yunnan in 3 days and 2 nights. However, this is completely of backpack experience level and is generally not recommended.
Domestic Transport in Thailand:
If it is not for experience, if there is a promotion price, you can choose to fly wherever AirAsia flies. After all, it is still time-saving and labor-saving. In addition to AirAsia, Thailand also has bird flights Nokiaair and Smilethai to choose from. Usually, the promotion price is not expensive, and the promotion of these airlines is very common. In addition, AirAsia now also provides many islands in Thailand with flights. It is very convenient to connect ships and fix them at one price.
Long-distance bus: Thailand's transportation is very humane in some ways. Usually there are many different companies operating in Thailand, For example, Bangkok has different companies providing passenger services to Chiang Mai, Phuket Island, Chiang Rai, etc. Perhaps because of competition, Thailand's long-distance buses are much more comfortable than China's, and the service on the road is also good. Usually you can still sleep a few nights on the bus, which basically does not affect your travel the next day. There are many agencies on Kaoshan Road, You can book a long-distance overnight bus to the north or south anywhere. The price is also very attractive, usually about 500 plants. However, I personally don't suggest that everyone book that kind of private bus on Kaoshan Road, because the first time my Thai wallet was stolen was on the bus from Bangkok to Phuket Island, which was booked on Kaoshan Road. Later, according to reports, there were many such incidents. Therefore, if you are not a particularly cautious person, I still suggest to go to the long-distance station and choose a reliable bus company's bus, which is more comfortable, safer and better in service than the bus on Kaoshan Road, although the price may be two-thirds higher.
On this trip to northern Thailand, I specially experienced the bus from XiaChiang Rai to Bangkok, Sanbartour. Personally, I think it is also very good, although NCA Bus Company is highly respected in China.
It should be noted that many companies can book tickets by phone in advance, such as NCA. You can ask the hotel staff to help you make reservations because only Thai is spoken on the phone, and then you can go to 7-11 to pick up the tickets, but only one day in advance.
Trains: This year I experienced Thailand's long-distance trains for the first time. In the past, Thai trains have never been tried because of their famous slow speed. This time I happened to take a long-distance train from Bangkok to Chiang Mai. Facts have proved that if you don't care so much about the delay of 1-2 hours, the train is also worth trying, especially if you have several friends together, you can chat face to face on the train, or practice spoken English with foreigners sitting apart to exchange experiences, and the train berths are still very clean and comfortable.
Short distance: There are many 1, 2 and 3-day tours on Bangkok's Kaoshan Road, which are very worth choosing. They are time-saving and worry-free, inexpensive, and have good credit. There will be basically no black-hearted groups similar to those in China. The consumption items are clearly written, and the final results are basically the same, so there are few disputes.
How many days is it more appropriate to go to Thailand?
This question cannot be answered. I have met many backpackers from Australia, Europe and America on the way. They can often stay in Thailand for several months or even years. I have met several girls from Europe and the United States. They even learn good Thai, rent a house and buy vegetables in the vegetable market like Thai locals. In addition to envy, I can only according to the truth with Chinese characteristics, and I am quite satisfied to be able to go for ten days and a half months at a time.
Of course, there are many small partners like me who cannot expect to stay in Thailand for a long time. Maybe you only have half a month's vacation, maybe only 10 days, maybe only 5 days, so although the time is short, Thailand can still choose.
According to the recommendations I have been to and have left a deep impression on my mind, I would like to recommend them to you:
Bangkok: This is a place that any small partner who goes to Thailand should not miss.
Reason 1: The city with the richest variety of food in Thailand, From all kinds of street snacks on Kaoshan Road to super-five-star luxury dinners, from traditional Thai food in the north to island tastes in the south, as long as some Thai food can be found in Bangkok, but many people will especially listen to the recommendation to eat in such and such restaurants. In fact, many small shops in Bangkok taste very good.
Second, Bangkok was the city with the largest number of Buddhist temples in the world. This faith-based country can be seen everywhere in Bangkok with Buddha statues. If you pay a little attention on the overpass, you will see the Thai people facing the luggage of the Buddha statues at a distance. This shows the faith from the bottom of your heart. Bangkok has more than 400 Buddhist temples from the Grand Palace to the Jade Buddha Temple to the Sleeping Buddha Temple, the Golden Buddha Temple. Pick a few and worship them slowly.
Reason 3: The city in Thailand that can best satisfy your shopping desire is full of goods from weekend markets to Bangkok's top ten night markets, from various shopping squares in Gaodashang to small shops on the street. From special souvenirs with full local characteristics to international luxury brands, everything is available. This city with a population of 7 million running through the Chao Phraya River is definitely worth leaving more time to savor slowly.
Reason 4: Bangkok's transportation also extends in all directions.
Taxi: Bangkok has two kinds of taxis, one with a watch and the other without a watch. The starting price of 35 taxis with a watch is relatively cheap. However, I personally prefer light rail, because Bangkok is also a famous big blocking city, and many sections will test your patience very much.
Elevated Light Rail BTS: Bangkok has two light rail lines with prices ranging from 10 to 45 plants. The price is higher than that of domestic subways, but the victory is really convenient and fast, which can save you a lot of time to travel. In addition, the light rail lines pass through major shopping centers and entertainment places. This is the city traffic I choose most often. The operation time is 6: 00 a.m. to 12: 00 p.m.
Metro MRT: Bangkok Metro has only one line from Mochit in the north of Jingbei to Peng Railway Station in South China. The operation time and price are similar to BTS.
Tuktuk: Southeast Asian vehicles are more suitable for short distances, but drivers of doodle cars usually offer higher prices and must make counter-offers. I personally don't like bargaining, so I seldom take advantage of it during my trip to Thailand.
Motorcycle: This is actually quite easy to use, and the price is not high. It is suitable for those fragmentary places or people who are in a hurry. The price is affordable, but the only problem is that many motorcycle drivers do not know English, so it is relatively difficult.
Water bus: Thailand's reputation as a water Venice is inseparable from this means of transportation, so it should take it at least once when you get to Bangkok. The fare is quite cheap, and you can also enjoy the scenery on both sides of the lower Chao Phraya River. It is recommended first class.
Public bus: The bus in Bangkok is actually very developed, Moreover, it is very cheap, but most of them do not have English, and most conductor do not know English, so they can try it occasionally when they know their own station, but leave it more to the bus experts, otherwise you will take the wrong station if you are not careful. It is better to let the conductor remind you of the station where you want to get off after getting on the bus, and the warm and kind Thais will be happy to remind you.
Big city
Ampawa Aquatic Market
Tao Dao
North Thailand (Chiang Mai-Pai-Chiang Rai)
Phuket Island (PP Island, Emperor Island)