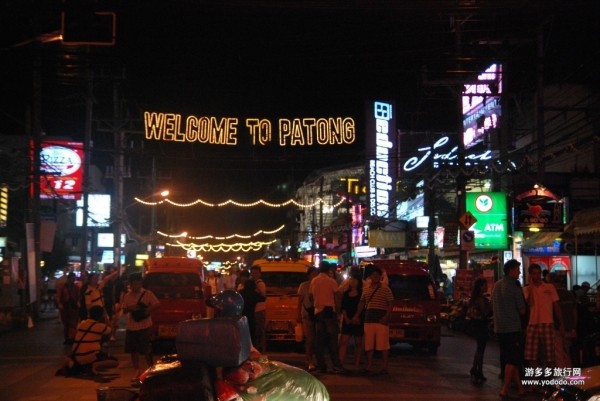 I remember there was a phrase describing New York as the city that never sleeps. Believe that the "city that never sleeps" this title to Patong( phuket ), there will not be any objection. Back in the second world war, phuket was an ordinary fishing port town; Today, she attracts countless tourists from all over the world to worship her every day. Night, she suddenly change, put on colorful dance clothes, incarnate as a deep understanding of the world, mature sexy wild **. Tonight, we go into her heart and embrace her night charm — Patong night market, located in the west of phuket, is the busiest night life gathering place in phuket.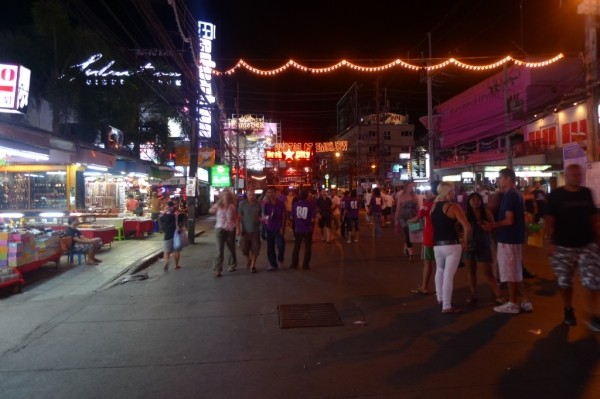 Here, whether it is a large shopping mall, 5 star restaurant, small vendors, CLUB… All available, let the tourists high night over ~ large shopping mall, shopping mall not only all kinds of famous products, but also quite atmosphere of restaurants, very suitable for shopping tired tourists!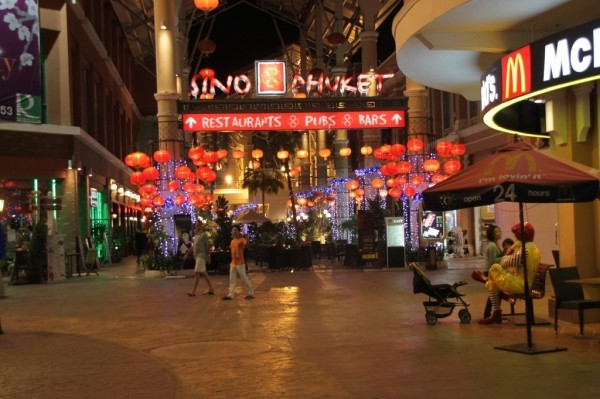 If you don't want to eat in these restaurants, you can choose the food stalls. Seafood is the brand name.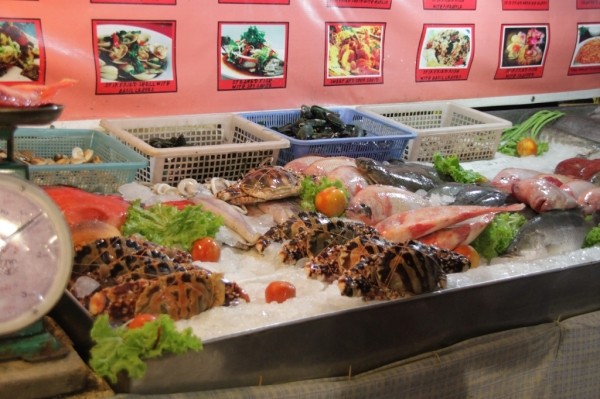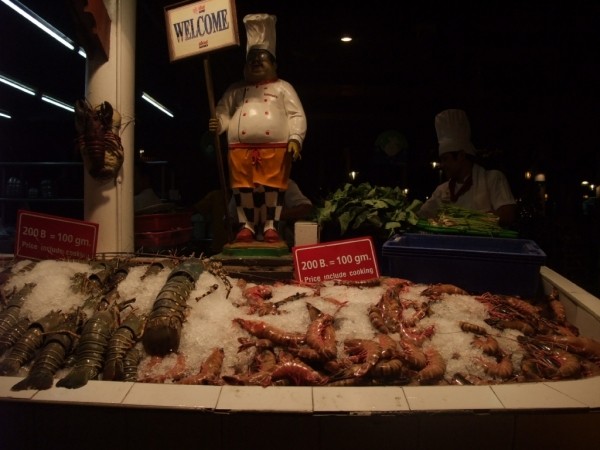 Tired of seafood, go to the night market vendors, eat authentic snacks.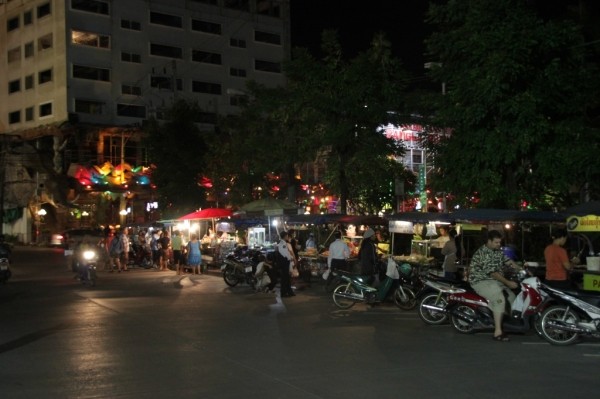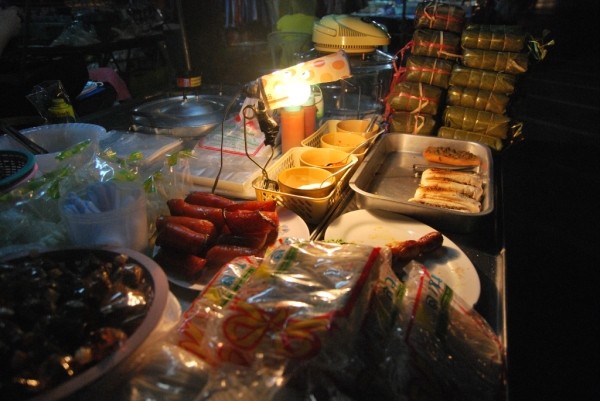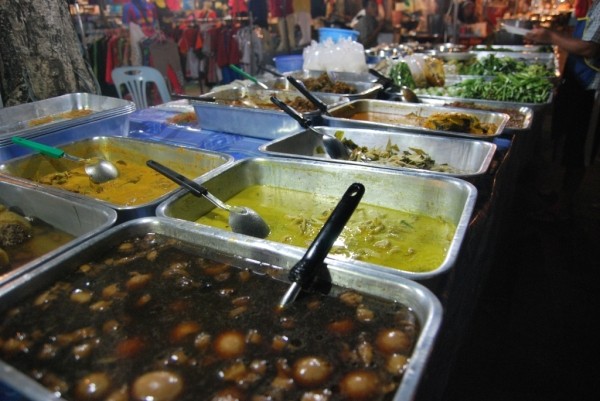 When you are full, you can go to the beach under the stars, go to the night market for Shopping, go to the CLUB.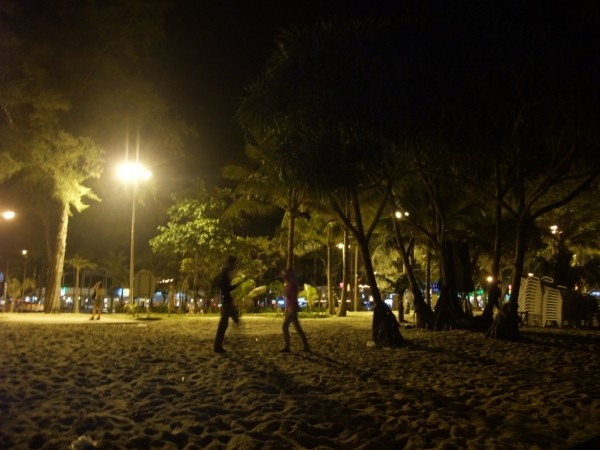 At the Patong night market, everything you want is on sale, whether it's salons, bags, clothes, accessories… Wait, you can buy any souvenir!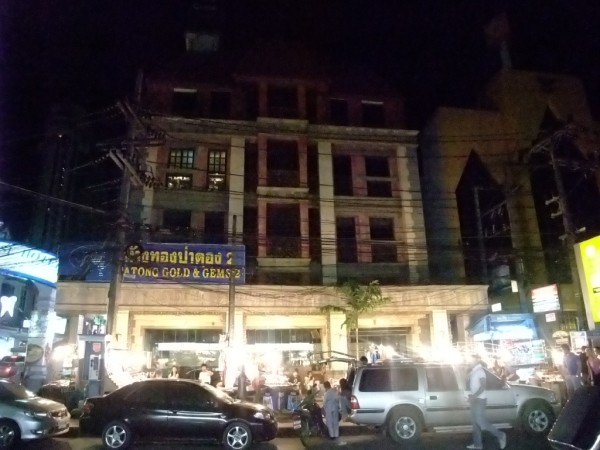 While we were wandering in the night market, we suddenly found a vendor, bags of dim sum sold not ordinary Thai snacks, turned out to be the terror of worms, a total of six flavors, including: grasshopper, insect pupa… There are all kinds of bugs, just fat and thick meat, 20 baht for a small bag of each flavor, or 40 baht if you want a "bug mix", about 50 meters from the entrance to Patong night market. Be bold enough you, might as well also come to try personally next time! In a bar, tiger bar's singers sing and sway on the stage, while visitors sit and order drinks or meals to enjoy the experience.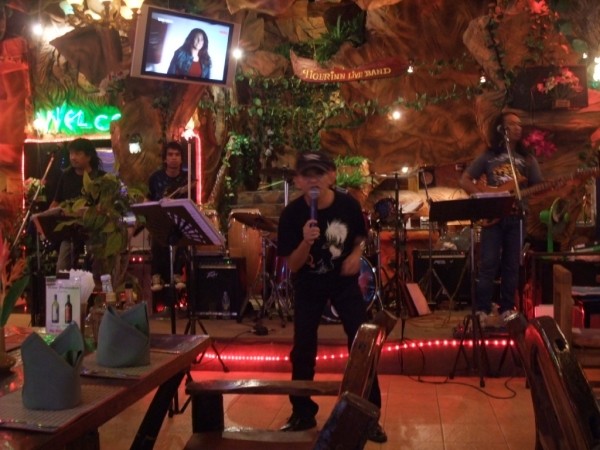 zebra bar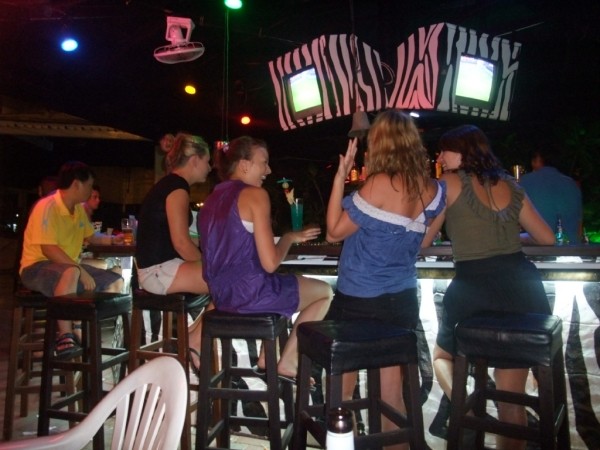 Good luck, more than satisfied with food, eyes are also blessed oh good a group of beauty ~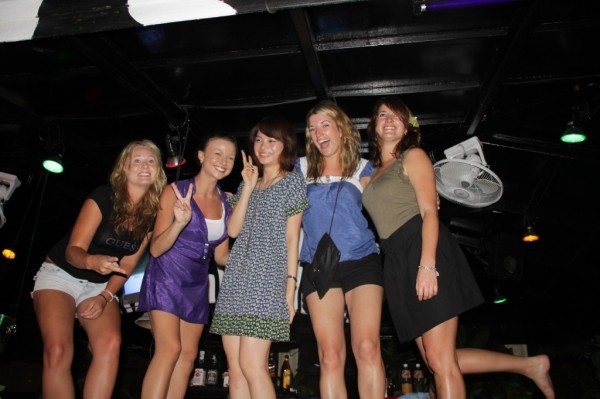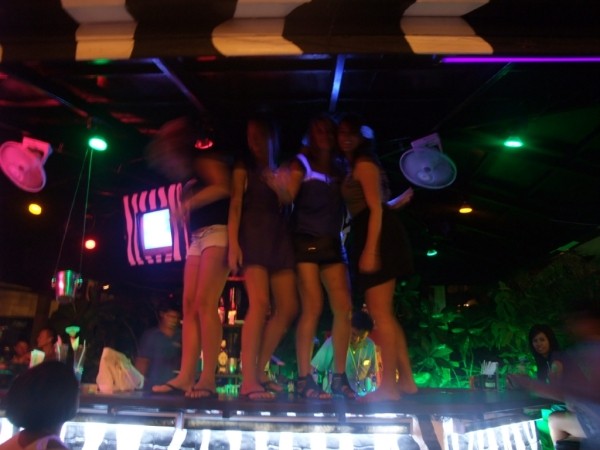 Mouth-watering beauty oh, I am a boy's words, head over heels, ha ha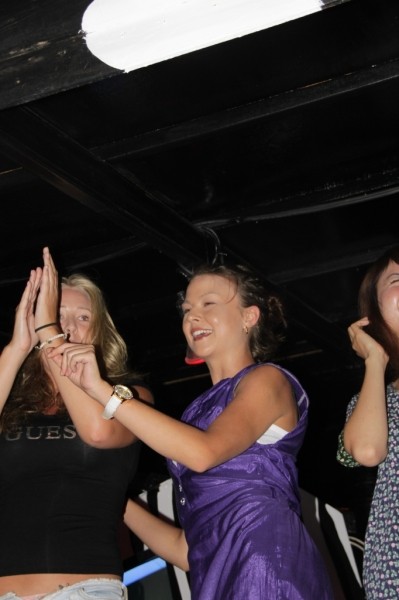 Cheers!!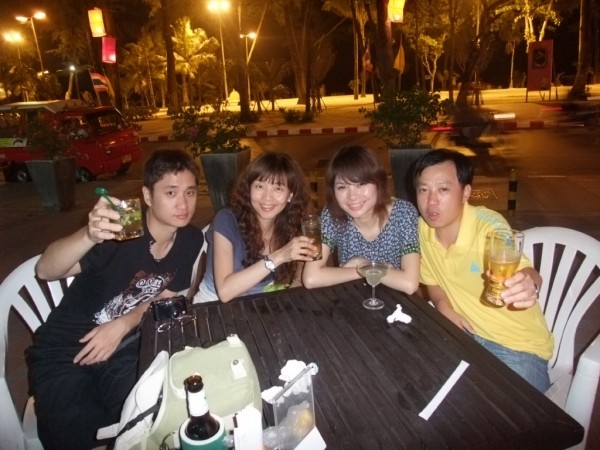 You can also experience Thai massage, essential oil SPA, Thai boxing show, ladyboy show in phuket. Don't forget the club with strong Thai flavor, and thoroughly immerse yourself in the charming culture of Thailand! There are Massage shops of different sizes on every street and lane. Generally, 200 to 300 baht is enough for a transaction. I try a Thai massage whole body (one hour) one word "cool", it's a pity that the aunt to pique massage while stomach, a little worried, but her skill is pretty comfortable, is fall asleep I was her awake for posture, it is worth mentioning, massage they use a kind of call "superscript cream" as essential oils, not only can relieve muscle soreness, more multiple functions, low price and good, you might as well go to Thailand's time be included in the hand letter, one of the gifts, but also a great for private use.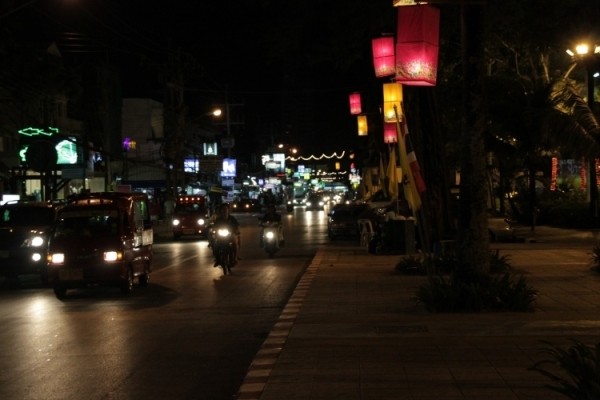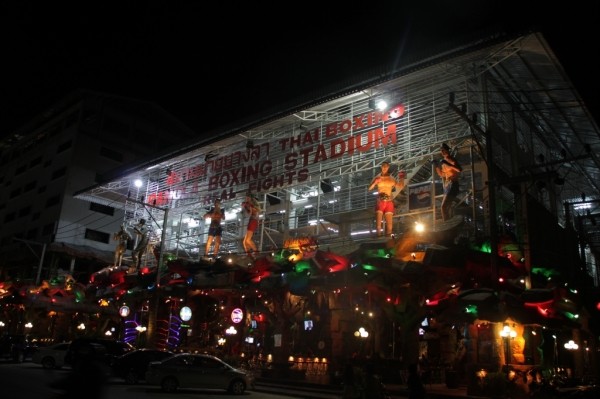 Simon Show, when you think of "ladyboy", you are naturally associated with the words "transsexual", "pornographic" and "vulgar". Simon Show is not a vulgar Show in a pub. It is a large-scale international singing and dancing Show with beautiful stage effect. "Ladyboys are one of Thailand's national treasures, like our Peking Opera." "Wang shang" talks about the origin of the ladyboys, as early as world war ii, much of Thailand was under the control of the United States. In the political atmosphere of the time, the American army in Thailand, such as the backwater, lonely unbearable, playing with women tired of playing, not to let go of men. At that time, the children of poor families in Thailand also began to cross-dress to make people happy and earn money to support their families. True or false, I don't want to discuss it, but ladyboys are really bitter. Is it worth advocating? I can't think of that. I think as long as we love you I wish.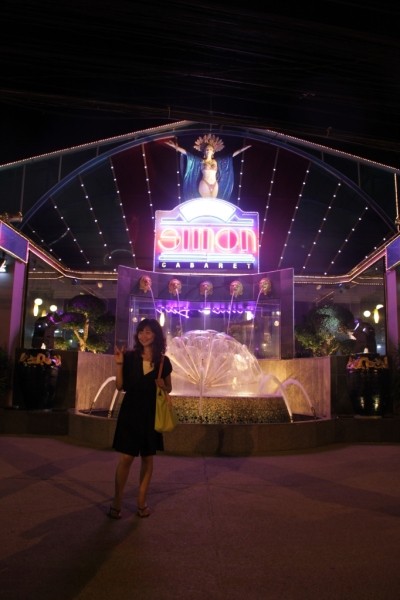 Indeed as expected is a group of singing and dancing, transvestite sexy, stage background, but in no camera and take pictures, mobile phone also not line, candid was found to be fined $5000, I have the evil intentions but without the thief bravery, sorry ah, no stage photos, ha ha, it was all over the transvestite lined up outside the corridor for visitors to take photos as a souvenir, each photo 20 baht, also someone says to 40 baht. Originally, I also wanted to take a photo together, but S BABY was not well, so I took some photos of her, so I hurried back to the hotel. The most beautiful lady, I want to faint, how "her" eyes than I also lovely ah, this.. Learn.. Shame, even magic eye beauty "S BABY said" lofty ".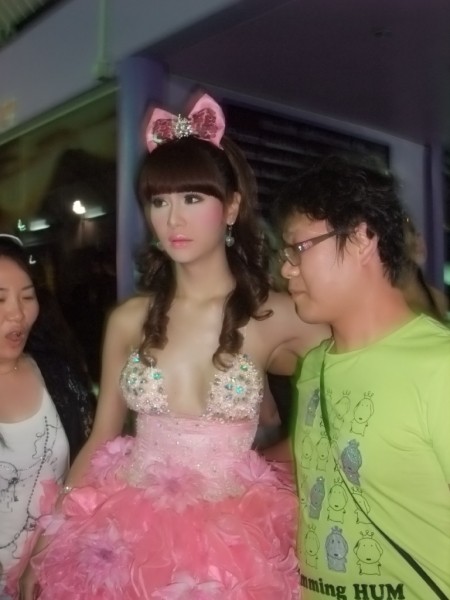 The sexiest lady in the room, oh oh… Squeeze a handful of tuns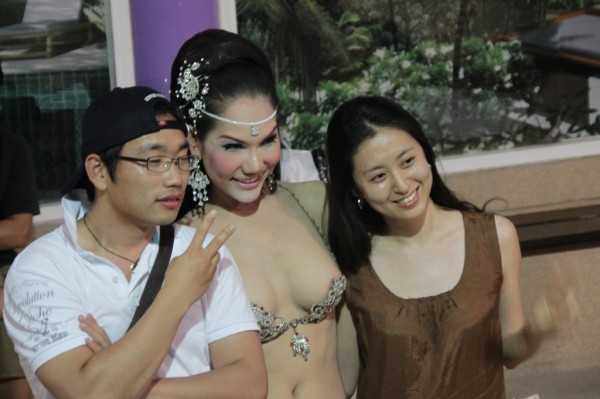 Beautiful lady monster (hehe, use "long" should suit), tourists get money to line up and "she" photo, otherwise, no one pays attention, this is also a reality…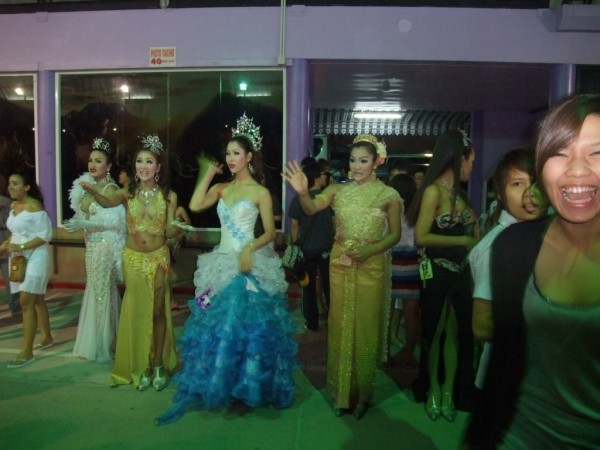 The nightclubs at Patong's night market (**, green light and rainbow) are full of rhythmic music, with Thai girls dancing on stage while tourists chat happily with friends over beer at small tables. In order to drum up business, many nightclubs have invited Thai ladyboys dressed in colorful costumes to attract tourists in front of their shops. If you want to take a photo with them as a souvenir, please remember to pay a 20 baht tip. * *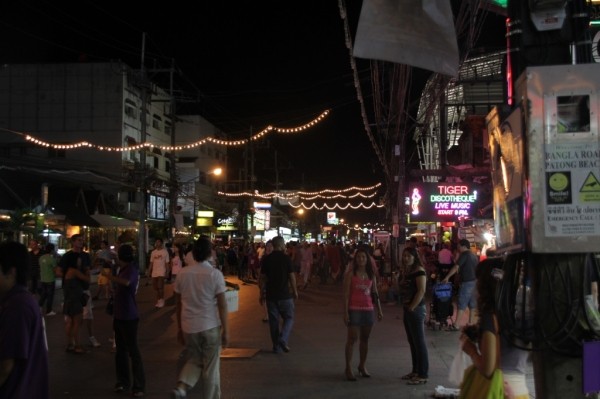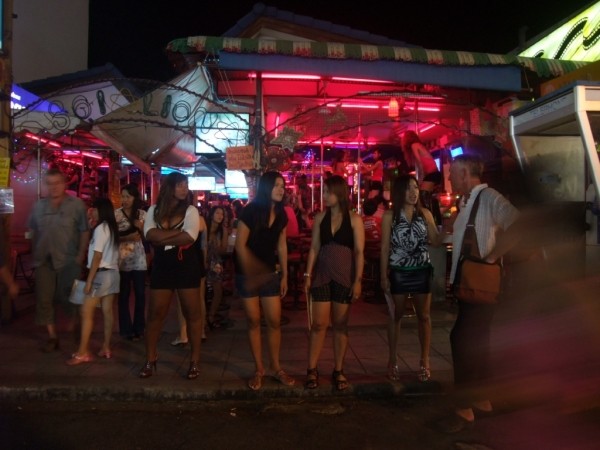 The ladyboy in front of the club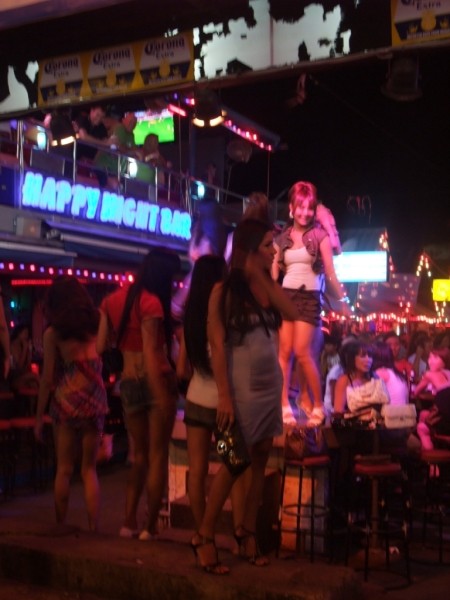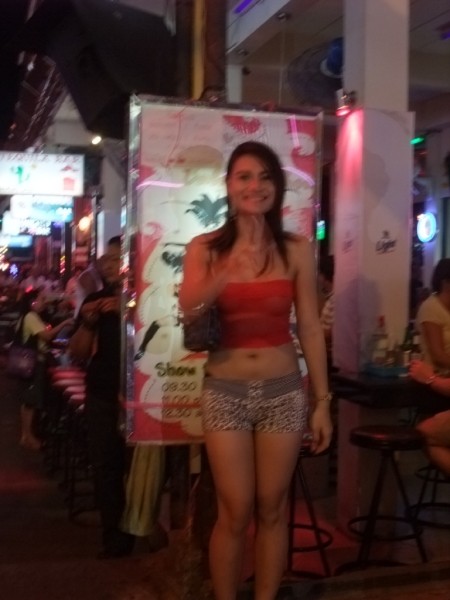 Pole Dance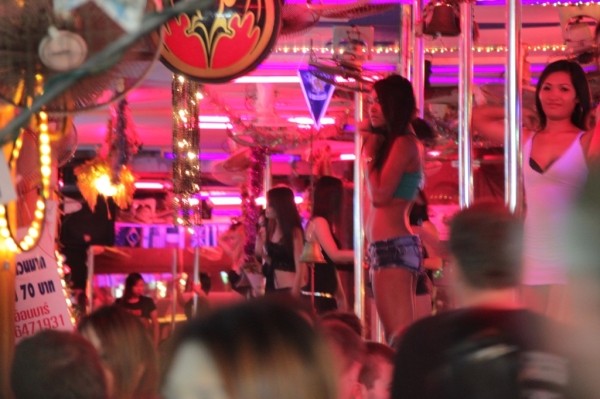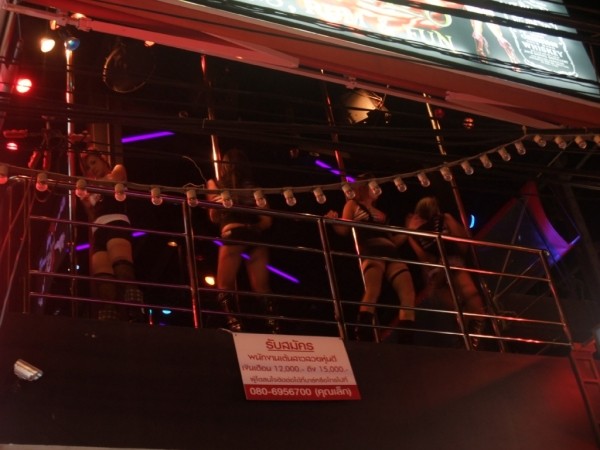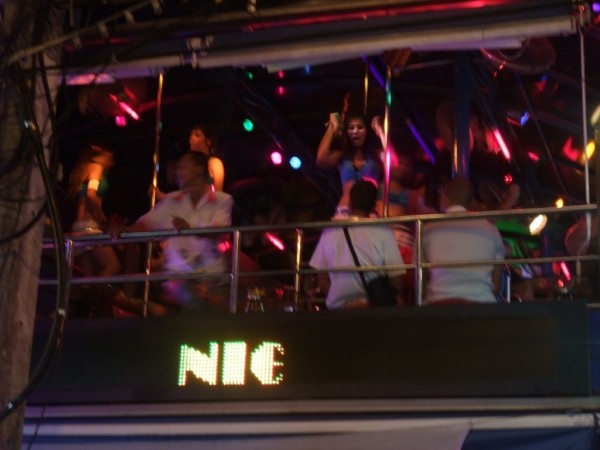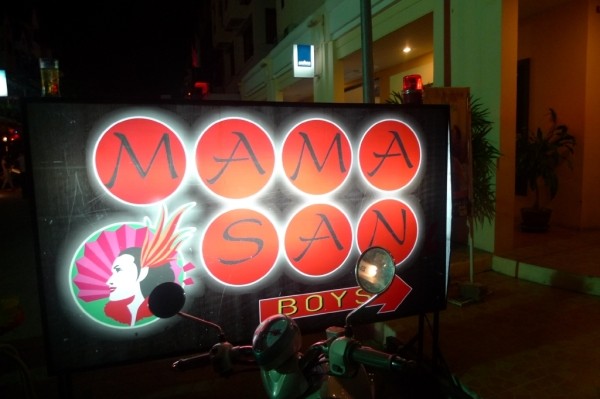 Red light for man, green light for woman, rainbow for Gay) this brother in uniform is so cooperative that when he sees me shooting around, he specially poses a "gankawaii" pose for me to shoot!! But he and his buddies might have choked off a lot of my friends…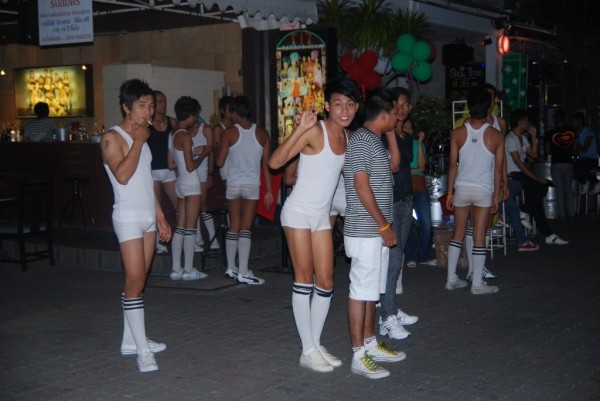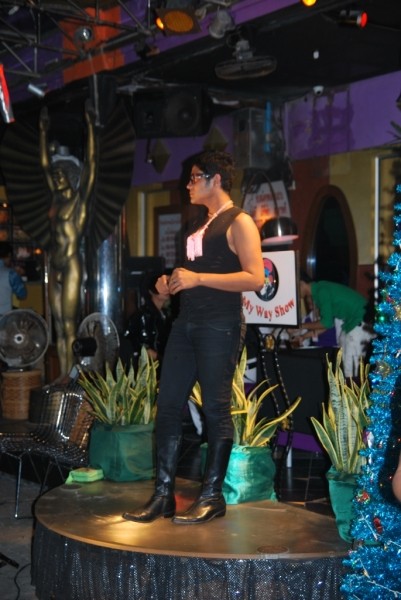 Every time he stopped, he was told by the king that he was going to leave because it made him very uncomfortable. Originally he is opposite ladyboy and GAY all abnormal reject, say oneself absolutely normal, very antipathy to those. He is too sensitive, right? Here, I want to compare the ** in the daytime and ** in the evening, because the difference is too big!! S BABY as a tour guide.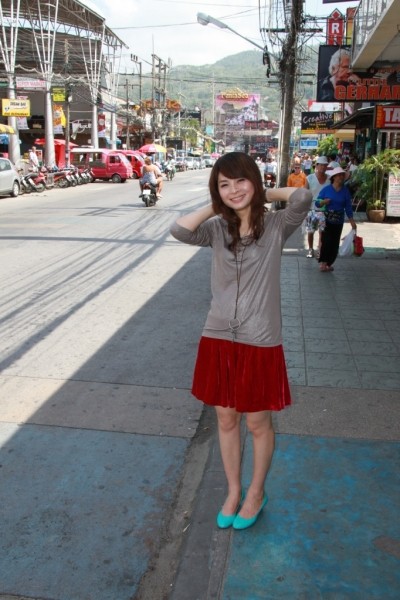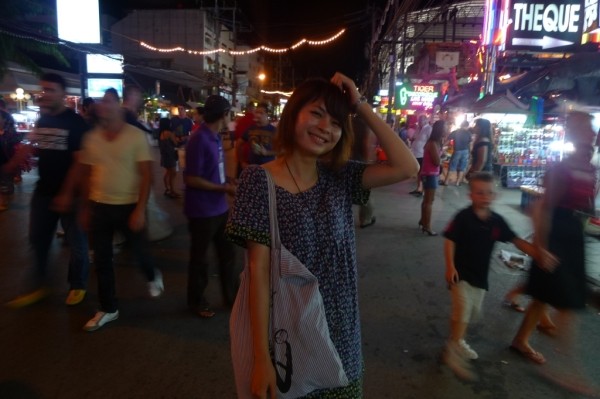 Patong, the city that never sleeps, we bring the night charm to the end…