Today can be said to be the most worthwhile day. Phi Phi Island's one-day tour around the island, 500 baht per person, started at 9: 00 a.m. until he came back from watching the sunset at sea. The ship served a lunch, water and some fruit.
Route: Starting from Tongsai Bay, first make a circle around Little Phi Phi Island.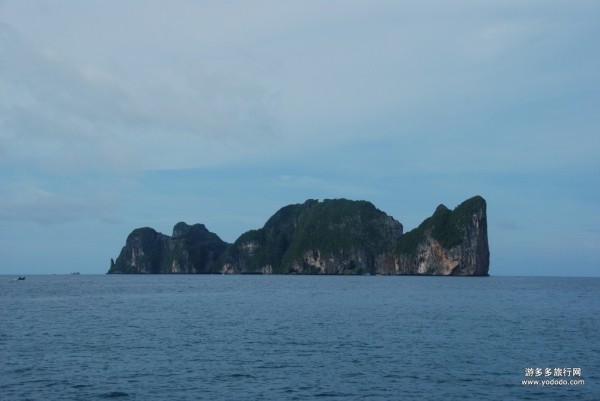 Visit Viking Cave, then turn to Loh Samah Bay, the southernmost part, to enter Maya Bay. Our cruise ship is a big ship and cannot dock directly. We have to swim by ourselves and then climb up the cliff along the ladder. This still takes a lot of effort. Because the shore is a rocky cliff with great waves. However, it seems that you don't have to pay the island fee (200 baht) for landing from this side. Then through a jungle, we came to the famous Mayan Bay.
Maya Bay, Lover's Beach, what a romantic name, Leonardo's "Beach" location, but the bad thing is that it is too famous. The dense crowd on the beach and the cruise ships that follow on the shore are similar to some famous scenic spots in China. We looked around and headed home.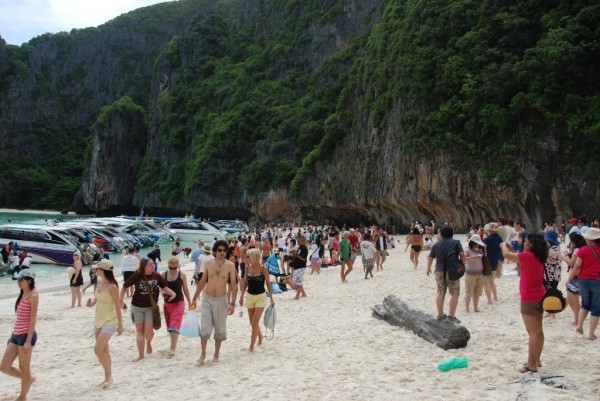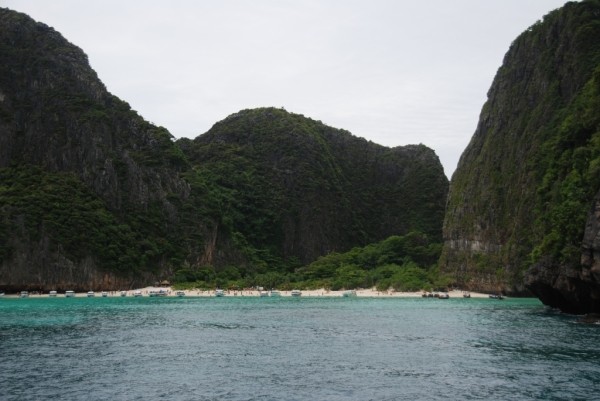 After leaving Maya Bay, our boat turned to a snorkeling point on the west side of Phi Phi Island. This place is good and there are many fish schools. Everyone is very excited.
The next stop is Bamboo Island. The scenery here is very charming. If I really understand what as blue sea and blue sky in my whole life, it is here. There is also the white and soft sand beach, which leaves a very deep impression. Whether it is swimming, sunbathing or staring blankly, it is a kind of enjoyment.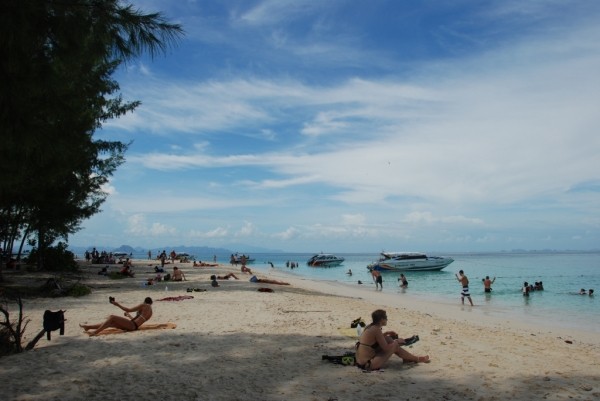 通塞湾里的shark point是另外一个浮潜点,非常不错,景色非常丰富。而且离long beach不远。如果下次再来,我们不需要到处走动,就住在long beach的酒店的海景房,然后租一个kayak,划到shark point进行浮潜,也很不错的。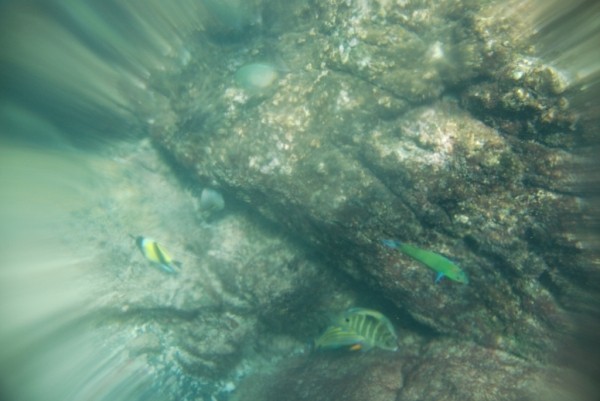 On the other side of long beach is Monkey Beach. The crew brought some watermelons ashore to amuse the monkeys, and everyone was almost laughing.
Finally, the most beautiful moment is the sunset at sea.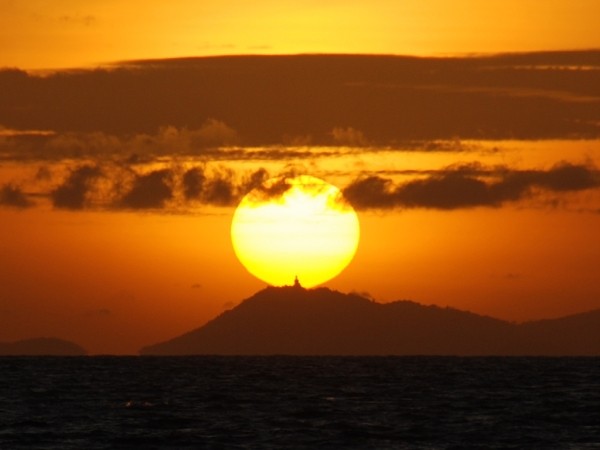 At dusk in Tongsai Bay, all the ships going out are rushing back.