After several weeks of preparation, the Thai tour will finally take place. The Thai flight from Guangzhou Baiyun Airport will fly directly to Bangkok at 3: 00 p.m. and arrive in Bangkok in 2 hours. A foreigner entry and exit registration card will be issued on the flight. It is all in English. It is a wise choice to fill it in on the flight, so it is the fastest way to get off the plane and cross the customs. It is worth noting that one of them is required. It is the place of residence in Bangkok. Just write the name of Hotel. Get off the plane and queue up at the customs clearance, otherwise it will take a long time. Then the staff will take the entry couplet and book the exit couplet on your passport. Don't lose it, otherwise there will be trouble when you leave the country. You will also be asked to fill in the Foreigner Entry and Exit Registration Card on the plane back, but you don't have to fill in it again when you return home.
Bangkok has three airports, and all international arrivals are at Suvarnabhumi Airport. There are many duty-free shops at the airport, so those who like shopping should pay attention. Many raiders have written before that maps and calling cards should be taken. After on-the-spot investigation, I felt that I didn't need to take the map in the airport. If I had a free map at TAXI stop, I would like to take one. This map is not particularly useful. As for calling cards, they can be sold at 7-11 convenience stores all over the street when they are not busy. There is no need to worry.
Meihe River Market
Day 1 Bangkok Water Market + Grand Palace
Early in the morning the next day, I rushed to the market on the Meihe River and took a boat to ripple along the suburban waterways, shuttling between villages or fields. It was fun. After turning several corners, I arrived at the water market, which was already full of "boats", not traffic jams, but boat jams! It can be seen that it is still quite popular here. On both sides of the waterway are residential buildings, where villagers live. There are no other economic activities in what. It seems that they mainly make a living from the "water market" here, selling things or doing some sightseeing, such as sailing (like driving a taxi). One is on board the ship and the other is on the shore. There are a wide variety of goods, which are more expensive than buying them in city shops. After all, this is a characteristic market, so bargaining is necessary. The grandmothers and aunts are busy making Thai snacks on board the ship. They also open small restaurants on the shore. If they are hungry and tired after shopping, it is not bad to order some side dishes and taste Thai food. If you don't want to go ashore, you can also choose some restaurants directly on the ship and various small handicrafts with strong Thai flavor.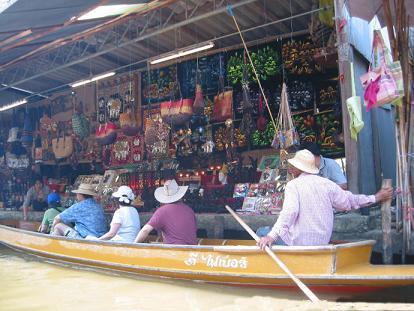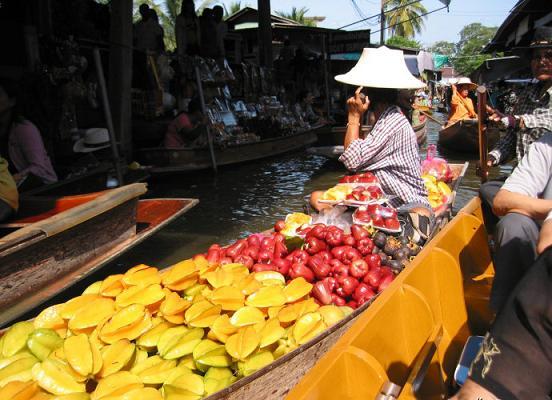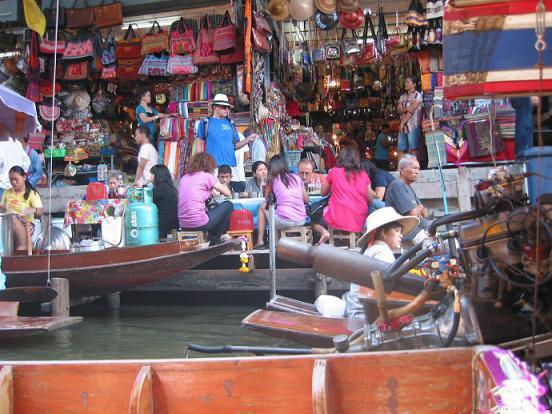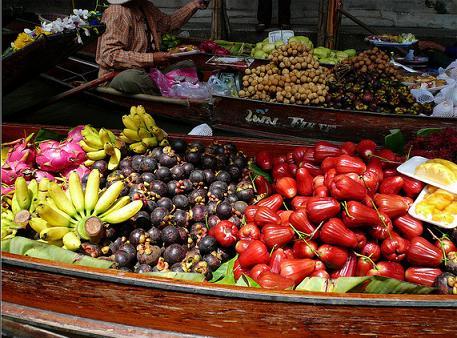 In the afternoon, I set out to go to the Grand Palace. I won't introduce much of such a famous place. There are too many people and all of them are travel agencies. There is a Chinese tour guide map, which stipulates that you cannot enter in vests and underpants. The murals inside are very interesting. I didn't know it was narrative until I came back. If there is a team tour guide explaining there, I might as well listen to it. Ha ha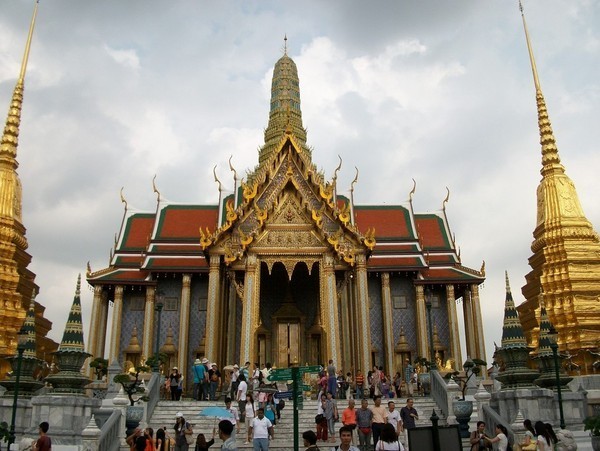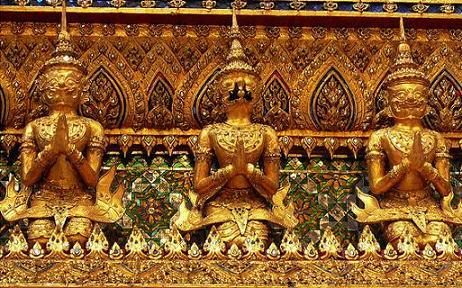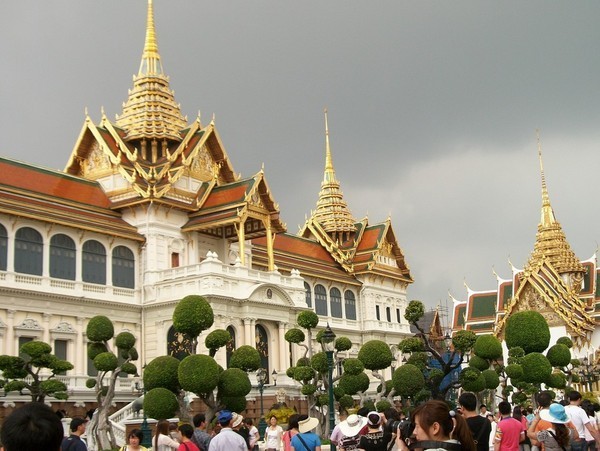 The next day Bangkok shopping + transvestite performance
Bangkok's famous four-sided Buddha is home to Bangkok's most upscale department stores, ranging from top famous brands to Bangkok's specialty products, and the prices are much cheaper than those in Hong Kong and the mainland. Bangkok's shopping malls include Siam Square, World Trade Center, Riverside City Shopping Center, etc.
Siam Paragon, an oversized shopping mall, is located in the city center, surrounded by many large shopping malls such as Siam Discovery and Siam Square. On the first floor of the ground are all kinds of restaurants, big food agents and a big supermarket. It is recommended to buy food, mosquito repellent dew and other daily necessities in this supermarket, as well as snacks such as pork strips from Lin Zhenxiang. On the first-fourth floor of the ground are department stores. The overall feeling is that Thailand's clothes and cosmetics are not much cheaper than China's before. What needs to be reminded is that Thailand's shoes are too large, LP doesn't even have shoes of size 34, and size 35 is also larger than that in China.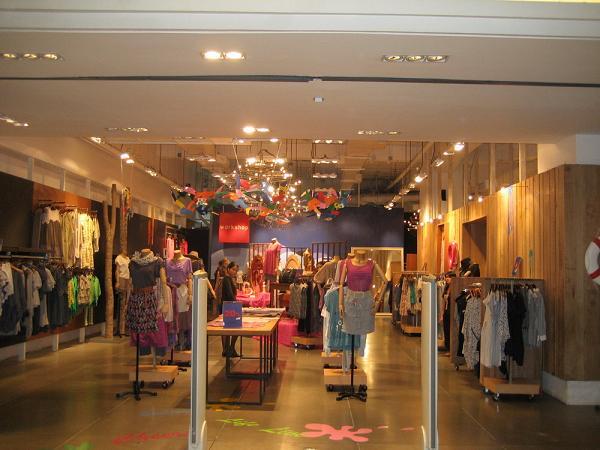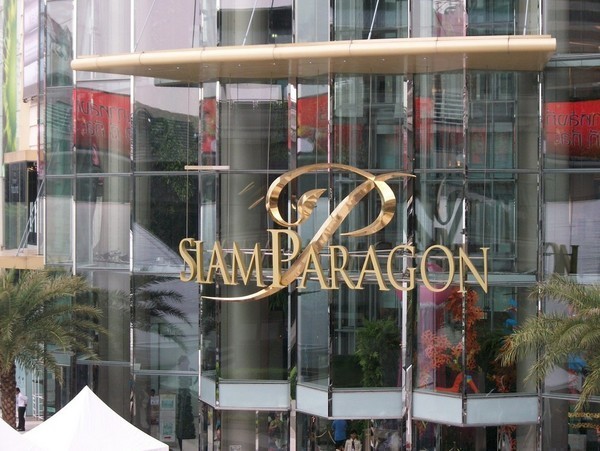 Among Bangkok's most famous souvenirs, Tess is the most popular, of which Jim Thompson brand is the most popular, but the selling price is relatively high. There is also a cheap cloth specialty store "NaRaYa", which sells all the most popular satin cloth home ornaments that Japanese girls like best, namely "Bangkok bags". NaRaYa's products include backpacks, cosmetic bags, tissue paper covers, indoor slippers, wine bottle cloth covers, etc. The price is also very cheap.
Regarding Thailand's shopping tax refund, large shopping malls generally have tax refund registration counters (with tax refund signs), where they fill in and print out tax refund application forms. After going through customs at the airport with the application forms and invoices, they can find the tax refund counter to handle tax refund. They can choose to refund to credit cards or directly refund cash. A handling fee of 100 baht is required for cash refund. Since Thailand has a minimum purchase amount for tax refund (it seems that one person has more than 5,000 baht), it is suggested that one person should apply for tax refund when shopping.
Zhawen Beach
Day 3 Samui & Turtle Island
The busiest beach in Sumi Island is Zhawen Beach. You can choose your favorite bar to drink and bask in the sun on the beach. The seat is very comfortable, and most of them can lie down directly. You can also do Thai massage or play water entertainment, and you can also have people draw tattoos for you, which can last for about 2 weeks. But there are too many people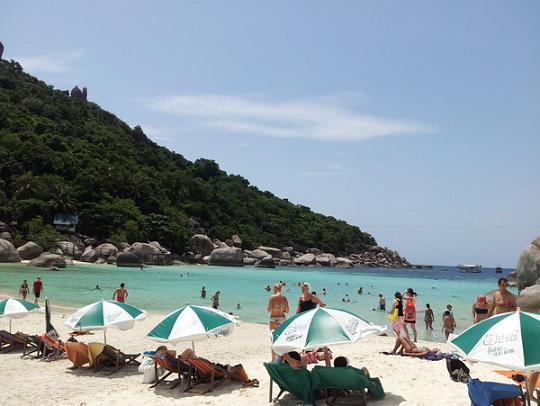 If you want to dive quietly, it is recommended to save time for Turtle Island and Nanyuan Island. It takes about an hour and 40 minutes to get to Turtle Island by boat from Sumi Island. If it happens that there are many people and seats are full, you can go to the VIP room on the second floor, and you can pay an extra 50 Thai baht. After arriving at Turtle Island, I reported snorkeling around the island at the hotel. Enjoy snorkeling on this beautiful island.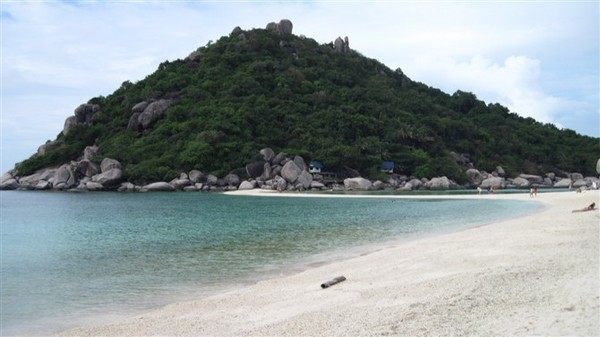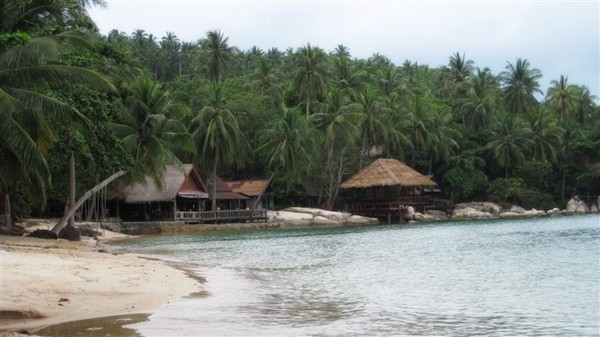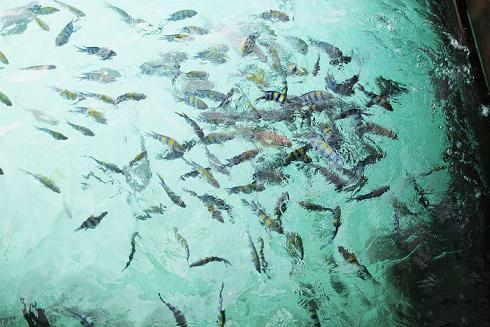 The sand on Guidao Beach is yellow and white, with coconut trees and shadows. The beach is very large and comfortable. Nanyuan Beach, ten minutes away from the boat ride, is tender white sand. The sea water is clear and transparent. Snorkeling is very good and looks freehand.
You need to prepare before going out.
1. Passport visa, passport has nothing to say, go to the local public security bureau to handle it yourself, visa can find a travel agency * *. Prices range from 280 to 380 yuan.
2. Ticket: (Starting from Guangzhou) There are three airlines to choose from, namely China Southern Airlines, Thai Airlines and Asian Airlines. China Southern Airlines has morning flights, which are the most expensive and serve well. AirAsia is a low-cost airline. Its advantage is that it is cheap. It is definitely AirAsia that wants to save money. Thai Airlines almost arrived in the afternoon and at night. We are looking for a travel agency to handle the free trip. The prices of the air tickets and hotels booked during the US-Asia holiday are cheaper than those of the ones we have found. It is suggested that everyone should check where Ctrip goes first and then compare the prices before making a decision.
3. Exchange of foreign exchange; Thailand is full of places to exchange foreign exchange, but most of them do not accept RMB. Even if RMB is exchanged, the exchange rate for buying is extremely low. It is suggested that everyone change the Thai baht at home. The Bank of China can change, only on Monday, 2 days later. You can also withdraw money from ATM in Thailand. UnionPay can be used in many parts of Thailand. When I withdraw money from the bank, ATM will automatically convert the balance in your account into Thai baht at today's international exchange rate, with a handling fee of 0.5% for each transaction. If I find a place with UnionPay logo, I will swipe my card and do not charge a handling fee.