Waving goodbye to Cambodia, without a detailed walkthrough, we arrive at Koh Mak…
As for KOH MAK and Koh Chang, I will not repeat them here. The more information on the Internet is, the more comprehensive it is. Even when I was making a strategy, I stressed to Xiao T that I don't want to see beaches like Shangxiachuan Island. Do you want to try Koh Mak or Koh Kood? Koh Mak, on the other hand, brought us an unexpected surprise because he knew nothing about it before. If Koh Chang is a wild and unruly Spice Girl, then Koh Mak is like a young girl next door, pure and lovely without any carving, with clear eyes reaching your heart. The resort we stayed in for a few days at www.monkeyislandkohmak.com (best reserved for holidays) http://www.kohmak.com (general situation of this outlying island) Note: Koh Mak Island is not as well developed as Koh Chang. There are no two cars that stop at the sign, but as long as you stay at the hotel, there are cars interchanging to the dock (free). The western part of the island is slowly being developed, and there are more hotels along the coast, but it still retains the holiday atmosphere of relatively small capital. When we arrive, the eastern part of the island is relatively primitive. Money and daily necessities: There are small supermarkets, post offices, schools, police stations and hospitals on the island. Don't walk far away. If you rent MOTO, it will be 250B/day. Riding MOTO there requires mountain cross-country driving experience. Most of the roads on the island are still dirt roads in the countryside.
Trat's dock Laem Ngop to Koh Mak, take a speedboat for 1 hour, 450B/person, we take a normal boat for 40 minutes. 100B/person from Koh Chang to Koh Mak, the normal boat for 1 hour and 40 minutes. 400B/person from Koh Mak to Koh Chang, the normal boat for 1 hour and 40 minutes. 500B/person
The most expensive house we live in Monkey Island is 1200B, while the relatively quiet and cheap house there is 350B. Wife of shop-owner said 1200B can be given to me 600B, but we still live cheaper. Later, I asked the wife of shop-owner and learned that there were no more than 20 Chinese who came here for vacation all year round. Most of them were from Europe and the United States. Moreover, Holiday Beach, which is not far from us, is a travel destination for European and American families. Many toddlers or children's carts pushed by their parents are playing at the seaside. We live in 350B/room with sea view and public hot bath. If you walk away from the sea… if your little hooves flip fast, That is to say, he stood in the water in the blink of an eye. However, few people there swim in the sea. Most of them curled up on the big platform to read books, Or you can read in your hammock on your balcony, The learning atmosphere is very strong. Thailand's Children's Day was originally arranged on the second Saturday in January every year, in other words, on January 9 this year, the day we first arrived in Koh Mak. The wife of shop-owner told us that the whole island would go to a party in Panorama that night and invited us to take a hotel bus to go together. Of course, we were extremely happy.
Instead of wandering in Bangkok, we first tasted Thai snacks: barbecue and mango coconut milk glutinous rice. There are also fish cakes here, which are generally sweet, but still acceptable.
Foreign parties are really fun together. First, there were children's singing and dancing performances, and then there were leaders' seats, which shows that Thai leaders attached great importance to the festival. Later, the group of "islands without feet" that they met took the axis to perform. Their local music stimulated people's enthusiasm to come to Koh Mak. Men, women and children came forward to dance one after another. Some local European and American people, those who knew and did not know… all integrated into the night.
I didn't expect Thailand's fate to be so big: Then there was a Thai fairy costume and a Thai man with a white tiger head dancing on the stage. He began to see that the white tiger head was a pig head, then he felt like a white tiger, and saw his appearance like a monster in Journey to the West, plus the strange Thai traditional music on the scene. I also felt a little scary when we took photos on the side of the stage. Then they stepped down and invited people to dance respectively. Of course, the fairy had to collect some TIPS from people, while the white tiger looked left and right and invited Tingting, who was filming DV. We were pleasantly surprised and happy for Tingting. Tingting began to be a little nervous. She said, "Do you want to tip?" . . . . . . "(Fortunately, no one on the island knew Cantonese at that time, hey hey). Then when we came to Mengmeng and me, the big TV on the screen broadcast live everywhere the white tiger. We all felt shocked and sacred. Today we just arrived on the island and met this festival and all this fate and luck, all of which seemed to care for the four Chinese who came to the island.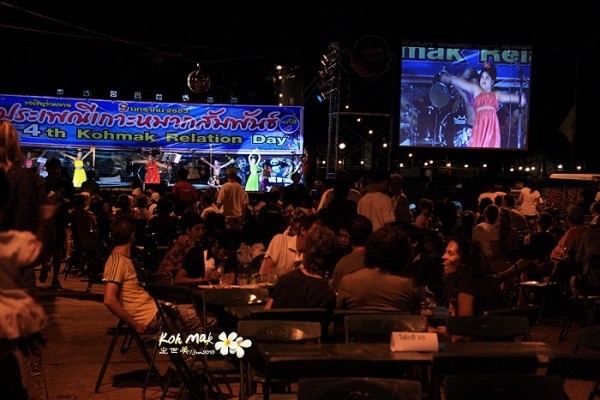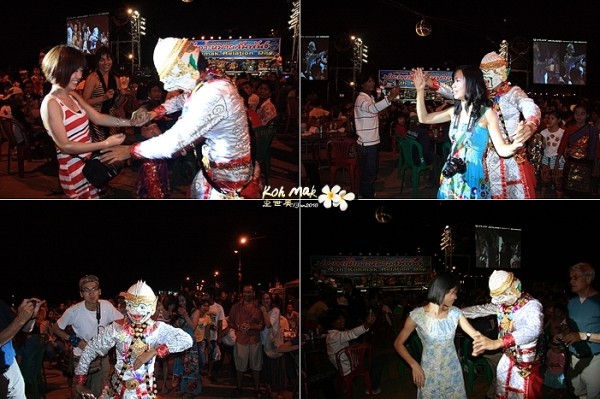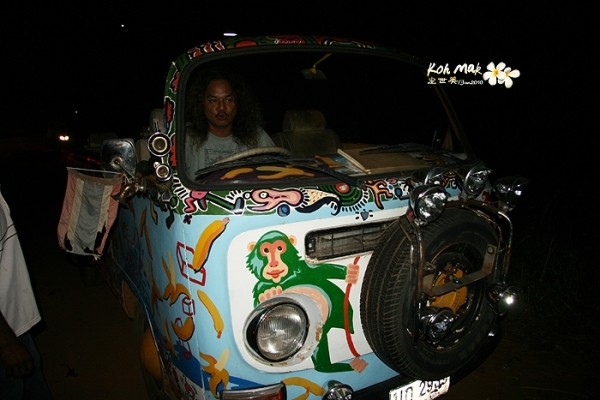 Back to the hotel with the "bird without feet", they told us not to sleep tonight, simply spend it listening to songs in the bar, ha ha, YOYO who rarely sings also immediately sang a song, call the roll and said :" to those Chinese friends!"
It was already late at night: soft waves, decadent tunes, dim candlelight, fills the air with cigarettes, pure wine, lovers can't help kissing lightly… the rest is only this sea, flapping gently, soothing tired hearts.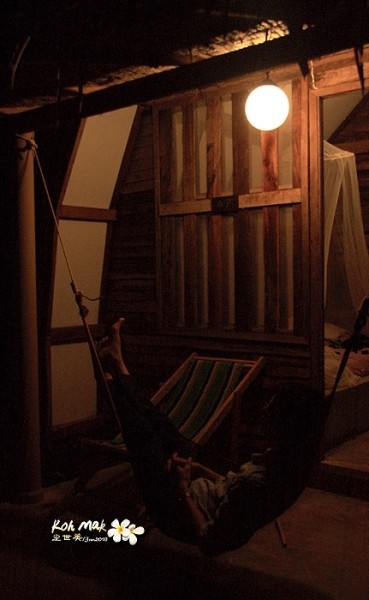 The island of early morning, reveal her pure instinctive quality, inadvertently sending out the breath of youth.
In such a small courtyard, eating breakfast leisurely, Doby cats and eating what is no longer important. The quiet taste of that moment has been deeply imprinted in my memory.
There are no piles of tourists, no continuous bars, background music faintly floating on the super platform, foreigners in twos and threes are lying or leaning at will. A book or a pack of cigarettes is a quiet day, or what does not do it, it is also a quiet day. Couples occasionally pass by on the soft beach and smile at each other with foreign tourists who do not know each other under banyan trees. The fresh sea breeze conveys this harmony. Shopkeepers don't CARE at all. You want to be a what. Even the rent and the fare won't ask you to take the initiative. She hardly laughed, but she knew at the first glance that she could trust someone. This is called freedom, the yearning of all of us.
It only takes one second to blend into this laziness, so the natural transition seems to be like this all the time.
I met this mixed-race family on the ship to Koh Chang Island. Mommy Ivy is from Shunde, Guangdong Province, and now lives in Australia. Their daughter Thea is very cute and keeps saying, 'We go to Elephant Island……