Little Chiang Rai was the biggest surprise of the trip.
Thank you very much for the accommodation provided by the organizers in Chiang Rai. If I follow the itinerary I designed myself, it is unlikely to go to Chiang Rai. I don't know anything about this northernmost government city in Thailand, which has strange black and white temples.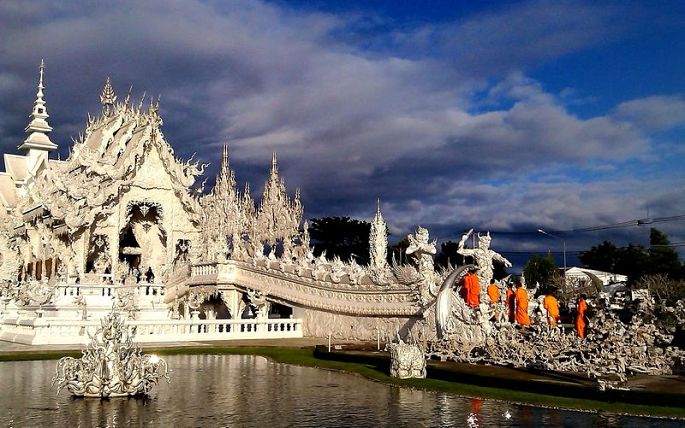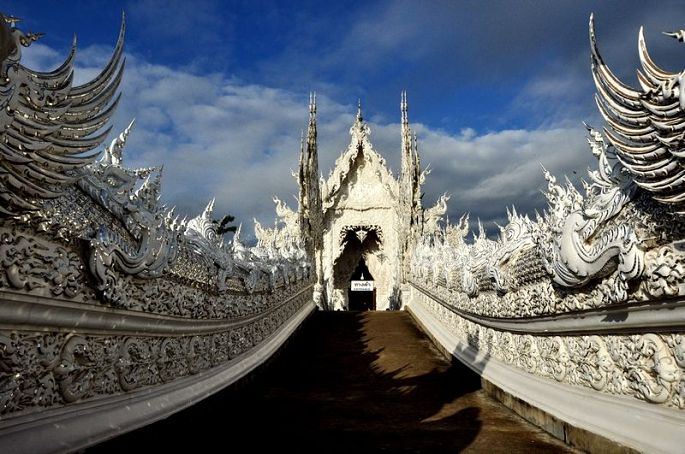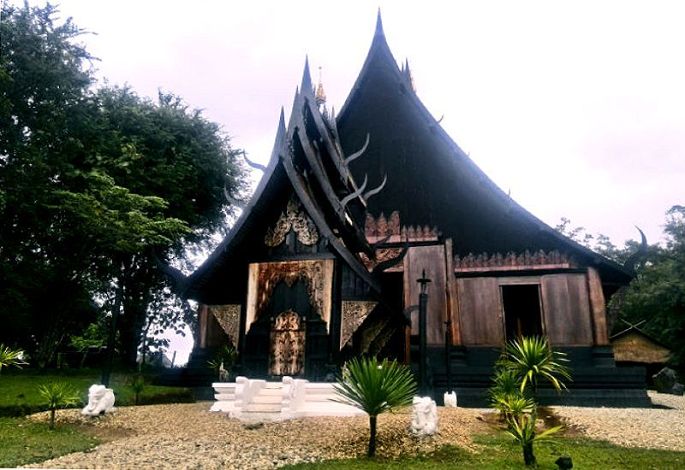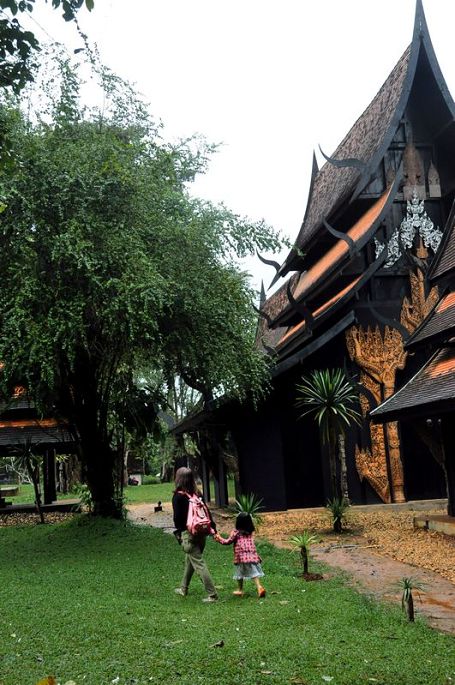 We arranged a three-day trip to Chiang Rai.
D1, December 14:
On the way from Chiang Mai to Chiang Rai, there was a pastoral scene and the residential buildings were also very beautiful. Unfortunately, the speed was too fast to be filmed.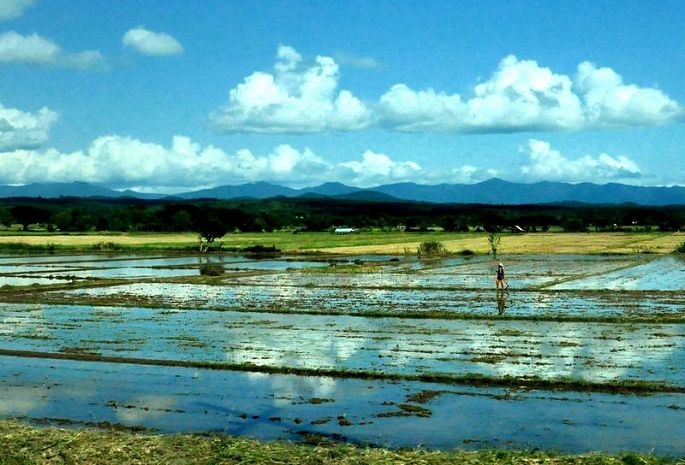 After arriving, I was secretly glad to see that the streets were quiet and there were few cars and people.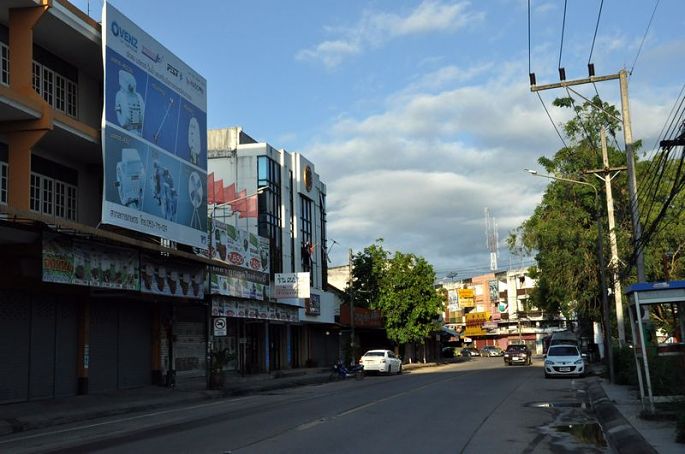 Although the Le Patta Hotel booked by the organizer is not big, the building is very exquisite and pays attention to details. There are several Fusang beside the faucet, and the roll paper in the toilet is also shaped like flowers. This intention to turn decay into magic is touching.
Another bicycle is laid leisurely and offered free trial. There is a pool at the door. Dewdrops are transparent and fish play between lotus leaves.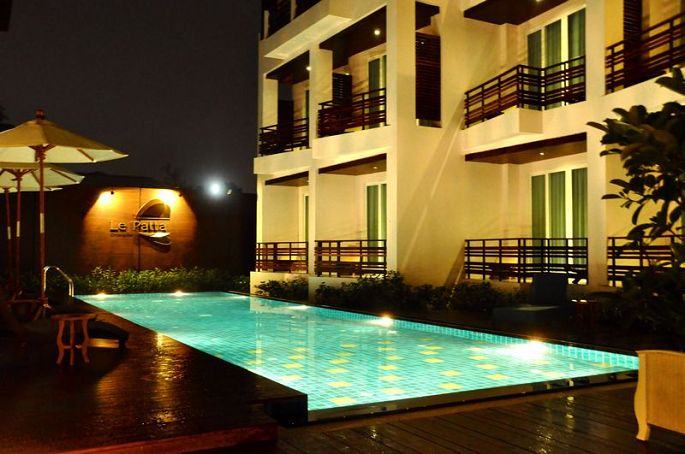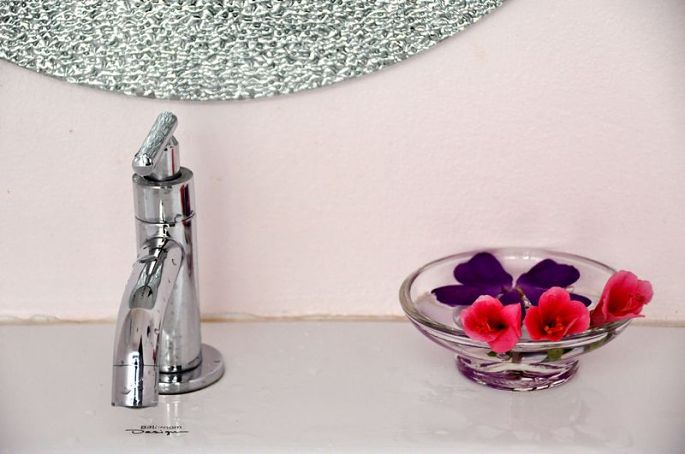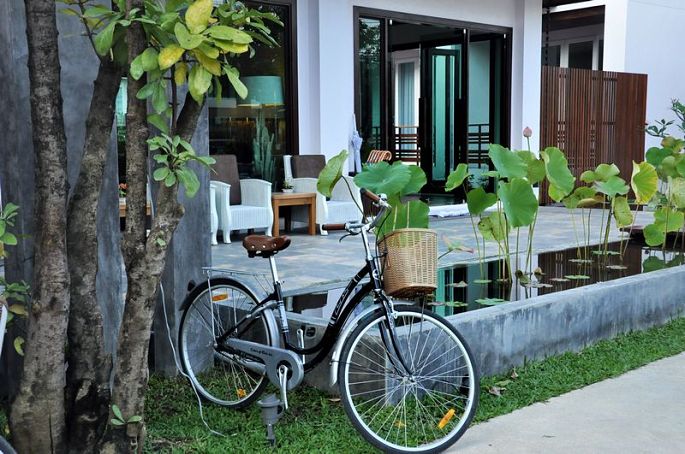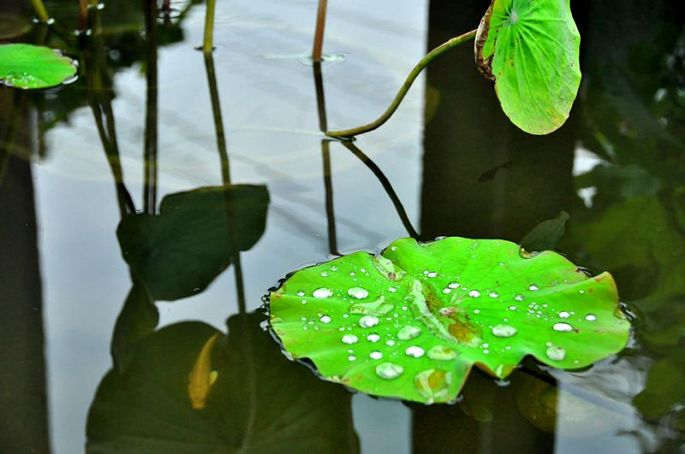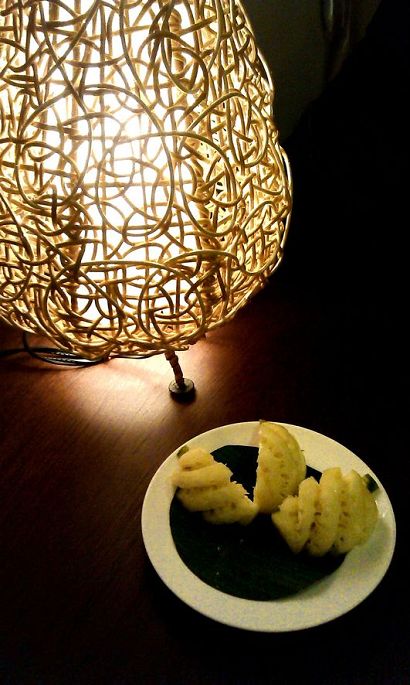 The hotel's service staff are all smiles. At this age, the heartfelt smile and the habitual professional smile can still be clearly distinguished. The laughter of Le Patta's girls obviously belongs to the former. They settled us with a smile and told us with a smile: The night market is in the opposite alley.
Hearing this, Xiaohong immediately beat chicken blood and rushed to the night market. Looking at the price, he immediately said Chiang Rai was a good place. This person is a pure eater. As long as he has food and the price is close to the people, he will express his love and is willing to stay for a long time.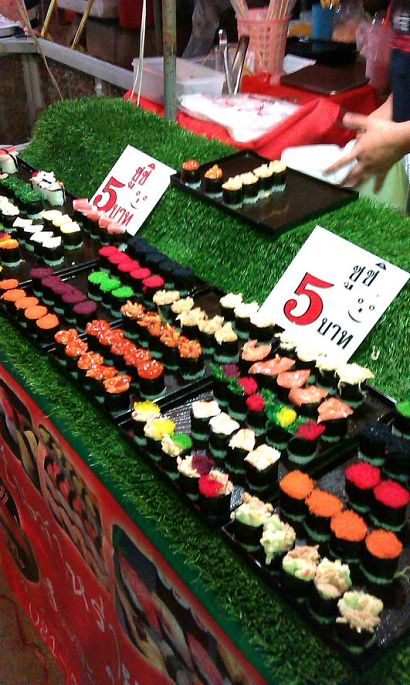 Apple was indeed a light rain god. As soon as she entered Chiang Rai, she brought several rains. When the rain came, everyone hid under the umbrella shed of the store. When the rain stopped, one after another came out to eat and drink.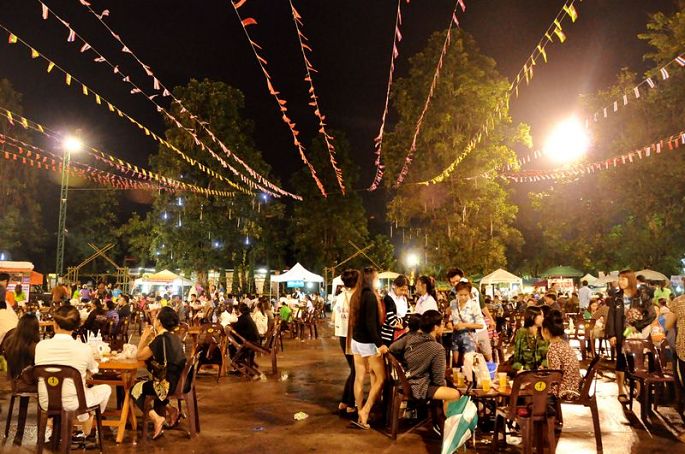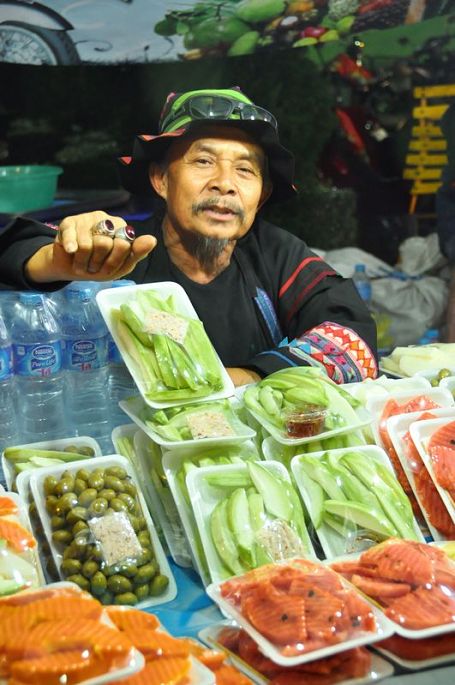 Seeing the stalls selling worms, besides the fried ones, there were also living ones, which were densely covered with the whole box. People with agoraphobia saw it and got over it… Xiaohong said it tasted like shrimps with only shells and no meat, and I immediately lost the interest in trying.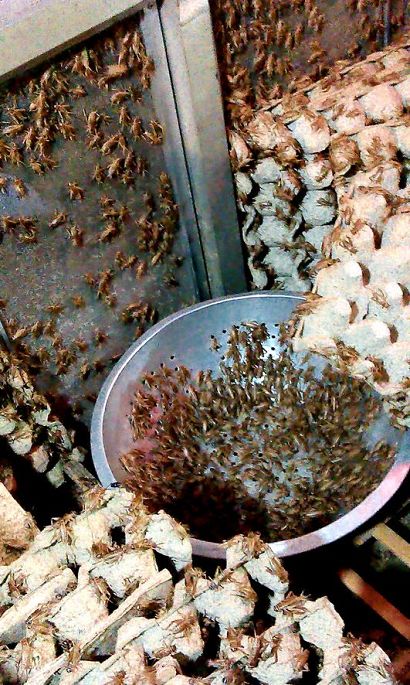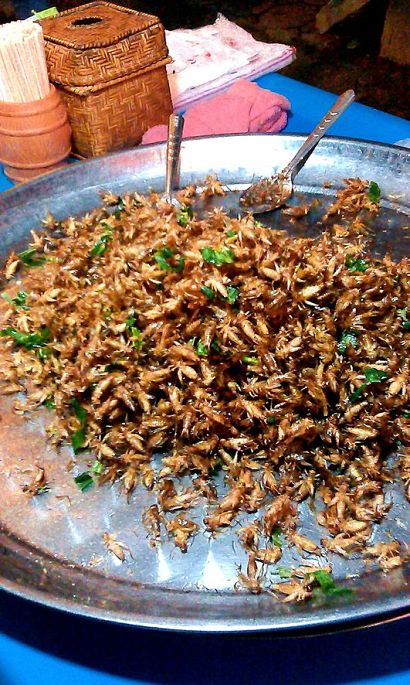 Xiaohong carried a box of chicken feet and wings back to the hotel to chew, very happy.
He said he would continue tomorrow, with the goal of the whole marinated chicken.
D2, December 15:
The hotel offers a free breakfast, which is not many in variety but tastes good in everything. Coffee, in particular, is the best I have ever drunk. Even without milk or sugar, the mouth is still silky and mellow.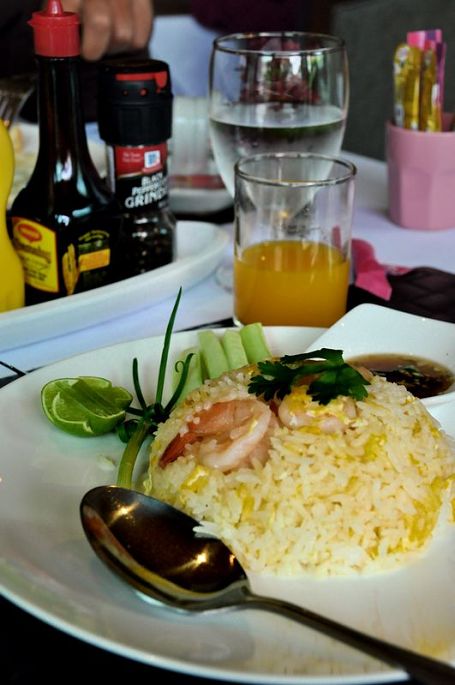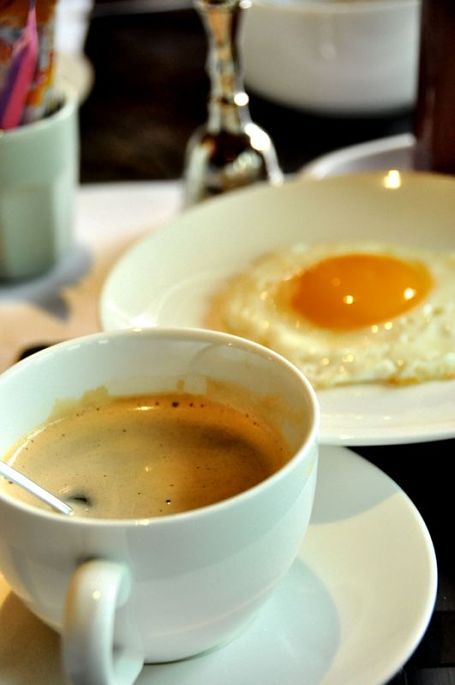 The sister in charge of serving the food did not accept the smile. The people here are always cheerful and jealous.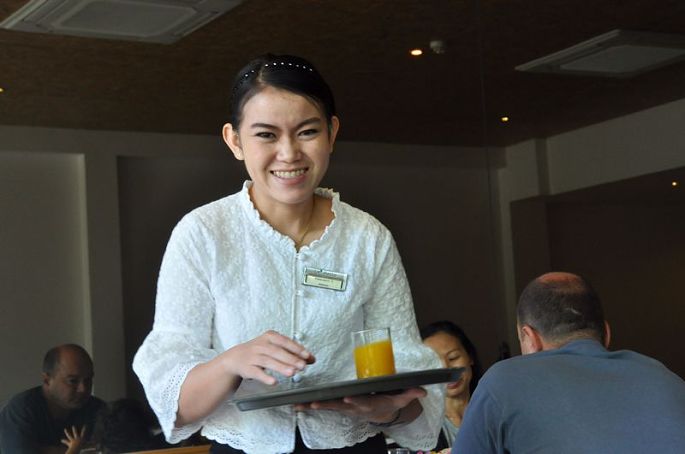 What is even more enviable is that this foreigner ordered a breakfast table and took a newspaper by himself, which means to kill the morning.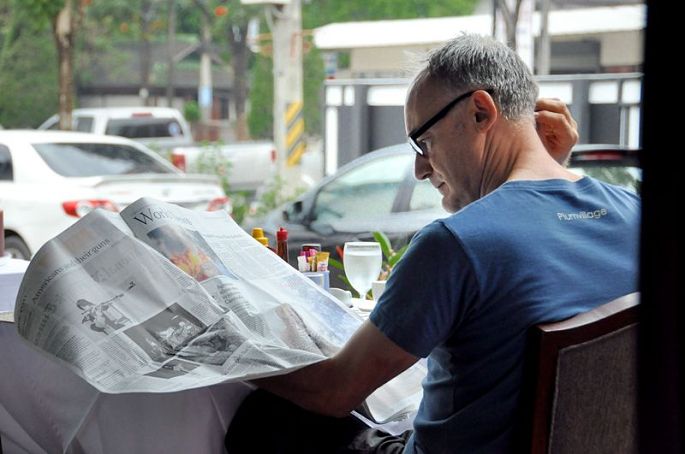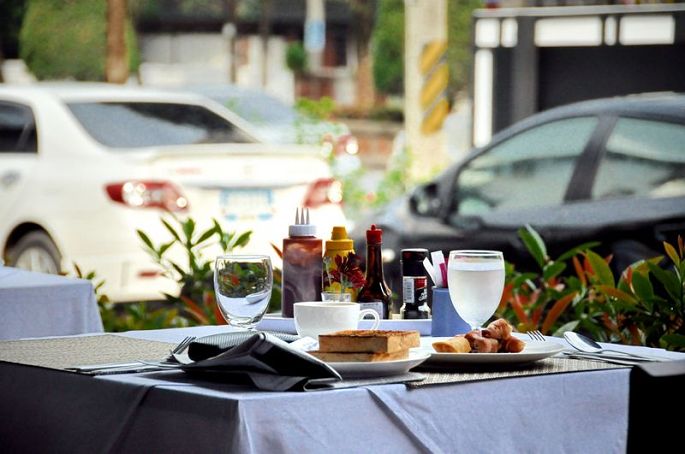 Princess Apple is obviously satisfied with breakfast. Look how happy she eats!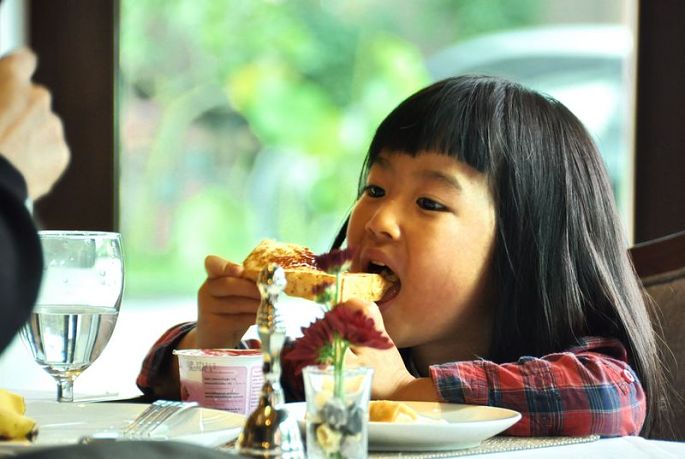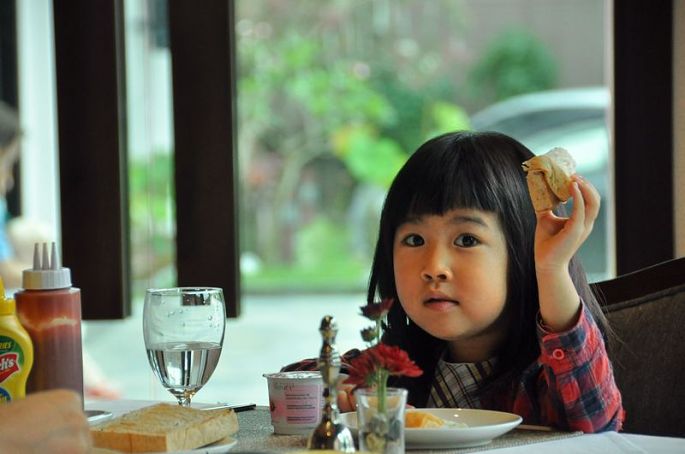 After breakfast happily, I set off for the White Temple.
Kankan and the driver of the two cars were talking about the price. Although they did not reach an agreement in the end, they were still smiling at each other.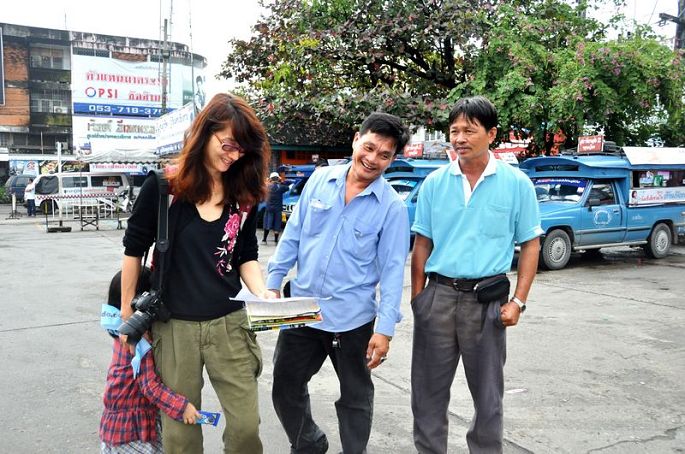 Xiao Hong vowed to carry out the bus to the end and finally succeeded. We arrived at Baimiao at a price of 20B per capita.
The beautiful white buildings stood on the roadside in such a pure way that they killed all the temples I had ever seen in an instant. White Temple is a gift from Thai artist, architect and painter Chaloemchai Khos to Queen Shijili. I don't know how much reverence this architect has for the Queen before he can design such shocking works.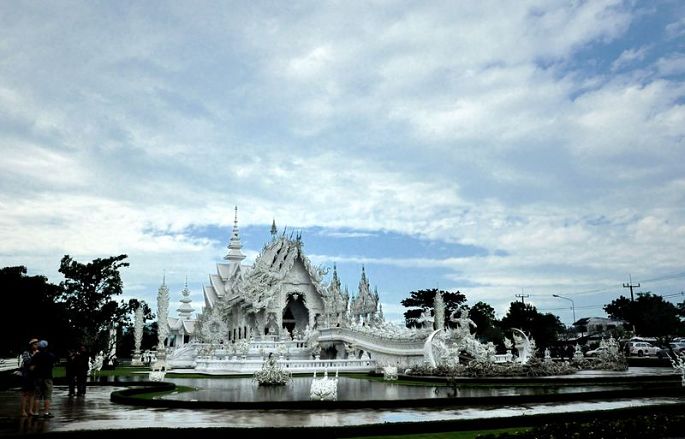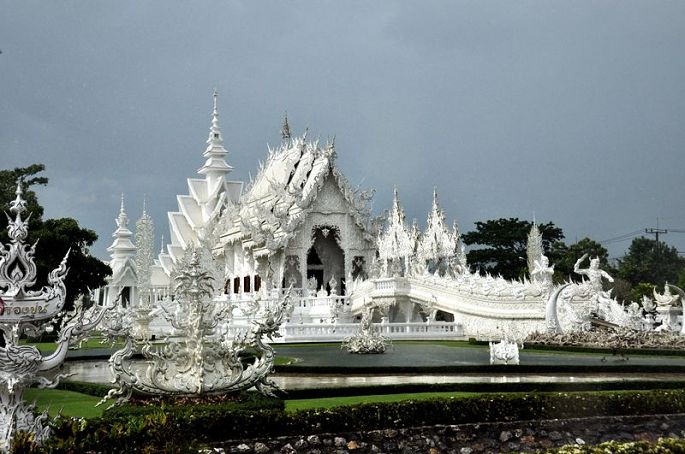 Apple was there, and it rained again.
Everyone wrote their wish cards while taking shelter from the rain.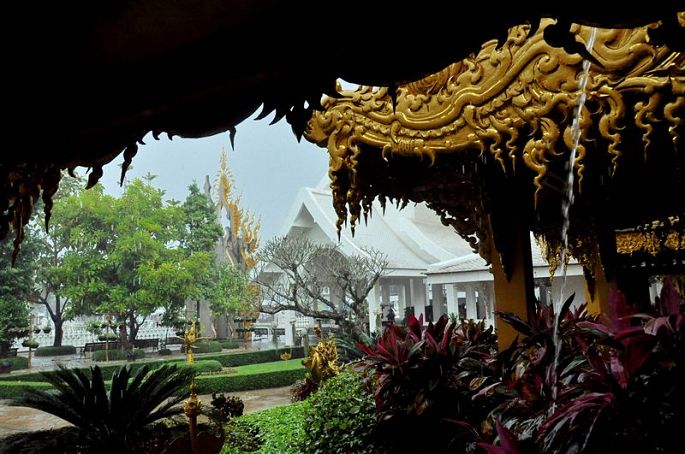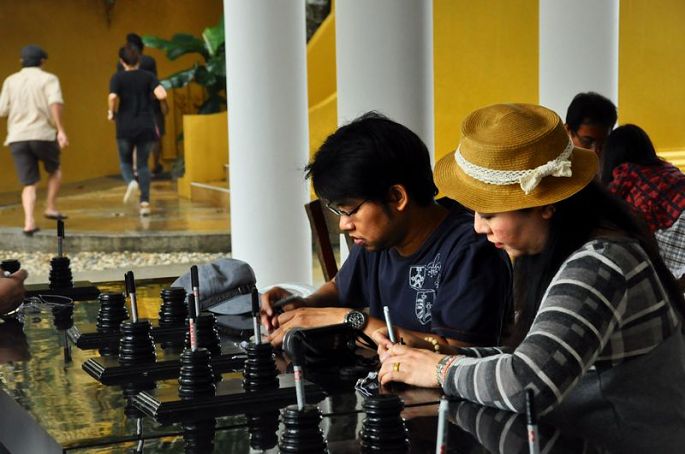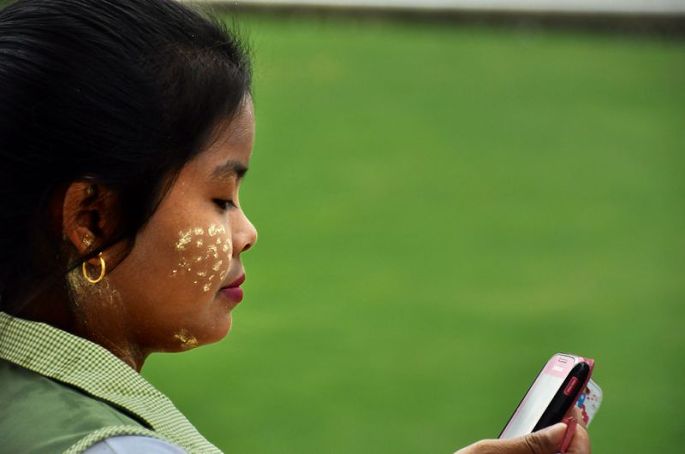 Apple obviously doesn't like to be photographed, and often warns very seriously: one picture, only one picture is allowed!
Then all kinds of hiding. Xiao Hong likes to make trouble with her best. Apple fights back and stares at her mobile phone to take photos. She is too focused and instantly becomes a little cockfight…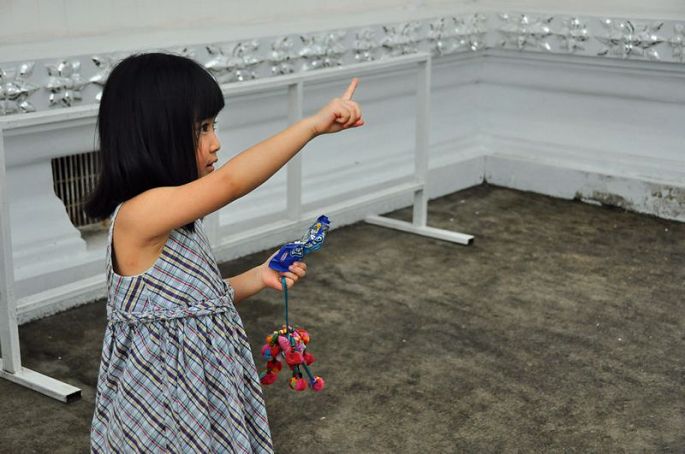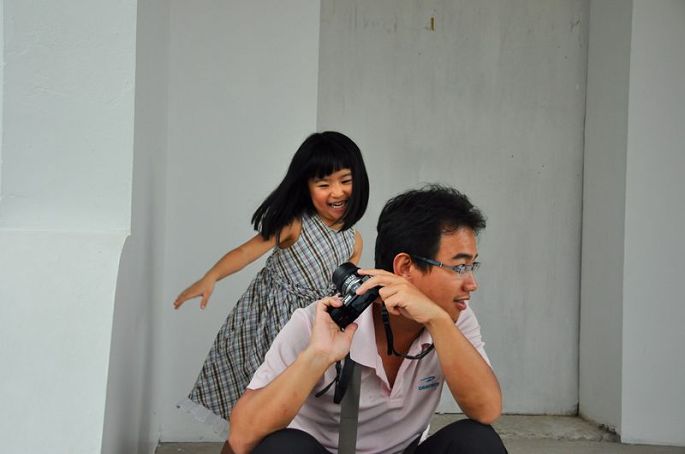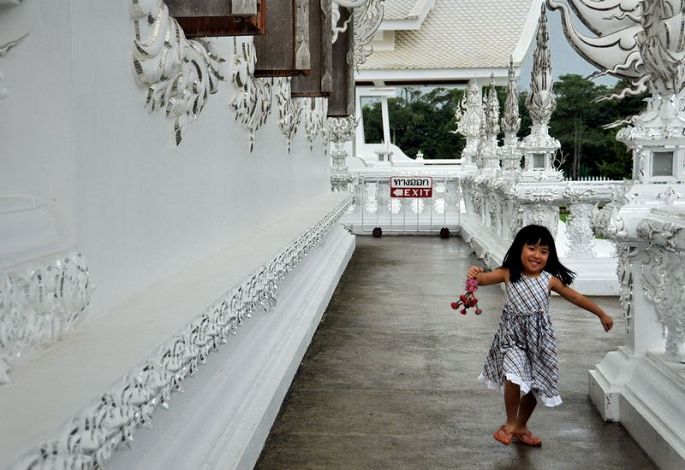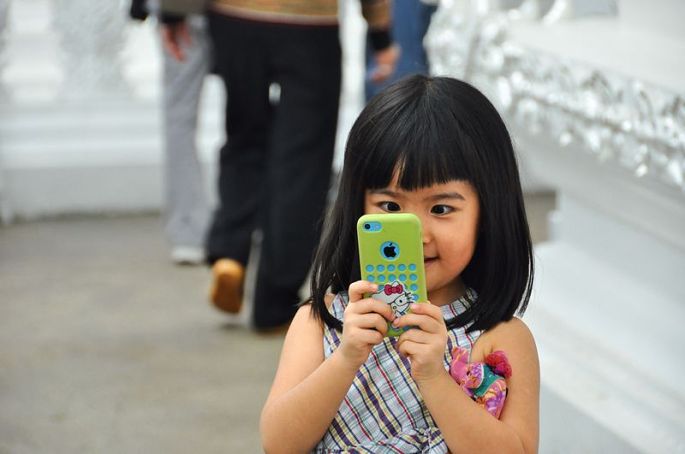 In front of the White Temple, the hand of hell with great impact, countless hands stretched out from the pool symbolizing hell, as if applying for salvation. The two King Kong shouted loudly and glared at each other. They were very shocked.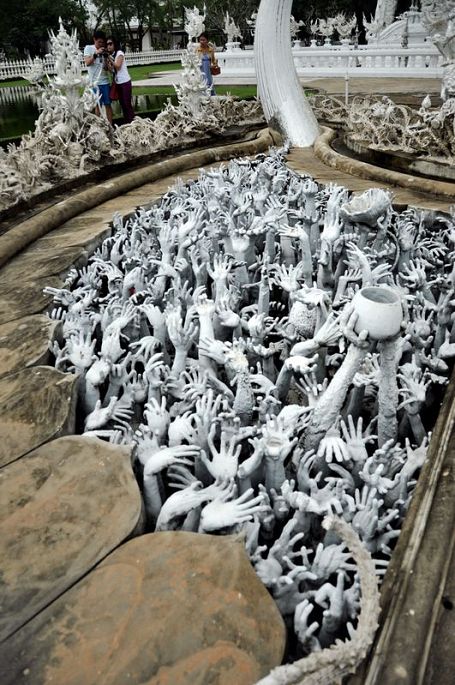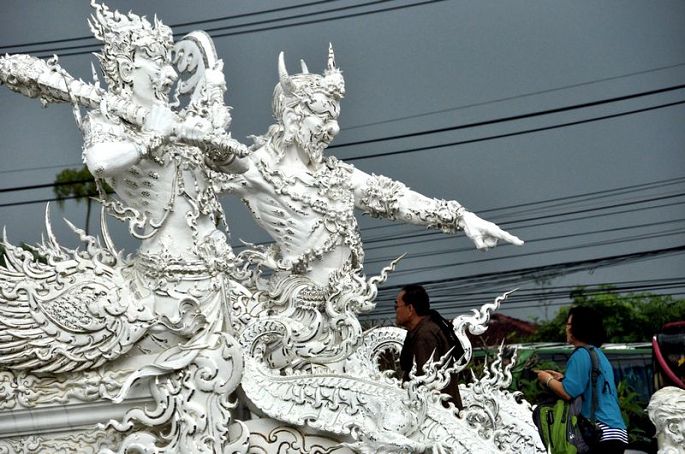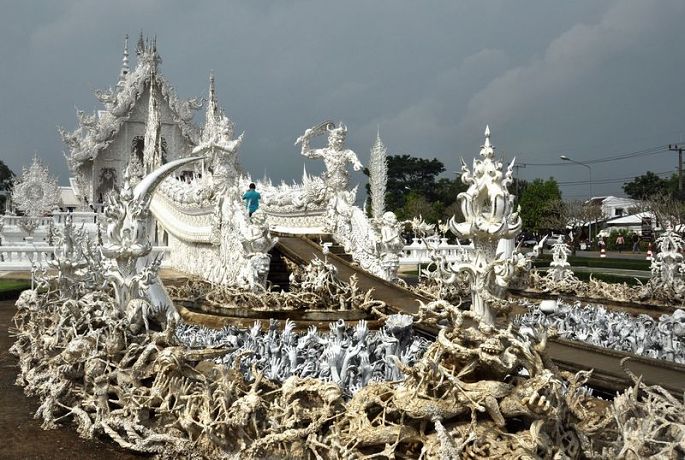 There are very childlike portraits such as Jingle Cat in the main hall, but photography is not allowed. The main body of the White Temple is like heaven, with hell at the gate and childlike innocence in the temple. All kinds of factors are natural. Personally, I think that even if it is just for the sake of the White Temple, I should come to Chiang Rai once.
Besides, there is the Black House. This temple, which is more like a museum of animal specimens, is said to have been built by disciples of White Temple architects. There are long python bones, animal skeletons and dried fish in the room. Because there is no light, the buildings with teak as the main building material are even more creepy.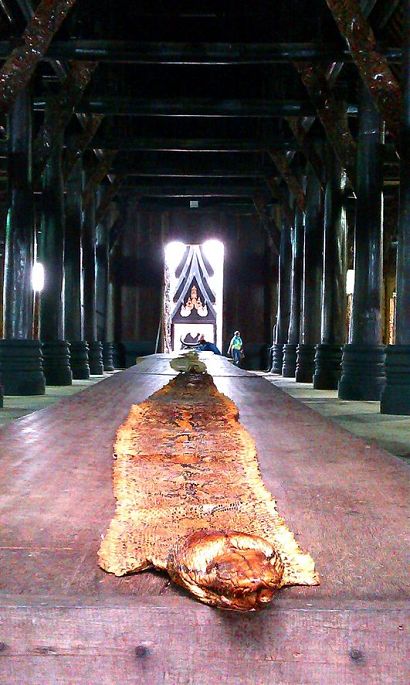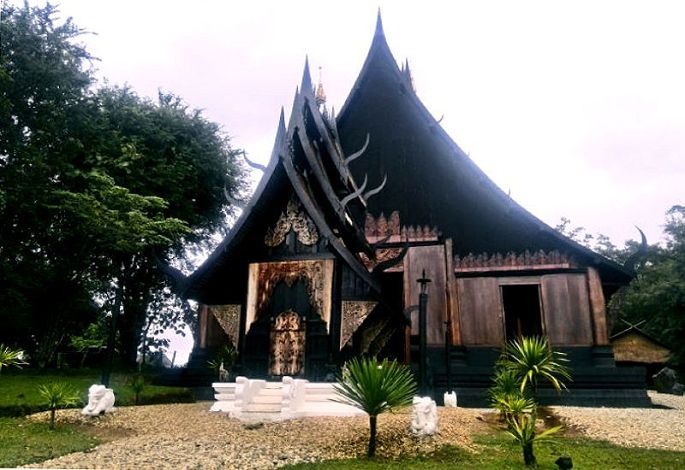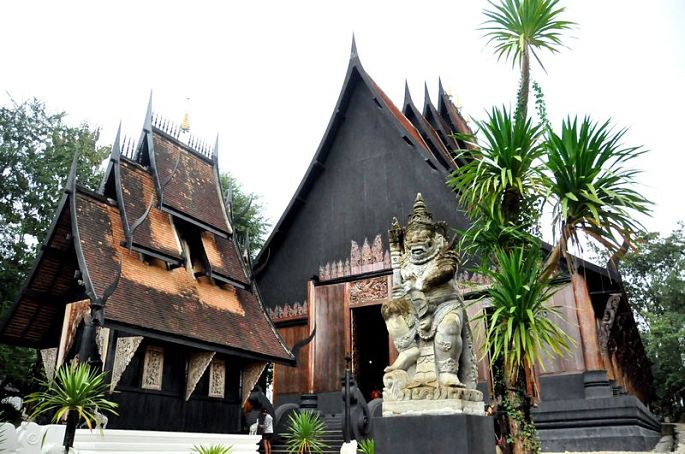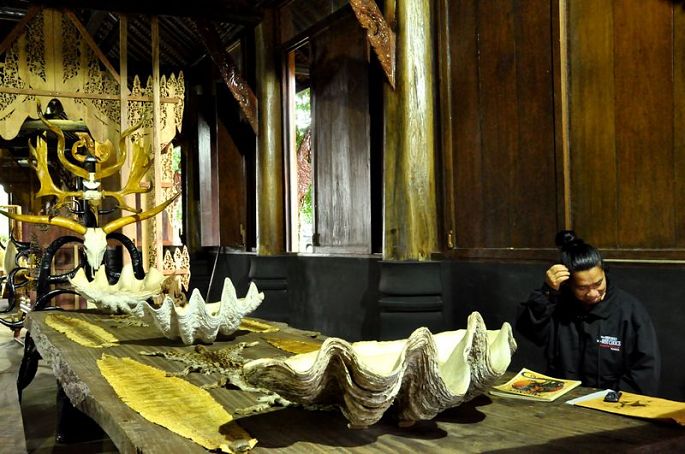 The surrounding gardens are luxuriant and strewn at random. How good Thai artists are at using such strong contrasts.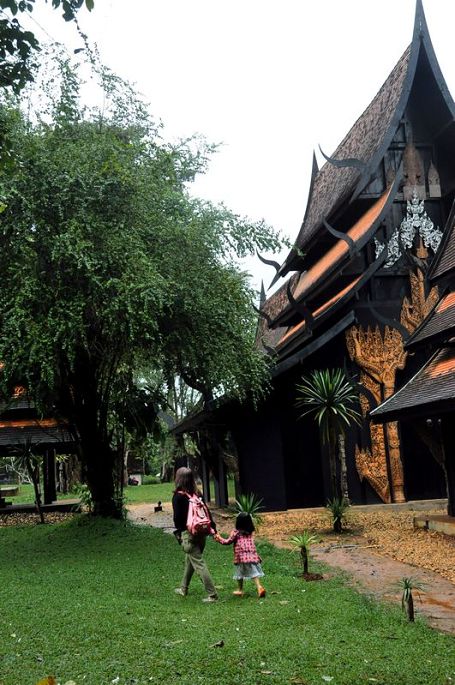 In the evening, I want to go to the night market again. But the busy streets last night were empty.
Weekend night market, weekend night market again! !
Xiaohong resentment to death, he is obsessed with all kinds of marinated flavor.
The weekend night market in Thailand really makes people feel how changeable the world is…
I had to go to the regular night market and have a free transvestite performance. It's really earned. Kankan was looking at trinkets in the store. Apple and I had a great time watching the performance. Xiao Hong said she couldn't accept it and took us to see the food. He said that if he looked at it again, he would vomit and must eat it on the whole time to comfort his frightened stomach.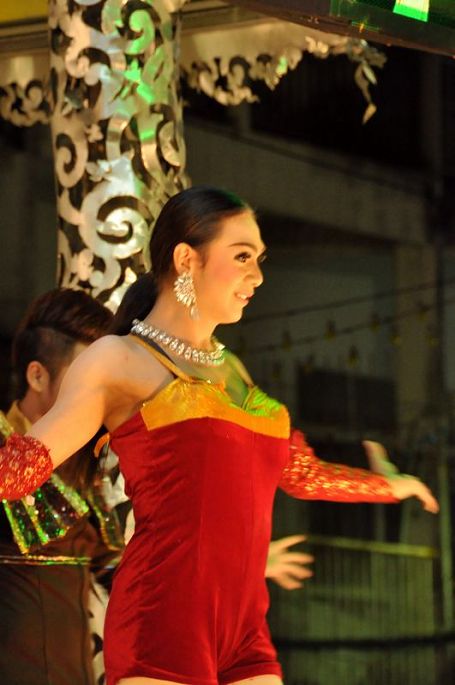 D3, December 16:
Early in the morning, I went to the balcony to have a look, ah ah ah… the light is really beautiful.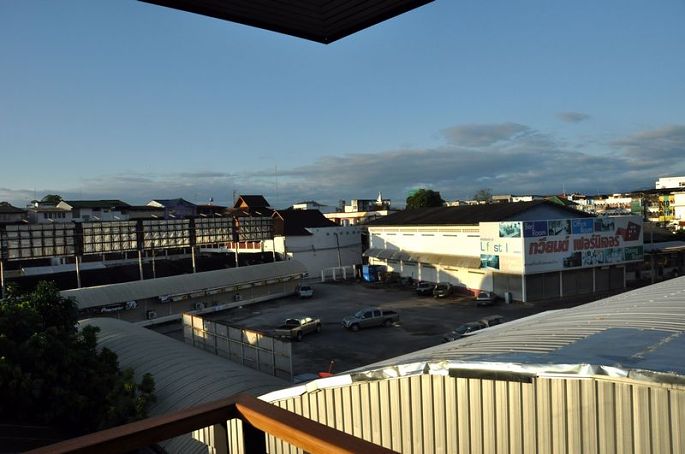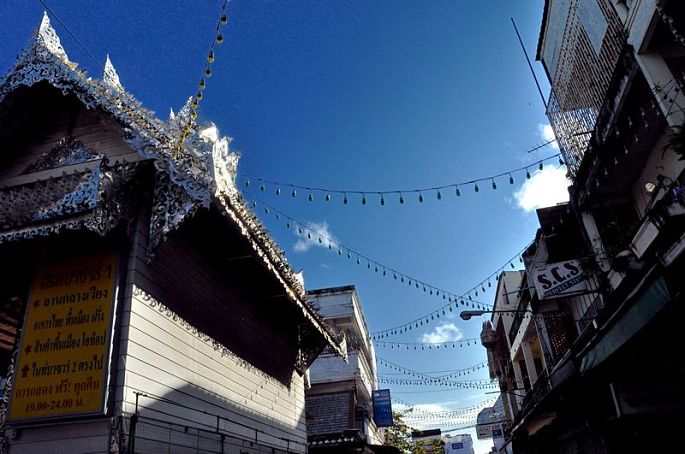 Decisively woke Xiaohong up and spent 250B to find a tutu and rushed to the White Temple. Xiao Hong said that the price appropriately alluded to my irrational behavior of 250 and Silly B.
However, when there is light, the beauty of the White Temple is simply suffocating.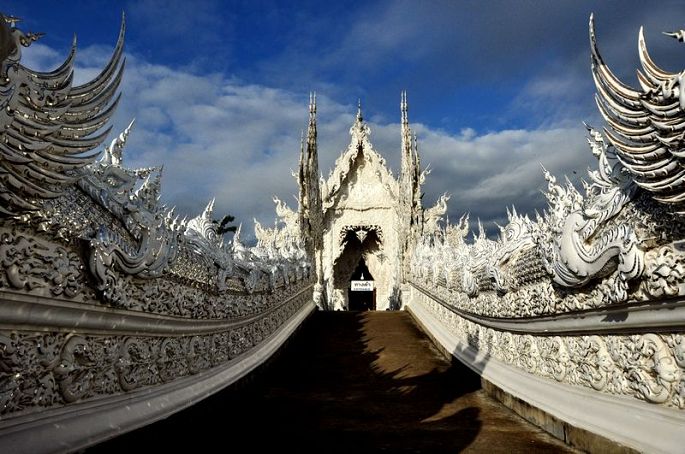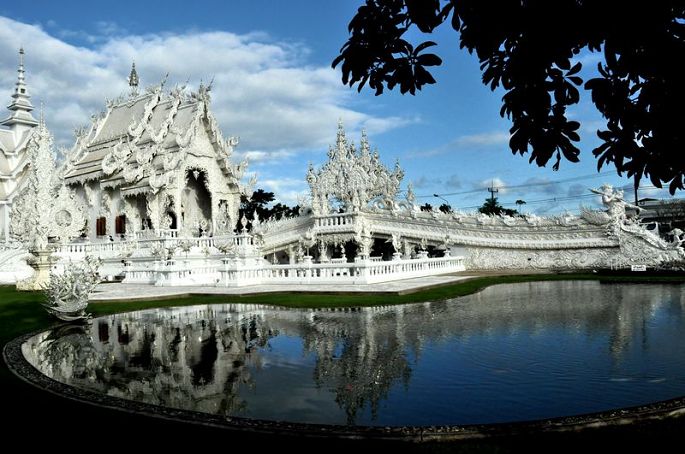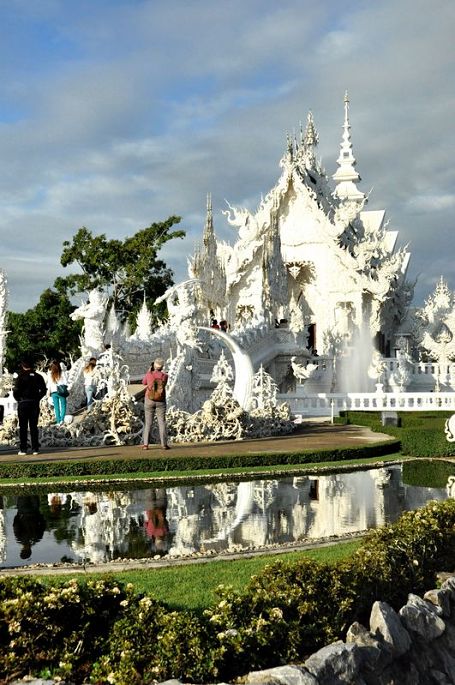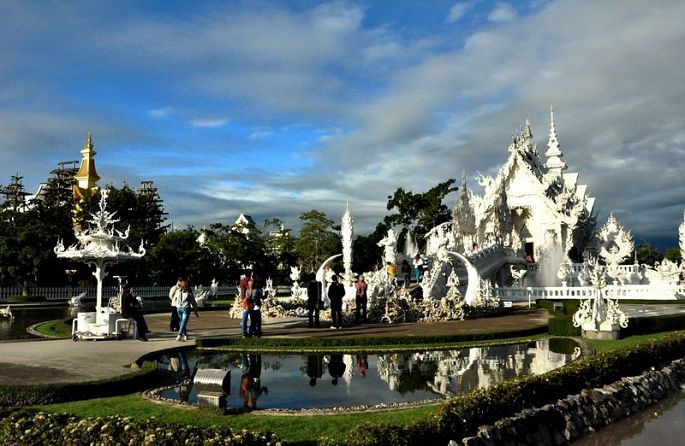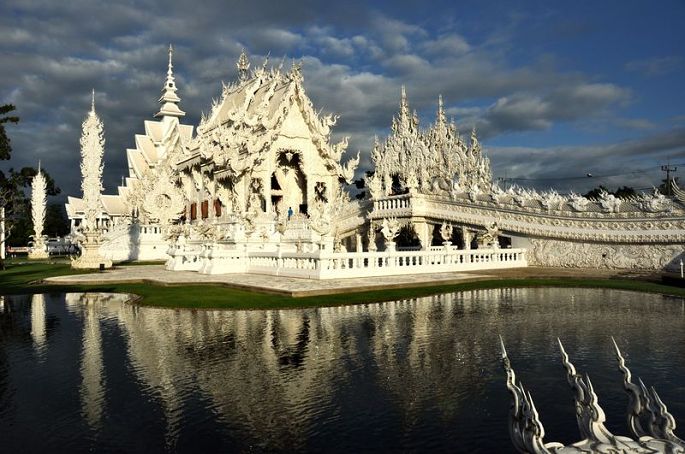 A monk in yellow walked past the temple. The bright robes were in sharp contrast to the pure white buildings. I think the 250B was really worth it! !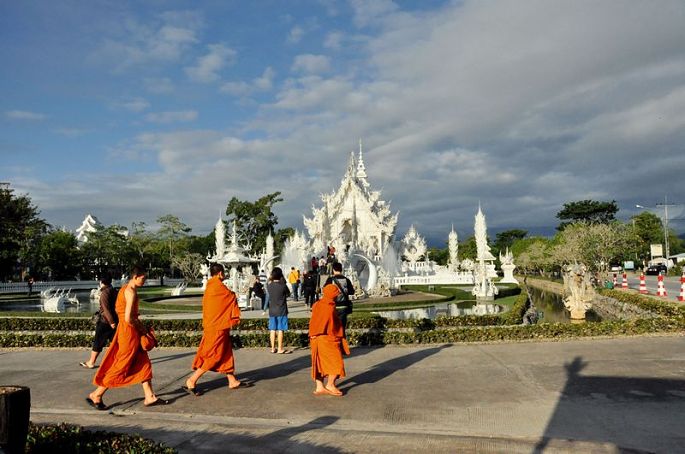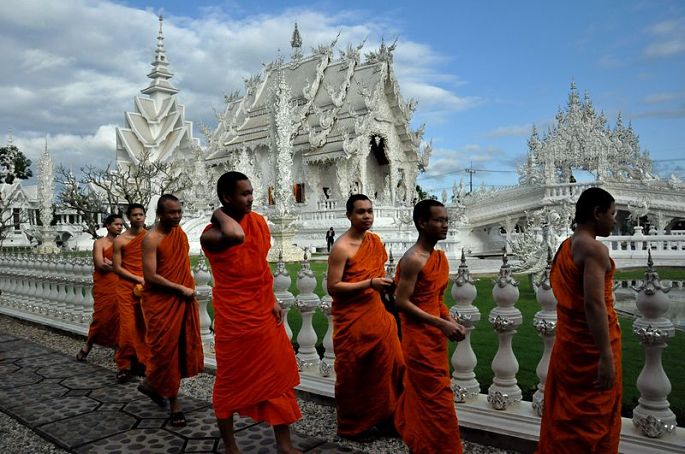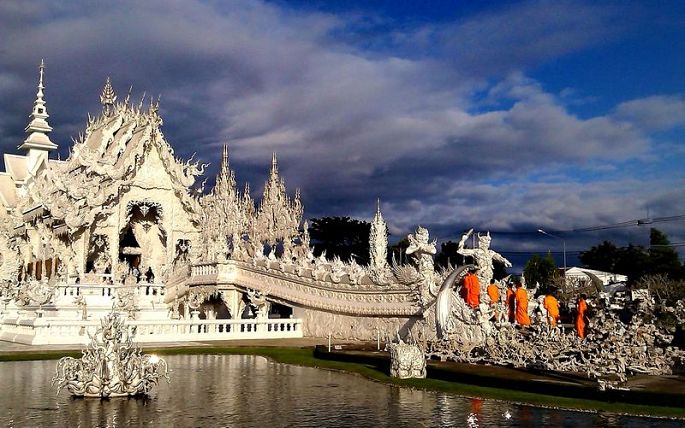 The staff looked at the embarrassing appearance that I wanted to take photos on the ground and asked proudly: Beautiful?
I waved my camera and shouted, "yes!" !
Then return contentedly.
Returning to the bus in Chiang Mai, I once again verified the travel law that public transportation must have interesting things. Sitting in front of the buddy, his hair is to adjust the rhythm of the antenna baby? Along the way, he turned and turned to talk with his companions, laughing so much that I couldn't sleep…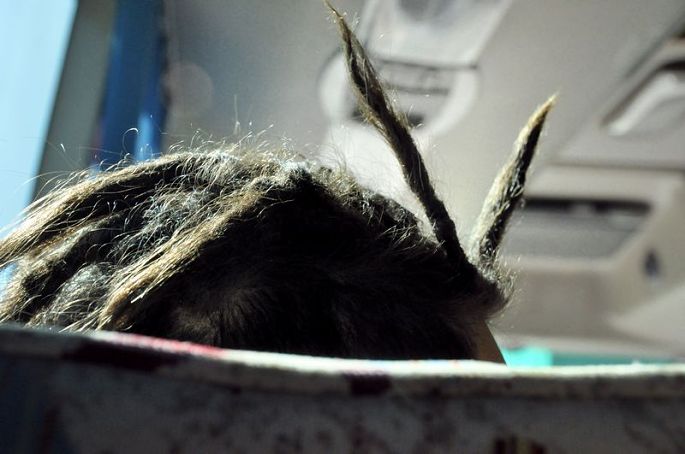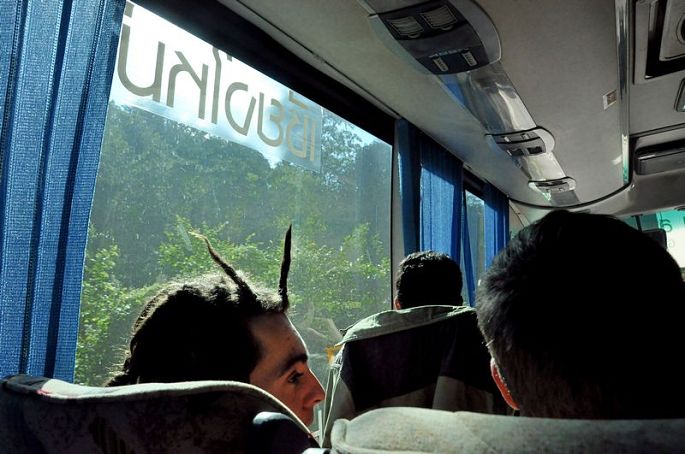 Introduction.
About itinerary:
If there is time, suggest the itinerary.
D1: Arrive. Night market. If you arrive on Saturday, the weekend night market is strongly recommended.
D2: White Temple-Queen Mother's Palace-Meisai-Golden Triangle-Qingsheng
D3: Black Temple-Pashin Temple-Jade Buddha Temple-Wukan Museum-Empress Dowager's Art Garden
D4: Return trip.
If time is limited, just like us, go to a white temple and a black temple. You will not be disappointed.
Regarding transportation:
1. Bangkok has a direct bus to Chiang Rai. The travel time is about 12 hours. There is a night bus.
2. The shuttle bus from Chiang Mai to Chiang Rai runs about one hour and takes about three and a half hours. First class 185b, second class 144b. The latest departure time is 17:30 p.m. It is suggested to book tickets in advance, not to say that they cannot be bought at the scene, but in case of anything, it is always a little more reassuring to book tickets in advance. There are two bus stations in Chiang Rai. It is recommended to get off at the second station, which is close to the city.
3. There is a bus passing through Baimiao at the bus station, one person 20B. If there are many people, two cars can be considered. White Temple-Black Temple-Long Neck Village can be cut to 50B per capita. But you have to make sure your team is more than 10 people.
Regarding tickets:
Great buildings do not need tickets, such as the White Temple and the Black Temple. Long Neck Village tickets 300B, we all gave up in an instant.
Regarding accommodation:
The Le Patta Hotel recommended by the organizer personally thinks it is good, and students with rice can try it. The house price is about 450 RMB. Please have a good breakfast coffee. It's really great.
On diet:
The price of snacks is generally higher than that of Bangkok and Chiang Mai. Restaurants are a little expensive, but according to kankan, a local tyrant, it is still cheaper than in China. Please ignore her consumption level in Beishangguang… Restaurants generally have Chinese menus.
In fact, Chiang Rai has a large number of Chinese descendants, even the road signs are in Chinese. There is no need to be afraid of a primary school English level like mine…